Want to know how to send a message or file to yourself on Telegram from any device? This guide has the 2 best ways to do this.
Telegram is not just like Whatsapp or any other instant messaging app. It certainly has some intriguing features that set it apart. We were especially drawn to the app's ability to save all your chat data to the cloud, saving you a tonne of storage.
Plus, your Telegram chats are always encrypted, hence ensuring the security of your precious chat data. And it's worth mentioning, using Telegram is completely FREE 🤑!
So, the question is…
Why Send Messages to Yourself on Telegram?
Since your chats are stored to the cloud, you can use Telegram to save just about any file. To give you an idea, you can store:
Important texts

Pictures 

Funny GIFs 

Videos 

Links

Documents

Locations
Moreover, you can install the Telegram app across all your devices. Thus, you can open files sent from your phone on your PC and vice versa effortlessly.
Nonetheless, at the time of posting, messaging yourself on Telegram isn't as straightforward as tapping New Message and choosing your username.
However, not to worry, we have 2 quick workarounds to this. With this guide, you'll be able to instantly send messages and files to yourself on Telegram across multiple devices. Therefore, these steps apply whether you're using the mobile app on Android, iPhone, or iPad and the desktop app on macOS and Windows.
Method 1: Through Telegram's "Saved Messages" Feature
We found this to be the simplest method to send a message to yourself on Telegram. The only downside is that all your messages are stored in one chat room. Hence, when looking for important messages or photos, scrolling up maybe a hassle🥱. Luckily, there's a search button 🔎 if you need it.
Plus, it might be tricky locating the Saved Messages feature since it's not on the opening page straightaway. However, it's just a few taps away. 
So, the following steps will show how you can access Saved Messages on Telegram. They may vary across different devices and with time due to updates. 
However, the steps are generally similar to the following:
On iPhone or iPad: From the Telegram app, select Settings from the bottom bar, and tap Saved Messages.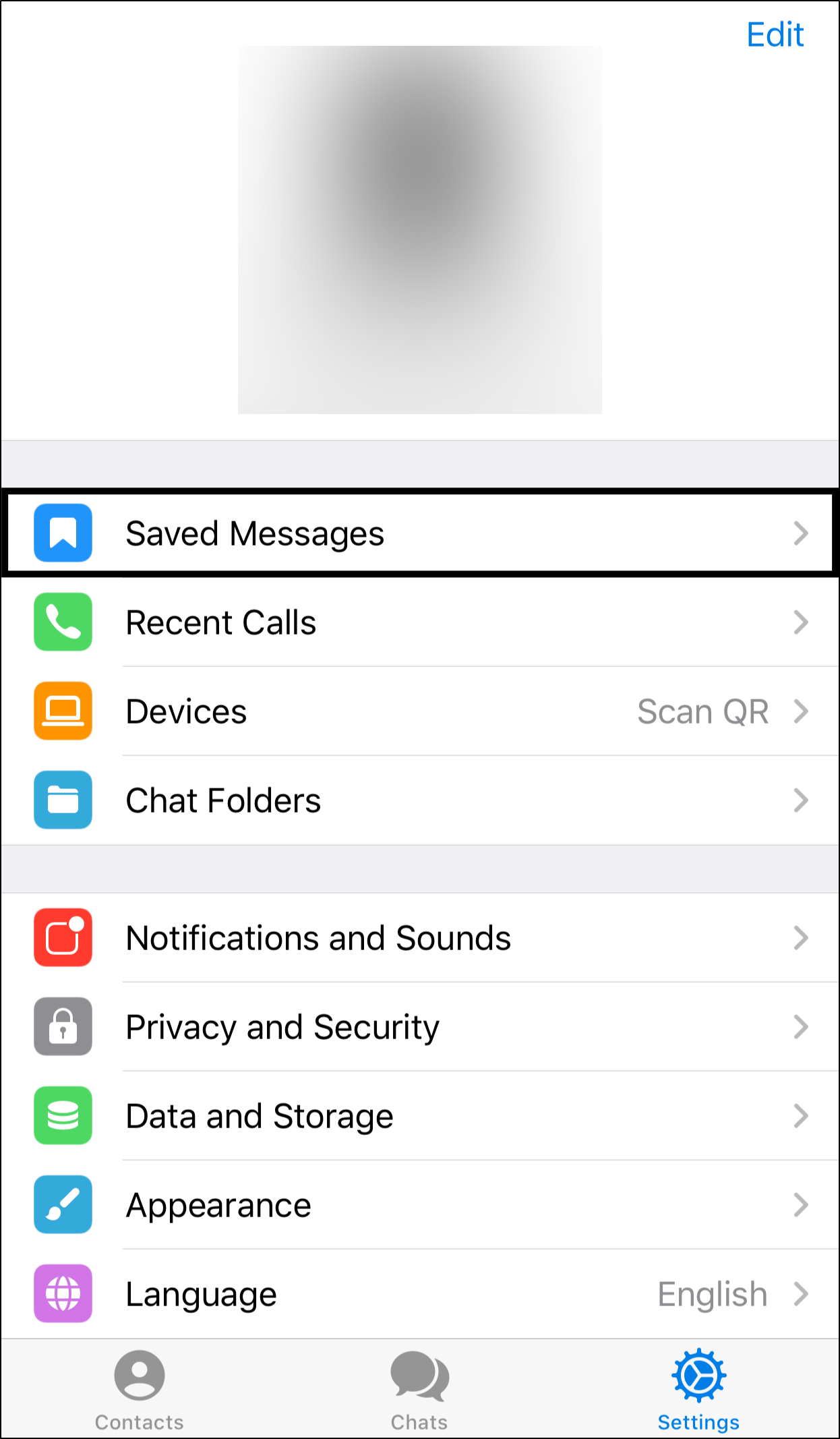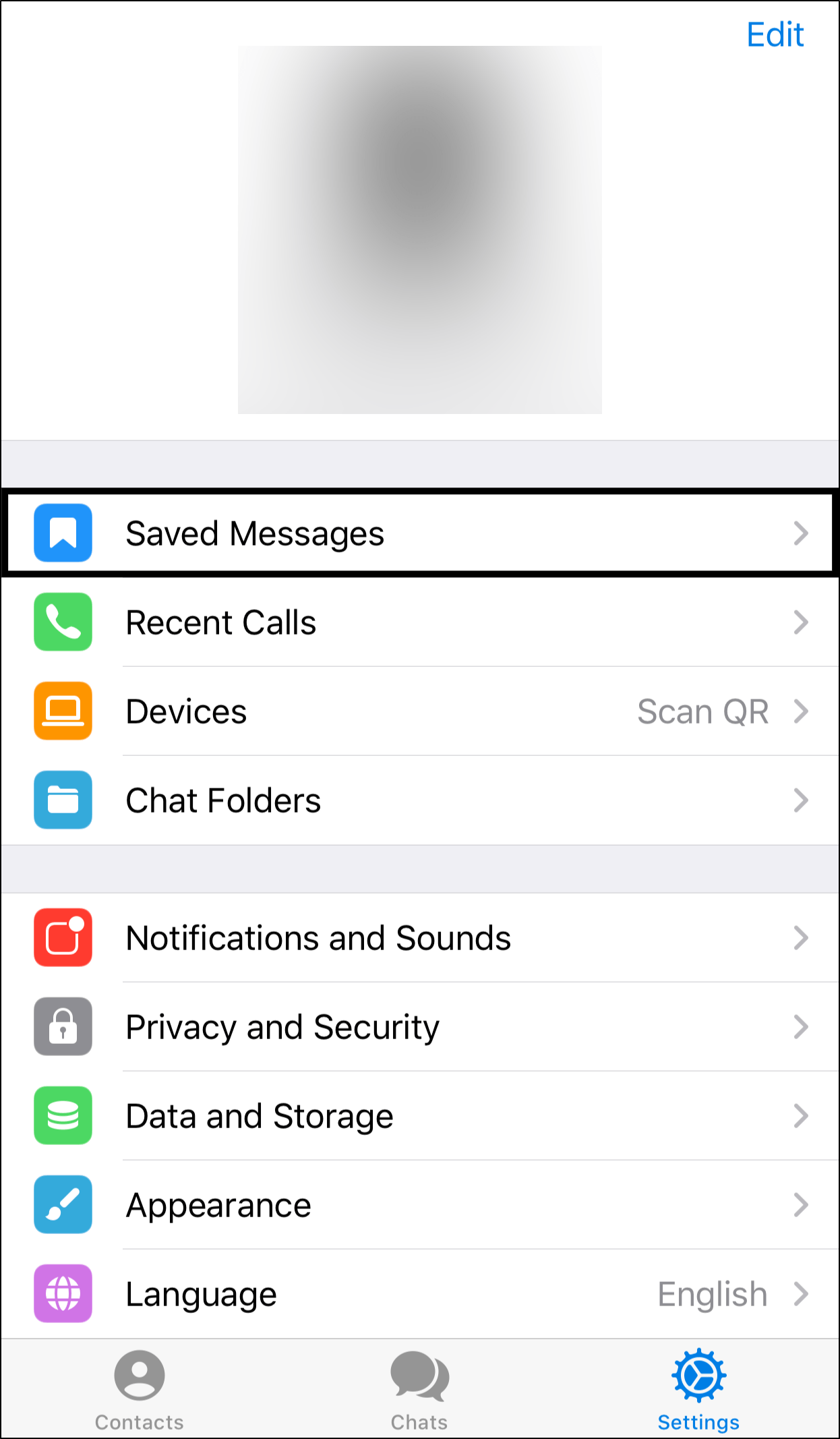 On Android: Firstly, tap the menu icon at the upper-left, and choose Saved Messages from the side menu.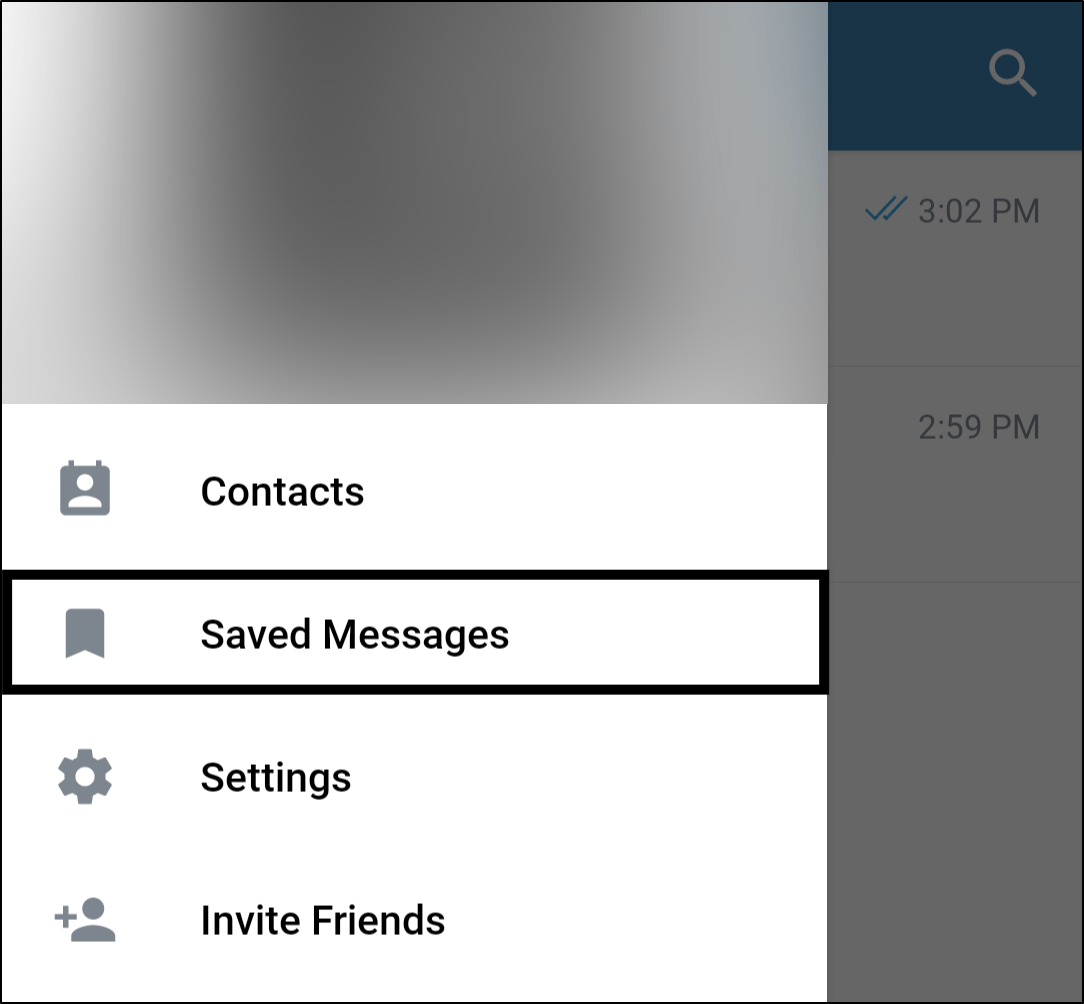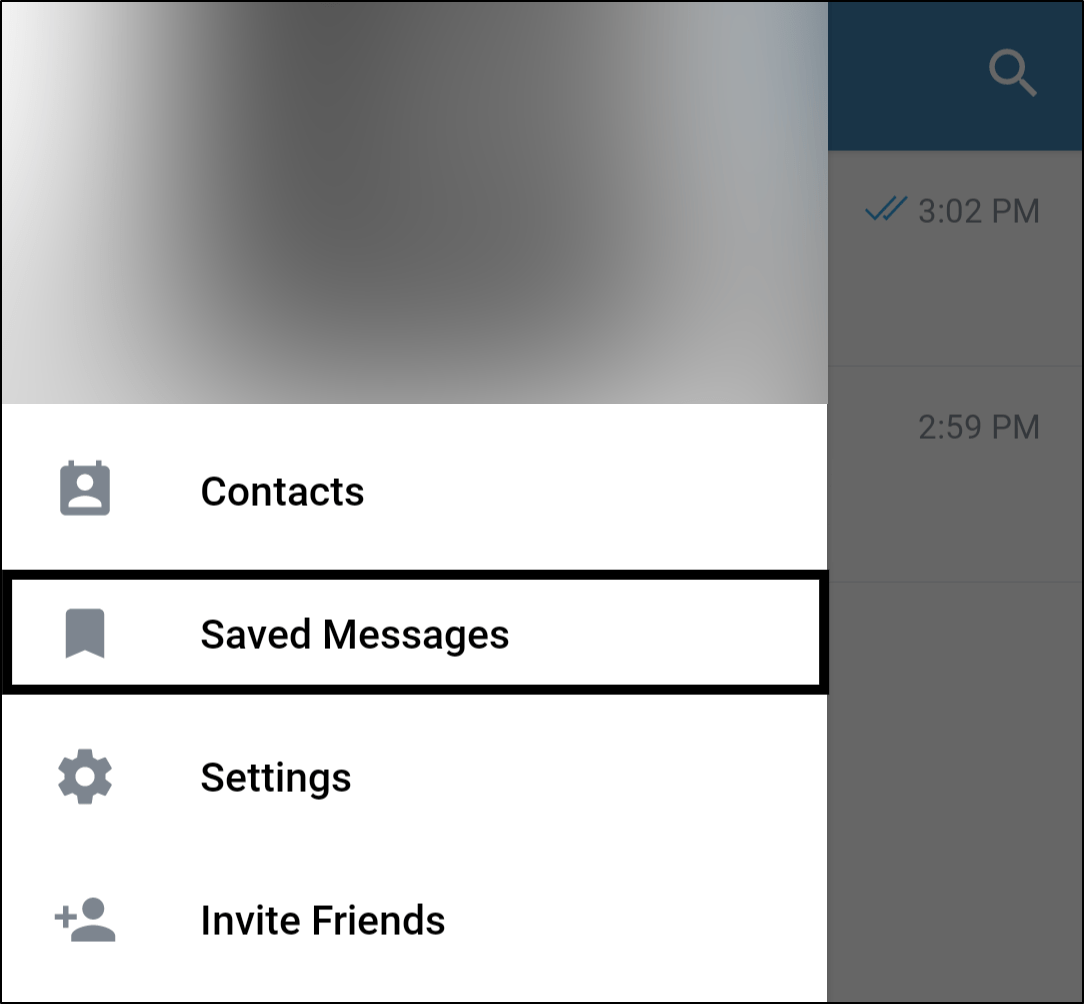 On Windows and macOS: From the Search box, search for Saved Messages, then click on it to open.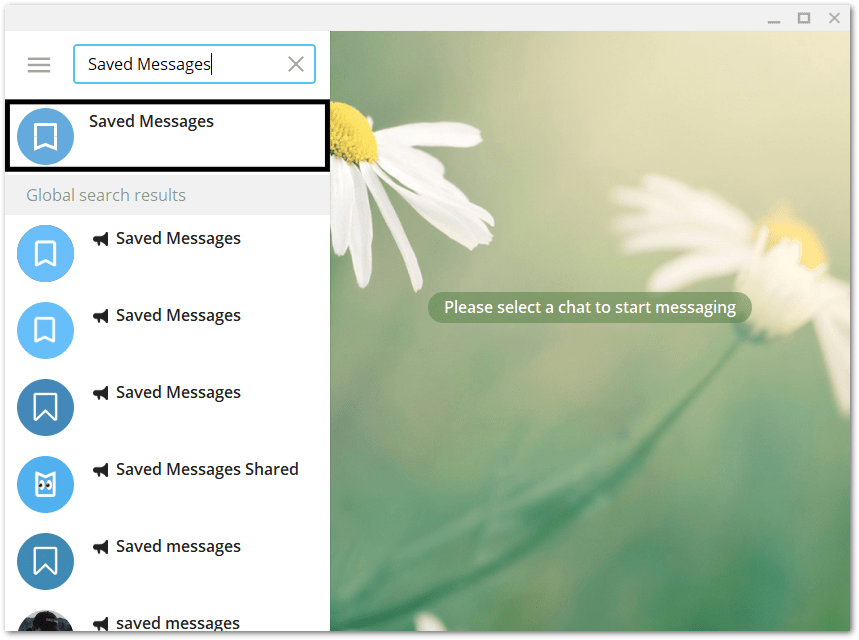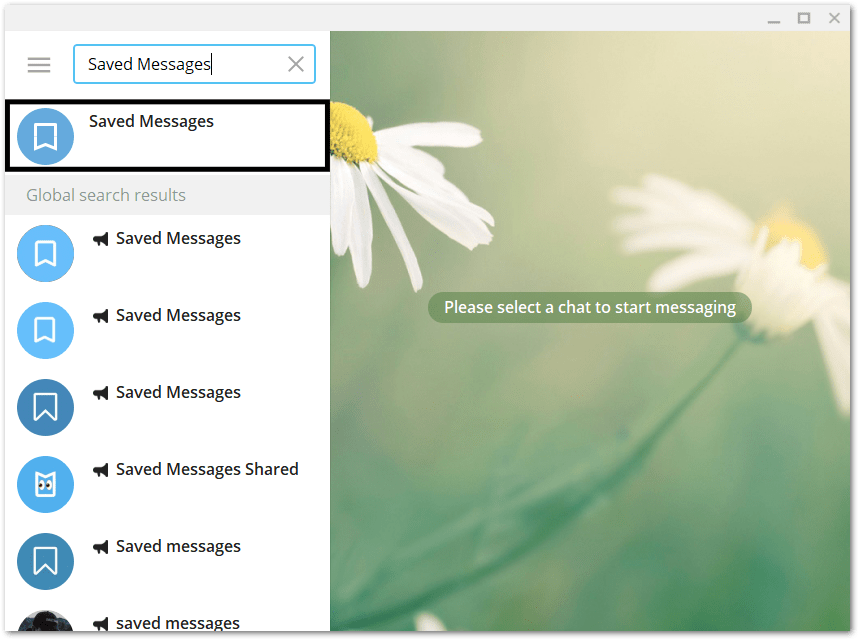 And that's all it takes! Now, Saved Messages should appear on the opening page, and you can begin messaging and adding files to it.
Method 2: Create a New Channel
This second method is an equally effective way to save messages data on Telegram. Additionally, a key advantage of this method is you can name the new Telegram channel anything you like. Plus, you can even add custom channel pictures.
Thus, you can create a few custom channels with unique names for different purposes. For example, you can create separate channels for photos, GIFs and videos. Doing this makes your saved messages more organized and easier to identify.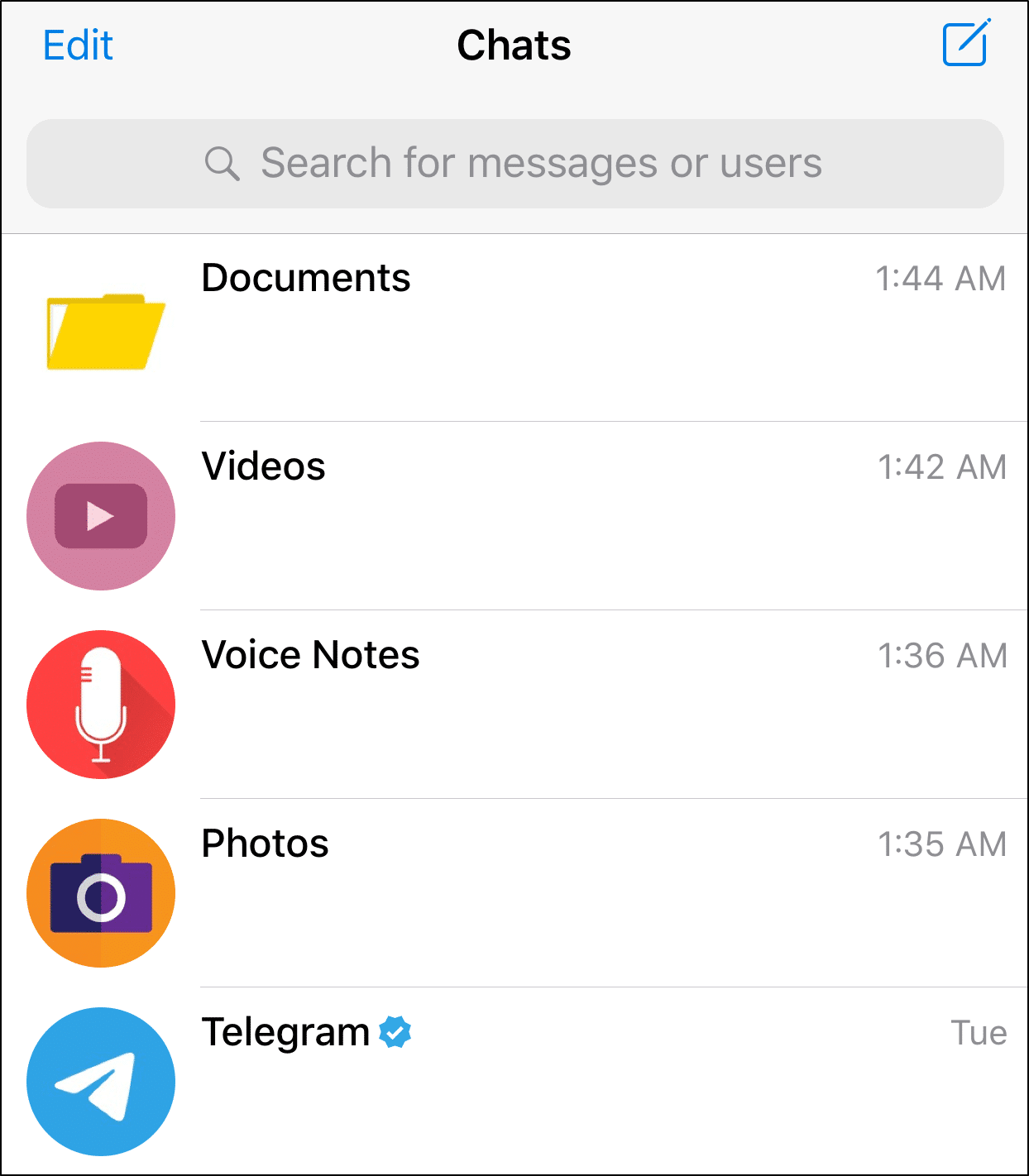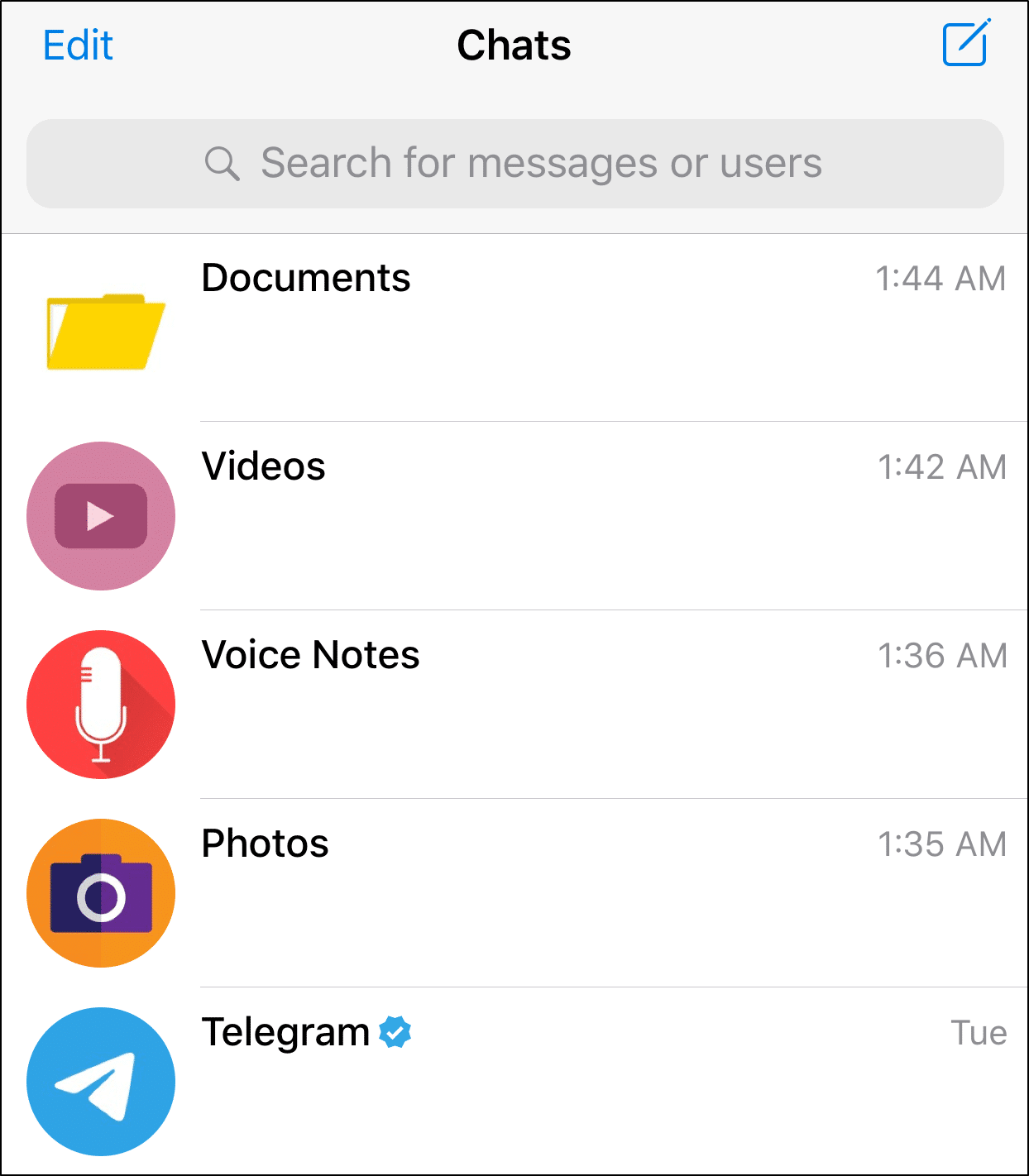 That being said, the following steps show how you can create a private channel on Telegram to save your messages:
On the Mobile App (iPhone/iPad/Android)
Firstly, from the Telegram app, under Chats, tap the

pencil

icon to begin a

New Message

, then choose

New Channel.
Next, enter a

Channel Name

, then you can choose to add a picture and a description for your new channel. Once done, tap

Next.
After that, choose

Private/Private Channel

so that nobody else randomly joins your channel. Click

Next once again.
Finally, skip adding Contacts, by tapping the

Next

or

Chats button, or the back button at the upper-left.
On the Desktop App (Windows/macOS)
For starters, click the

menu

icon at the upper-right and select

New Channel from the menu.
Following that, like before, enter a

Channel name

, then you can choose to provide a picture and description for the channel as well. Then, click

Create.
Next, select

Private Channel

, and click

Save.
Finally, at the Add Members page, ignore this step by clicking

Skip.
Now, you've successfully created a channel to save and access your files from anywhere. With that done, you can repeat these steps to create multiple custom channels to categorize your uploaded files.
Conclusion
To sum up, those are 2 best ways we've found to send a message to yourself on Telegram. Once you've started off with these steps, you're all set to begin saving multiple chats. It's all smooth sailing from there on out.
You can log in to your same Telegram account on any device, and still be able to see the saved messages and files.
With that said, let us know, which method did you find more appealing, 1 or 2? Did you face any errors with the steps?
Check out our other guides covering similar issues for more fixes and help:
Lastly, we hope you've found this guide to be insightful 😊. Feel free to share it with a friend who could use this nifty cloud storage hack with Telegram.