Do you find there's no audio or sound when viewing Instagram Stories from your feed? This guide shows possible fixes if you're facing this error whether on your iPhone, iPad or Android.
Needless to say, Insta Stories is among the most addictive additions to the app in recent times. The moment you open up Instagram, you're almost preprogrammed to watch the latest stories from your closest friends and favourite celebrities.
Nevertheless, a recurring problem users report with Insta Stories is not being able to hear the audio when viewing videos. Most users' first instinct is to press the Volume Up button, thinking their media volume may have been muted. Although correct, but sadly, this sometimes doesn't make a difference😪.
You may find that other videos on your feed have perfectly-fine audios. However, when you come across a video on an Insta Story, you can't hear a peep🔈.
Therefore, with this guide, we compiled our 10 go-to steps to confront this error with the Instagram mobile app.
If you find that the Instagram Music option in your's or others' Stories aren't working or playing correctly, we recommend checking out our guide catered to fixing that issue here.
Why an Instagram Story's Sound may Not be Working?
Before proceeding with the steps, identifying the causes for this error, will help us get a better idea of fixing it. So, we narrowed down the possible causes for this Instagram Story sound issue to:
1. An Internal Instagram App Bug
The main reason we believe users can't hear Insta Stories is due to some pesky Instagram glitch. Hence, there could be an internal app bug that the devs at Instagram are actively fixing. With that said, it's crucial the app is running its latest updates to avoid these unwanted issues.
Also, we recommend trying other video and audio apps to see if your device can produce sound then. If your audio isn't working on other apps either, this could be a hardware problem with your device.
2. A Software Update Bug
Sometimes after updating your device's OS version, the update may not be completely optimised for your device. Thus, expect to see performance problems when using certain apps. For instance, after updating to iOS 13.1, many users were reporting issues with their particular apps. One such issue was the "no sound on Instagram Stories" error.
In that case, usually, the devs will release a follow-up OS update with the proper bug fixes. So, do regularly check for pending OS updates.
3. Instagram Music is not Available in Your Region
If the Insta Story you're viewing contains Instagram Music, and you're in a country without this feature, you won't hear any audio from the video. So, if you come across such a video, you'll be prompted with the message "Instagram music isn't available in your region".
In case you didn't receive this notice, a video with Instagram Music will also have the song name at the top left corner.
Hence, be wary of those 2 indications of an Insta Story containing Instagram Music. For more help with this, we recommend checking out our other guide catered to resolving Instagram Music issues.
If you still want access to Instagram Music, the only workaround we've found that may work is using a VPN. So, to access Instagram Music, it's crucial to have a quality VPN service. 
That's why we would recommend using our go-to option, NordVPN. It's simple to use, and you can start it up instantly with just one click. So, feel free to check them out and support us by clicking here.

---
Click here to get NordVPN with up to 68% Off!
---
4. The Instagram Story is Posted with Audio Turned Off
Finally, some Insta Story videos are posted with the audio turned off by the uploader. So, you may (or may not) be prompted with the Video Has No Sound message.


Therefore, we suggest briefly checking other Insta Stories with a video, whether you're able to hear them with no issues. Make sure you press the Volume up button as well in the video.
With these in mind, let's dive into the steps to fix this error.
10 Fixes for No Sound on Instagram Stories or Audio Not Working or Playing
1. Force Close and Restart the Instagram App
Sometimes, the Instagram app may not have been started up properly. Hence, causing problems with features, including Stories and giving you an overall sluggish user experience. Plus, if the app was opened for an extended time, restarting it can clear up some minor cache and speed up the app navigation.
Thus, we recommend your first go to step to be restarting Instagram. On both iOS and Android devices, the steps to close and restart Instagram are similar:
Firstly, exit the app, open your recently-opened apps, and swipe up at Instagram to clear it.
Afterwards, open the Instagram app again, and try viewing an Instagram Story from your feed. Also, remember to press the Volume Up button in case the video is muted.
2. Turn Off the Mute Switch and Silent Mode
Part of an infamous iOS bug was that users found their Instagram Stories were inaudible when their phone was in silent mode. Ideally, the silent mode shouldn't have any effect on media volume and only your call notifications. 
Nonetheless,  we would recommend just quickly toggling this setting to see if you're able to hear your Stories again:
For iOS: Gently push the mute switch (left side of iPhone) towards the screen, till it clicks. If the orange line is no longer visible, then your phone is not in silent mode.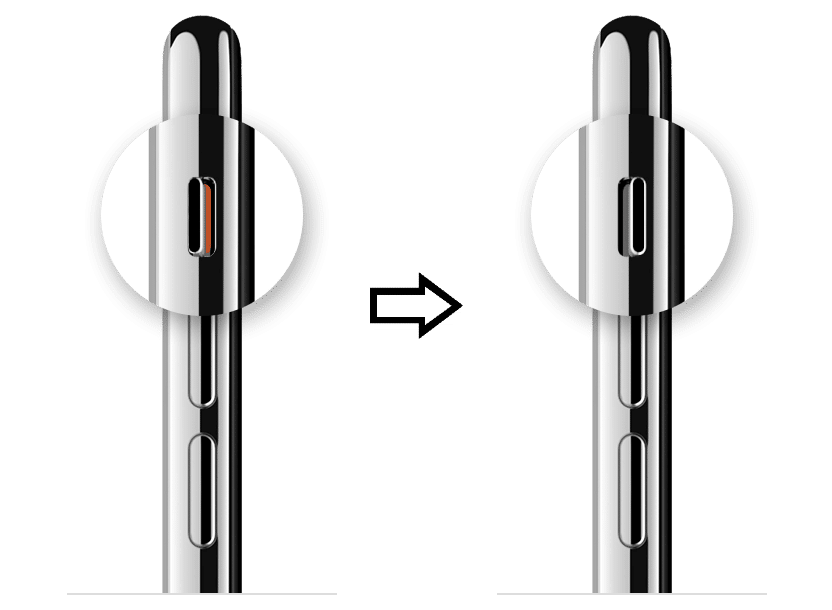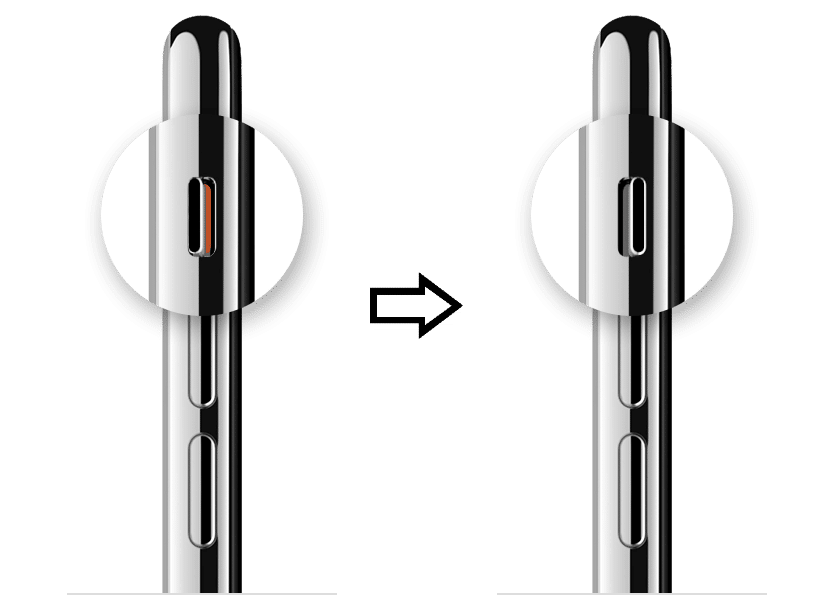 You should also see the following pop-up on your screen.
For Android: Simply press the Volume Up button to increase your ringer volume🔊 and exit silent mode.
Indeed it's annoying to have to exit silent mode every time you want to hear an Insta Story. However, if this was the temporary fix for you, hopefully the Apple or Android devs will release a patch for this error very soon. So, be on the lookout 😁.
3. Turn On the Audio for a Video from Your Instagram Feed
This isn't a permanent fix, however, we've found this to be a quick solution to get the Insta Stories sound working again. We've found that the Instagram app doesn't automatically produce audio when you're viewing a video. Hence, by unmuting a video from your feed or pressing the Volume Up button, this initiates videos to play sounds.
To do this, firstly, go to a video on your Insta feed and tap the video to unmute it. You should see the mute icon at the lower-right switch to the speaker icon. Ensure that you can hear the video as well by pressing the Volume Up button.
After that, simply open a Story and you should be able to hear the videos.
4. Disconnect any Wireless or Wired Headphones and Switch Off Bluetooth
When your phone is connected to a headphone or external speaker, your media sounds, including Insta Story audio, are played through that device. If your external speakers are connected wirelessly, you may not even realise they're connected in the first place. Some speakers may even be muted, so pay attention to any mute switches on it.
On that note, ensure that you unplug all headphones and speakers from your phone, whether wired or wireless.
Additionally, it's best that you turn off Bluetooth altogether to prevent unwanted automatic connections. For this, open the control centre on your iOS or Android device, and tap the Bluetooth icon to turn it off.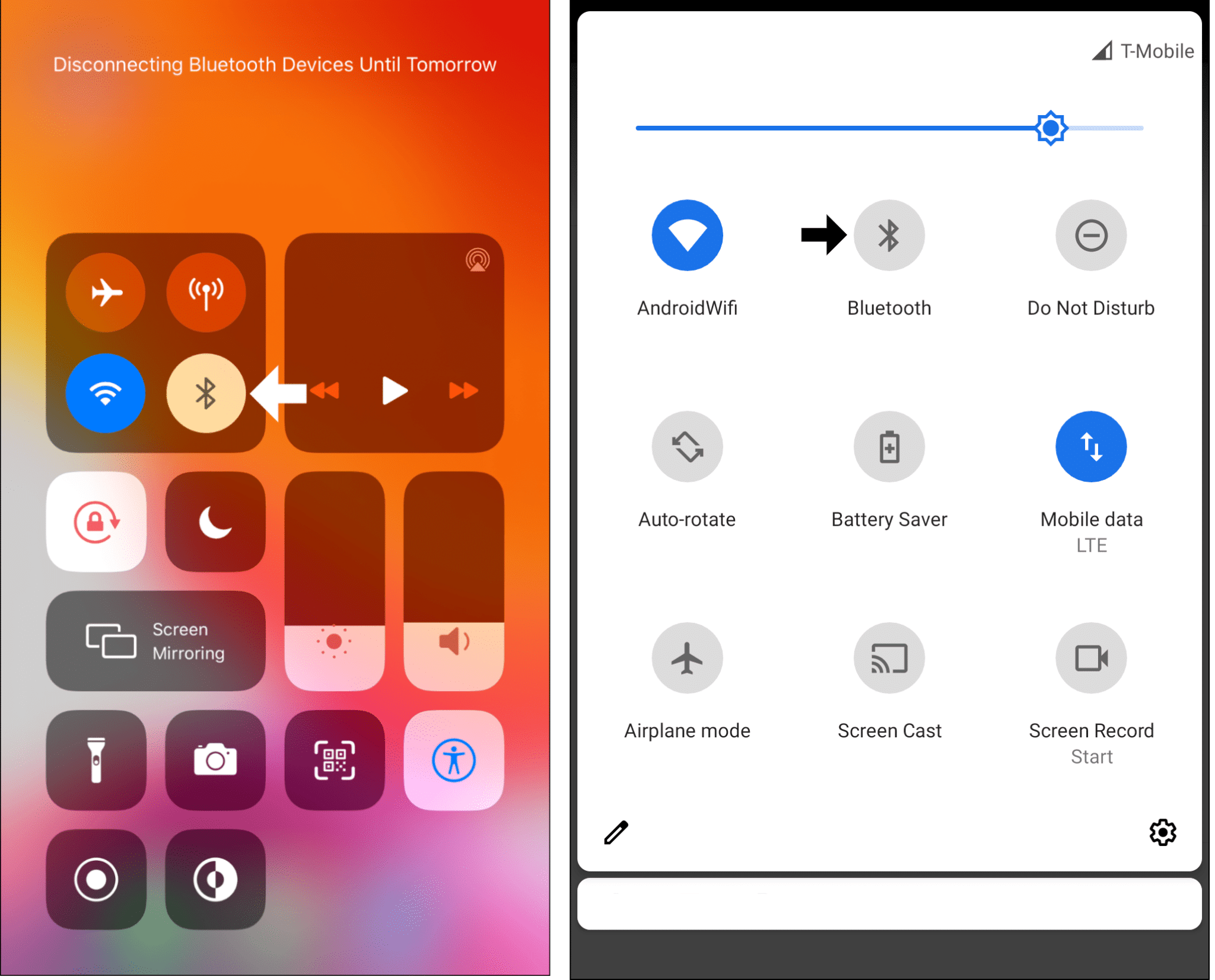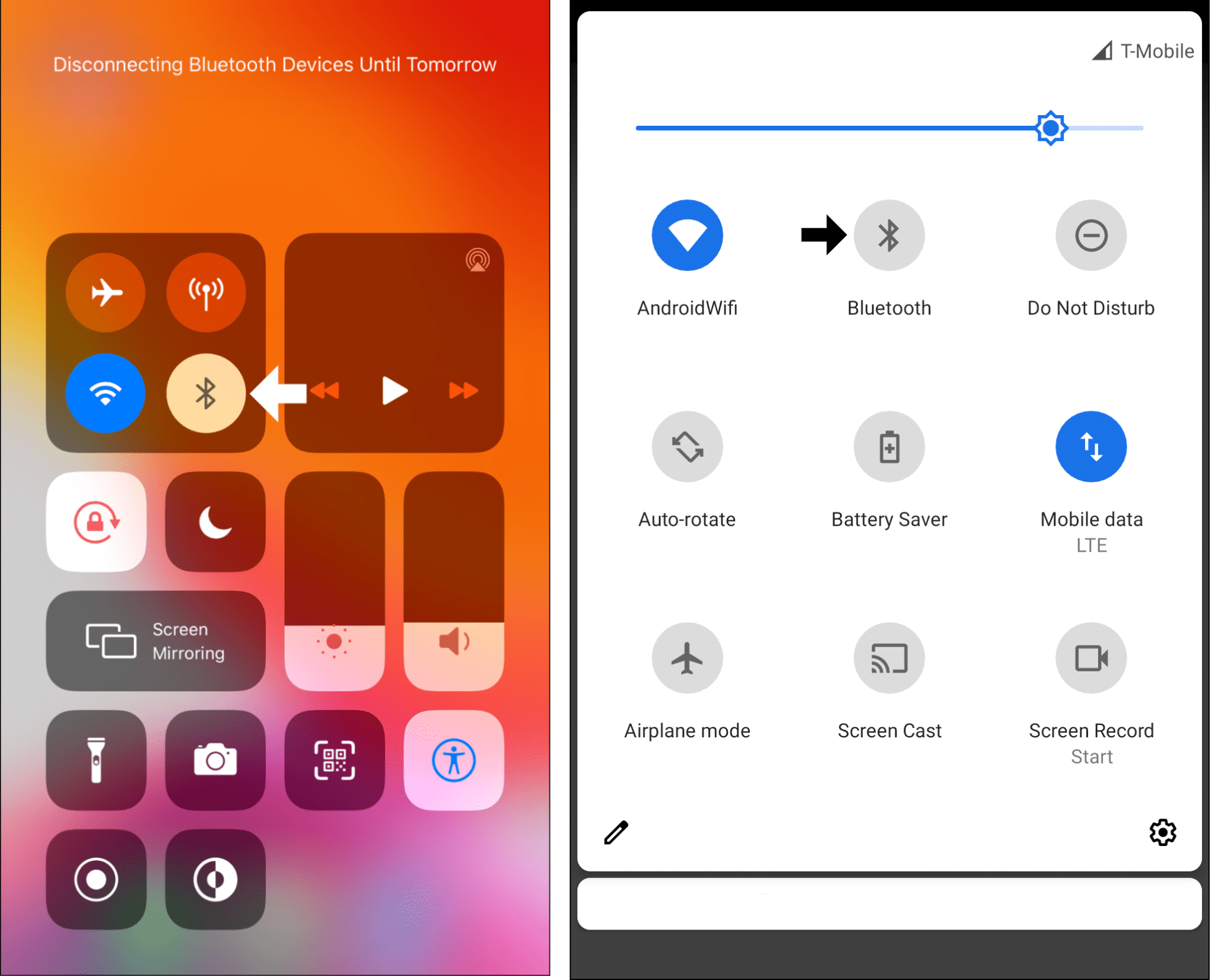 5. Install any Pending Instagram App Updates
This "no sound on Instagram stories" error may be a result of an internal app bug. Therefore, Instagram devs regularly release app updates containing essential bug fixes to resolve app problems like these. So, do you notice any other off-putting issues when using the Instagram app lately? Instagram will likely be releasing an update soon then.
To check for updates, from the App Store (iPhone/iPad) or Play Store (Android), go to the Instagram app page. Here, if there are any pending updates, tap the Update button to begin installing it.


Finally, after a few minutes, the update should be completed successfully. So, you can head over to the newly-updated Instagram app and check if you can hear Stories again.
6. Check for Software Updates
As mentioned previously, the Instagram Stories audio issue is also associated with OS bugs. So, you may notice temporary problems with the app's performance or sound right after updating your phone's software. In that case, the best move would be to wait a few days to see if the Stories issue rectifies itself.
In the meantime, do check for follow-up OS updates regularly:
For iPhone: Open the Settings app, tap General, and select Software Update, to begin searching for pending OS updates.


For Android: From the Settings app, scroll down and select System, then tap System Update. From this page, you can tap Check for update to search for any pending update.
The steps on Android may differ depending on your phone's model and current OS version. Nonetheless, the steps are generally like the above.
7. Allow Instagram App Permissions
Another possible cause for this Stories audio issue is the Instagram app hasn't been granted access to necessary phone resources. Therefore, some users have found that switching on the app's access to the device's microphone and camera did the trick. 
We would recommend temporarily providing it access to all other resources as well to check if that makes any difference. You can always turn it back off later, in case you're not too comfortable with them.
Another trick you should try is turning off all the permissions and turning it back on when using Instagram again.
With that said, the following steps will demonstrate how to access the Instagram app permissions on your device:
For iPhone: For starters, open the Settings app, scroll down and select Instagram from the list of apps. Following that, under the list of permissions, make sure to switch on Microphone and Camera.


For Android: Firstly, from the Settings app, tap Apps & notification and select Instagram from the list of apps.
Next, tap on Permissions, and under Denied, select a permission.
Then, choose either Allow or Allow only while using the app.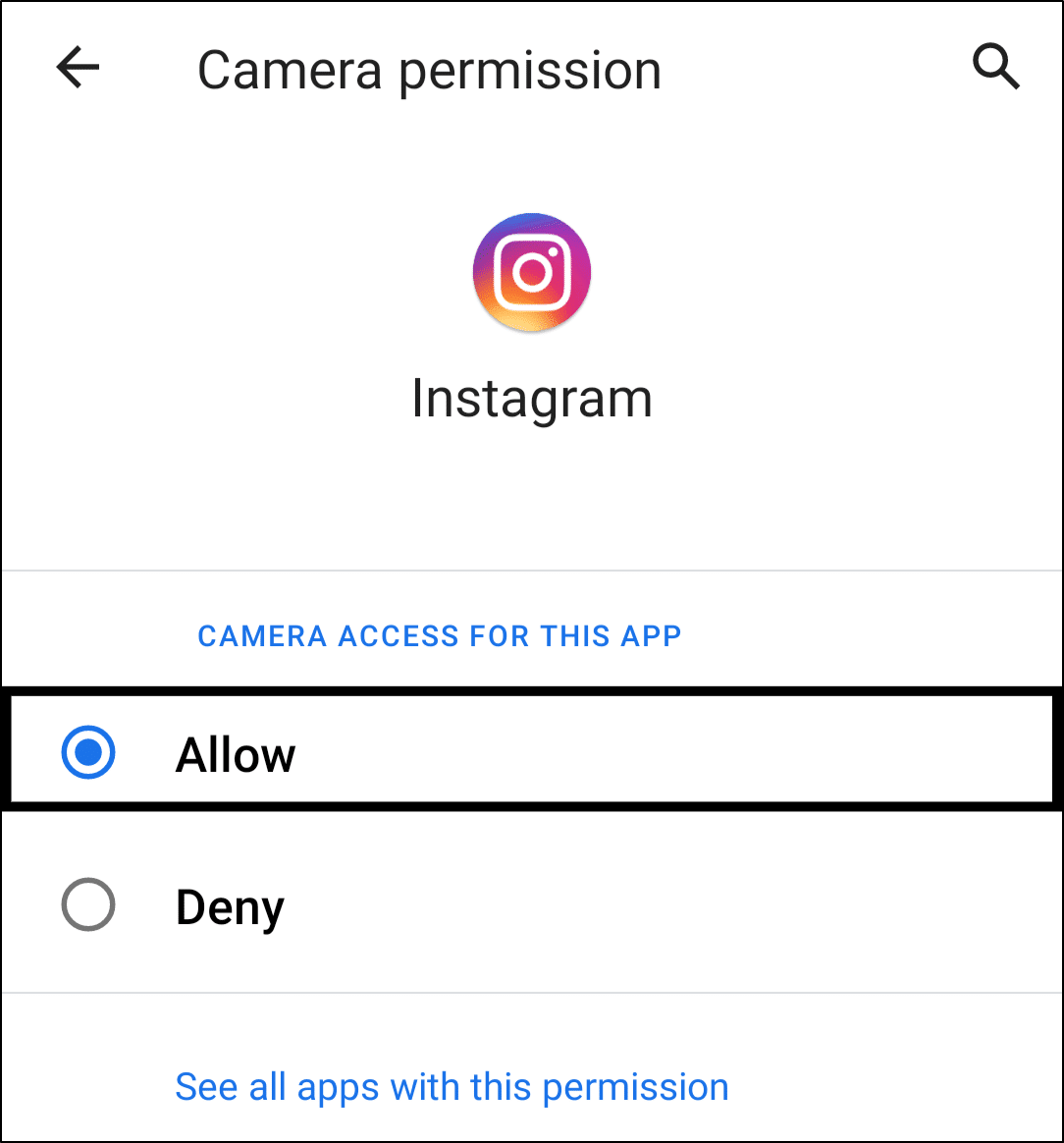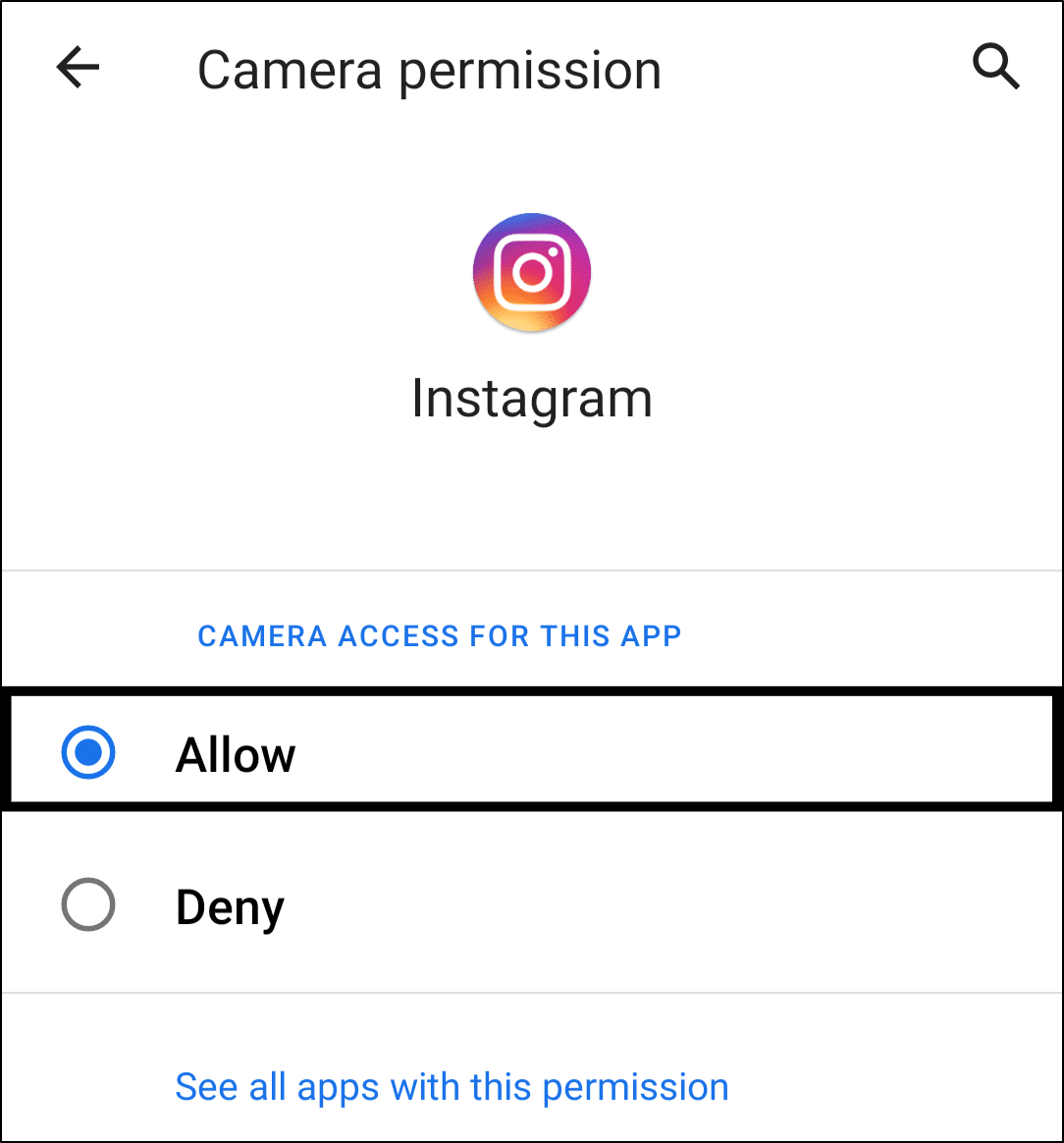 Repeat this step with the other permissions under Denied until all appear under Allowed.
8. Clear Instagram's Cache and App Data
The more you use the Instagram app, the more cache is accumulated and stored to speed up app navigation. This built-up cache is responsible for interfering with the app's various functionalities, including Instagram Stories. Once you delete this unnecessary cache, you'll notice the app will feel less buggy. Hence, it's a known fix for various minor issues you'll face with the Instagram app.
For iPhone or iPad users, there's no one-click button to clear all the Instagram app cache unlike on Android. One way to remove all the app files will be to reinstall Instagram on your device. In that case, you can skip ahead to the next step (Step 9) for more on this.
For Android: From the Settings app, tap on Apps & notification, and select Instagram from the list of apps.
Following that, at the Instagram app page, tap Storage and tap Clear Cache. Then, you can choose Clear Data/Clear Storage as well.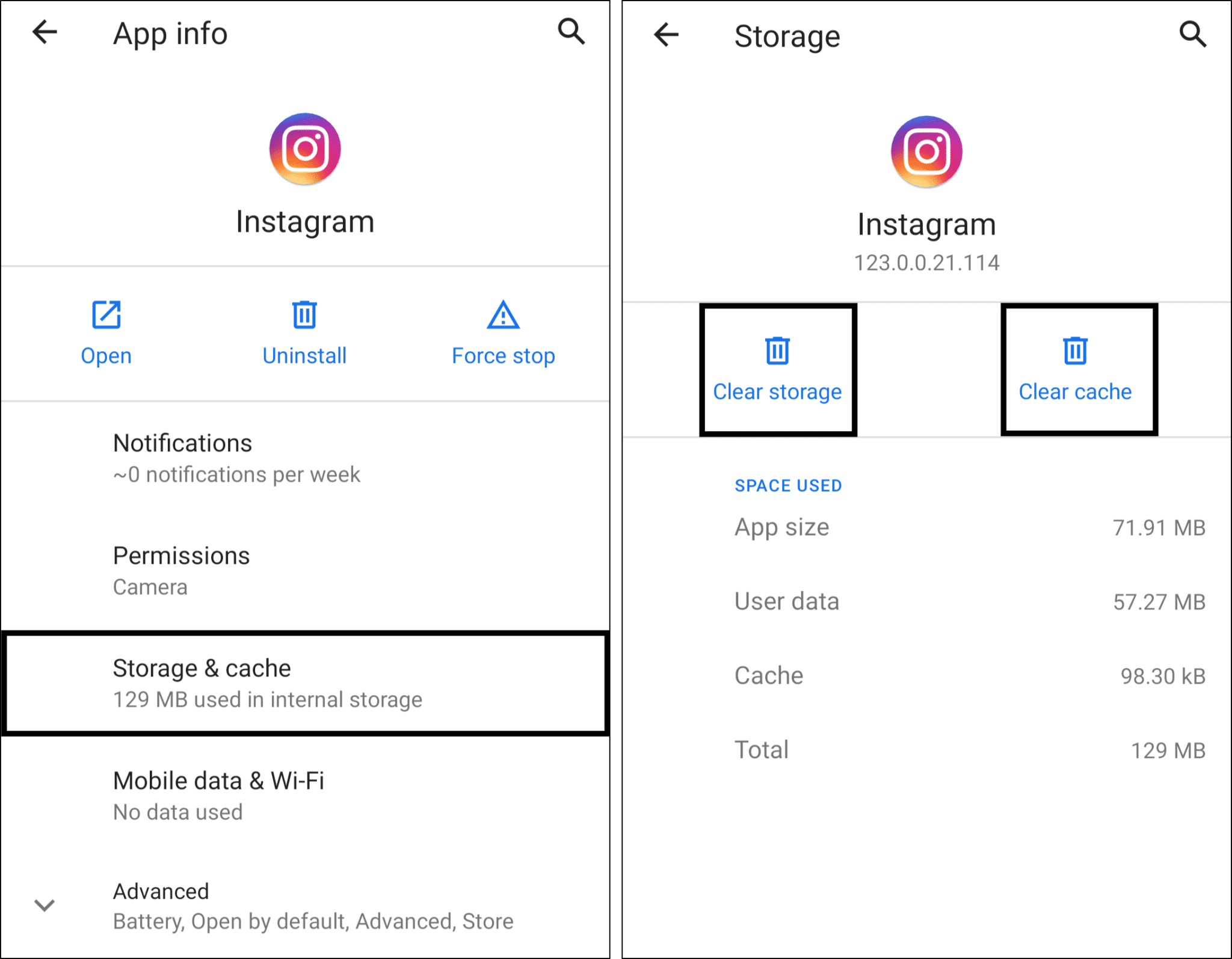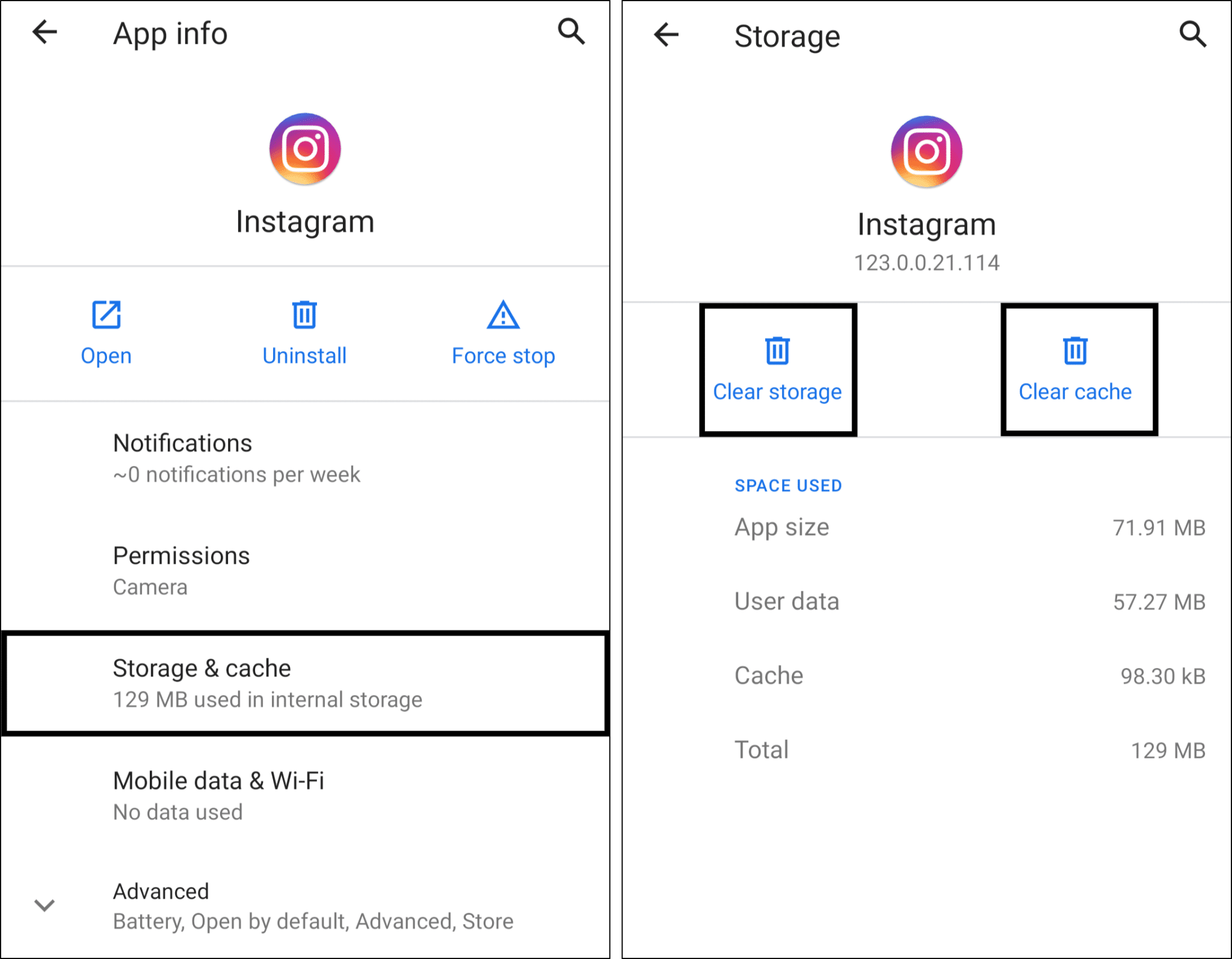 9. Reinstall the Instagram App
Suppose there's an issue with the Instagram app and its files. In that case, it may be a good idea removing it altogether before reinstalling a new clean copy.  Hence, users have found this step as an effective solution for various Instagram internal bugs, including one's related to Stories. You can start off with a clean slate with no interfering cache files or app data.
Make sure to jot down or remember your Instagram username and password to log in after performing the steps.
To do this, firstly, to remove Instagram long-press the app and choose Uninstall or Delete App.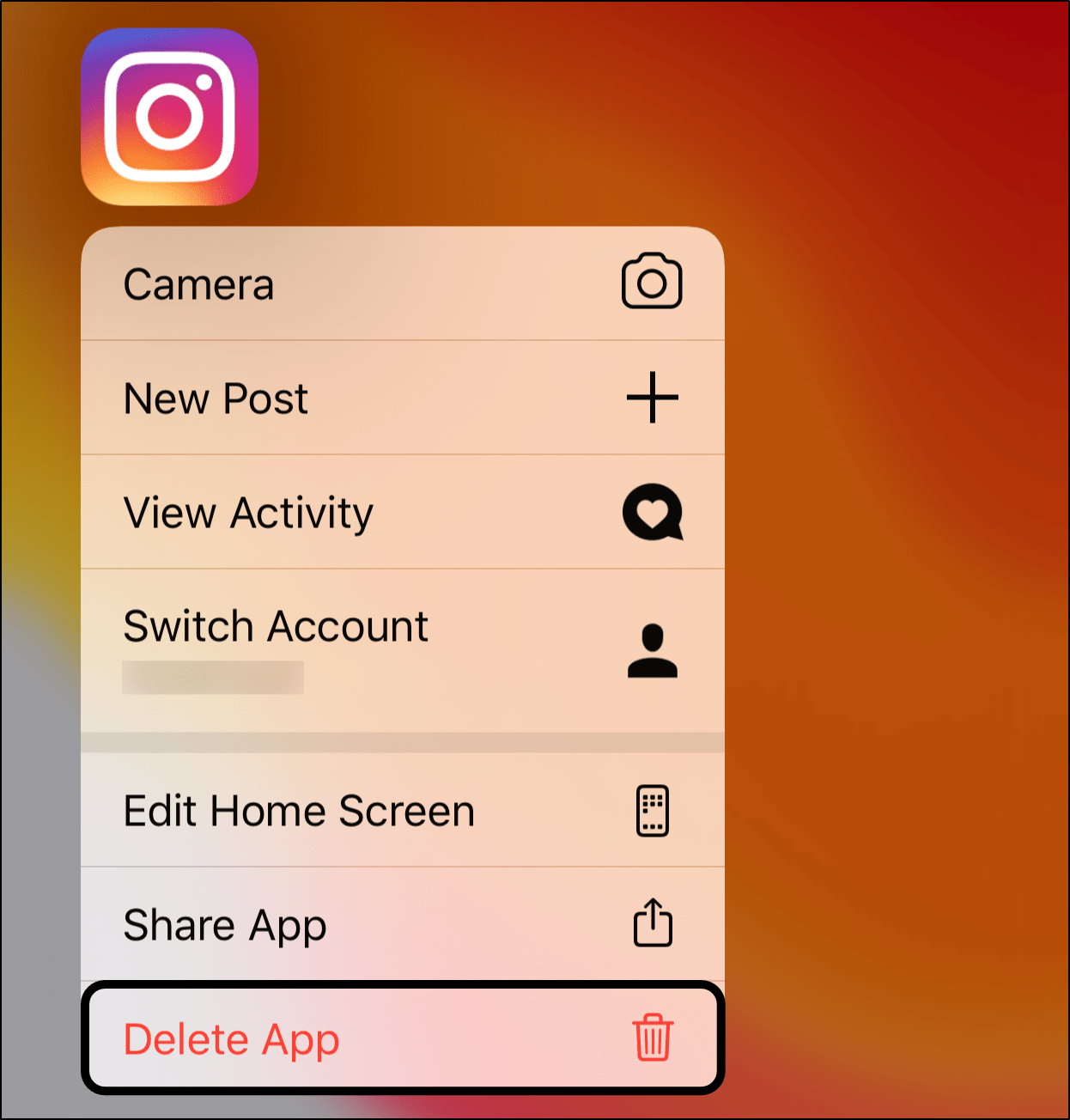 After that, you can choose to restart or reboot your device, for the files to refresh. Next, you can head to the App Store or Play Store, then to the Instagram app page to Install it.
Once that's done, open up the newly-installed app, and enter your Instagram login info. Now, go ahead and check if you're still hearing no sound on Instagram Stories.
10. Report the Problem to Instagram Help
Sure, this may not seem like a direct fix. However, if more people report this Stories error, doing this can help draw Instagram's attention to it. Alternatively, Instagram can help troubleshoot the error and provide useful tips if there are any specific to your situation. Luckily, you can contact Instagram Help easily from within the app settings.
With that said, the best way to get in touch with Instagram Help is:
Firstly, launch the Instagram app, tap your profile icon

from the bottom bar. Then, tap the menu icon at the upper-right and select ⚙️

Settings.
From the Settings menu, select

Help

, and choose

Report a Problem.
Next, for this case, choose

Something Isn't Working, which is a more applicable option.
After that, briefly describe the "no sound on Instagram Stories" issue you're facing. It'll be helpful to include key info, such as the

feature involved

(Instagram Stories), your

device model

and

OS (Android/IOS), and when the problem began occurring. Feel free to glance through our message:
Lastly, tap

Send

to submit the report to the Instagram Support Team.
Now, all there's left is to wait for a response from Instagram, which may take a while. Be sure to check your email inbox from time to time.
Conclusion
To sum up, those were the 10 fixes that we've found to be helpful when Instagram Stories were inaudible. Sadly, even we've been plagued by this Stories error on numerous occasions. Needless to say, It certainly can be puzzling 🤨 seeing your friends lip-syncing to videos without any audio. So, simply skim through the fixes above and see which works best for you.
But before you go…
Share with us in the comments, do you also find there's no sound on Instagram Stories? Which step did you find effective?
Check out our other guides covering similar issues for more fixes:
Feel free to share this post with your bud who can't hear sounds on Instagram Stories. 😉
Frequently Asked Questions About the No Sound on Instagram Stories Issue
Why is there no sound on my Instagram story?
There may be a number of causes for there being no sound or audio in your Instagram stories:
Mute switch being turned on: Verify that your device's mute switch is not activated; Uf it is, turn it off to resume sound. (Fix 2)
Check your device's volume level to make sure it is not on the low setting.
Sound settings: Verify your device's sound settings to make sure Instagram's sound is not disabled. (Fix 7)
Check to verify if the app is running in the background; if not, open it again and make sure the sound is switched on. Some devices could block background activities.
Audio files: If you're adding an audio file from your device, make sure it's in good working order and that Instagram is compatible with the file type.
Instagram's settings have sound disabled: Make sure that the sound is enabled for stories in your Instagram settings. (Fix 7)
Corrupted Instagram app installation. The Instagram app might be corrupted or out-of-date; to fix this, try uninstalling and reinstalling it. (Fix 9)
Try rebooting your device and looking for any software updates (Fix 6) if the issue doesn't go away. You can get more help from Instagram customer service (Fix 10) if the issue still exists.