Find that your microphone isn't working or that a voice note or message on Instagram isn't playing?
A couple of years ago, Instagram released a much-loved feature that allows users to send messages using their voice. Finally, you were able to express yourself much more to people in your DMs and give those typing fingers a rest. 😩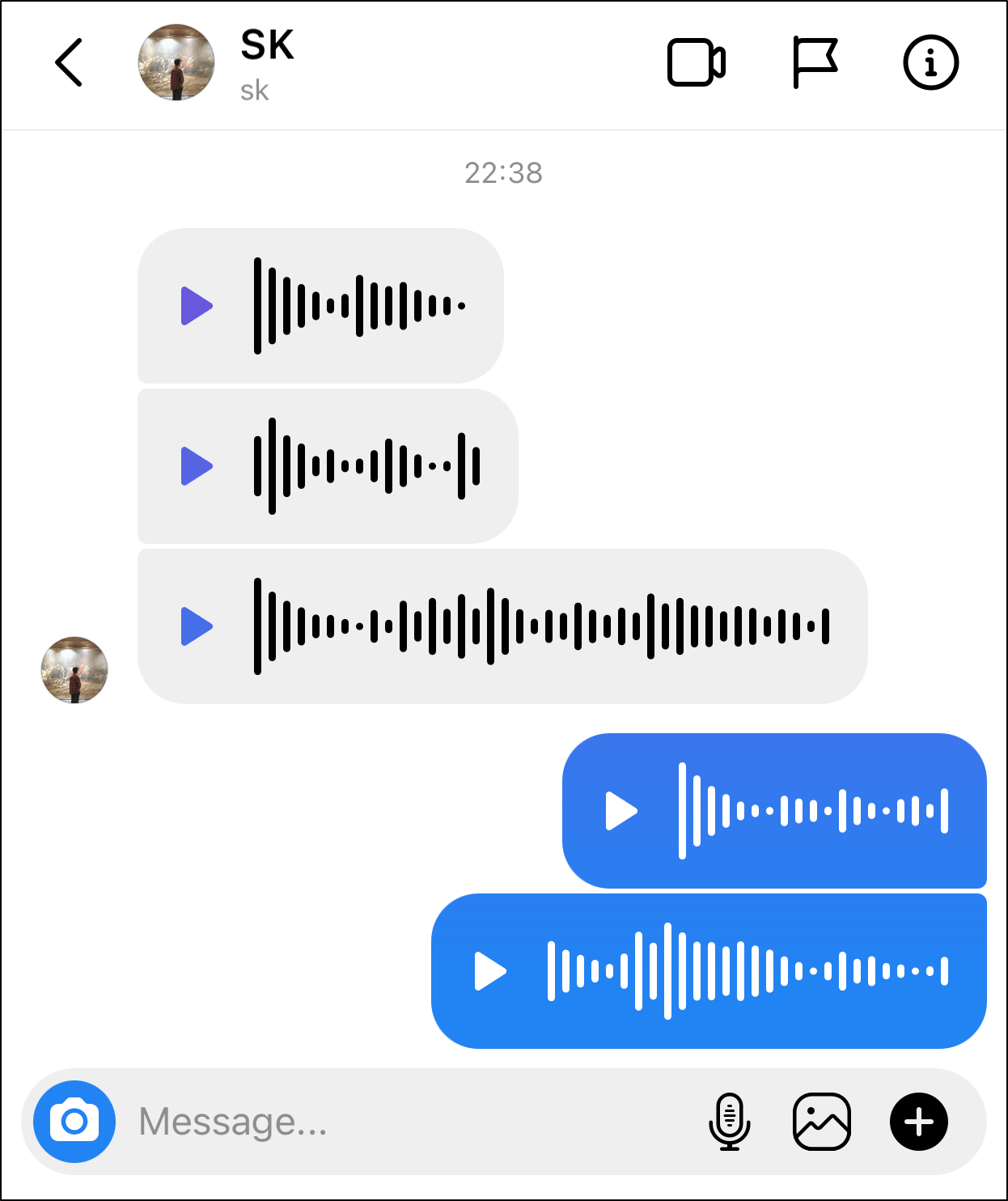 Besides voice messaging, there are other app features that utilise your device's microphone. This includes recording Instagram Stories, Reels, other videos, etc.
---
Types of Instagram Microphone and Voice Messaging Errors
Unfortunately, some users have reported issues with using their microphone on Instagram and how it isn't working as expected:
Firstly, when sending their voice messages and playing them back, users find that no audio or sound is recorded. Similarly, this might be the case with other app features that require your device's microphone. Hence, Instagram Stories, Reels, and other videos that you record may appear muted or has no sound.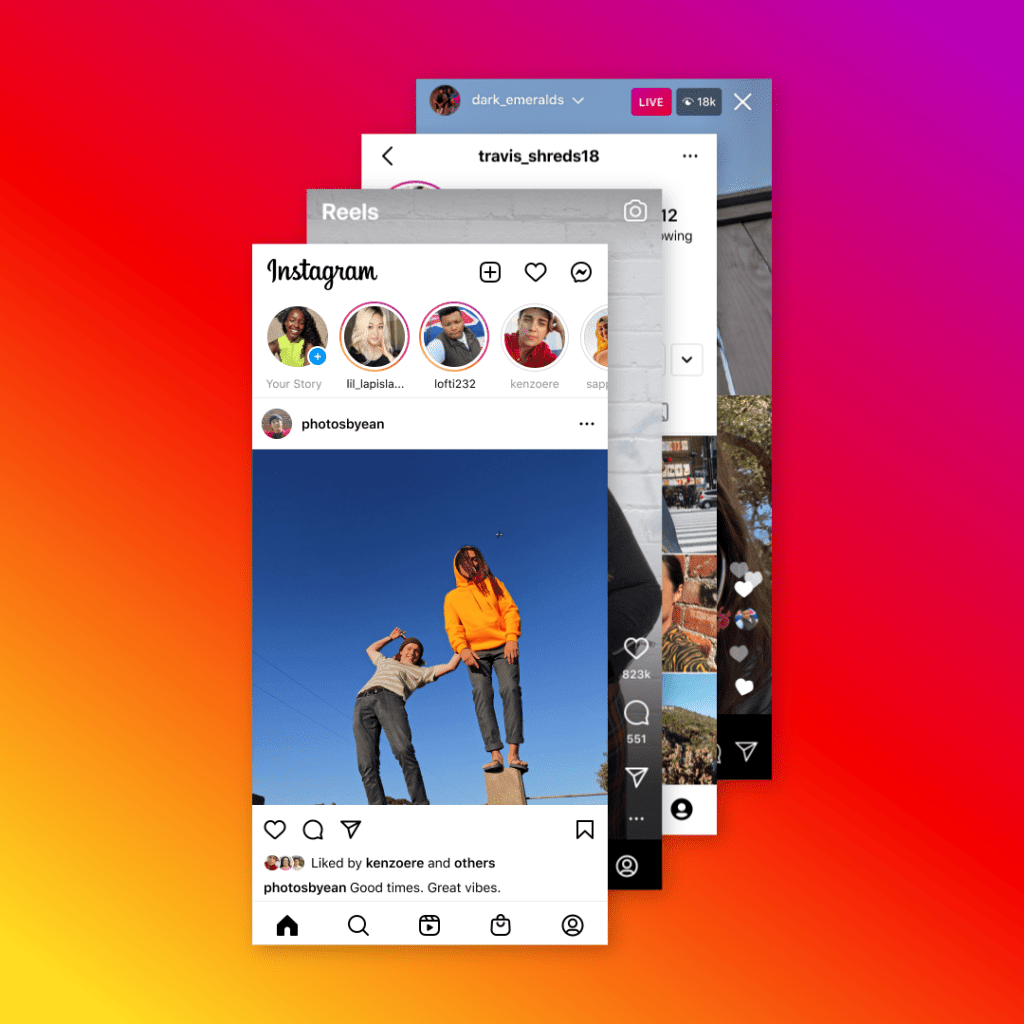 At times, these outgoing Instagram voice notes or messages are not sent to the recipient either. Surely this must be very frustrating after spending a lifetime speaking your heart out! 😠
Besides that, you might find that you can't hear incoming voice notes/messages in your Instagram DMs as they aren't playing. This is common with many users, where the icon seems to show that the voice is playing, but in reality, there's no sound or audio.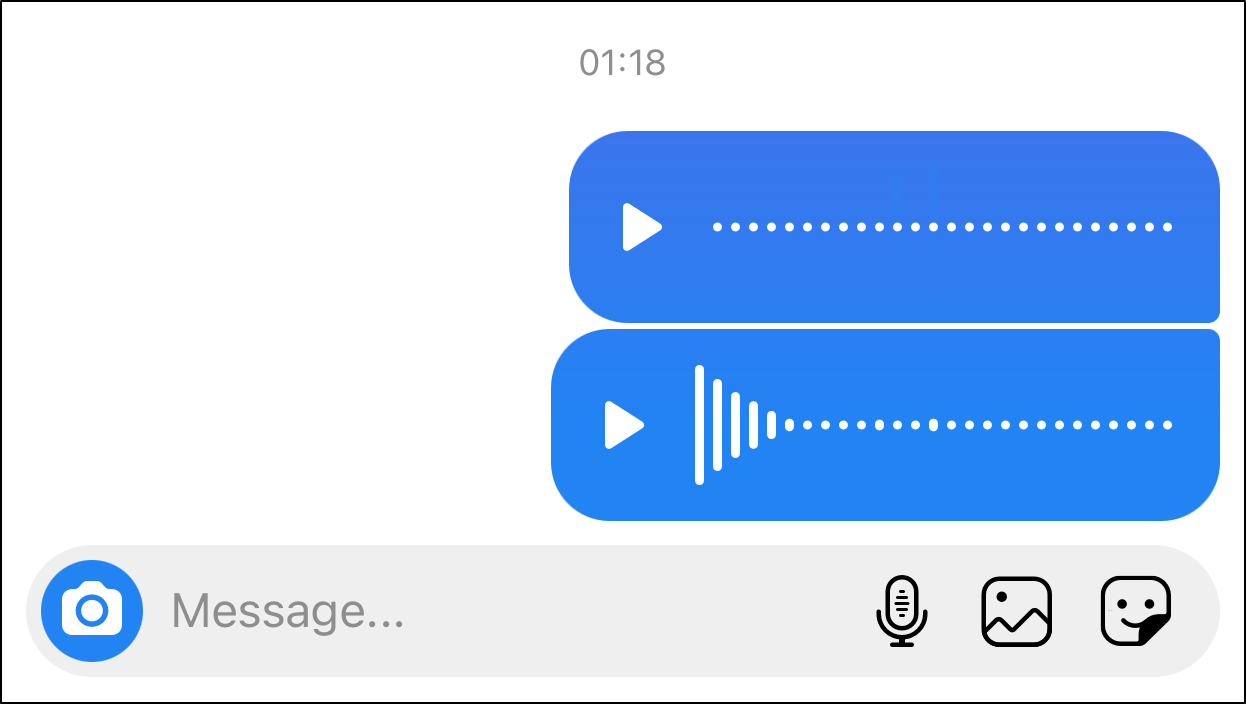 Some users also reported the issue of not having the option (no microphone icon) to record something themselves.
So, are you encountering a similar issue? Share your experience in the comments below! 🤗
---
Whatever Instagram voice message problems you're encountering, know that we've got your back.
This guide will show you 4 reasons why you aren't able to send or listen to Instagram voice messages, along with 18 solutions that can help you fix this for good. Additionally, we recommend checking our other complete guide to fix Instagram direct messaging problems for additional solutions and explanations.
Note: This guide is applicable to any mobile device that can run Instagram. Steps and pictures are from iOS and Android devices. However, if you're using any other mobile device or a Windows / Mac computer, you may find that taking similar steps like the ones here can be also helpful.
Without further ado, let's get right to it.
---
Table of Contents
Why Your Instagram Microphone or Voice Note/Message is Not Working, Sending, or Playing?
18 Fixes for When Your Instagram Voice Note/Message is Not Working, Sending, or Playing
---
Why Your Instagram Microphone or Voice Note/Message is Not Working, Sending, or Playing?
1. The "Voice Messages" Feature Did Not Reach Your Device Yet
Many apps that work across different operating systems (e.g. iOS, Android) often do not receive updates at the same time. Hence, it could be very well possible that sometimes, a feature will reach your phone a little while after it has been announced. This may be the reason why the icon is missing altogether in your chatbox.
However, considering how long the voice note feature 🗣️ has been around, it's safe to say that it's quite unlikely that your phone is that far behind. Therefore, we recommend you check your Instagram app and make sure it is up to date (Step 4) from your device's native store (App Store for iOS, Play Store for Android).
It is worth mentioning that for the Instagram website, the voice note feature is not yet supported.
2. Poor or No Internet Connection
More often than not, the reason your voice message isn't sending or working successfully on Instagram is that they were never delivered to the recipient(s) to begin with. Hence, this can occur due to weak internet connectivity or perhaps your device has no internet access at the point of sending the message.
Similarly, some voice notes in your DM's, whether sent or received, will be unplayable for the same reason. It's important to know that Instagram messages are not saved on your device, they're stored online.
So when you try listening to a voice note and the play icon changes but no sound comes out, it's because Instagram is actually trying to load the voice note for you but it can't due to connectivity issues. Thus, it can't download the data from the servers to play the audio.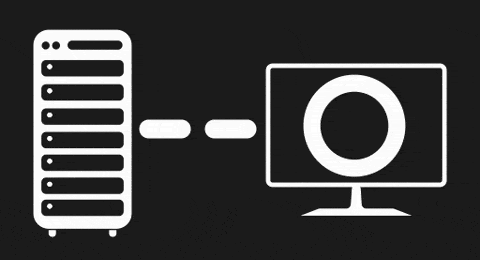 Overall, you're first recommended to make sure your device has a stable internet connection before attempting to send/listen to voice notes. For this, we recommend testing and improving your internet connection (Step 8) to ensure it's sufficient for voice messaging on Instagram.
Of course, when it comes to sending voice notes on Instagram, you can always do that in advance before connecting. Then, the messages shall be delivered when you have internet access. However, this is not recommended as many users have reported their voice notes may be lost if they stay undelivered for too long.
3. Instagram Cannot Access Your Microphone
In order to record audio on the app, Instagram must be allowed access to your microphone 🎙️. Usually, this is the case, but you may have gotten a pop up at one point and accidentally denied Instagram access. Otherwise, a system or app update may have reset these permissions as well.
So, in step 9, we'll show how you can enable the microphone permissions for the Instagram app.
Additionally, perhaps your device's microphone is being utilised by another background app/process. In that case, likewise, the Instagram app may not be able to access it. Therefore, we recommend ending all the other background apps (Step 3) or restarting your device (Step 4).
As a result, you could end up not being able to send anything using your voice. Plus, you may also notice a similar issue when you try recording other videos on the app.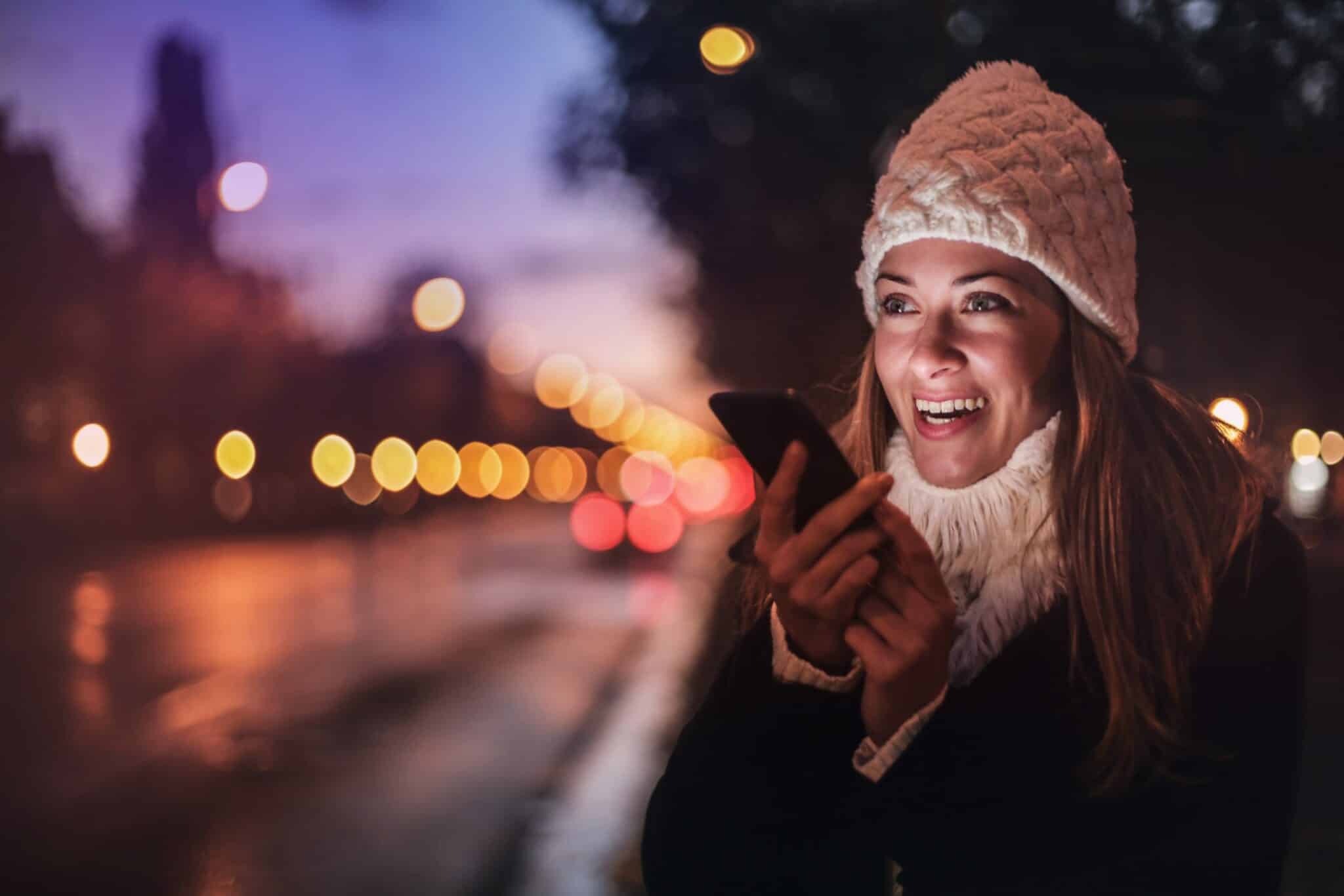 4. Your Microphone is Disabled/Not Working
If you have earphones or headsets 🎧 connected, whether wired or wireless, its microphone is most likely used instead of your device's. If that's the case, make sure that the microphone 🎤 is not disabled or experiencing a hardware problem.
Therefore, to troubleshoot problems with your device's microphone, we recommend testing it with an external microphone connected (Step 13) and without (Step 11).
If the voice note feature does produce some noise in the chatbox once earphones are disconnected, you may need to get a new pair. Suppose the voice note feature doesn't work even when no device is connected, but only works with an external microphone. Then, we recommend checking that the microphone hardware on your device is working properly with your appropriate vendor. You may have to use the additional microphone temporarily.
In some pieces of hearing hardware, there's a little switch that allows you to disable/enable the microphone. So, you may have to check if that's enabled.
Besides that, you may test the microphone on other apps (Step 12), like the Voice Memos or Recorder app.
18 Fixes for When Your Instagram Voice Note/Message is Not Working, Sending, or Playing
1. Restart the Instagram App
For starters, we recommend starting simple with a quick reboot of the Instagram app. Whenever an app acts up, the easiest solution often seems to be to restart it altogether. This solution is actually found unexpectedly effective on many occasions to resolve temporary issues, especially if the app wasn't booted up correctly.
So, this may just be the right fix for your Instagram voice message that isn't working or playing correctly.
Hence, this is both a very easy process and highly likely to do the magic if all else fails. Here's how to pull off the steps to restart the Instagram app:
First, exit the Instagram app and close it by removing it from your Recent Apps or App Switcher. If you're using Android devices, you can Force Stop the Instagram app through your Settings app.
Then, relaunch the Instagram app from your homepage or app list.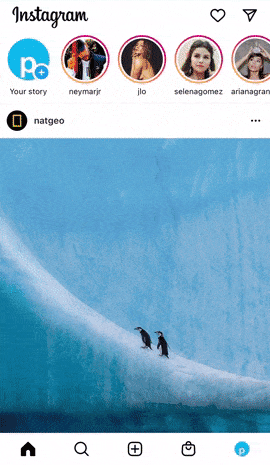 2. Log Out and Log In to Your Instagram Account
Continuing from the previous step, another step that's effective and fixing temporary issues is signing back into your Instagram account. Doing this refreshes your account login information with the app and can solve issues with various features including voice messaging.
Additionally, it's coupled with the previous step, restarting the app, for an added effect. So, after logging out of your Instagram account, try rebooting the app (Step 1) as well.
With that said, to log out of your Instagram account, follow the steps below:
For Mobile (Android & iOS)
First, tap on your profile picture from the bottom right corner.
Once your profile appears, tap on the hamburger menu in the top-right corner.
Then, tap on Settings at the bottom of the sidebar.

Next, scroll down and tap on Log Out.
Lastly, tick your account and choose to log out again.
For PC
Click on your profile icon at the top-right and select Log out. (you should be able to find it in the last column!)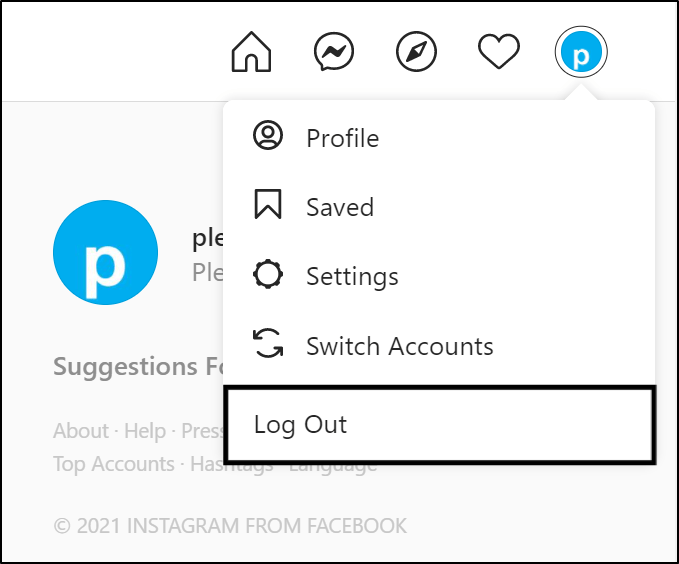 Once that's done, we suggest waiting a few minutes before logging back into your Instagram account.
3. Close Other Background Apps
Moving on, you have to ensure that no other app, which is using the device microphone is still running in the background. Therefore, the microphone can't be used simultaneously by another app, in this case for voice recording on Instagram. Besides that, closing inessential background apps can improve your device's performance, so improving the app functionality as well.
A nifty iOS feature (available on some Android devices) is that there'll be an orange light or dot on your status bar when an app is using the microphone.
Therefore, you can clear background apps manually and individually through your Recent Apps or App Switcher. By doing this, you can troubleshoot and identify if any particular app is resulting in your microphone not working for Instagram.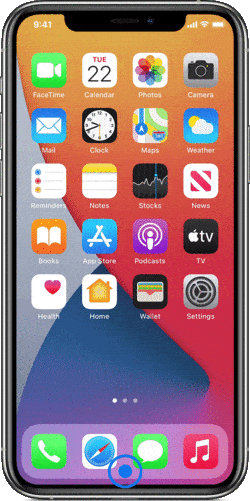 Besides that, we recommend restarting your device (Step 4), which has a similar effect in ending all the background apps, where one may be using your device microphone.
4. Restart Your Device
"Have you tried turning it on and off again?". You may have heard this before, and we hear this all the time. Maybe for once, this can actually be effective in this case.
So, we recommend rebooting your device, which is another effective and simple way to end all background processes. Thus, it has a similar effect as the previous step where it can prevent another app that's using the device microphone from running.
Plus, doing this step can also speed up the app's navigations as you've freed up more system resources and processing power.
Therefore, the steps for this should be easy:
For Android
First, press and hold the

power button

of your device until a

menu

shows up.

Then, tap the

Restart

option and wait.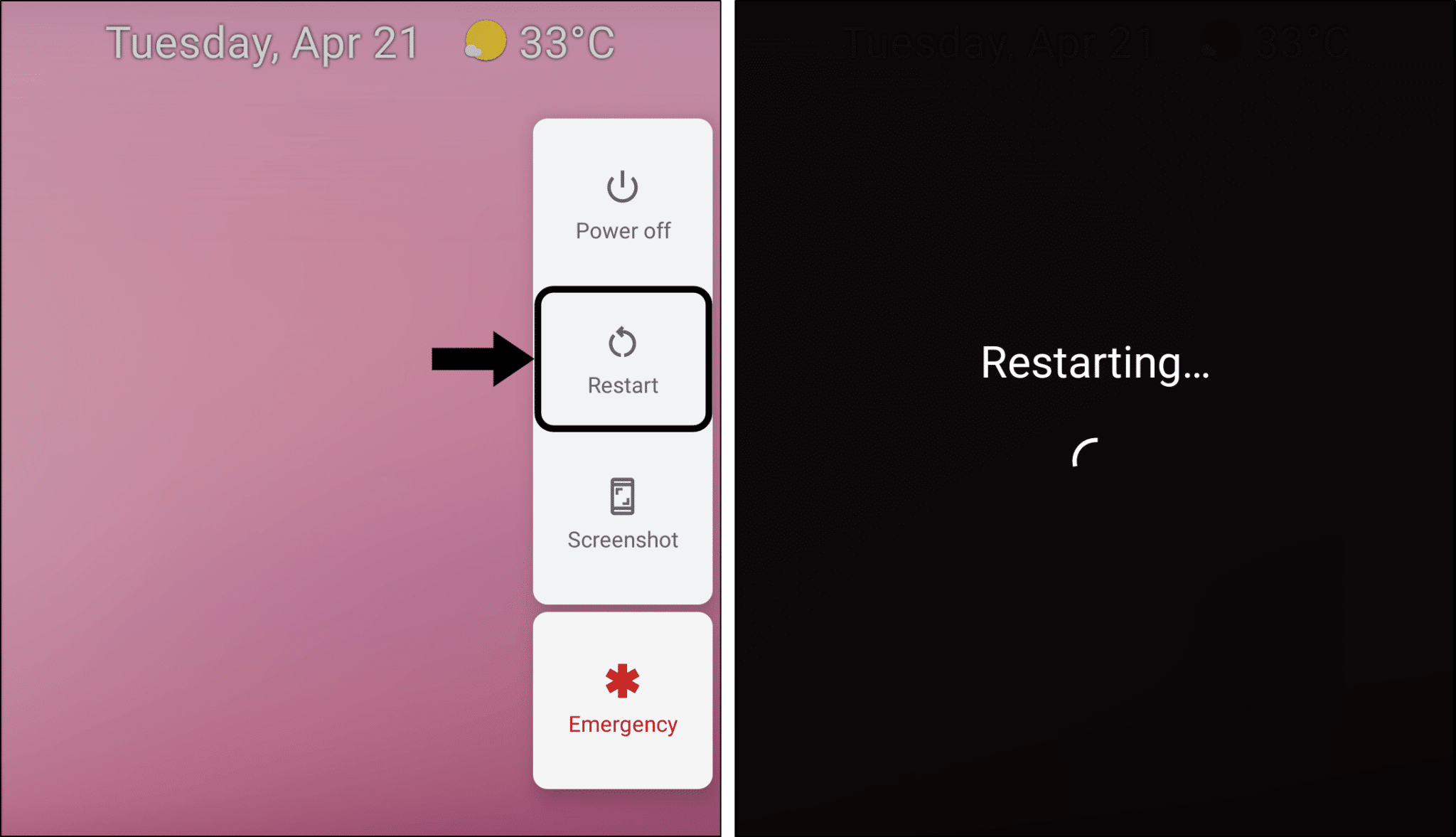 For iOS
First, press on and hold both the

power button

and a slider will appear.

So, drag the slider and wait for the device to turn off. 📴

After the device is turned off, wait a few minutes before holding the

power button

to turn it on again.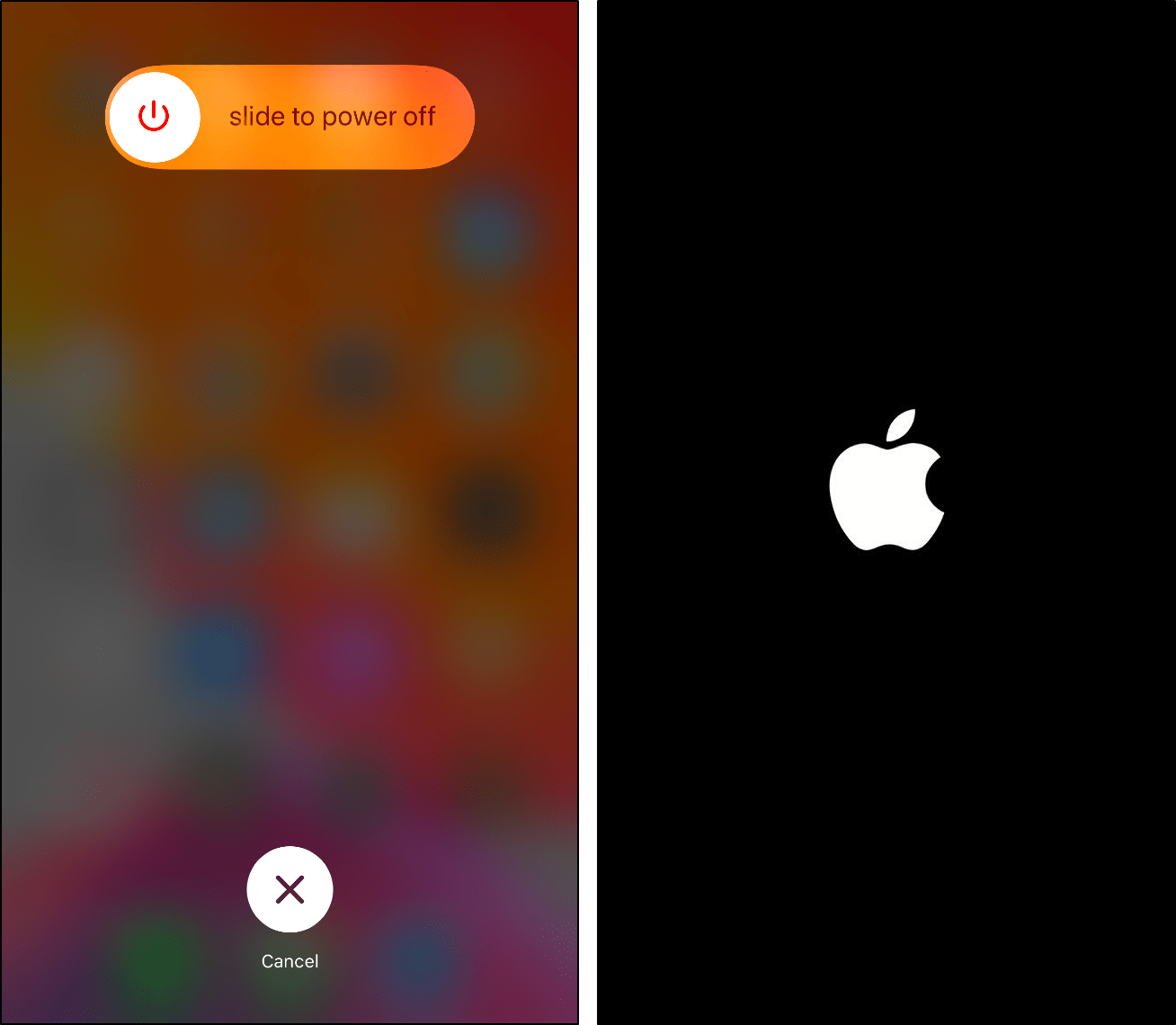 5. Check the Instagram Server Status
We're often so quick to put our devices to blame, but the issue is more global than we think sometimes. Instagram could be out of commission or experiencing a server-side issue for a while for everyone; It's not like it never happened before!
Instagram may be down temporarily and this is why your voice message isn't sending or working properly.
For this, we recommend checking Downdetector's page for Instagram to see if any other users are sharing similar reports.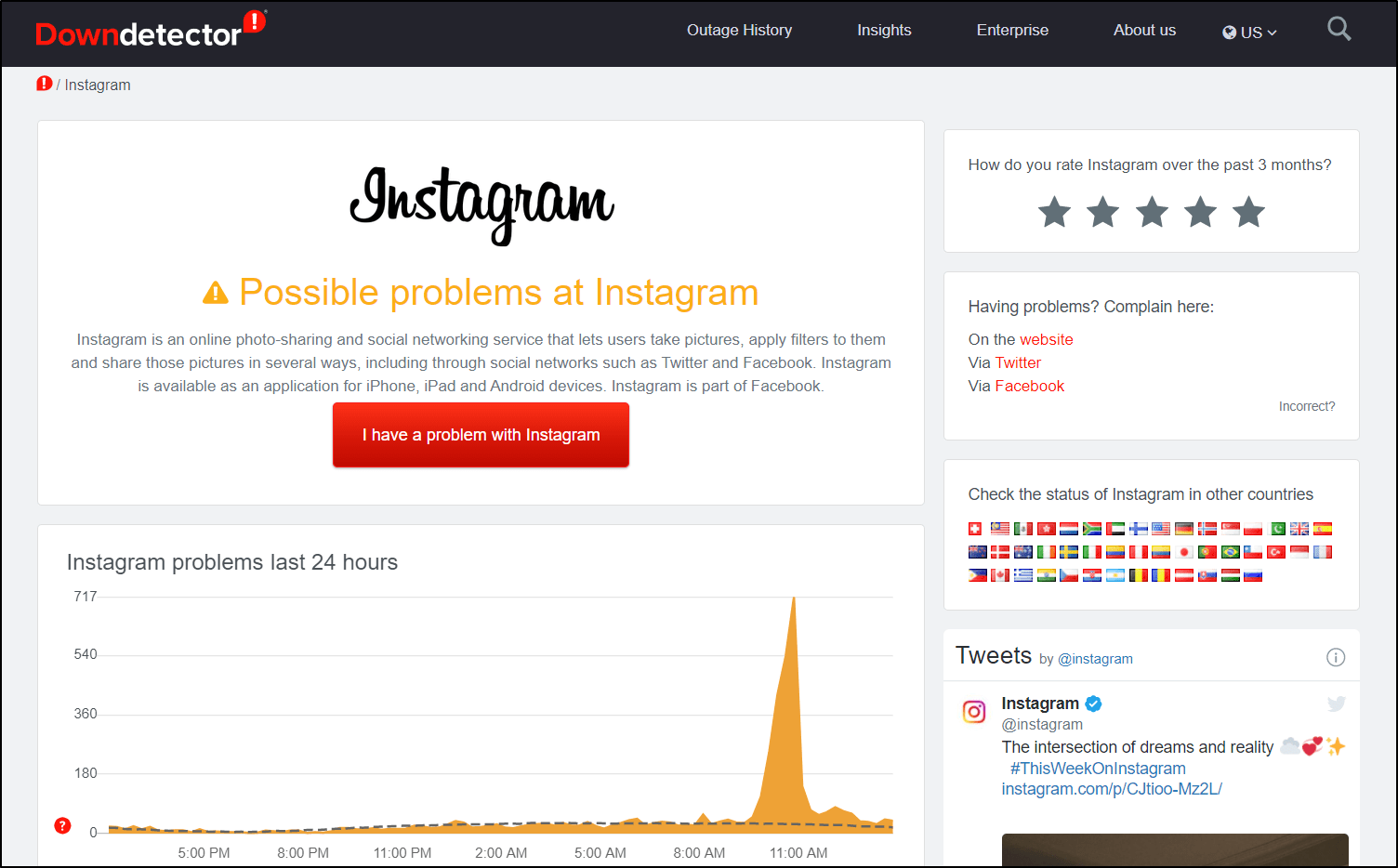 Here, you can check out the comments section and live map to see if any users in your area are encountering a similar problem.
Besides that, another way to know this is by trying to play/load anything on the app. Whether it's trying to open your friend's stories, stalking a page, or sending a simple text message to a loved one. If any of those did not work, then your best bet should be that Instagram's servers are the culprit.
6. Install Pending Instagram Updates
It's essential to ensure that you're running the latest Instagram app version so that you get the newest features and bug fixes. Therefore, if you don't see the microphone icon to record voice messages on your Instagram chatbox, this could be due to an outdated app version.
Aside from that, there may be an issue or bug 👾 with the previous app version that's resulting in your Instagram voice message not sending, playing or working.
Even if this feature is available on your device, it may not work if your Instagram is not in a high enough version as the recipient.
Having said that, to update the Instagram app on your device:
First, open your App Store (Apple) or Play Store (Android).
From there, visit the Instagram app page.
If there are updates available, tap the Update button.

Additionally, for Android devices, you can get the Beta version of the Instagram app which receives the latest and unreleased updates. Users have found that the messaging feature tends to work better and is error-free on this Beta version.
7. Update Your Device's OS
Aside from Instagram app updates, OS or kernel updates are equally essential to ensure that your device is kept optimised, bug-free, and running the latest version. Through this step, we can also install driver updates for various device components, including the microphone drivers, allowing it to work well with the latest apps, like Instagram.
Hence, an outdated OS may be the cause for your microphone not working on Instagram and voice message not sending or working correctly.
Having said that, to check for OS updates on your device:
For Android
First, open the Settings app, scroll down, and select System.
After that, choose System Update.
Then, on this page, you can tap Check for update to search for pending updates.
Note: These steps may differ between Android devices depending on your phone's model and current OS version. However, you should find the steps are generally like the above.
For iOS
First, open the Settings app and tap General.
Next, select Software Update to search for pending updates.

8. Test and Improve Your Internet Connection
Needless to say, in order to send or load messages on Instagram, let alone voice notes, a key requirement is a stable and sufficient Internet connection. Thus, if your Internet connection is weak or keeps disconnecting, this could be a reason for your Instagram voice message not sending, playing or working correctly.
Overall, you'll need the Internet to connect with the servers as well as to submit your outgoing voice notes and load the incoming messages.
So, we recommend starting off by testing your Internet speed on Fast.com to detect any speed drops.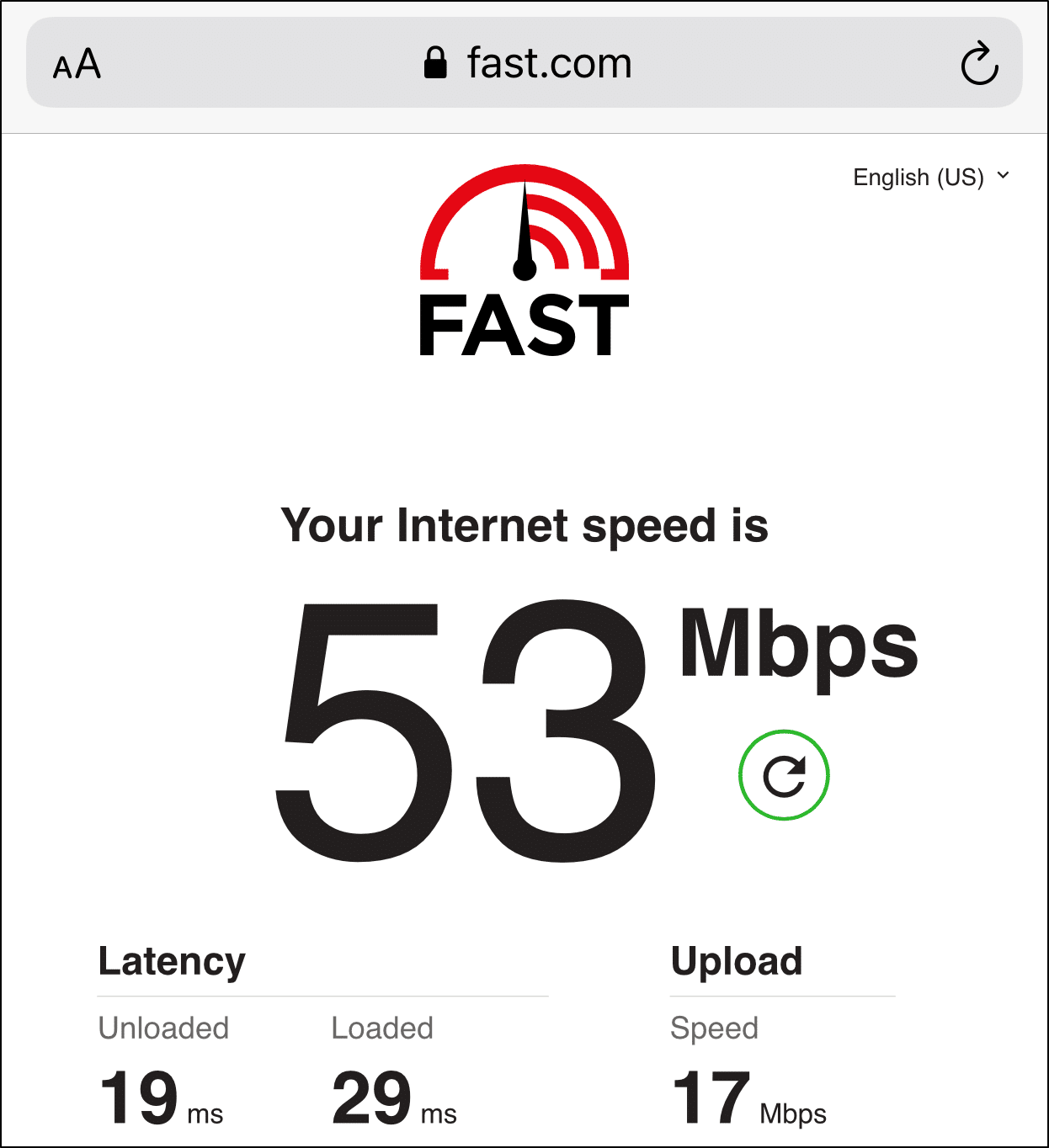 From there, perhaps you notice that your connection has low speeds or high latency. Then, we recommend trying the following steps to improve your internet connection:
Turn on Airplane Mode ✈️ and then turn it off
Connect to a different Wi-Fi network
Switch between Mobile Internet and Wi-Fi
Reset your network settings (Step 17)
9. Enable Microphone Access for the Instagram App
As mentioned earlier, to use Instagram's voice messaging feature, understandably the app will need the necessary permissions to the device's microphone 🎤. Thus, this acts as a security barrier so that only apps you've permitted will utilize this resource or peripheral device.
However, not to worry, you can set it so that the apps will only use it when needed and not always. Of course, you can't have apps unknowingly listen in to your daily conversations! 😳
Typically, when you use the voice messaging feature or record videos on the app (especially for the first time), you'll receive a message asking to allow Instagram access to your microphone. Hence, at the prompt, you should select OK or Settings and enable it from there.
However, you may still have to give this setting a quick check to ensure it's indeed enabled. So, the following steps show how you can enable these microphone permissions manually within your system settings:
For Android
The following steps are for the latest versions of Android, however, older versions have steps that are nearly identical.
First, open the

Settings app. You can also find this quickly by sliding down the navigation panel or notifications menu and tapping the gear icon ⚙️ on the top-right corner of the panel.

After that, select

Apps and Notifications

(on some devices, this may also be called

Application Manager

).

Here, select

Instagram

.
Then, select

Permissions, and under Denied, choose Microphone

. We have to ensure that permission to access the device's Microphone is enabled.
So, select either Allow or Allow on while using app.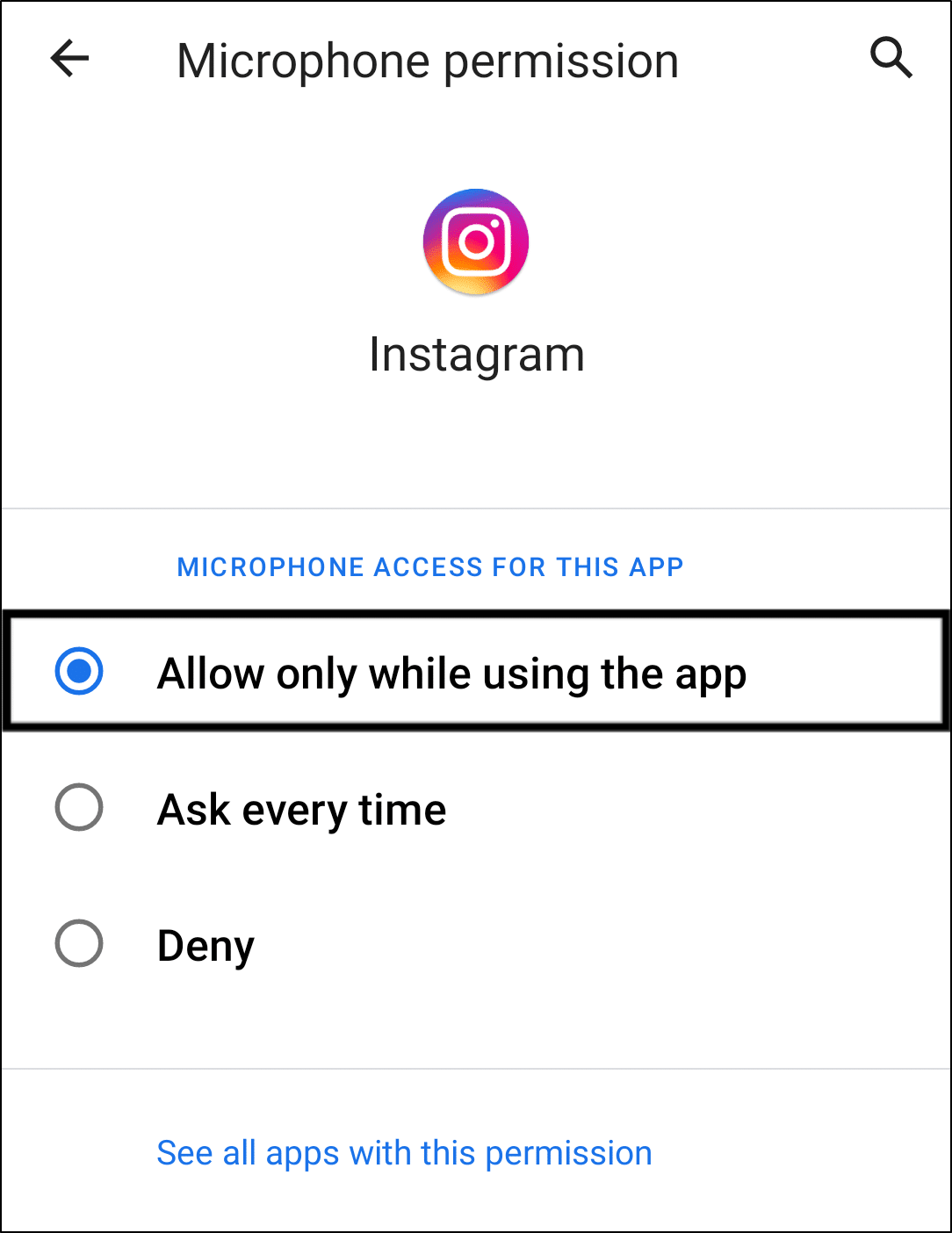 For iOS
First, open the Settings app.
Scroll down and select Instagram.
Then, under

Allow Instagram to Access, turn on the switch next to Microphone

.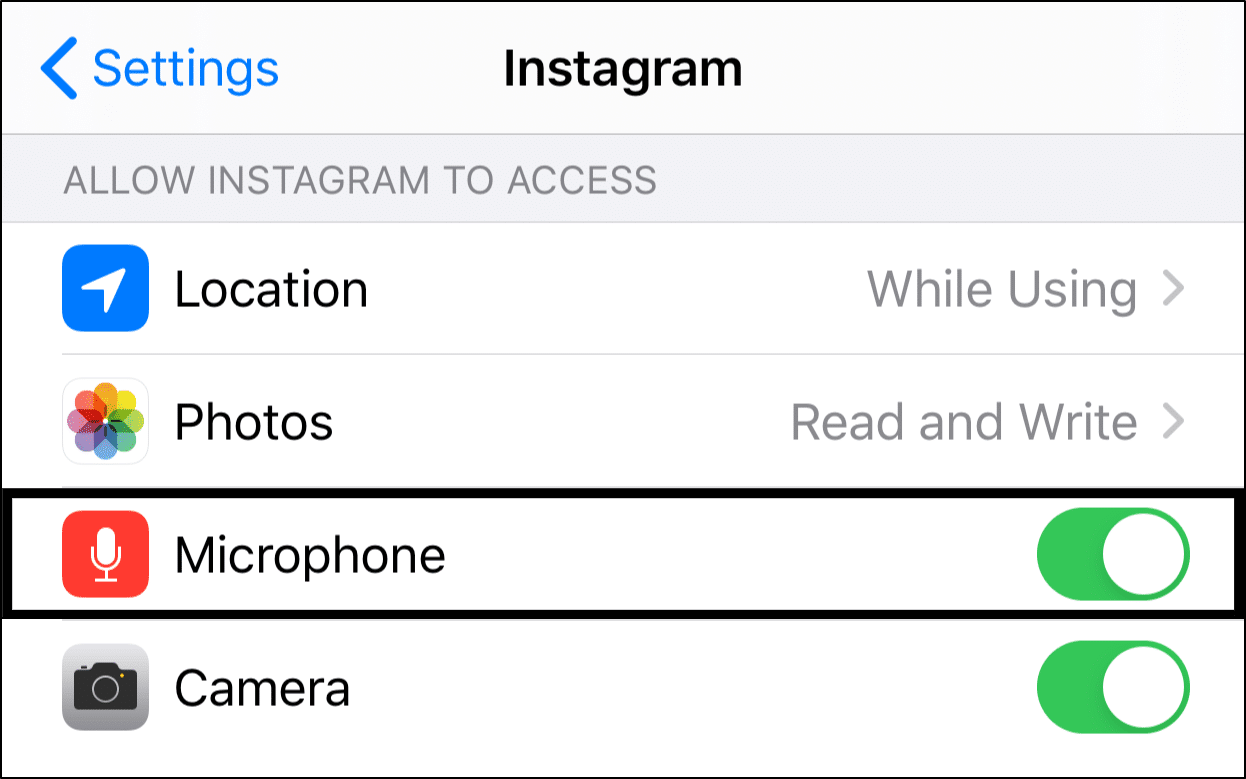 Note: Perhaps you find these permissions were already switched on. In that case, we recommend refreshing the settings by turning the switch off and on again.
10. Check the Screen Time Restriction Settings
This is yet another setting that's often overlooked by iOS users experiencing microphone issues 🎙️ where Instagram voice messages aren't sending or playing correctly.
Basically, this setting affects the Instagram app's access to your device's microphone. So, under the Screen Time settings, you'll notice the Content & Privacy Restrictions, which can cause newer apps to not have access to your device's microphone when misconfigured.
Usually, these restrictions aren't a huge worry, as they're disabled by default. However, we still recommend double-checking these settings.
Thus, the following are steps to check the Screen Time Restriction settings on your iOS device:
First, from the Settings app, select Screen Time.
After that, choose Content & Privacy Restrictions.
Next, select Microphone.
Then, with Allow Changes ticked, turn on the switch next to Instagram.
11. Disconnect any Wireless or Wired Headphones and Switch Off Bluetooth
It's worth noting that when your device is connected to an external headset 🎧 or speaker 🔊, no matter wired or wirelessly, audio is often recorded using that device's microphone. So, if the microphone on that device is experiencing a hardware problem, this could further deteriorate the quality of the recorded audio. Thus, this could be why your recorded voice is or Instagram voice note seems muffled or inaudible.
Therefore, try unplugging and disconnecting all headphones and speakers connected to your device. Then try recording your voice message on Instagram again.
Besides that, your device may unknowingly be connected to an external speaker/headset as well. This is likely to happen wirelessly with Bluetooth speakers, where your device may automatically establish a connection.
Hence, we suggest turning off Bluetooth entirely to avoid any unwanted auto-connections. To do this, open the control centre (iOS) or navigation menu (Android), and tap the Bluetooth icon to turn it off (grey/colorless).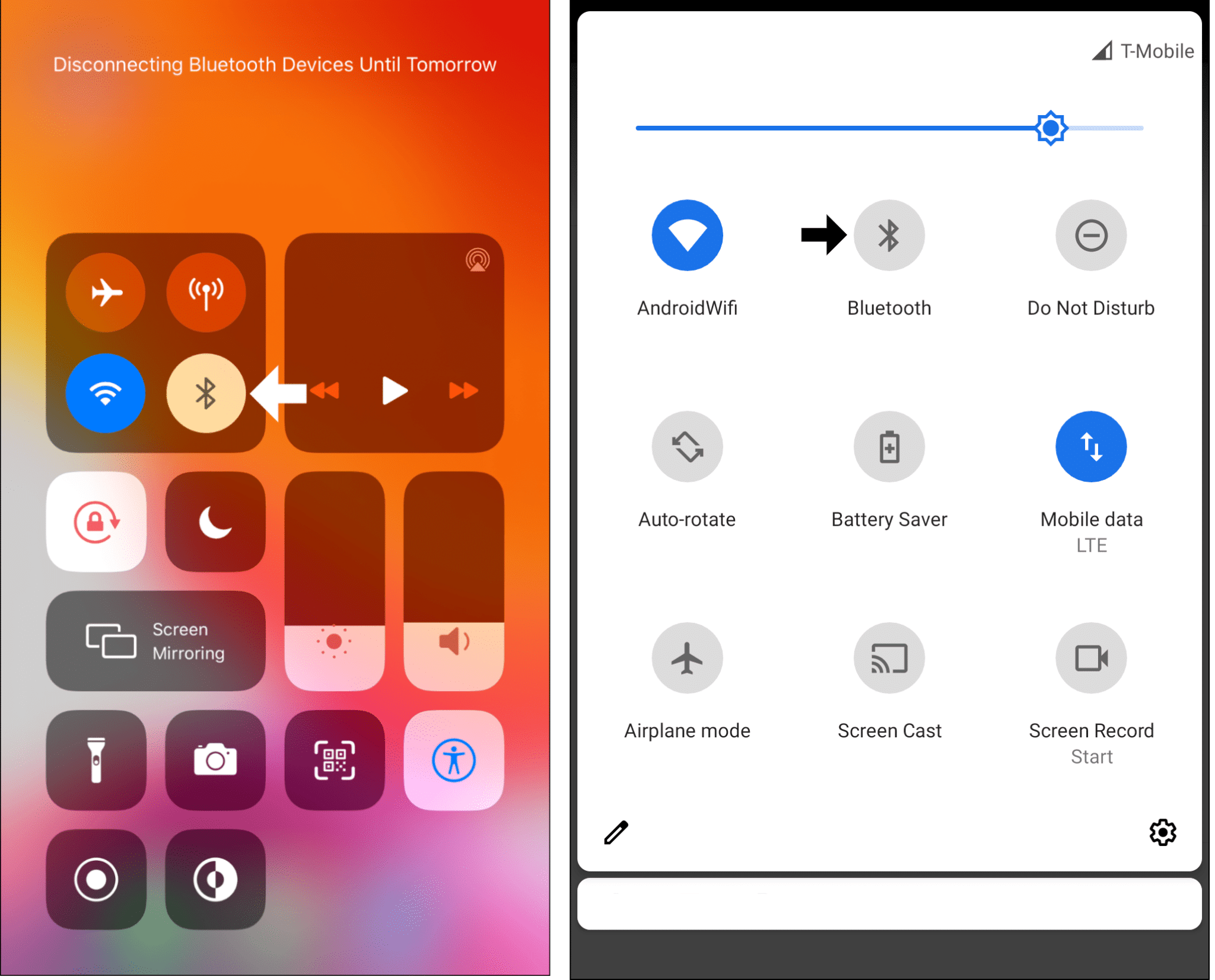 12. Test Your Microphone on Other Apps
To check whether there's indeed a hardware problem, we recommend testing the device microphone with other apps using it. So, if your microphone isn't working on Instagram, that could be the case on other similar apps as well. This helps you to troubleshoot the overall microphone quality as well.
Hence, for this purpose, we recommend using your device's default voice recorder app or Voice Memos on iOS. Since this app is optimised to be used with the device microphone, hence it serves as a great test subject.
So, open and use this app to record your voice, then play the recording to identify any quality loss or breaks.
Aside from that, you can try the voice notes feature on other messaging apps, such as Whatsapp, Facebook Messenger, Telegram, etc.
From all these tests, you can determine whether your default microphone is sufficient for voice messaging on Instagram. If not, you may find more luck with an external microphone (Step 13) that can provide you with a better quality audio recording.
13. Use an External Microphone
From the previous step, suppose you find that your device's microphone just isn't cutting it for voice messaging on Instagram. In that case, you can try using a different microphone, even ones lying around your house. This step is to further troubleshoot if there's a hardware problem with your default device microphone.
For this purpose, you can even use a headset, which likely has a built-in microphone. For iOS users, you can use the standard microphone that comes with every iPhone. Besides that, a pair of AirPods should be a great test subject as well!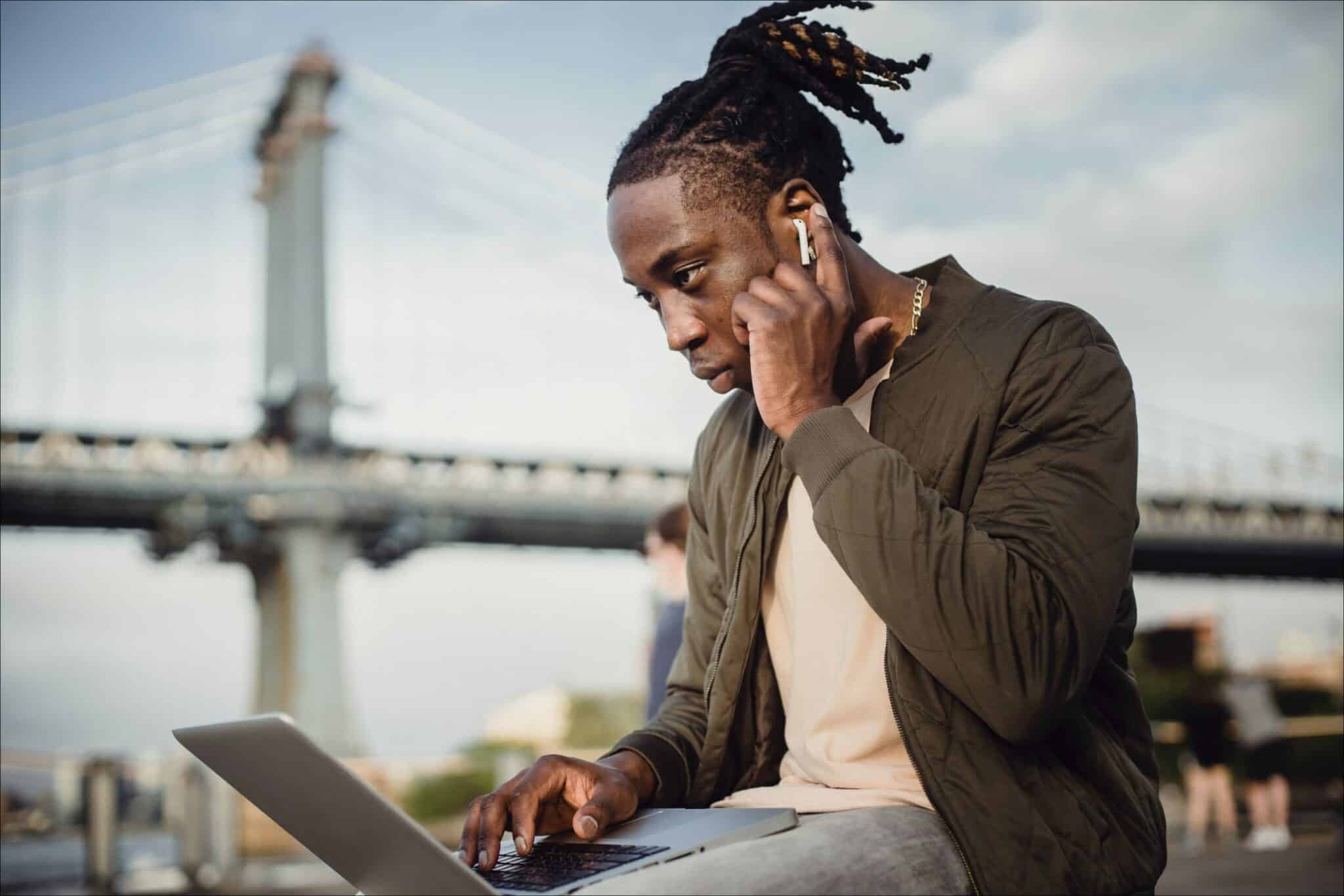 Overall, if you find that these external microphones do a better job, they can be the perfect replacement for when you're voice messaging on Instagram. Thus, providing you with cleaner and crisper recorded audio quality as well.
14. Try Sending a Voice Note on a Different Device or Instagram Account
If none of the above solutions worked, then once again, there could be an issue with your device. So, this step is to identify or troubleshoot that particular hardware problem.
Sadly, you can't try the voice messaging feature on the Instagram website, as it's yet to adopt this functionality. Instead, you can try logging into the same Instagram account, but on a different device, and test sending or playing voice messages.
If the voice features still do not work, then the next following steps will definitely come in handy!
Otherwise, suppose you're only facing this problem on a particular device, and none of the above steps worked. We recommend you talk to your device's original manufacturer for more closure and necessary fixes.
Additionally, you can take this a step in another direction and try sending or playing voice messages on a different Instagram account. That way, you can identify and troubleshoot if there's an account error resulting in your Instagram microphone or voice messaging issue. If so, we recommend bringing it up with Instagram Help (Step 18) to identify any account problems and to obtain suitable fixes.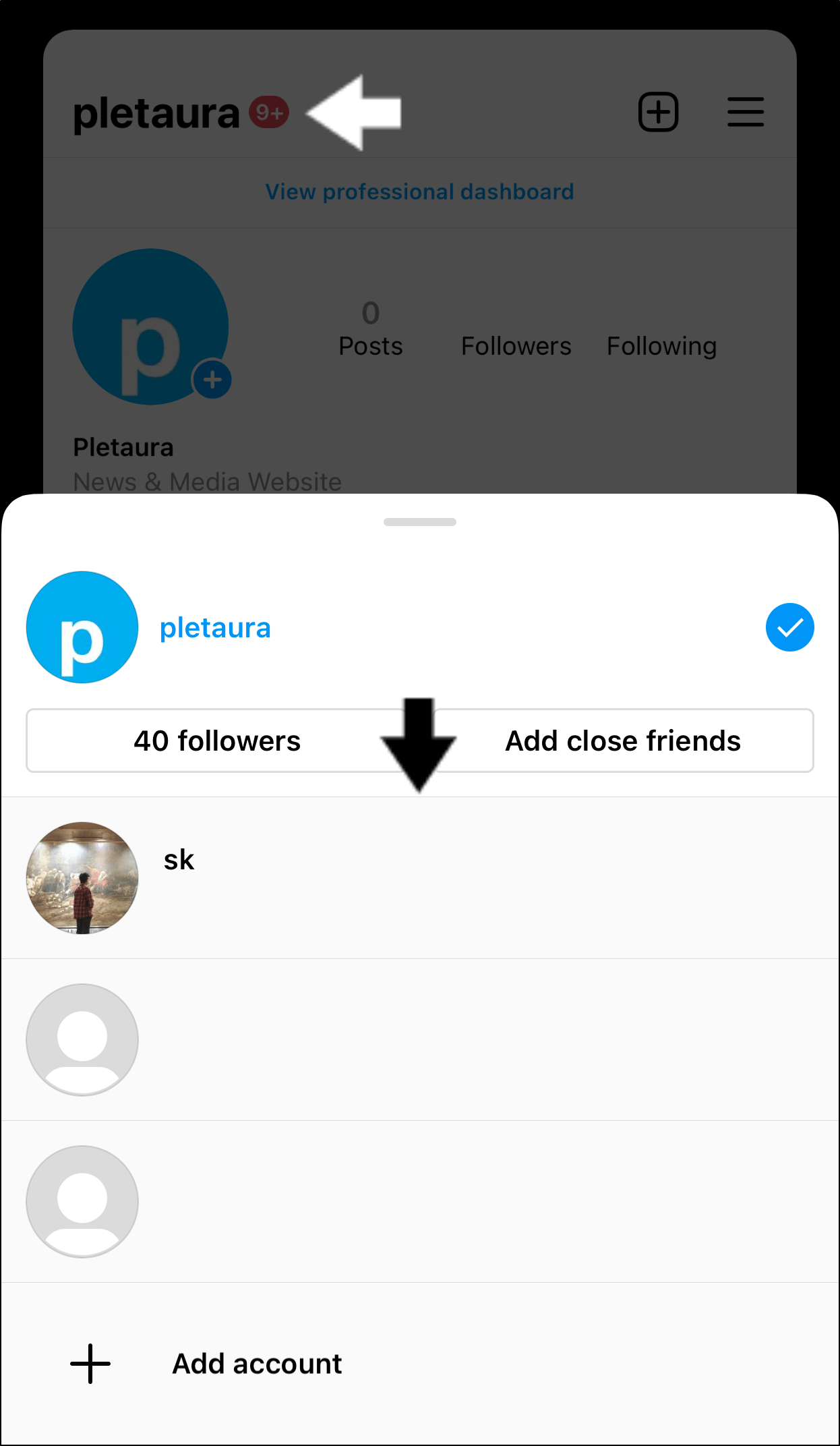 15. Clear the Instagram App Cache
The more you interact with the Instagram app, in this case, by playing and loading voice messages, the app stores data or cache. So, with this built-up cache, the app can quickly load these messages the next time you request to play them. Hence, it doesn't have to download these messages from scratch all over again.
However, not only voice messages, but other interactions on the Instagram app can also lead to these cache files occupying a large portion of your internal storage as well. From there, these cache can become corrupted and available memory reduces simultaneously, leading to app bugs. 👾
Therefore, from time to time, we recommend clearing this Instagram app cache to ensure everything is in order:
For Android
The following steps are for the latest versions of Android, however, older versions have steps that are nearly identical.
Firstly, open the Settings app
Then, tap on Apps & notifications.
Next, select Instagram from the list of apps.
After that, tap Storage & cache.
Lastly, start by tapping Clear Cache, and then you can choose Clear Storage.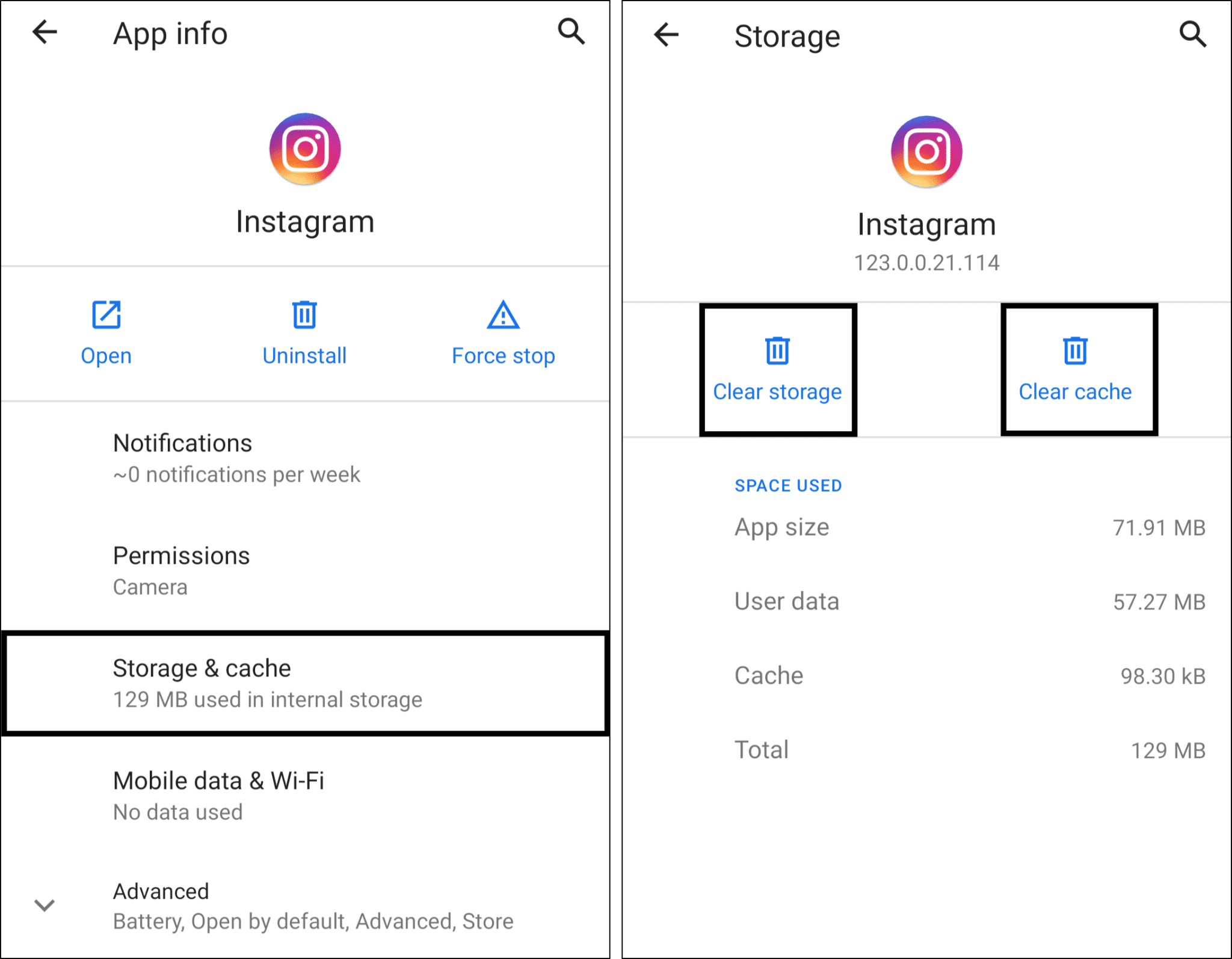 Note: For iOS devices, unlike on Android, there isn't a one-click option that allows you to clear all the Instagram app data. Instead, for a similar and better effect, we recommend reinstalling the app (Step 16) entirely.
16. Reinstall the Instagram App
Continuing from the previous step, for an improved effect, you can consider reinstalling the Instagram app completely. Through this, we can not only clear all the app data that are possibly corrupted, we can resolve installation errors as well. Hence, these installation issues could be a potential cause for your microphone not working on Instagram.
Besides that, we recommend this step for iOS users, since it's the only option for clearing app data.
Generally, the steps to reinstall the Instagram app are similar across most devices:
First, long-press for the selection menu or head over to Settings to uninstall Instagram.
Then, select Uninstall or Remove app.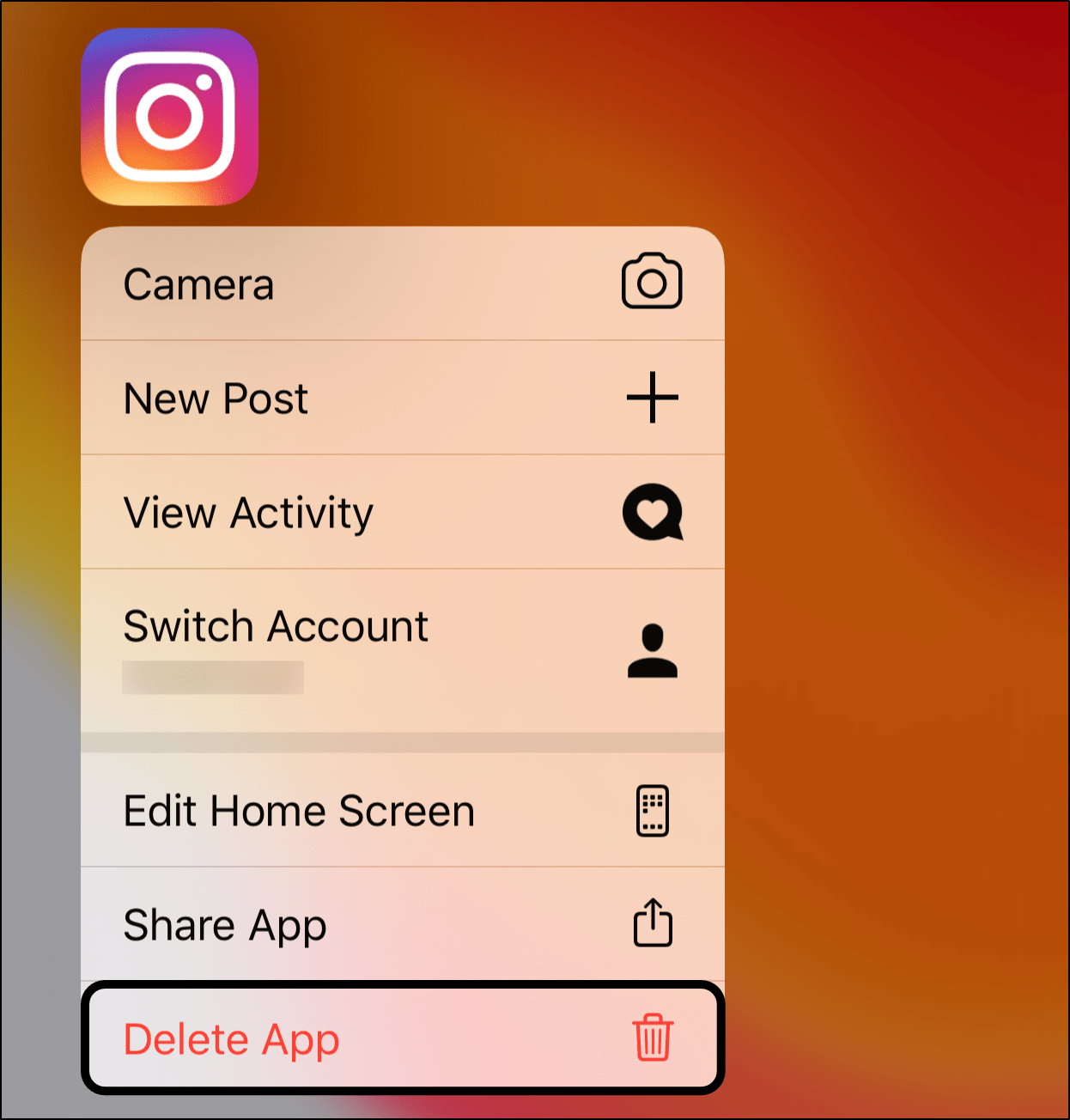 Next, you can either restart your device (Step 4) or head straight to your App Store to install the Instagram App.
Finally, relaunch the newly installed Instagram app and check to see if you're able to send or play voice messages again on Instagram.
17. Reset the Network Settings
A network connectivity error could be the culprit behind your voice messages not sending or playing on Instagram. Hence, one way to solve such internet problems is to reset your device's network settings. So, there could be some network settings that are halting your Instagram voice messages.
By doing this, your device clears all network information and starts collecting it from scratch. Thus, after conducting this step you'll notice that saved Wi-Fi connections, passwords, configured VPNs, ports, and other network settings will be erased. Hence, allowing you to start with a clean slate on the particular network.
Therefore, to reset network settings on your device:
For Android
For starters, from the Settings app, scroll down and select System.
Next, choose Reset options and select Reset Wi-Fi, mobile & Bluetooth.
For iOS
First, from the Settings app, select General, scroll down, and select Reset.
Next, choose Reset Network Settings.
18. Report the Voice Messaging or Microphone Issue to Instagram Help
When all else fails, then you have no option but to speak to the qualified entities themselves. So, by contacting the Instagram support team, they can provide you with more suitable fixes, specific to your issue. Especially considering they've probably received similar reports regarding the microphone or voice messaging feature on Instagram from other users.
So, there are multiple ways for you to do this. Here's how:
Report a Problem to Instagram
This is probably the most efficient way to contact Instagram regarding your problem, as it allows you to describe in length and even attach pictures, without the need for direct communication with someone else.
However, do expect Instagram support to take some time to reply to you as they are usually under heavy traffic.
First, tap your profile picture on the bottom right corner to head to your profile.
Then, tap on the hamburger menu icon on the top right corner and tap on Settings.

Under Settings, tap Help and select Report a Problem.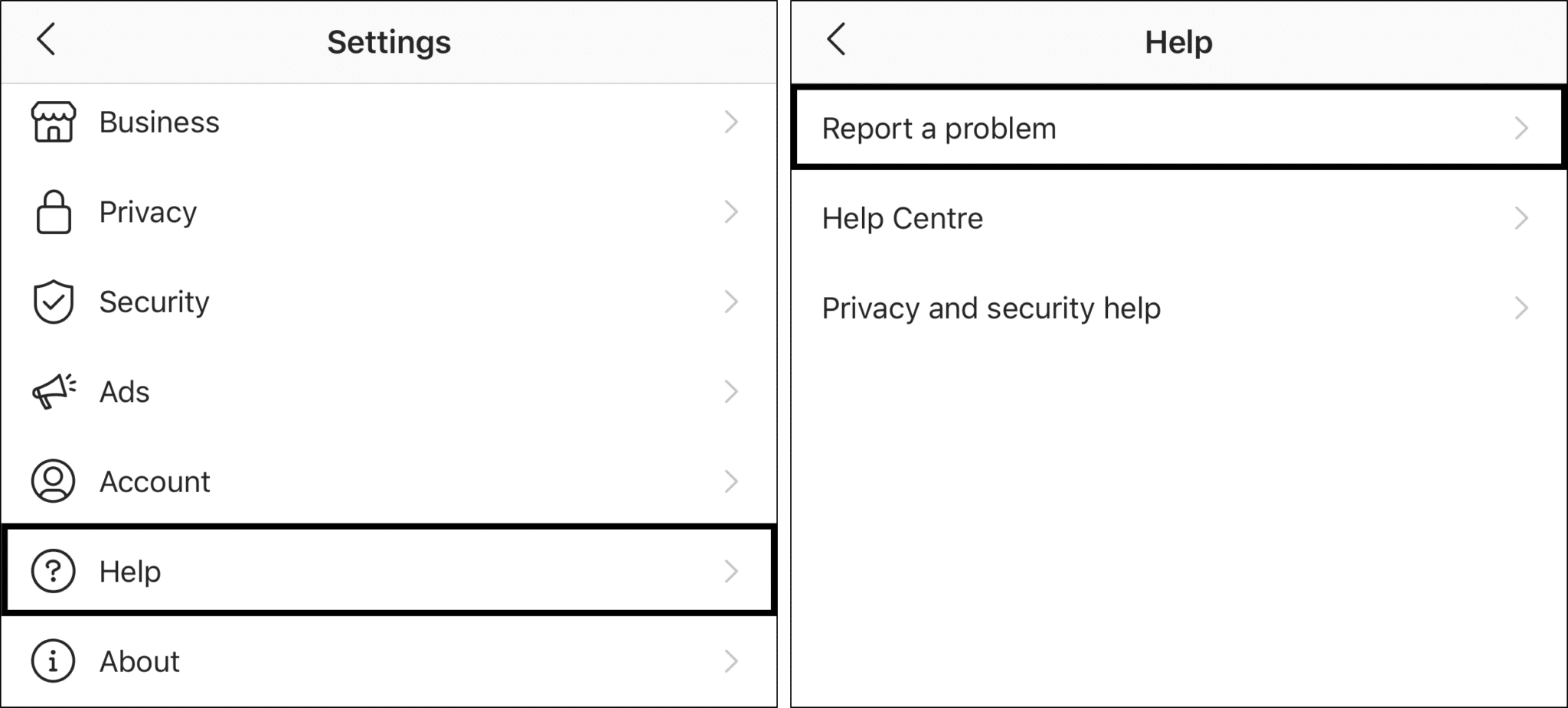 Following that, for this case, choose Something Isn't Working.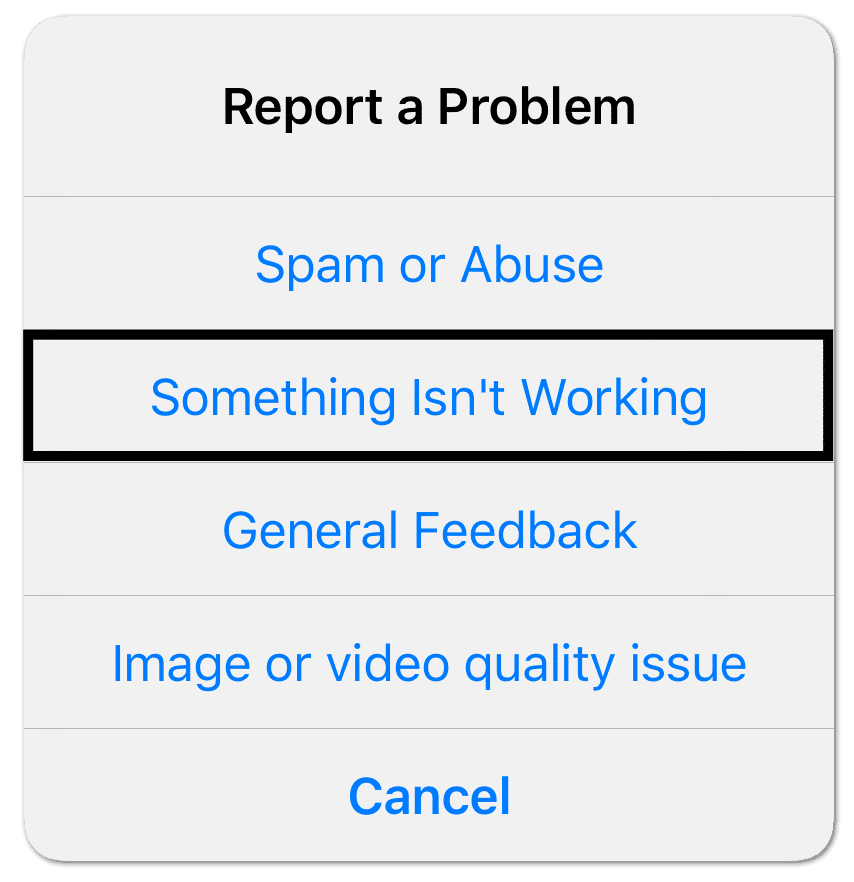 Next, briefly describe the microphone or voice messaging problem you're encountering. Elaborate as much as you can on all the reasons as to why you can't send that voice note. Attach images if necessary.
Lastly, tap the Submit button on the top-right corner.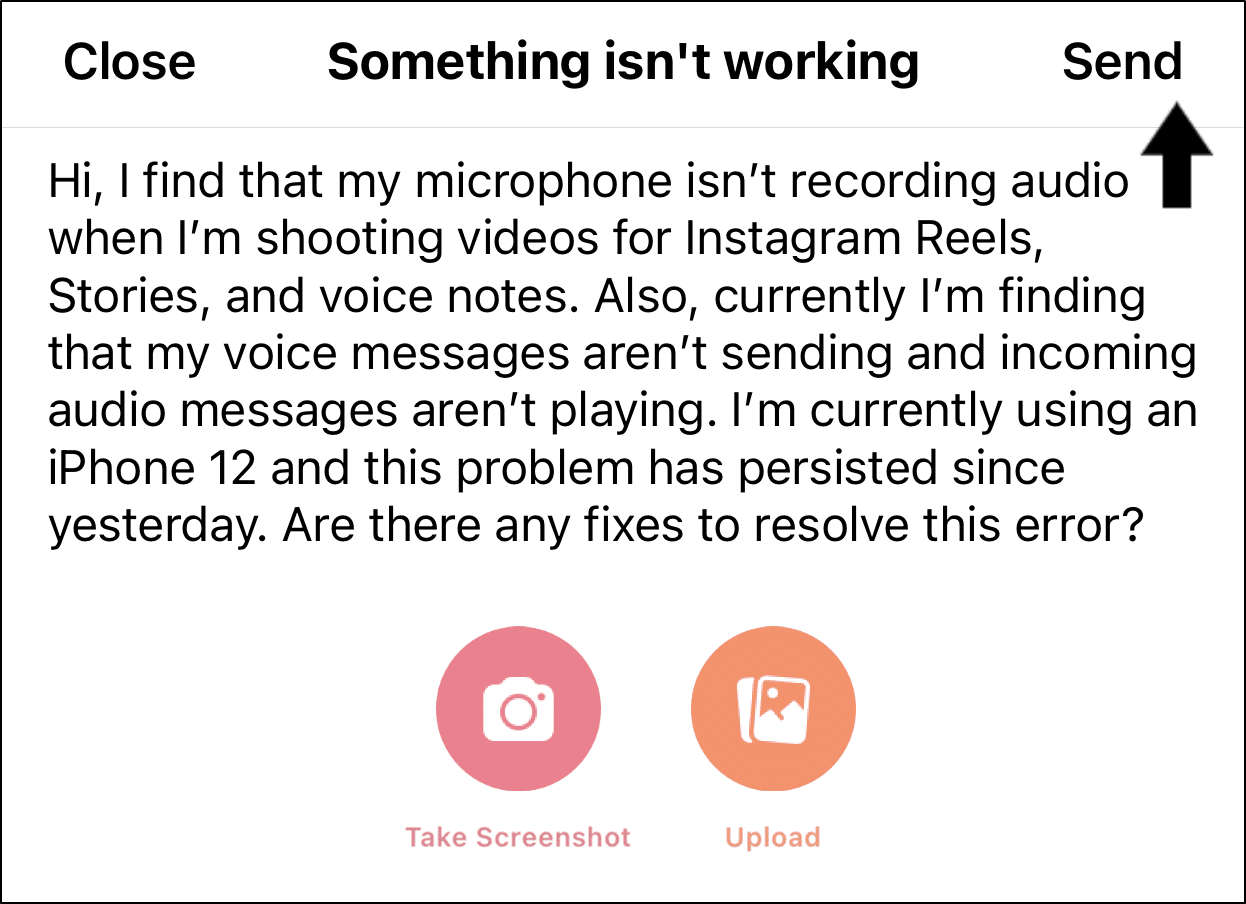 Calling the Support Line
If you are more comfortable with direct communication, you can always directly talk to Instagram through a quick call via their customer support line, 1-650-543-4800.
However, if you're using this method, expect a delay until you get to speak to an actual person.
Getting to Instagram's Help Centre
While useful, this should be your last resort as the majority of solutions in this section are pre-made answers. Nevertheless, they have answers to all sorts of questions you might have regarding the platform. Plus, through this page, you can obtain Instagram's own recommended answers.
Therefore, you can visit the Instagram Help Center by clicking here.
Conclusion
In short, you should never let any voice note-related issue stop you from expressing yourself to your fullest. As fellow social media users 📲, we understand how heavily frustrating 🤬 it must be to not be able to speak your heart out to your friends and loved ones or hear them do the same.
On that note, this MEGA guide shows you 18 fixes to try when your microphone isn't working on Instagram or voice note/message isn't sending, playing, or working.
Make sure to keep testing whether you can send/play voice notes as you follow each step, to see whether your problem is fixed.
If you find that these solutions did not fix your issue yet, your best option is to wait for a direct response from Instagram. In the meantime, you can try raising the issue with their support team (Step 18).
Lastly, let us know in the comments:
Are you encountering issues with your microphone or voice messaging on Instagram?
Do you have another fix for these issues that we can add to the list? You might help a fellow user! 😁
What other problems are you encountering with the Instagram platform?
Feel free to share this post with anyone you know whose Instagram voice note/message isn't sending, playing ot working. 😊