Find that you can't share videos from TikTok to other devices or social media? Here are some fixes for these TikTok sharing issues and a few ways to repost videos to your other social media pages!
Have you discovered a video on TikTok that you enjoyed so much, and wanted to share with your friends? You can share public TikTok videos on social media sites like Facebook, Instagram, and Twitter. Alternatively, you can download them to your phone or tablet and share them wherever you'd like.
If you would like to know all the best ways to save TikTok videos and fix download problems, we recommend checking our guide here.
TikTok is jam-packed with loads of entertaining content and allows people to showcase their talent while also allowing them to explore themselves. Naturally, people want to share content that they enjoy with other people on different social media platforms.
Hence, many individuals have particular questions regarding TikTok sharing, such as how to send or share TikTok videos to WhatsApp or even Facebook. Perhaps you would like to know how to share TikTok videos directly to your Instagram Reels, a close competitor with a huge audience. 🤩
Note: On the TikTok platform, you'll be able to share TikTok videos, profiles, hashtags, and even sounds.
Sometimes, users even find that videos aren't successfully shared to the destination social media account. So, when you check your Instagram feed, Facebook timeline, or wherever you've shared the video, you may find there are no new uploads! 😨
Therefore we've prepared this simple yet comprehensive guide that consists of 6 fixes for when you can't share videos on TikTok. Along with that, we'll show a few simple steps to help you share videos from TikTok to other social platforms with ease.
Enough said, let's get started!
Note: The steps in this guide cater to whichever device you're using the TikTok app, namely iOS and Android devices.
---
Table of Contents
Why Can't You Share Videos From TikTok?
How to Share Videos on TikTok to Other Social Media Platforms?
6 Fixes When You Can't Share TikTok Videos
---
Why Can't You Share Videos From TikTok?
1. The TikTok Account's Privacy is Set to Private
TikTok is a pretty cool place to be, with arguably far less negativity than other social media platforms. But it isn't all sunshine and roses. After all, this is social media and the Internet, we're talking about.
Therefore many TikTok users tend to want to avoid this unnecessary toxicity without switching to a private account. To do so, these TikTok content creators tweak their account settings to offer some protection while still putting themselves out there.
So, when your TikTok account is set to private rather than public, your viewers aren't able to save your videos. Therefore, we recommend changing your account's privacy (Step 5) and checking if that makes any difference to your situation.
2. The Video Creator has Disabled Video Sharing/Saving
Suppose you find that you're unable to share a video of your choice from TikTok to other platforms. In that case, it's very likely that the owner of the video has disabled sharing and saving on their TikTok videos.
This prevents TikTok users from sharing their videos to other social platforms. If you're interested in tweaking your settings as well, all you have to do is switch the option from Everyone to Friends under Who Can Download My Video.
How to Share Videos on TikTok to Other Social Media Platforms?
Method 1: Using the Default Share Options
Here's the simplest method to share TikTok videos, which is by using the app's default sharing function. Hence, you can share videos with just a few simple clicks, without having to download them locally to your device's internal storage.
With that said, here's the first go-to way to share TikTok videos:
First, browse for the video that you wish to save.

Then, in the lower right corner, tap the

Share

icon.
On the following pop-up, under

Share to

, there'll be an array of options of

social platforms

where you can share the selected TikTok video.

So, choose a social media platform where you would like to share the TikTok video

.
If you've tried this approach and still can't share TikTok videos, there's a reason. The creator of the video has most likely disabled video downloads/sharing.
Worry not! We have a couple of methods that might just be the right solution for you.
Method 2: Save or Download Your TikTok Videos Locally, and then Upload
Perhaps you find that you can't share a particular TikTok video or the Share button and options aren't showing or working. In that case, you should opt for a different method to share your TikTok videos (Step 1).
Therefore, through this method, we're first downloading your TikTok video to your device's camera roll or internal storage. Then, we can easily upload and post it to your desired social media page, whether that's Instagram (Reels, Stories, Feed), Facebook, WhatsApp, etc.
That being said, there are a few ways you can download TikTok videos, with and without including the watermark. For more information and specific steps, we recommend checking out our complete guide on TikTok video downloads.
First, we recommend trying the default Save option, available on most TikTok videos.
Secondly, if the save button isn't showing or video downloads were disabled, you'll have to try a third-party TikTok video downloader. We recommend using the Snaptik.app website or Kapwing (requires sign in) for downloading TikTok videos without watermarks.
Thirdly, it's worth mentioning you can also save TikTok videos locally, by screen recording. However, understandably, this step may not be ideal as the resulting video will possess watermarks.
6 Fixes When You Can't Share TikTok Videos
1. Try Sharing TikTok Videos Using a Different Method
As listed above, there are 2 ways for you to share TikTok videos to your other social media platforms. So, basically, if you can't share TikTok videos with the first method, one fix is to try using a different method of TikTok sharing instead.
At least one of them is bound to work!
So, we recommend heading back up and trying the other sharing methods available to you. We first recommend trying Method 1, to see if the default share options are available and work successfully. If that doesn't work you can try downloading the TikTok videos and then uploading them to your desired social media page.
By saving videos locally (Method 2), you'll have a secure offline backup of your video, free from getting taken down by TikTok. Besides that, you can even save your videos without including their watermark. So, you're free to repost them on your Instagram Reels or any other social media page!
2. Check the TikTok Server Status
Moving on, a server-side issue may leave you unable to share videos posted on TikTok as well. Hence, we recommend checking to see whether other TikTok users are experiencing similar problems with videos on Tiktok.
For this, we suggest visiting Downdetector's page for TikTok.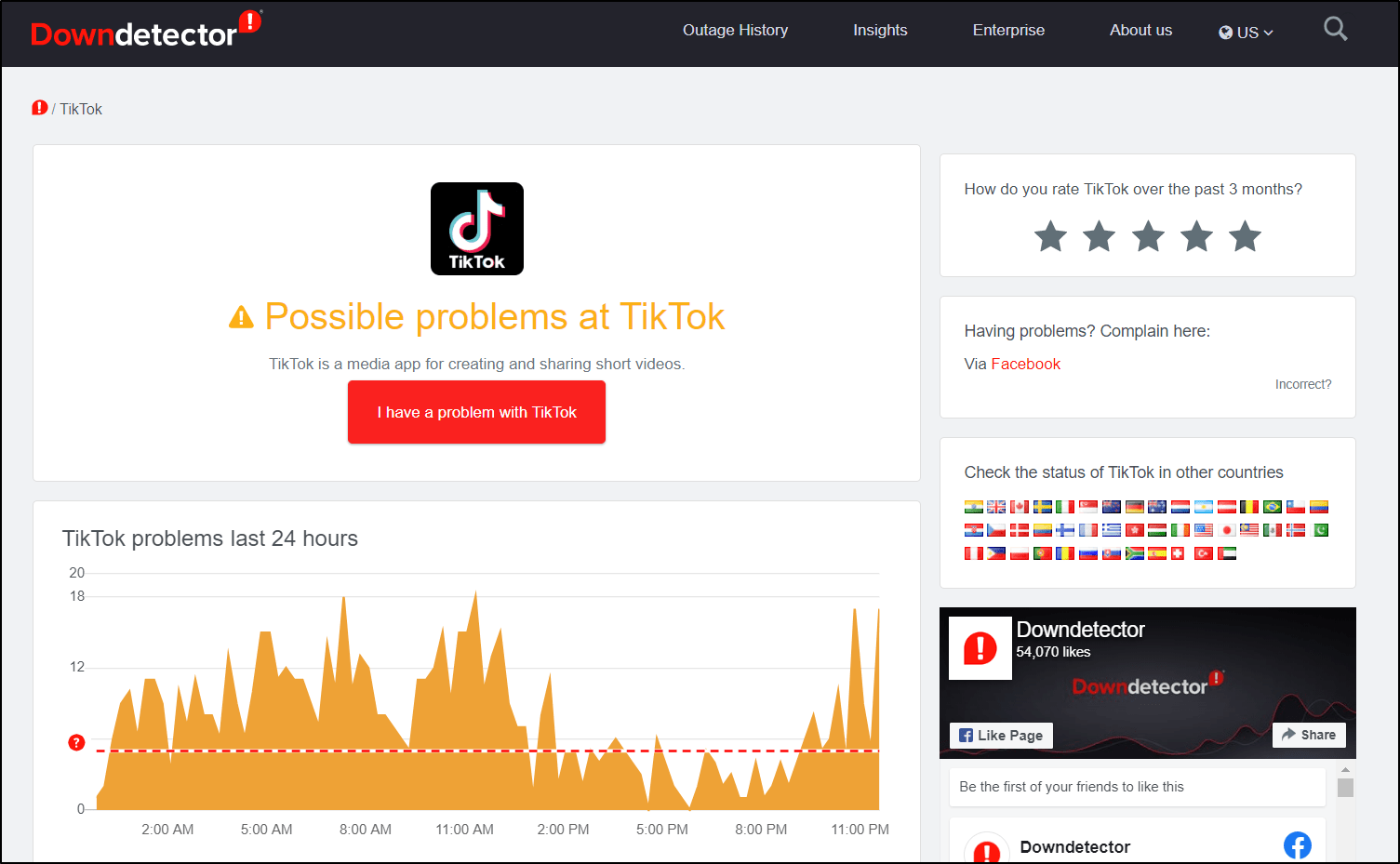 To see the affected regions and app features, look at the comments section and the live map. So, if you notice a sudden increase in problems reported in your area, it's possible that TikTok is to blame. So, what can you do then to share TikTok videos with your friends and family?
For starters, you have the option of waiting it out. TikTok, being the social media giant that it is, resolves platform difficulties typically within a few hours to a day at most. So, for the time being, take a step back and try again in a few hours.
If you need to share a video on TikTok urgently, you might also consider using a VPN. See which regions are less affected on the live map and connect to that location using your VPN.
3. Update the TikTok App
Throughout its lifetime, TikTok has released several updates to refine and improve many minor and major glitches that may arise. Therefore, it is very possible that the stem of the problem is rooted in an outdated TikTok app version.
So, we strongly recommend that you use the most recent version of the TikTok app. Hence, this guarantees you have the most recent bug patches, which may be the answer to your issues regarding the inability to share TikTok videos.
On that note, the steps to update TikTok are similar on both Android and iOS devices:
First, head over to the

Google Play Store

(Android) or

App Store

(iOS).

From there, search for the

TikTok

app.

Then, find the app from the search results and select the

TikTok

app page.

Finally, if an update is available, tap on the

Update button.

You can also save time by using the following links, which will take you to the Google Play Store and the App Store, respectively.
4. Test Video Sharing on a Different TikTok Account
It's possible that there's a problem with your specific TikTok account that prevents you from sharing videos. As a result, we strongly advise you to try sharing TikTok videos using a new/alternate account.
This method might assist you in identifying and resolving any issues with the original account. Thereafter, if you find any troubles with a specific account, you can contact TikTok Support (Step 6) to get their take and resolve any backend errors.
That being said, follow these simple steps to switch TikTok accounts:
First, select

Me

from the bottom bar, and tap the

menu

icon at the upper-right to access the

Settings

.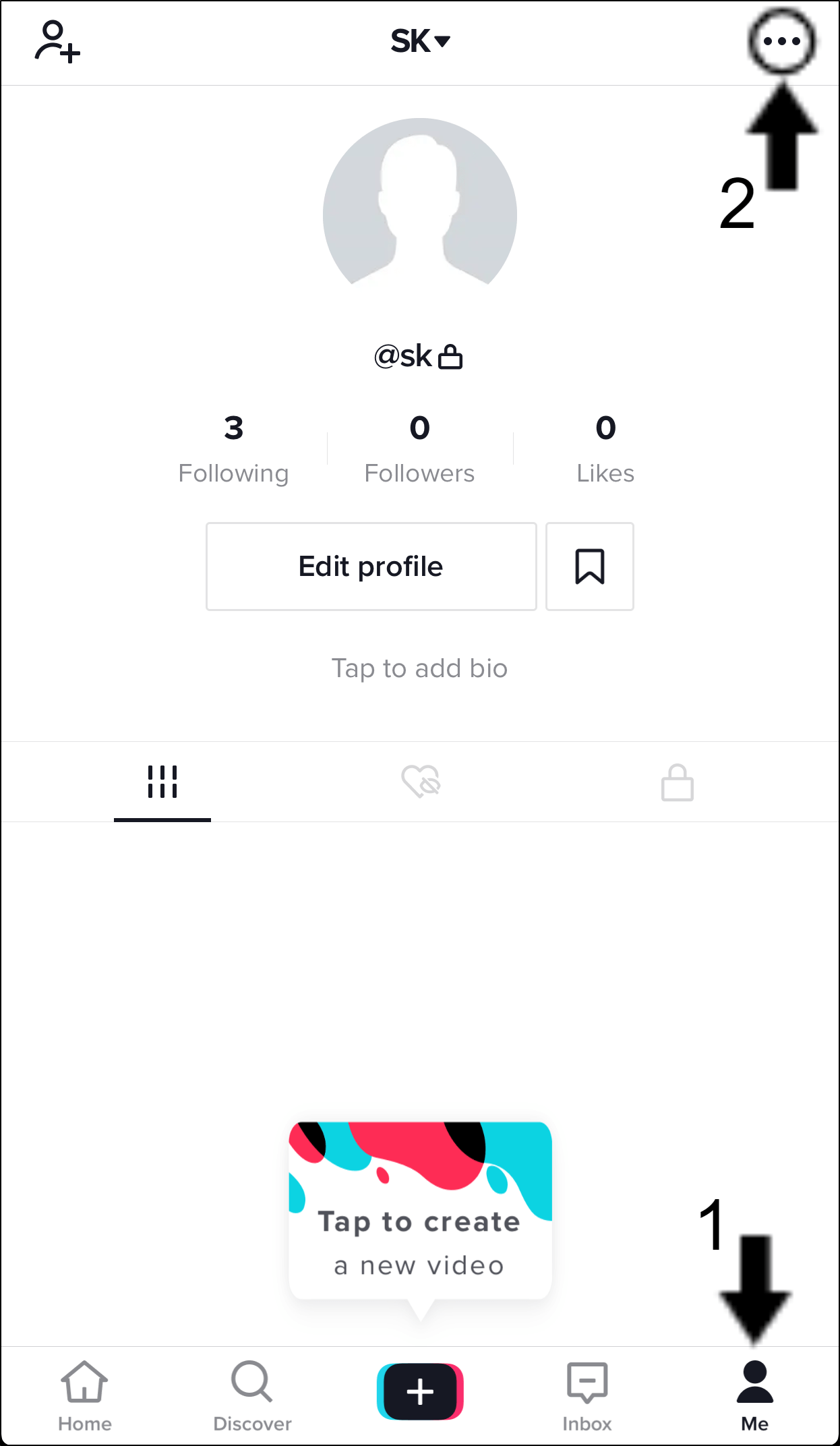 After that, scroll down and select

Log out

. Alternatively, to switch accounts without logging out, you can select

Add account

or

Switch account

instead.

At the following pop-up, select

Confirm

.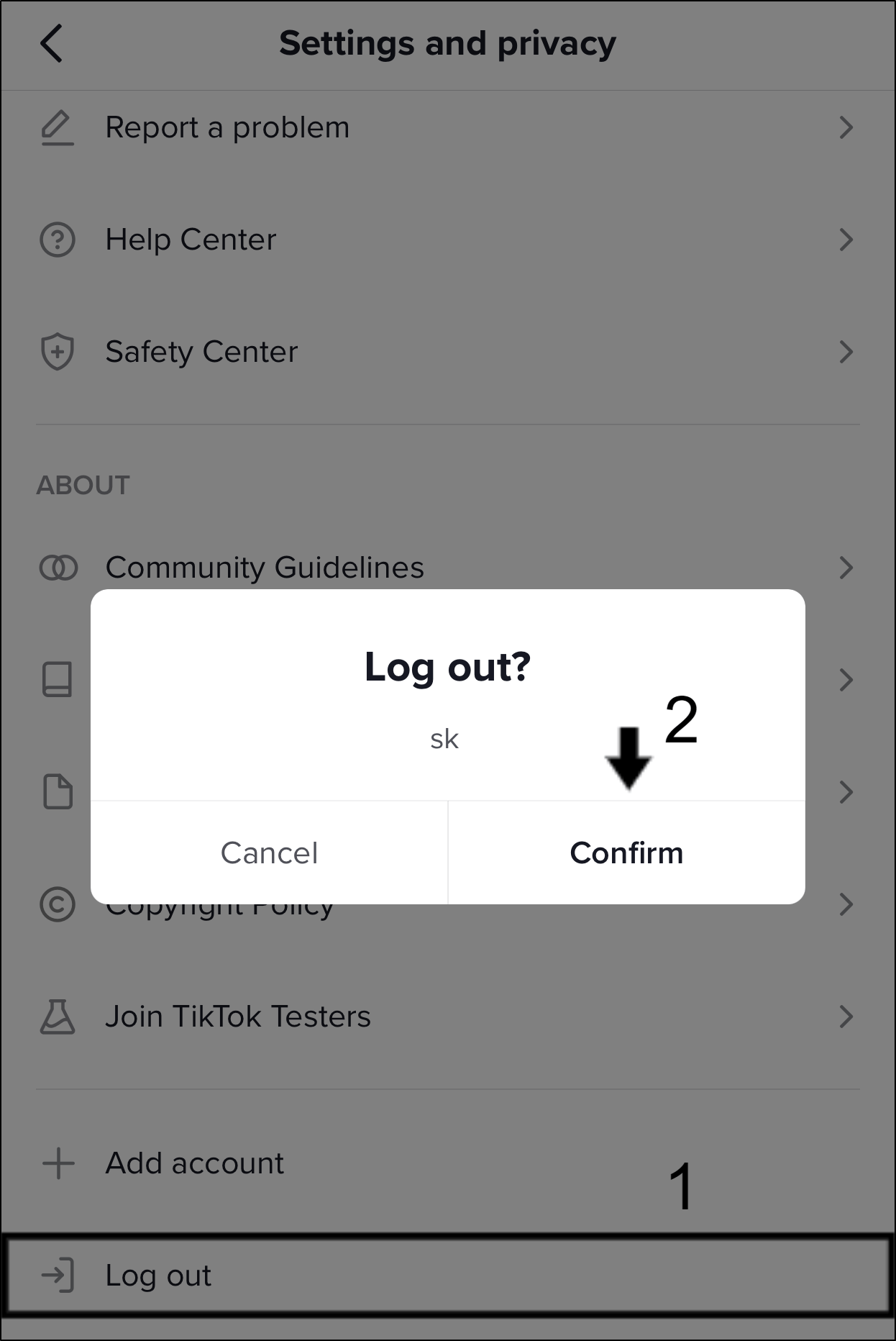 Once you have done so, you will be prompted to either sign up or log in to an existing TikTok account. To switch to a different account, simply

log in

using that account's login credentials. However, if you do not have an additional TikTok account, choose one of the

Sign Up

options.
Here, fill in the required information needed to sign up for a TikTok account. It's important that you register with a

different email

compared to your first TikTok account.
After that, go to your video of interest, hit the Share icon, and pick Share Video to see whether you can share TikTok videos again.
If the patch worked effectively, you should be able to share your chosen video to any platform (Whatsapp, Instagram, SMS, etc). However, if not, we've still got more tricks under our sleeves that could potentially help you solve your problem!
5. Change Account's Privacy to Public
We recommend performing this step when your followers or viewers report that they can't share or save your videos. Besides that, without changing your TikTok account to public, your viewers won't be able to save your videos. So, to them, the save button on your videos will not be shown when they select the Share button.
On that note, to change your TikTok account's privacy to Public:
Firstly, tap on Me which is located at the bottom-right corner of the screen.
Then, click the menu button, … , located on the top right corner.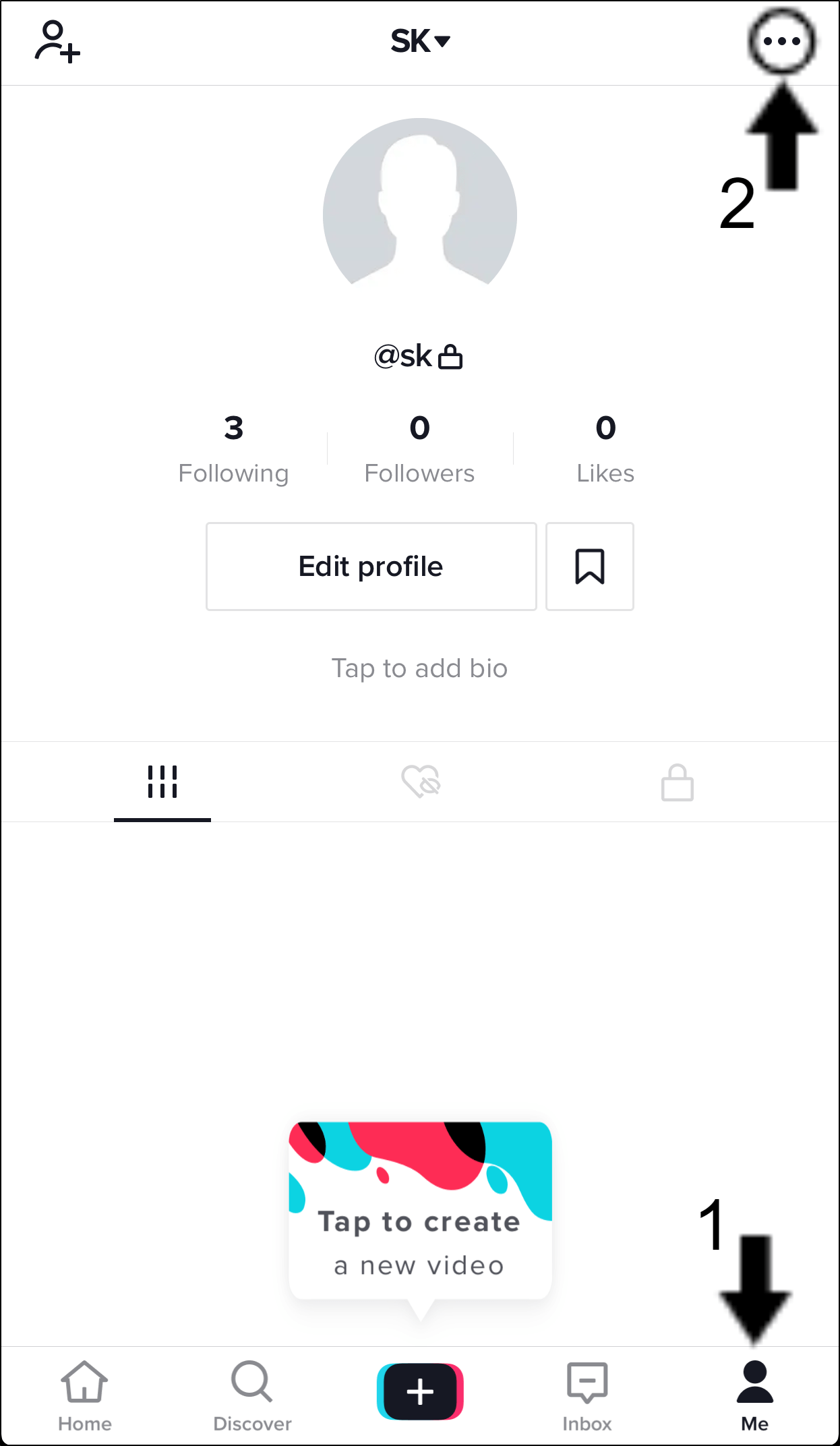 After that, select Privacy.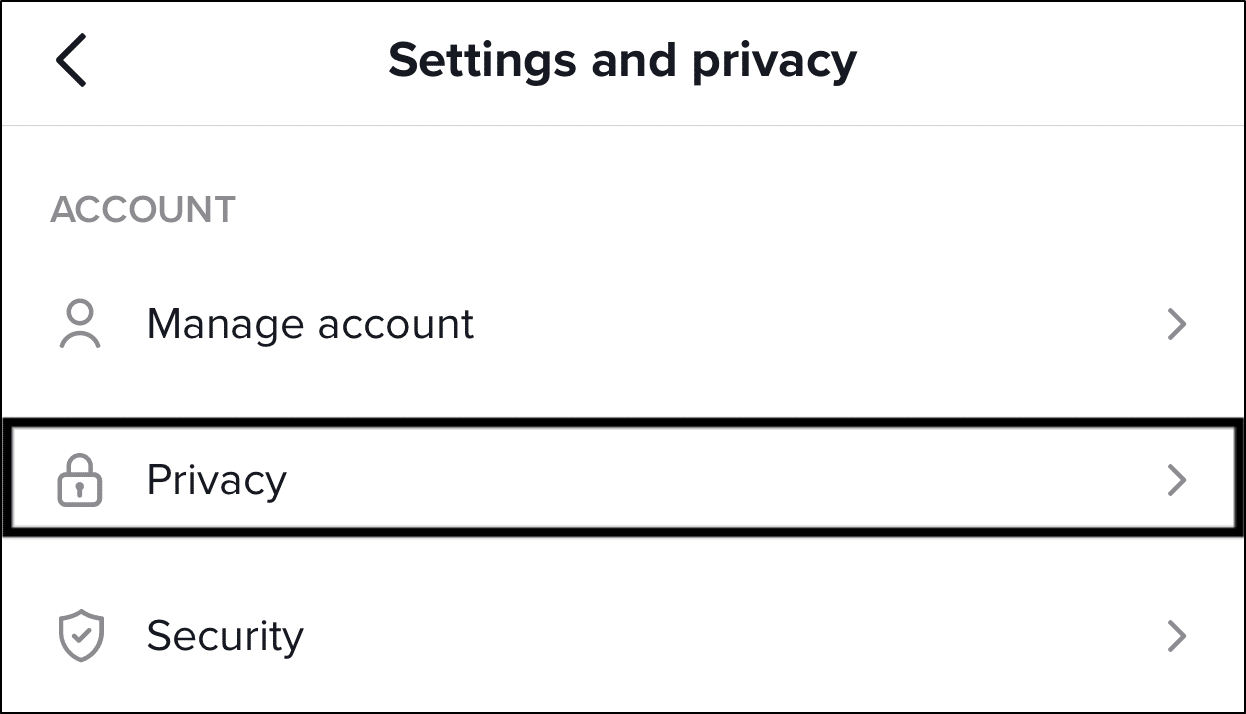 Next, turn off the switch next to Private account to turn it off.
Finally, tap Confirm at the following confirmation message.
Once you've changed the privacy settings, be sure to check if your viewers are able to share and save your TikTok videos again!
6. Report the Problem to TikTok Support
We recommend contacting TikTok Support if you're still having trouble sharing videos from TikTok after trying all of the fixes. As a response, they'll be able to provide you with a more personalised solution to your situation.
Aside from that, many other people may be having similar problems. As a result, the greater the number of individuals who report it, the sooner TikTok will notice it and begin working on a fix.
To report this issue to TikTok Support, follow the steps below:
To begin, select Me from the bottom bar of the TikTok app.
Then, in the upper-right corner, tap the … symbol to enter the Settings.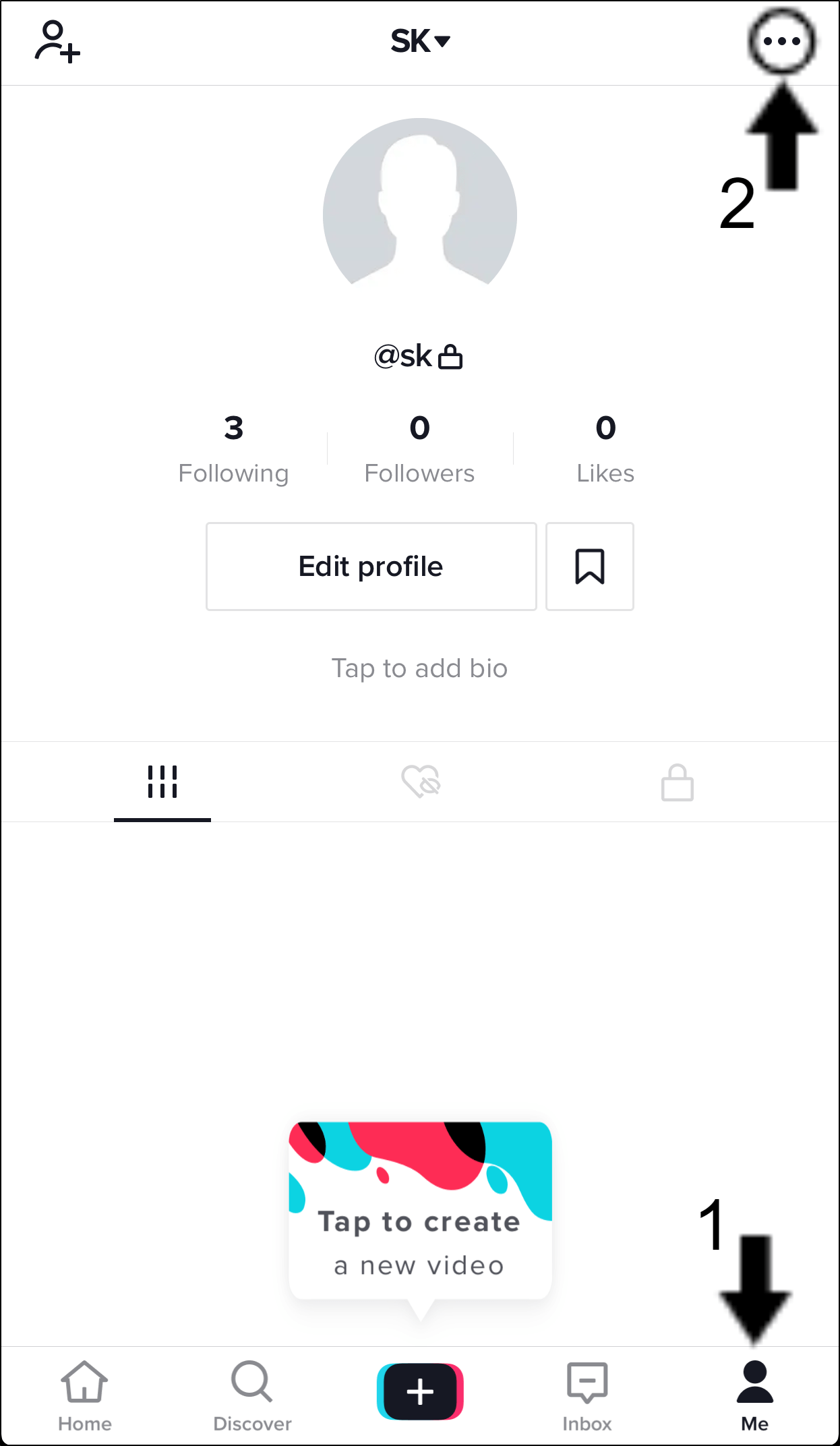 After that, under Support, tap Report a problem.
Next, under

Select a Topic

, choose

Feed/Search/Share

and

select

Share.
On the next page, select an option that's closely related to the issue you're facing, which in this case is

I can't share videos.
To report your error, under

Is your problem resolved

,

tap

No

and proceed to select

Need more help

.

Finally, briefly describe your TikTok problem, and then tap

Report

.
Now that the report has been sent, the only thing left to do is wait for TikTok to respond. Hence, check your Inbox from time to time.
Note: Due to the large number of TikTokers they serve, TikTok Support may take some time to reply to your issue.
Conclusion
To sum up, this is our entire guide on how to share videos from TikTok to other social platforms, as well as 6 fixes when you can't share TikTok videos. We hope that by following these steps, you'll be able to resolve this issue once and for all and continue sharing TikTok videos of your choice.
Additionally, we urge that you test the Share function on TikTok following each fix. That way, if you encounter a similar issue later on, you'll know just the right fix for the sharing problem.
On the other hand, feel free to check out our other article on saving TikTok videos and fixing download problems by clicking here.
Finally, let us know in the comments below:
Are you facing similar problems when you try to share TikTok videos?

Did any of the above fixes help you solve the problem?

Are there any fixes that you think we should add to the list? It might be helpful for a fellow TikTok user. 🙂
Do share this post with your friends, who may be facing issues sharing TikTok videos. It might just make their day! 😊