Are you wondering why can't I favorite videos on TikTok? Take it easy; we are here to provide you with 8 solutions to fix adding videos to your favorite on TikTok. 😀
TikTok is a well-known social media forum used for creating, discovering, and sharing videos and clips. In the beginning, TikTok was mostly used by young people, but nowadays, every age group is using it for fun and as a good time-pass activity. They use this app to express themselves by dancing, singing, lip-syncing, and comedy. Further, allows its user to create and share videos with everyone around the globe. Apart from this, most companies use it for branding purposes. TikTokers promote the brand's products and services as it has 1.5 billion active users.
It has the option to add videos to your favorite, but some people complain that they can't favorite videos on TikTok. As we discussed earlier, it has a variety of features. One of its features is to add to favorites. Users are allowed to add videos to the favorites list to easily navigate through and see their favorite videos.
Let us clear up the confusion; liking a video is different than adding a video to a favorite.
When a TikTok user adds a video as their favorite, it will be saved with them forever, and it can be easily viewed on their favorite menu.
You may already know that TikTok can be accessed using various devices; Android, iOS, Mac, and Windows. But most people prefer to use it on their phones because it is easy to carry anywhere, and they can easily use the app anytime.
In this article, we'll discuss why I can't I favorite videos on TikTok and how to fix the why can't I favorite videos on TikTok. Furthermore, we'll provide you with 8 fixes to solve the problem, so you can easily keep TikToking. 😄
For information on troubleshooting and fixing liked videos on TikTok disappearing or not showing or working, check out our other guide specifically catered to solving this problem here.
Why Can't I Favourite or Like Videos on TikTok?
Most people say they can't add videos to their favorites, or the add to favorites option is not visible on TikTok. This could happen due to a couple of reasons:
One of the main reasons includes cache storage on the TikTok app that stops TikTok from functioning normally.
It could sometimes occur due to slow internet, or you might be using mobile data or a VPN service.
Another reason why TikTok adds a favorite option not working on your device can be that you might be using an outdated app version.
8 Fixes for When You Can't Add Videos to Favourites on TikTok
The following are the fixes for when you can't like or add videos to your favorites list on TikTok:
1. Update the TikTok App
Usually, an outdated version of your TikTok can be the reason behind the glitches and bugs you might be facing on your TikTok app. So, if you are facing issues while adding TikTok videos to your favorites or you are unable to see the favorite option on your app, then you should update the app to its latest version.
To update the TikTok app just visit your play store or apple store if you are an iOS user and search for TikTok, check for updates and follow the instructions given there accordingly.
To begin, go to the Google Play Store (Android) or the App Store (iOS).
Next, search for the TikTok app from there.
Then, from the search results, find the app and go to the TikTok app page.
Finally, if an update is available, tap on the Update button.

2. Clear Junk Data and Cache Storage on Your TikTok App
You might know before that cache data and junk storage could be the issue behind your slow TikTok app. So, due to junk or cache storage, some options might take time to load or may not be functioning properly or as expected.
That being said, the following are the steps required to clean cache storage and junk on your TikTok app:
Method 1: Through the TikTok App Settings
For iOS
First, you have to log out of your TikTok account if you are already logged in.
Visit your main profile, and tap the horizontal line on the top right.
After that, go to Settings and privacy.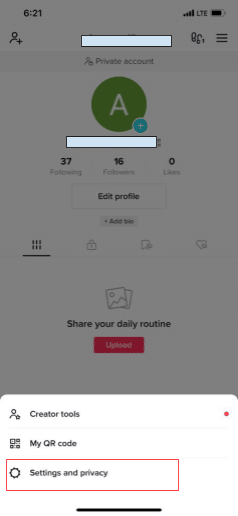 Look for Cache & Cellular data and tap on Clear cache storage on your TikTok app.
For Android
Visit your main profile, and tap on the dots on the top-right.
Under Settings and privacy, look for CACHE & CELLULAR DATA and tap on Free up space.
Method 2: Through the Device's System Settings (For Android)
If you're using an Android device, you can delete even more app cache and data within the system settings. To navigate to this option:
First, open the Settings app, and select Apps & notification.
Then, select TikTok from the list of apps.

After that, choose Storage & cache.
Next, start by tapping Clear Cache, and then you can also select Clear Data.
3. Disable or Reconnect Your VPN Connection
You may be interested in knowing that VPN apps allow users to access some specific features, and by using this, we can mask our location. So, using such an app could be the reason behind this problem, and you may not be able to add videos to your favorites on Tiktok.
Therefore, simply reconnecting your VPN may configure it correctly again. For this, whether you're using a premium service or have manually configured it, try disconnecting and enabling the VPN connection again.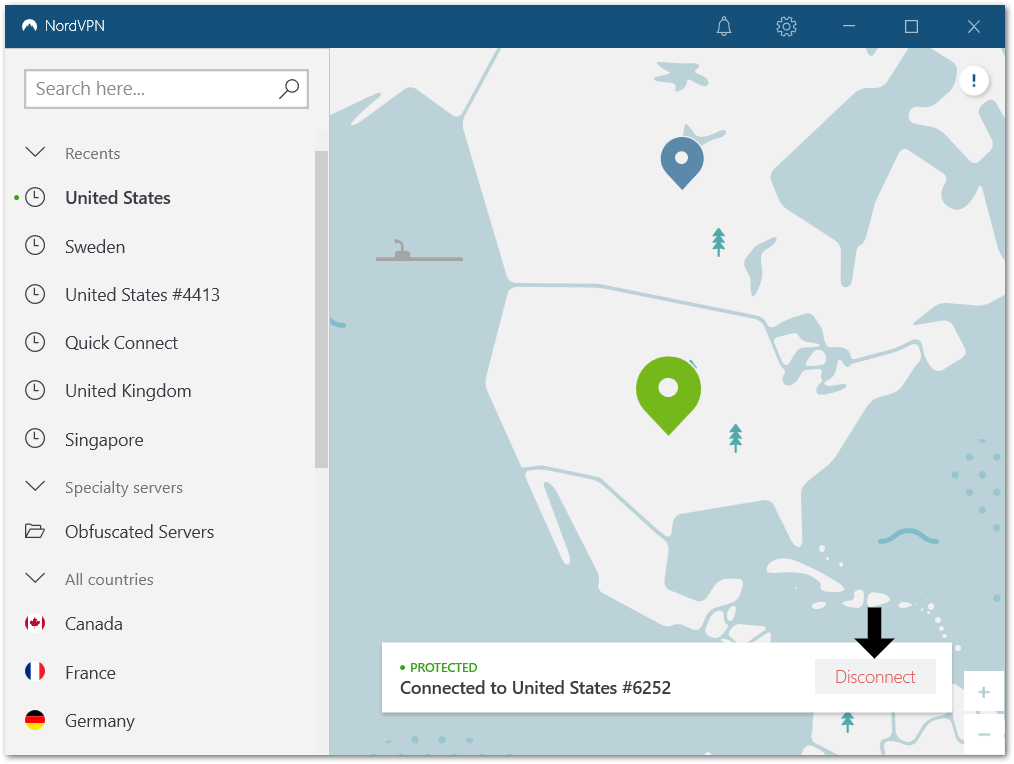 Besides that, you can also try connecting to a different server or even one that's in a different region.
Want to try a Top-Notch VPN for TikTok and Other Stuff? Try NordVPN!
We personally use NordVPN almost daily to surf through social media and the web securely and to even watch a wider range of shows on Netflix and other streaming services. It's safe to say, we found it works error-free when browsing scrolling through TikTok.
Plus, it's surely one of the more affordable VPN options out there.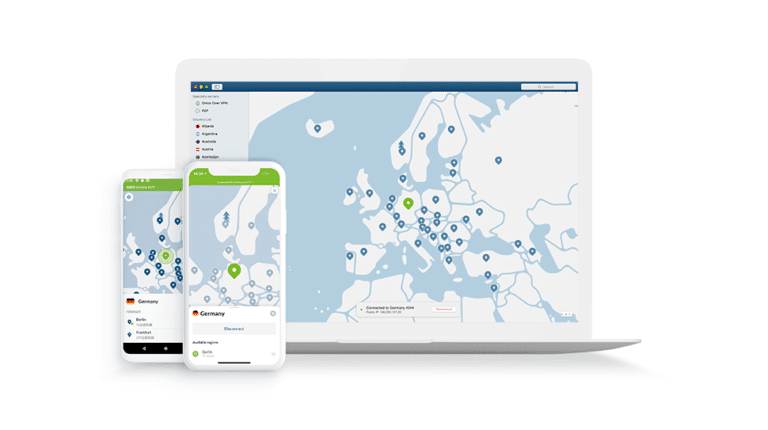 ---
Get NordVPN with up to 68% OFF today!
---
4. Use TikTok on a Web Browser
Tiktok.com is a TikTok web app, and it has all the same features the mobile TikTok app has to offer. If you are unable to add a video to your favorites, you can use the web app of it.
Using TikTok on browsers can also help you in getting rid of this issue. Sometimes mobile apps are not working the way we want due to several reasons i.e. slow internet, insufficient phone storage, etc. So instead, using it on browsers might fix this problem.
5. Uninstall or Reinstall Your TikTok App
When you are struggling with adding videos to favorites on your TikTok app, reinstalling the app on your device can help you resolve this problem. After reinstalling the app on your phone, take a fresh start, and you may not encounter this problem again. This fix can be helpful because many issues TikTok users found could be easily resolved through a quick reinstall.
Uninstalling and reinstalling the TikTok app can be helpful because when you delete the app, all the associated files may be corrupted and damaged in your phone and will be replaced with new ones. Deleting the app won't delete your account information, so don't worry and try this fix on your device.
Having said that, the steps to reinstall TikTok is generally similar no matter which mobile device you're using:
First, uninstall the TikTok app, whether by long-pressing for the selection menu or through the Settings.
Then, select Uninstall or Remove app.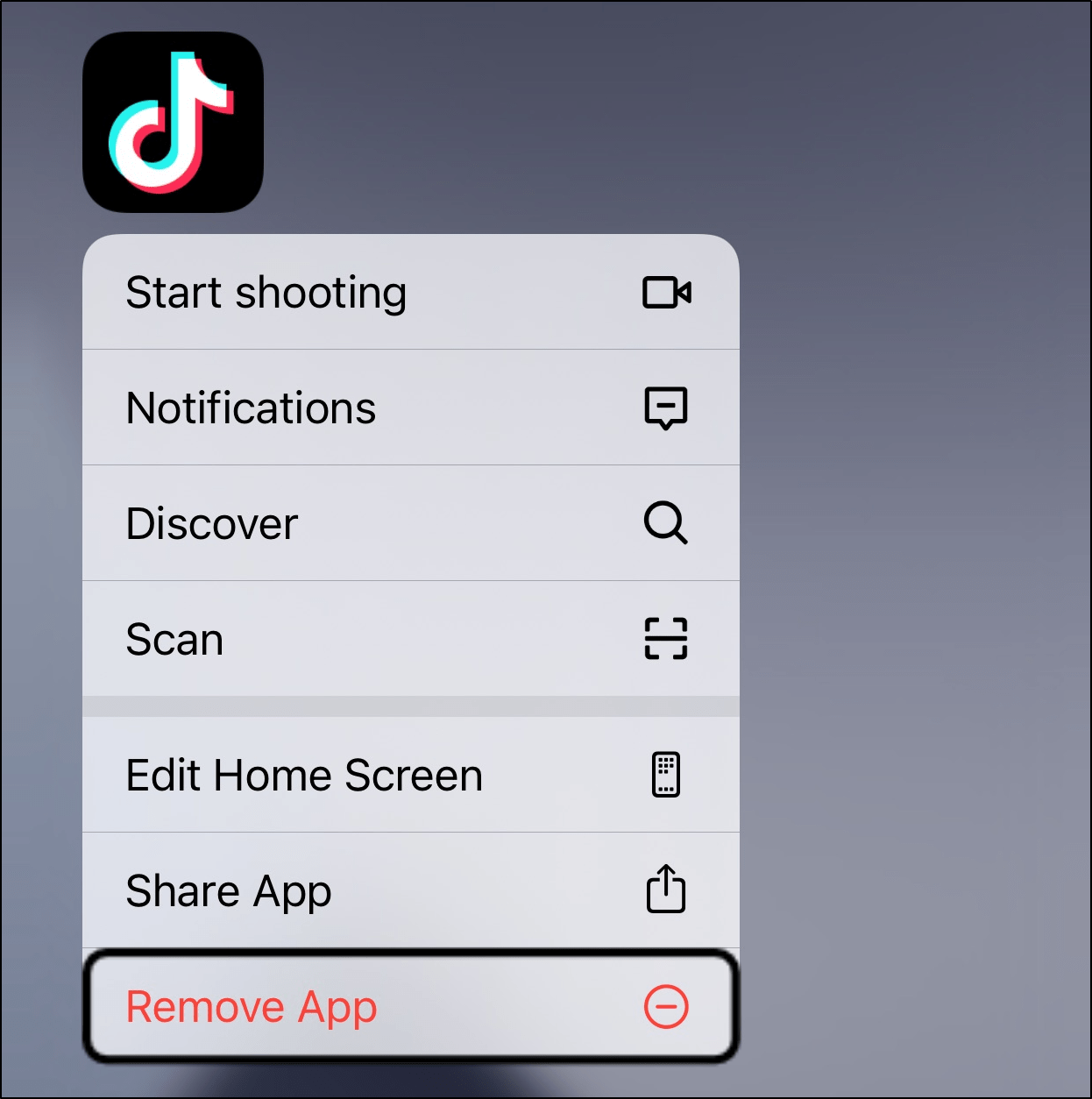 Finally, you can choose to restart your device or straight go to your App Store or Play Store to install the TikTok app.
Once the installation is complete, open the TikTok app and try to log in to your account to test the liking or "Add to favorites" feature. Fortunately, we have one more approach that might be the one for you!
6. Switch the Internet Connection of Your Phone
A poor internet connection can be the reason behind you not being able to add videos to favorites on your TikTok. So, if you are facing this issue, please check your internet connection.
 If your internet connection is unstable, try connecting your device to another stable network. If you are connected to wifi, switch to mobile data, and if you are connected to mobile data, switch to some stable wifi connection. The following steps are required to check your internet connection.
First, go to the Settings of your device.
Then, search for Network & internet options.
By doing this, you can check your internet connection and switch to a better one.
7. Downgrade Your TikTok App
If you are having issues using the latest version of TikTok, downgrade the TikTok app on your device because the latest versions might have some bugs, which may be the reason you are unable to add videos to favorites on your TikTok app.
Further, if your "Add to favorites" button was working fine before, and you have updated the app, and the button just disappeared, then downgrading the app is the best option.
To downgrade the app on your Android phone do follow the below steps:
To downgrade the app, you have to uninstall the Tiktok app from your phone.
After this, visit APKPure and search TikTok App on it.
Here, find the older version of the app.
Once you find the older version, download the app simply.
Log in to your account and look for the add to favorites button and see if it exists there.
8. Contact TikTok Support Community
If you have tried every fix, but nothing works for you, and you feel exhausted now, we have another solution for you! Try to contact the TikTok support community; they will surely suggest you more fixes and help you in resolving the issue. There are various ways to contact the TikTok support community.
You can contact them using the app or their official website. When you visit their website, you will find detailed instructions about reporting the issue to TikTok. Further, you will find details about contacting TikTok's support community as well. So choosing TikTok support might help you in resolving this problem.
Conclusion
To summarize the article, we have briefly explained TikTok and its add-to favorites feature. Further, we have explained various ways to fix why can't favorite user videos TikTok App. Hence, we have provided 8 solutions when you can't add videos to your favorites on TikTok.
You can fix the TikTok add to favorites issue by updating the TikTok app to its latest version, clearing the junk and data cache storage, disabling VPN on your phone, using the web version of TikTok, uninstalling and reinstalling your TikTok app, changing your poor internet connection to a stable one, downgrading your TikTok version to an older version, contacting the support community or reporting your issue to the TikTok support team.
Finally, let us know in the comments below:
Which feature of TikTok do you like the most?
Have another fix for this TikTok "Add to favorites" issue that was helpful for you?
Share your experience using the TikTok app.
I hope you found this guide helpful 💡 do share it with your friends and mates, and let us know in the comment section below 👇 which solution you find more helpful.
Frequently Asked Questions For When You Can't Favorite or Like Videos on TikTok
How Can I Update My TikTok App?
For updating your TikTok app, visit the play store on your phone and see if there are available pending updates there (Fix 1). If any update exists, the Update button will be visible, and you can update your TikTok app to its latest version.
How Can Clear Junk And Cache Storage Help TikTok Users?
If your phone storage is insufficient or the TikTok app has some technical issue or is working slowly, clearing the junk and cache files (Fix 2) of the app can help you in resolving this issue.
Why Do People Use Add to Favorite Features on Tiktok?
Adding videos to your favorite helps the user in saving videos. Once their video is saved, they can further explore the app and can access the video whenever they want.