Do you find that your AdBlock not working on Twitch is a constant issue?
Twitch is perhaps one of the biggest streaming platforms you can find online as it is home to a variety of streamers of varying content that can cater to almost everyone who visits the site. It can rarely be argued that you can't find anything or anyone that won't cater to your interests in Twitch which is why the platform has gained fast traction since its introduction.
Watching a streamer on Twitch is easy, and interaction between them through chat and several other features also not particularly difficult. An account isn't necessary to start watching content on Twitch, but it makes it more convenient to keep track of your favorite streamer.
While watching content and interacting with other streamers on Twitch isn't tricky, Twitch can often play ads during a stream which can be very frustrating as the ads playing at the worst times can interrupt your personal experience of the stream and let you miss out on specific times.
Besides this interruption, some can find the general premise of ads annoying, and having them interrupt a stream adds to the frustration.
---
Types of AdBlock Not Working on Twitch Problems
Ads on Twitch, such as their timing, length, and frequency, are usually based on the streamer you are viewing, as they have some degree of control over them. Skipping all the technical details of how ads work on Twitch, popular internet extensions that prevent ads from popping up, known as AdBlockers, can allow you to avoid getting ads on the Twitch platform.
Despite this, several users who have AdBlockers such as AdBlock installed in their internet browsers have been reporting a problem with it not working properly with Twitch.
This problem is very straightforward as you can still find yourself greeted with ads while on the website and during a stream on Twitch despite having the Adblocker running in the background.
---
Several factors go into why this problem happens with your AdBlocker extension not working correctly in Twitch, which this guide will tackle. This guide we have prepared here explores the 5 reasons why your Adblocker might not be working in Twitch as well as 9 fixes that you can personally try to sort out this problem.
Twitch is widely available on a variety of platforms ranging from apps in mobile phones and their namesake website, Twitch.tv, which can be accessed by any platform with compatible internet browsers to open it.
The content found in this guide will be mainly focus on the website version of Twitch that can be accessed via desktop setups, as AdBlocks are widely available on this platform, compared to the in-app version of Twitch found in Android and iOS devices.
With all this technical jargon and words out of the way, let's get started with the guide!
5 Reasons Why AdBlock is Not Working on Twitch
1. Twitch Has Updated its Anti-AdBlocking Measures
One of the most common reasons why you might find your adblocker to stop working in Twitch suddenly can be a result of Twitch's constant updates that aim towards preventing them from working. Understandably, ads are an important part of Twitch for several reasons so the service and platforms are always updated to combat any workarounds that would bypass any form of ads getting shown.
With this in mind, there are several things that you can try out to fix any problem you might have with your Adblocker as a result of Twitch updating its service. You can first update your Adblocker (Step 1) as they might've released an update that fixes the problem or try out a completely different Adblocker (Step 2) that already found a workaround with Twitch's latest updates.
Another thing that several users have found to workaround this situation is by using an Alternative Player for Twitch (Step 3) to watch their favorite streamer while still having the benefits of having ads blocked.
2. Conflicting Browser Extensions
Another common reason why you might be having problems with your Adblocker extension can be a simple conflict between other extensions in your internet browser. This problem isn't only limited to having a variety of adblockers running at once. Still, it can also be other extensions that might get in the way of your adblocker working properly.
The easiest fix and solution to this problem is usually to uninstall or disable any extensions you might have running besides your Adblocker (Step 4) while you are on Twitch so you don't have to worry about any issues caused by having several extensions running at once.
3. Settings and Configurations in your Adblocker or Internet Browser
A more technical reason as to why you might be having problems with your Adblocker working properly in Twitch might be a result with the settings and configurations you have enabled in your adblocker.
Most adblockers have most kinds of ads blocked from showing up in your internet browser but certain settings and preferences can still show ads which includes the types you see on Twitch. Additionally, the settings in your Internet Browser can cause problems with your adblocker making certain ads go through.
If you suspect that this might be the reason your adblocker isn't working properly because of the settings, consider changing your Adblocker settings (Step 5) as shown in this guide or apply filters from Twitch in your Adblocker (Step 6), likewise you can also modify your configuration in your Internet Browser (Step 7) to fix the problem.
4. Your Network Connection
A reason and workaround for getting your Adblock to work on Twitch can be the internet network connection you have and the region you are connected to in Twitch. This is because in certain countries the ad policies that affect Twitch are often different compared to others which can make it possible for adblockers to work if you are connected to a network of the same country.
With this in mind, your network connection can serve as a reason why your adblocker might suddenly not be working. Still, it can also serve as the solution to the problem as you can use a VPN network (Step 8) and connect to one of the regions with a more lenient ad policy.
5. The Internet Browser You Are Using
The last reason you might be having problems with getting your internet browser to work properly can be directly caused by the internet browser you are using. Similar to the earlier reason, the kind of internet browser you are using can have certain impacts on your adblocker that might get in the way of it working properly.
Trying out a completely different internet browser with your preferred adblocker (Step 9) is a way to fix any problems you might have with getting it to work. This is because certain Twitch features and updates might not yet be available in certain browsers or known bugs and glitches with your current internet browser can cause problems with extensions working properly.
9 Fixes for When Your AdBlock is not Working on Twitch
1. Update Your AdBlocker in Your Internet Browser
As we mentioned earlier in this guide, Twitch is constantly updating its service to combat extensions that can block ads from appearing during a stream. While ads popping up in a stream is almost down to your streamer's discretion, it can be very untimely when it happens sometimes.
Constantly having your AdBlocker updated to the latest version whenever possible is one of the best ways to combat this issue with getting it to work with Twitch as several workarounds are constantly getting implemented and added to allow you to avoid ads on the website.
Here's a quick guide below on how you can quickly update your AdBlocker in your internet browser:
Open your Internet Browser Settings ⚙️which can be done through your menu.
From your Internet Browser's Settings, find and click on the "Extensions" tab.
After opening the Extensions tab in your Internet Browser, click and enable "Developer Mode" from your extensions.
After enabling Developer Mode, click on "Update" in the new menu that appears to update all your extensions, including your AdBlocker.
Following the steps above will allow you to quickly update all your installed extensions for your internet browser. Any new updates will be immediately downloaded and installed in your browser and will often cause you to restart your internet browser to properly apply them.
Besides the steps above you can also try alternative options to update your adblocker such as visiting their official website or extension page for your browser. The extension page will usually contain an option to update your browser otherwise it will ask you to remove it if you are already at the latest version.
2. Try a Different AdBlocker Instead of Your Usual One
As we mentioned earlier, Twitch is constantly on the lookout for any adblockers that have found ways to workaround its current measures to counter them. Because of this, it is not uncommon for popular adblockers such as AdBlock to quickly become ineffective once they are revealed to be able to block ads from appearing in Twitch until another work around is found.
With this, you can try using different adblockers when browsing Twitch if you are using the more popular ones. Certain adblockers might've already found workarounds with Twitch's anti-adblocker measures and installing then using them for the time being is a quick and easy fix to the problem.
You can visit official websites of popular adblockers or your browser's dedicated webstore such as the Chrome Web Store to browser for adblock extensions.
3. Use an Alternative Player for Twitch
One potential solution you can find for getting your adblocker to work is through the use of an Alternate Player on Twitch . An alternate player is exactly as it sounds: it uses a completely different player from the one usually found in Twitch and even has a built-in adblocker to hide any ads that might interrupt your stream.
To use this you only need to have a compatible browser for the extension and then download Alternate Player for Twtich.tv. The link here will contain all the links for the compatible internet browsers you can use your the Alternate Player for Twitch with
After downloading the extension, you can simply just open any active streamer you are watching to have it applied without missing out on any relevant features such as the chat and interaction with the streamer. You might need to refresh your internet browser as a result of installing the extension, moreso if you are already watching an ongoing stream to apply it to the current stream you are watching.
4. Disable Any Other AdBlocker in Your Internet Browser
Having multiple extensions in your internet browser running at once is often grounds for more problems rather than solutions. Many extensions that can be added to your internet browser are usually made by different people and compatibility between them is usually not in mind when they are being made.
This issue with proper compatibility extends to your AdBlocker and other extensions running in your browser as you can have problems regarding it when you have several of them running. This isn't only limited to things such as having multiple adblockers as extensions but also with other extensions that provide some sort of utility.
Here's what you can do to disable and avoid any problems with getting your adblocker and other extensions to work properly when using your internet browser and certain websites such as Twitch:
For Google Chrome
Open your Internet Browser Settings ⚙️which can be done through your menu.
From your Internet Browser's Settings, find and click on the "Extensions" tab.
In the Extensions portion of your Settings, you can click on the slider for each extension to disable/enable them.
Alternatively, you can click on "Remove" to delete the extension if you still have problems with them working properly together.
For Safari (macOS)
To start, click Safari in the Apple Menu and then select Preferences from the dropdown menu.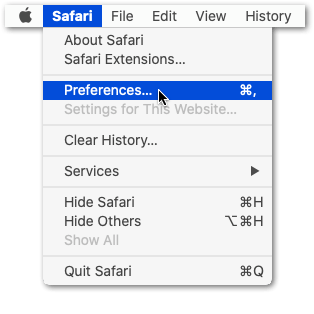 Lastly, click on Extensions and uncheck the checkboxes beside the adblocker extensions you want to disable.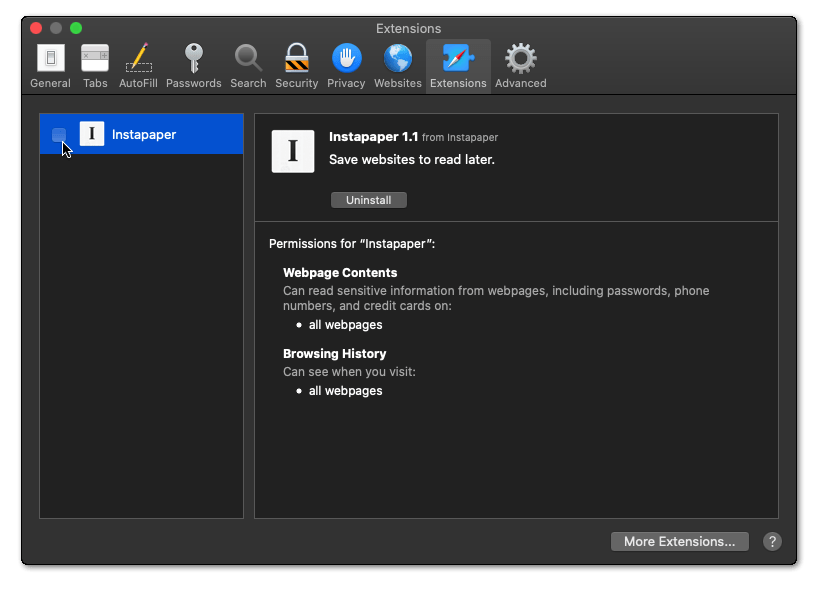 5. Modify your AdBlocker Settings
Certain settings options in your adblocker often allows for certain ads to go through and not get blocked as they are often regarded to not be problematic to your overall experience. Unfortunately however, this category is where many of Twitch's ads are placed in and often allows it to bypass your adblocker.
This is mostly prevalent in AdBlock which is one of the most popular and effective adblockers you can have installed in your browser but can easily be changed through the settings by following these steps below:
Open your Internet Browser Settings ⚙️which can be done through your menu.
From your Internet Browser's Settings, find and click on the "Extensions" tab.
In the Extensions tab of your Settings, click on the "Details" of AdBlock.
After clicking the Details of AdBlock, find and click on "Extension Options".
In the AdBlock Setting page, click on "General" and under the Acceptable Ads category, disable "Show Acceptable Ads".
After following the steps above, your AdBlock will be set to disable most if not all forms of ads, including those found and shown in Twitch. Additionally, we recommend restarting your internet browser to ensure these changes are applied.
6. Whitelist/Filter Content From Twitch in Your AdBlocker
Similar to the previous fix, a workaround that you can try to get your adblocker to work in Twitch is to manually apply filters to the elements from the website that would contain the ads from the services. Filtering these elements allows your AdBlock to more accurately determine where to block any incoming ads as well as prevent them from appearing in your Twitch viewing experience.
Here's how you can make use of it in your AdBlock:
Open your Internet Browser Settings ⚙️ which can be done through your menu.
From your Internet Browser's Settings, find and click on the "Extensions" tab.
In the Extensions tab of your Settings, click on the "Details" of AdBlock.
After clicking the Details of AdBlock, find and click on "Extension Options".
On the AdBlock Settings page, click on "Advanced" and go to the "My Filter List" portion.
Under My Filter List, type and add the following lines individually:
www.twitch.tv##.player-ad-overlay.player-overlay
www.twitch.tv##.js-player-ad-overlay.player-ad-overlay
r/https://imasdk.googleapis.com/js/sdkloader/ima3.js
After adding each of the lines above, we recommend restarting your internet browser before opening Twitch and accessing Twitch and checking if your AdBlock is working. Following the steps above will add certain exceptions and filters to your AdBlock to help it identify the ads being run and shown in Twitch.
7. Change your Internet Browser Settings
The settings with your adblocker, such as AdBlock, aren't the only things that can influence how well it works in websites such as Twitch. The other half of things you need to change and configure with getting your adblocker to work in Twitch is through your internet browser such as Google Chrome with their advanced settings.
You can follow the steps below to check and see what exactly you need to change in your internet browser for your Adblocker to work more effectively and properly in Twitch (and other websites).
In your Google Chrome browser, type in "Chrome://flags".
In the flags page of your Google Chrome Browser, type in "Network Service".
Look for "Runs Network Service in-process" and "Data reduction proxy with Network Service" then change them to "Disabled".
Following the steps above will allow you to modify your network connection in Google Chrome that affects the way ads are shown in Twitch (and other websites as a result) this will also affect the way your AdBlocker will work in Twitch. We recommend also restart your internet browser after changing these Settings to make sure it properly applies.
8. Make Use of a VPN Network
As mentioned earlier, the region you are in and the network you are connected to can not only influence the types of ads you can get on Twitch, but it also influences how lenient (or now lenient) Twitch is with the policy regarding ads.
A VPN network is a great workaround for any problems you might have with getting your AdBlocker to work if you connect to certain countries and regions that don't have Twitch ads available.
Example regions and countries you can get connected to through a VPN network are the following:
Russia
Ukraine
Serbia
Macedonia
Costa Rica
Israel
Any VPN works for this method and should cause no problems with accessing most content found and available on Twitch. Suppose you find yourself having issues with accessing content from certain streamers when connected to a region. In that case, we recommend trying out other regions until you find one that works for you.
If you ask us, we personally recommend NordVPN. In our testing and daily use, we've found it works wonders for streaming content online on platforms, such as Twitch, Kick, Netflix, and other streaming services.
On top of that, they have various special features like dedicated IP addresses and obfuscated servers. These features can further mask your location from OpenAI's security system.
Plus, it's as simple as a click of a button to activate!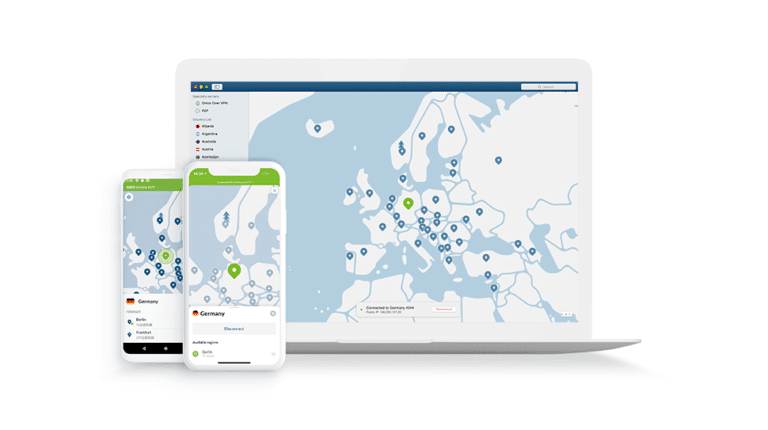 ---
Get NordVPN with up to 68% OFF today!
---
9. Go for Another Internet Browser
If you are still having problems getting your adblocker to work in Twitch, you might want to consider trying out a different internet browser than the one you are currently using. Other internet browsers are home to their unique instances of adblocking extensions as well as their list of features that allow for certain ads not to appear.
Google Chrome is typically the most popular internet browser that is used by many people, and it can understandably be the most targeted internet browser with regard to Twitch's anti-adblocking measures.
Consider trying out different internet browsers besides Google if you aren't able to get your adblocker to work despite numerous workarounds, as the current version of your adblocker might not be completely compatible with Twitch's current anti-adblocking measures. Other browsers you can try out can be Mozilla Firefox, Microsoft Edge, Safari, and Opera GX, for example.


Conclusion
Watching your favorite streamer/content creator in Twitch is always a fun experience as you get to not only watch them entertain you in some way and form but also gives you the opportunity to interact with them and form a sense of community between your streamer and other viewers through the chat.
Ads aren't always a pleasant thing to have around as they can get very repetitive and boring overtime and can sometimes come in the most inopportune moments during a stream that way cause you to miss out on certain moments during one. This guide is geared towards fixing the constant problem of adblockers not working properly in Twitch with the 9 fixes and 5 common reasons why it happens.
All in all, let us know down below 👇in the comments:
If you found this guide particularly helpful and which fix worked best for you?
Any additional fixes we missed and should add?
Your favorite things with Twitch compared to other streaming platforms?
Any streamers you want to recommend to others to give a shot to watch?
Feel free to share a link to this nifty guide to anyone you might find are having problems with getting their AdBlock to work with Twitch.