Is the DoorDash 'Error Validating Basket' message making your appetite go cold?
In today's fast-paced digital age, online food delivery services like DoorDash have revolutionized how we enjoy our favorite meals. If you're an avid user of DoorDash, you know how convenient and hassle-free it can be to order your favorite meals right to your doorstep.
However, as convenient as these platforms are, they are not immune to the occasional technical glitches. One such hiccup that DoorDash users may encounter is DoorDash's "Error Validating Basket".
If you've ever been frustrated by this error message, fear not – we've got you covered with effective solutions to get you back to enjoying your culinary delights. In this guide, you'll find 6 fixes for the DoorDash "Error Validating Basket" message.
So, let's get started!
Why Does the DoorDash "Error Validating Basket" Occur?
This error occurs when the DoorDash system encounters difficulties verifying and finalizing your order, leading to an inability to complete your transaction.
Handling orders and coordinating logistics can strain the app's technology, leading to occasional problems and disruptions.
When this error, other similar common problems that may appear with DoorDash include:
The DoorDash app not loading properly.
Running into a DoorDash code 400 error, which indicates a request went wrong.
App crashes caused by updates.
App crashes when using the map.
But don't worry; most of these problems can be fixed by users through simple troubleshooting steps.
6 Fixes for DoorDash "Error Validating Basket"
1. Clear the DoorDash App Cache
A common culprit behind many online errors, including the DoorDash validation issue, is your cluttered cache and cookies. These stored files can sometimes conflict with the app's functionality.
For delivery apps like DoorDash, clearing the accumulated app data and cache can help address various issues, including validating basket error issues. The app can function more efficiently and resolve these issues by removing temporary files and corrupted data.
Here's how you can do it:
For Android
Go to the device's settings menu.
Find the "Apps" or "Applications" section.
Look for the DoorDash app from the list of installed apps.
Tap on the app and select "Storage" or "Storage & Cache".
Tap on the "Clear Cache" and "Clear Data" buttons.
Clearing the app's data will log you out and reset any app-specific settings. After clearing the cache and data, log in and check if the error resolves.
For iPhone (iOS)
Unlike on Android, iOS devices have no one-click button to clear the DoorDash app cache. One way to remove all the app files will be to reinstall the DoorDash app on your device (Step 5).
Otherwise, you can also try offloading the DoorDash app.
2. Clear Browser Cache and Cookies
If you're using DoorDash on the web, one of the first few things you can try is clearing the cache and cookies on your browser. Clearing your browser's cache and cookies can help resolve issues like the DoorDash Error Validating Basket.
Clearing the cache and cookies can improve website performance and resolve validation errors by ensuring your browser fetches fresh and updated data from the server.
For Google Chrome
First, open up your web browser.
Next, look for the three dots menu in the browser's top right-hand corner and click on it.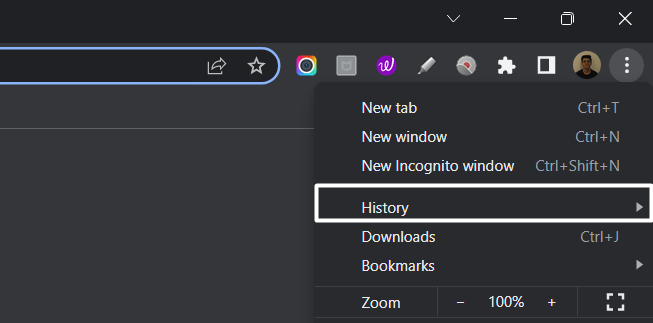 Then, select the "Privacy and Security" section and click "Clear browsing data".
Afterward, the browser will ask you to select the time range to clear your browsing data. For instance, if you want to clear browsing data for the past hour, select "Last hour".
Then, check the boxes next to "Cookies and other site data" and "Cached images and files".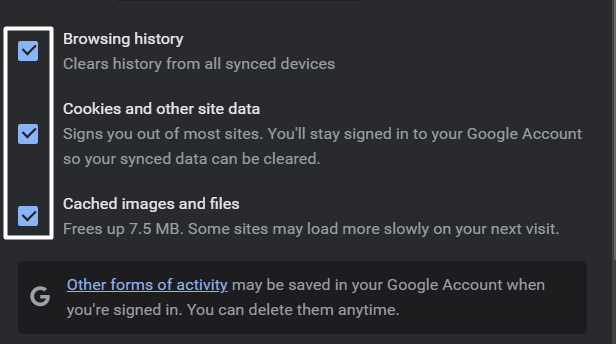 Finally, Click on "Clear data".

For Safari (macOS)
To do so, click on Safari in the top menu and select the Preferences… option from the dropdown menu.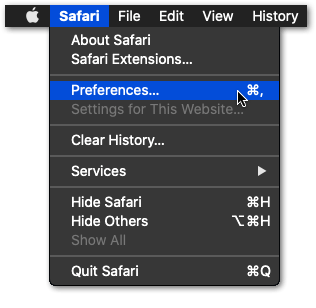 Next, click on the Advanced option in the top menu and tick the box next to the Show Develop menu option.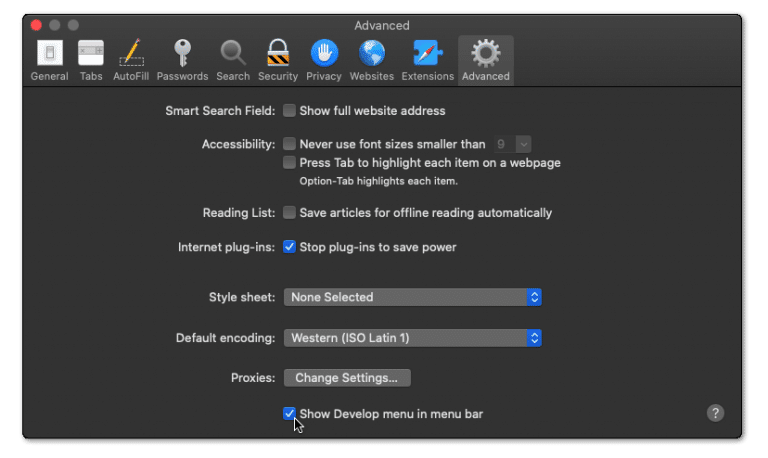 Then, click on Develop in the menu bar at the top and then choose the Empty Caches (🗑️) option.

Once done, again select the Safari option from the top menu and click on the Clear History… option.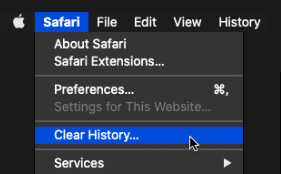 At last, choose Clear History from the Clear history section to clear the web browser's cookies and other temporary data.

For Microsoft Edge
Begin by clicking on the kebab menu in the window's top right corner.
Then, in the drop-down menu, select Settings.
In the newly opened page, click on Privacy, search, and services in the left sidebar.
Then, under the Clear browsing data section, click on the Choose what to clear button.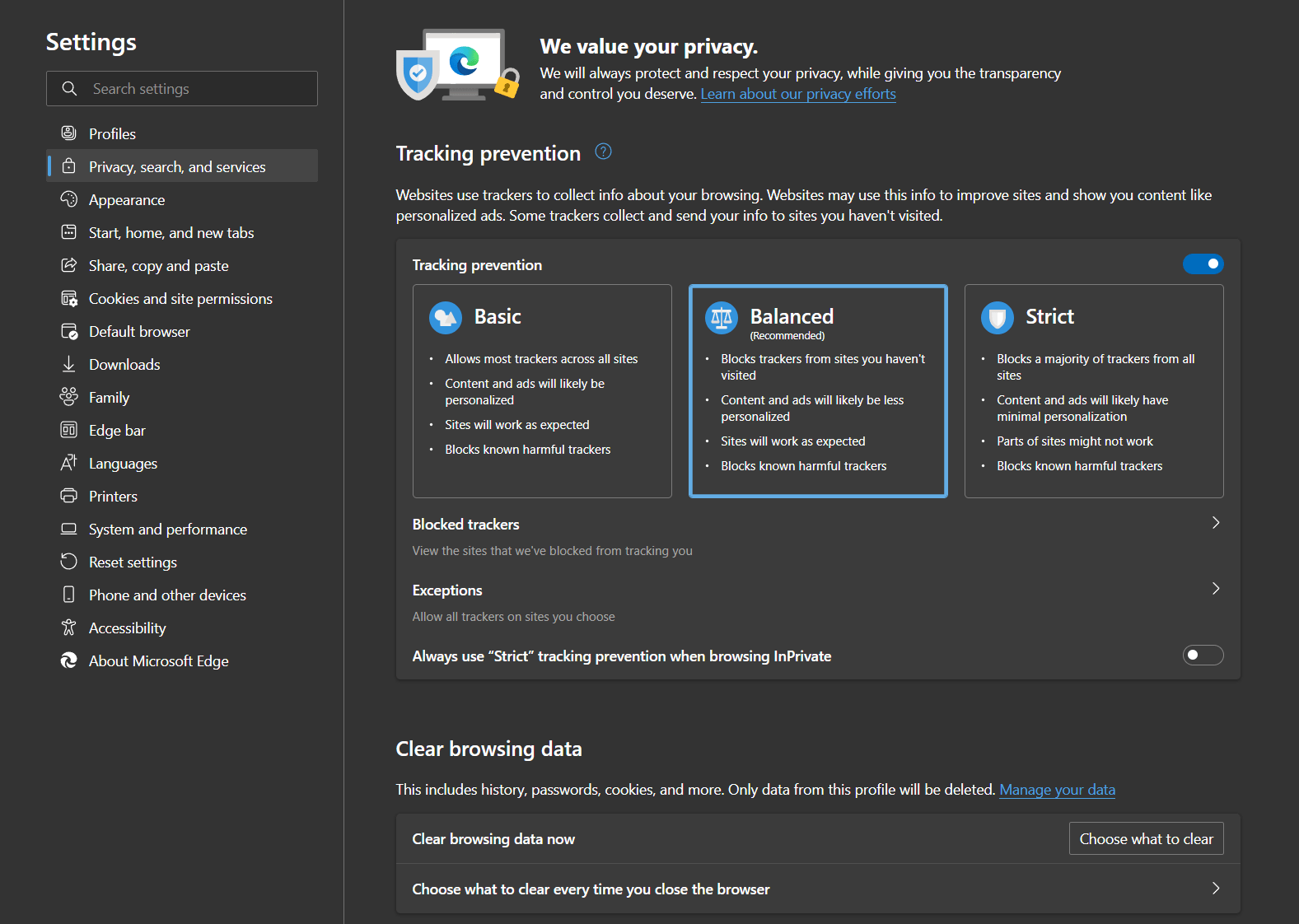 After that, in the popup window, ensure the Time range is set to All time.
Next is to ensure that only the Cached images and files option is checked.
Click on the Clear now button in the popup window to get rid of the cached data.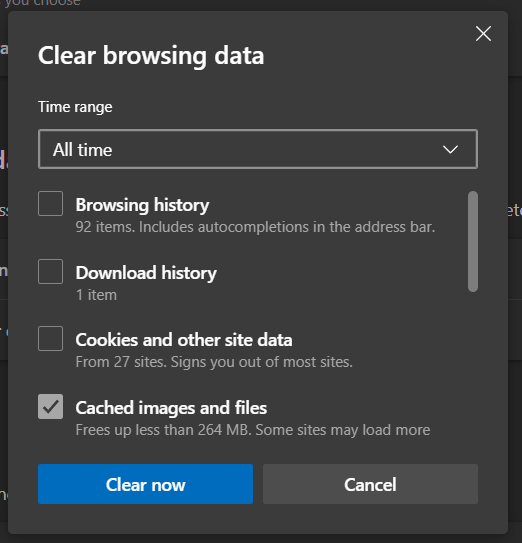 Finally, restart your browser to ensure all changes take effect.
For Mozilla Firefox
Start by clicking on the hamburger icon in the window's top right corner.
Then, in the drop-down menu, select the Settings option.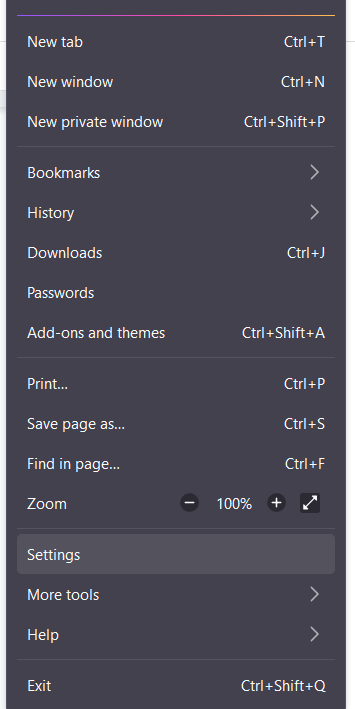 Afterwards, select the Privacy & Security tab in the newly opened Settings window.
Under the Cookies and Data section, click on the Clear Data… button.
Then, in the new popup window, ensure only the Cached Web Content option is ticked.
Click on the Clear button to clear the changes.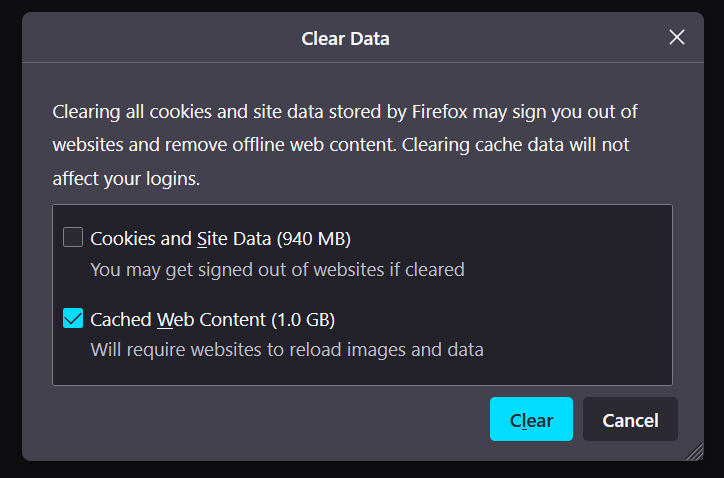 Finally, restart your browser to ensure all the changes take effect.
After doing so, restart your browser and check if the website works correctly. If the DoorDash Error Validating Basket persists after trying this step, you may need to explore other troubleshooting methods or contact DoorDash customer support for further assistance.
3. Check Your Internet Connection
A stable internet connection is crucial for smooth online transactions. A weak or unstable connection can lead to errors during validation, like "Error Validating Basket."
Check your internet connection and ensure it's strong and stable. Try accessing other websites or services to confirm the connectivity. If you use a Wi-Fi connection, you can move closer to the router or connect via an Ethernet cable. Restarting your modem or router can also help resolve any temporary connectivity issues.
Moreover, to verify the status of your internet connection, you can use commercially available speed checkers like SpeedTest.net or Fast.com.
If your internet connection and speed are reliable, this error message can be caused by another issue.
4. Update the DoorDash App
If you're using the DoorDash mobile app, it's important to keep it updated. Outdated apps can sometimes lead to unexpected errors.
When tackling the DoorDash validating basket error, it's vital to consider the impact of app versions on the issue. To avoid validation errors like "Error Validating Basket," one practical step is to ensure you have the latest version of the DoorDash app installed on your device.
Older app versions are more susceptible to bugs and compatibility issues, leading to various problems within the app's functionality. Moreover, updates can also improve the overall stability of an app by addressing issues that may lead to crashes or validation errors.
Check if any updates are available for DoorDash on your device's app store. In case an update is available, install it and restart the app to see if the problem is resolved.
Follow these general steps to update the DoorDash app:
If you own an iPhone, head to the App Store, or if you have an Android device, go to the Google Play Store.
In the store, look for the DoorDash app.
Press the "Update" button beside the app if an update is available.
Once the app is updated, check if the issues have been resolved. If they persist, proceed to the next steps.
5. Reinstall the DoorDash app
Reinstalling the app can resolve various issues and provide a fresh installation for optimal performance. It's a common solution for solving miscellaneous app issues like being unable to process your basket.
Generally, most devices have similar steps to reinstall the DoorDash app.
First, long-press for the selection menu or head over to Settings to uninstall DoorDash.
Then, select Uninstall or Remove App.
For iOS devices, you can also uninstall the DoorDash app through settings, through General > iPhone Storage > DoorDash > Delete app.
You can also choose Offload App to clear the app files, but keep the installation of the app on your device. Thus, reducing its storage consumption.
Next, you can restart your device or head straight to your App Store to install the DoorDash app.
6. Contact DoorDash Support
Contacting DoorDash's customer support can be your best bet if all else fails. They are equipped to troubleshoot and guide you through resolving the validation error, ensuring your order is processed smoothly.
You can contact the helplines provided here to resolve your issue immediately. Another option is to drop them an email on work-support@doordash.com.
Also, DoorDash provides support through its official help sites on social media platforms. While this assistance method might result in a longer response time, many individuals have reported successfully resolving their issues through these channels.
If your concern doesn't require immediate attention, consider contacting DoorDash via their social media accounts on Facebook and Twitter.
Conclusion
Encountering the "DoorDash Error Validating Basket" can be frustrating, especially when craving your favorite meal. However, following the 6 fixes discussed above, you can swiftly navigate past the validation error and get back to enjoying your favorite meals.
So, next time you're met with the validation error, remember – it's just a temporary pause. Happy ordering!
Remember to share this guide with your family and friends who need help with the "Error Validating Basket" message on DoorDash!