Are you having trouble with the audio, sound, or volume on your HBO Max shows or movies not working or playing?
You've found a new show to binge-watch so you grab your favourite snacks and get comfy 🛋️. But you quickly notice something amiss. There's little to no sound coming from the show! Undoubtedly, the whole experience is ruined and so is your day. So, you try to resolve the issue but everything you've tried so far has been futile.
Don't worry, we've got your back on this one! 😉
It's unfortunately quite a common problem with many users reporting similar audio issues with HBO Max on their setup, so rest assured you're not alone. Some find that the sound on their setup isn't playing at optimal volume while others find that there's no audio at all. 🔇
Therefore, all the research has been done and every fix for these infuriating HBO Max audio and sound issues have been compiled with detailed instructions for your convenience.
Having said that, in this guide, we're providing 23 fixes for when you find that the sound, audio, or volume on HBO Max isn't working or playing. We've arranged them from easiest to hardest so that you can not only save time but also quickly identify what's causing the issue.
Seeing as HBO Max is available on almost any smart device, we've provided instructions for macOS, Windows, Android and iOS. However, if you're experiencing the issue on a newer M1 Mac, Smart TV or set-top box like the Apple TV, Roku and Fire TV, fret not as the concepts are similar so you can follow along.
Ready? Let's get that audio working again!
---
Table of Contents
23 Fixes for When HBO Max Has No Sound, Audio, or its Volume Is Not Working
---
23 Fixes for When HBO Max Has No Sound, Audio, or its Volume Is Not Working
1. Turn Down the Volume and then Turn the Volume Back Up
As simple as it may seem, this might actually be the solution to your problem. We, humans, are pretty prone to making trivial mistakes like this one. So, aside from ensuring your device's audio is unmuted, this step can help reset the volume of your streaming device.
Therefore, it's worth turning down the volume and then turning it back up again, just in case your device's volume levels are the root of the issue.
2. Reboot or Power-Cycle Your Streaming Device
This is yet another simple step we recommend starting off with, which can certainly prove to be effective for this audio issue.
through a quick reboot, you can ensure all the background applications and processes are halted. Thus, freeing up system resources and output devices, such as your speakers, so that it can be used by the HBO Max app. These resources and components are necessary for the HBO Max to operate optimally, and in this case, to produce audio correctly and in sync with the video stream.
Therefore, this step generally involves, powering off your device, and then waiting a few minutes before turning it on again. Additionally, you can try power-cycling your device, which is for appliances that are always connected to an electrical outlet.
So, the section below goes into more detailed steps to restart your device, which is generally similar on most devices:
For Android
First, on your device, locate the Power button.
Then, press and hold it until the Power Options menu appears on the screen.
Next, tap on the Restart button and wait for your device's screen to completely turn off.
Lastly, wait for your device to boot up completely. This step may take several minutes to complete.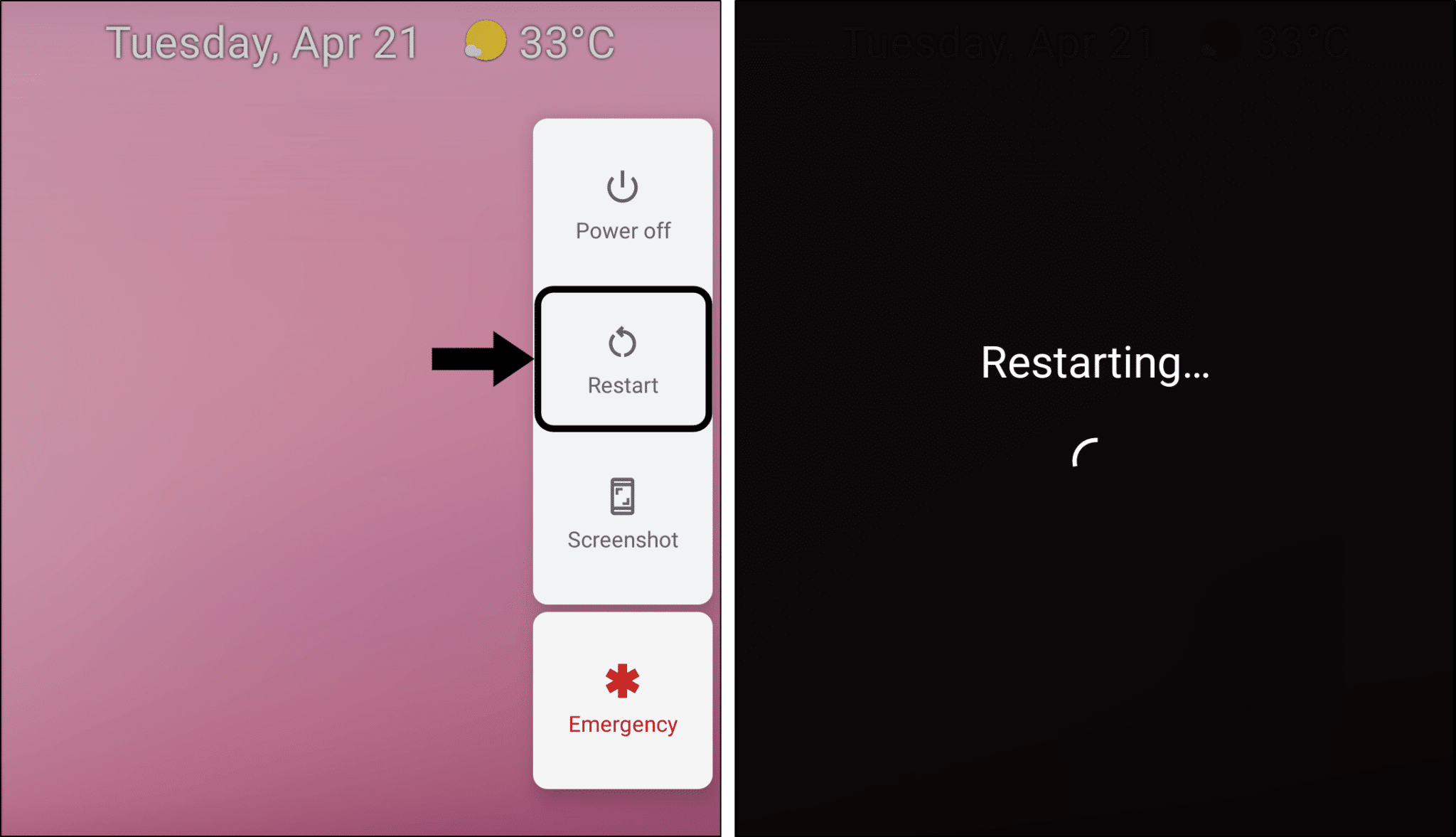 For iOS
First, press and hold down on the Power button until the "Slide to Power Off" option appears on your screen. 📴
Next, release the Power button.
Then, hold and drag the slider to the right until your iPhone or iPad's screen turns black.
After turning off your device, wait for at least ten seconds then, press and hold the Power button again until the Apple logo appears on the screen.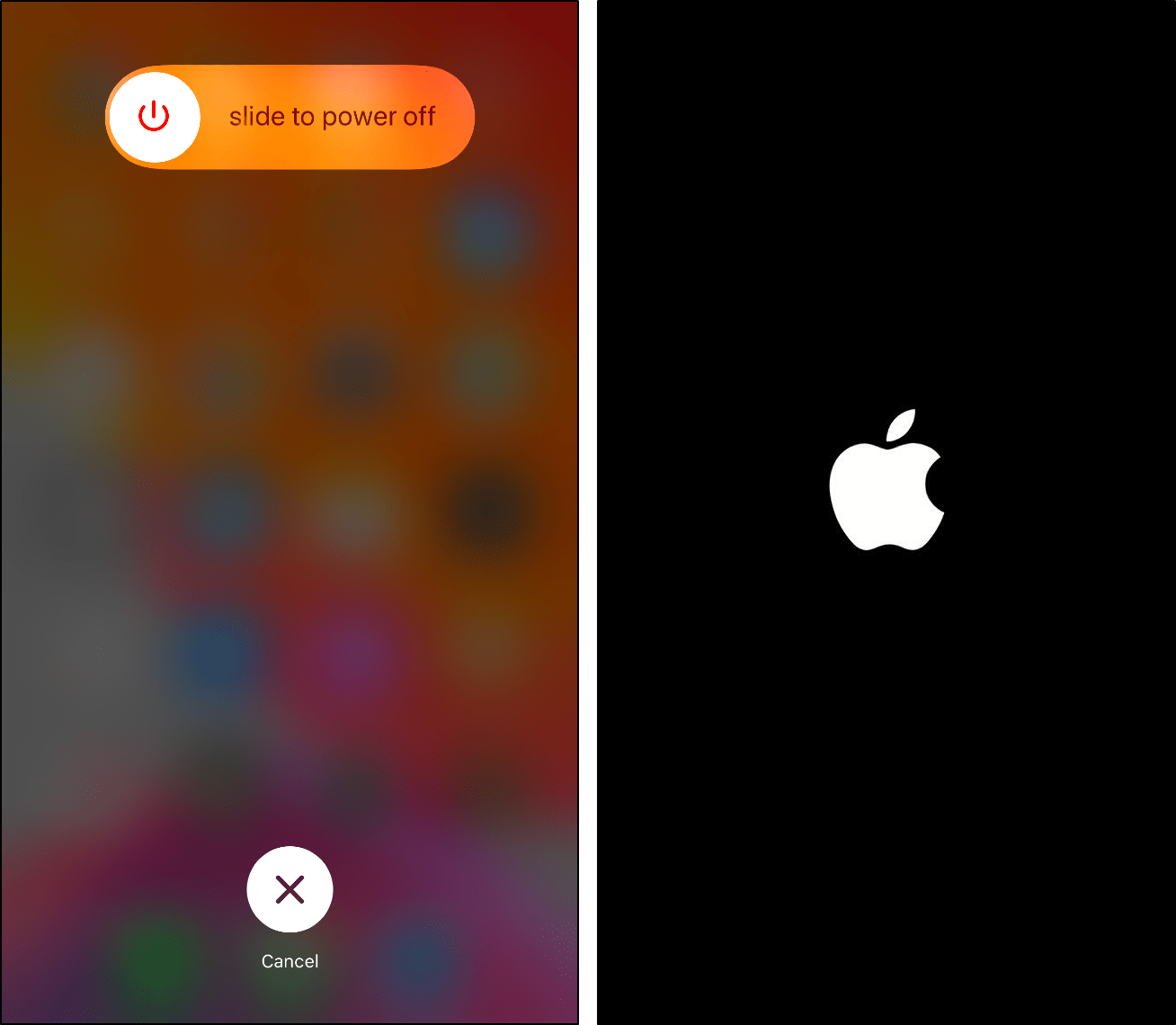 Power-Cycle Your Streaming Device (For Set-Top Boxes, Smart TVs, Game Consoles)
This step provides a more thorough and effective reset compared to a basic "powering off and on". It's performed on devices connected to an electrical outlet 🔌 as it involves disconnecting the device from the power source after turning it off.
This resets the internal power source by flushing the energy storage units or capacitors. Thus, clearing the RAM or memory concurrently and providing a more effective restart.
On that note, the following are the general steps to power-cycle your streaming device:
For starters, turn off the device you're using to stream Disney+ and switch off your TV.
Next, unplug all the cables, mainly the power cord and HDMI cable.
Then, wait for about 1-2 minutes before plugging the wires back correctly and turning on your device and TV.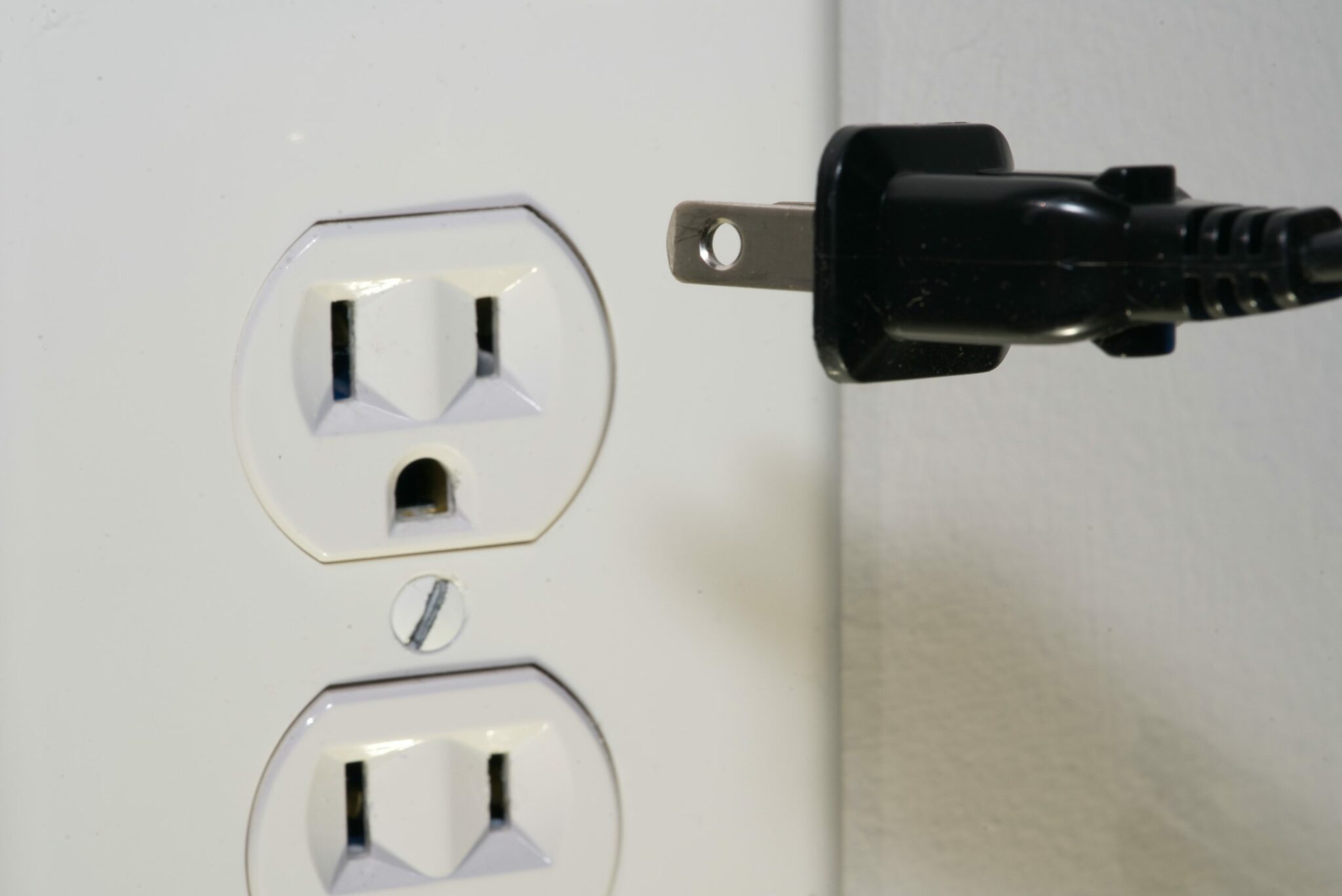 3. Log Out and Re-Log In to HBO Max
Keeping with the theme of easiest fixes first, we highly recommend logging out and logging back into HBO Max. It's really easy and straightforward, plus it's well-known for solving various simple issues, including audio problems.
That being said, this is how you can easily log out of all your devices currently logged into HBO Max in one action, either through the web version of HBO Max or its mobile app on Android/iOS:
Web Browser
To start, head on over to the

HBO Max

site and log in.

Then, in the top-right corner of the website, click on your profile.

In the new menu, select

Manage Devices

.

Finally, on the left side, you should now be able to click on

SIGN ALL DEVICES OUT

.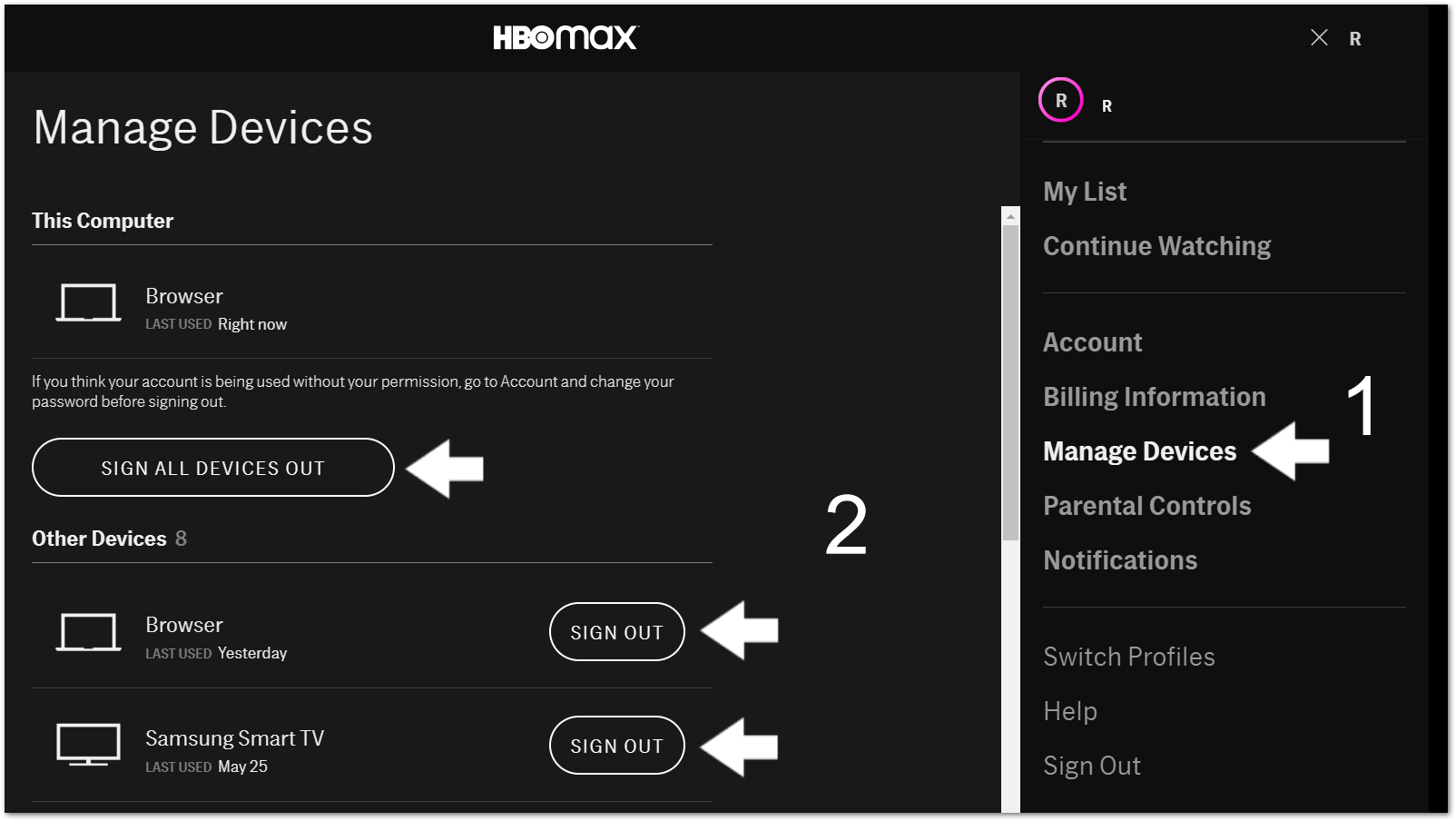 Lastly, confirm the process by clicking Sign Out.
Note: If you have chosen to sign out of all devices, the process may not be instant and can take up to 4 hours.
Android/iOS
First, open the app and head to the main page.

Then, tap on the

profile

icon in the bottom-right corner of your screen.

Now, select the

settings

icon on the top-left corner of your screen. It looks like a cog. ⚙️
After that, navigate to the Manage Devices option.
Finally, simply tap on the SIGN ALL DEVICES OUT button.
4. Test the Audio Stream on a Different HBO Max Title
Got the volume maxed out but you still find that there's no sound on HBO Max? Perhaps it's an issue with the audio stream of the specific show you're watching. As such, we recommend watching another show on HBO Max just to test it out and troubleshoot any audio issues for a particular title. Obviously, there'll be two outcomes to this test:
If audio works as normal on a different show, then it's likely that HBO Max has some issues on

their end

that prevent you from hearing the audio of your preferred show. We suggest reporting this to HBO Max as we've detailed in

step 23

. Of course, feel free to try out the other fixes if you have the time.

However, if there's still no sound at all when you watch another show, then it still might be a

localized

issue. So, keep on reading to try out our other solutions!
5. Check the Audio Stream on a Different Streaming Device
Aside from trying a different HBO Max title, you can also test out the audio on a different streaming device altogether. Doing this can help you troubleshoot any problems that are inherent to your particular device and then you can try more native fixes, such as tweaking your device settings.
Therefore, you can try streaming on your PC 💻 or even another phone 📱. Else, instead of using the native HBO Max app, you can try the web version through a web browser or even vice versa as well.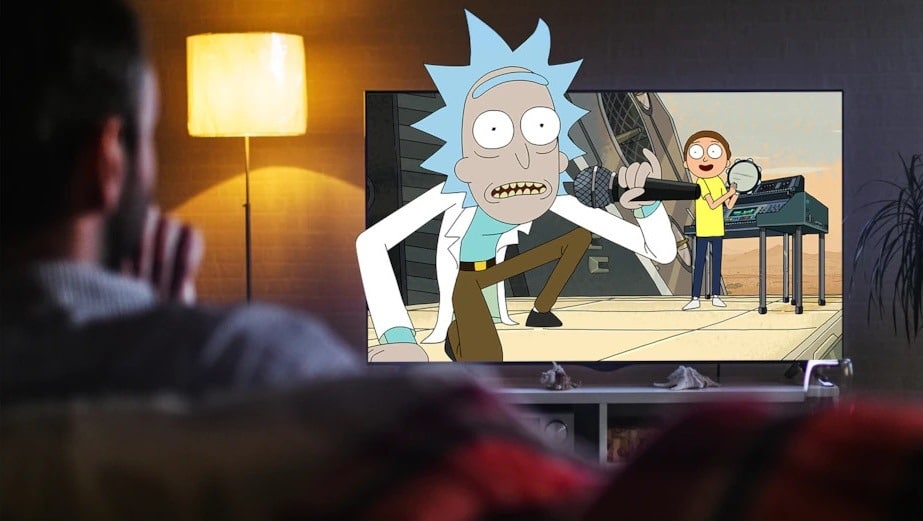 If you find problems with your original device, we suggest checking if it's running the latest software version. Besides that, we recommend checking your device's audio settings (Step 6) or even contacting your streaming device's manufacturer's support team. For instance, if you're encountering this issue on your Roku TV device, raise the audio issue with Roku Support.
However, while you await the OS update or a response from the support team, you may have to stick to the alternative streaming device temporarily. So, for the time being, you can even try mirroring or casting your device's screen either wirelessly or through a wired connection using an HDMI cable (Step 16).
6. Switch to a Different Audio Output
Next up, we recommend digging around in your device's settings to ensure your audio is actually being directed to your speakers. In other words, you'll need to check your TV's or streaming device's audio output and ensure it's going to your speakers.
Depending on your setup, this could mean changing your TV's audio output to HDMI, coaxial, optical or other options that are available.
There are a million different TVs available on the market and they all have different user interfaces to navigate the settings. Luckily, the process to change audio settings is rather similar for all of them. So, here's a general guide to change your TV's or streaming device's audio output:
First, open the

Settings

app.
Then, open the

Audio

menu.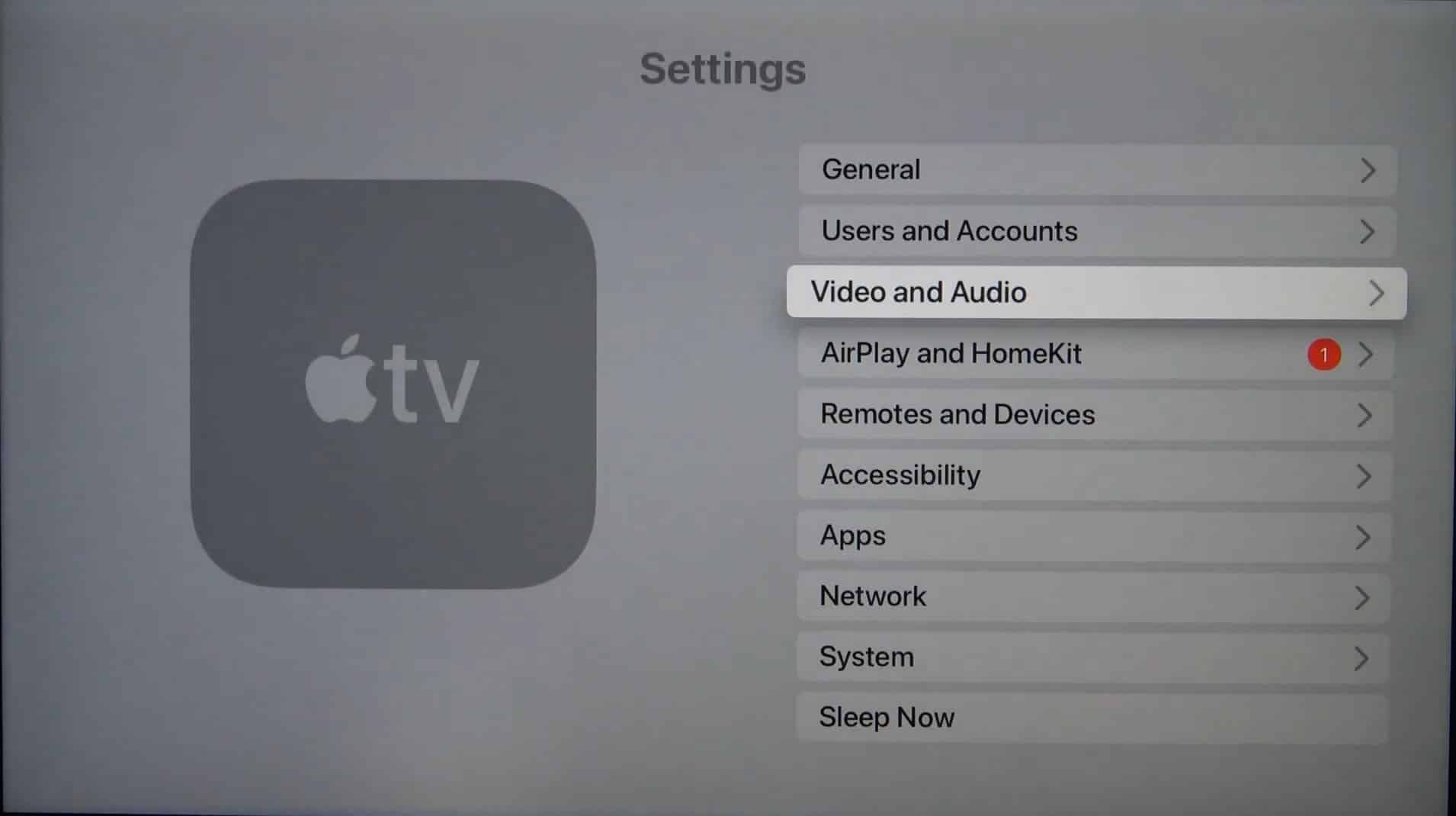 After that, look for an

Audio Output

section or similar and change the output to the appropriate option for your audio setup.
Finally, go back to

HBO Max

and test your audio.
Note that the above pictures were taken on an Apple TV. Nonetheless, you should be able to find the Audio Output settings within your streaming device's system settings through the general steps above.
For more specific steps for your device, feel free to refer to the following guides by their official manufacturers:
You may need to experiment and repeat these steps with other audio outputs if you're unsure of your setup's appropriate configuration, until you manage to get the sound working. Otherwise, you can move on to our other steps if none of them works.
7. Update the HBO Max App
Regularly updating your apps is something we highly recommend everyone should do! It's because app updates are how developers 👨‍💻 provide bug fixes and new features so that you have an optimal experience. Did I mention it's really easy too?
Even if you aren't experiencing any bugs, we still recommend updating your apps, especially ones like HBO Max which contain your personal sensitive data like your card and payment information. This is because these updates may also include fixes for critical security issues that may leak your data.
Of course, you need not worry about this if you use the web version of HBO Max. For that, we recommend trying out step 20 where we detail the steps to clear your browser's cache to access the most recent version of the website.
The steps to update the HBO Max app are generally similar on most streaming devices through your native app store. Here's how it's done on Windows, Android, and iOS:
Windows (Microsoft Store)
To start, press Win + S on your keyboard to search for your apps.
Then, search for Microsoft Store and open up the app.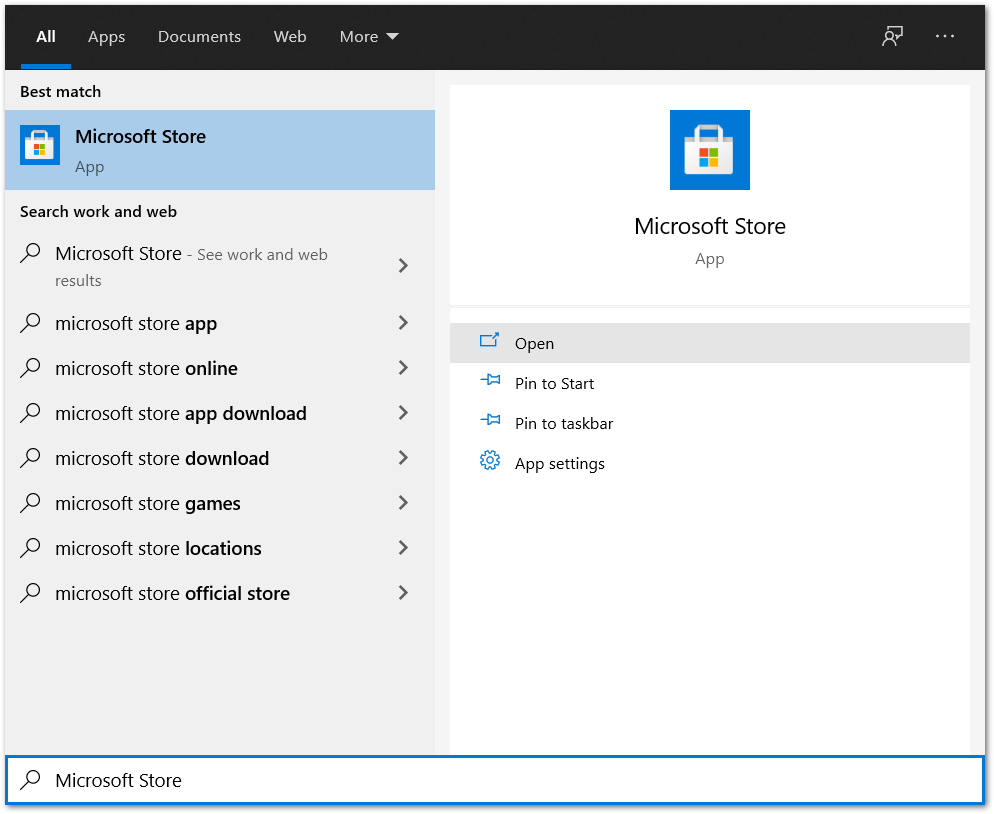 At the top right corner of the app, click on the three-dotted button and select Downloads and updates.
Then, click Get updates and Update all to update all your apps.
Android/iOS
Both Android and iOS use their own app stores to handle installing and uninstalling apps, so the process will be similar. That's the Google Play and the App Store for Android and iOS respectively:
First, open the appropriate native app store for your device.
Then, search for HBO Max and select the listing. Here's a link to the listing for Google Play and the App Store.
If there's an update for the app, you can tap the Update button and let it do its thing.

8. Check HBO Max's Server Status
Still no audio? It's time to confirm if it's a server-side issue before proceeding any further. This way, we can prevent ourselves from trying any other involved or technical fixes since server-side issues can't be resolved locally — plus, your precious time can be saved which can be dedicated to other activities!
There are a plethora of websites that inform the status of these services and websites, including HBO Max, but we highly suggest checking Downdetector due to all its helpful features.
One aspect of Downdetector that we appreciate is that they display HBO Max's server status very clearly in big bold lettering right when you first load it up. So, you can instantly tell if something is wrong.
Furthermore, user-reported HBO Max outages in the past 24 hours are available just below it, letting you verify if your experience tallies with others'. The included screenshot is actually how it would look if Downdetector reports possible HBO Max server issues.
If you're still unsure whether it's a server-side issue, Downdetector also provides a nifty Live Outage and Reported Problems Map. Essentially, it provides a live heatmap of the affected regions. Sometimes, server outages are specific to a certain area. So, this is definitely handy since it enables you to accurately verify if you're actually experiencing a server outage in your region.
Have all that information but you're still not quite sold? There's also a Most reported problems section right beside the provided heatmap. So, you can check if others are experiencing audio or video streaming issues to validate your experience. We also recommend checking out the comment section to see if other users are reporting similar problems.
With all that information, you're now equipped to decide if it's truly a server-side issue. In the case that Downdetector says HBO Max is experiencing issues and you're having audio problems on both the web browser and app, then indeed it's very likely to be a server-side issue. Unfortunately, there's nothing much you can do about this.
The good thing is, the HBO Max team likely already knows about this issue and are working actively to resolve it. It usually takes a few hours to a day, so you can just sit tight and maybe do something else in the meantime. In step 20, we provided links to their official support channels and how to address the audio issue to them.
Inconclusive evidence? Maybe you feel like troubleshooting even more? Feel free to continue with the other steps — there's no harm and they may very well fix the issue!
9. Ensure the External Speakers or Headphones are Connected Correctly
Alright, it's time to start digging around some of the cablings. Another point of failure for audio are the actual connections or wiring to the speakers that you use 🔊. There are various cables that audio equipment use, so it really depends on what you have hooked up. These include 3.5mm jacks, speaker wire, optical cables or even a USB cable.
Whatever it may be, you'll need to ensure they're plugged in properly. Here's a checklist of steps for you to try:
Unplug and replug in the cables

Reverse the cable's connection 🔄

Clean the cables 🧹

Ensure the cables have some slack

Try another cable of the same type
10. Test the Audio on External Speakers or Headphones
Tried all our previous instructions but still no luck? The next logical step to troubleshoot is with the speakers themselves this time. It's very likely that your speakers decide to kick the bucket and leave you with a miserable HBO Max experience, especially if they're old.
To rule this one out, try watching the HBO Max show using another audio output, such as a different set of external speakers or headphones 🎧. Of course, make sure to fully disconnect your old speakers or headphones so that only your alternate set is in use. For extra assurance, you can even turn off Bluetooth through your device's settings (Step 14) to prevent automatically connecting to a wireless speaker or headset.
Here are two scenarios on how this could play out:
If audio still doesn't work despite a

different set of speakers or headphones

, then perhaps the

cable

is the issue.

If audio works since you used a

different cable

and a

different set of speakers

, then you've isolated the issue to your old set of

speakers

.
11. Update or Reinstall the Audio Drivers (For Windows)
Drivers are vital to the proper operation of any component in your system since they're what let these output devices (i.e. device speakers) communicate with your streaming device's operating system. However, like any piece of software, there may, unfortunately, be bugs 👾 in your current driver's version causing issues with your audio output — in this case, with HBO Max. Aside from fixing compatibility issues and bugs, driver updates can introduce new features to make better use of the device's hardware.
All in all, as with updating your apps to get the latest bug fixes, we also recommend updating your audio drivers. It should be noted that updating your device's drivers vary between operating systems:
Checking for Driver Updates Through Device Manager
On Windows, for an automated and easy approach to check for pending driver updates, users can do so for any drivers through the Device Manager settings. This will only take a few minutes for your PC to search for the pending updates. Then, if updates are available, your PC will proceed to download and install them.
Overall, we recommend starting with this quick check, since it only takes you a few steps:
First, right-click the

Start

button. It will bring up a menu of options.

Under the menu, choose

Device Manager.
Then, expand the

Sound, video and game controller

option.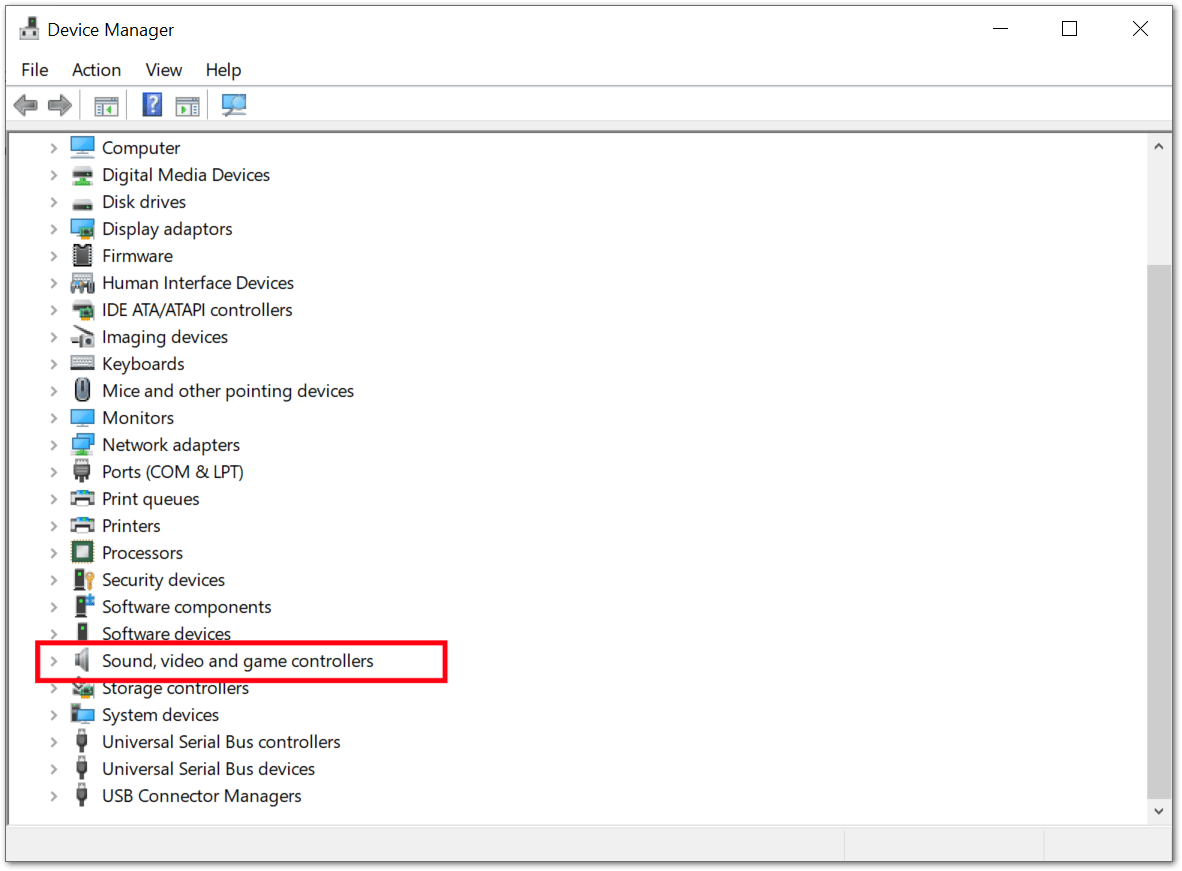 Subsequently, find and right-click the device named

Synaptics Audio or any other main audio driver your device uses

.

A contextual menu will appear.
Next, choose

Update device. Then, it'll begin checking for pending driver updates and it'll proceed to install them if available.
Reinstalling a Driver
Besides that, you can even try uninstalling the driver or device and reinstalling it to resolve any corrupted installation issues. Doing this will ensure a clean installation of the device's driver. Plus, if it's missing out on any updates, through this step you can ensure its latest version is implemented.
That being said, to reinstall a driver on Windows:
First, right-click the

Start

button. It will bring up a menu of options.

Under the menu, choose

Device Manager.
Then, expand the

Sound, video and game controller

option.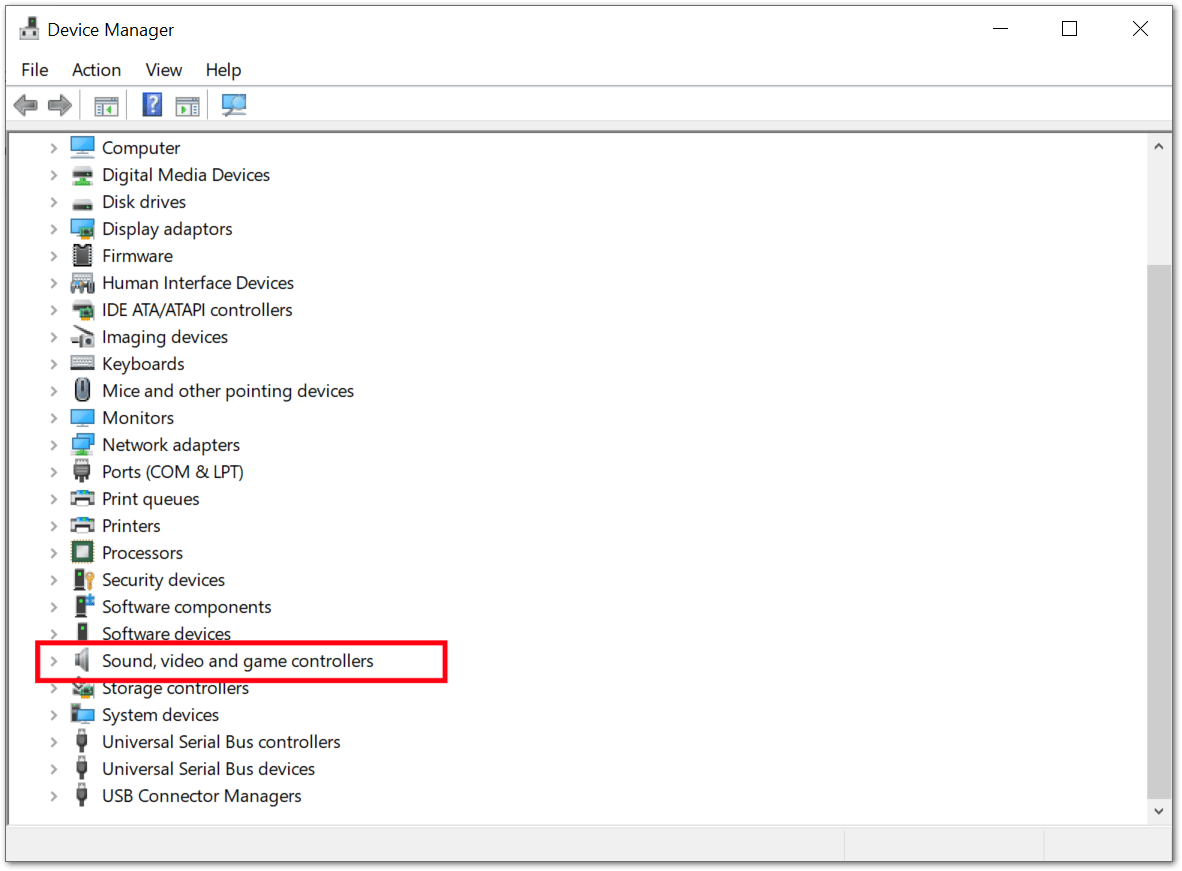 Subsequently, find and right-click the device named

Synaptics Audio or any other main audio driver your device uses

.

A contextual menu will appear.
Here, select the Uninstall Device option.
Then, check the

delete device driver software for this device

option before uninstalling. If this option isn't available, move on to the next step.

Finally, click the

Uninstall

button.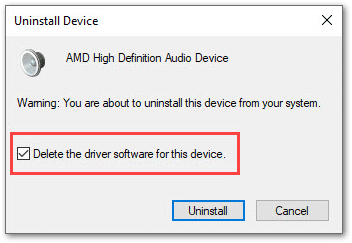 After the device driver is uninstalled from your system, restart your PC. Once your computer restarts, connect it to an internet connection. The Windows OS will automatically reinstall the generic device driver from the Microsoft server.
Note: Additionally, you can also launch the Device Manager by pressing Windows + R. Then, type devmgmt.msc in the search box provided.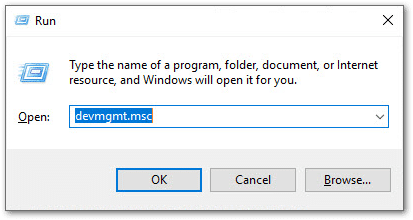 Downloading and Installing Driver Updates Manually From the Manufacturer's Website
Additionally, on Windows systems, you can also search for your device's specific model and head on over to its official support page where you can download and install the latest audio drivers that are tailored to it.
For example, here's how you would do it if you have a Lenovo T14 Gen 2:
First, search for something along the lines of

'Lenovo t14 gen 2 driver download'

.

Then, go to the official Lenovo support page.
Next, click and download the relevant audio driver.
After that, install the downloaded driver by double-clicking the downloaded file.

Finally,

reboot

your system.
Due to the sheer amount of Windows computer manufacturers on the market, there are a multitude of support websites — one for each brand! Thus, every support page will be different but will generally have the same content. So, you'll likely need to snoop around until you find the correct audio driver download link. You can even contact your computer or device manufacturer to assist and guide you through this step as well.
12. Check for Pending OS Updates for Your Streaming Device
On almost every system including Windows, macOS, Android, iOS, TV operating systems or set-top boxes, driver updates are handled through system software updates. Besides that, these updates ensure that your device's software is kept optimized for the latest apps and meets the requirements for these services. You can find the minimum requirements for your device to handle HBO Max by viewing their guide here.
Overall, installing the latest OS update might alleviate the audio issues you encounter on HBO Max.
As such, through your device's settings, simply search for a system software update if any are available, like you usually would, then download and install it.
Remember to restart your device after that to ensure the updates are configured and applied correctly! Plus, we also recommend backing up important device data before proceeding to install any update.
Installing Updates on Windows
For starters, click the Start button.
Then, choose Settings.
Next, under Settings, select Update & Security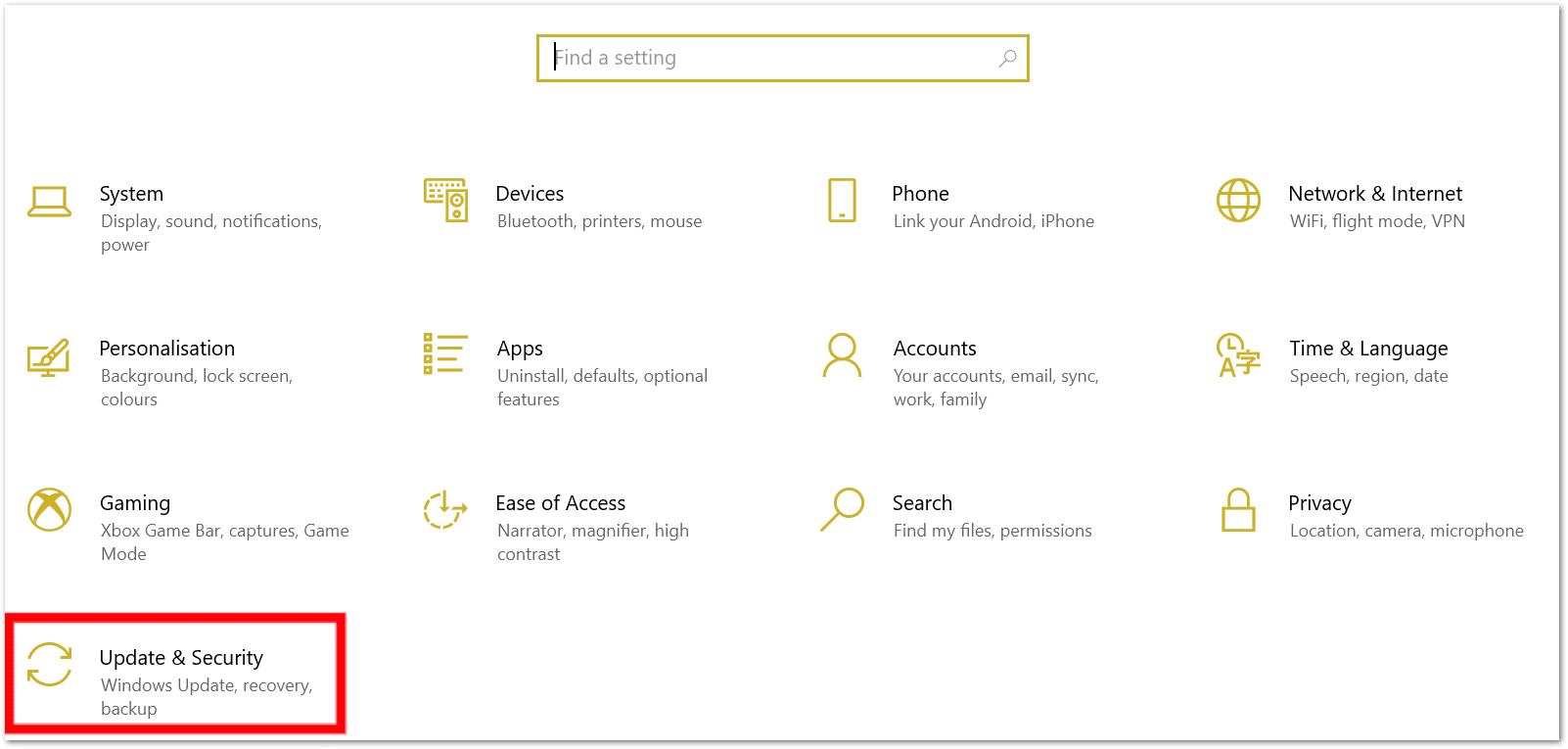 Subsequently, select Windows Update.
Finally, click Check for Updates.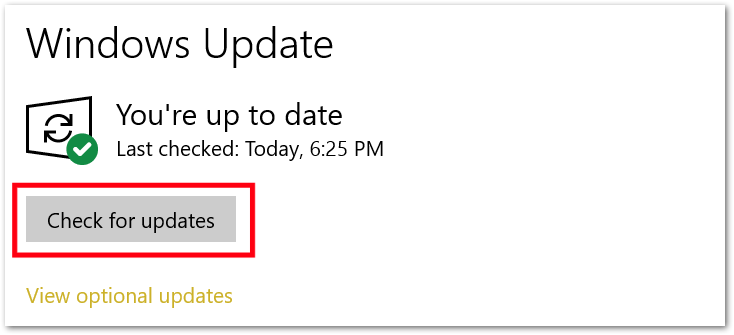 From there, you should allow Windows to check for any available updates. Windows will proceed to install any pending updates available for your PC.
Installing Updates on macOS
First, select the Apple menu icon and tap System Preferences.
After that, click Software Update.
Next, if there are pending software updates, proceed to click the Upgrade Now or Update button.
Installing Updates on Set-Top Boxes or Smart TVs
The following are links to official guides you can refer, to check for pending OS updates on your set-top box:
Note: Some TVs don't come with software updates, especially older or cheaper models. Their software version will remain as it is and will not receive updates. Therefore, some of you may find this fix irrelevant for your TVs.
13. Turn Off the Do Not Disturb Mode (For Mobile Devices, Android/iOS)
Smartphones nowadays come equipped with a handy Do Not Disturb 🔕 feature. When activated, all sounds from your device like media or notifications are muted, making it quite useful for important events like meetings.
As such, it's a good idea to check if it was left on since it may not let HBO Max to play any audio as well.
There are many different phones available on the market but the general steps to turn off Do Not Disturb mode are similar for all of them. Generally, you'll need to go into your Settings app then look for a Sounds page where you can toggle the feature off. Alternatively, you can search for 'Do Not Disturb' since most phones can also search through settings as well.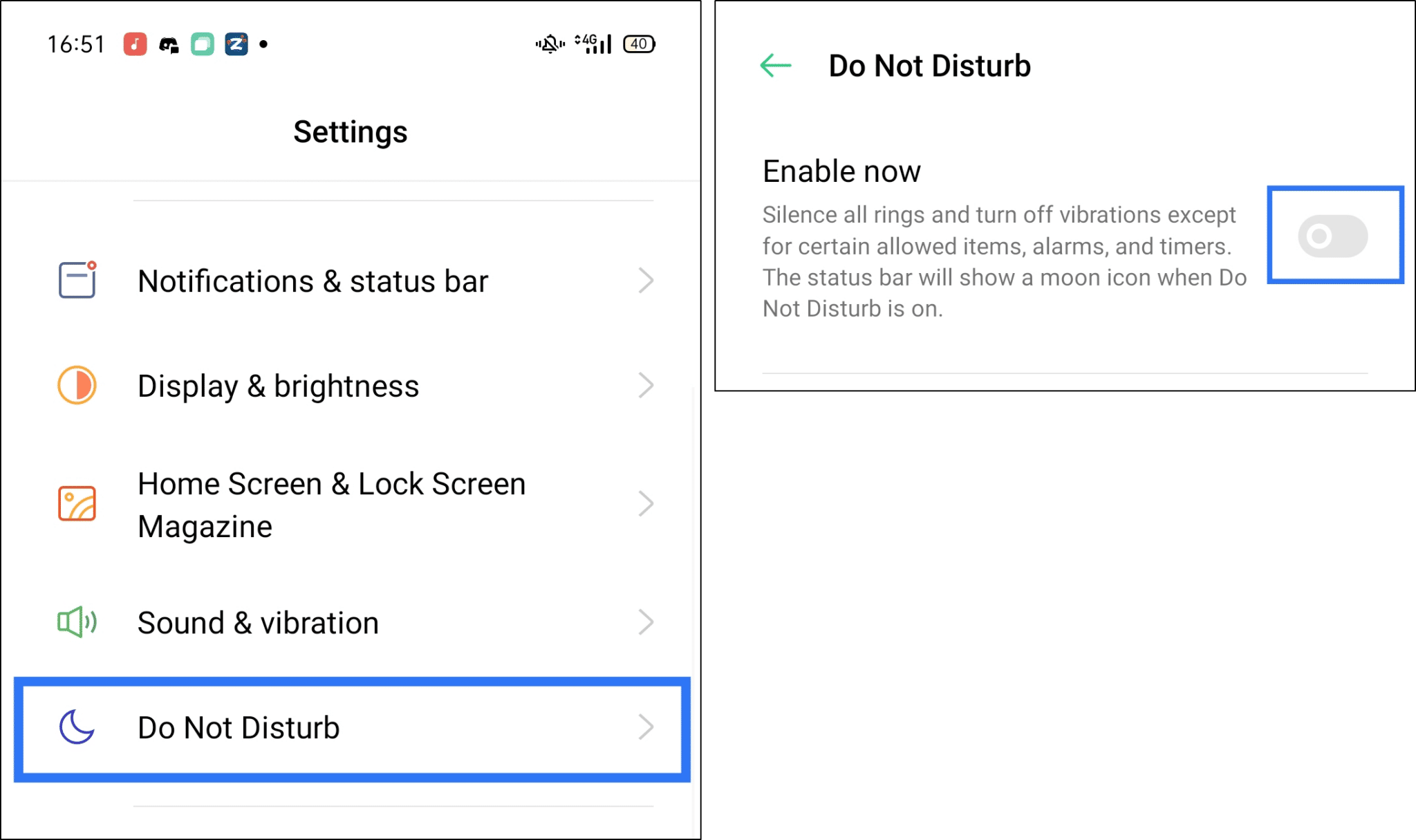 Nonetheless, you should also be able to disable Do Not Disturb mode from your control centre (iOS) or notification shade (Android).
14. Turn Off Bluetooth (For Mobile Devices, Android/iOS)
Bluetooth may also be one reason why you're unable to hear your HBO Max show's audio. If it was left on, it may automatically connect to a paired set of speakers or headset 🎧. That'll mean HBO Max will play audio to the external speakers elsewhere in your area which could be why the sound or audio isn't working correctly.
As such, we recommend turning off Bluetooth to ensure the audio plays directly on your device's internal speakers. You can do so through your control centre (iOS) or notification shade (Android).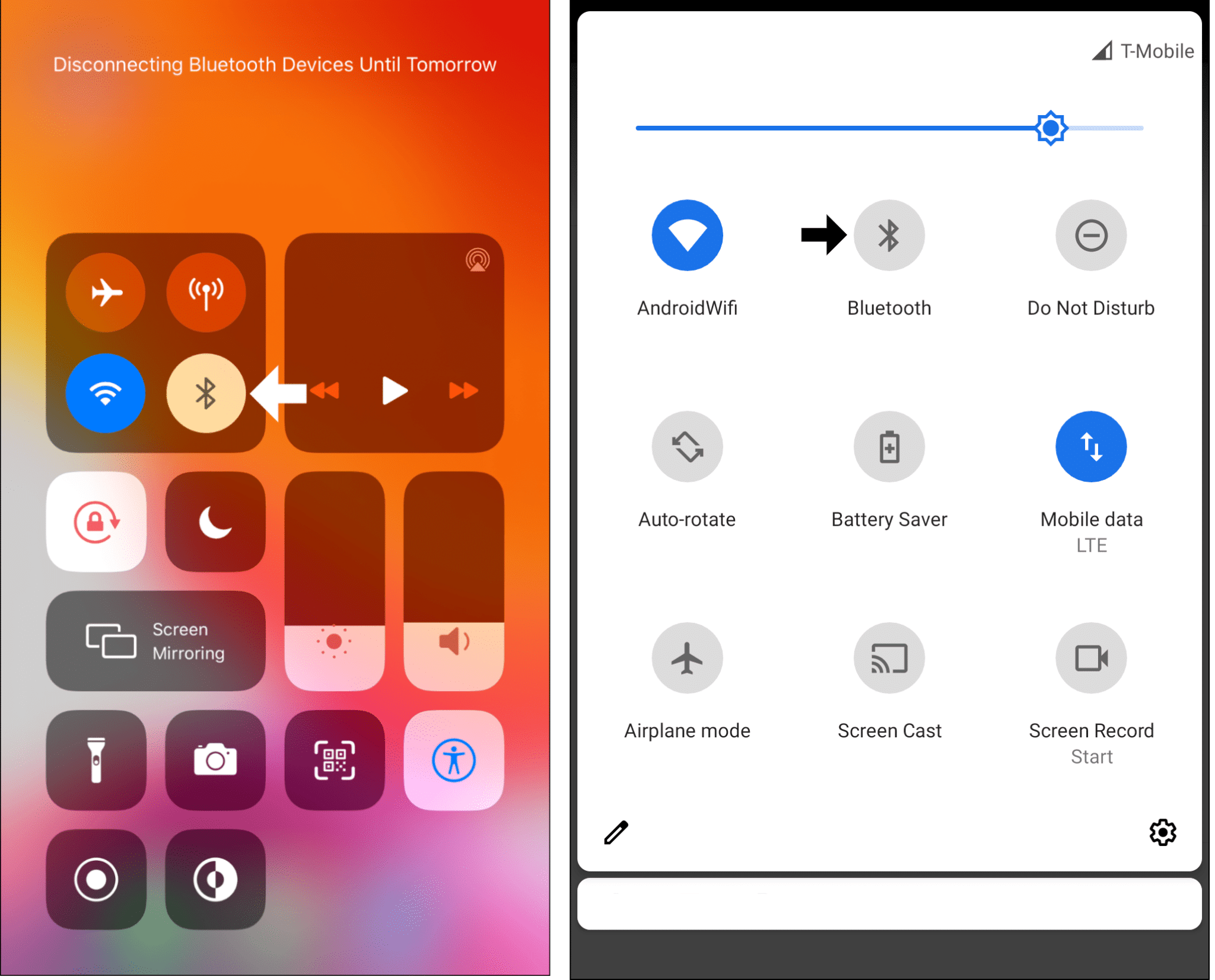 Even if you intend to use a set of Bluetooth headphones to watch HBO Max, it may still be a good idea to try this step since there may be an issue with your headphones — it'll allow audio to play on your device's default or internal speakers. Plus, reconnecting the Bluetooth linkage can also be an effective fix.
15. Change the Bluetooth Codec (For Android)
Another fix you could try is changing your phone's Bluetooth codec. Codecs are programs on your device that encodes and decodes your audio stream so that it may be streamed wirelessly. In other words, they're akin to various file types. Sometimes, changing your Bluetooth codec to something compatible with your devices may resolve audio issues on apps, including HBO Max.
Naturally, this fix will only apply to you if you use a Bluetooth audio device and you're on Android:
First, open your

Settings

app.

Then, scroll all the way down and select

About Phone

.
In there, look for

Build Number

.

Then, rapidly tap it 7 times until it says

Developer Mode has been turned on.
Then, exit the

About Phone

section and open the new

Developer options

section.

After that, scroll down or search for the

Bluetooth Audio Codec

option.

Finally, change its option or configuration until one works.
16. Use HDMI Cables (For TV)
Next up, for your TV audio setup, we recommend trying to use an HDMI cable for carrying the audio. HDMI stands for High-Definition Multimedia Interface and carries both video and audio signals in one cable — how neat!
By eliminating other cables in your setup and unifying connections to a single cable, other points of failure are removed, which may resolve the HBO Max audio issue. Plus, it surely keeps your cabling tidy!
17. Reconnect the HDMI Cable (For TV)
Perhaps you already use HDMI cables for your setup. Well, we recommend reconnecting them or using another HDMI cable since it may be faulty. In such cases, the HDMI handshake 🤝 or connection, may be established unsuccessfully. Hence, affecting the data transmission along the cable and possibly blocking the audio stream as well.
Thus, an improper HDMI connection can be a cause for the sound on HBO Max not working for you.
That being said, here are some steps we suggest trying:
Replace the HDMI cable

Reverse the HDMI cable's connection

Insert the HDMI cable into another HDMI port on your TV
18. Change the Audio Format Settings
Similar to step 15 where we suggested changing the audio codec, we also recommend changing the format of your audio's output. So, we recommend trying out Dolby Digital 5.1 and Stereo. This can be done on a variety of systems ranging from the Apple TV to the Xbox console.
Regardless, the setting is available on all of them and the steps are generally similar too:
First, open the

Settings

app.
Then, open the

Audio

menu.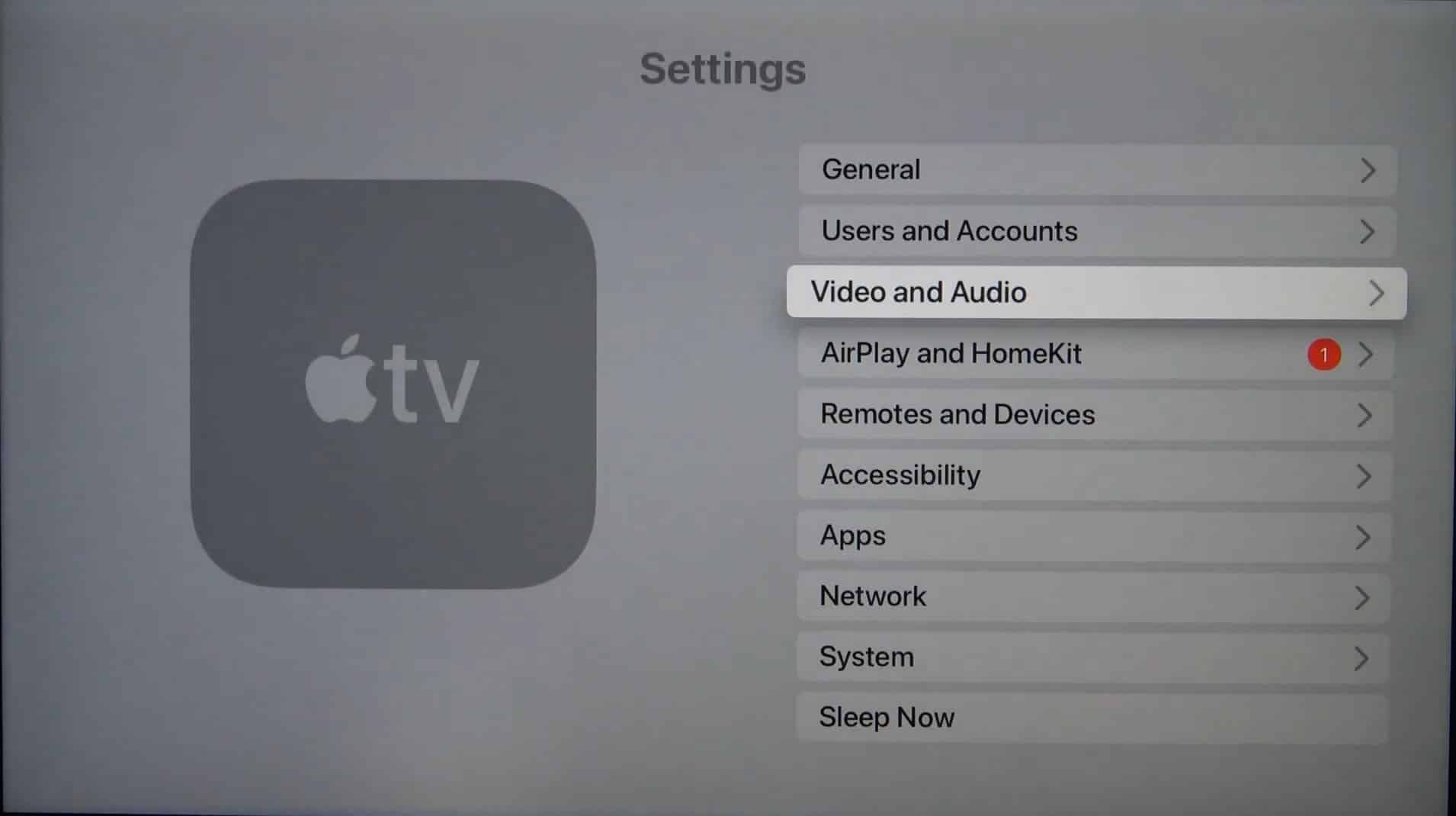 In there, open the

Audio Format

section.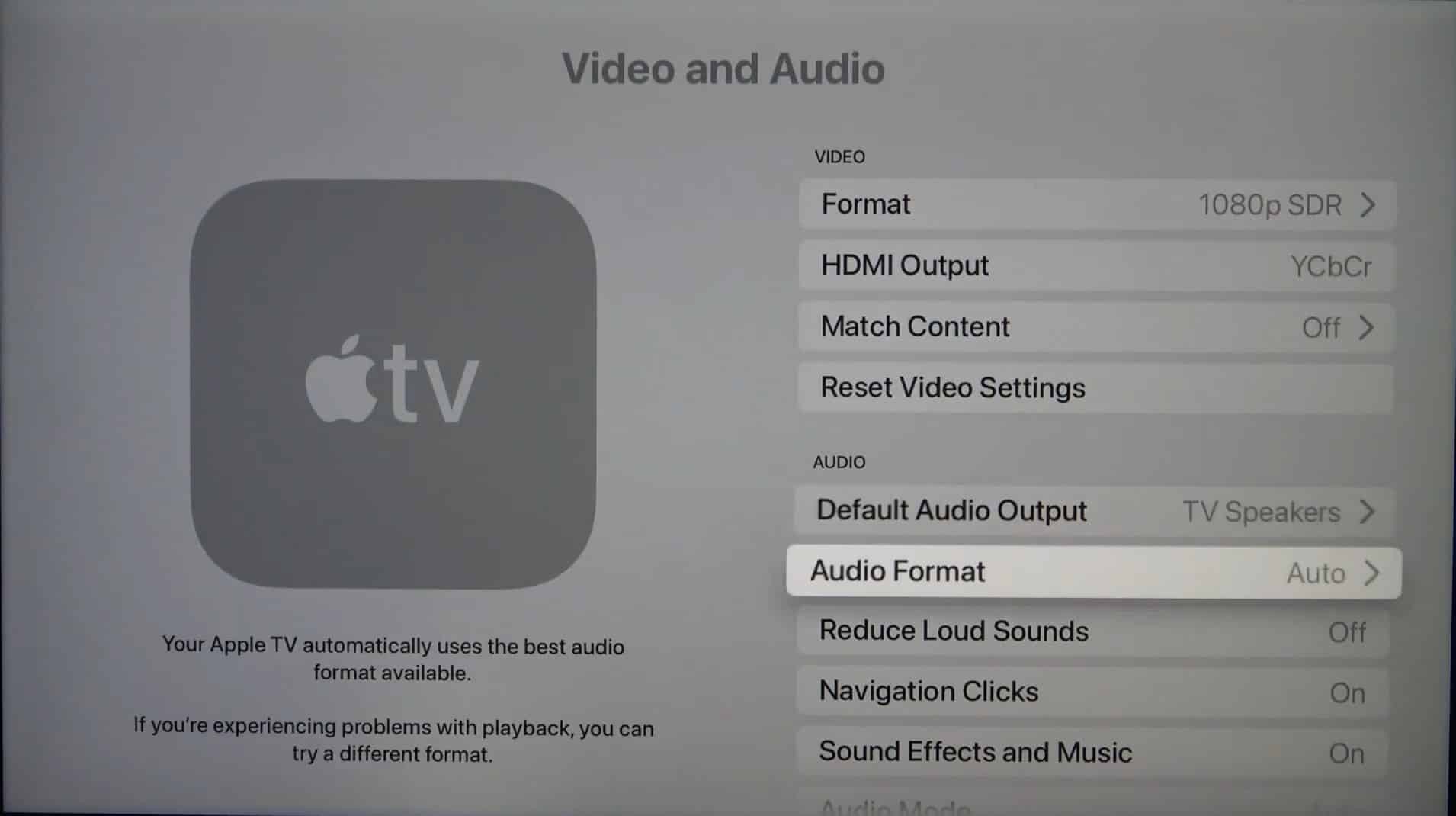 Finally, use the

Change format

option to configure the setting.
19. Try Watching HBO Max in Incognito Mode (For Windows/macOS)
We love our web browser extensions and we're sure you do too since they typically modify sites to your liking in various ways. Some of the most commonly installed extensions include adblockers and dark mode extensions which remove ads and force dark mode on all websites respectively. Thus, these are great for tailoring the web to our preferences.
However, one or more of the extensions you're using may be preventing audio from being properly streamed from HBO Max, thus breaking it.
A very easy solution or test to determine if this is the issue is Incognito Mode. While in this mode, any extensions added are disabled. Along with that, it doesn't use any stored web cache to load the HBO Max website either. So, it's essentially like using your browser as if you reinstalled it.
Here's what to press on your keyboard to open an incognito window on Chrome, Firefox and Safari:
Google Chrome
Shortcut keys
Windows: Ctrl + Shift + N
macOS: Command (⌘) + Shift + N
First, click on the kebab menu ⋮ on the top-right corner of the browser.
Then, select New incognito window.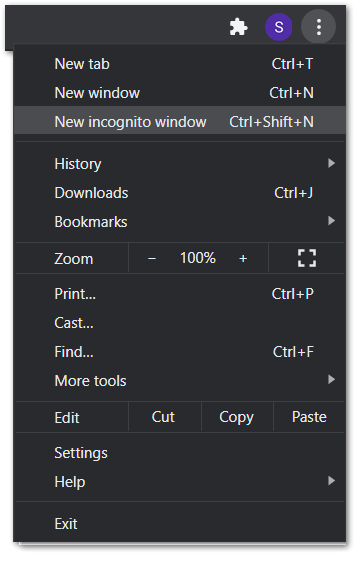 Mozilla Firefox
Shortcut key
Windows: Ctrl + Shift + P
macOS: Command (⌘) + Shift + P
First, click on the hamburger menu (三) on the top-right corner of the browser.
Then, select New Private Window.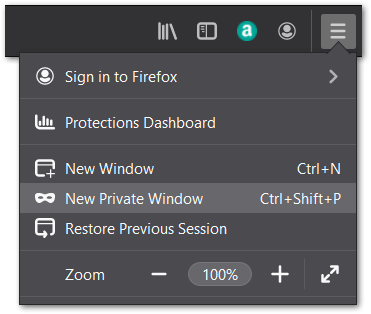 Microsoft Edge
Shortcut key
Windows: Ctrl + Shift + N
macOS: Command (⌘) + Shift + N
First, click on the meatball menu icon on the top-right corner of the browser.
Then, select New InPrivate window.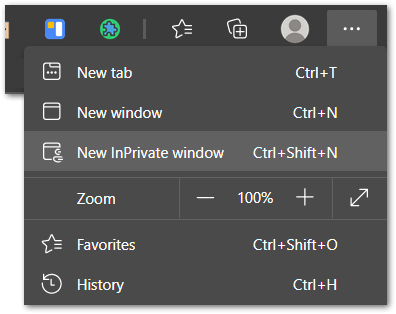 Safari (macOS)
Shortcut key
macOS: Command (⌘) + Shift + N
First, click on File. It is on the top-left corner of the browser.
Then, from the drop-down menu, select New Private Window.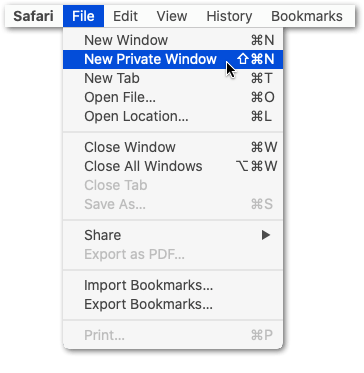 Perhaps this fix resolves your initial HBO Max audio issues. Sure, you could stop there and simply watch HBO Max in incognito mode all the time. However, we're pretty sure you installed those extensions for a reason. Furthermore, cookies aren't saved in Incognito Mode meaning you'll have to log in each and every time tirelessly. 🥱
So, we suggest manually disabling each of your extensions one at a time and testing HBO Max to figure out which one is the culprit. Eventually, you'll find out the bad actor and you can report the issue to its developer. Besides that, you can try step 20 to clear all the web browser data and resolve audio issues caused by caching errors or glitches.
20. Clear the Web Browser Cache and Cookies (For Windows/macOS)
Cookies and cache are paramount for an enjoyable web browsing experience for a very good reason — speed. As its name implies, cache locally stores bits and pieces of the websites you frequently visit while cookies 🍪 save login information. Loading cache from your device's storage is much faster than waiting for a server to send it over the Internet. As a result, your Internet experience is much faster.
Unfortunately, as with many software solutions, cache and cookies can get corrupted and may be the reason why you're unable to hear the audio from your HBO Max titles. Thus, we suggest clearing them both so that you start fresh.
There are many different browsers but the process is similar for many of them:
For Windows
Start by going to the HBO Max website.
Then, in your browser's address bar, click on the Lock icon or similar.
Next, click on Clear cookies and site data… or similar.
After that, in the new window, review the information given and finally click Remove.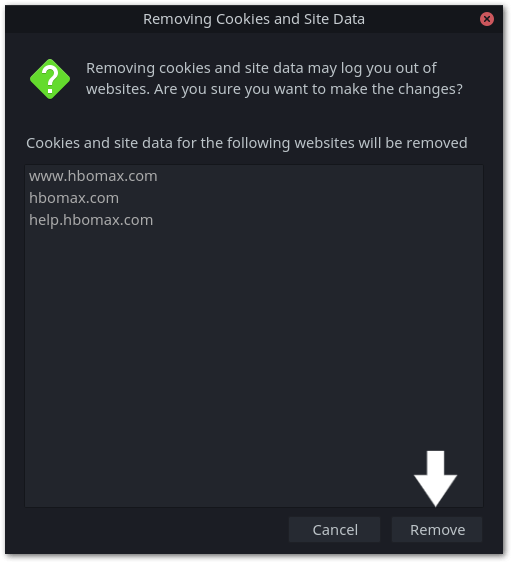 For macOS
First, with Safari launched, from the Menu Bar, click Safari and select "Preferences…"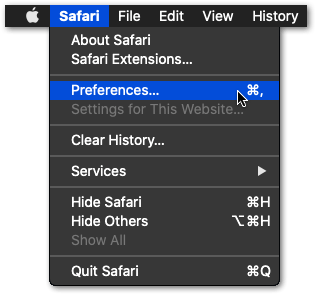 At the following window, choose Advanced from the top bar, and tick the box next to "Show Develop menu in bar".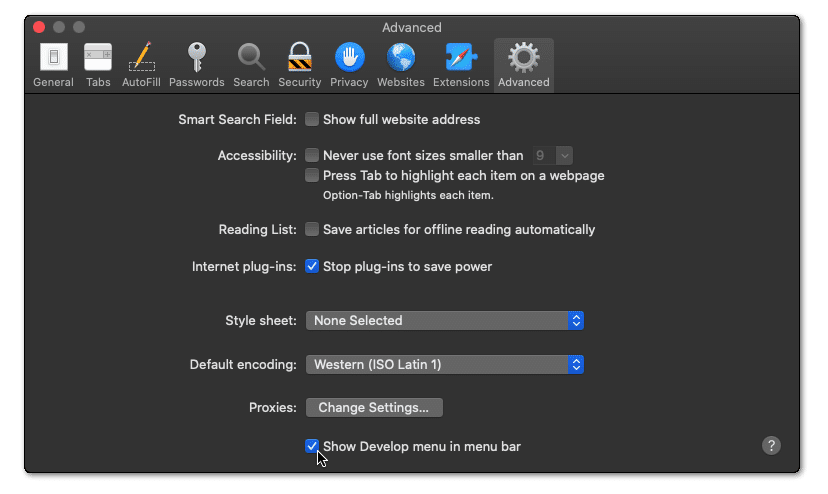 Subsequently, from the menu bar, click Develop, and select Empty Caches.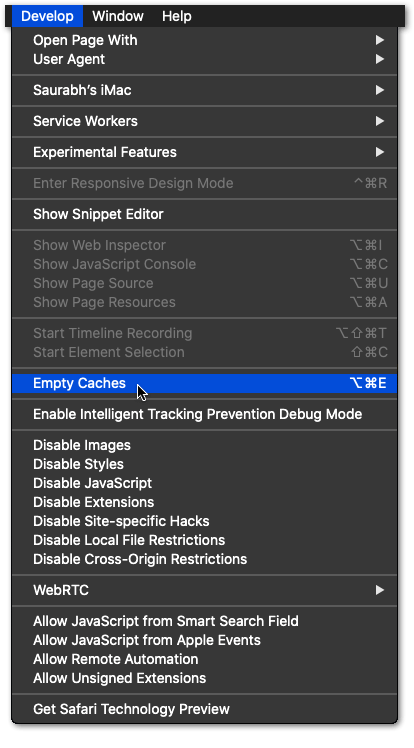 After that, you can clear your search history and even more Site Data and Cookies. To do this, from the Menu Bar, click Safari, and choose "Clear History…".
Lastly, click Clear History at the following window.

21. Try Another Supported Web Browser (For Windows/macOS)
Did none of the previous web browser fixes work? If that's the case, we suggest trying out another supported web browser to stream HBO Max content. There are various reasons why your current browser can't stream audio properly, such as bugs or corrupt configuration settings.
Plus, since different web browsers employ a different engine, they process website information slightly different as well. So, you may not encounter this particular HBO Max audio issue on the other web browser.
As such, we recommend testing one of the supported web browsers which include:
Google Chrome

Mozilla Firefox

Microsoft Edge

Safari

22. Reinstall the HBO Max App
Yet another point of failure is corrupt files in your HBO Max installation, which may interfere with proper audio streaming. Therefore, we recommend completely reinstalling the app as it's an easy way to ensure all its files are 'refreshed' and without corruption or even cached data.
Of course, it goes without saying that this doesn't apply to the web version, but a similar result can be achieved by clearing its cache and cookies (Step 20).
Here's how to do it on Android, iOS and the Microsoft Store but set-top boxes follow a similar process:
Microsoft Store
First, open up the search menu by pressing Win + S on your keyboard.
Then, type HBO Max and right-click on the listing.
Click on Uninstall in the context menu.
After that, search for the Microsoft Store and open it.
Finally, in the Microsoft Store, search for the HBO Max app and proceed to install it.
Android/iOS
Both of these OSes handle apps through their own app stores, which is the Google Play Store and the App Store for Android and iOS respectively. Thus, the process will be similar for both. Here, we're showing how it's done on Android:
First, open up your phone's respective app store.
Then, search for HBO Max and select the relevant listing. Here's a link to the listing for Google Play and the App Store.
Select the Uninstall option and wait a few seconds.
After that, you can press on Install to reinstall it.
Finally, open the app and you can try logging in again.
23. Report the Audio Issue to HBO Max Support
If you're reading this, it probably means none of the fixes above has worked for you. We're sorry to say, but it probably means the issue resides on HBO Max's end which means there's nothing we can do. Therefore, we recommend reaching out to their support team to obtain more suitable fixes to your particular audio issue and streaming device.
So, here are some links to their official support channels: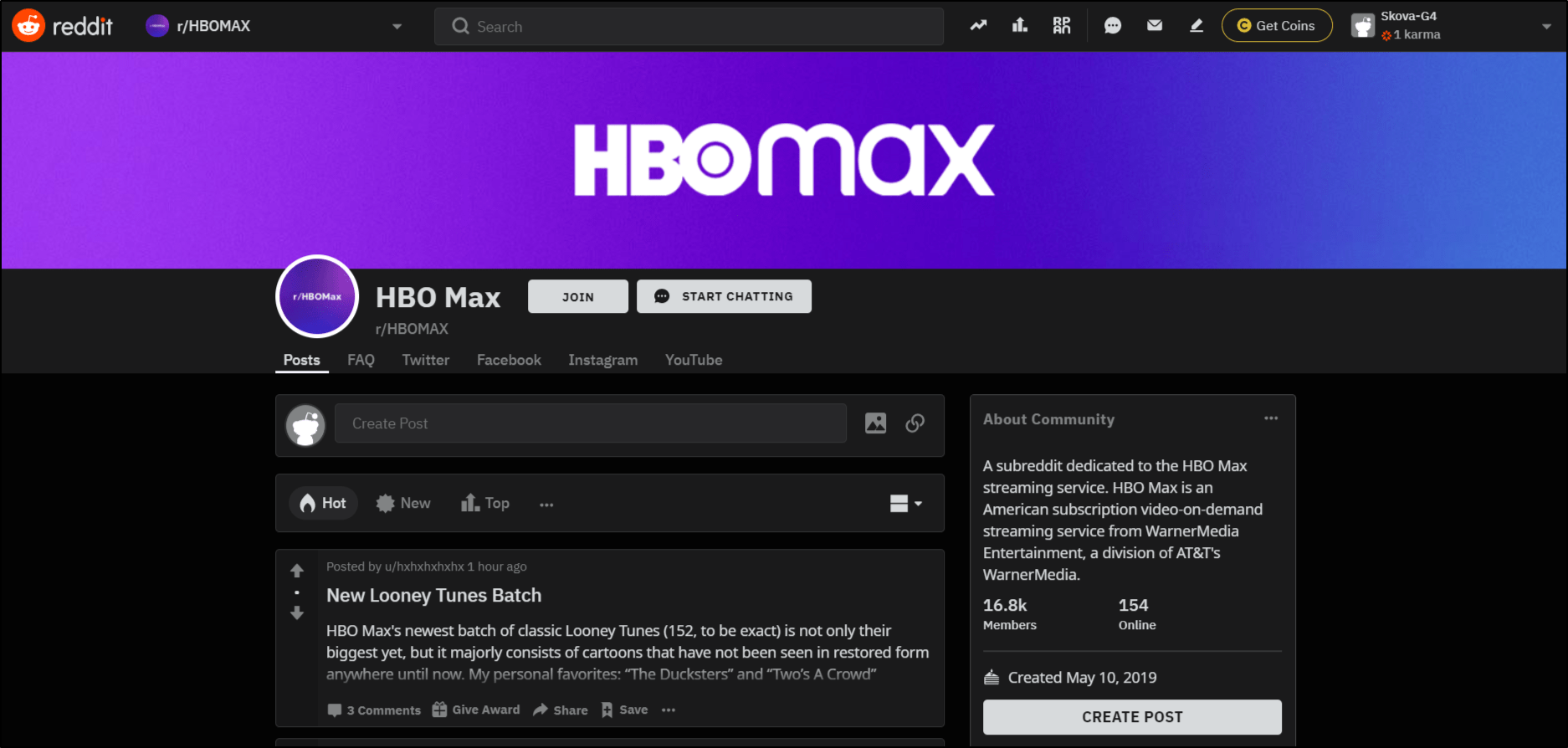 We're providing some tips on what to tell them if you decide to contact them. First, you should inform them about what you're trying to accomplish — in this case, fix the audio output or sound issue with HBO Max on your streaming device. After that, list every fix you've tried so far to remedy the issue so that they can try to replicate the problem on their end.
To contact the HBO Max support team:
Firstly, visit their Contact Us page.
After that, in the Topic select box, choose Troubleshoot & Fix.
Then, you can select one of the four methods to contact them – Chat, Text, Phone, or Email.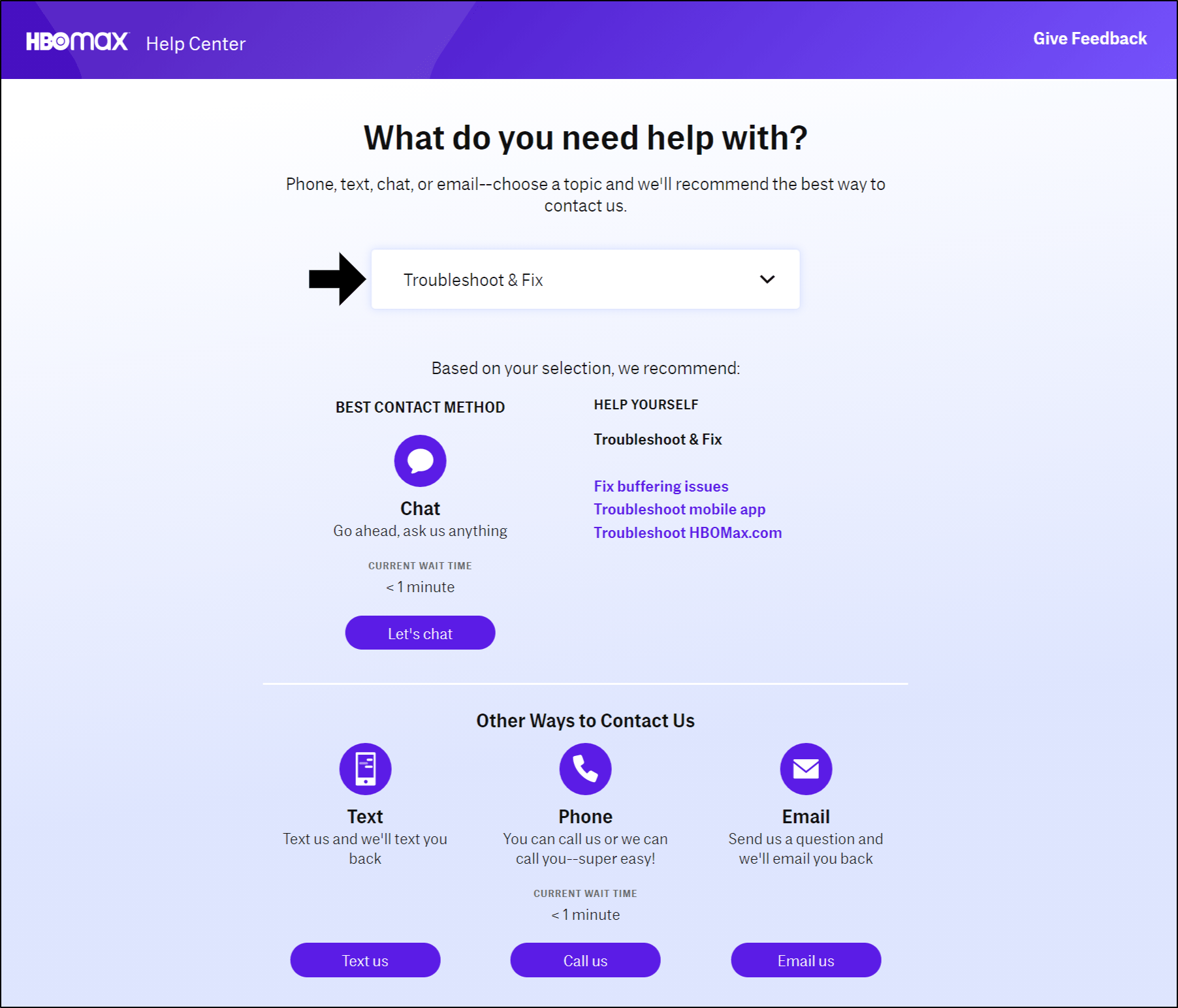 Conclusion
And that concludes our guide! Those were our 23 fixes for when HBO Max has no sound or audio. Audio is just important as video in our books as it's an integral step to immersing you in whatever show you're watching.
Plus, troubleshooting it definitely takes too much time. So, we've already done the research for you and neatly arranged them for your convenience!
Like we always say, it's good practice to test out the audio after each fix so you know what was causing the problem. That way, you can easily troubleshoot it in the future again! You'll just end up going in circles if you don't. 🤔
If none of them worked, there's a high chance that it's actually a problem with HBO Max themselves, so we suggest reporting the issue (Step 23) and waiting until they resolve it.
Well, hopefully at least one of our tips helped you out!
Before we close, feel free to comment down:
Are you encountering audio issues with shows or movies on HBO Max? Do share your experience, we or another reader might be able to help out! 😉

Have another fix for this HBO Max audio issue that we haven't mentioned yet?

What other issues are you struggling with on HBO Max?
Feel free to share this guide with your streaming buddies whose audio or sound on HBO Max isn't working. 🤗