Do you find that you can't log in to HBO Max or the "Sign In" button just isn't working correctly?
Picture this: You've just arrived home and need to relax from a stressful day of work 🥱. Seems like some HBO Max is what you need! You turn on the TV but alas, you're met with an unwelcome log in or sign in error! No matter what you do, it seems like you can't watch your favorite show anymore just because you can't sign in to HBO Max.
If that sounds like you, you've come to the right place!
We've seen a lot of reports of this happening to other users so rest assured you're not alone. Often users find that they get the "The email address or password is incorrect. Please try again" error message.
Other times, the sign in button on HBO Max appears greyed out or isn't working.
Android users have even reported getting stuck on a Service Error or Post Data error message. If you get such a Service Error on HBO Max, we recommend checking out our other guide here.
Surely you've already tried troubleshooting it or similar errors in the past, and we can guarantee that it took far longer than it should've. As such, for your convenience, we've done the research and compiled the fixes for how exactly to solve this problem!
With detailed steps, below are 18 fixes for when you can't sign in to HBO Max or the log in button isn't working. We've arranged them from easiest to hardest so that you can not only save time, but also quickly identify what's causing the issue.
Ready? Let's jump right in!
Before reading on…
Most of the steps apply to macOS, Windows, Android, and iOS. However, if you're experiencing the issue on a newer M1 Mac, Smart TV, set-top box (Apple TV, Roku, Fire TV), or game console (PS4, PS5, Xbox, Nintendo 3DS) the process and concepts are rather similar.
---
Table of Contents
---
1. Check Your Login Credentials
Believe it or not, one of the main reasons users can't sign in to HBO Max (or any online login forms for that matter) is because they haven't entered their username and password correctly in the first place. Hence they'll get the "The email address or password is incorrect. Please try again" error message as that combination of credentials isn't matched in the HBO Max servers.
Nonetheless, entering the wrong credentials is likely possible, especially with the tonnes of online services and streaming platforms available right now. There's no doubt users can mix them up accidentally sometimes.
Therefore, before getting into the other more technical fixes, we recommend testing this login form in case you've entered your credentials incorrectly. So, try erasing your inputs and reentering them.
One key thing to consider when checking your HBO Max login input is to make sure the Caps Lock isn't enabled. Besides that, accidentally entering an extra space in your password input can render your login failed as well.
Besides that, it's important to note that passwords on HBO Max contain numbers and special characters. So, if you enter them without, you'll find that the Sign In button on the HBO Max login form is greyed out or not working at all.
This can also happen if you leave out the alias (@) symbol in the email input.
Suppose you're relying on the autofill function to speed up the process of logging into HBO Max. Although it could save you the trouble of remembering credentials, this could backfire and could be the cause you can't sign in on HBO Max. In this case, there could be glitches or a faulty initialization during the autofill.
Hence, to reconfigure the login process, you can try deleting the entered credentials and typing them in manually.
2. Check HBO Max's Server Status
If the previous web browser steps didn't work for you, then we should verify if it's truly an issue on their side – hence, a server-side issue. By determining if the servers are the ones at fault, we can safely assume that nothing on our end will work until they fix whatever's wrong on their end.
This can definitely save us a lot of time since we don't have to bother troubleshooting and wasting precious time since we really can't do much about it.
We can easily do this with the help of various free websites that constantly report server statuses. For this, we highly suggest using Downdetector due to all its various features.
Right when you load up the HBO Max page, you can see the server status in big bold letters so that you immediately know if something's wrong. Furthermore, we see a nice chart of user-reported HBO Max outages right below it. In fact, you can see that this is how Downdetector reports possible HBO Max server problems.
You might be thinking that sometimes these outages are only region-specific and not worldwide, and you'd be right. Luckily, Downdetector also provides a heatmap of the affected regions, further enabling you to accurately verify if you're actually experiencing a server outage.
So, once you have this information, we can deduce the problem's source. If Downdetector says that HBO Max is experiencing issues and you can't sign in on either the web version or the app, it's very likely a server-side issue. As we've alluded to earlier, there's really nothing you can do about this.
Fortunately, they probably already know about this issue and will usually get it resolved within a few hours to a day. So, you can just sit tight and do something else in the meantime. In step 13, we linked their official support channels and some tips on how to address your issue to them.
Still feel like you want to troubleshoot or you have the time to do so? It doesn't hurt to try out the other steps below just in case it isn't a server-side issue.
3. Restart the HBO Max App or Refresh Your Web Browser
Sometimes, a quick restart of the app is all you need to fix it. By restarting the app, various app features and functions are refreshed. Critical functions like the HBO Max app's connection to the Internet, and by extension the servers, will be re-established once you restart the app.
A proper connection will ensure that your login credentials are properly sent to the appropriate servers to be verified. Hence, we highly recommend doing this first as it's dead simple and will rule out any errors in the app itself.
The same concepts apply if you're using the web version of HBO Max. For this, we recommend reloading the HBO Max web page and restarting your web browser instead.
Essentially, both methods function by restarting your session with the HBO Max service. So that in the following sessions there aren't any temporary issues interfering with your login process.
That being said, the following are steps to restart the HBO Max session on your streaming device:
Reload the HBO Max Web Page
If you're streaming HBO Max via your web browser on PC, a simple reload of the page might do the trick. No matter which browser you use (Chrome, Firefox, Edge), the steps to refresh the HBO Max page are similar:
Click the reload button on the web browser
Press the Ctrl + R key (For Windows) or the Command + R key (For macOS).

You can take this a step further and restart your web browser. All you need to do is simply close your web browser, reopen it and visit HBO Max.
Hard Refresh the HBO Max Web Page
This step aims to not only reload the page but also remove some minor cache associated with it. Therefore, it's a straightforward way to clear the HBO Max page cache and force load the most recent version.
On Windows: For most web browsers (Chrome, Firefox, Edge), press Ctrl + F5 together at the HBO Max page to perform a hard refresh.

On macOS: For Safari and other web browsers on macOS, press the Command + Option + R key simultaneously.

Restart the HBO Max App
For the HBO Max app installed on your phone, tablet, set-top box or Smart TV, rebooting the app can bring about similar effects.
Hence, the steps for this are generally similar on most streaming devices, so follow the steps below:
First, exit the HBO Max app and close it by removing it from your Recent Apps or App Switcher. If you're using Android devices or other set-top boxes, you can Force Stop the HBO Max app through your Settings app.
Then, relaunch the HBO Max app from your homepage or app list.
4. Restart or Power-Cycle Your Streaming Device
Aside from restarting the HBO Max session, you can take an extra step and completely restart your streaming device as well. Some users have found there no longer to be login issues with HBO Max after a quick reboot.
Hence, this could mean that the sign-in issue is attributed to a lack of system resources or temporary issues on the device. So, through restarting, we can free up system resources and remove any corrupted code to get a brand new session.
Therefore, the following are ways to restart your streaming device:
For Android
First, on your device, locate the Power button.
Then, press and hold it until the Power Options menu appears on the screen.
Next, tap the Restart button and wait for your device's screen to completely turn off.
Lastly, wait for your device to boot up completely. This step may take several minutes to complete.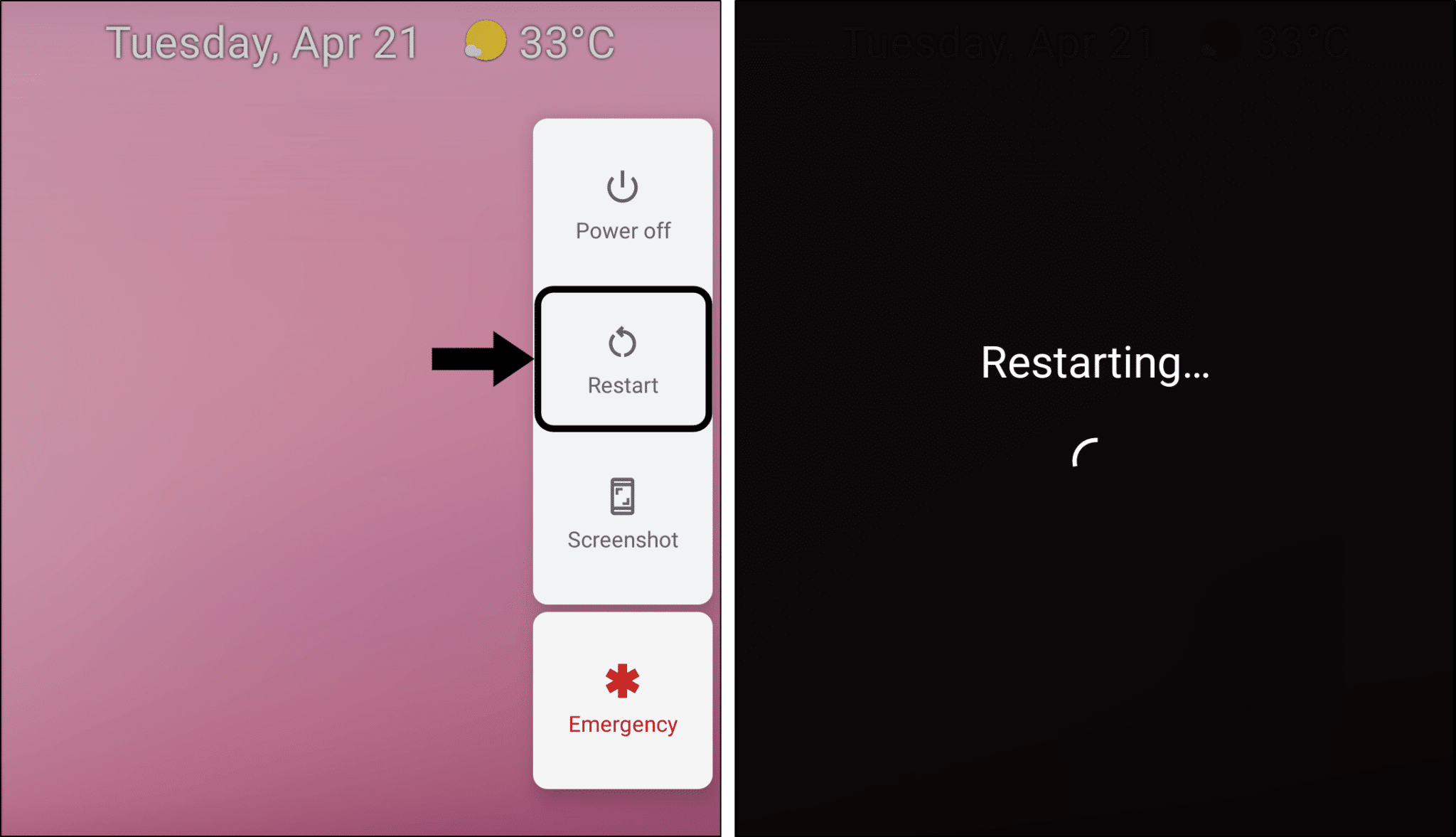 For iOS
First, press and hold down on the Power button (on the right side of your iPhone) until the "Slide to Power Off" option appears on your screen. 📴
Next, release the Power button.
Then, hold and drag the slider to the right until your iPhone or iPad's screen turns black.
After turning off your device, wait for at least ten seconds then, press and hold the Power button again until the Apple logo appears on the screen.
Lastly, wait for your device to completely boot up and try to log in to your account to check if it resolved the issue on HBO Max.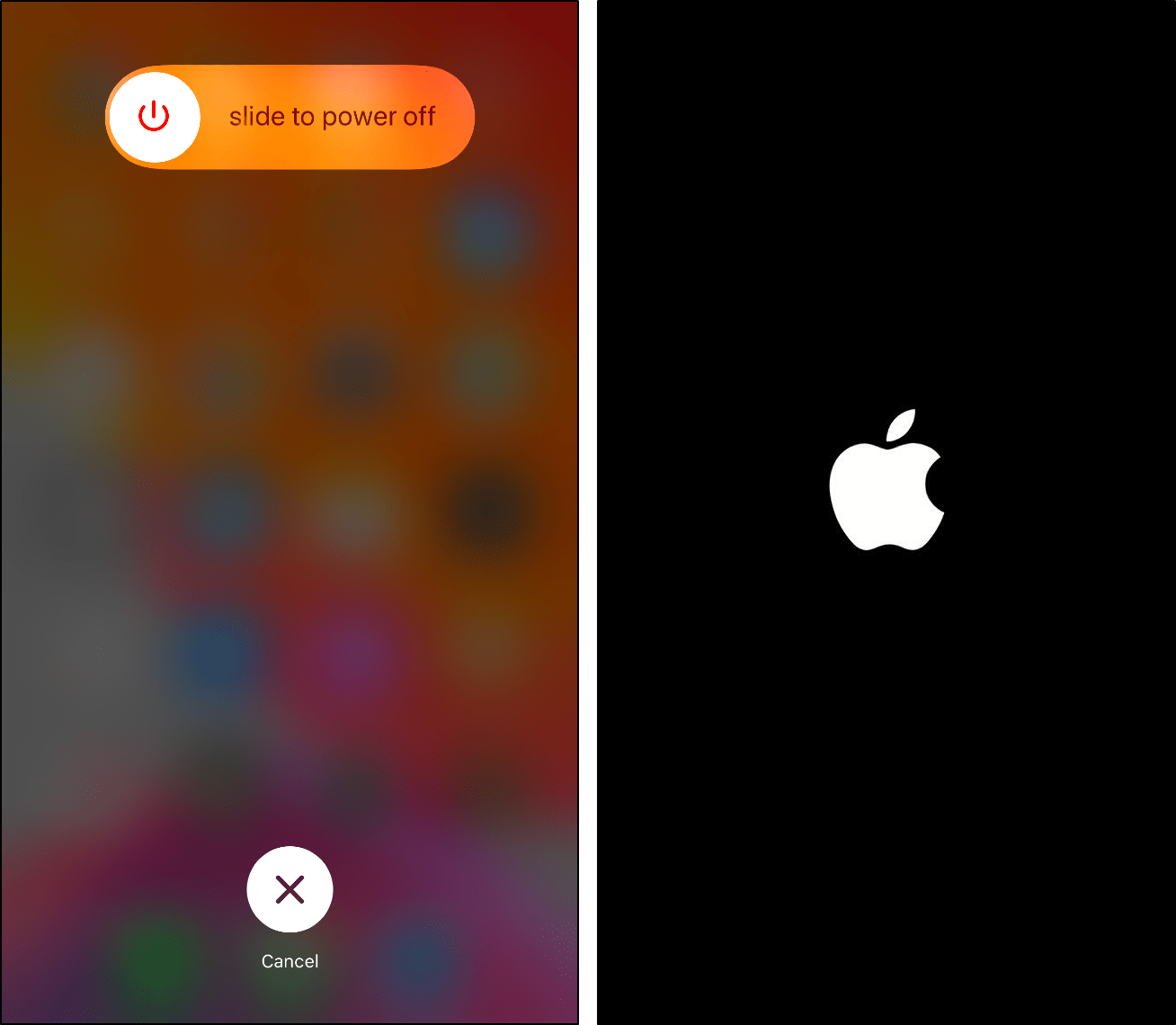 Power-Cycle Your Streaming Device (For Set-Top Boxes, Smart TVs, Game Consoles)
For devices connected to an electrical outlet 🔌, we recommend power-cycling it for a more effective and thorough reset compared to a traditional restart. Basically, by power-cycling, we're not only completely turning off the streaming device, but we're also disconnecting the power supply cord.
Hence, resetting the power source within the streaming device, by purging the capacitors and energy storage components completely. Doing this is known to rectify frozen or even malfunctioning devices.
Therefore to power-cycle your streaming device:
For starters, turn off the device you're streaming HBO Max from and switch off your TV.
Next, unplug all the cables, mainly the power cord and HDMI cable.
Then, wait for about 1-2 minutes before plugging the wires back correctly and turning on your device and TV.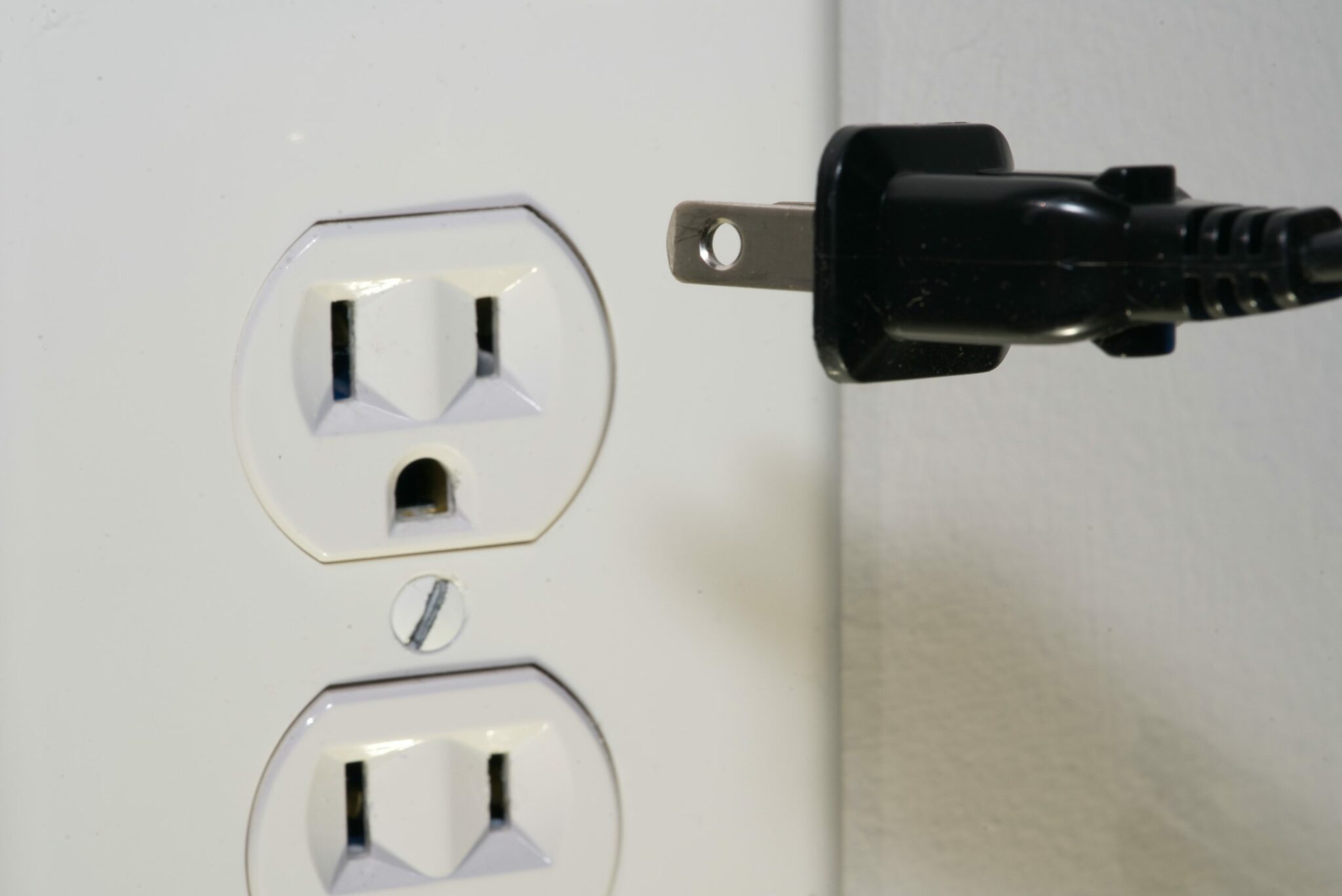 5. Update the HBO Max App
We always recommend updating the app in question since it's really easy and straightforward to do. In general, we recommend updating all your apps since it, more often than not, improves your user experience by introducing new features and squashing any bugs 👾 within the app.
For example, the developers 👨‍💻 may have implemented a better and more reliable way for you to log in so that you're more quickly verified by their servers. On the other hand, one of those bug fixes may specifically address the login issue!
Sometimes, these updates fix critical security issues that may compromise your personal information. So security and privacy concerns are another reason to keep your apps updated, especially if you have your cards linked to a subscription service, like HBO Max.
It goes without saying that this doesn't apply to you if you use the web version of HBO Max. This is because on the web version of HBO Max, developers can directly implement and integrate the updates with the website. In that case, try out step 17 where we detail how to clear your browser's cache to reload the latest version of the site.
Here's how to update the HBO Max app on Windows, Android, and iOS:
Windows (Microsoft Store)
To start, press

Win

+

S

on your keyboard to search for your apps.

Then, search for

Microsoft Store

and open up the app.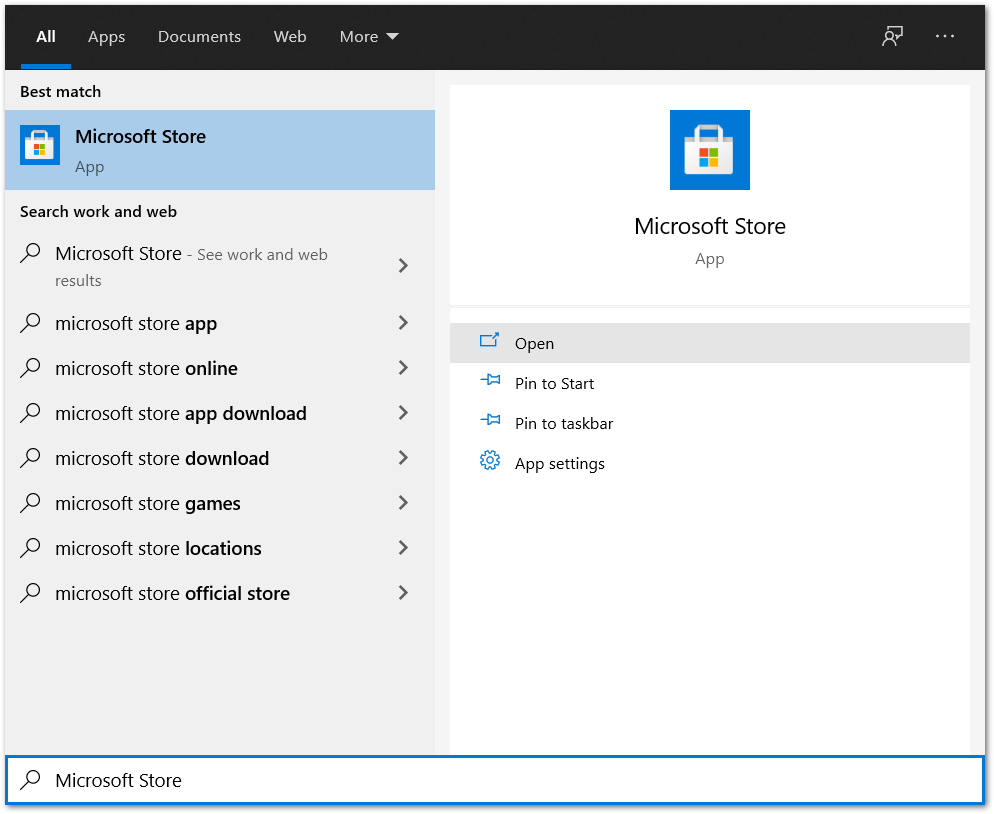 At the top right corner of the app, click on the three-dotted button and select

Downloads and updates

.
Then, click

Get updates

and

Update all

to update all your apps.
Android/iOS
Both Android and iOS use their own app stores to handle installing and uninstalling apps so the process will be similar. That's Google Play and the App Store for Android and iOS respectively:
First, open the appropriate native app store for your device.

Then, search for

HBO Max

and select the listing. Here's a link to the listing for

Google Play

and the

App Store

.

If there's an update for the app, you can tap the

Update

button and let it do its thing.

6. Change Your VPN Location
Virtual Private Networks (VPNs) are a fantastic addition to your online browsing activities and if you aren't already using one, you should! Especially, if you're streaming on sites like HBO Max or Disney Plus, you can access the platform while you're in another region, and even watch a wider range of programmes.
Essentially, they create a 'tunnel' for your data, which no one can peek through, from your device to whatever VPN server you choose – usually in a totally different country. So, your real IP address is separated from your activities since all the outside sees is that server. As such, it's an excellent method for maintaining your Internet privacy. 🕵️‍♂️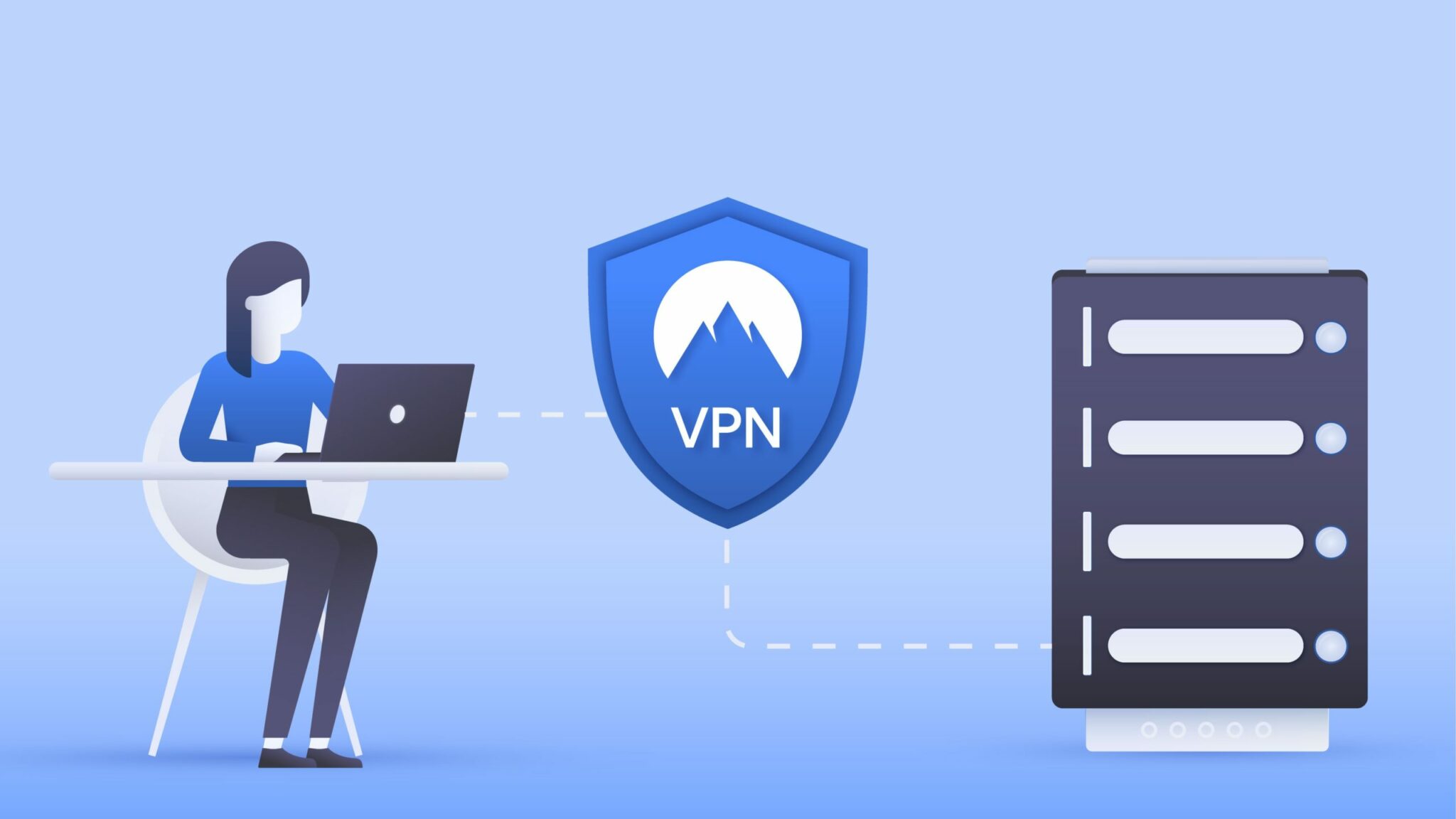 However, this does come at a cost when you try using a VPN for HBO Max. Many streaming services like HBO Max, Hulu or Netflix tend to block 🚫 those who use VPNs, which may explain why you can't sign in. In that case, usually, HBO Max displays the "Not in Service Area or VPN Detected" error message.
One of the reasons why they do this is because VPNs can be used to circumvent geo-restricted content since it appears as if you're logging in from another country.
Such shows are geo-restricted since each country has different distribution rights for the particular show. They know if you're using a VPN since the IP of the server you choose probably makes many requests to HBO Max – too many to be human. This is because other VPN users may be using the same server as you.
Steps to Fix When HBO Max isn't Working With Your VPN
The solution? Try another server. It may have not been blacklisted yet by HBO Max so it's worth a shot.
Note: You can find the list of countries where HBO Max is available on this page. So, you can try connecting to a region where HBO Max is available. Else, you'll land on the "Sorry, HBO MAX isn't available in your region yet." error message.
If it still doesn't work, you can try using a dedicated IP address feature for your VPN. It's available under different names for each VPN provider – NordVPN calls theirs Obfuscated servers.
Another option would be to contact your VPN provider to see if they have a special server just for HBO Max that isn't blacklisted.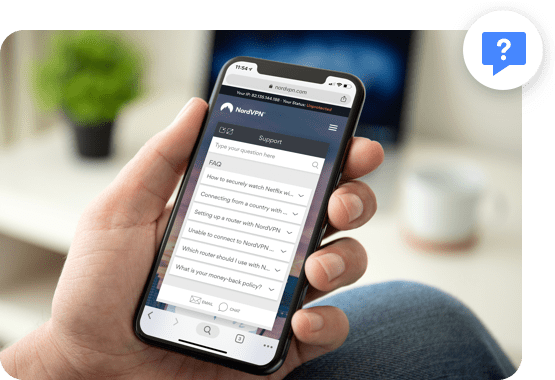 Lastly, we recommend avoiding any free or cheap VPN service, which essentially assigns the same IP address to tonnes of users. Thus, setting off all the alarms and VPN detectors on the streaming service's end. So, try a premium service, which you can use beyond watching TV shows.
Need a Top-Tier VPN for HBO Max? Try NordVPN!
We use NordVPN almost daily for various tasks including watching shows and movies on the HBO Max platform. Not only does it successfully mask your location, making it appear as if you're in the US, but it also sets up almost instantly.
All through a click of a button!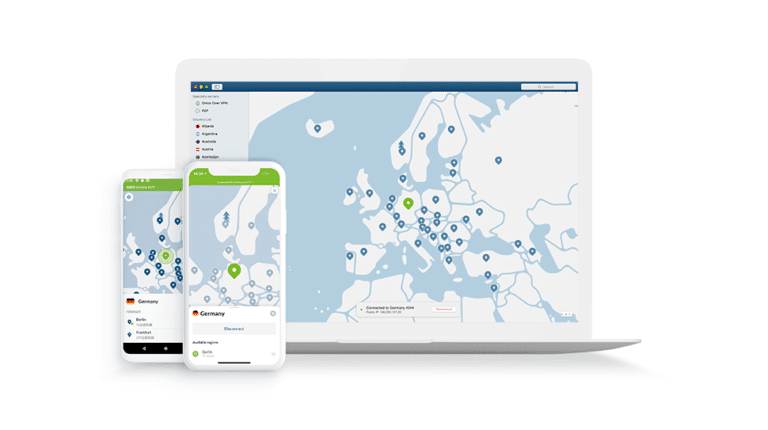 ---
Get NordVPN with up to 68% OFF today!
---
7. Disable or Reconnect Your VPN
Tried all the options on your VPN but you still can't sign in to HBO Max? You might have to completely forego the VPN completely in this case. Their anti-VPN measures may be really good so connecting to their website with your regular IP should be the solution.
Sure, you lose some privacy but as long as you turn it back on after you're done watching your show, you should be fine. It's not the end of the world.
Nevertheless, if you're living outside the countries where HBO Max is available, using a VPN might be your only solution to circumvent the geo-restrictions.
On that note, we recommend trying a different premium VPN service, like NordVPN, which should surely work. Besides that, you can try the other fixes in step 6, to resolve your VPN issue with HBO Max.
Some users have even found that simply reconnecting their VPN connection turned out to be the right fix. So, whether you're using a premium service or have manually configured it, try disconnecting and enabling the VPN connection again.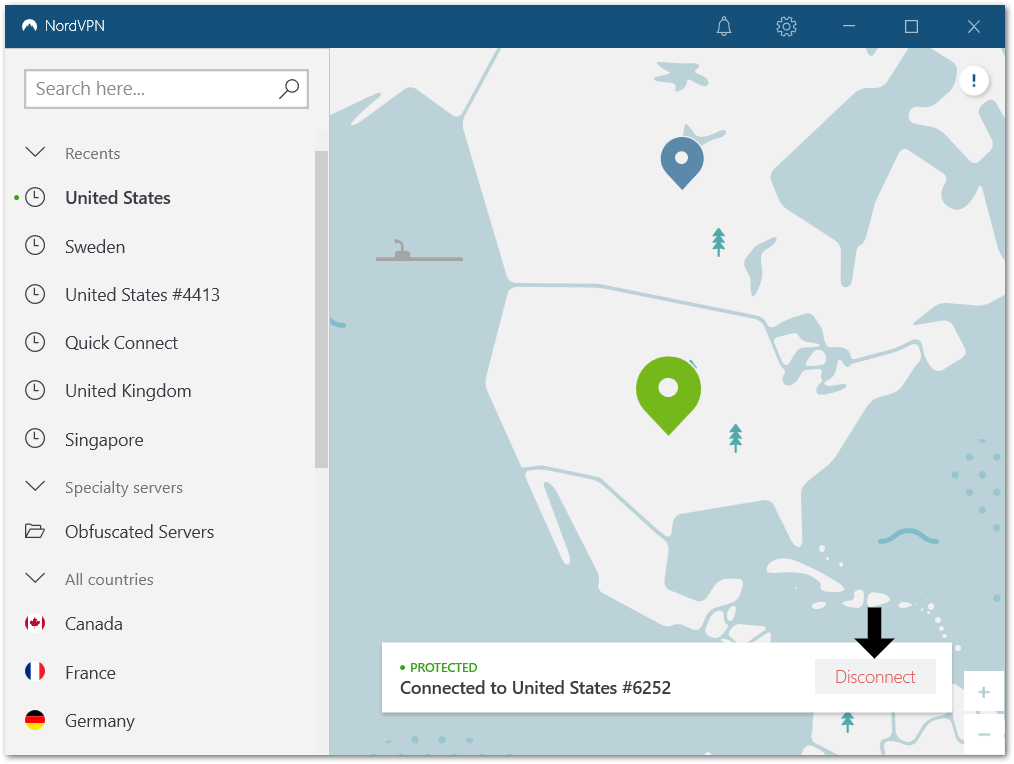 Then, simply relaunch the HBO Max app or refresh its website (Step 4) and check if you still can't sign in.
8. Try Logging In on a Different Streaming Device
Perhaps this HBO Max login issue is localized on one of your particular streaming devices. So, through this step, we're troubleshooting if there are any issues with your original streaming device that's resulting in your login error.
Therefore, we recommend attempting to log in to HBO Max on a different device, preferably one that you know has worked before. For instance, if you were initially trying on a phone, you can try logging in on your PC 💻 or even another phone. 📱
If you can log in to HBO Max successfully on another streaming device, then you may have to stick to it temporarily. Plus, it's worth noting, you can even mirror your PC's screen to your TV using an HDMI cable.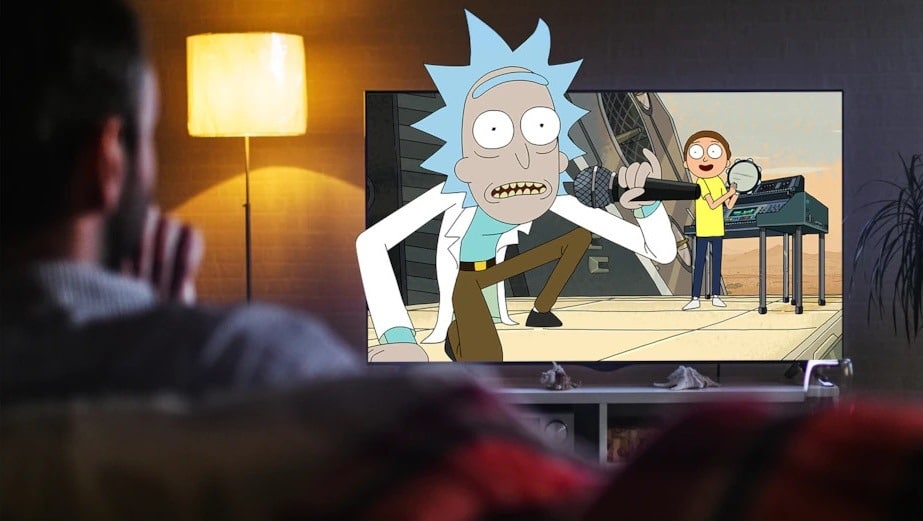 So, there could be an issue with the app on that particular device. Hence, HBO Max may be tirelessly working on releasing an update. In that case, we suggest trying to recall any software changes that happened to your main HBO Max streaming device that may have affected your ability to log in.
Also, we recommend raising the issue to the HBO Max support (Step 18). Besides that, you can also reach out to the device manufacturer's support team as well, such as Roku or Amazon Fire TV Support.
If you can't log in on any other devices, then there could be a server-side issue on HBO Max's end. Otherwise, it could be an issue with the network you're connected to (Step 12) or a problem with your VPN (Step 6).
9. Try the Web Version of HBO Max
The next thing to try is the web version of HBO Max. You can think of this as an alternative route to reach the same destination. We're using the web version (instead of the app) to reach HBO Max's servers (the same servers that need to verify and authenticate our login).
So, there's a chance that the web version has a slightly different method of connecting and verifying your account on the servers, so it may work.
Here's the link to the web version of HBO Max.
If you still can't sign in through the web version of HBO Max, then the developers likely haven't addressed the bug you're facing. It's good practice to report the bug to HBO Max (Step 18) so that others don't experience the same fate.
We only suggest those on desktop attempt this fix since the site is configured for desktop screens. However, you can still try it on a smartphone but be warned that it may be annoying and unoptimised to navigate.
If you usually use the web version of HBO Max, then you can apply the same concept we're doing here by trying to log in on the app instead.
Otherwise, try signing into HBO Max on a different web browser. Some users have found this to be the right fix and the platform should be functional on any of the major web browsers (Google Chrome, Firefox, Edge, Safari)
10. Watch HBO Max in Incognito Mode
We love our browser extensions and we're sure you do too. Many extensions tend to modify sites depending on what you installed. For example, ad blockers remove ads and dark mode extensions modify the site's styling. Thus, these are great for tailoring the web to our preferences.
Unfortunately, these extensions might not play well with HBO Max. When they modify the site, they may break functionality within the website. This may very well be the reason why your login requests aren't able to go through.
To remedy this, we suggest trying to log in using the Incognito mode in your browser. When you're in this mode, any extensions you added are disabled. This is a great way to know if one of them is causing the issue.
Here's what to press on your keyboard for Chrome, Firefox, Edge and Safari:
Google Chrome
Shortcut keys
Windows:

Ctrl + Shift + N

macOS:

Command (⌘) + Shift + N
Click on the kebab menu on the top-right corner of the browser.
Select New incognito window.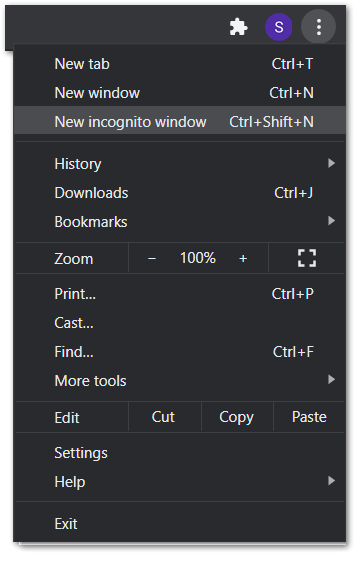 Mozilla Firefox
Shortcut key
Windows:

Ctrl + Shift + P

macOS:

Command (⌘) + Shift + P
First, click on the hamburger menu (三) on the top-right corner of the browser.
Then, select New Private Window.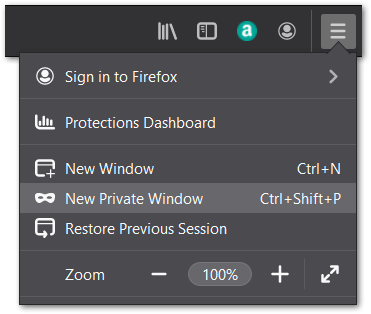 Microsoft Edge
Shortcut key
Windows:

Ctrl + Shift + N

macOS:

Command (⌘) + Shift + N
First, click on the meatball menu icon on the top-right corner of the browser.
Then, select New InPrivate window.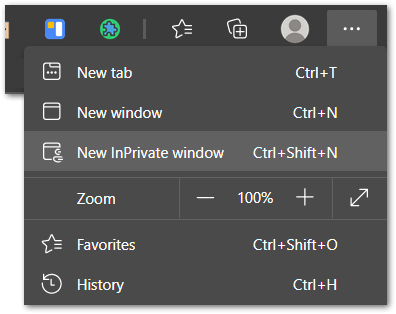 Safari (macOS)
Shortcut key
macOS:

Command (⌘) + Shift + N
First, click on File. It is on the top-left corner of the browser.
Then, from the drop-down menu, select New Private Window.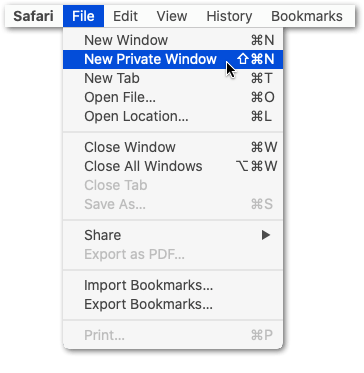 If you're able to log in, great! You could stop there and resort to watching HBO Max in incognito mode all the time, but we have a feeling you still want to have your extensions on. So, you can manually disable each of your extensions one at a time and test HBO Max to figure out which one is the culprit (Step 11). After that, you'll know which one to disable and you can even report the issue to its developer!
11. Disable Adblockers or Other Browser Extensions
When you can't sign in to the web version of HBO Max, a possible culprit could be your browser add-ons, such as an adblocker. Especially, if you were able to log in when in incognito mode.
In the case of adblockers, these nifty extensions typically allow you to "block" or remove advertisements you might find on a particular web page. However, this could backfire and incorrectly block certain elements on the HBO Max sign-in page or even interfere with the login form submission request.
Not only adblockers, but other web browser extensions could also conflict with the HBO Max page and possibly affect the logging in process.
Therefore we recommend temporarily disabling these extensions on your browser that could be potentially causing these HBO Max login problems. If they turn out to be harmless, you can proceed to reenable them again.
Google Chrome (Windows)
The steps to turning off extensions of web browsers on Windows are generally alike. For this example, we're performing the steps for Google Chrome:
Firstly, click the 3 dots at the upper-right, hover over More tools, and click Extensions.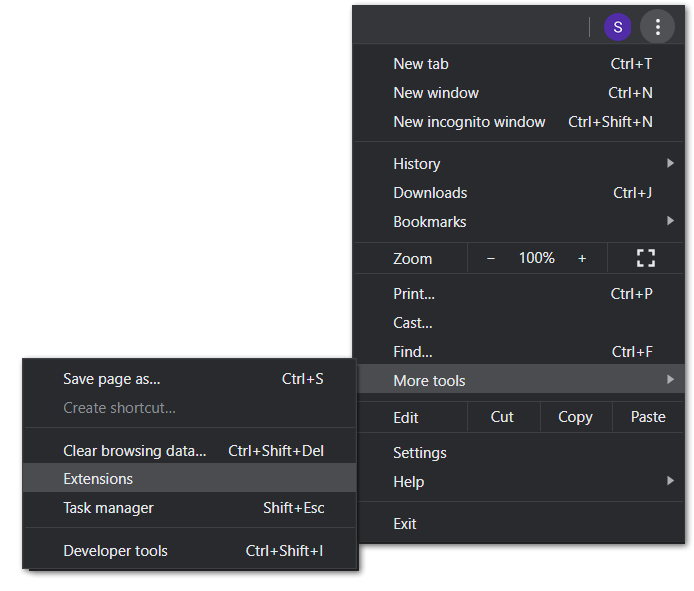 On the Extensions page, under the extension you wish to disable, turn the switch off.

Safari (macOS)
With Safari launched, from the Menu Bar, select Safari and click Preferences.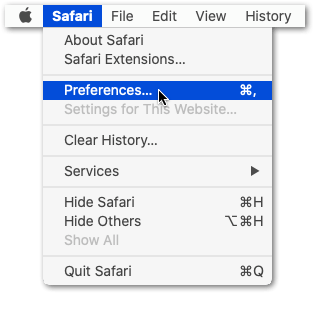 At the next window, choose Extensions from the top bar.
To disable a Safari extension, uncheck the box next to the particular extension.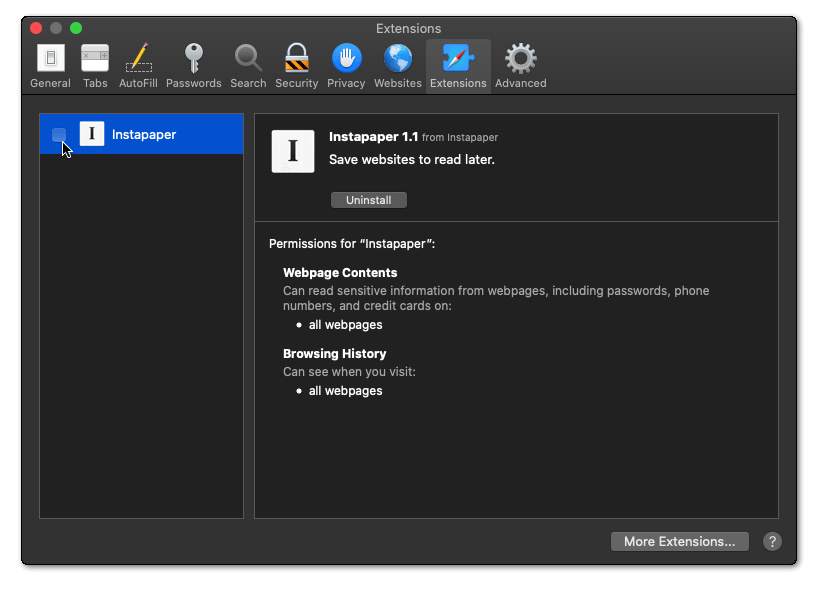 From there, suppose you've found the trouble-making extension. In that case, you can choose to completely delete the extension by clicking Remove (Google Chrome) or Uninstall (Safari). Then, try finding an error-free alternative instead.
12. Log In On A Different Network
Another way to see what's causing the problem is by logging in on a different network rather than, say, your usual home network. This way, we can see if there's an issue with the way your home network is configured that prevents HBO Max from working properly.
An easy way to do this without going to a totally different house is to use your mobile device's cellular data. It's quite rare to have issues with connecting to the Internet when using mobile data.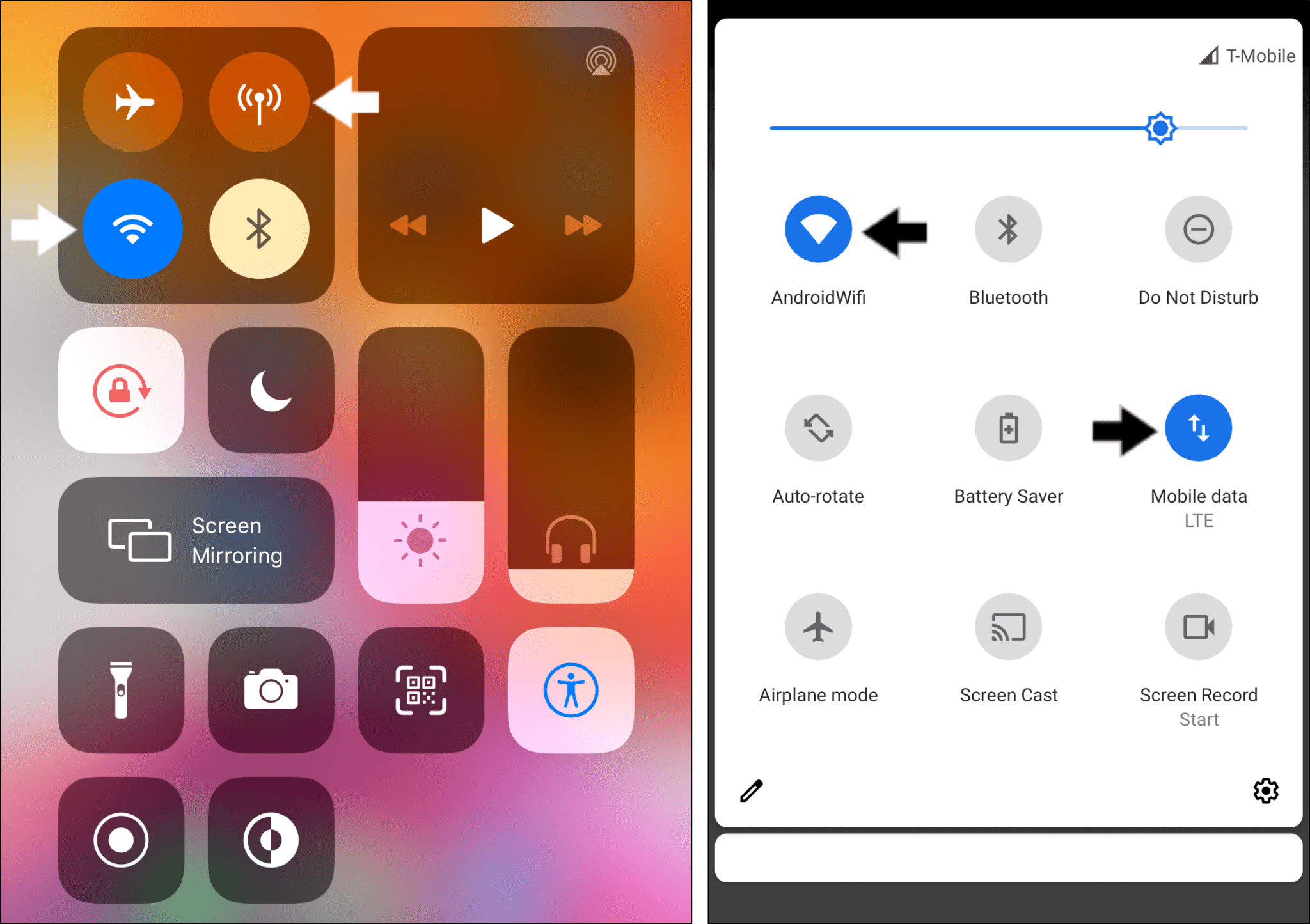 If this works, you can even use your mobile internet as a personal hotspot for your other streaming devices to connect with temporarily.
Simultaneously, we suggest digging into your router's settings or restarting it if you manage to log in using another network.
13. Run Malware and Virus Scans
In the off chance, your streaming device may be infected with malware or computer viruses 👾. This mostly happens with PC users, since they interact and load tonnes of different websites, giving way to a higher probability of virus infiltration.
Therefore, these malware could affect the performance and functionality of your entire system, let alone the apps or browser on your device. So, it's best to keep your PC free from such viruses, spyware, malware, trojans, etc. by performing regular checks.
So, what's the best way to remove malware on your desktop? Luckily, there are plenty of free antivirus services online, for you to check out.
However, in our opinion, your safest and best option will be using Malwarebytes.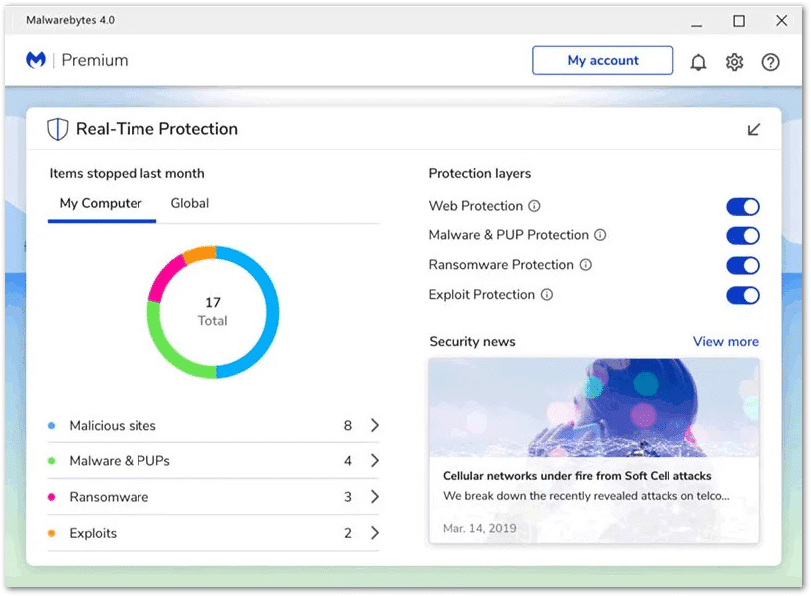 We personally use Malwarebytes for our desktops and it functions consistently and effectively to ensure our workstations are kept clear of any malware!
Plus, there's a completely free version!
So, feel free to try Malwarebytes on Windows, macOS, Chrome OS, Android, or iOS.
Then, once the antivirus software has done its job, restart your device (Step 4) and try logging in again.
14. Reset Your Account Password
Something may have gone wrong on HBO Max's user database or you may have been entering the wrong password this whole time. So, it's worth trying to reset your password to ensure that you're actually matching whatever password is stored on HBO Max's servers.
Plus, this is a great way to clear all the devices that are logged into your HBO Max account. So, it's a great way to cleanse your account from possibly many freeloading users, which could have your account flagged by HBO Max. Hence, this could be a plausible reason why you can't sign in to HBO Max as well.
Therefore, here's how to change your password through their website:
First, load up the

HBO Max website

on your web browser.

Then, click on the

Sign In

button on the top-right corner.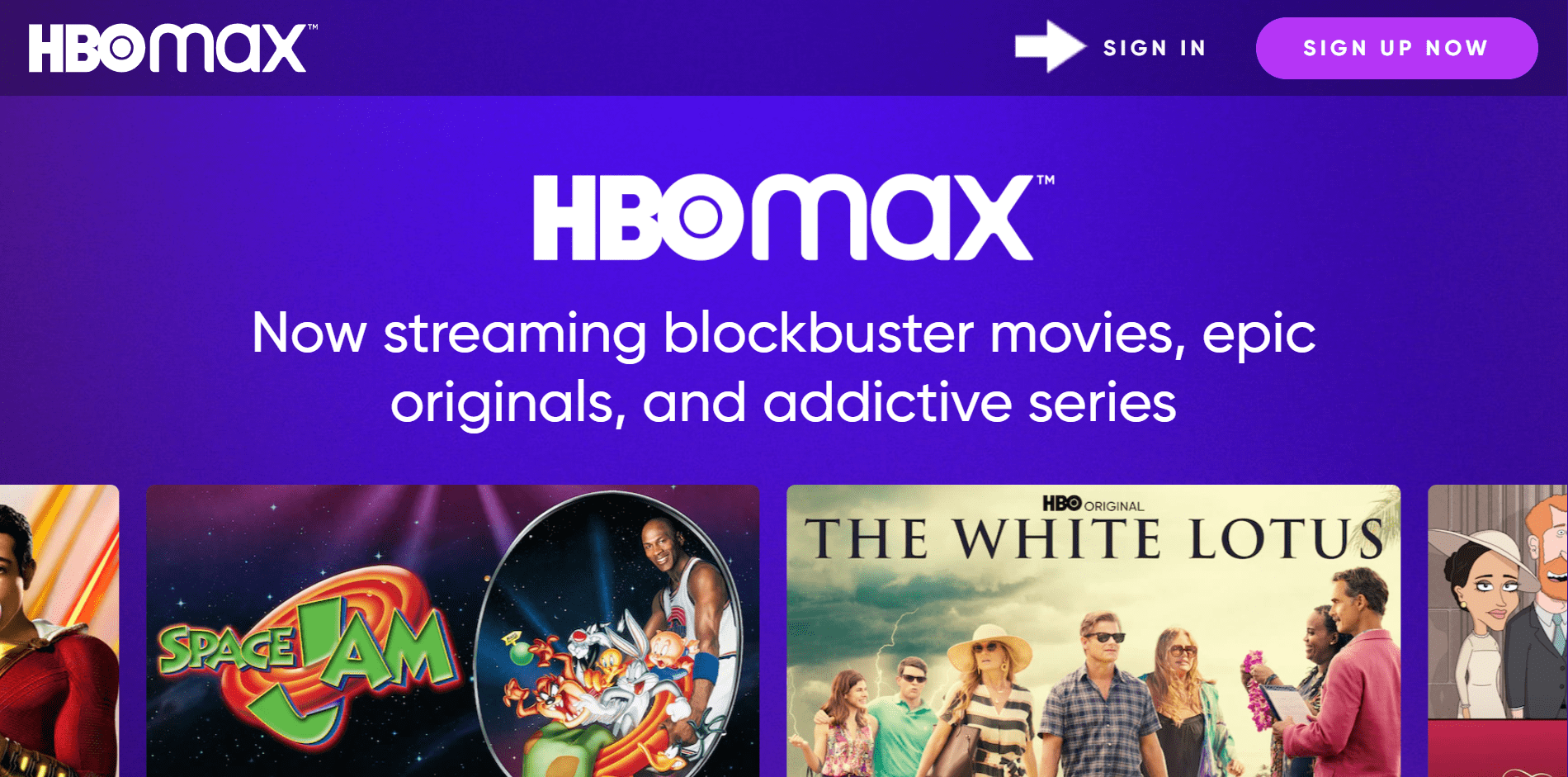 On the Sign In page, simply click the Forgot Password

option at the bottom.
Next, enter your HBO Max's registered email address in the field and click Submit

.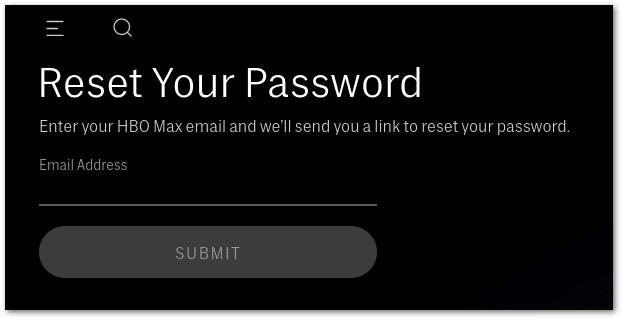 After that, go to your email's inbox and open up the email from HBO Max

.
Note: It may take some time for it to arrive.
Finally, follow the instructions given in the email to reset your password.
Once you've changed your password, all your logged-in devices have probably now logged out. But just to be sure, you can manually check so that there are no conflicts within your account.
15. Clear the HBO Max App Cache and Data
Moving on, cache on the HBO Max platform or app can also interfere with the login form submission. Basically, the more you interact with the app, for example by loading streams, program thumbnails, and pages, the app stores temporary files, known as cache. This is in order to reduce the access time the next time the app requests these same resources.
However, you might notice that when these cache accumulate, the app navigations tend to feel sluggish and buggy. Thus, when these data occupy a large portion of your device's memory it could overall affect the app performance and interfere with certain functionality, in this case, the login form submission.
For Android devices, Android TVs, and some set-top boxes like Amazon Firestick, you can clear all the HBO Max app data through the Settings app.
To navigate to these settings:
Firstly, open the Settings app
Then, tap on Apps & notifications.
Next, select HBO Max from the list of apps.

After that, tap Storage & cache.
Lastly, start by tapping Clear Cache, and then you can choose Clear Storage.
Meanwhile for other devices, for a similar effect, we recommend a quick reinstallation of the HBO Max app (Step 16). Whereas for the web version of HBO Max, you should delete the web browser data (Step 17).
16. Reinstall the HBO Max App
Perhaps a quick reinstall is needed to fix the issue. Since the app's files are freshly downloaded when you reinstall, it's a great way to make sure all these files on your device are as intended and there's no corruption. As a bonus, it also gets rid of any cache that may be corrupted or causing issues with logging in.
The steps to reinstall HBO Max are similar regardless of which streaming device you're using. Basically, it involves completely uninstalling the HBO Max app and afterwards installing a fresh copy of the app from your native app store.
Here's how to do it on Android, iOS and Windows:
Windows (Microsoft Store)
First, open up the search menu by pressing

Win + S

on your keyboard.

Then, type

HBO Max

and right-click on the listing.

Click on

Uninstall

in the context menu.
After that, search for the

Microsoft Store

and open it.

Finally, in the Microsoft Store, search for the

HBO Max app

and install it.
Android/iOS
Both of these OSes handle apps through their own app stores, which is Google Play and the App Store for Android and iOS respectively. Thus, the process will be similar for both. Here, we're showing how it's done on Android:
First, open up your phone's respective app store.

Then, search for

HBO Max

and select the relevant listing. Here's a link to the listing for

Google Play

and the

App Store

.

Select the

Uninstall

option and wait a few seconds.
After that, you can press on

Install

to reinstall it.

Finally, open the app and you can try logging in again.
17. Clear Browser Cache and Cookies
Whenever you browse the Internet, bits and pieces of frequently accessed sites are saved locally onto your PC. This is so that your browser can quickly load up the websites you always visit, since using locally stored cache is much faster than waiting for their servers to send you the data. Besides that, one of the main functions of cookies is to keep you logged into whatever websites you're already signed in to, like HBO Max.
Cache and cookies can sometimes get corrupted and this can prevent you from properly connecting to the website. Thus, we suggest clearing them both so that you start fresh.
Windows
There's many different browsers but the process is similar for many of them. Here's how it's done on Firefox:
Start by going to the HBO Max

website

.

Then, in your browser's address bar, click on the

Lock

icon or similar.

Click on

Clear cookies and site data…

or similar.
After that, in the new window, review the information given and finally click

Remove

.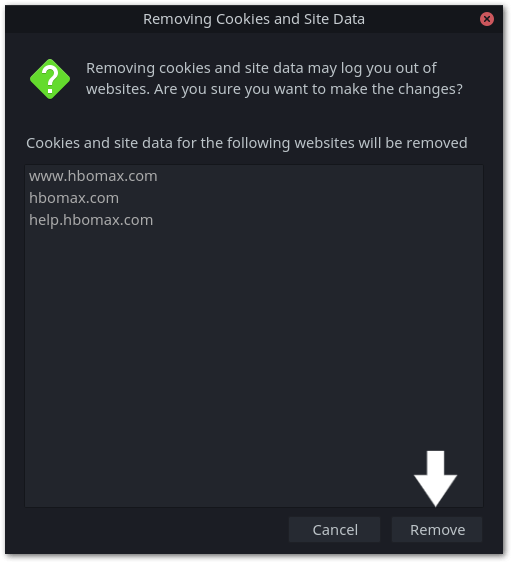 macOS
First, with Safari launched, from the Menu Bar, click Safari and select "Preferences…"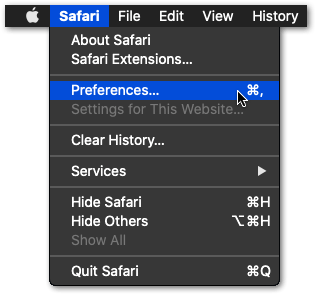 At the following window, choose Advanced from the top bar, and tick the box next to "Show Develop menu in bar".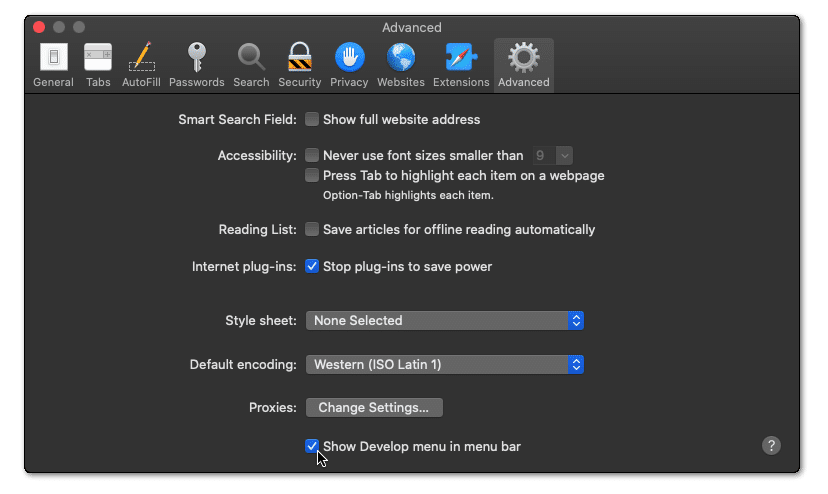 Subsequently, from the menu bar, click Develop, and select Empty Caches.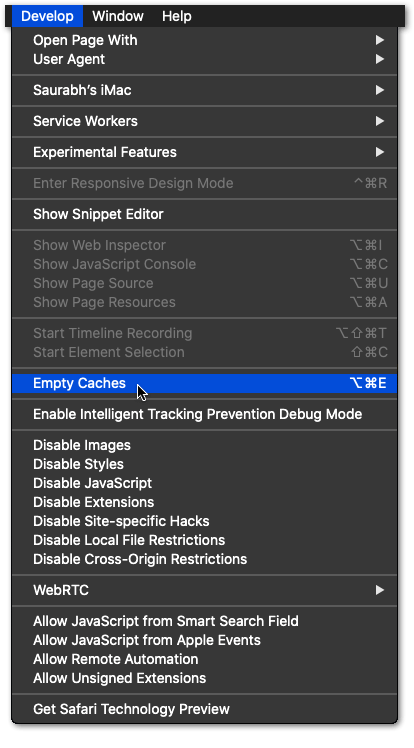 After that, you can clear your search history and even more Site Data and Cookies. To do this, from the Menu Bar, click Safari, and choose "Clear History…".
Lastly, click Clear History at the following window.

18. Contact HBO Support
Does it seem like none of the fixes here have helped? If that's the case, the issue is most likely on HBO Max's end which means there's nothing we can do about it. So, here are some links to their official support channels: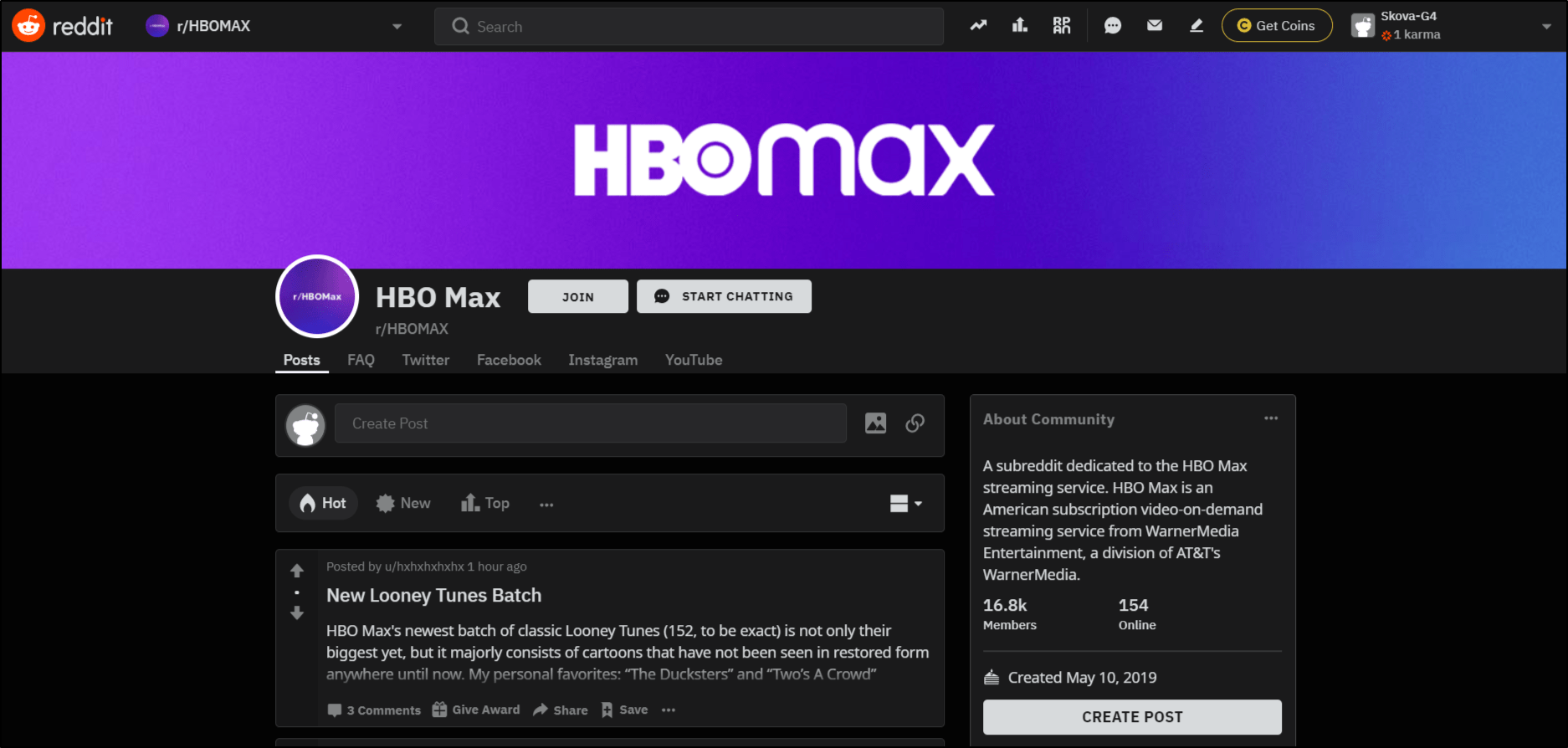 When you're contacting them, it's a good practice to give them a detailed explanation of what exactly goes wrong when you try to log in. You should also describe how exactly you can replicate the problem and the solutions you've tried so far to fix it. This is so that they can easily pinpoint what exactly went wrong either on your side or theirs.
So, to contact the HBO Max support team:
Firstly, visit their Contact Us page by clicking here.
After that, in the Topic select box, choose Troubleshoot & Fix.
Then, you can select one of the four methods to contact – Chat, Text, Phone, or Email.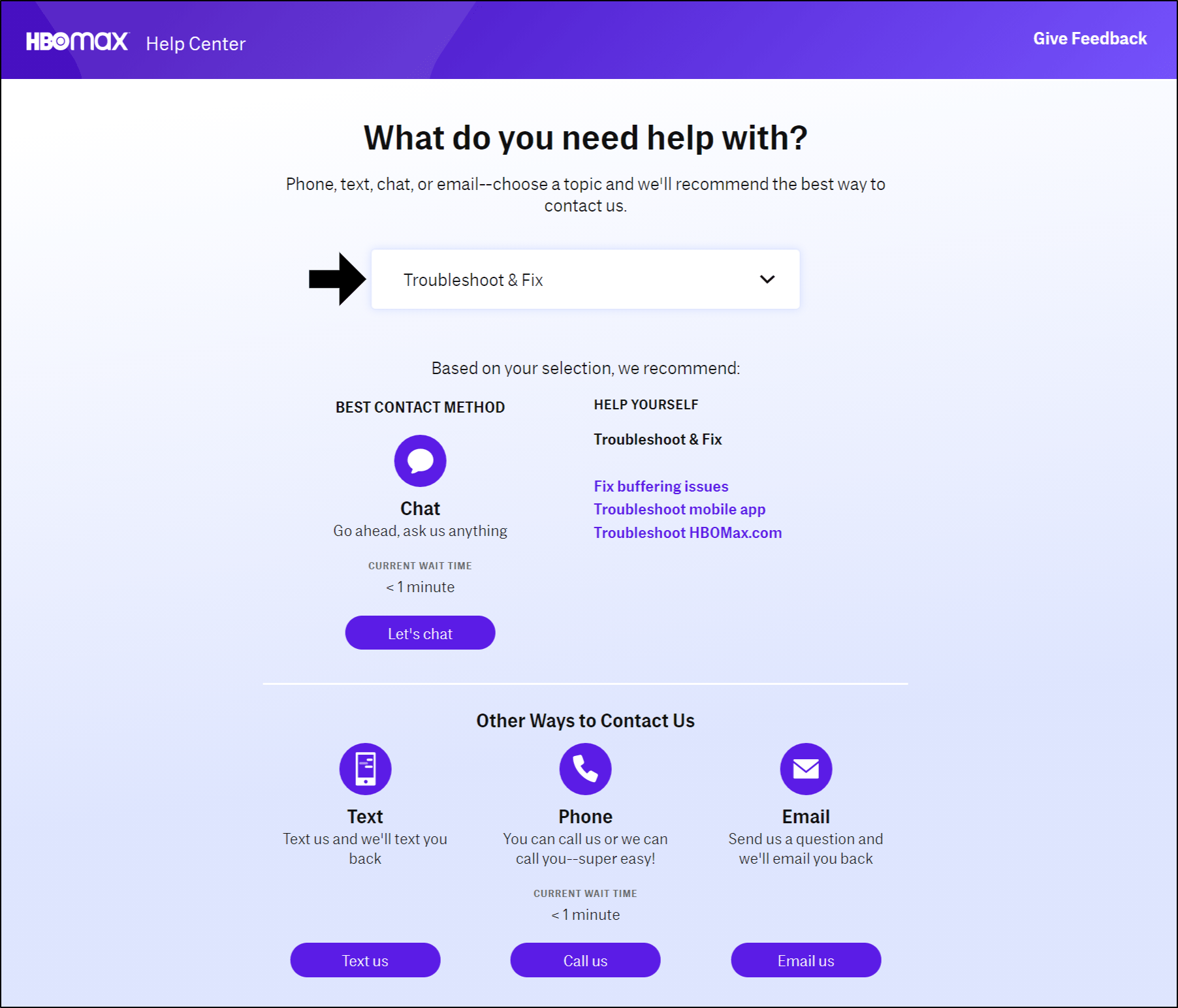 Conclusion
And you've reached the end! Those were our 18 fixes for when you can't log in to HBO Max or the "Sign In" button isn't working.
We know how frustrating it can be when you just want to chill and watch some shows, but something as simple as logging in doesn't work!
You've probably already tried to troubleshoot the issue yourself and we're pretty sure it took far too much time and research. As such, we've already done the research for you and neatly arranged them for your convenience! Additionally, don't forget to log in after trying each step so that you know what exactly fixed your problem.
If none of them worked, there's a high chance that it's actually a problem with HBO Max themselves, so we suggest reporting the issue (Step 18) and waiting until they patch it up.
In sum, we hope our tips helped you out!
Before we close, feel free to comment down below:
Do you also find that you can't sign in to HBO Max? Share your experience!

Have another fix you think we can add to the list?

What other issues are you encountering or need help with on HBO Max?
Feel free to share this post with your streaming buddies who can't sign in to HBO Max.