Find that HBO Max movies and shows keep buffering or not loading and playing?
After a long week, the weekend has finally rolled around. You get your snacks 🍿 ready and start playing the latest movie on HBO Max. All is well until the buffer kicks in, causing the film not to load correctly.
Some of you may be thinking that it isn't a big problem and wait it out. However, the HBO Max buffering issue can seriously ruin the whole movie experience!
Can you imagine amid a battle, Kong starts throwing a punch in phases 🦍? What about Tom Cruise reading a life-saving line in Mission Impossible like your principal's speech during Monday assemblies 🤷🏻‍♀? You wouldn't want built-up adrenaline to drain out when dealing with buffers. It can cause even your favorite movies to feel mediocre after.
Moreover, having to deal with buffering issues makes the movie experience tiring and less enjoyable. It defeats the purpose of relaxing with your favorite shows in the first place.
Unfortunately, users commonly report that they face buffering issues when streaming HBO Max movies or shows. Hence, many users often get stuck on an endless loading screen when booting up the HBO Max stream, or even the infamous 3 dots:
Perhaps you might even encounter shows not loading or playing on the HBO Max mobile app either:
Many factors can affect video playbacks. However, some of the more prominent factors are connection speed, the amount of available memory on your device and app bugs 👾 and glitches. Occasionally, it could also result from a technical issue at the backend, such as HBO Max servers.
Therefore, this guide will show you 16 quick fixes to try on your end when HBO Max has trouble playing videos.
Before reading on…
This guide provides pictures and steps taken from the HBO Max website or app on Windows, macOS, Android, iPhone and iPad. However, the steps work effectively and similarly for other streaming devices, including game consoles (PS4, PS5, Xbox, Nintendo 3DS), Smart TVs and set-top boxes (Roku, Firestick, Apple TV).
With that settled, let's get into the steps!
---
Table of Contents
16 Fixes for when HBO Max Stream Keeps Buffering, Not Loading, or Playing
---
16 Fixes for when HBO Max Stream Keeps Buffering, Not Loading, or Playing
1. Check the HBO Max Server Status
For starters, we recommend checking if other HBO Max users are encountering similar buffering issues with HBO Max. Hence, many users stream may get affected when the servers are overloaded with requests for a particular show or movie.
This is likely to happen if HBO Max premiers a particular show/movie that everyone's tuning in to watch. Hence, we also recommend checking different shows and movies on the platform for buffering issues. (Step 10)
That being said, we suggest checking DownDetector's HBO Max page, to see if there are any ongoing problems with the service.
From there, you can check the live map and comments section. Here, you can see if other users are experiencing similar HBO Max buffering issues, in your area, and maybe even for that particular program.
2. Sign Out and Sign Back In to HBO Max
Moving on, we recommend re-signing into HBO Max. This fundamental trick can often resolve temporary glitches and bugs, causing your movies to buffer on HBO Max.
Hence, to log out of HBO Max from all devices, you can perform the steps below using a web browser:
First, go to HBOMax.com.

Then, click on your account name at the top of the screen.

Next, select

Manage Devices.

Subsequently, click the

Sign out

button next to each device, or click the

Sign All Devices Out

button.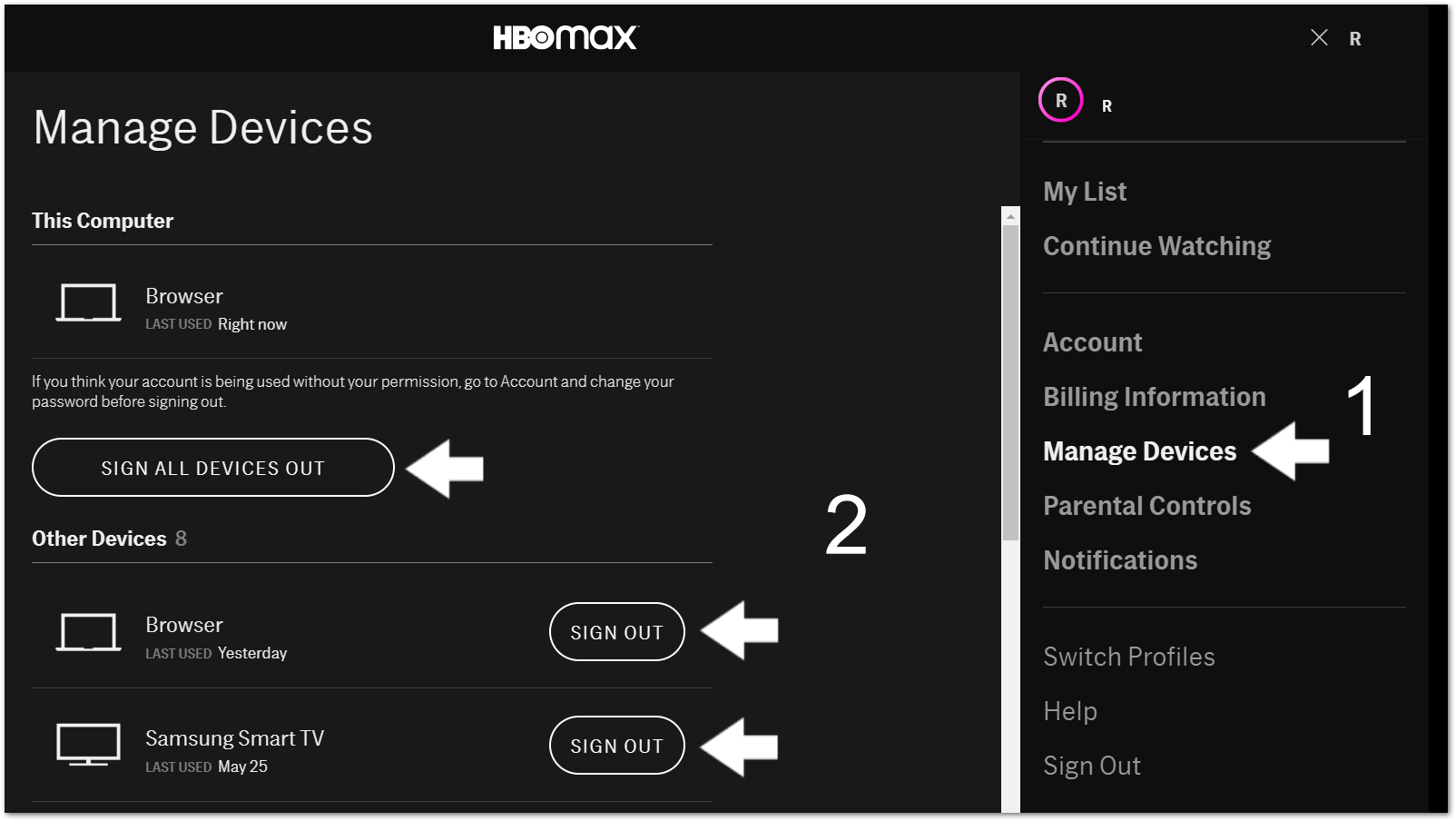 Lastly, confirm the process by clicking

Sign Out.
Note: To successfully sign back into HBO Max, make sure you remember your registered email and password. Moreover, if you have chosen to sign out of all devices, the process may take up to 4 hours.
3. Check the Number of Devices Streaming HBO Max
HBO Max allows users to share an account with family members and friends by creating up to 5 profiles. Hence, they can sign in to HBO Max on different devices and watch various shows at the same time.
However, the number of devices allowed to stream simultaneously is only 3.
Unfortunately, using the simultaneous stream feature to maximum capacity can cause HBO Max movies to keep buffering. Suppose you attempt to stream with more than three devices. HBO Max will show the Can't Play Title error message stating that "you're streaming on too many devices":

In this case, you need to check what devices are currently watching HBO Max using your account.
To do so, select your Profile icon. Then, choose Manage Devices. It will pull up a list of recently-used devices to watch shows or movies on your account.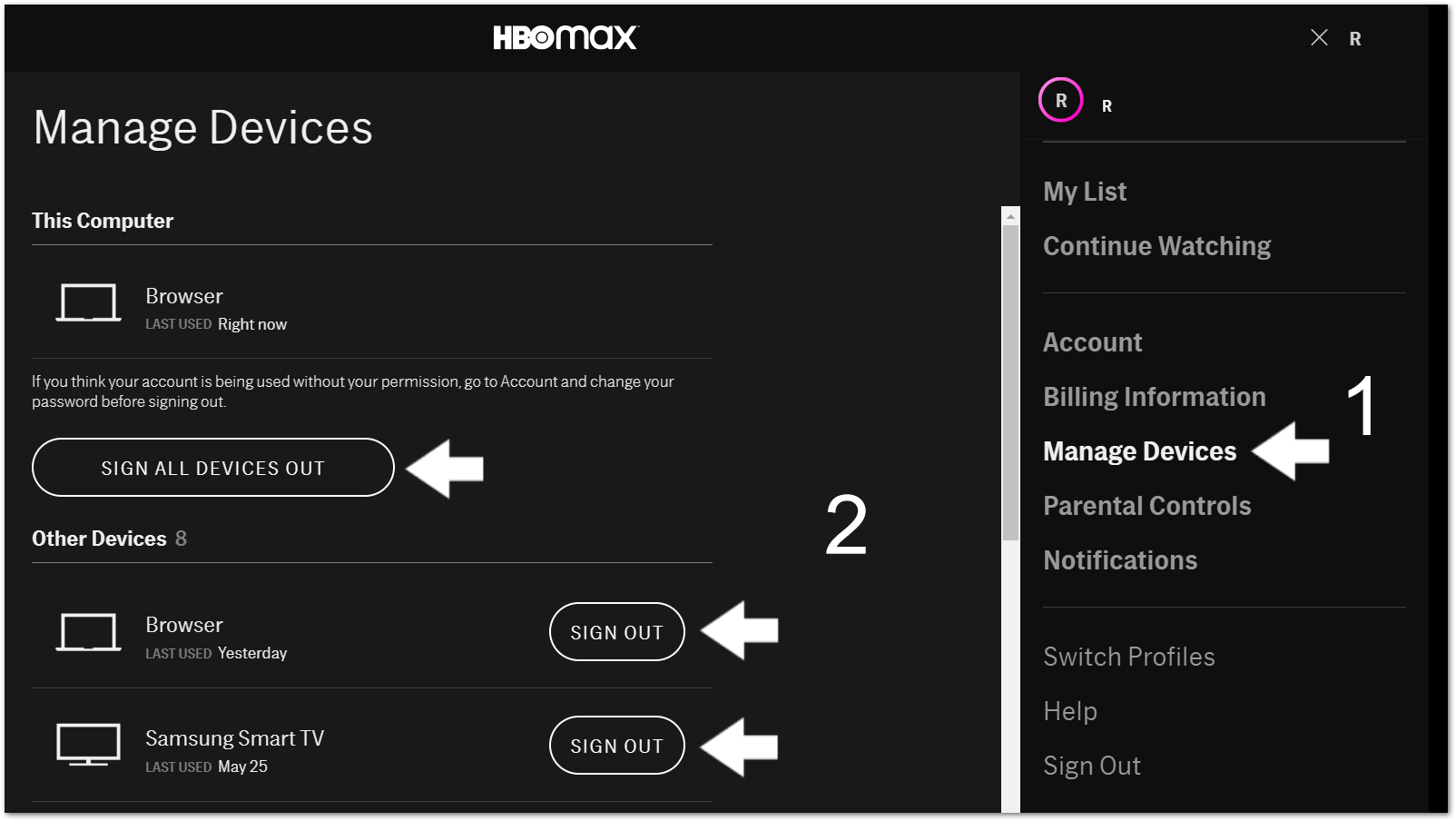 From here, you can choose to either stop streaming on the recently-used device or log out of all devices connected to HBO Max that you no longer require. (Step 1)
4. Reconnect Your VPN
To date, HBO Max is only made available for specific territories in the United States. If HBO Max isn't available in your country yet, you'll require a VPN to access it. However, VPN connections that are configured or booted up incorrectly can lead to various issues.
For example, a poor VPN connection can affect your internet connection. It'll not only make your internet connection unstable but can sometimes reduce its speeds drastically. As a result, your HBO Max stream won't load or play correctly and keep buffering.
From our experience, when we used specific VPNs, our internet connection was halted altogether.
On that note, go to your VPN app, disconnect your VPN connection, and try turning it back on again.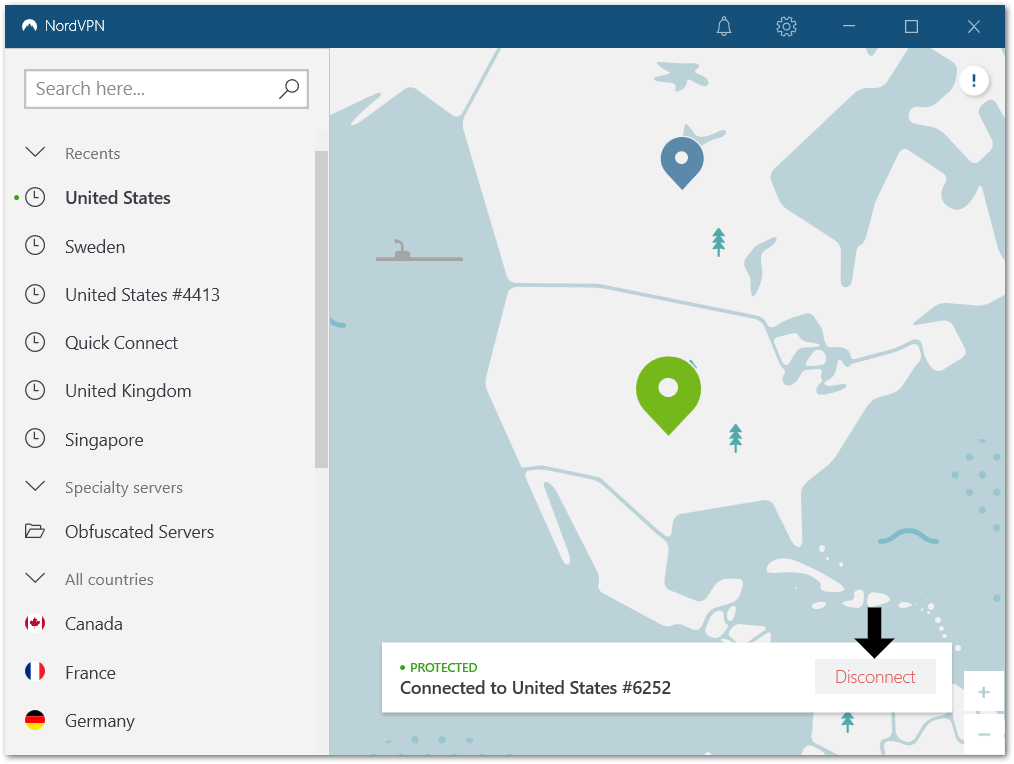 After that, try opening HBO Max and see if the platform boots up correctly error-free. Then, watch a movie or show and check if the film still keeps buffering. You might have to repeat this step a couple of times to ensure your VPN connection sets up properly.
Also, we strongly recommend that you avoid using low-quality or "free" VPN services. With these VPNs, you're more likely to face internet interruptions, causing your stream to buffer every 5 minutes and triggering plenty of error messages.
Need a Top-Tier VPN for HBO Max? Try NordVPN!
From our daily use, we found that NordVPN works well with the HBO Max platform. Not only does it successfully masks your location, making it appear as if you're in the US, but it also sets up almost instantly.
All through a click of a button!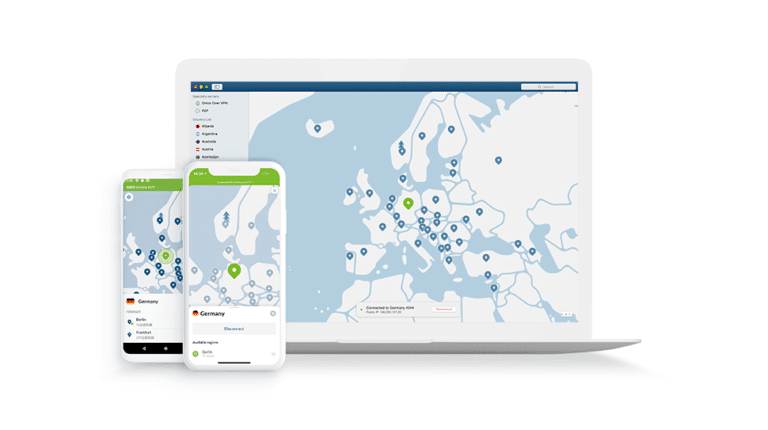 ---
Get NordVPN with up to 68% OFF today!
---
5. Check for HBO Max App Updates
Unfortunately, the above solutions may not have been suitable for your case. Therefore, the culprit causing your HBO Max movies to buffer could be an interfering app bug 👾. HBO Max developers likely know that too. 👨‍💻
Hence, they may release an update with the essential bug fixes to solve our buffering problems. With that said, we should always check if there are available HBO Max app updates before flooding the support centre with reports and complaints.
Generally, the steps to check for HBO Max app updates are similar across most streaming devices:
First, go to the

app store

where you initially installed HBO Max.

From there, search and locate the

HBO Max

app

Then, visit the HBO Max app page.

Subsequently, check if there are updates available, the

Update

button will be visible.

Finally, tap the

Update

button if available.

After completing the update, restart the HBO Max app (Step 6) and watch your favourite shows again.
Do take notice of whether the movies or shows load properly without buffering. If they don't, you're good to go! However, if they do, do not fret. We have plenty of other fixes for you to try out.
6. Restart the HBO Max App or Refresh Your Web Browser
Furthermore, we recommend rebooting the HBO Max app or refreshing the HBO Max session on your browser. This step isn't only a stand-alone fix but we recommend using it after other fixes to verify if the problem persists.
It's important to restart the app because the app doesn't start from scratch after every request. Instead, the HBO Max app calls one or more instances of the app and keeps them around to handle more requests. Therefore, updates done to the app don't take place until it's restarted. Similarly, refreshing your browser calls a fresh copy of the HBO Max web page from the HBO Max server.
Hence, we recommend trying this quick restart to recalibrate the HBO Max app and video stream to fix the buffering issue:
Reload the HBO Max Web Page
If you're streaming HBO Max via your web browser on PC, a simple reload of the page might do the trick. No matter which browser you use (Chrome, Firefox, Edge), the steps to refresh the HBO Max page are similar:
Click the

reload button on the web browser

Press the

Ctrl

+

R

key (For Windows) or the

Command

+

R

key (For macOS).

You can take this a step further and restart your web browser. All you need to do is simply close your web browser, reopen it and visit HBO Max.
Hard Refresh the HBO Max Web Page
This step aims to not only reload the page but also remove some minor cache associated with it. Therefore, it's a straightforward way to clear the HBO Max page cache and force load the most recent version.
On Windows: For most web browsers (Chrome, Firefox, Edge), press Ctrl + F5 together at the Instagram page to perform a hard refresh.

On macOS: For Safari and other web browsers on macOS, press the Command + Option + R key simultaneously.

Restart the HBO Max App
For the HBO Max app installed on your phone, tablet, set-top box or Smart TV, rebooting the app can bring about similar effects. Hence, to carry out this method, follow the steps below.
First, exit the HBO Max app and close it by removing it from your Recent Apps or App Switcher. If you're using

Android devices or other set-top boxes

, you can Force Stop the HBO Max app through your Settings app.
Then, relaunch the HBO Max app from your homepage or app list.
7. Reboot Your Streaming Device
Moving on, we suggest taking a step further and restarting your streaming device. As you use the HBO Max app and other programs and processes, they take up part of your RAM (Random Access Memory).
Technically speaking, every update, installation and deletion of an app adds or removes codes in your device's OS. However, these codes are occasionally incompatible as they're added or removed improperly. Moreover, programs that don't close completely also continue to eat away at your memory.
All in all, these issues can also slow down the performance of your device causing the buffering issue on HBO Max.
Hence, restarting your streaming device can help to flush the RAM and clear up any temporary files and processes. Overall, by removing all the minor device cache, your streaming device can perform and run apps, like HBO Max, at peak speed.
Therefore, the section below will explain the steps to restart your streaming device depending on its model:
For Android devices: Press and hold the power button until the restart or power off option appears. Tap the Restart option, and you're all set!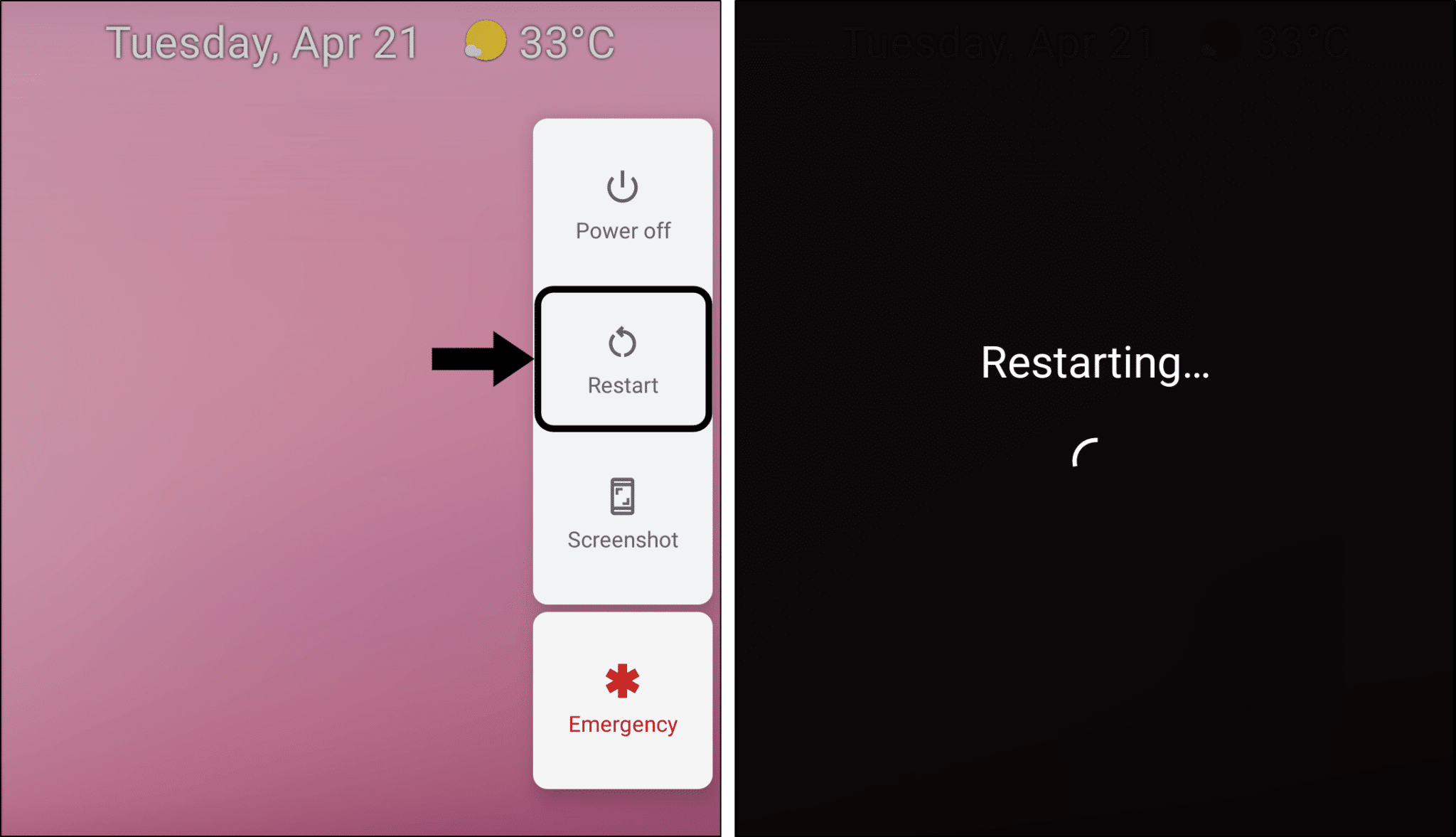 For iOS devices: press and hold either the volume button and the side button until the power off slider appears. Then, drag the slider and wait 30 seconds for your device to turn off. 📴
To turn your device back on, press and hold the side button (on the right side of your iPhone) until you see the Apple logo.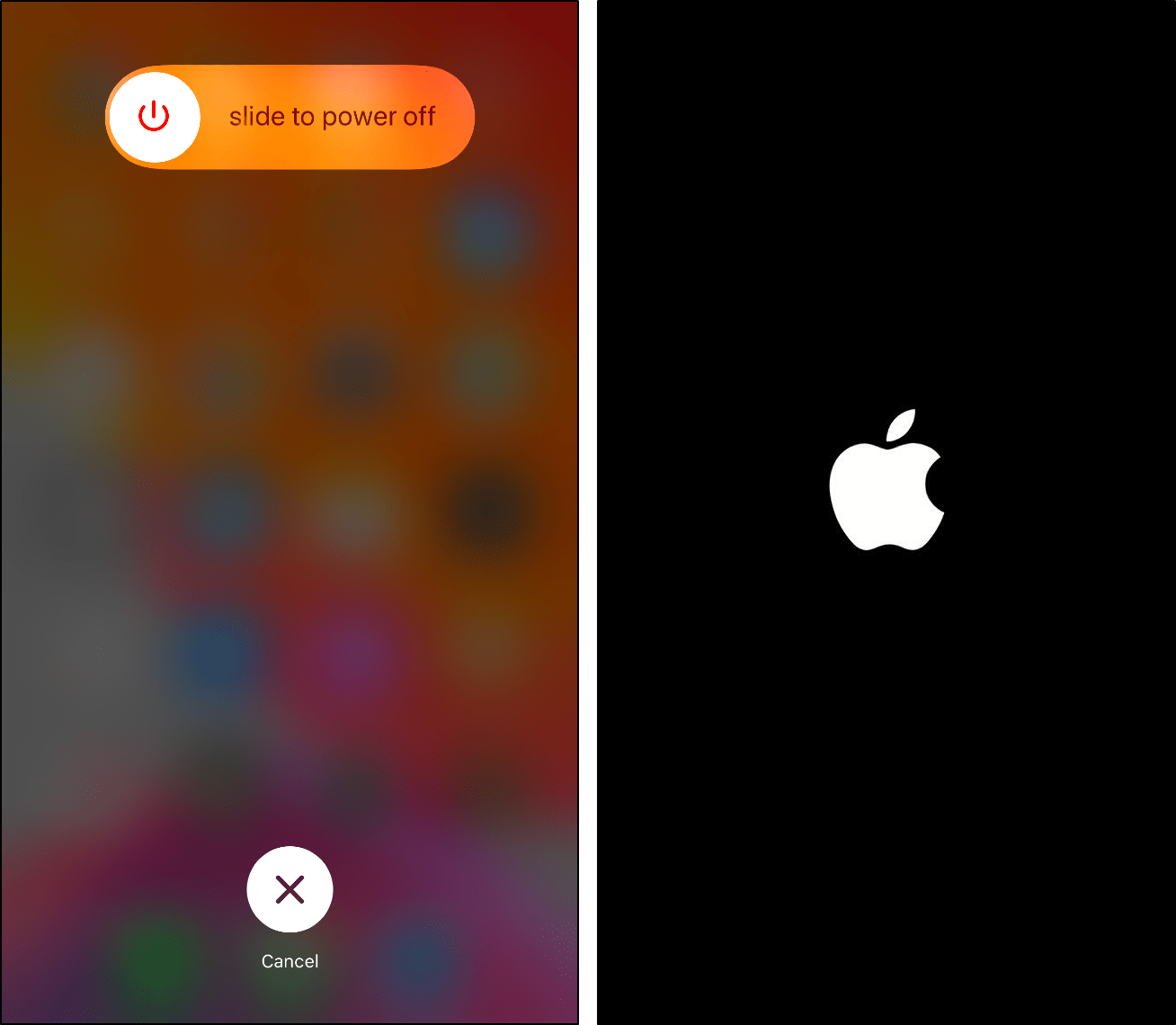 Power-Cycle Your Streaming Device (For Set-Top Boxes, Smart TVs, Game Consoles)
These devices are typically connected to an electrical outlet 🔌. In this case, power-cycling provides a more effective and thorough reset compared to a basic restart.
The reason is that power-cycling resets the power source in your streaming device. By doing so, it clears up your device's RAM, so it can properly launch new apps, like HBO Max.
On that note, to power-cycle your streaming device:
For starters,

turn off the device

you're streaming HBO Max from and switch off your TV.

Next,

unplug

all the cables, mainly the

power cord

and

HDMI

cable.

Then, wait for about 1-2 minutes before

plugging

the wires back correctly and

turning on

your device and TV.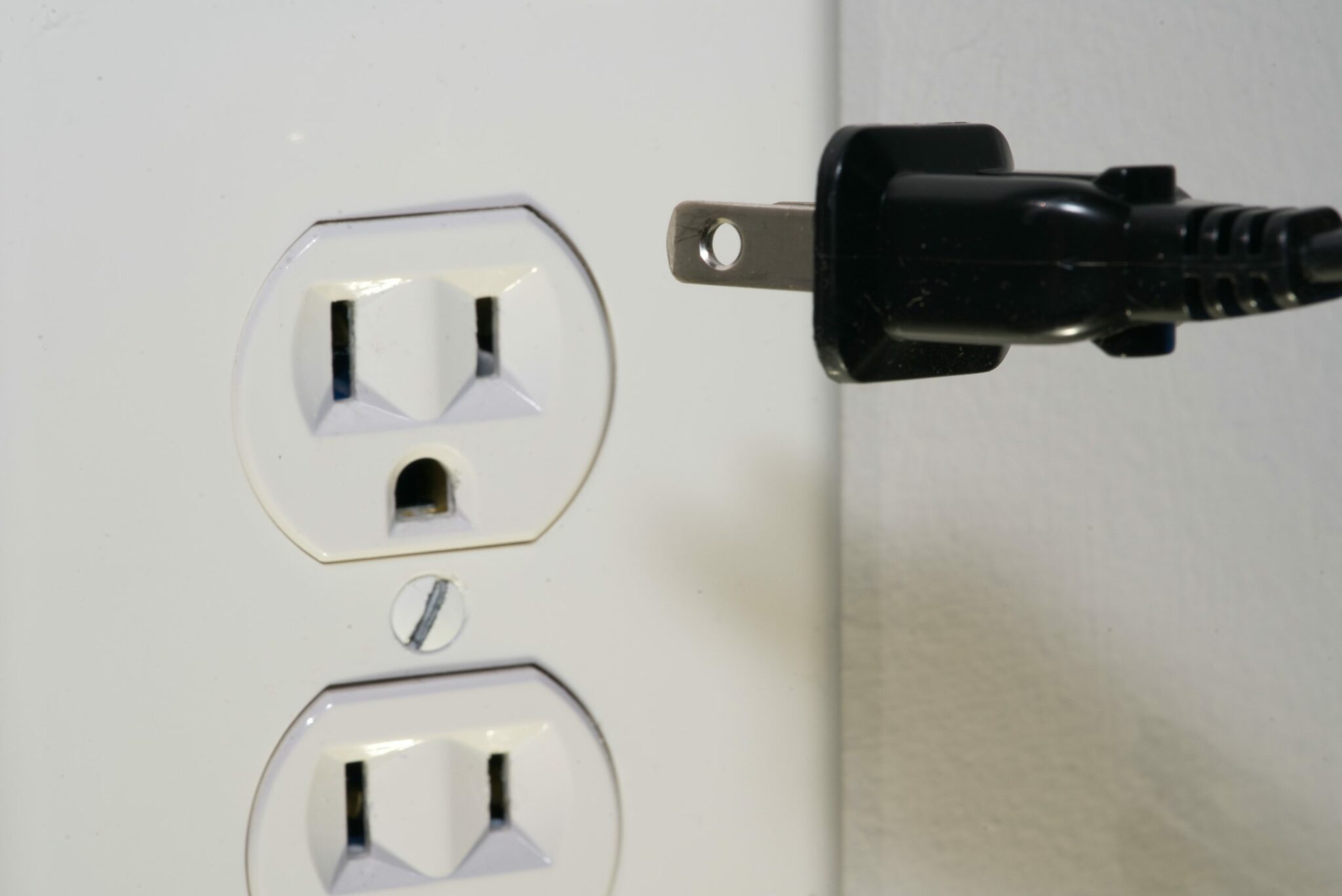 8. Prepare the Right Cables for HBO Max
Like other streaming services, HBO Max supports streaming on Smart TVs. Therefore, you may be using any one of these Smart TVs or set-top boxes, such as an Apple TV, Samsung Smart TV or Android TV.
In this case, you should choose the right cables and hardware needed to stream high-definition content. The wires you choose can affect the quality of the content and content buffering.
Other streaming services such as Disney have expressly stated the recommended cables required for streaming. However, HBO Max has only suggested using a 'wired connection' using an Ethernet cable for best performance. They don't recommend relying on your wireless connection to stream content over and onto your devices.
Therefore, we suggest going with the same recommendations given by Disney, which should be effective and applicable for HBO Max:
According to Disney's suggestions, it's best to use high-speed HDMI cables and displays with HDCP 2.2 for streaming content. This part is essential if you're aiming to stream in HDR or 4K Ultra HD. Additionally, you'll also need to prepare an HDCP 2.2 compliant cable.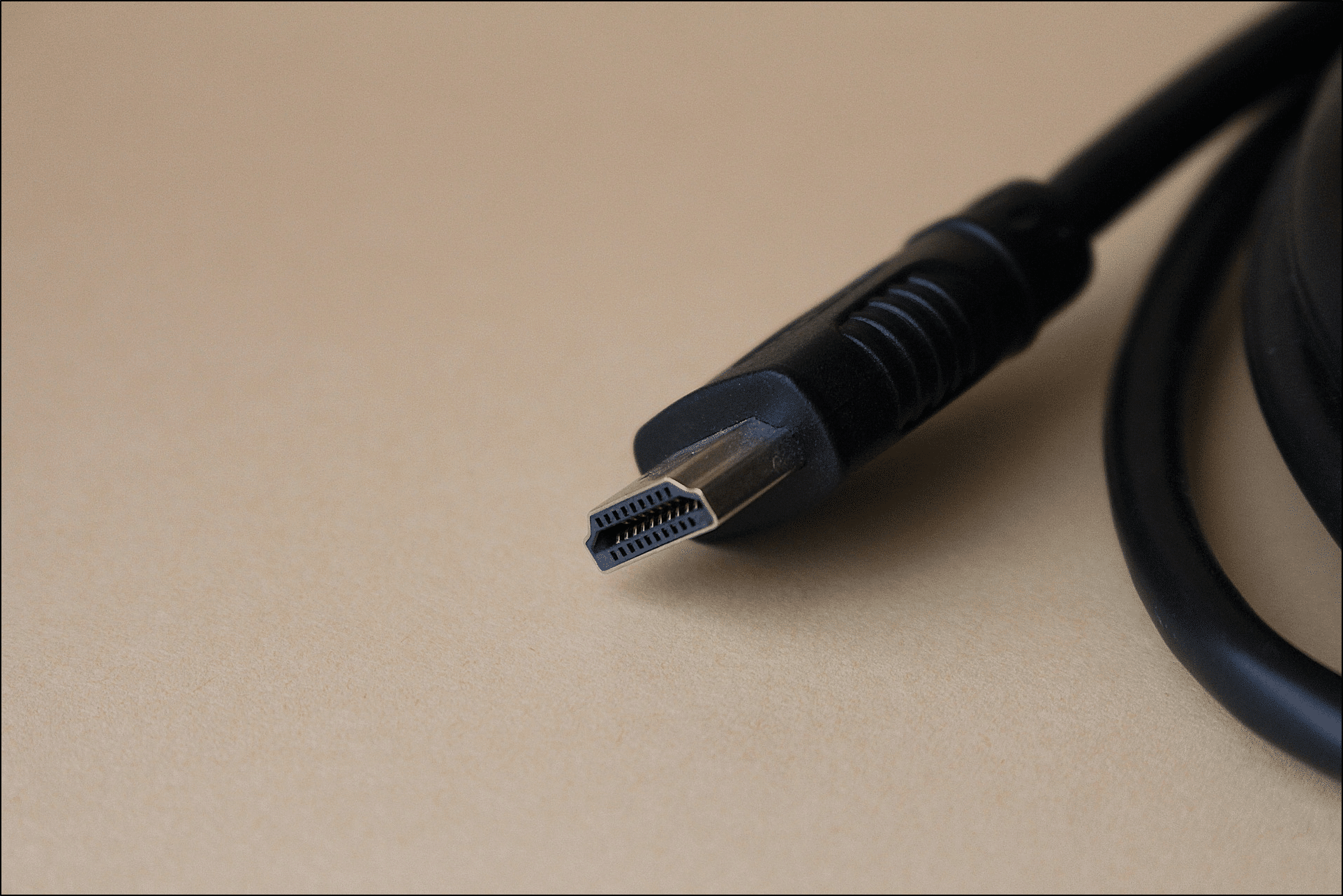 ---
Need a reliable HDMI cable? Here are our top picks from Amazon:
Budget: AmazonBasics High-Speed HDMI Cable, 6 Feet, 2-Pack
Premium: Belkin Ultra HD High Speed HDMI Cable
---
9. Test Your Wi-Fi or Internet Connection
Furthermore, a weak or unstable Wi-Fi connection may be the reason your HBO Max shows keep buffering. HBO Max requires a minimum download speed of 5 Mbps to provide a consistent picture stream.
Therefore, regardless of the streaming device you use, it has to meet the minimum download speed stated to reduce the amount of buffering experienced. Moreover, we estimate that once HBO Max releases the 4K UHD streaming feature, the minimum download speed may go up to 25.0 Mbps, similar to Disney+.
Moreover, it's worth noting that 5 Mbps is the minimum speed for one stream. If you're streaming on three devices, the minimum recommendation can increase to 24 Mbps. You can calculate the required estimated bandwidth by multiplying 8 Mbps with the number of streaming devices.
Plus, supposedly your household has also subscribed to other streaming services. These streaming services may require an Internet speed anywhere between 5 Mbps to 15 Mbps for HD quality streams.
Hence, you need to ensure that your Internet plan can support the amount of usage. Else, you may end up experiencing buffering and quality issues. In this case, you may have subscribed to an Internet plan of up to 5 Mbps. However, this doesn't necessarily mean 5 Mbps of Internet speed is delivered consistently. On the contrary, it's an average of 5 Mbps and above.
Suppose your internet connection doesn't meet the recommended 5.0 Mbps. HBO Max will adjust the quality of the stream to a lower bitrate such as 720p, 480p, or 144p. It helps to ensure a minimum amount of buffer when streaming.
Test Your Internet Connection's Speed and Latency
Therefore, we recommend performing a quick and easy Internet speed test to ensure your connection is up and you're not undergoing low speeds or latency.
Hence, to test your internet speeds almost instantly, we recommend visiting Fast.com. (created by a fellow streaming service, Netflix!)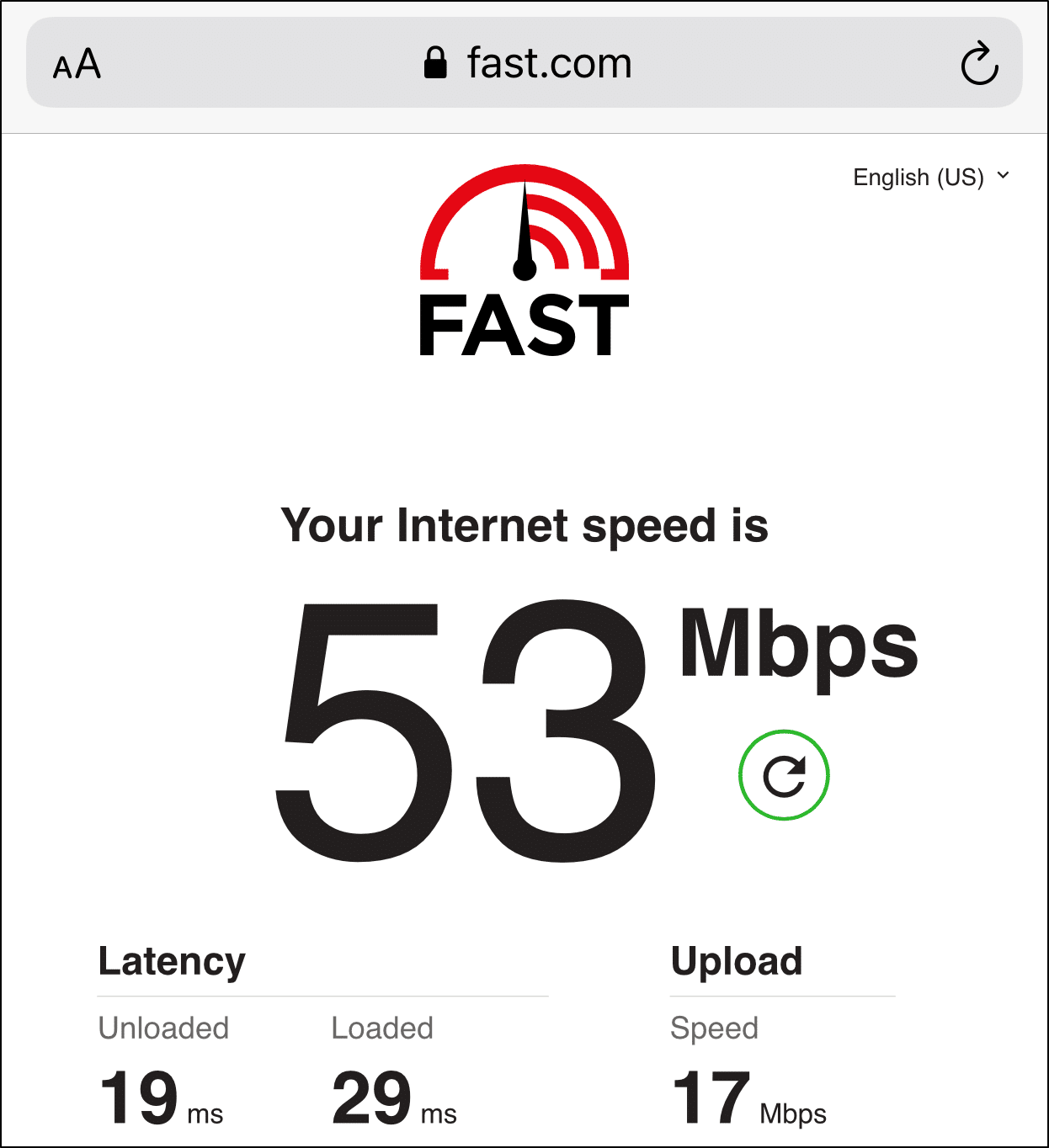 From there, suppose you notice a drop in your Internet speed. In that case, the following are a few ways to improve the connection:
Switch between Mobile Data and Wi-Fi
If you're streaming HBO Max using Wi-Fi, we recommend you first switch to mobile data or vice versa. This step helps to identify if the source of the Internet is the cause.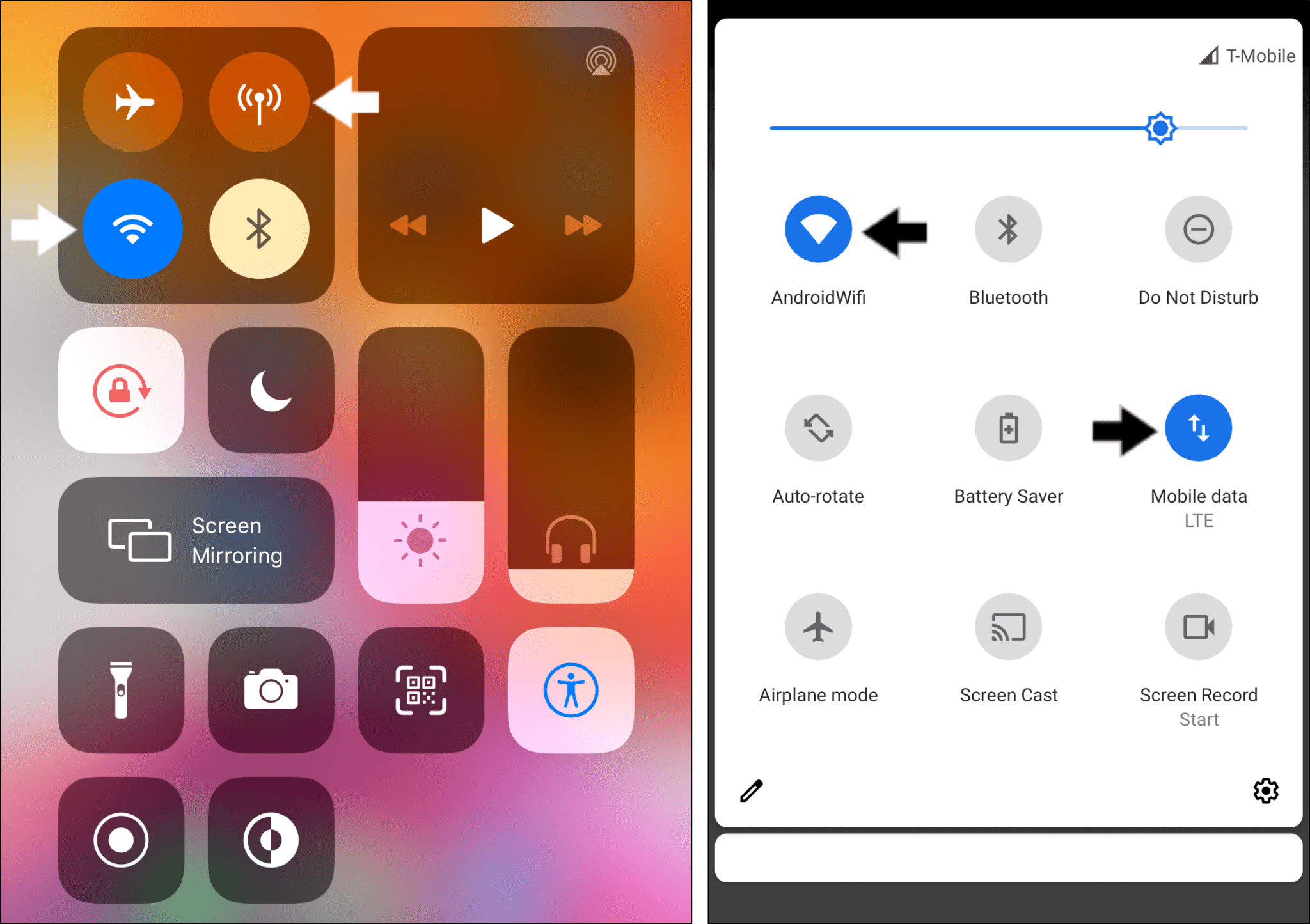 Forget Your Wi-Fi Network
However, while data is a more reliable source of Internet than Wi-Fi, using data to watch HBO Max shows can lead to high data consumption. Moreover, not everyone has access to data.
In this situation, we advise you to forget your Wi-Fi network:
To do this, the steps are generally through the Settings > Wi-Fi> click on the Wi-Fi you're connected to > Forget this Network. Then, try to connect to it again.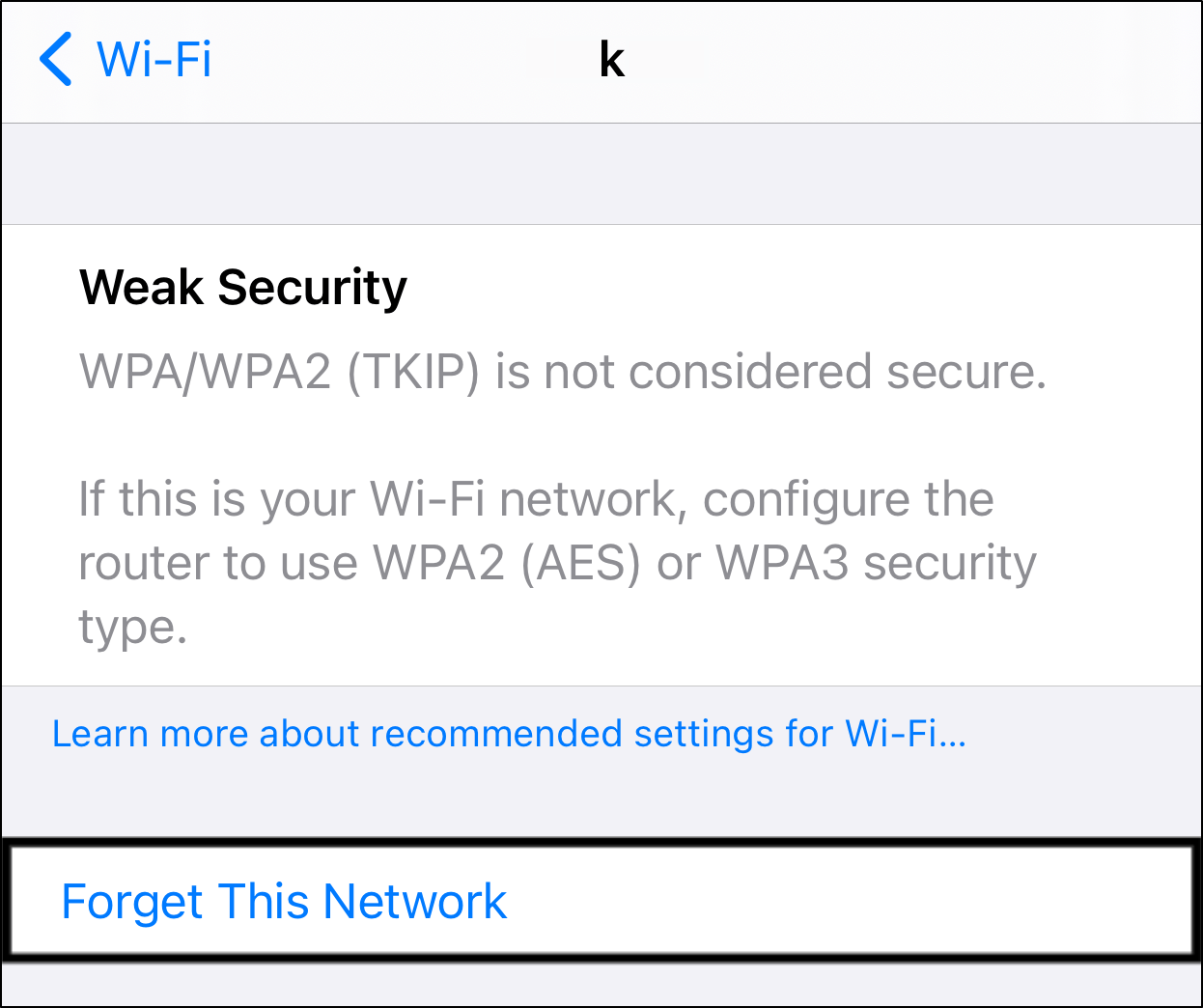 This step is a simple restart process to help you get connected to the Internet again.
Power-Cycle the Network Device or Internet Router
Another method to improve your Internet speed is to reconfigure your Wi-Fi by restarting the router. Plus, this step is considered to be a nifty and infamous hack that can boost your internet speeds 🚀. This is mainly because you're deleting cache stored in your Internet router that might be affecting the connection.
That being said, to power cycle your Internet router:
First, turn off and unplug the power from your Internet modem or router.

Then, wait approximately 30 seconds.

Subsequently, reconnect the power source to the router or modem and wait for it to connect to the Internet.

Lastly, connect your streaming device to the Wi-Fi and try streaming HBO Max again.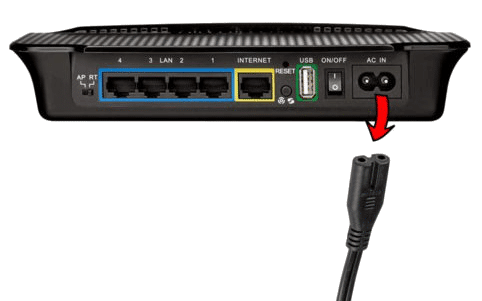 Use a Wired Internet Connection with an Ethernet Cord
Suppose you're streaming on a Smart TV or a computer. We recommend you hook your device directly to the Internet using an Ethernet cable.
An Ethernet cord is faster and more reliable than Wi-Fi because it can transmit data over a wired connection without any interruptions or disconnections. In contrast, Wi-Fi transmits data via wireless signals and is more susceptible to interference.
Hence, the Ethernet cord provides a more stable and secure internet connection to prevent buffering when streaming movies.
Reduce Activity on Your Network
Perhaps your network is shared by several people. As the number of people/devices using the same network simultaneously increases, the Internet speed will decrease for each individual. This is because the amount of bandwidth allocated for each decreases.
Therefore, while you're troubleshooting your HBO Max buffering issue, try disconnecting other devices connected to your network.
Alternatively, you can ask others to pause their network activities temporarily as well. This will give as much bandwidth as possible for streaming HBO Max for more accurate results.
10. Check for Buffer Issues on Other TV Shows or Movies
Moreover, we also recommend test streaming a different movie or show when HBO Max keeps buffering. Buffer occurs when the downloading of audio and visual data for the video is slower than the playback speed.
While one of the primary reasons is a slow or unstable Internet connection, it's also essential to check if it occurs for a particular show only.
Overall, we suggest testing if buffers occur on other HBO Max shows or movies. To be extra sure, you can repeat this with a few other shows as well.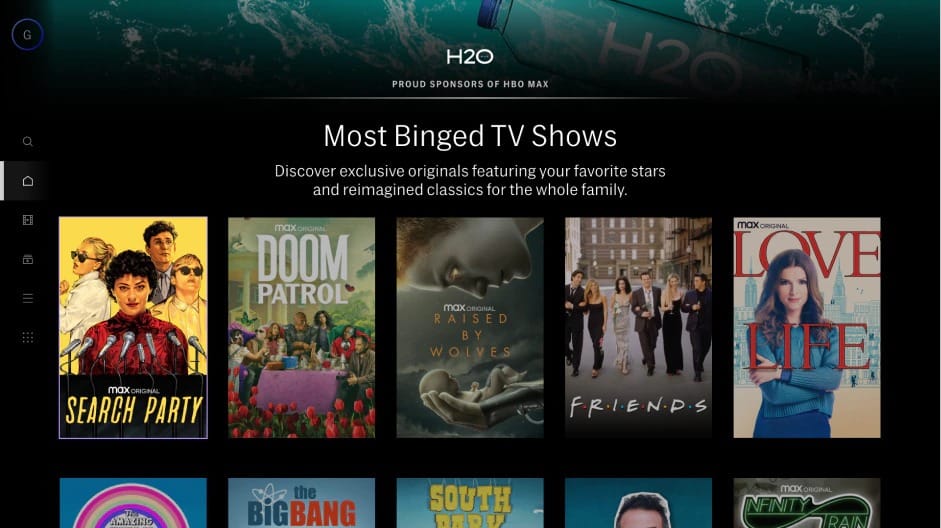 Additionally, you can check the HBO Max server status on DownDetector (Step 1) to see if other users are reporting similar buffering problems.
If the problem only occurs for a particular movie, we advise you to report the issue to HBO Max Support (Step 16).
11. Stream HBO Max on a Different Device
In addition to viewing another show, you should try to stream on a different device as well. This is in case there's a standard software issue with the particular streaming device reported by many users.
For example, many users have reported experiencing HBO Max movies kept buffering when streaming on Xbox. Alternatively, some have also mentioned that the problem persists on their RokuTV. However, the situation isn't as bad as the situation with Xbox.
Hence, we suggest that you try switching to a different streaming device you have lying around your home to watch HBO Max shows. This could be any device, be it your PC 💻 or even your phone 📱.
Afterwards, suppose you notice your movies are loading properly again. In that case, you can opt to use that device for HBO Max temporarily. You can even mirror your PC screen to your TV 📺 using a good-quality HDMI cable.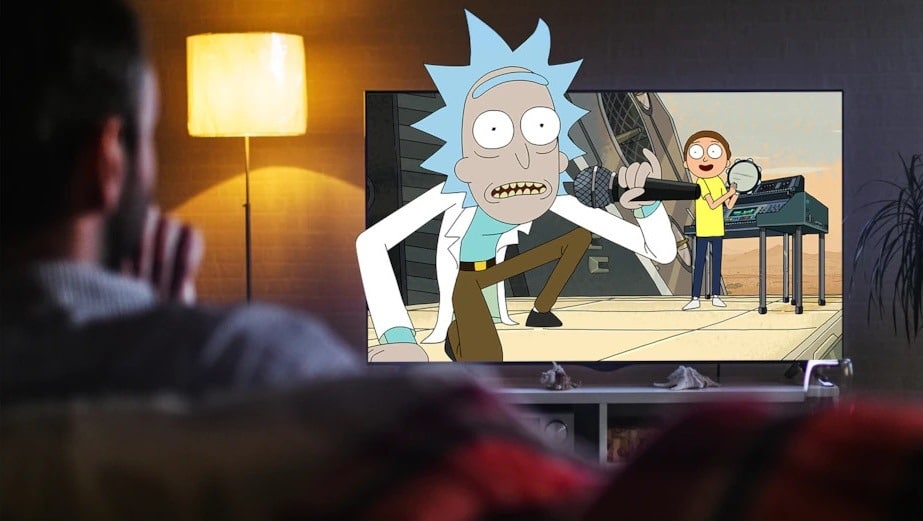 Furthermore, ensure that your streaming device is running its latest OS version (Step 13). This allows your device to be more compatible and optimised for apps, especially newer ones like HBO Max.
You can also reach out to the device manufacturer's support team for help. For example, if your HBO Max stream keeps buffering on your Xbox, try contacting Xbox Support.
12. Stream HBO Max on a Different Web Browser
Additionally, you may still find buffering issues when streaming on your PC due to issues with your web browser. Browsers run on engines that process the code written for websites. However, different browsers use different engines.
They interpret and render a webpage distinctively causing the same website to appear and function differently across browsers. Hence, we recommend testing with a different web browser such as Chrome, Edge or Firefox.

According to user reports, sometimes, these HBO Max errors only appear on specific web browsers. For now, if you're watching from your PC, there's no standalone app you could install to watch HBO Max. Also, since HBO Max is a newcomer in the content-streaming space, it understandably might not be optimized for every web browser.
So, you're going to need to choose the right web browser to stream HBO Max to avoid these infuriating buffers.
From what we've gathered, users report issues using HBO max on Edge❌ and a few on Firefox❌.
Hence, we suggest using Google Chrome✅ while waiting for HBO to optimize the service for Microsoft Edge. For other users, this might be vice versa, so see which web browser works best for you.
On paper, HBO Max should be functional on whichever web browser you're using!
13. Check for Streaming Device Updates
Another cause leading to HBO Max buffering issues is an incompatible OS version. This is because HBO Max is a relatively new app and is more optimized for devices with the latest software versions.
Hence, suppose your streaming device uses an outdated OS version that wasn't updated in more than a year. Then, you're prone to experience these errors.
You can find the minimum requirements for your device to handle HBO Max by viewing their guide here.
After that, check your device's OS or software version within the Settings app ⚙️.

At the same time, check for pending Software Updates within your device's Settings app. If there are any, proceed to install them.
The following are links to official guides you can refer, to check for pending OS updates on your set-top box:
14. Clear the HBO Max App Cache and Data Files
Additionally, we suggest clearing the HBO Max app cache and data files. A cache is a special storage in the CPU. It keeps temporary files and duplicated copies of data, in this case, data from the HBO Max app. Therefore, cache memory can reduce access time needed to obtain HBO Max app data.
However, over time, the cache can occupy a sizable portion of memory space on your device. Plus, blunders such as corrupted files can occur when downloading data. As a result, it can slow down your device and lead to HBO Max not loading up or playing correctly.
Therefore, if you're using the HBO Max app on your mobile devices, tablets or set-top boxes, it's best to clear this cache occasionally.
For this, you can follow the 2 ways below to remove the HBO Max app cache and data:
Delete the HBO Max App Cache and Data Through Settings
For Android devices, Android TVs, and some set-top boxes like Amazon Firestick, you can clear all the HBO Max app data through the Settings app.
To navigate to these settings:
Firstly, open the

Settings

app

Then, tap on

Apps & notifications

.

Next, select

HBO Max

from the list of apps.

After that, tap

Storage & cache

.

Lastly, start by tapping

Clear Cache

, and then you can choose

Clear Storage

.
Reinstall the HBO Max App
Furthermore, to clear the HBO Max app cache, we recommend directly reinstalling the app. The process of reinstalling involves uninstalling the app and then installing it again.
First, uninstalling the HBO Max app gets rid of all related data files on the device. These data files include hidden cache and corrupted files from the previous version. Subsequently, installing the HBO Max app again downloads a fresh copy onto your device.
Hence, this step is capable of removing all possible files hindering the HBO Max video stream from loading or playing properly. Therefore, it makes this step more effective than the previous.
Note: You will not lose any account-related data by reinstalling the HBO Max app on your device. This is because these data are stored in HBO Max servers and are retrievable with the correct login credentials.
Generally, the steps to reinstall the HBO Max app are similar across most streaming devices and are as follows:
First, uninstall the HBO Max app. You can do this by

long-pressing

for the selection menu or through

Settings

.

Then, select

Uninstall

or

Remove app

.
Next, you can opt to

restart your device

or straight go to your

App Store

to install the HBO Max app.
15. Delete Your Web Browser Cache
Moving on, cache memory isn't only limited to installed apps. On the contrary, the cache is also produced when streaming HBO Max movies via a web browser.
This process occurs mainly when you visit the HBO Max website for the first time.
What occurs in the backend is, your browser will request website assets and programs from the HBO Max server. Then, it'll store the static assets on your device's hard drive as cache which lives on your device for a period of time.
Therefore, this makes it quicker to retrieve website files from your hard drive compared to the remote server. As a result, it's intended to increase the browsing speed when visiting HBO Max.
However, your browser won't request a new copy of the asset with the downloaded cache, possibly leaving out important updates. Consequently, users won't have the latest files. This situation can lead to buffering issues due to mismatched formatting and broken programs.
Even though it's the server's responsibility to keep track of updated assets that need to be replaced on users' devices. We advise you to take charge and clear your web browser cache by following the steps below.
However, the steps will slightly differ depending on your PC's OS:
On Google Chrome (Windows)
The following steps are catered for Google Chrome. However, if you're using a different web browser on Windows (Firefox, Edge), the steps are still similar:
First, access your browsing history by pressing Ctrl + H keys together. Or click the menu button at the top-right and choose History at the drop-down.
On the following page, click the Clear Browsing Data button. For Google Chrome, that'll be on the left.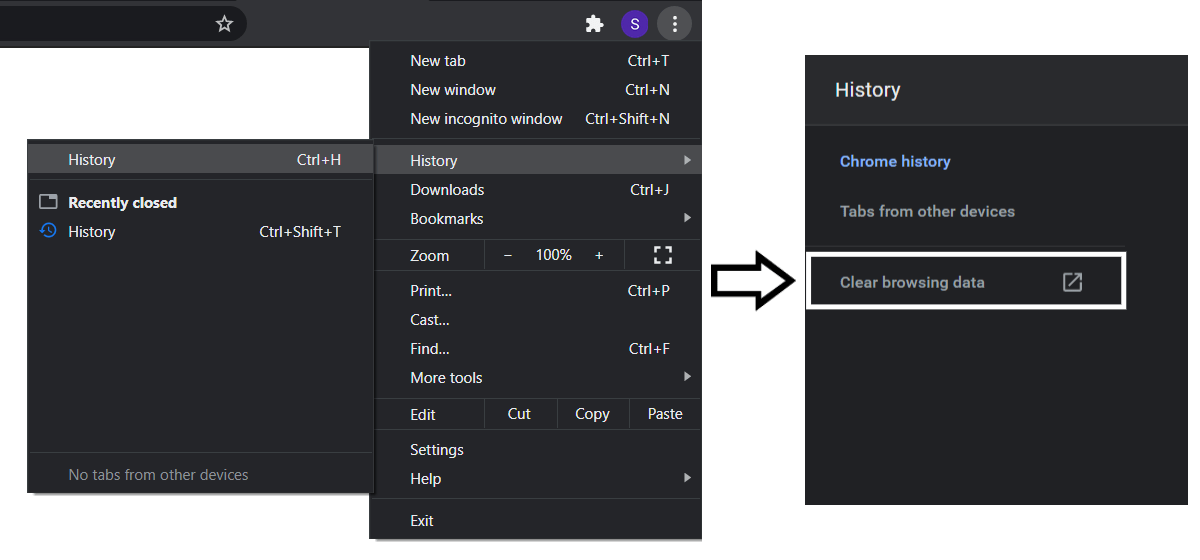 Next, under Basic, check all options. Plus, you should select a time range of All time. Then, click Clear Data.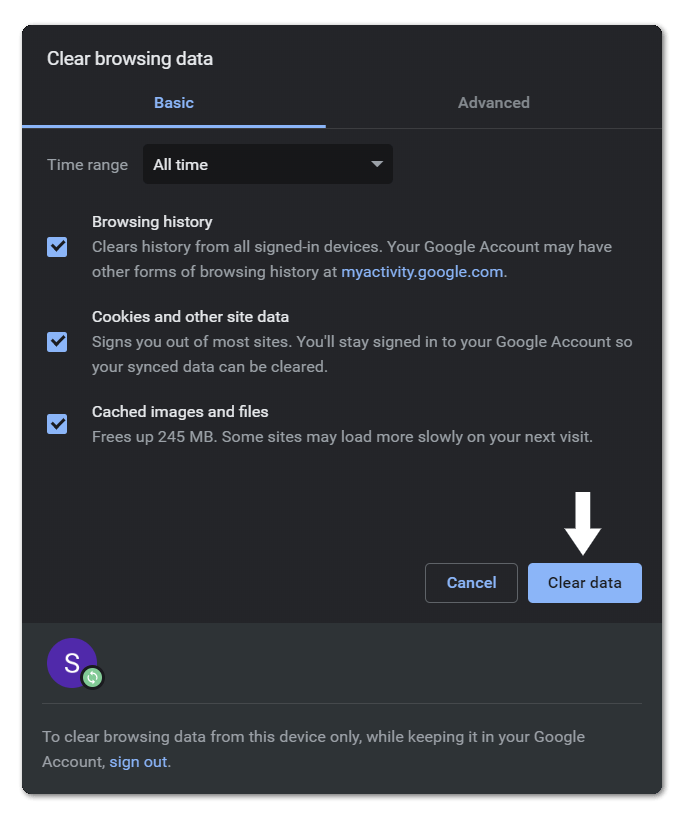 On Safari (macOS)
First, with Safari launched, from the Menu Bar, click Safari and select "Preferences…."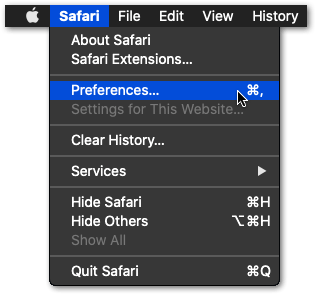 At the following window, choose Advanced from the top bar, and tick the box next to "Show Develop menu in bar".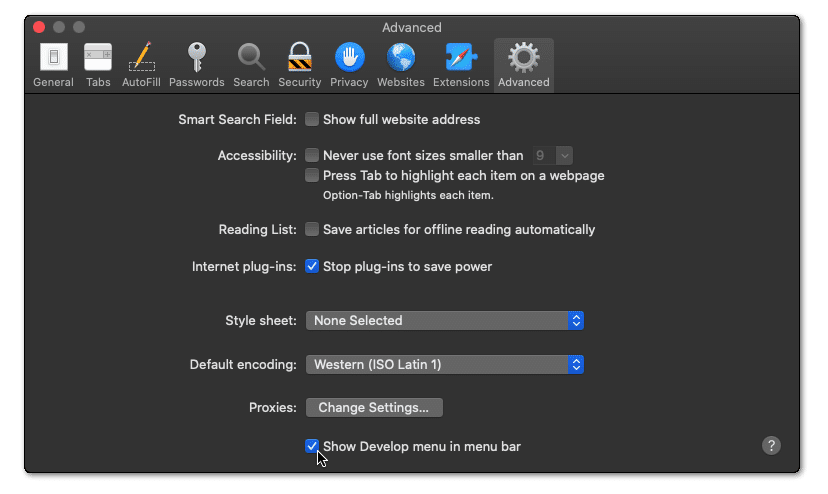 Subsequently, from the Menu Bar, click Develop, and select Empty Caches.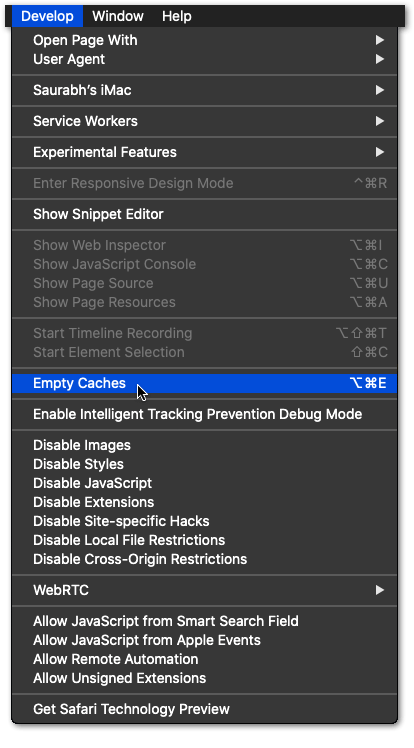 After that, you can clear your search history and even more Site Data and Cookies. To do this, from the Menu Bar, click Safari, and choose "Clear History…".
Lastly, click Clear History at the following window.

On Microsoft Edge
Additionally, you can find specific steps to clear web browser data on Edge, in this guide by Microsoft Support.
16. Report the Buffering Issue to the HBO Max Support Center
Lastly, if none of the solutions have worked for you, bring it up with HBO Max support. Suppose many users are encountering similar issues with the HBO Max stream not loading or playing. You can contribute to the fix too.
As more users report the problem, the faster the Support Center will take notice and release a proper fix from the backend 👨‍💻.
Plus, by doing this, you can get more suitable fixes for your HBO Max buffering problem, fit for your streaming device as well.
To contact the HBO Max support team:
Firstly, visit their

Contact Us page

by clicking

here

.

After that, in the

Topic

select box, choose

Troubleshoot & Fix

.

Then, you can select one of the four methods to contact – Chat, Text, Phone, or Email.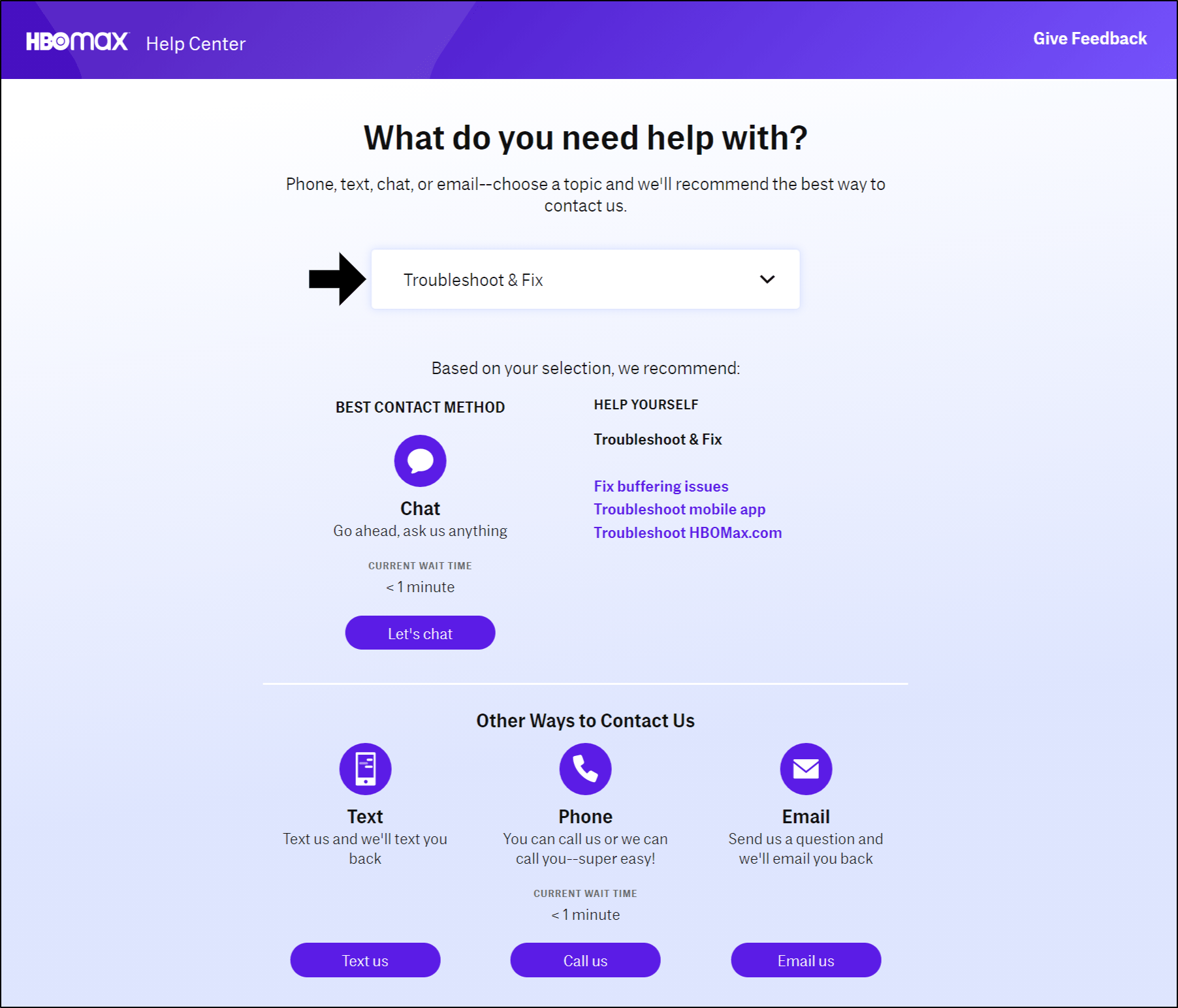 Besides that, you can also post your questions in the HBO Max subreddit. This subreddit has active Redditors and support team members who can provide you with appropriate fixes as well.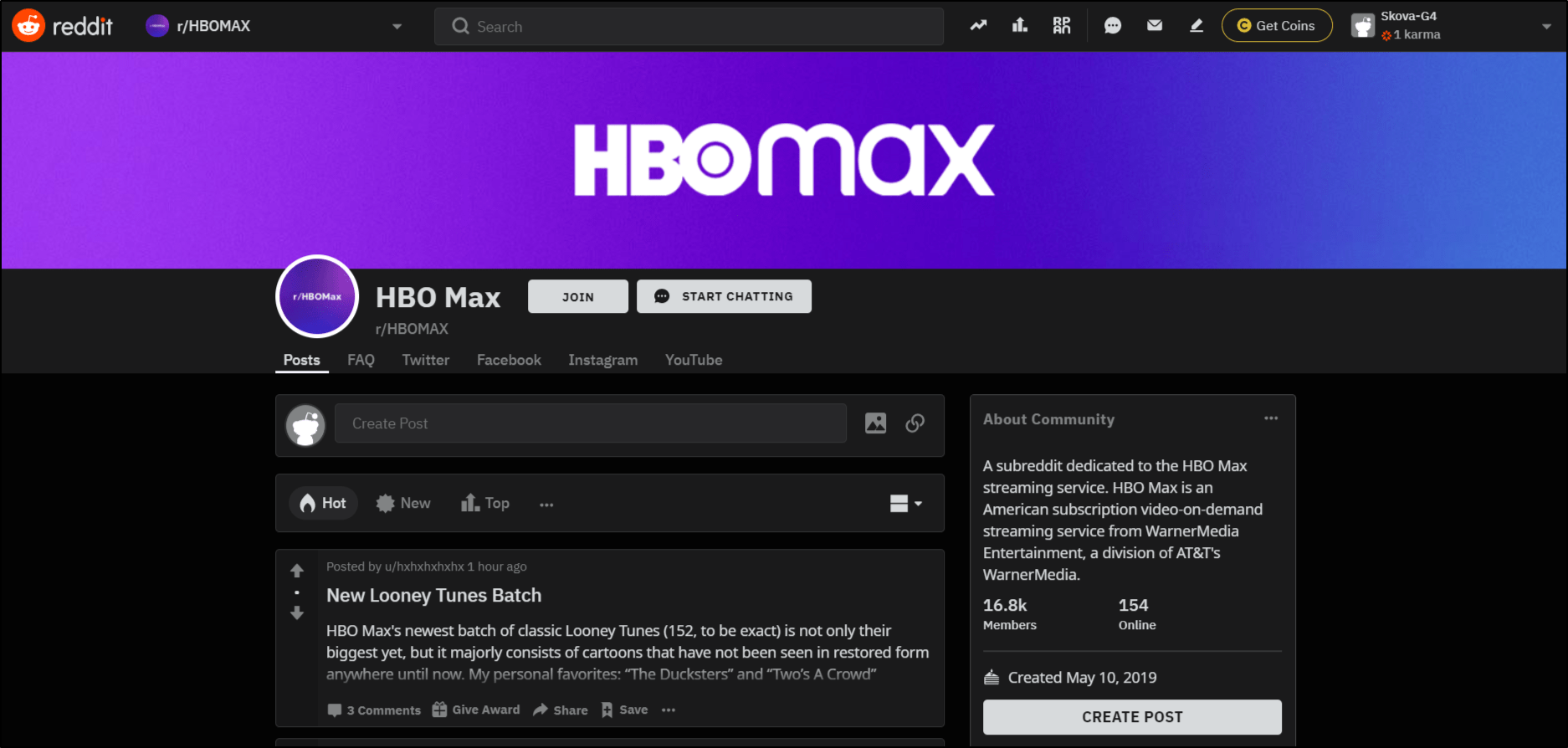 If you're more comfortable with Twitter, you can also reach out to HBO Max on their Twitter page.
However, we suggest starting with the HBO Max contact page as you're more likely to get a faster response.
Conclusion
Amidst the Covid pandemic, we're restricted from going to cinemas due to standard operating procedures. Therefore, various streaming services such as HBO Max have become the newest alternative.
It allows us to watch the latest movies with our families in the safety and comfort of our own homes. Hence, you shouldn't allow frustrating buffering issues to stand in between you and your favourite movies.
On that note, we definitely won't leave you to solve it alone. This guide shows you the 16 best fixes to try when your HBO Max keeps buffering and isn't loading or playing correctly.
However, after every fix, do make sure to test the HBO Max movies and shows and inspect if the problem persists.
Nonetheless, if none of the fixes worked for you, it may be a problem on HBO Max's end. So, give it a few hours before trying again.
Lastly, let us know in the comments:
Are your HBO Max movies buffering endlessly too?

How does your HBO Max error look like? Share your experience. 🤗

Did any of the fixes above work for you?

Are there other useful fixes that you think we should add to the list?

What other HBO Max errors are you encountering?
Share this post with your friends to save them from their troubles with this HBO Max buffering issue! They'll appreciate it. 😊