Suddenly finding you encounter an error that says "Something went wrong" when you're refreshing the page in LinkedIn?
One of the most important things when it comes to working in the professional scene is forming connections and networks with others. Regardless if your job entails directly interacting with other people or not, having a network of other different professionals or members of the same field as you are definitely more beneficial.
LinkedIn offers this with its website and service, as it allows you to build a professional profile while also giving you the networking and connection experience that social media sites have to offer. Through LinkedIn, it isn't difficult to build your network even if you start from scratch completely.
One of the most important things when it comes to using LinkedIn is the site actually working properly which is something some users might unfortunately not experience when they use it. This problem makes it almost impossible to use LinkedIn as you won't be able to access any of its features.
---
Types of LinkedIn "Something Went Wrong" Problems
Several LinkedIn users have been encountering a shared problem with the website/app/service where it suddenly stops working before crashing and presenting an error that says "Something Went Wrong". Besides this error message, a button that says "Try Again" will also appear which will allow you to refresh the page but can also fail to lead you back to the same error.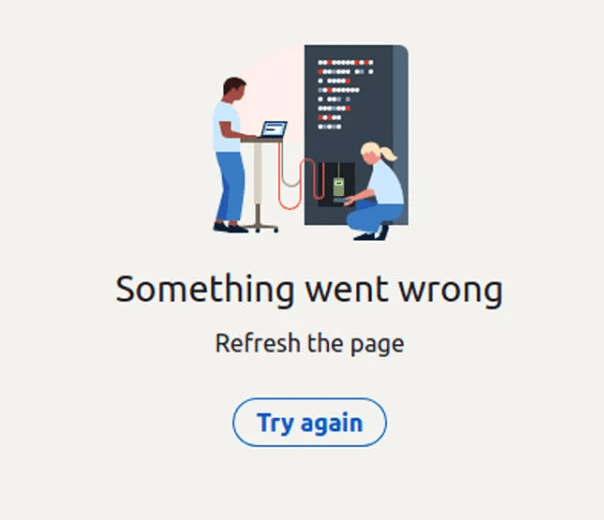 This problem can happen in several different ways but the end result remains the same which can leave you feeling annoyed with the situation. Encountering this error usually means that LinkedIn is unavailable until it gets fixed or you find a working workaround for it.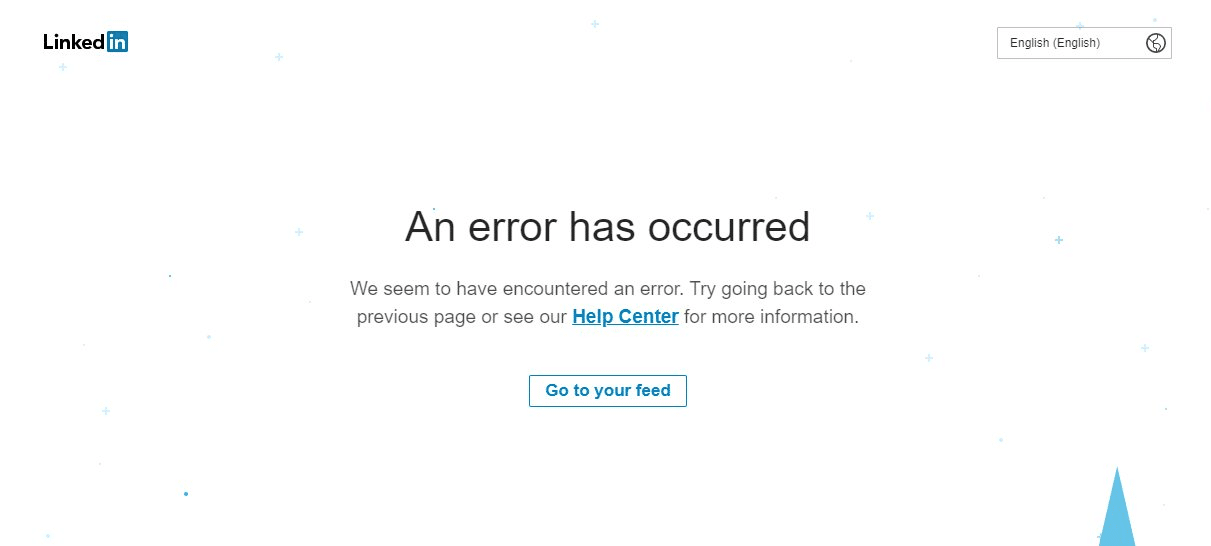 ---
With this in mind, we have handcrafted this guide which is aimed and curated towards helping you improve and fix this situation of LinkedIn not working properly. The guide we've prepared will cover 2 of the most common reasons why this error occurs as well as 5 fixes that you can try out to improve and fix the problem.
You can easily access LinkedIn in various internet browsers from your desktop and even through its mobile app which is available to Android and iOS devices. Our guide will be mainly focus on the former but will offer solutions for other platforms whenever possible and applicable.
With everything out of the way, let's get you right back into getting logged in to your LinkedIn account!
Why Do the LinkedIn "Something Went Wrong" or "An Error Has Occurred" Errors Happen?
1. A Direct Problem With LinkedIn
The most common reason why you might be having problems with LinkedIn and why you are encountering this error message may have something to do with LinkedIn itself. Having this error message popup is usually the result of a problem occurring within LinkedIn's services, causing the website and app to misbehave and not function as intended.
Site errors that result from something going wrong with LinkedIn's servers aren't a common occurrence but are also not uncommon the users can be free from this happening at any given time. Most of the time, the problem is usually solved with a fix getting performed and issues, while other times, it can be temporary and is immediately fixed after a quick refresh.
If refreshing LinkedIn doesn't work all too well for you, one of the things you can try out is signing out and signing back into your LinkedIn account (Step 1), as the problem might be with your current login session or sending a report of the problem to LinkedIn (Step 2), so they'll be given a heads up of the issue.
2. Issues With Your Current Internet Browser
The other common reason that many users share as to why they have problems with their LinkedIn accounts can be the result of an issue with their internet browser affecting LinkedIn and its performance. While LinkedIn is compatible with a wide variety of browsers up to their latest versions, the site can not function properly because of certain issues with your internet browser.
It is not uncommon to find that something with your internet browser, from its settings to files and even the kind of apps you have running alongside it, can make LinkedIn not work properly, resulting in the error.
In any case, there are several things you can try out in your internet browser to prevent it from affecting LinkedIn performance and causing site errors, such as clearing out your cache and data for LinkedIn (Step 3), disabling the use of any third-party apps (Step 4) while you are using LinkedIn or switching to an entirely different internet browser (Step 5) that LinkedIn supports.
5 Fixes for the LinkedIn "Something Went Wrong" or "An Error Has Occurred" Errors
1. Sign Out and In to Your LinkedIn Account
One of the possible solutions that you can try out to fix any errors you encounter on LinkedIn is simply signing out and then back into your account. This is because the current login session might not be considered safe for your account or follows an error that has been fixed, which would require you to exit the site to fix it.
There are 2 ways you can go about signing out and into your LinkedIn account with the first is the more typical method, while the second is useful when the first is seemingly impossible to perform.
First Method
One of the ways to sign out of LinkedIn is one of the most familiar ways to do it, similar to many sites with an account function. If you need a refresher, here's how it goes for LinkedIn
For Desktop (Windows & macOS)
In your LinkedIn Home Feed, click on your Me profile in the upper menu of the page.
After opening your Me Profile on LinkedIn, click "Sign Out" to be signed out of your account.
For Mobile (Android & iOS Mobile App), Mobile Browser & Lite App
First, tap the Me icon and tap Settings near the upper-left.

After that, scroll down and tap Sign Out.
Once you're logged out, you can simply Sign in again after entering your account's login credentials.
Following these 2 steps will quickly allow you to sign out of your LinkedIn account while also redirecting you to a page where you can quickly log back into your account with your details intact. We recommend this method if you can still access some of LinkedIn's features despite the error.
Second Method
If you happen to be having problems with LinkedIn and are just stuck with the error popping up, chances are you are very unlikely to be able to sign out of your account the typical way. This is because the menu to sign out of your account can't be accessed, making it seemingly impossible.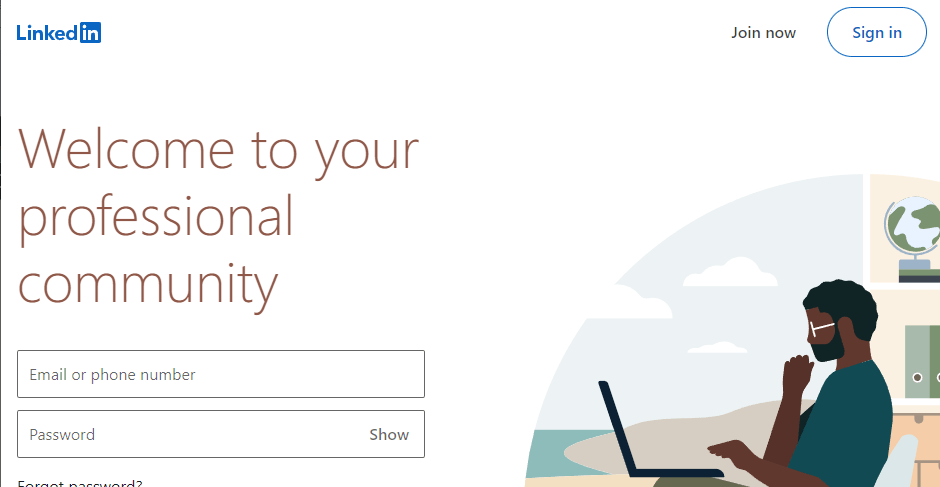 Fortunately, you can simply click on this LinkedIn sign-out link, and it will automatically sign you out of your LinkedIn account after the page loads up. It might take several attempts to properly sign out of your LinkedIn account. Still, after you have properly signed out, you can simply log back into your LinkedIn account using the LinkedIn login page.
2. Clear the LinkedIn App Cache and Web Browsing Data
When it comes to errors with certain sites not working properly in your internet browser, it is usually the direct result of something going wrong in the internal files. This is not only limited to LinkedIn, but the same is true for all websites.
Your cache and data found in your internet browser are often prone to get corrupted or outdated compared to the website it belongs to. When either scenario happens, you can expect the website to not work properly due to this problem, causing error messages.
Cleaning out your cache in your internet browser and the LinkedIn app is usually one of the best ways to solve any problems with LinkedIn, as it effectively removes and cleanses damaged and corrupted files. Here's how you can do it:
Steps to Clear the Web Browser Data
For Google Chrome
Open your Browser's settings ⚙️. This is usually down through a menu that can be accessed by clicking on it.
Find the "Clear Browsing Data" option or something similar. You can search it out or find the "Privacy & Security" categories.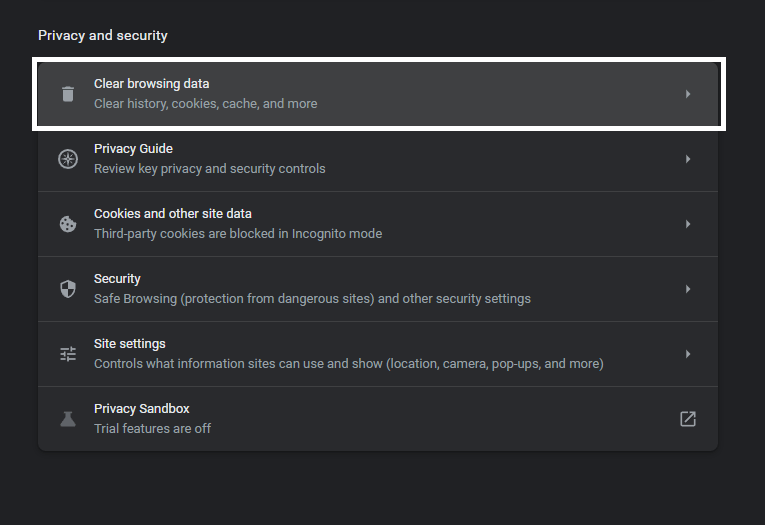 If you only want to clean your cache and data, select "Cached Images and Files" and "Cookies and other site data." You can clear your browser history as it doesn't cause significant lag or performance drops.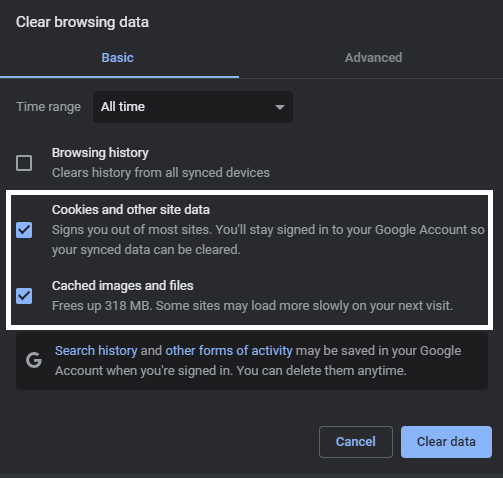 Click "Clear Data" once you have selected everything and wait for it to finish.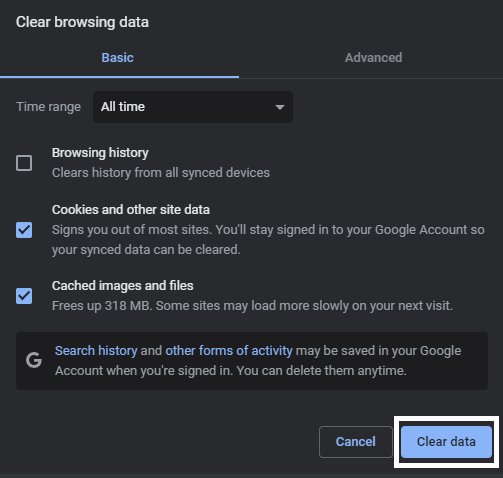 For Safari (macOS)
To do so, click on Safari in the top menu and select the Preferences… option from the dropdown menu.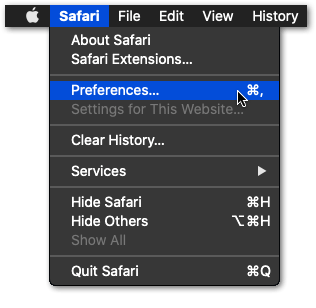 Next, click on the Advanced option in the top menu and tick the box next to the Show Develop menu option.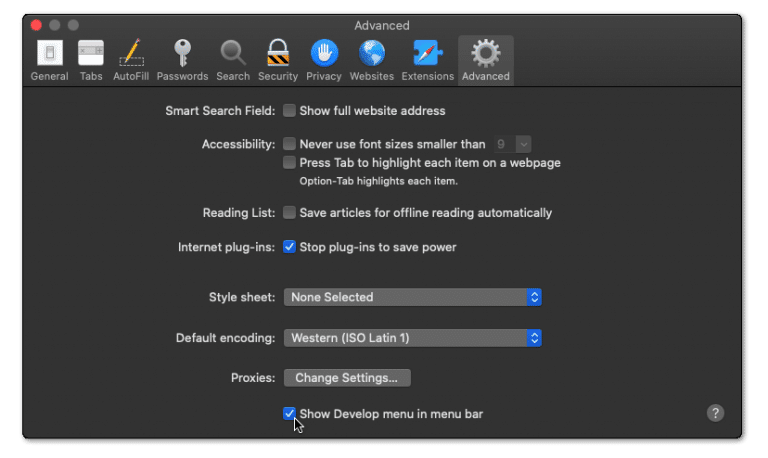 Then, click on Develop in the menu bar at the top and then choose the Empty Caches () option.

Once done, again select the Safari option from the top menu and click on the Clear History… option.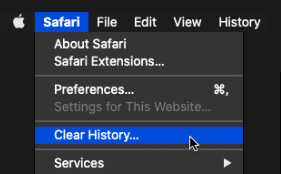 At last, choose Clear History from the Clear history section to clear the web browser's cookies and other temporary data.

Steps to Clear LinkedIn App Cache Data (For Android)
Open your phone's Settings⚙️ app.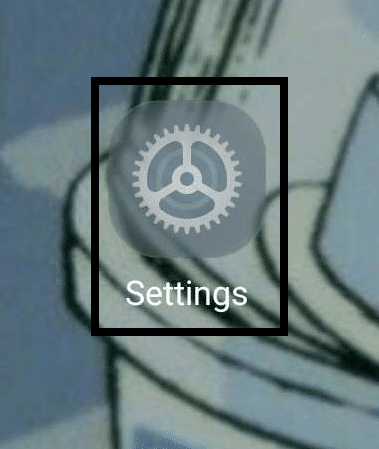 Navigate to your phone's Apps List by opening something similar to "Apps".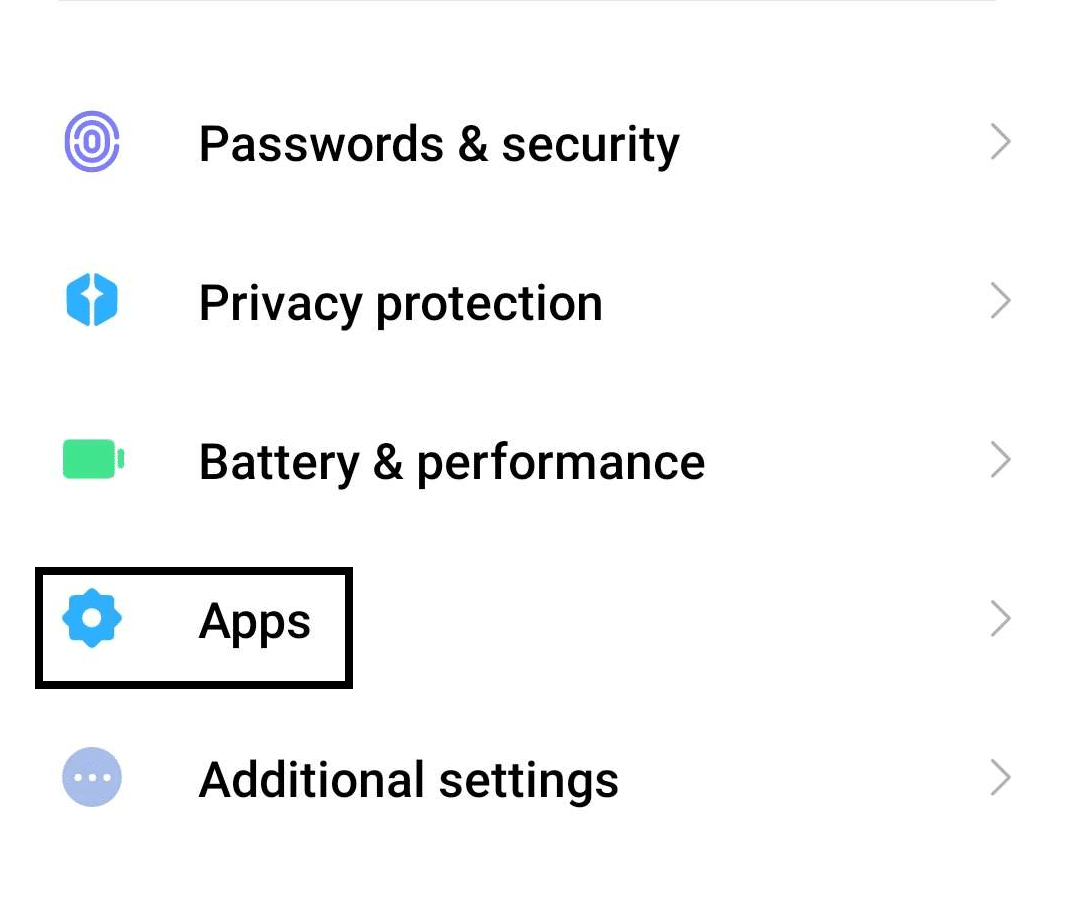 Find the LinkedIn app from among all of your apps and open it.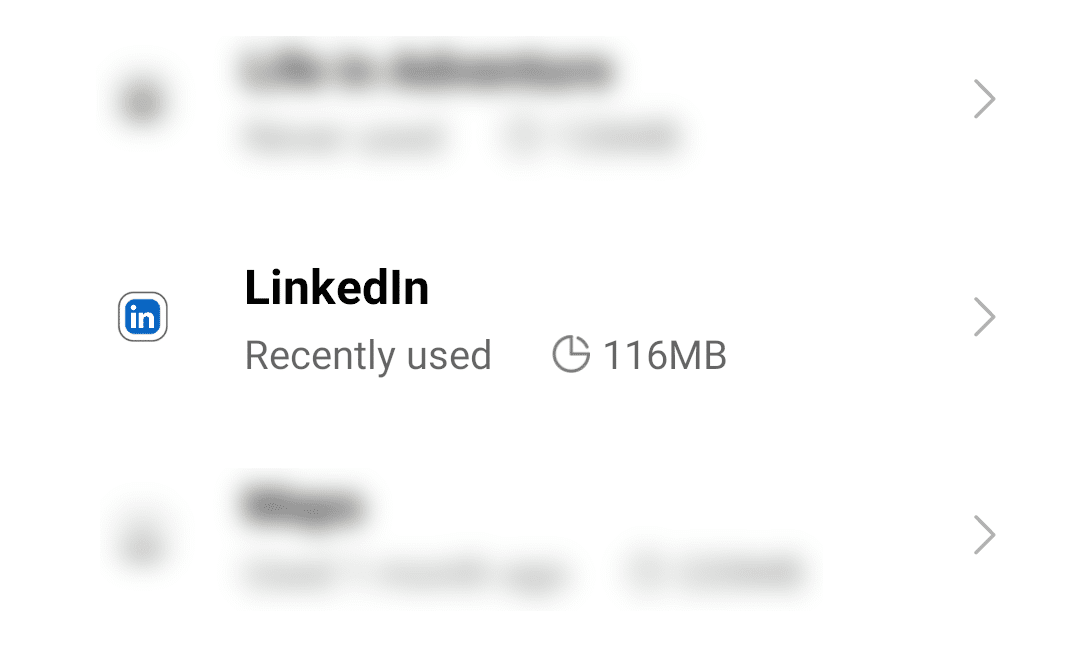 Tap "Force Stop" on the LinkedIn app page before tapping "Clear Data".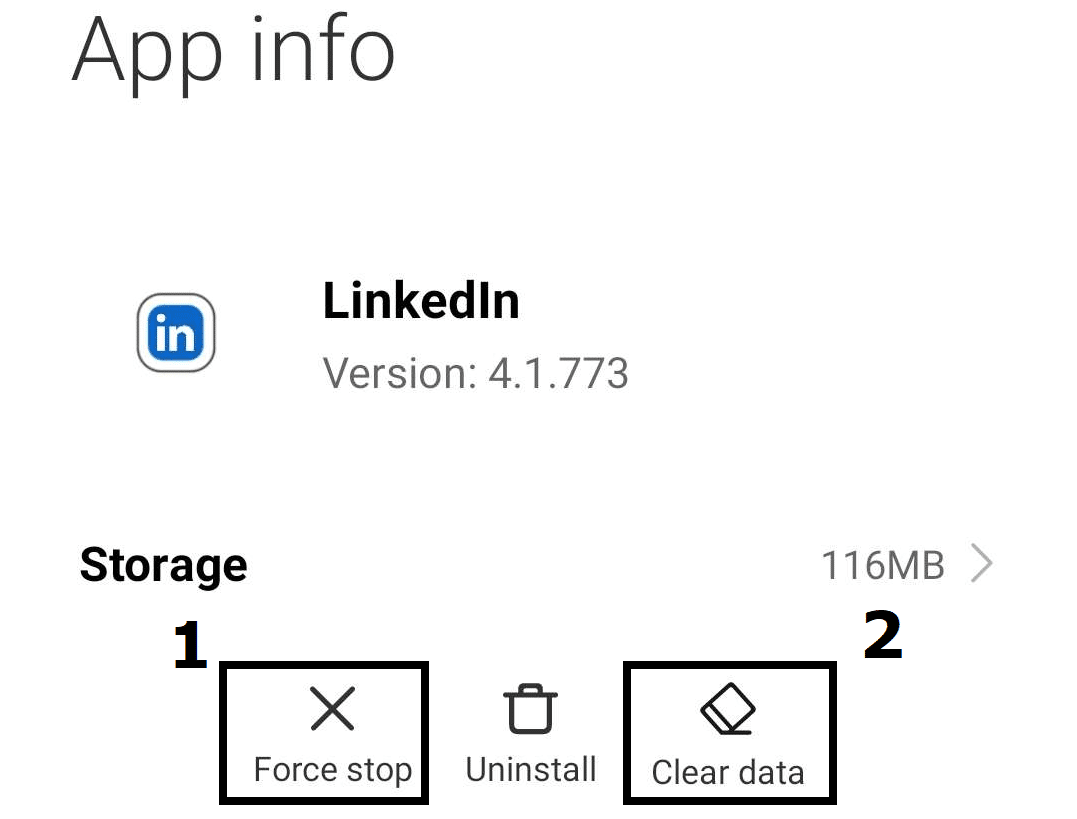 For iOS or iPhones, the best method for deleting the cache of the LinkedIn app is to reinstall the application. This will remove any unnecessary data that the application may have stored, allowing it to run more efficiently.
Following the steps above will allow you to quickly clear out any cache and data for your LinkedIn for the platform you did the cleanout with. You will likely have to log into your LinkedIn account to clear out your cache, as this deletes all your personal and login information.
3. Disable any Third-Party Apps or Browser Extensions
For many websites, third-party applications usually don't have any adverse effects on it, including the likes of Adblockers and other similar things. Despite this, however, it is still possible for websites such as LinkedIn to suddenly experience problems due to these third-party apps and extensions interfering with the site's processes.
You can opt to have still them installed in your browser and instead have them disabled while you are using LinkedIn to avoid problems while using the site. Here's how you can do it through the steps below:
For Google Chrome
Open your Internet Browser Settings ⚙️which can be done through your menu.
Click on the "Extensions" tab from your Internet Browser's Settings.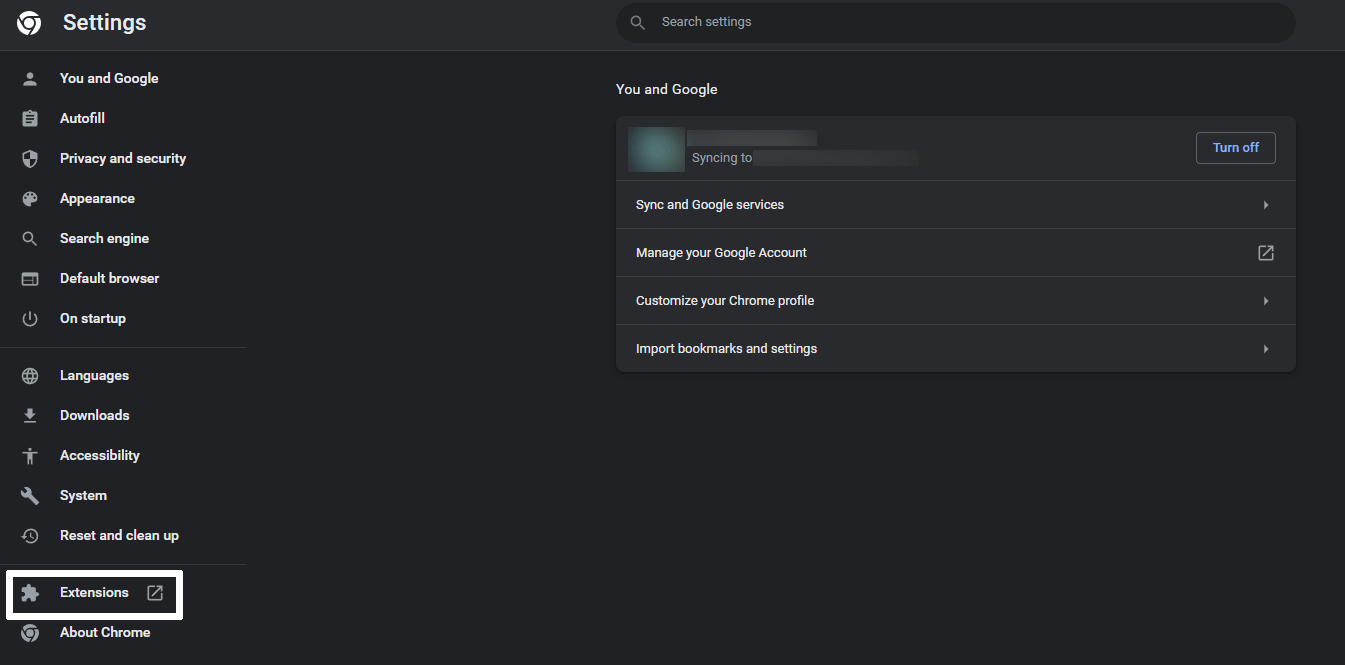 In the Extensions portion of your Settings, you can click on the slider for each extension to disable/enable them.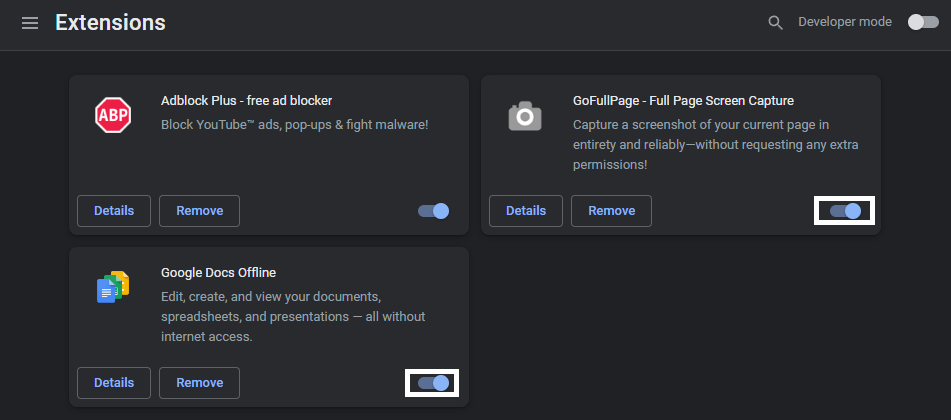 Alternatively, you can click "Remove" to delete the extension if you still have problems working properly together.
For macOS (Safari)
To start, click Safari in the Apple Menu and then select Preferences from the dropdown menu.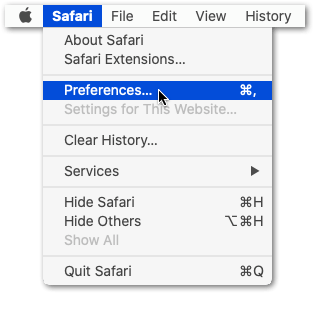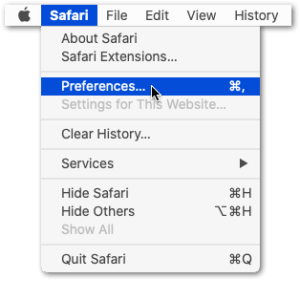 Lastly, click on Extensions and uncheck the checkboxes beside the extensions you want to disable.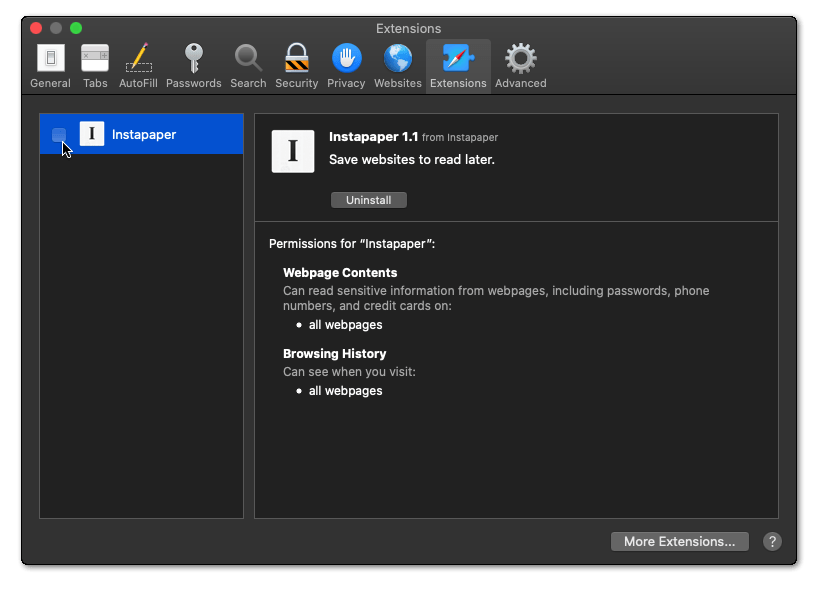 Following the steps above will allow you to quickly disable (as well as enable) any extensions and third-party apps you have installed in your internet browser. We recommend experimenting and finding which extension is causing the problem. Hence, you only need to have that specific extension disabled while using Amazon if you want to use your other extensions.
4. Use a Different Internet Browser
LinkedIn is usually compatible with a large variety of internet browsers, even the ones not listed on its official website. You can reasonably expect to be able to open your LinkedIn account on any device with an updated internet browser and not only be limited to your desktop and laptops.
This extends to other devices such as your mobile phone (albeit ineffective in comparison to using the app) as long as they have an internet browser supported. One of the reasons you might be having this problem or encountering issues such as errors might be the direct result of the internet browser you are using.
In this case, the best way you can fix this problem is to try out a different internet browser, such as the ones supported officially by LinkedIn, which are as follows: Microsoft Edge, Firefox, Chrome, and Safari. This solution also extends to the mobile app version, as you might need to try a different device if you encounter this problem uniquely with the mobile app.


5. Send a Report to LinkedIn
If you still have problems trying to access the LinkedIn site and can't pinpoint the problem, then sending a report is probably the best thing you can do. Sending a report might not immediately fix the problem, but it helps keep the group there on LinkedIn aware of the problem.
You can quickly and easily send a report to LinkedIn by following these steps below, which aren't only limited to the "Something Went Wrong" error message:
Open the LinkedIn Support Page with your LinkedIn Account logged in.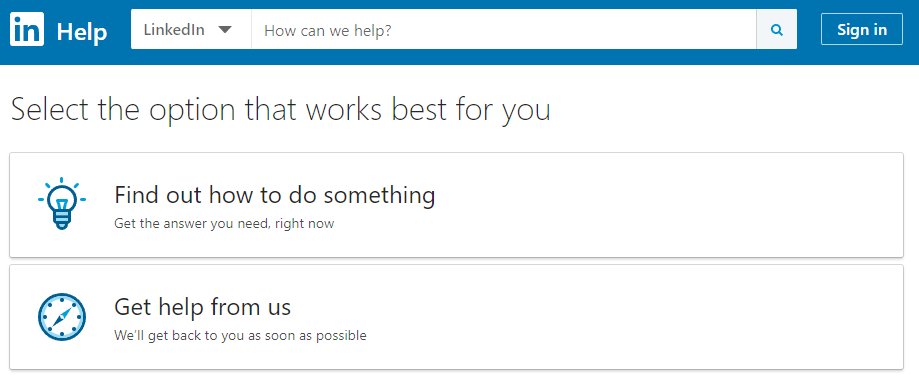 In the LinkedIn Support Page, click on "Get help from Us".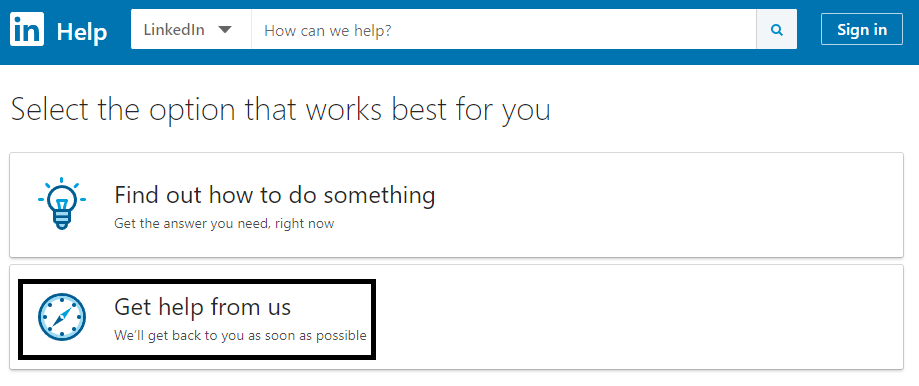 After clicking on the previous option, click on the category of the problem. If you aren't sure you can click "Other" and type in your problem.

Click on "Create a support ticket," found at the bottom portion of the page.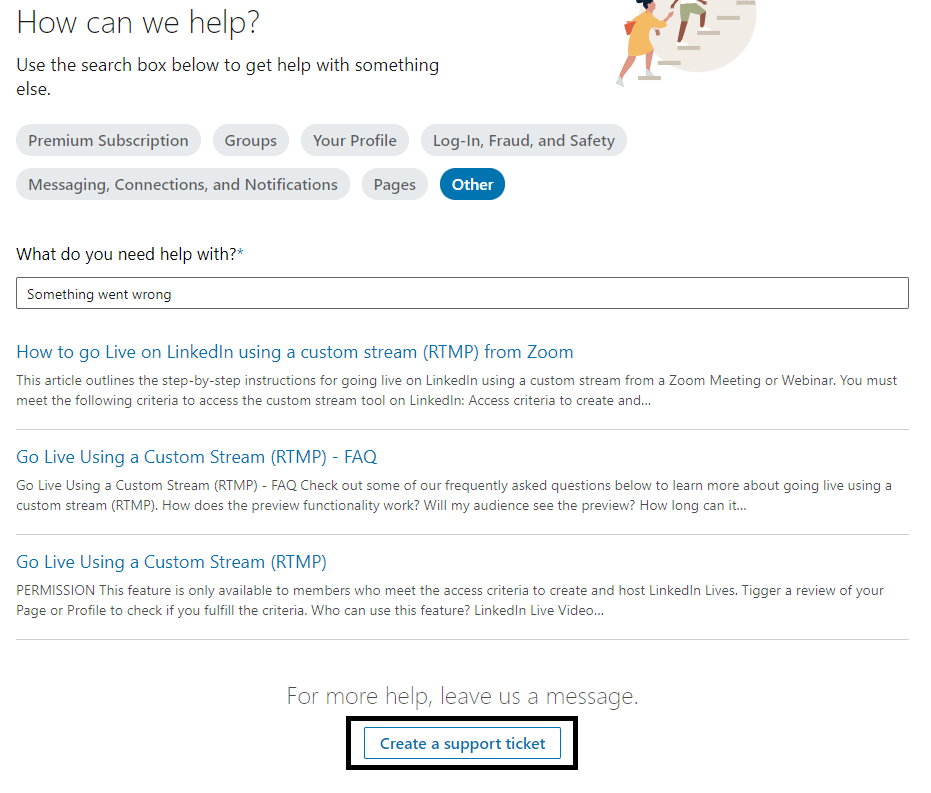 Fill out all the relevant details of your problems accordingly and describe it as much as possible in the "Your Question" portion. We also recommend attaching screenshots if possible.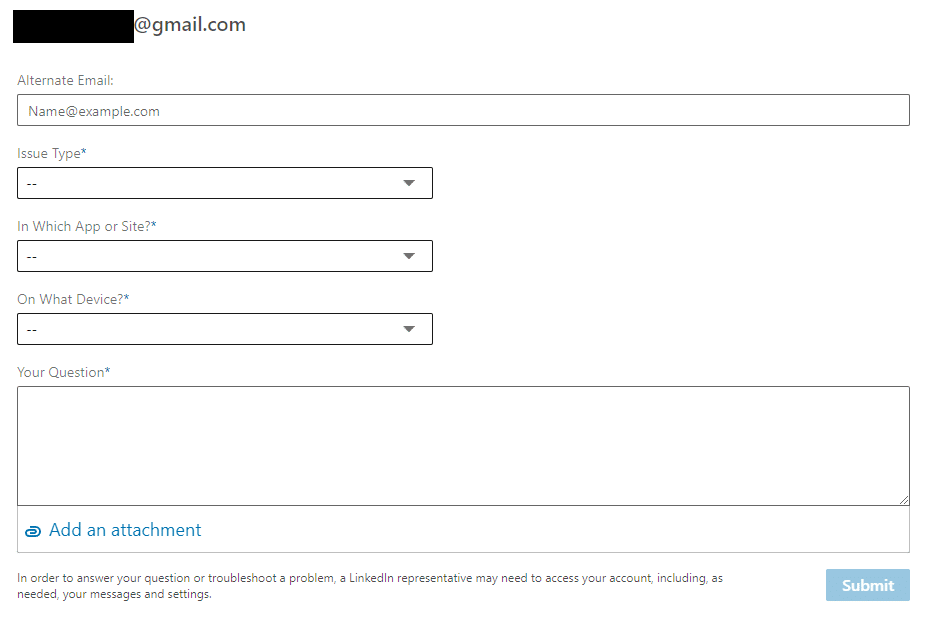 Once you finish filling up everything, click the "Submit" button to send your support ticket to LinkedIn.
Following the steps above will allow you to send a support ticket to the LinkedIn team quickly. You can either use your LinkedIn account inbox or your primary linked email address to check on the status of your ticket and see if the issue has been noted or resolved.
Conclusion
Getting connected and forming networks through LinkedIn makes the entire process easier to perform and get done. The app offers a quick and efficient way to grow your professional profile and connect with people you can find a use for in your overall career.
Having the app not work as intended and getting bombarded with errors such as "Something Went Wrong" while using it can be an incredibly complicated situation to deal with. It also prevents you from using the app, which can significantly hamper your progress in growing your career. The guide we've prepared that covers the main 2 reasons why this happens, as well as 5 fixes that you can do, are sure to get you out of the issue quickly.
All in all, let us know down below 👇 in the comments:
If you found this guide helpful, which tips worked best for you?
Are there any other tips we missed and should try and consider adding?
What do you like the most about LinkedIn as a platform?
Anything you want to share on how LinkedIn helps you grow in your profession?
Feel free to give this guide of ours a quick share to anyone having a problem with the "Something Went Wrong" Error Message on LinkedIn.