Are you prompted with a "Request timed out" or "A timeout occurred" error whenever you try querying ChatGPT?
ChatGPT is a ground-breaking AI tool that converses in natural language. Its legitimacy is boosted by the ability to engage consumers in meaningful dialogue. Multiple use cases, including chatbots for customer service and virtual assistants, are made possible because ChatGPT has been trained on a wide range of data from multiple sources worldwide.
However, this AI tool is still being developed and is subject to errors and technical issues. In addition, as it has garnered immense fame quickly, it is prone to crashes or errors like the "Request timed out" error.
Similarly, there have been instances where users encountered the "A timeout occurred" error, where the origin or web servers of ChatGPT timed out or takes too long to respond to your browser or client's HTTP request.
Thankfully there are several workarounds for this issue. This guide explores 7 practical solutions to ChatGPT's "Request timed out" error.
So without further ado, let's get started!
7 Fixes for the ChatGPT "Request Timed Out" Error
1. Verify Your Internet Connection
The first and foremost step to fixing this issue is to verify the stability and speed of your internet connection. A stable and fast internet connection is crucial for accessing ChatGPT without interruption. An unstable internet connection can prompt error messages like ChatGPT "Request Timed Out".
You can use any commercially available internet speed checkers for this fix. You can use popular speed-checking websites like SpeedTest.net or Fast.com to check your internet speed. In our guide, we will use Fast.com to verify our internet speed. Head to the website and run a speed test to know your connection analytics.
If your internet connection and speed are reliable, this error message can be caused by another issue. Therefore, our guide recommends using other solutions to address the problem.
On the other hand, if your Internet is currently experiencing low speeds or high Ping and latency, you can try the below-mentioned tips to improve your internet speed:
Turn on and turn off Airplane Mode ✈️
Reboot the device 🔁
Re-enable the WiFi 📶
Restart or power-cycle the WiFi router
Stop All Downloads 🚫
Contact the ISP Provider ☎️
2. Clear Your Browser Cache and Cookies
Your browser cache is a useful feature that records and stores various videos and images, including other media, to load your previously visited sites faster and have a smoother experience. But over time, the cache becomes corrupted or compromised, which can interfere with various websites' code and prevent it from executing and running properly. This can lead to a "Request Timed Out" error on ChatGPT.
Clearing out your browser's cache can help load ChatGPT faster and prevent it from returning error messages. To clear out your cache, follow the steps below:
For Google Chrome
First, launch your web browser.
Then, click the three dots icon in the browser window's top right corner.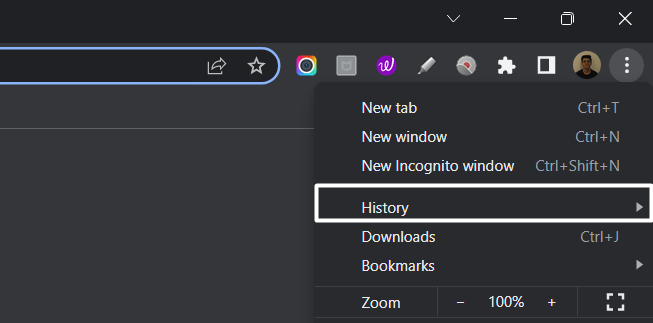 Next, select the "Privacy and Security" section and click "Clear browsing data."
Afterwards, the browser will ask you to select the time range to clear your browsing data. For instance, if you want to clear all browsing data, select "All time."
Then, check the boxes next to "Cookies and other site data" and "Cached images and files."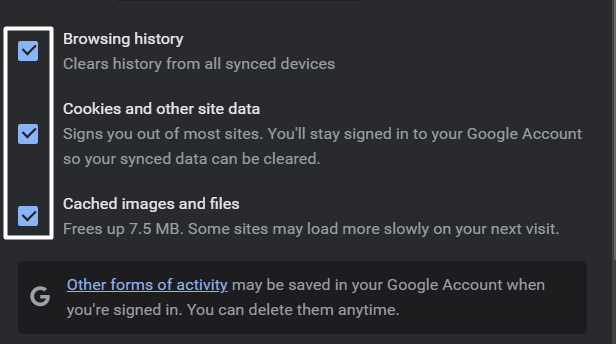 Finally, click on "Clear data."

For Safari (macOS)
To do so, click on Safari in the top menu and select the Preferences… option from the dropdown menu.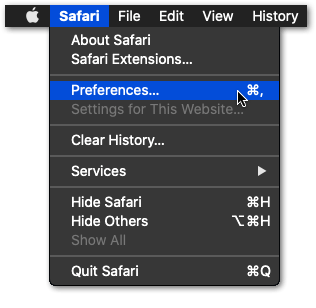 Next, click on the Advanced option in the top menu and tick the box next to the Show Develop menu option.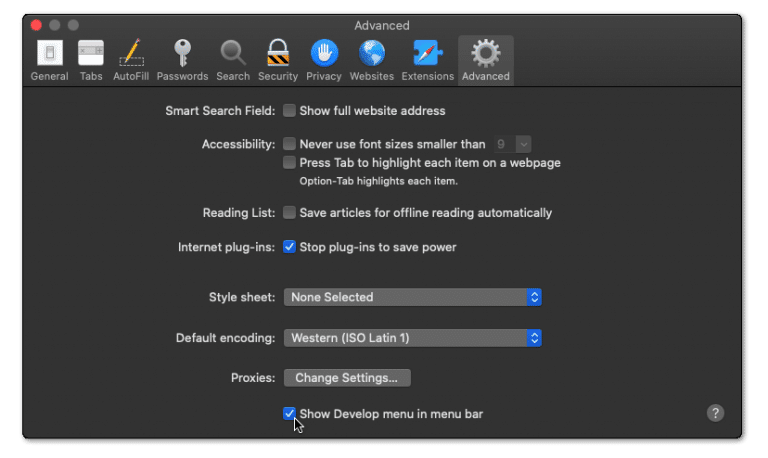 Then, click on Develop in the menu bar at the top and then choose the Empty Caches (🗑️) option.

Once done, again select the Safari option from the top menu and click on the Clear History… option.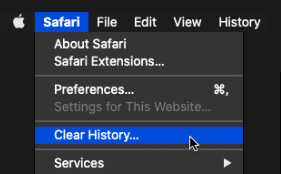 At last, choose Clear History from the Clear history section to clear the web browser's cookies and other temporary data.

This step will successfully clear out your cache and cookies. Finally, try accessing ChatGPT again to see if the "Request Timed Out" error persists.
3. Verify the Status of OpenAI Servers
If the solutions mentioned above do not resolve your problem, ChatGPT's backend is probably where the problem lies. Therefore, you must check the status of OpenAI servers to see whether they are experiencing a surge in traffic, failure, or downtime.
There are two ways to verify the status of OpenAI servers:
Method 1: Using ChatGPT Official Server Page
If you want to check for server downtime, the best option is to use ChatGPT's official Server Page.
After landing at the target website, check the ChatGPT status section to determine whether there is a problem or everything is running smoothly. You may also go through the incident history area to discover whether any present-day incidents have been reported.
While investigating, we discovered that ChatGPT was experiencing server issues due to increasing traffic. OpenAI's backend failure is probably responsible if you have the same issue.
Method 2: Using Downdetector for OpenAI
If you are not opting for the official ChatGPT page to verify its server status, we recommend a third-party option like Downdetector for OpenAI.
Downdetector checks the status of OpenAI servers by carefully following social media, employing automated techniques, and compiling crowdsourced data from users who report errors on the website.
As a result, Downdetector can provide real-time updates on the operational status of the OpenAI servers. To discover whether other people are experiencing the same problem, look at the outage reports graph, live map, and comments area.
4. Disable any Firewall or Antivirus Software
Your antivirus or firewall software may wrongly label certain websites as suspicious or potential malware, blocking access. To identify if this is the root cause of the issue, it's necessary to disable these false positives temporarily.
However, beware that disabling your firewall can expose your device to various security threats. Therefore, it's strongly recommended only to do this for troubleshooting purposes and immediately re-enable your firewall once the issue is resolved.
To disable your firewall or antivirus, follow the steps below:
First, launch your antivirus or firewall software.
Now, look for an option to disable the program or turn off the protection.
Then, follow the on-screen instructions to disable it.
Alternatively, you can open the settings or options menu of your firewall or antivirus software and disable it.
For Windows
Disable Windows Firewall
To start, open Settings (⚙️) on your PC and move to the Privacy & Security (🔰) section from the left navigation menu.

Then, select the Windows Security option from the Privacy & security section and click on Firewall and network protection.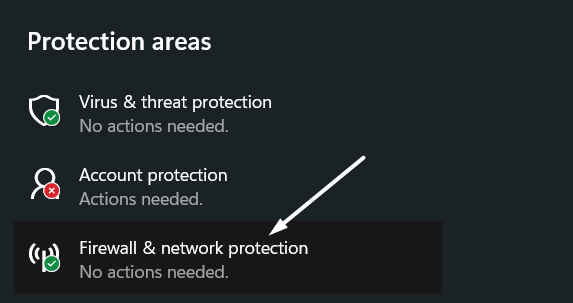 Next, click on Private network and switch off the toggle underneath the Windows Defender Firewall option to turn it off.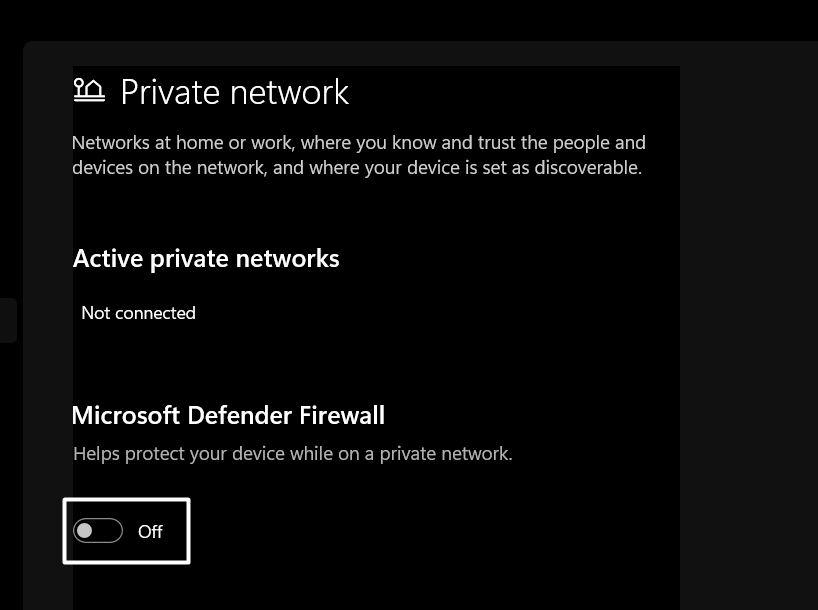 Then, click on the Public network and turn off the toggle under the Windows Defender Firewall option to switch it off.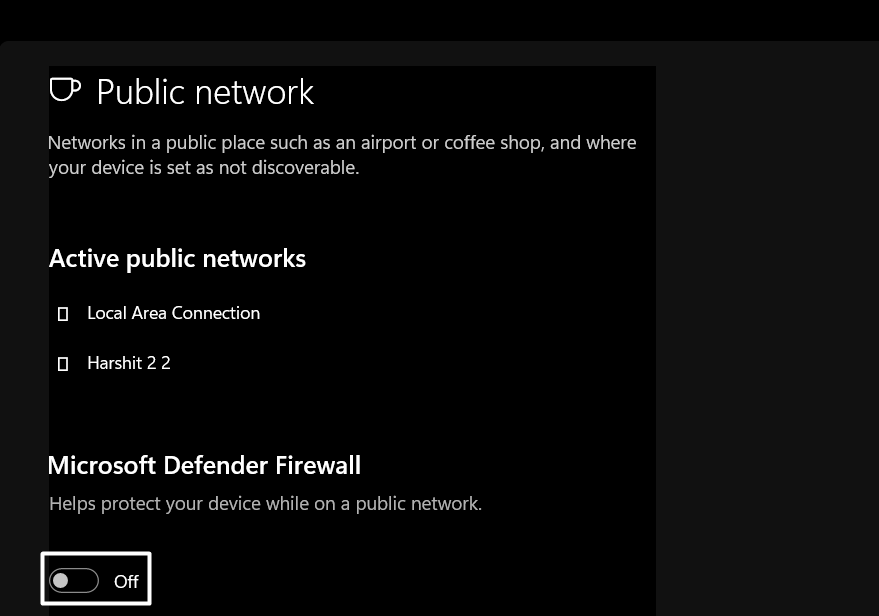 Once you've disabled your system's integrated Firewall, check if you can log in to the Microsoft Teams app easily. If the issue persists, disable your system's built-in Malicious Software Removal Tool.
Disable Windows Malicious Software Removal Tool
First, open the Settings app (⚙️) on your PC and navigate to the Privacy & security (🔰) section from the left sidebar.

Then, select the Windows Security option in the Privacy & security section, and then select Virus and threat protection from the left side menu.

Select Manage settings under Virus and threat protection settings (🦠) in the Virus and threat protection section.

Lastly, switch off the Real-time protection toggle to turn off the Malicious Software Removal Tool and check if the issue is fixed.
For macOS
To start, open the Apple Menu by clicking the Apple logo at the upper left corner, and from the drop-down, select System Preferences.
Next, at the System Preferences menu, choose Security/Security & Privacy.
On the following window, at the top menu, click the Firewall tab.
Following that, click the lock icon at the bottom-left corner.
Then, enter your admin username and password to allow changes to the settings.
Finally, click the Turn Off Firewall button.
Finally, try accessing ChatGPT again. If ChatGPT loads successfully without the "Request Timed Out" error, it may indicate that your firewall or antivirus is blocking access to the website. Add an exception or safelist ChatGPT in your firewall or antivirus settings.
Reminder: Turn on your firewall again before opening your web browser or any other apps, so your PC is well-secured. For this, just follow the exact same steps as before, and finally, turn the firewall switch on.
Note: Depending on how your device is set up, it may be using a custom firewall and not the built-in one. Please consult your software or hardware's manual in order to change its firewall's settings.
5. Disable Your VPN or Proxy Settings
If the above fixes don't work, disable your VPN or Proxy settings. This might be effective because these settings can interfere with establishing a stable connection between your device and the ChatGPT server.
Whenever you use a VPN or proxy, your internet traffic is routed through an intermediary server which can sometimes cause issues with sites like ChatGPT. By disabling your VPN or proxy settings, you allow your device to establish a direct connection to the ChatGPT servers and help to establish a secure and stable connection.
To disable your VPN or proxy settings, follow the steps below:
First, click on the Start menu and select "Settings".
Then, in the Settings window, navigate to the "Network & Internet" section and click on it.
Afterward, on the left-hand side, select "Proxy".
Now, under "Manual proxy setup," turn off the switch for "Use a proxy server".
Then, if you are using a VPN, open the VPN client and disconnect from the server.
Finally, once you have disabled the VPN and proxy settings, try accessing ChatGPT again to see if the issue persists.
Steps to Disable VPN
A VPN, or virtual private network, encrypts your internet traffic and routes it through a server in another location, which can sometimes cause conflicts with certain websites or applications. This can set off ChatGPT's authentication protocol to authenticate a user's session with the platform.
Therefore, you can try to temporarily disable any VPNs that have been activated on your device, and here's how to do this:
Locate the VPN application or settings on your device. This can typically be found in the system tray on a Windows computer or the menu bar on a Mac.
Open the VPN application or settings and look for an option to disconnect or turn off the VPN. Click on this option to disable the VPN connection.
If you're using a browser extension or add-on to connect to the VPN, you can typically disable it by clicking on the extension icon in your browser and selecting the option to disconnect or turn off the VPN.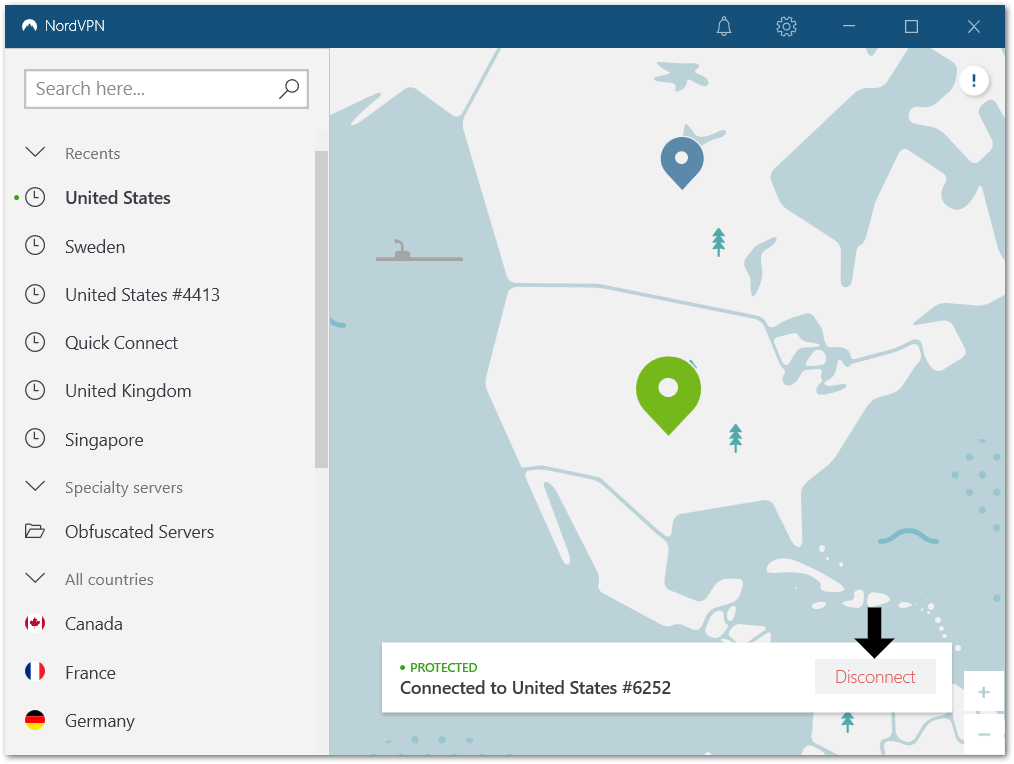 Steps to Disable Proxy Settings
For Windows PC
Click the Search button at the bottom left corner, then search for Internet Options and open it. After that, from the top menu, choose Connections and select LAN settings. Next, uncheck the boxes under Automatic configuration and Proxy server. Once done, click OK.
For macOS
Firstly open the Apple Menu, by clicking the apple icon, then select "System Preferences…", and choose Network.
From the list of internet connections on the left, select your WiFi network that you wish to disable the proxy settings, then click "Advanced…". Next, choose the Proxies tab, and uncheck all the boxes under "Select a protocol to configure:". Once you're done with that, click OK.  
6. Clear Your DNS Cache
It is crucial to clear the DNS cache if you are experiencing any ChatGPT issues.
The DNS cache translates website domain names into IP addresses that your computer can use to connect to the website's server. Any corruption in your computer's DNS cache can prevent it from successfully connecting to a website's IP address, causing significant connectivity issues.
Therefore, taking immediate action and clearing the DNS cache is vital to resolve the problem. To clear your DNS cache, simply follow the steps below:
For Windows
First, launch the Command Prompt on your Windows computer by pressing the Windows key + R and typing "cmd" into the Run dialog box. Then, press Enter.
Next, type "ipconfig /flushdns" into the Command Prompt and press Enter. This will flush the DNS cache on your computer.
Now, wait for the Command Prompt to confirm that the DNS cache has been cleared. Once you see the message "Successfully flushed the DNS Resolver Cache," you can close the Command Prompt.
Finally, try accessing ChatGPT again to see if it loads properly.
For macOS
To reset an Internet connection on macOS:
Click on the Apple Icon found in the System Tray in the upper-left portion of your desktop, and afterward click on "System Preference".
In your System Preferences, look and click on "Network".
Find the Wi-Fi connection you are currently connected to and click on it.
After clicking on the Network connection, click on the minus ➖ symbol to delete it.
Once the connection was deleted, click on the plus ➕ symbol to re-add the network connection.
To flush the DNS cache on macOS:
First, open the Terminal app on your Mac and execute the mentioned command in it, and hit Enter:
dscacheutil -flushcache
Subsequently, enter your system password in Terminal to move ahead and then run the mentioned command:
sudo killall -HUP mDNSResponder
Once you've executed the above-mentioned command, restart your Mac PC and clear all the DNS data.
If clearing your DNS cache doesn't fix your issue with ChatGPT, we recommend employing the last fix mentioned on our list.
7. Contact OpenAI Support
If the solutions mentioned above do not work, you can reach out to OpenAI support, as the issue may be on their end.
You can fill out the contact form with your information and a description of the issue you are facing while trying to access ChatGPT.
Open the OpenAI Help Center in your internet browser.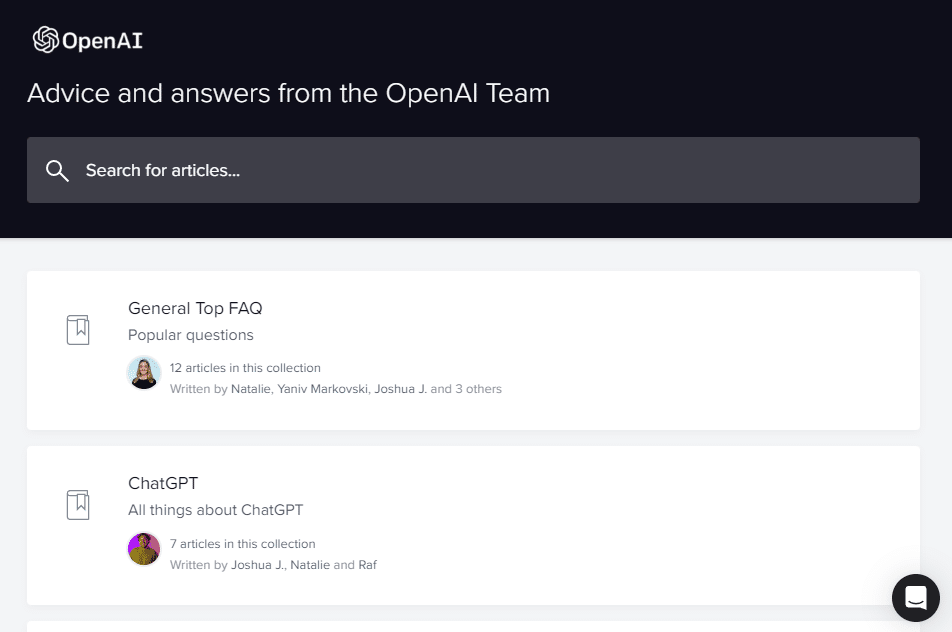 Click on the message bubble in the lower right portion of the OpenAI Help Center page.
In the chat box, click on the "Send us a message" option.
When asked the question, "What brings you here today?" select the "ChatGPT" option.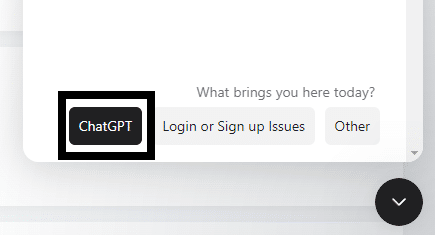 Besides submitting a contact form, you can contact OpenAI through various other channels, including social media, online forums, and web pages. ChatGPT Plus subscribers have even more options, such as a dedicated phone line and email support. We suggest providing OpenAI support with as much information as possible to resolve your issue quickly.
Conclusion
In conclusion, encountering errors like ChatGPT's "Request Timed Out" error can be quite frustrating for users, but thankfully there are several workarounds for this issue. If you follow the steps and solutions in this guide closely, you will get back to using ChatGPT in no time. We hope our guide helped you fix your problems with using ChatGPT.
Lastly, don't forget to share this guide with peers encountering issues querying ChatGPT, such as with the "Request Timed Out" error.