Are you experiencing issues with ChatGPT not working properly? For example, are you prompted with a "Too Many Requests in 1 Hour" error whenever you try querying ChatGPT?
ChatGPT is a revolutionary AI tool that stands out due to its ability to converse in natural language. It can interact and hold meaningful conversations with users, adding to its credibility. ChatGPT has been trained on a wide variety of data from various sources globally, which opens up numerous use cases like chatbots for customer service and virtual assistants.
But the tool is still under development and is prone to technical glitches and bugs. As it has garnered immense fame quickly, it is prone to crashes or errors like the "Too Many Requests in 1 Hour. Try again later" message due to increased traffic.
Thankfully there are several workarounds for this issue. This guide explores 8 practical solutions to ChatGPT's "Too Many Requests in 1 Hour" error.
So without further ado, let's get started!
8 Fixes for the ChatGPT "Too Many Requests in 1 Hour" Error
1. Verify Your Internet Speed
The first and foremost solution to solving this problem is to check the stability and reliability of your internet connection. A stable and reliable internet connection is crucial for accessing ChatGPT, and an unstable connection can prompt error messages like "Too Many Request in 1 hour". To check your internet speed, you can employ any popular speed-checking websites like speedtest.net or fast.com. In our guide, we will use fast.com to verify our internet speed. Then, simply head over to the website and run a speed test to know your connection analytics.
If your internet connection and speed are reliable, this error message can be caused by another issue. Therefore, our guide recommends using other solutions to address the problem.
On the other hand, if your Internet is currently experiencing low speeds or high Ping and latency, you can try the below-mentioned tips to improve your internet speed:
Turn on and turn off Airplane Mode ✈️
Reboot the device 🔁
Re-enable the WiFi 📶
Restart or power-cycle the WiFi router
Stop All Downloads 🚫
Contact the ISP Provider ☎️
2. Clear Your Browser Cache and Cookies
Your browser cache is a useful feature that records and stores various video files and images, including other media, to load your previously visited sites faster and have a smoother experience. But over time, the cache becomes corrupted or compromised, which can interfere with various websites' code and prevent it from executing and running properly.
This can lead to a "Too Many Requests in 1 hour" error on ChatGPT. Sometimes clearing out your browser's cache can help load ChatGPT faster and prevent it from returning error messages.
To clear out your cache, simply follow the steps below:
For Google Chrome
First, open up your web browser.
Next, look for the three dots menu in the browser's top right-hand corner and click on it.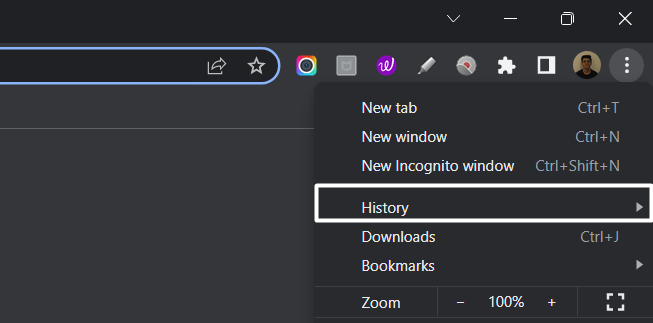 Then, select the "Privacy and Security" section and click "Clear browsing data".
Afterward, the browser will ask you to select the time range to clear your browsing data. For instance, if you want to clear browsing data for the past hour, select "Last hour".
Then, check the boxes next to "Cookies and other site data" and "Cached images and files".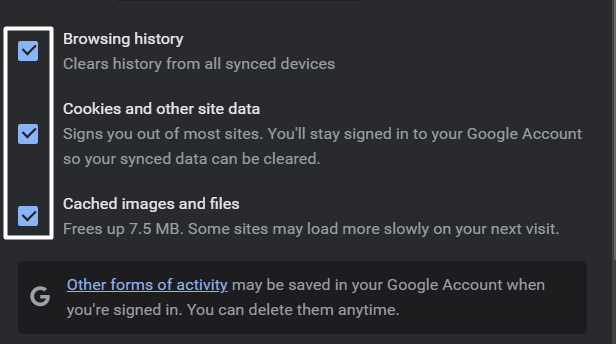 Finally, click on "Clear data".

For Safari (macOS)
To do so, click on Safari in the top menu and select the Preferences… option from the dropdown menu.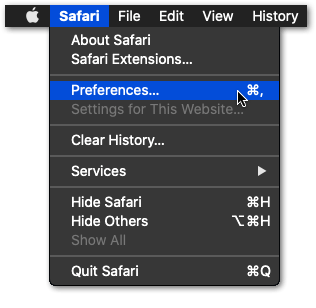 Next, click on the Advanced option in the top menu and tick the box next to the Show Develop menu option.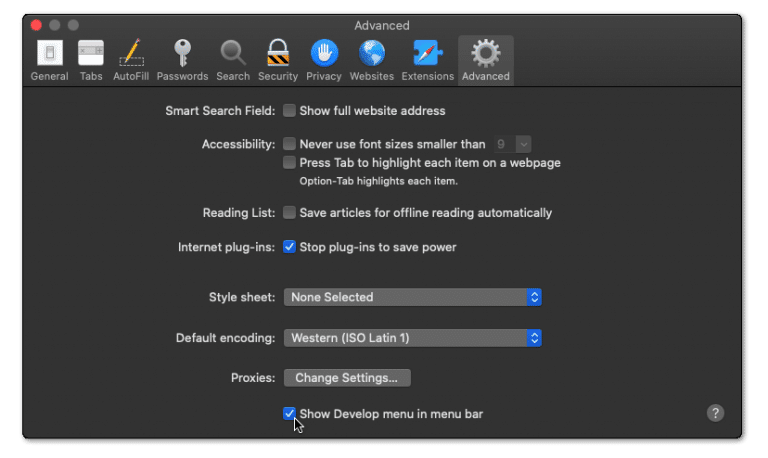 Then, click on Develop in the menu bar at the top and then choose the Empty Caches (🗑️) option.

Once done, again select the Safari option from the top menu and click on the Clear History… option.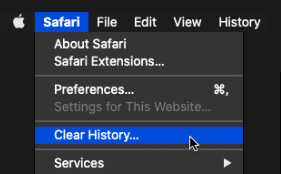 At last, choose Clear History from the Clear history section to clear the web browser's cookies and other temporary data.

This step will successfully clear out your cache and cookies. Finally, try accessing ChatGPT again to see if the "Too Many Requests in 1 Hour" error persists.
3. Take A 1 Hour Break
The "Too Many Requests in 1 hour" error message on ChatGPT often indicates that OpenAI servers have received too many requests in the past hour and are now saturated. This means that OpenAI servers need time to rest and recover before they can fulfill any more demands since the traffic is too high.
By taking a short break of 1 hour, you provide ChatGPT with some time to recover and reset its request count. In addition, during this break, you can track your usage of ChatGPT to prevent error messages like these from occurring.
For instance, you can deduce the number of requests you send per hour and modify your usage to stay within the allowed limits. You can also implement caching and rate-limiting mechanisms to reduce the volume of requests sent to ChatGPT.
4. Verify the Status of OpenAI Servers
If the fixes mentioned above do not fix your issue, the issue is likely at ChatGPT's backend. Therefore you need to verify the status of OpenAI servers to deduce if they are facing an increased influx or going through failure or downtime. To check the status of OpenAI servers, you can use two methods:
Method 1: Using ChatGPT Official Server Page
If you want to check for server downtime, the best option is to use ChatGPT's official Server Page. After navigating to the desired site, look for the ChatGPT status section and see if the service is experiencing an issue or operating normally.
You can also review the incident history section to see if any recent events have been reported.
During our investigation, we found that ChatGPT was having server failures due to increased demand while we were searching for information on server outages. If you are experiencing the same problem, it is likely due to failure at OpenAI's backend.
Method 2: Using Downdetector
If you are not feasible with using the official ChatGPT page to verify its server status, then we recommend opting for a third-party option like Downdetector for OpenAI.
Downdetector validates the status of OpenAI by carefully observing social media, using automated tools, and gathering crowdsourced data from users who report faults on the website. This enables Downdetector to deliver real-time updates on the condition of OpenAI servers.
In addition, you can check the outage reports graph, live map, and comments section to see if other people have the same issue.
5. Disable Your Browser Extensions
If OpenAI servers are up and running, you can try disabling your browser extensions to see if it fixes the issue with ChatGPT. Some of your browser extensions, particularly ad-blockers, can interfere with a website's ability to code properly, leading to various error messages.
On top of that, most of these extensions are obsolete and, therefore, not regularly updated by developers, making them a security threat. By disabling the problematic extensions on your browser, you can allow ChatGPT to run its scripts and code properly, resulting in a smooth experience.
To disable your browser extensions, simply follow the steps below:
For Google Chrome
First, open your web browser and navigate to the "Settings" menu.

Next, locate the "Extensions" tab and click on it.
Now, start disabling your extensions sequentially and then request ChatGPT to see if the issue persists.
Finally, if the issue persists, repeat step 3 with the remaining extensions to identify the problematic extension.
For Safari Users
To do so, click on the Safari option next to the Apple logo in the top menu and then select the Preferences… option from the menu.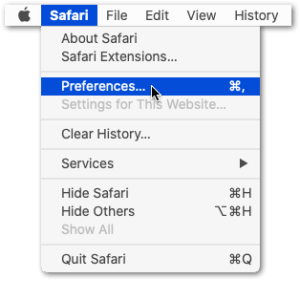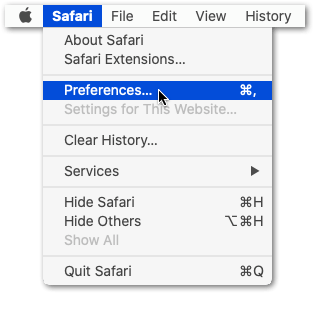 Once the Preferences section is opened, select the option from it to open the Extensions section.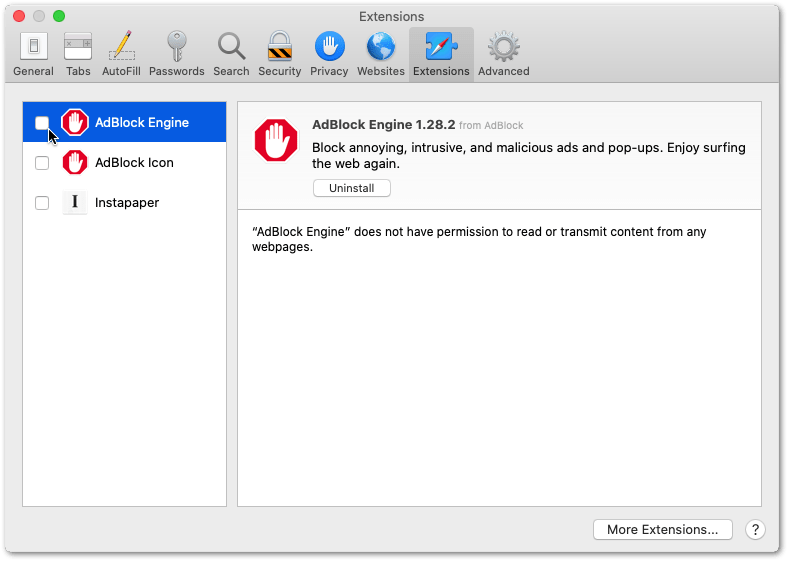 Now, select the extension from the left sidebar of the Extensions tab that you want to disable and then check the checkbox to disable it.
If this solution doesn't fix your problem, we recommend checking out other solutions in our guide.
6. Upgrade to ChatGPT Plus
If you consistently face the error "Too Many Requests in 1 hour," your best bet is to upgrade your OpenAI subscription. Upgrading to ChatGPT Plus gives you numerous perks like exclusive support, access to larger training models, more training data and beta, and exclusive access to GPT-4.
Above all, upgrading your subscription can provide you with higher API rate limits, meaning you can make more requests to ChatGPT within a given time frame, and your max limit is also upgraded. This means you drastically reduce the likelihood of hitting your rate limit and running into the ChatGPT "Too Many Requests in 1 hour" error.
7. Use A Caching Mechanism
A caching mechanism is an innovative methodology that allows you to limit the number of requests sent to ChatGPT by storing frequently requested responses in a cache and serving them from right here instead of making repeated requests.
For instance, let's suppose you have a website that allows users to generate relevant responses using ChatGPT. You can employ the caching method to save frequently requested replies in a cache and serve them from the cache rather than making repeated calls to ChatGPT every time a user submits a query.
The website you are using employs a mechanism to optimize the response time for user queries. Before sending a new request to ChatGPT, the website checks whether there's a pre-existing response for that query in its cache. If a cached response is available, it is immediately served to the user without requesting a new one from ChatGPT.
On the other hand, if there is no cached response, the website sends a new request to ChatGPT to get an answer, saves it in the cache, and then returns the response to the user. This process helps minimize response time and optimize the user experience.
To proceed with this fix, simply follow the steps below:
Determine the Responses You Want to Cache: Observe your website for frequently requested responses and identify the ones you want to cache. This can include frequently asked questions or popular topics.
Pick A Caching Method: You can use various caching methods, such as in-memory or a third-party caching service. Choose the method that is best suited for your website.
Deploy the Caching Mechanism: Once you have chosen your caching method, you must set it up on your website. This will involve installing the necessary software or plugin and configuring the caching settings.
Check the Cache for Existing Responses: To use the caching mechanism, you must write code to check the cache for pre-existing responses. This will involve using a conditional statement to check if the response exists in the cache and serve it if it does.
Save New Responses : Once you are done checking the cache for existing responses, you will have to save new responses to the cache now. After generation of new response, save it to the cache for future use. To achieve this, you must write code to add the response to the cache along with the necessary expiration settings.
Test and Monitor: Once you have set up and deployed the caching mechanism, it is crucial to test it thoroughly and monitor its performance closely to prevent any bugs in the future. This step will involve checking for response times, ensuring that the correct responses are served to queries, and modifying the caching settings according to requirements.
8. Contact OpenAI Support
Contact OpenAI Support if any of the fixes mentioned above don't work, as it's likely that the issue is at their end.
You can fill out the contact form with your information and a description of the issue you are facing while trying to access ChatGPT.
Open the OpenAI Help Center in your internet browser.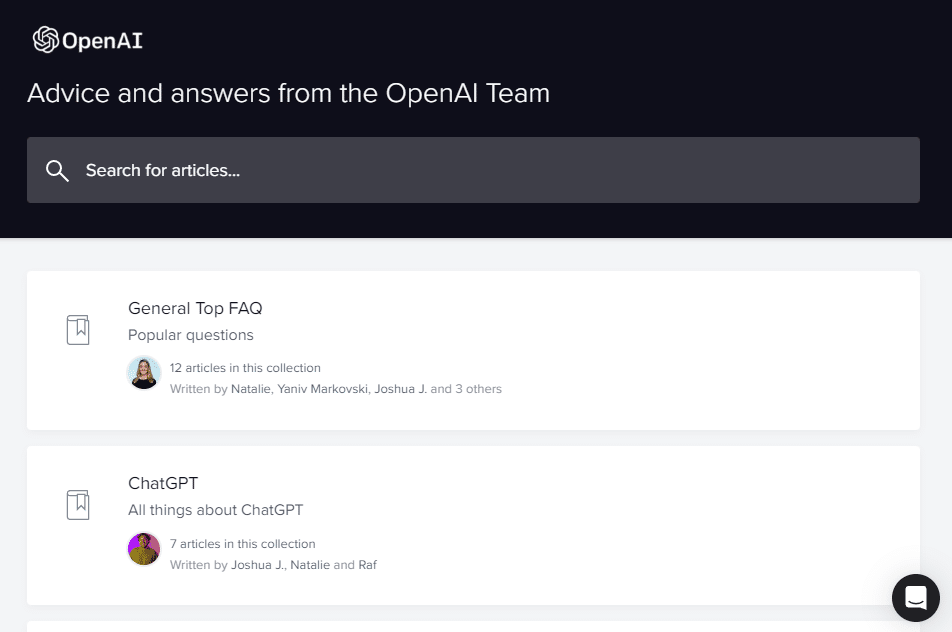 Click on the message bubble in the lower right portion of the OpenAI Help Center page.
In the chat box, click on the "Send us a message" option.
When asked the question, "What brings you here today?" select the "ChatGPT" option.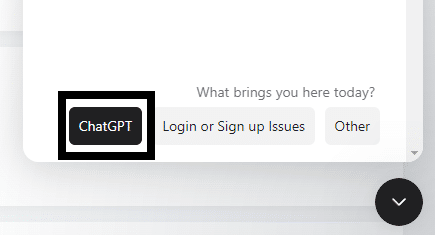 We recommend providing detailed information, including the duration and frequency of the issue, so that the team understands the problem in depth.
You can reach out to OpenAI through numerous channels, such as social media, online forums, and web pages. Customers who subscribe to ChatGPT Plus get even more options, including a dedicated phone line and email support. We recommend providing as much information as possible to the OpenAI support team so they can resolve your problem quickly.
Conclusion
In conclusion, encountering errors like ChatGPT's "Too Many Requests in 1 Hour" error can be quite frustrating for users, but thankfully there are several practical solutions for this issue. If you follow the steps and solutions in this guide closely, you will get back to using ChatGPT in no time. We hope our guide helped you fix your problems with using ChatGPT.
Lastly, don't forget to share this guide with peers encountering issues with ChatGPT, such as the "Too Many Requests in 1 Hour" error.