Want to know how to download and install the Parler app on your Android or iPhone? In this guide, we show how you can get the Parler app in just a few steps.
---
UPDATE 15/2/2021 – The Parler Website is Online again!
That's right, after it was publicly kicked off from the Internet by Amazon, the website is live again, 🥳! You can visit the Parler website and log in to your account. After that, everything should look familiar, including your feed.
However, currently, the app has not returned to the App Store or Play Store. So, the app should be up again, but we have no news on when or if that may happen.
For now, you can still enjoy the free unfiltered news through their website, just like before the ban.
You can save the Parler site to your homescreen and get a similar feel to the app version. We have steps for iPhones and iPads below. Do note, the site may seem buggy and you might face problems signing in. But we feel these issues are only temporary.
Don't worry, your Parler account should still be intact with no data or follower loss. If you still notice something is missing on your profile, we suggest contacting Parler support.
Currently, the only way to reach out to Parler is through their Feedback form:
From the

Parler website

, at the left pane, select

Feedback.
On the Feedback form, choose your Issue, then describe your Parler account issue.
Finally, select submit.
Right now, that's all we know about the Parler app issue. We'll continue posting Updates when we get more news.
So, do you have any problems or issues with Parler now? Let us know in the comments, and we'll try to respond to the best of our abilities 😁.
---
If you've been following the recent news, one story you might've come across is Parler getting banned🚫. In simple terms, it got booted off the major app stores (Google, Apple, Amazon), due to recent US political events. You can read more about this on major news networks📰, like CNN and Forbes.
Ironically, all this controversy around Parler has only served as marketing for the app, igniting people's curiosity for the social platform. Even we couldn't hold back to take a quick gander.
At first glance, it may leave you wondering:
---
What is Parler?
Basically, Parler was intended as a "free speech" social networking platform, where users can get their news and interact with other users. Thus, Parler is sort of like Twitter 🐦, where Tweets are known as Parleys.
Nonetheless, we've found that not all news shared on the platform is political. In fact, we've spotted some notable Gaming, Sports accounts and various other niches as well.
However, any platform that promotes unfiltered free speech 💬 is bound to hold some opinions that'll make you go "Woah! Back up".
---
So, whether you're a long-time fan of Parler or simply want to take a peek, you might wonder "How to get Parler?".
Well currently, definitely not through the app stores. If you try visiting the Parler app page in the Google Play Store, you'll receive the "Item not found" message.
Whereas in the Apple App Store, you'll be prompted with the "App Not Available" message.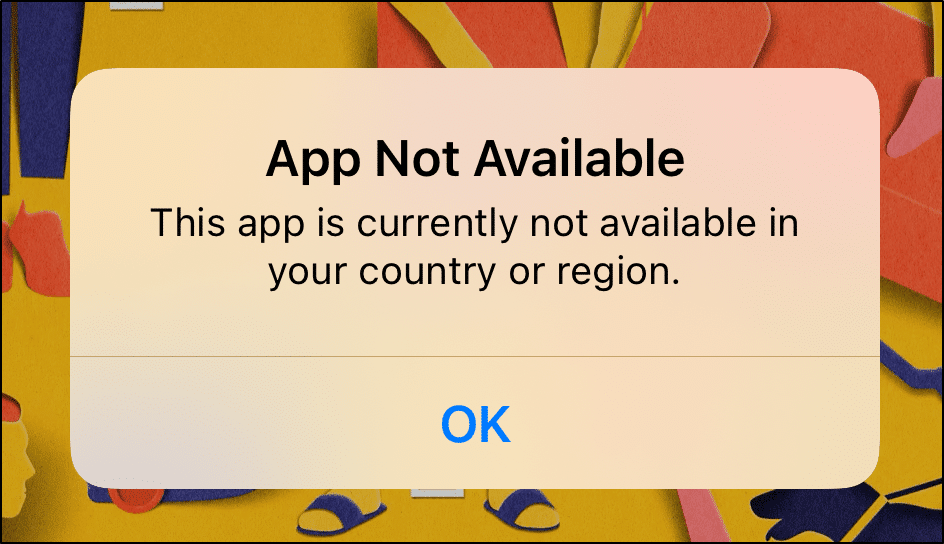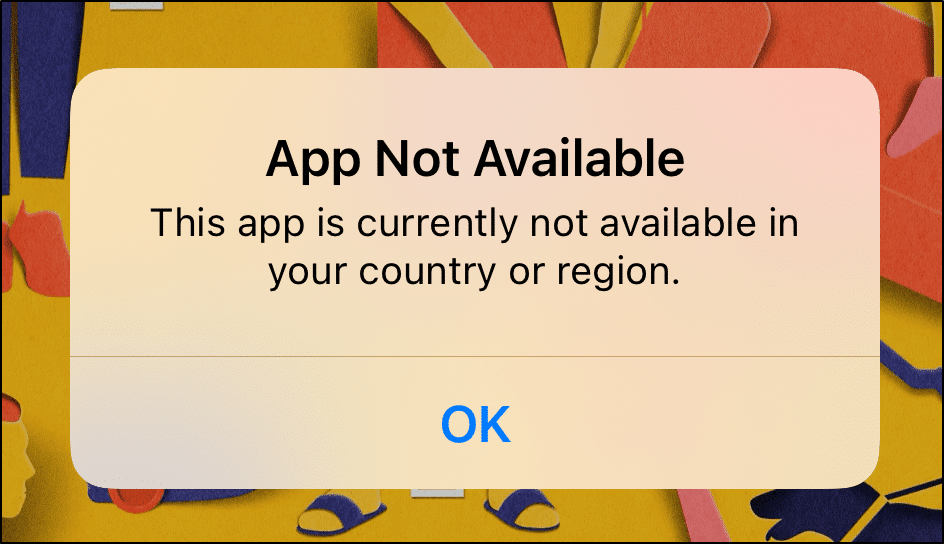 We aren't entirely sure when Parler will be back on the app stores.
However, till then, this guide should help you download and install the Parler app on Android or iPhone/iPad.
---
Table of Contents
Steps to Download and Install Parler on Android
Method 1: Downloading Through the Official Parler Website
Method 2: Downloading Through Aptoide
Steps to Use Parler on iPhone and iPad
---
Steps to Download and Install Parler on Android
For Android devices, you can easily install just about any app, using its APK file. So, say a temporary goodbye to the Play Store, as you'll only need a source for the Parler APK file.
For this, we recommend 2 options, primarily the official Parler site or Aptoide, a third-party app store. That way, if Parler temporarily takes down the file for some odd reason, you can check out Aptoide instead.
Method 1: Downloading Through the Official Parler Website
As the safer option, we recommend downloading the Parler APK file available on their own site.
First, from your web browser app, visit the

Parler website

.

Then, scroll all the way down, and tap the

Android icon to download the APK file.
After that, at the "Download file" prompt, tap

Download

. Then, select

OK at the following warning message.
Once the download has completed,

Open

the file.

By default, you can't install the APK file without providing permissions. Hence, at the message, tap

Settings to be brought to the Install Unknown Apps page.
Here, turn on the switch next to

"Allow from this source".
Following that, return to the downloaded

Parler APK file

in your

File Manager app, and tap to open it.
Then, at the "Do you want to install this application?" message, tap

Install.
Method 2: Downloading Through Aptoide
If you couldn't download the Parler APK through their official site, then you can turn to third-party sites instead. For this, we chose Aptoide, owing to its large user base and reasonable positive reviews.
For starters, visit the Parler page on Aptoide, by clicking

here

.

After that, tap the

Download

button, and press

OK at the following warning message. This will download the Aptoide app APK file.
Next,

Open

the downloaded file, and tap

Install at the prompt.
Now, when you

open the Aptoide app

, you'll automatically be brought to the Parler app page. Here, tap

Install

,

and you may need to

allow permission for Aptoide to access your files.
Once the download has finished, tap

Install

.
Steps to Use Parler on iPhone and iPad
Sadly, unlike on Android, installing apps from third-party sources on iOS devices are more restricted. This is thanks to Apple doubling down on the security of their devices.
Therefore, unless you've installed the Parler app before the ban (or somehow have a time machine? 🤯), currently, you can't get the original app.
But thankfully, the website, Parler.com, is still up and running. Plus, it's perfect for use whether you're on a PC or mobile device like your iPhone.
On that note, we propose that you save the Parler webpage to your home screen, giving you the same feel of the app.
So, to save Parler as a bookmark on your Home screen:
First, visit

Parler.com

from your web browser app, preferably

Safari

.

After that, tap the

Share button on the bottom bar.
Then, from the Share menu, select

Add to Home Screen.
On the next page, tap

Add at the upper-right.
And Voila! The Parler "app" or bookmark should appear on your home screen, and you can just tap to open it.
Conclusion
To recap, despite Parler's recent exile from the major app stores, there are still workarounds to get it. In this guide, we show quick and easy steps to get Parler for both Android and iOS.
Now all you need is to sign up for a Parler app, to use it, which is simple and guided. Also, you'll need to use your phone number to create an account, perhaps as an anti-spam measure.
Overall, this should take you 2 minutes tops. Then, you can begin browsing through the sea of Parleys.
Want to know how you can delete or recover your old Parler account? Check out our other guide by clicking here.
In the comments, let us know if you found these steps useful to download and install Parler.
Feel free to share this post with your bud who needs to try Parler.