Have trouble searching for people on Facebook or find that the search bar or functionality isn't working correctly?
Facebook has long been the virtual bridge between friends and family members. Giving access to each other's lives and reliving memories. Maybe a name crossed your mind or you're trying to find active conversations about your favorite singer, so the Facebook search bar should do the work for you.

Overall, the Facebook search function allows you to browse posts, people on the platform, groups, photos, videos, pages, events, and the marketplace. So, it's certainly a powerful functionality that brings plenty of uses.
But wait, you find that nothing shows up on the search bar or it's showing an "error" ❌ message?
Don't worry, out of its 2.89 billion average monthly users, it's still pretty common to experience issues with the search bar on Facebook.
The most common issue that arose among Facebook users is when the search bar doesn't give results or suggestions even with specific names and topics typed in.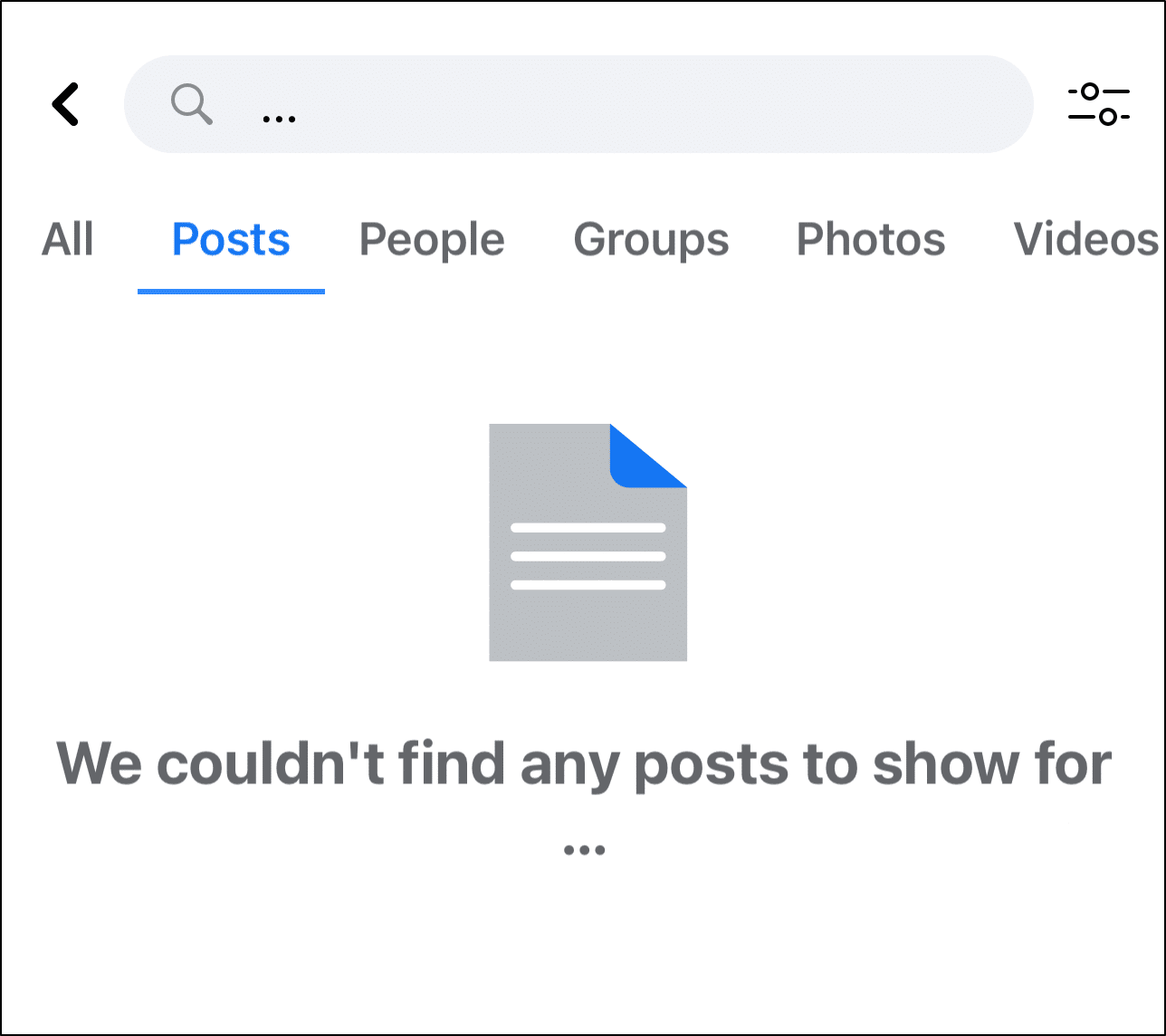 Other than that, users have also encountered an endless loading wheel when trying to use the search bar on Facebook. This is especially a known issue for its mobile app users on Android or even iOS.
Don't feel disconnected yet!
As to overcome the issues mentioned, we've compiled this list of 7 fixes to try when the Facebook search bar or functionality isn't working properly.
Alright, let's get searching!
Note: The info and fixes in this guide are relevant to the Facebook app on iPhone, iPad or Android devices as well as their web platform.
---
Table of Contents
---
1. Check the Facebook Server Status
First and foremost, ensure that the issue is not caused by something on your end. Instead, the issue of the Facebook search bar not working could be an ongoing server issue faced by other users on certain devices.
Therefore, it is important to check the Facebook server status to ensure whether you're the only one facing the search bar issue.
For this, you can visit DownDetector's page for Facebook.
From here, you can find feedback from other users in the comment section and the server status based on your region from the live map feature. So, if you discover that others are experiencing similar ongoing Facebook search issues, this means it's a backend issue and is completely out of your hands.
However, if there is no reported Facebook search bar issue, we recommend proceeding with the following fixes.
2. Install Pending Facebook App Updates
The Facebook app constantly receives updates that address bugs and problems reported by its users. So, it is crucial to keep the Facebook app up-to-date to not miss out on these bug fixes as they could be the culprit for your Facebook search bar not working properly as well.
So, are you not entirely sure how to update your Facebook app? Not to worry, here are the steps:
First, open your

App Store

(iOS) or

Play Store

(Android).

Then, search for "Facebook" and click on the

Facebook

app page.

Next, click on the

Update

button if there are updates available.
Additionally, you can turn on auto-update 🔁 to never miss out on future Facebook app updates and have it automatically ready.
3. Test Your Internet Connection
Let's say none of the fixes we've provided seems to work, perhaps the issue is caused by an unstable and weak internet connection. Failure to load the Facebook app and its required data can lead to app glitches, such as the search bar not functioning properly. 😣
In such cases, you might come across the "Network Unavailable" error message when utilising the Facebook search function.
On that note, to test your internet speed and check if it's adequate for browsing on Facebook, you can use Fast.com.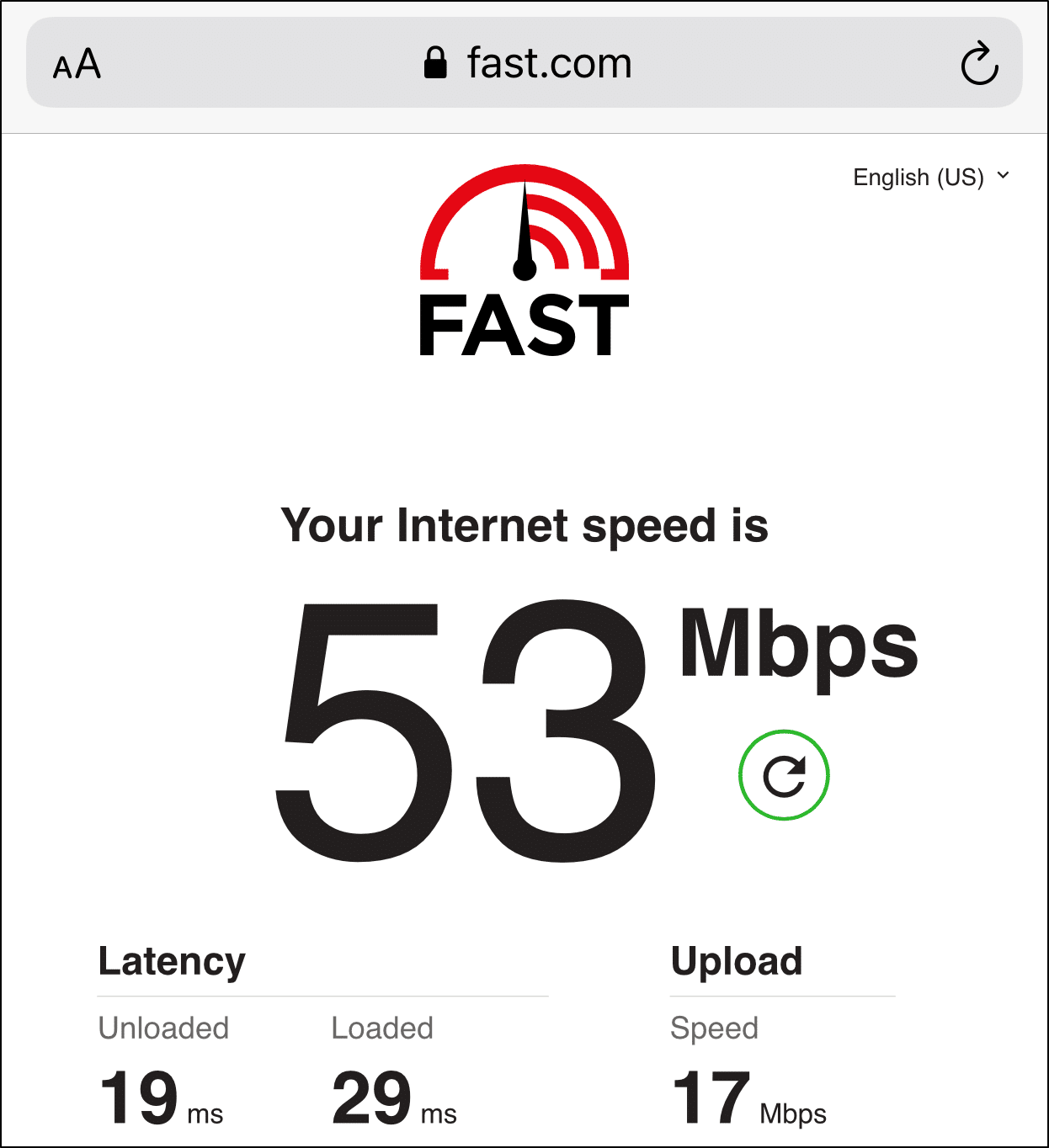 What if your internet is fluctuating and buying a new plan is not ideal at the moment?
Here's a trick to refresh your internet connection to improve your cellular internet that doesn't cost extra money:
First, enable the

Airplane Mode

✈ on your device.

Next, wait for at least

5 seconds

before turning off the Airplane mode.
Doing this reconnects your mobile internet by reestablishing its connection to the nearest mobile tower. All in all, this trick should clear the issue if it is indeed caused by an unstable or weak mobile internet connection.
4. Try Using the Search Bar on the Web Version of Facebook
So, what if you're in desperate need to use the search bar on Facebook but nothing's working? Don't give up yet, a change of device might help and yes, we're talking about using the desktop version of Facebook. 👩‍💻
This final solution is only a temporary fix if you prefer their mobile app. We recommend trying out the search bar on the web version of Facebook. The web version is optimized and updated regularly, leaving no room for error.
For this, go to Facebook.com on a web browser of your choice, either on a desktop or mobile device, and simply log in to your account and you will be able to access the same features that are available on their app.
If the server status error mentioned in Step 1 is not present, you should be able to use the search bar without any issue. ✅
5. Search Facebook Using a Web Browser
Another workaround you can try out is using another search engine to browse through Facebook, in this case, your web browser's search functionality. It's considered a far superior search engine capable of returning more results in a shorter time. Plus, if you're using your mobile device's web browser, clicking on the search results will navigate you directly to the exact page on the app.
So, this especially serves as a great temporary solution while awaiting the app search issue to be resolved.
Having said that, to use your web browser, whether on your mobile device or desktop to search on Facebook:
First, open your web browser. (Google Chrome, Safari, Firefox, Edge, etc.)
Enter "site:facebook.com " followed by the search keyword, whether it's the particular Facebook page, user's name, etc in the search bar and begin searching.
Then, one of the first results that pop up should be to the page on the Facebook site. So, click the link.
6. Clear the Facebook App Cache and Data
The Facebook app, just like many others, accumulates cache to provide a better experience for its users. Every interaction done on the app is kept as cache data for an improved algorithm.
Cache also helps to reduce loading time and information reload. However, it can also be too much to handle at some point as this stored-up cache can result in app glitches and errors.
There is a simple way to clear the Facebook app cache and data for Android devices, here's how ⬇:
To begin, open the

Settings

app and select

Apps & notifications

.

Then, from the list of apps, choose

Facebook

.

Then, select

Storage & cache

.
Finally, tap on

Clear Cache

, and then select

Clear Storage

.
7. Reinstall the Facebook App
Moving on, to eliminate bugs, app glitches and get rid of corrupted files, we recommend reinstalling the Facebook app.
This fix is effective for all devices but especially important for iOS devices as this is the only option to clear the Facebook app cache on said devices.
That being said, the steps to reinstall 🔄 the Facebook app is similar on most devices:
Uninstall the Facebook app by

long-pressing

the app from the selection menu or via

Settings.


Then, tap the

Uninstall

or

Remove App

button.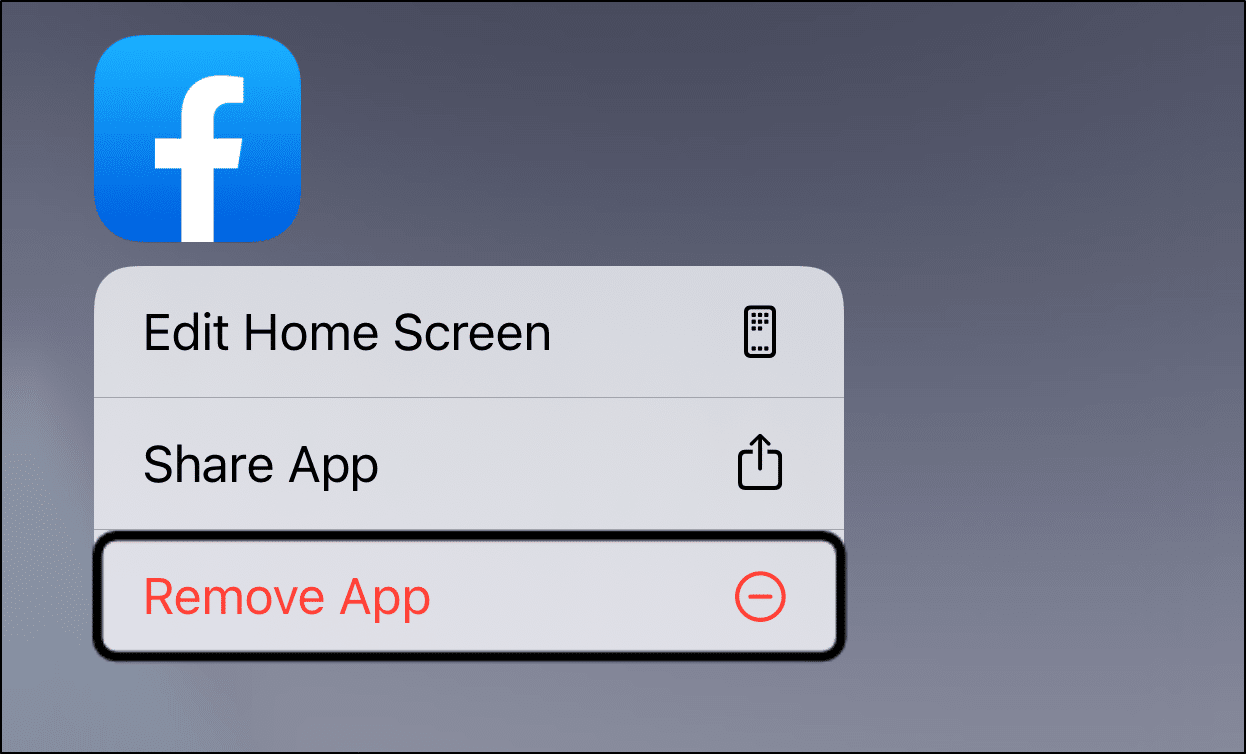 Finally, go to your

App Store

(iOS) or

Play Store

(Android) to install the Facebook app.
You can now try logging in to your Facebook account to see if the problem has been resolved.
Conclusion
To sum it up, there's no better time to keep updated with your friends and relatives 👩🏾‍🤝‍🧑🏻 and we refuse to let the Facebook search bar issue become a reason that you're not starting conversations with the right people.
In this guide, we've compiled the 7 fixes to try when the Facebook search bar isn't as friendly as it should be.
In addition, we hope that this article was able to provide you with thorough and complete information to help you debug the Facebook search bar problem 😎.
Lastly, let us know in the comments:
Are you unable to use the search bar on Facebook as well?

Which device are you using for Facebook?

Did any of the above fixes work for you?

Is there another fix you think we should add to the list?
Let's keep connected, share this guide with those struggling with a similar issue! 😃