Are you finding that the Instagram (IG) comments aren't showing or loading up properly? Or does the Instagram app keep showing you the "Couldn't post comment" error message 😯?
If you're an avid Instagram user, you might've noticed that on almost every post, there's bound to be a few spam ones. That's right, like the ones that self promote their accounts or even the funnier fake Instagram "thots".
Remember the good times when Instagram comments were actually fun to read?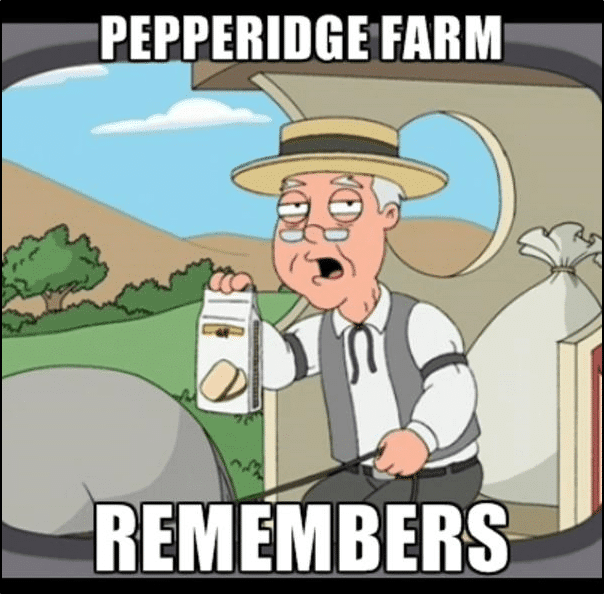 Now, Instagram commenting has gone from being a prized feature for users to interact and converse about an uploaded photo, to being a haven of misinformation and get-rich-quick schemes.
So, it's no surprise that this is one feature that Instagram is taking stricter actions on. Unfortunately, we "human" users may experience the aftermath of Instagram's actions and anti-bot bans.
To make matters worse, there's already a range of other errors users encounter with Instagram comments that aren't working:
---
Types of Instagram Comments Problems
One common error that Instagram users have complained about is comment sections that get stuck on loading. This problem usually arises due to a weak internet connection, or in the off-chance, an Instagram server-side problem.
Moreover, some users even find empty Instagram comments below posts on the home and Explore page despite seeing a high number on the preview. Indeed, another strange but typical issue 🤔.
Besides that, we've heard countless users claiming their Instagram comments aren't posting. Hence, giving users the impression that Instagram is "blocking" them from commenting. This can be true if the algorithm has accidentally flagged your account as a bot or spam.
At times, they even get the infamous Instagram "Couldn't post comment" error message.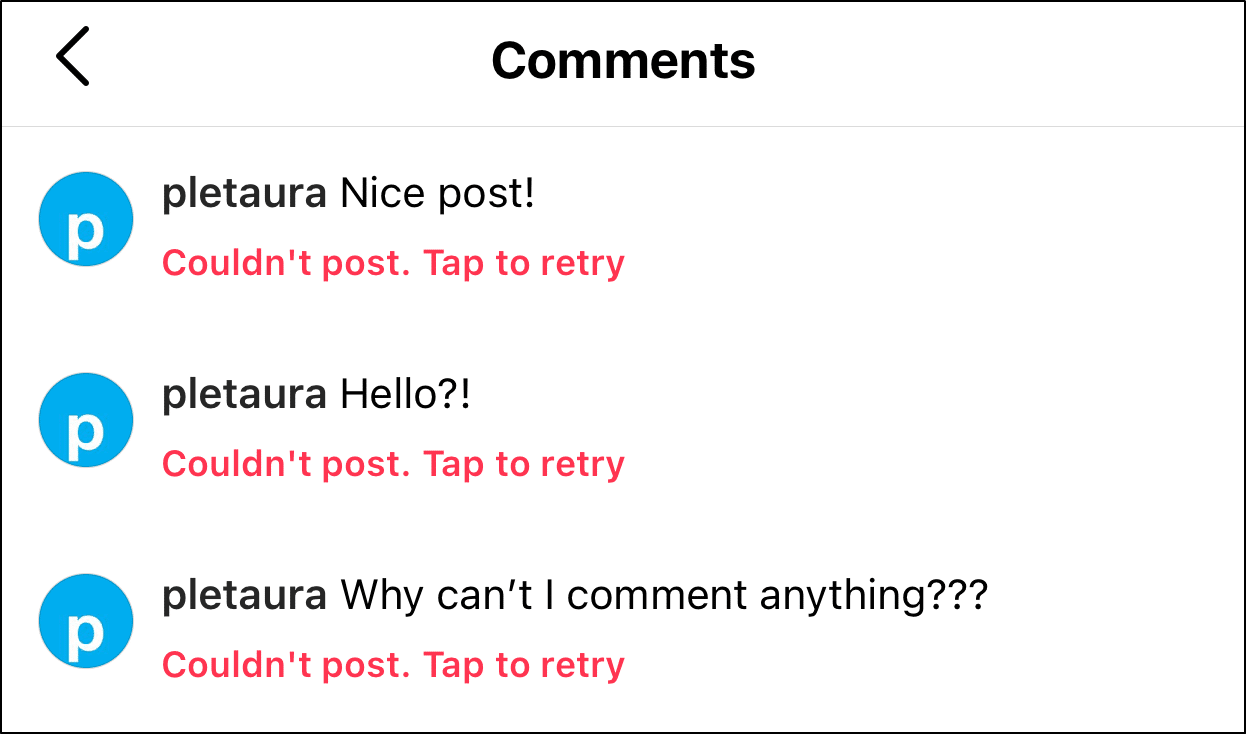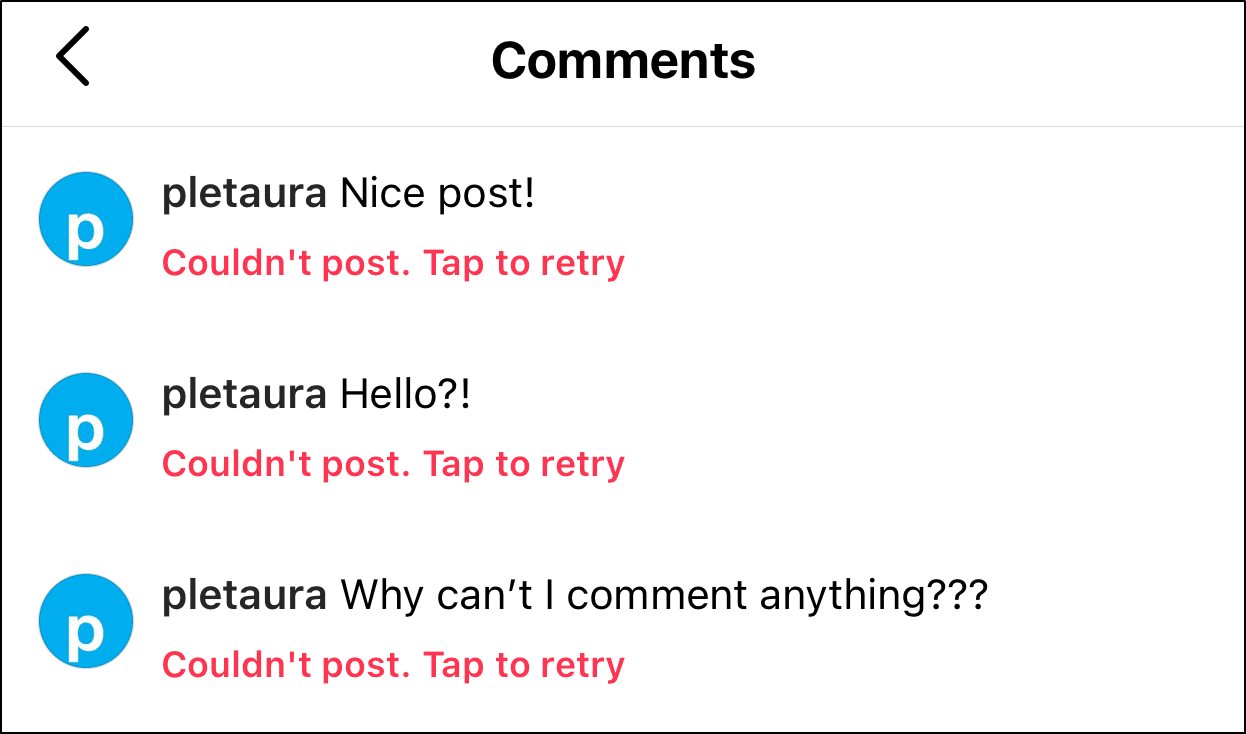 So, do you spot a similar Instagram commenting problem? Share your experience in the comments, so we can hopefully help 😊.
---
Overall, it's safe to say, the user experience on Instagram comments hasn't been that great. We believe it's a similar challenge for most social media sites in recent times. However, Instagram has a lot on its hands with countless pages racing for cheap "follower" supremacy.
Therefore, we curated this guide of 13 fixes to try when Instagram comments aren't showing or are blocked 🚫. Note that these fixes cater to all mobile users, whether using an Android, iPhone, or iPad.
With that out of the way, let's get right in.
---
Table of Contents
Why the Instagram Comments aren't Showing?
Why can't you see Instagram Comments on Posts from the Explore Page?
13 Fixes for When Instagram Comments aren't Showing or are Blocked
---
Why the Instagram Comments aren't Showing?
1. You're Blocked from Commenting on Instagram
A key reason your Instagram comment didn't post was because you've been temporarily banned. So, there are 2 ways they could've done this, either an Account or IP ban. Basically, if you've been IP banned, you're blocked from commenting through any of your Instagram accounts.
This may have happened if you're over-engaging or appear like a bot to the Instagram algorithm.
So, when your account is flagged, most likely when you try commenting, you'll get the Instagram "Action Blocked" error.
Hence, the best way to confront such a ban is to wait it out, which can take up to a day.
Besides that, another workaround is to use a high-quality VPN (Step &). Using a VPN, you can hide your IP address and continue using Instagram normally.
2. Your Comment Violates Instagram's Community Guidelines
At times, your choices of words or phrasing for a comment may backfire if they're found to break these Instagram rules. Hence, if your comment contains "inappropriate" language or spreads negativity, it could be blocked from posting.
Furthermore, post creators have the option to automatically hide such offensive comments within the app privacy settings. Along with that, there's also a Manual Filter to block comments with specific words of the user's choosing.
So, perhaps you're wondering why your innocent "Great upload!" comment didn't successfully post. This could happen if any of these words were blocked by the user.
Thus, in case your followers complain they can't comment on your posts, we suggest quickly checking this setting by following step 8.
3. Your Comment appears to be Bot-Like or Spammy
In an effort to double-down on spam comments, Instagram may seem overly strict in flagging accounts. Desperate times call for desperate measures. Thus, there's a slight chance you could even be wrongfully comment blocked.
So why were you banned then? Or what makes a comment appear spammy?
To avoid getting action banned on Instagram or comment blocked, ensure that:
Your comment has a maximum of

5 @ mentions

.

You don't post the same comment repeatedly across multiple different posts.

Your comment has a maximum of

30 hashtags

.

Space out your comments and don't publish multiple at a time, hence over engaging.
Therefore, these tips are to make your commenting or interaction on the app seem more genuine. So, there's a lesser chance you'll be flagged as a bot 🤖.
Keep in mind, there's also a daily limit for your commenting, which is currently about 180 to 200 comments. As your followers increase, and your page seems more genuine, this number will increase.
Besides that, if you've been action or comment blocked on Instagram, there are other steps in this guide which we recommend.
4. The User has Limited or Turned Off Commenting on the Post
Another reason you can't comment might be due to the original creator turning off commenting or limiting it to close friends or selected people.
In case you're noticing this problem on your post, you can turn it off through the post settings. So, to turn on commenting on your Instagram post:
First, go to the particular Instagram post.

Tap the

3 dots

at the upper-right and select

Turn On Commenting.
5. Instagram Server-Side Issues
In the past, when Instagram was undergoing server issues, a key problem users reported was the inability to leave comments. Also, since users can't establish a good connection with the servers, not all the Instagram comments were fully loaded.
Therefore, if you're facing similar comment errors, try checking the Instagram server status first (Step 4).
6. A Weak and Unstable Internet Connection
Basically, you'll need an internet connection, either a mobile internet or Wi-Fi, to download and upload information on Instagram. In this case, that'll be loading the Instagram comments section or posting a comment.
So, if your connection is weak or keeps breaking, understandably this could affect the load times and cause comments-related problems.
Hence, in step 6, we'll show how you can check and improve the connection so that it's adequate to load and post Instagram comments.
7. An Instagram App Glitch
An internal Instagram app bug 👾 or glitch can slow down the app, and its various features, including comments. This can occur if the app's been running for a prolonged time, hasn't been updated, or due to accumulated cache.
So, to combat this, there are general troubleshooting steps in this guide which we recommend.
Why can't you see Instagram Comments on Posts from the Explore Page?
Straight away you'll notice that the comments on an Explore page post are always hidden. Perhaps Instagram did this to prevent its text from cluttering and reducing readability. That being said, as of the time of posting, there's only one way to access this comment section:
To open this comments section, tap the comments box or the post description/caption.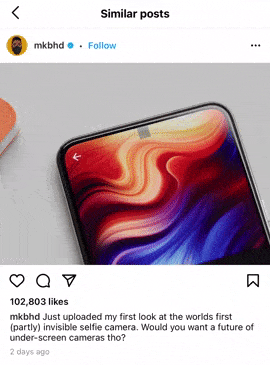 After that, you should successfully see all the comments on the following page.
13 Fixes for When Instagram Comments aren't Showing or are Blocked
1. Restart the Instagram App
Perhaps your comment has already been posted, but you can't see it. Therefore, you may only spot it after a quick reboot of the Instagram app.
Aside from that, an app bug might slow down Instagram and the comments sections from loading up properly. Hence, this step has a similar effect as refreshing the comment section.
To restart the Instagram app:
First,

close

the Instagram app completely by removing it from your

Recent Apps

or

App Switcher

.

Then, simply

reopen the Instagram app from your homepage.
2. Log Out and Log In to Your Instagram Account
Additionally, some users have even found that simply resigning into your Instagram account was the right fix. By doing this step, you can reload your account login info on the Instagram app.
Thus, this general step is especially helpful if you find that Instagram isn't letting you comment.
So, to sign out of your Instagram account on the mobile app:
First, go to your

profile

page, by tapping your profile picture icon at the bottom-right.

After that, select the

menu

icon at the upper-right, and at the menu, select

Settings ⚙️.
Next, scroll down and choose

Log Out.
Then tick your account and choose

Log Out again.
Once you're logged out, you can exit the app and restart your phone. You can then log back into the same Instagram account to observe any changes to the comments problem.
3. Review, Rewrite and Repost Your Instagram Comment
As mentioned previously, your Instagram comment might not post due to certain words you used that are blocked. Perhaps you're trying to post an innocent comment with no vulgarity, but it still fails to post. This could happen if the post creator manually filtered the wording.
Generally, we suggest checking and removing the following types of phrasing from your Instagram comments:
Swear words🤬

Hateful phrasing🗯

URL Links
Regardless, for starters, we suggest simply reposting your comment without editing the previous. Maybe the first time you posted, your internet was down, or an app glitch may have occurred. So, to do this:
First, delete your previous comment by

swiping left

at the particular comment, and tap the

trash icon 🗑️.
After that, paste the same comment, and tap

Post

.
If a simple repost doesn't work, then go a step further by checking which part of your comment is the culprit. So, after reviewing and rewriting your comment, follow the same steps and try reposting it again.
4. Check the Instagram Server Status
This Instagram comments problem may also be an ongoing issue, which Instagram is actively tackling from behind the scenes. Hence, if you find Instagram comments aren't showing or posting, one of your first go-to's should be checking the Instagram server status.
Through this, you can find out if other users are reporting similar comment problems.
So, where do Instragam users usually report platform issues?
For this, we recommend checking DownDetector's page for Instagram. Although it's a third-party site, DownDetector's accuracy and validity in reporting these platform issues hasn't failed us yet.
Basically, this page shows the real-time status and outages as reported by fellow Instagrammers.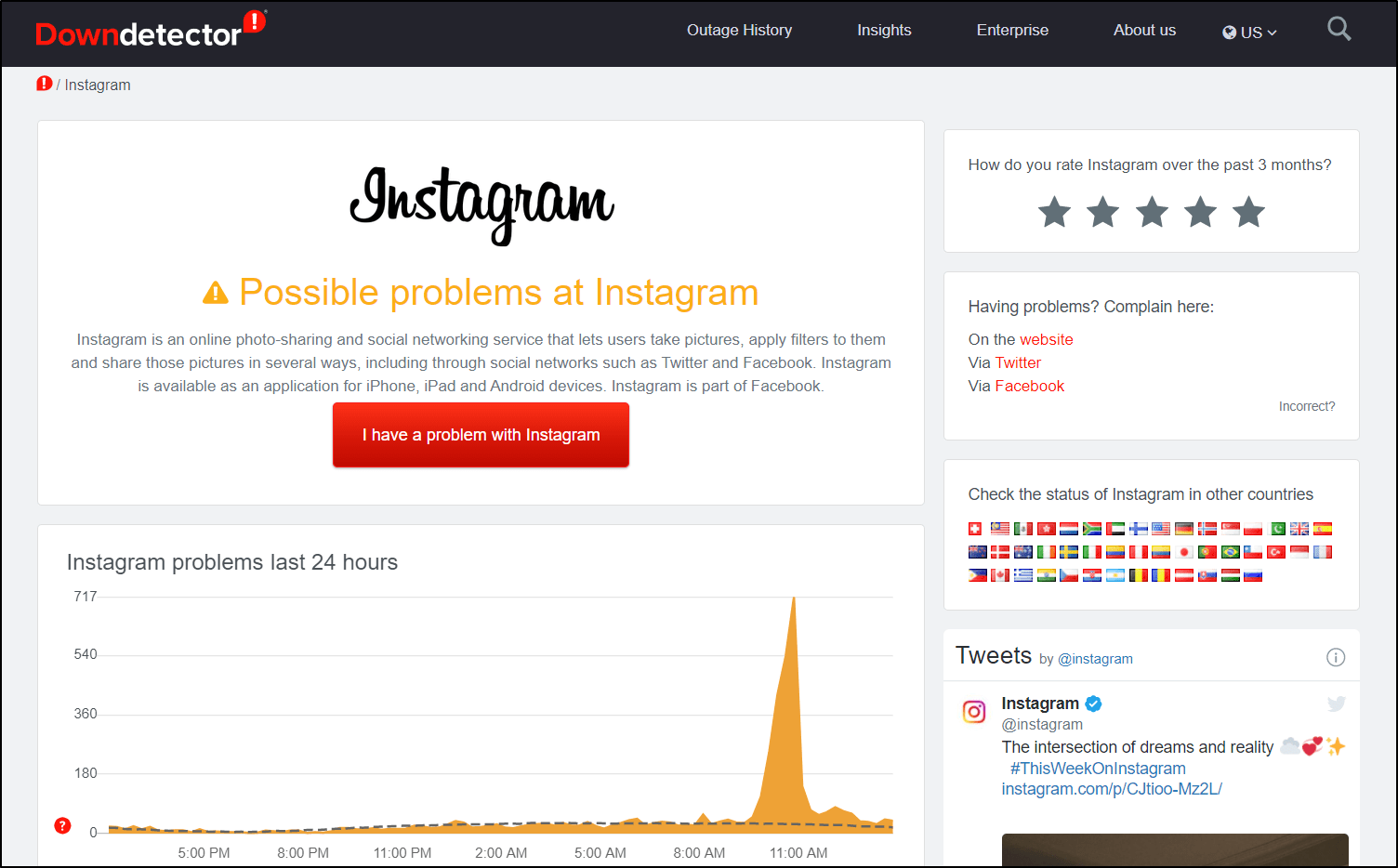 Here, we suggest checking the comments section and live map to see the number and types of reported problems. That way, if a reported error matches your experience, there indeed could be an Instagram server-side issue.
Luckily, owing to Instagram's mega-status, they usually sort out these backend issues quickly.
5. Install Pending Instagram App Updates
One of the first steps, which is recommended by Instagram, is checking for app updates. Perhaps many users have reported about their Instagram comments, not posting or showing.
So, Instagram might take action by releasing the necessary bug fixes in the latest update. Aside from that, an outdated Instagram app is prone to giving you comments-related problems.
It's found that you'll need Instagram version 2.4 (iOS) or version 1.0.5 (Android) to be able to post comments.
Overall, it's always important to check if you're running the latest version of Instagram. So, to install pending Instagram updates:
First, open your

App Store

(Apple) or

Play Store

(Android).

Then, go to the

Instagram

app page, and if updates are available, tap the

Update button.
6. Test and Improve Your Internet Connection
Sure, commenting on Instagram doesn't require high speeds or bandwidth. However, a weak connection can often cause the Instagram "Couldn't post comments" error message.
Besides that, it's understandably one of the main causes for the comments section to get stuck on loading.
So, to check and verify your internet connection, we recommend running a quick speed test on Fast.com.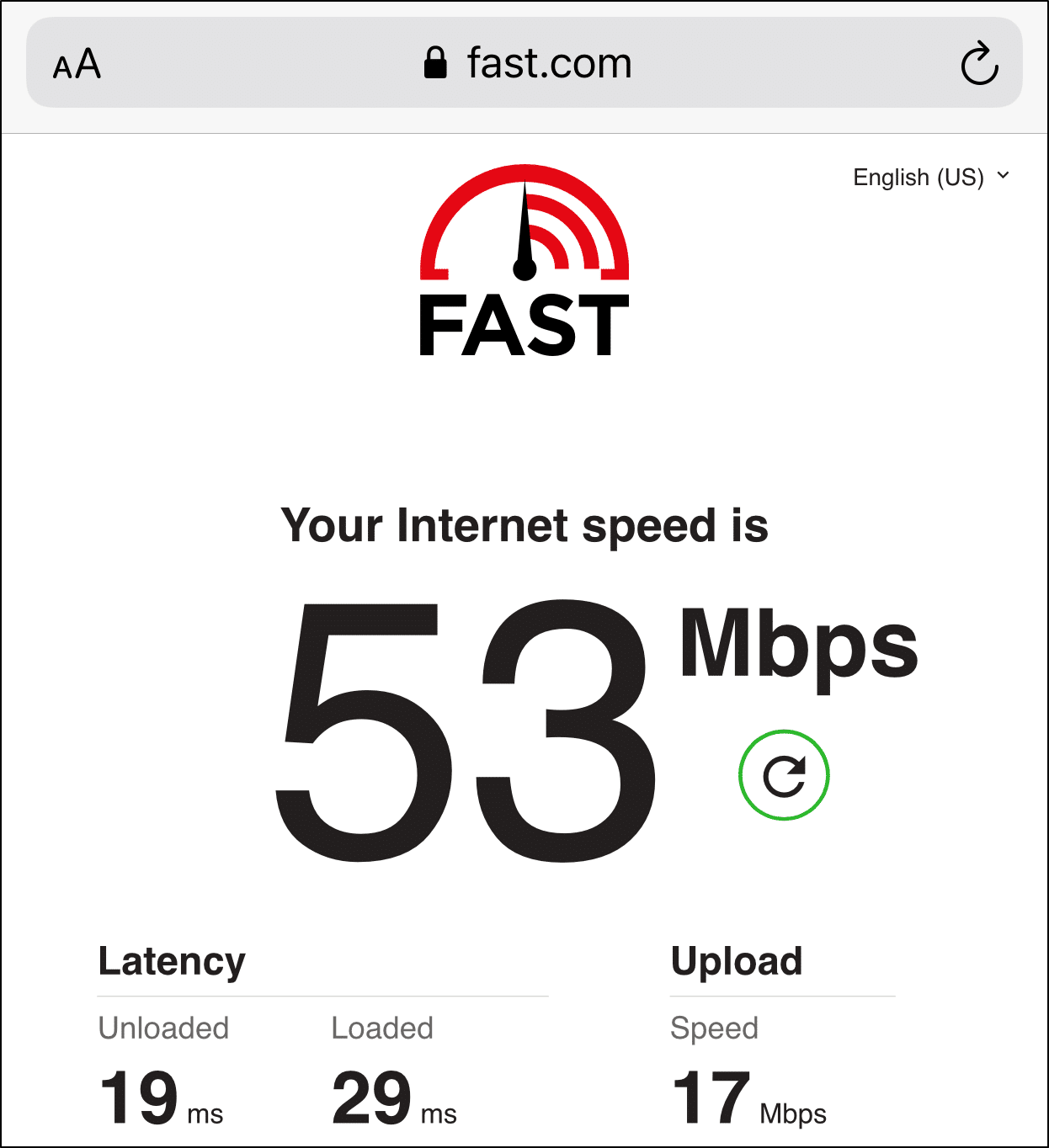 With that done, if you find reasonably low internet speeds, we recommend the following steps to improve your connection:
Switch between

Mobile Internet

and

Wi-Fi
Some users have even found this as a workaround to the Instagram "Action Blocked" error. So, if you're blocked from commenting, try connecting to a different Wi-Fi, or switching to cellular data.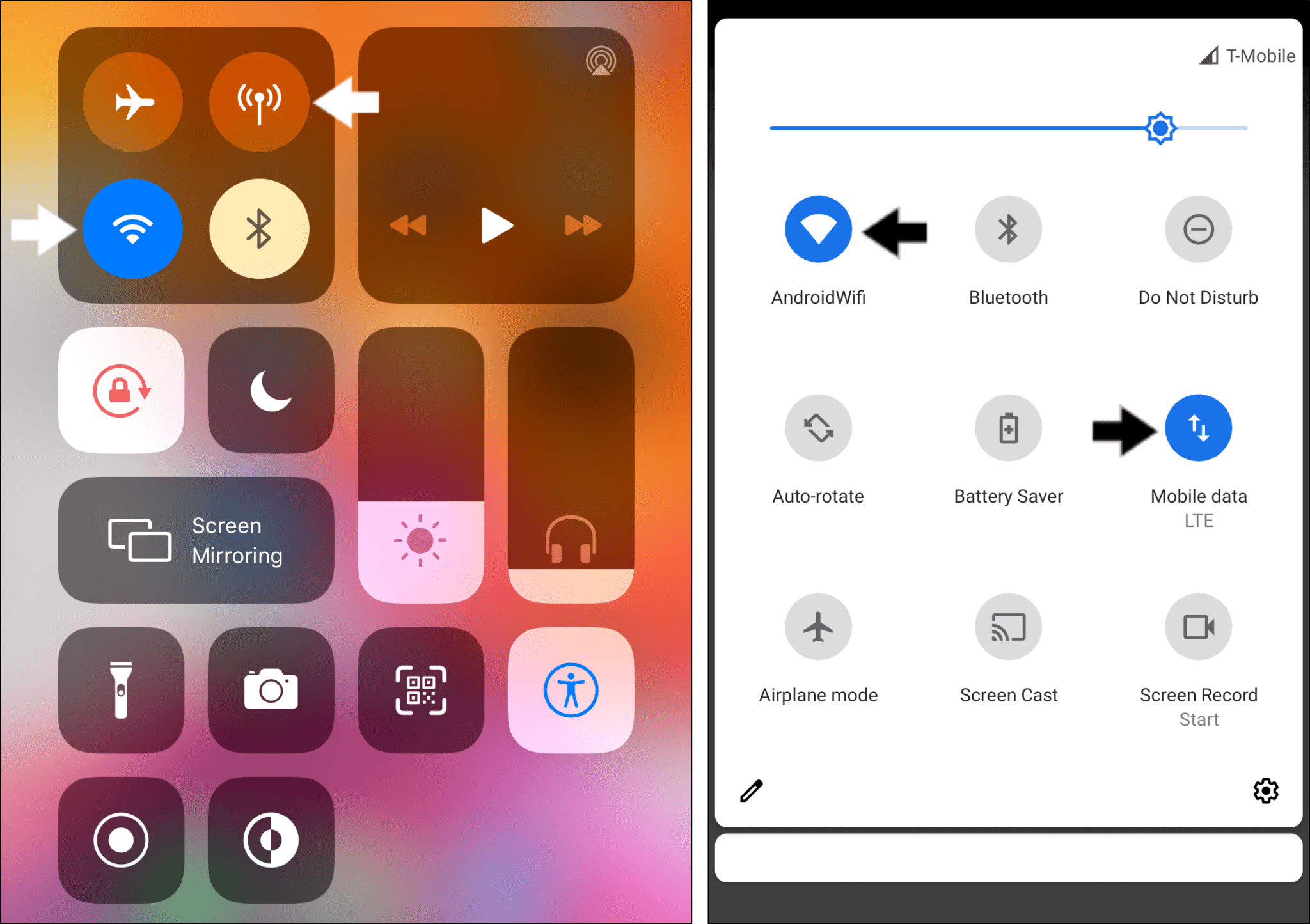 Restart or power-cycle your

Internet

/

Wi-Fi Router

Turn on

Airplane Mode

✈️ and then turn it off
7. Use a VPN to Post an Instagram Comment
Perhaps you find that you can't comment or keep getting the "Action Blocked" error on all your Instagram accounts. This could mean that you've been temporarily IP banned. Sure, you could just wait it out, which could take up to a day.
However, for a quick workaround, we recommend trying a VPN. With a quality VPN, you can mask your IP address, making it seem like you're using a different device 🕵️‍♂️. Hence, your other accounts may be unaffected by the ban as well.
Nonetheless, not all VPNs may be successful in lifting the IP ban. Especially if you're using a "free" or low-quality VPN, which assigns a generic IP address to numerous devices and clients.
You'll easily get caught out by the algorithm.
Therefore, we recommend using NordVPN. We found it works perfectly with Instagram, and it's just a click of a button to activate.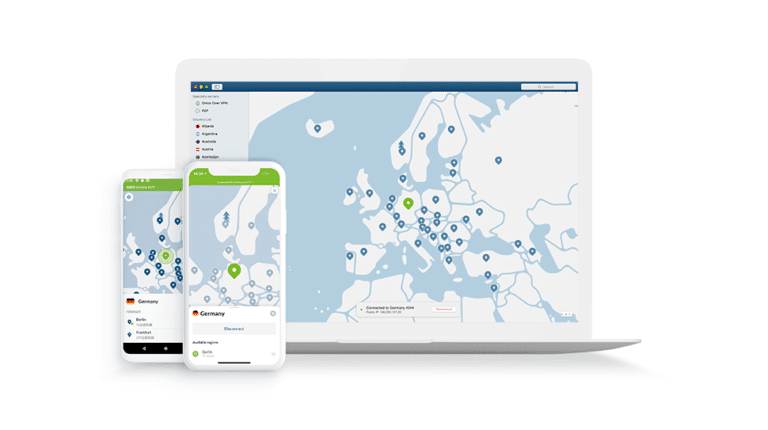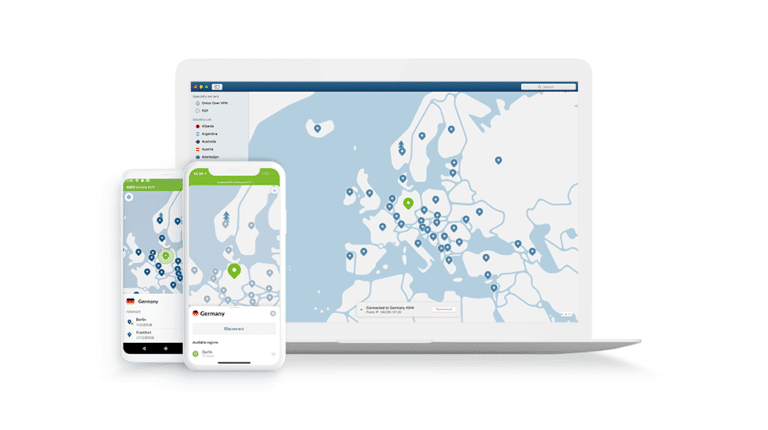 ---
Get NordVPN with up to 68% OFF today!
---
8. Check the Privacy Settings for Comments
If you're wondering why Instagram comments on your posts are not showing, maybe there are restrictive privacy settings. When misconfigured, these settings may prevent users from being able to comment on your posts.
Using the comments filters, you can prevent comments with specific wordings from posting.
Hence, briefly inspect these privacy settings through the following steps:
First, go to your

profile

page, by tapping your profile picture icon at the bottom-right.

After that, select the

menu

icon at the upper-right, and at the menu, select

Settings ⚙️.
Next, select

Privacy

,

and then under Interactions, choose

Comments.
Here, choose your desirable

Comment controls

. For the time being, maybe you can

Allow Comments From Everyone

to fix any "Instagram comments not showing" errors. On this page, you can also switch off the

2 filters temporarily.
9. Use a Different Device or Instagram Account to View or Post Comments
Some users have found the Instagram comments successfully show up or post when logging into Instagram on their browser. Thus, using a different account or device can be a temporary fix to the Instagram comments problem and helps you troubleshoot the cause.
For starters, we suggest visiting Instagram from your web browser app on your phone, like Google or Safari.
If the comments still don't work, use a PC, then log in to Instagram through a web browser.
Additionally, you could try switching to a different Instagram account as well. That way, you can identify if there are any Instagram account bans that aren't letting you post comments.
To add another Instagram account, you can press and hold your profile icon at the bottom right. Alternatively, select Add Account at the Settings menu.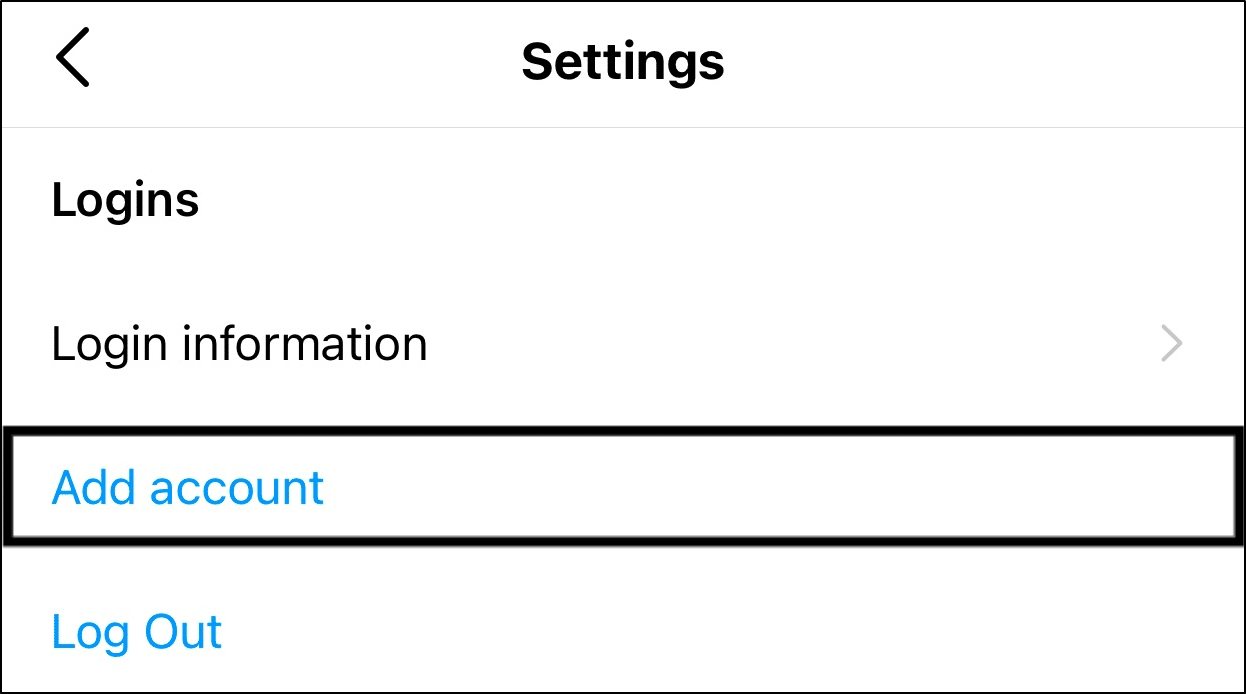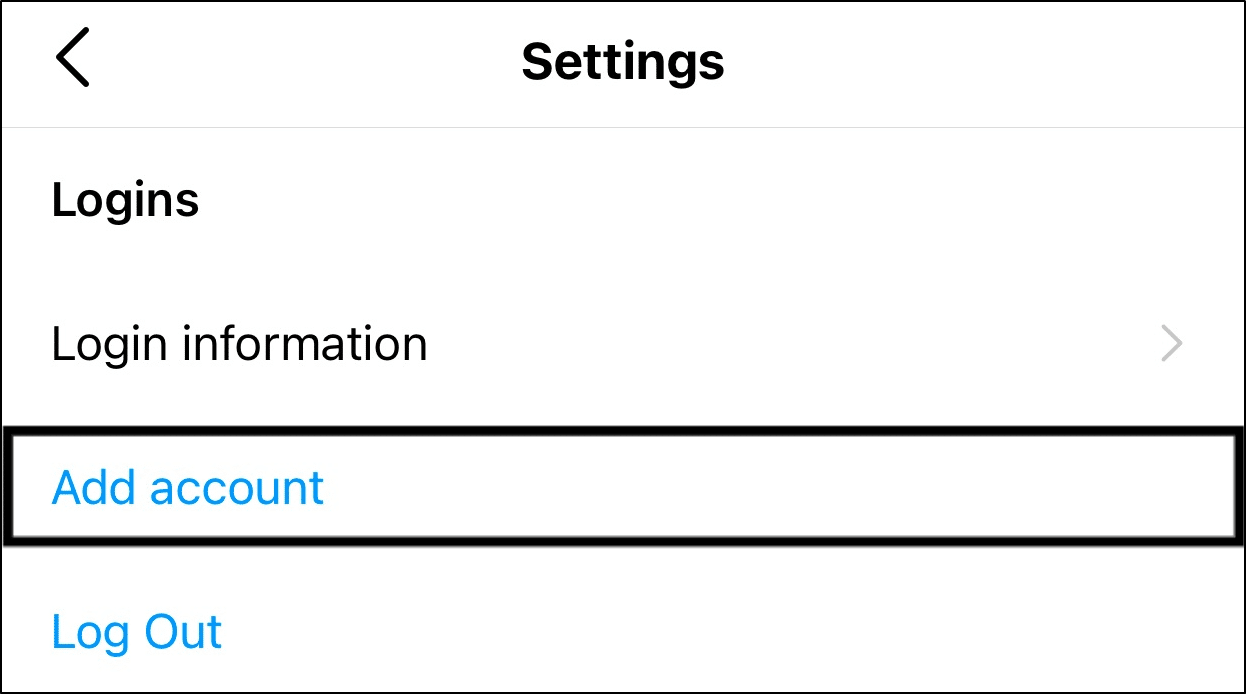 10. Update Your Instagram Profile
As you know, Instagram may temporarily ban your account if you're over engaging, since your interactions are "bot-like". So, you'll need to prove that you're not indeed a bot and your comments are genuine.
Perhaps you weren't even trying to comment and like pictures repeatedly, and the Instagram algorithm may have mistakenly flagged you 🚩.
Maybe your comments seemed similar to the other users, like an innocent "Congratulations!". You'll be surprised how many users actually report this.
However, there are a few steps to try out that show an actual Instagram user's behavior:
Change your profile picture
Rewrite your bio
Remove any links on your profile
Link your Facebook Account

Report the problem to Instagram Help

(Step 13)
With that said, to update your Instagram profile:
First, go to your

profile

page, by tapping your profile picture icon at the bottom-right.

After that, tap the

Edit Profile button.
On this next page, you can

Change profile picture

, rewrite your

Bio

, and even remove any links after

Website.
Finally, after completing all the changes, tap

Done

.
11. Clear the Instagram App Cache and Data
If you didn't already know, the more you interact with Instagram, the app stores and accumulates cached data. Especially, if you spend long hours scrolling through your feed, glancing through pics.
So, if you've been using Instagram for ages and have forgotten to clear this, you might notice app navigations feel sluggish. It's also seen to interfere with certain app features too, like preventing the Instagram comments from showing or loading.
Luckily, for Android users, you can clear this from within the system settings.
Conversely, for iPhone and iPad users, your only other option is to reinstall Instagram (Step 12).
Having said that, to delete this app cache and data on Android:
First, open the

Settings

app, and select

Apps & notification

.

Then, select

Instagram from the list of apps.
After that, choose

Storage & cache

.

Next, start by tapping

Clear Cache

, and then select

Clear Data.
After clearing the Instagram app data, when opening the app, you'll need to log into your account again.
12. Reinstall Instagram
Moving on, if clearing the app cache didn't cut it, take it a step further by completely reinstalling Instagram on your device. Through this, you're deleting all its app files that could've been potentially corrupted.
In fact, many users find this general step to be effective in solving various Instagram app issues. So, we surely couldn't leave it out of this guide.
Hence, to reinstall Instagram on your mobile device:
First, find the

Instagram

app on your home screen or app list.

Then, tap and long-press it to access the selection menu.

After that, select

Uninstall

or

Delete App.
Finally, go to the

App Store

(iPhone/iPad) or

Play Store

(Android), then at the

Instagram

app page,

install

it.
Now that's done, open the newly-installed Instagram app, log in, and try viewing a comment section or posting a test comment.
13. Report the Comments Issue to Instagram Help
If Instagram comments haven't been showing or posting for more than a day, try raising the issue with Instagram Help. The more people bringing it up, the faster Instagram can take notice and look towards fixes.
Additionally, if account issues prevent your comments from posting, Instagram can check from the backend for any red flags 🚩. Plus, contacting Instagram personally, shows them you're an actual user instead of a repetitive bot.
So, to report this comments problem to Instagram Help:
First, go to your

profile

page, by tapping your profile picture icon at the bottom-right.

After that, select the

menu

icon at the upper-right, and at the menu, select

Settings ⚙️.
Next, choose

Help

, and then select

Report a problem.
Following that, for this case, choose

Something Isn't Working.
Here,

briefly describe

your Instagram comments problem. It'll be helpful to include key info, like your

device model

, when the issue began, and possibly a

screenshot

. Have a look at ours if you need inspiration.

Finally, tap

Send to submit the report.
Now, all there's left is to wait for a response from Instagram Help. This could take up to a few days since they need to cater to many users.
Regardless, reaching out to Instagram can often provide you with a definitive fix.
Conclusion
To recap, we put together this MEGA guide of 13 fixes to help you solve Instagram comments problems on any mobile device, including Android, iPhone and iPad. At first, you might be puzzled 🤔 as to why your Instagram comments aren't posting or showing.
For most cases, these comments problems should blow over after a day or two. Especially if you've been Action Blocked or received an Instagram Comment Block, we suggest waiting it out.
However, this guide shows you all the steps you can try from your end to rectify the comments issue yourself. So, head back to the "gram" and see if comments are showing up again.
But before you go…
Do share in our comments:
What kind of Instagram comments problem are you facing?

Did you find any of the above fixes or explanations useful?

Are you facing another Instagram issue you need help with?
Feel free to share this post with your bud, who finds Instagram comments aren't showing or posting 😊.