Are you having trouble with you not receiving or Instagram not sending you an SMS verification code, whether you're trying to access your account, sign up or attempting to reset your password? Don't worry, we can help you identify the cause of the problem and provide solutions to get rid of it.
An Instagram SMS Code is a code sent to your mobile phone number when you sign up for an Instagram account. This code is used to verify your identity and that you are the owner of the account. Once you have entered the code, you will receive a confirmation message, and you will be able to finish setting up your account. The code is only valid for a limited time, so it is important to enter it as soon as possible.
This article provides an overview of the steps to take if you are having trouble receiving an SMS code from Instagram. It covers the potential causes of the problem, as well as solutions you can use to fix it. It also provides some tips on how to prevent the problem from occurring in the future.
So without further ado, let's dive deep into the topic and explain the causes and the possible fixes for the "Instagram not sending SMS code" problem! 👇
12 Fixes for When Instagram Is Not Sending SMS Verification Code
1. Make Sure You are Using the Correct Phone
It is important to check that you are using the correct phone to solve the issue. The phone number you are using must be the same one associated with your Instagram account. If you have recently changed your phone number, you must update it in your Instagram account settings before attempting to log in.
Make sure you are using the correct phone number to sign up for Instagram. Check the country code, if applicable, and make sure you didn't mistype any of the digits.
Therefore, to reset or check your registered phone number on Instagram, you can follow the steps below:
First, go to your profile page by tapping your profile picture icon at the bottom-right.
After that, select the menu icon at the upper-right, and at the menu, select Settings ⚙️.

Next, in the Settings menu, select Account, then choose Personal Information.
After that, tap the Phone number text box.
Then, on the following page enter your phone number, and finally, tap Next.
2. Check Do Not Disturb Mode
Do Not Disturb is a setting on most phones that will silence incoming calls and messages. If this setting is activated, then any messages sent to your phone will not be received. To make sure that this setting is not activated.
First, open the "Settings" app.
Then, tap on "Do Not Disturb".
If Do Not Disturb is turned "on", tap on the toggle switch to turn it "off".
Finally, try sending the SMS code again.
Otherwise, you can do so by opening the Control Centre (iPhone) or bringing down the Status Bar (Android), and ensuring that Do Not Disturb is turned off.
3. Using a Different Device, Phone Number or Email Address
Trying to get the SMS message from a different device to solve Instagram Not Sending SMS Code is a method of troubleshooting an issue where Instagram is not sending a code needed to verify your account. In this case, you can try to get the code from a different device, such as a different phone number, a landline, or a different email address.
This is done by having the code sent to a different device and then entering it into the required field on Instagram. This should resolve the issue and allow you to continue using your account.
4. Check If Instagram is Offline
Check the Instagram Status page to make sure there are no known outages. This page will tell you if any part of Instagram is having an issue that might be affecting their push notification service resulting in SMS codes from Instagram not sending. If there are any outages, you should wait until they are resolved before attempting to request the SMS code.
This can be done by visiting an online website such as Downdetector, which tracks the status of popular websites and applications.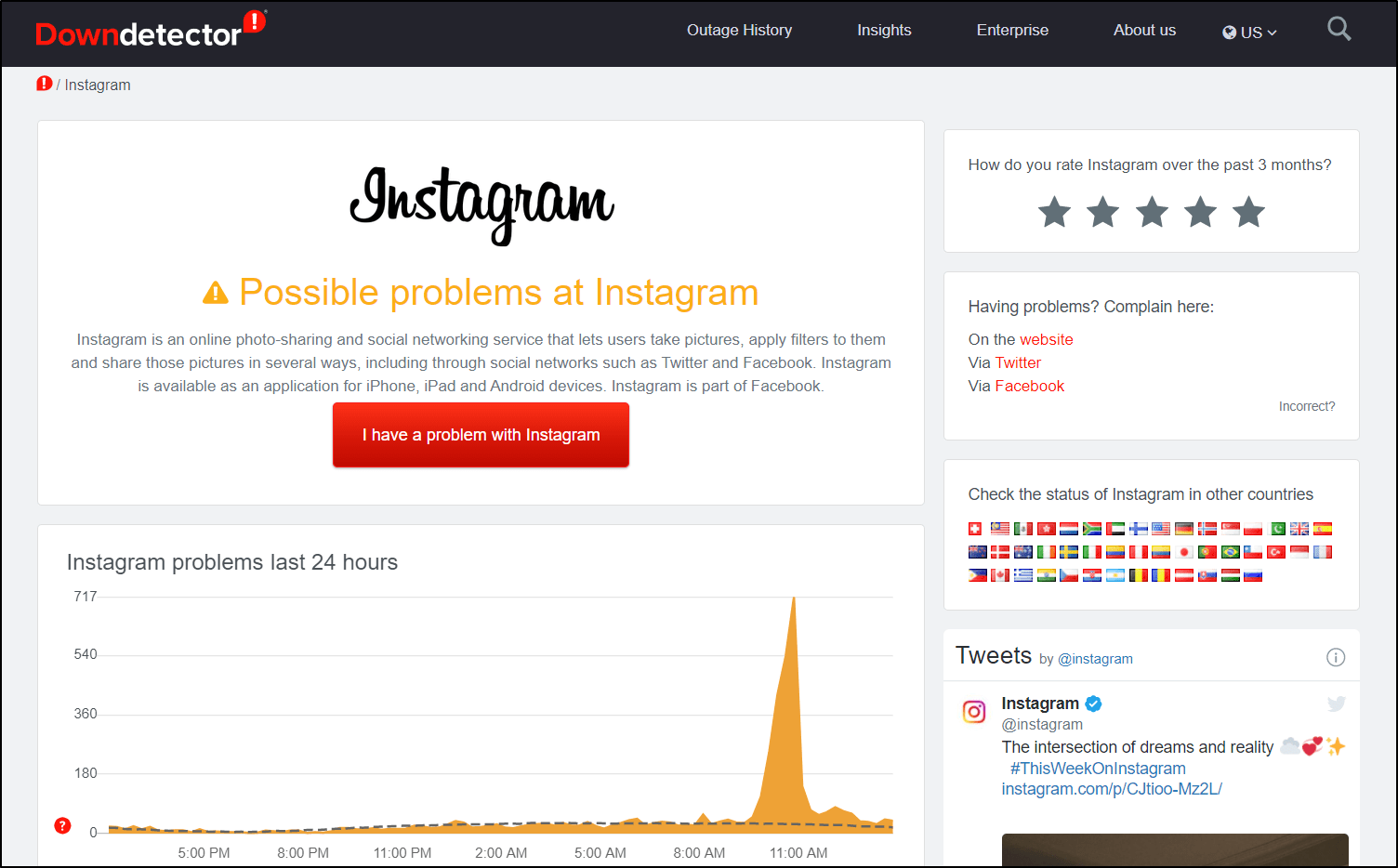 5. Check the Internet Connection
A stable internet connection is an essential factor for the Instagram app to be able to send an SMS code. If your connection is weak or unstable, the app will not be able to send you the code. To solve this issue, you need to ensure that you have a reliable and stable internet connection.
The most common way to achieve this is to connect to a strong and stable wifi network. If you cannot access a Wi-Fi network, you can also use your mobile data connection.
6. Clear the Instagram App's Cache
Cache helps the app work faster and more efficiently, but it can also cause problems if it becomes outdated or corrupt.
That being said, clearing the app's cache is an effective way to fix this issue. To clear your Instagram app's cache, follow the instructions below:
First, open "Settings" on your device.
Then scroll down and tap "Apps & notifications".
After that, tap on  "Instagram".
then tap on "Storage".
Finally, click on "Clear cache".
7. Update the Instagram App
The error is likely due to an outdated version of the app. To update the Instagram app, follow these steps:
Open the "Play Store" or "App Store".
Search for Instagram.
Tap the "Update" button if an update is available.
Agree to the terms and conditions and wait for the update to complete.
Once the update is complete, launch the Instagram app and try to sign in again.

8. Provide Permissions to Instagram
Providing permissions to the Instagram app is a simple process that can help to resolve issues related to Instagram. By granting the necessary permissions, the Instagram app will access the necessary resources it needs to send the SMS code.
Open "Settings" on your device and tap on "Applications".
Tap on "Instagram" in the list of apps.
Tap on "Permissions".
Make sure all the permissions listed are enabled.
If any are disabled, tap on the toggle switch to enable them.
Once all the permissions have been granted, try sending an SMS code again.
9. Log In From a Web Browser Using Facebook
Logging in from a web browser to solve an Instagram not sending an SMS code is a method of verifying your identity when logging into Instagram. It is an alternative to the traditional SMS code verification process.
When you attempt to log into Instagram from a web browser, you will be presented with a "Log in with Facebook" option. If you've already connected your Instagram account to Facebook, then you can select this option.
To do this, select the "Log in with Facebook" option on the Instagram login page, and a window will appear asking you to enter your Facebook credentials. After you enter your username and password, you will be automatically logged into Instagram.
This process will bypass the SMS code verification process and allow you to access your account. This method is particularly helpful if you are having trouble receiving an SMS code when logging in. If you are unable to receive the code or if it is taking too long, then logging in from a web browser can help you quickly gain access to your account.
10. Use a VPN or a Different IP Address
It's a common solution used to fix an issue where Instagram users are unable to receive a verification code via SMS.
If you are using a VPN, users can try temporarily disabling their virtual private network (VPN) service, in case it is interfering with the delivery of SMS messages. Once the VPN has been disabled, users should be able to receive the verification code and complete their account verification.
Otherwise, you can use a VPN to request for the verification code from Instagram from a different IP address. Instagram may have flagged your initial IP address, causing issues with your verification code request.
Therefore, for this purpose we recommend trying a high-quality VPN that provides a functional and unique virtual IP, that is less likely to get blacklisted than ones from free sources. 
Besides, these days, premium VPNs can be found at reasonable prices.
If you ask us, we suggest using NordVPN, which we've discovered performs wonderfully in our daily chores including as web browsing and browsing through social media, like Instagram. In addition, activation is as easy as clicking!
So, check out their exclusive offers: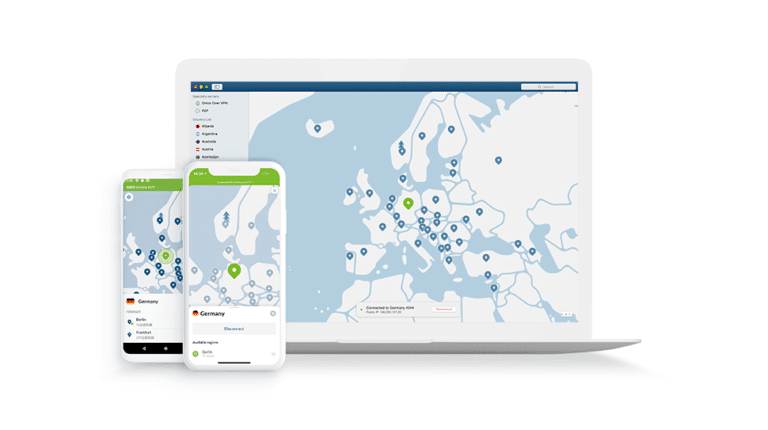 ---
Get NordVPN with up to 68% OFF today!
---
11. Using Incognito Mode
Incognito Mode is a special mode available in most modern web browsers that allows users to browse the web without leaving any records of their activity. It ensures that any searches or visits to websites are not logged in the browser's history, cookies, or other types of data. This makes it an ideal tool for solving issues with Instagram not sending SMS codes.
When an issue arises with Instagram not sending an SMS code, it could be due to various reasons. If this is the case, the user can open their web browser in Incognito Mode and try again. This ensures that all of the existing cookies and stored data in the browser will not interfere with the process.
Once in Incognito Mode, the user should visit the Instagram website and attempt to log in again.
The following are steps to access incognito mode on your web browser:
Google Chrome
Shortcut keys
Windows: Ctrl + Shift + N
macOS: Command (⌘) + Shift + N
First, click on the kebab menu  on the top-right corner of the browser.
Then, select New incognito window.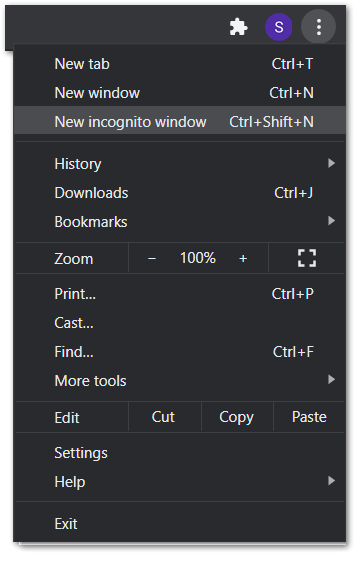 Mozilla Firefox
Shortcut key
Windows: Ctrl + Shift + P
macOS: Command (⌘) + Shift + P
First, click on the hamburger menu (三) on the top-right corner of the browser.
Then, select New Private Window.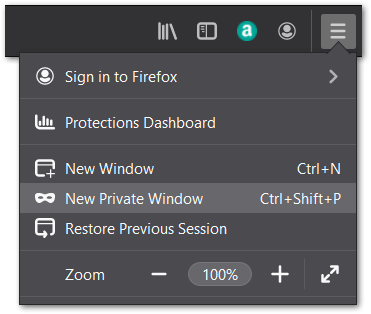 Microsoft Edge
Shortcut key
Windows: Ctrl + Shift + N
macOS: Command (⌘) + Shift + N
First, click on the meatball menu icon  on the top-right corner of the browser.
Then, select New InPrivate window.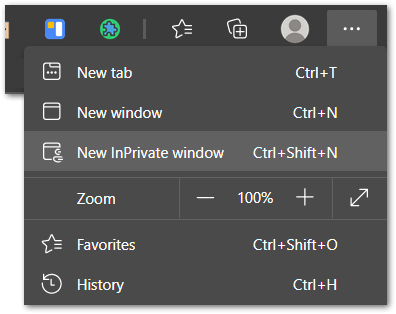 Safari (macOS)
Shortcut key
macOS: Command (⌘) + Shift + N
First, click on File. It is on the top-left corner of the browser.
Then, from the drop-down menu, select New Private Window.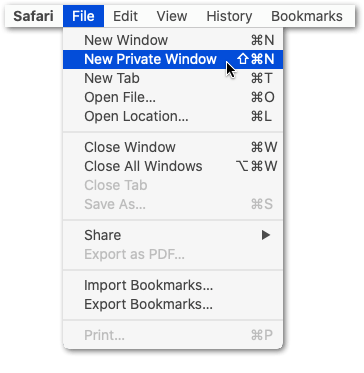 If this fixes your Instagram SMS verification code issue, you can try clearing the web browser cache or disabling your potentially conflicting browser extensions.
12. Contact Instagram support
If you are having trouble receiving an SMS code from Instagram, the best course of action is to wait a couple of hours and then contact Instagram support. Go to Instagram Help Center and choose the option to "Report a Problem".
When you submit a report, you will be asked to provide information about the issue you are experiencing. Be sure to include information about the issue you are having with sending an SMS code.
Once you have submitted the report, Instagram support will typically give you a response within 24 hours. You may be asked to provide further information or screenshots of the issue in order to help them troubleshoot the issue.
Conclusion
Instagram is a great way to share your life with your friends and family. However, if you're having difficulty using Instagram due to you not receiving the verification SMS code, there are a few things you can try.
Finally, feel free to share your views in the comments section below 😃
Have any of the above solutions been useful to you?
Have we overlooked any solutions? If so, please leave a comment to assist others.
I hope you find this guide helpful 😃 do share it with your friends 🧑‍🤝‍🧑 to help them in resolving this issue, and let us know in the comment section below 👇 which fix works best for you.