Are your Instagram Story or Highlight views not showing up once posted? 🤔
Instagram Stories is a common feature that allows users to publish various awesome videos and photographs — all before disappearing after 24 hours. Plus, a unique feature of Instagram Stories is that you can save your content as Highlights on your profile. Hence, they don't disappear after 24 hours and stay for eternity!
However, chances are you're here looking for a solution for your Instagram Story or Highlight views not showing. Hence, for many users, it's incredibly frustrating not being able to track the number of views their Stories are generating. Especially, after spending all that time and effort storyboarding your desired video. 😪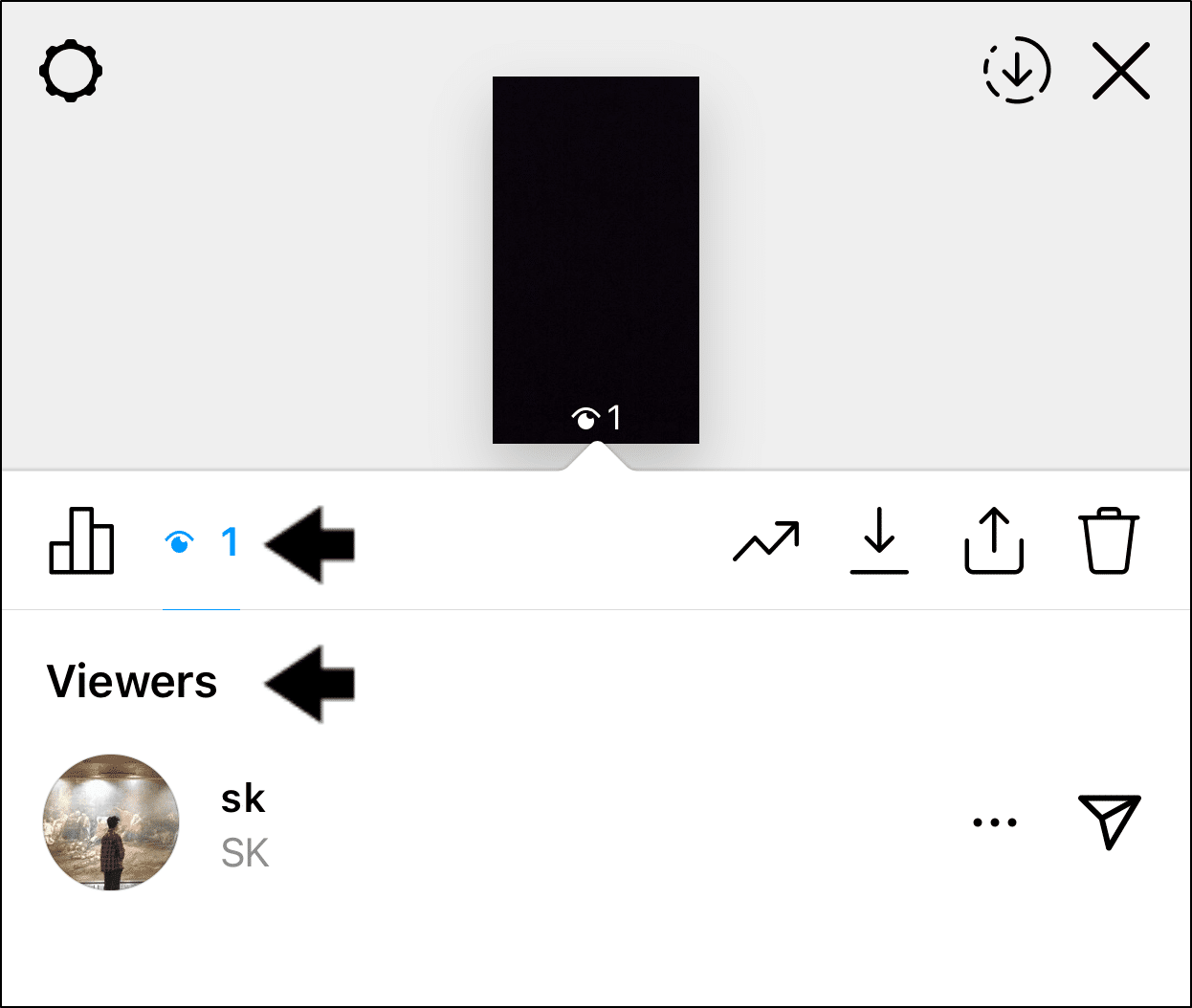 Likewise, your Instagram Story Insights might not be showing up, updating, or working either. However, this data might take a little longer to pop up.
Hence, despite Instagram being incredibly popular, it still does have its occasional setbacks. For example, not getting the desired number of views could cause much upset, to say the least.
However, sometimes, it may not be all your fault. Thus, your Instagram Story's view count might not be syncing or updating due to backend issues.
Therefore, some users find that they still get replies and reactions to their Instagram Story, despite their number of views not showing or updating. To make matters worse, some users may be unable to see their Instagram Story views updating for hours!
For others, their Instagram Story view count drops gradually and significantly over the course of a couple of Stories. Now, this could be due to certain bans from Instagram or due to your uploads becoming less engaging.
Well, worry no more, for we've got you covered!
In this article, you'll learn some common reasons along with 10 possible fixes to help you recover your Instagram Story and Highlight views once again.
With that settled, let's jump in!
But before that…
Note that this guide provides pictures and steps taken from the Instagram app or website on Windows, macOS, Android, iPhone and iPad.
---
Table of Contents
How to Check the Number of People Who Have Seen Your Instagram Highlights?
10 Reason and Fixes for When Instagram Story and Highlight Views are Not Showing
Tips to Boost Your Instagram Story View Count
---
How to Check the Number of People Who Have Seen Your Instagram Highlights?
You might wish to check how many views an Instagram Highlight receives from time to time, whether for fun or for business analytics.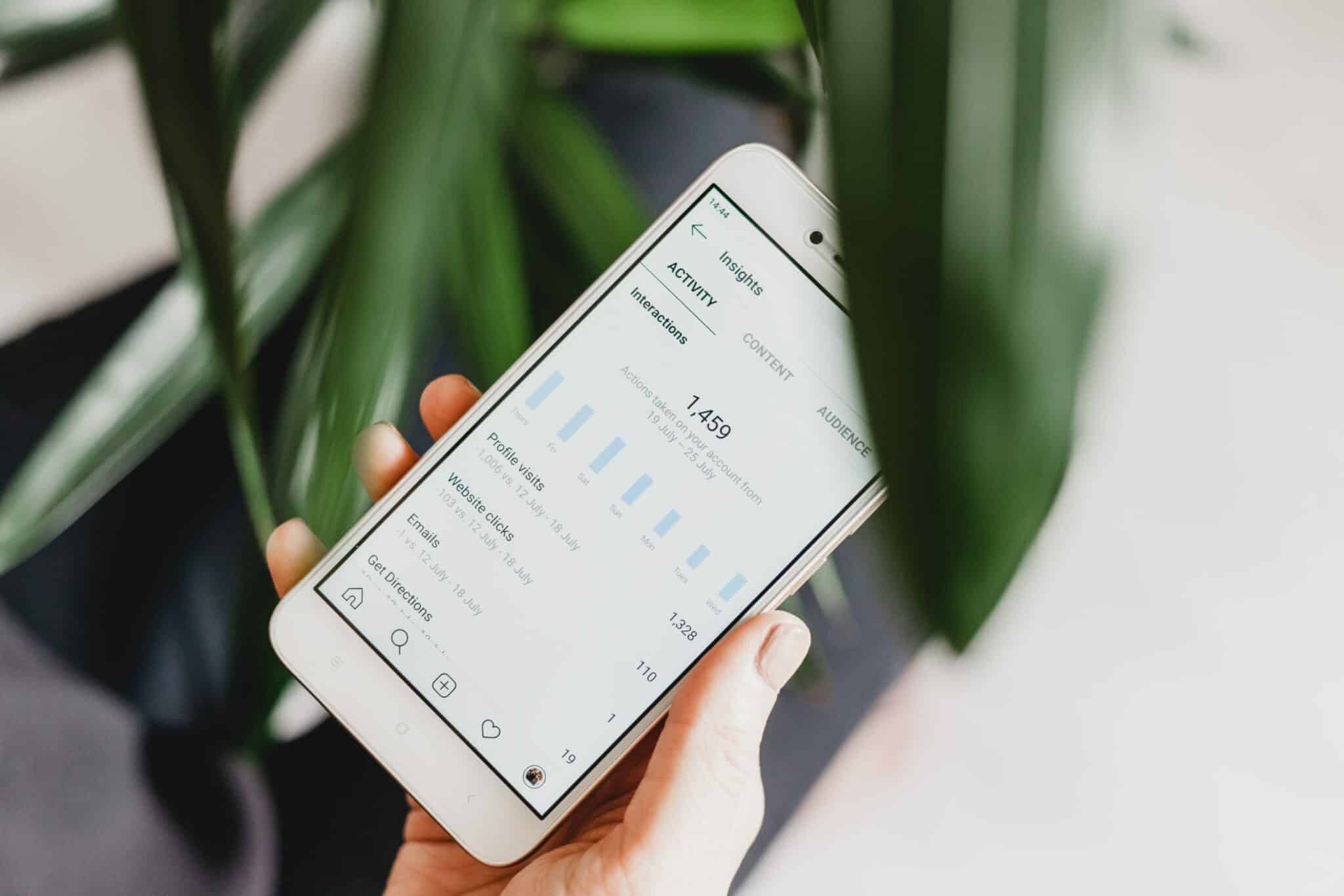 Hence, view counts are a useful indicator of whether to update or delete your uploads based on how well they're performing.
However, this number of views and those who viewed a certain Highlight is only available for a 48-hour period. Then, those statistics are lost forever!
Therefore, here's how you can see how many views your Instagram Highlights has received:
First, from the Instagram app, go to your profile page.

Then, to open a Highlight, click on it.

After that, the current view count is displayed in the bottom-left area next to "Seen by". Tap on it to see the list of people who saw your Highlight.
Note: To hide an Instagram Highlight or Story from someone, you can do so under the Settings menu and alter the privacy settings. Plus, it's just as easy to undo the changes as well.
10 Reasons and Fixes for When Instagram Story and Highlight Views are Not Showing
1. Check Instagram's Server Status
Very often, a server-side issue may be the reason your Instagram Story view count isn't showing up. Thus, we believe that the Instagram app won't able to establish a proper connection to sync or update your view count.
In such situations, other Instagram users may also encounter these view count problems as well.
Therefore, we recommend visiting Downdetector's page for Instagram. Here, you can check if other users in your area are reporting similar issues, or if Instagram is having general server issues.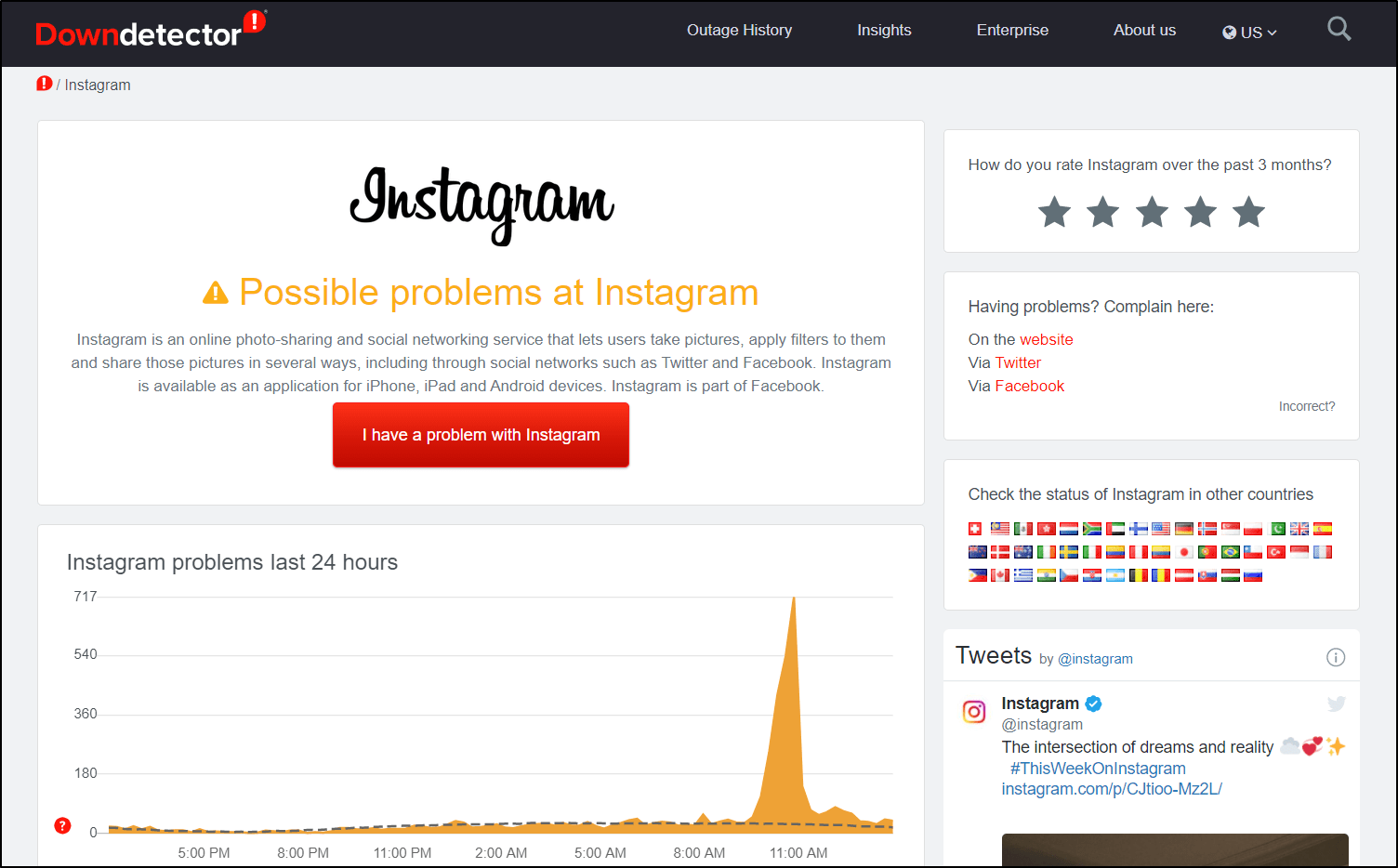 On this website, you may refer to the live map to see the affected regions. Plus, you can also refer to the comment section at the bottom of the page.
If you notice a sharp rise in problems being reported in areas around you, this could indeed be an issue with Instagram.
So, what can you do then to get your post views up?
Firstly, you can choose to wait it out ⏰. Instagram, being the social media giant that it is, normally resolves platform difficulties within a few hours or a day at most. Thus, it's best to Story view count again later.
Else, if you need your post up quickly, you might also consider using a VPN. A VPN will allow you to connect to a different region's server 🌎. Hence, these regions may be less affected. So, you can use the Downdetector live map to check the least affected regions and connect to that location easily.
Need a Quality VPN for Surfing through Instagram? Try NordVPN!
From our experience, NordVPN seemed to work perfectly with the Instagram app on your mobile device. Apart from allowing you to surf through the platform securely and speed up connection, at times it can even circumvent certain Instagram errors, like login issues and even this Story view count problem.
Plus, it works on most of the devices you might be using!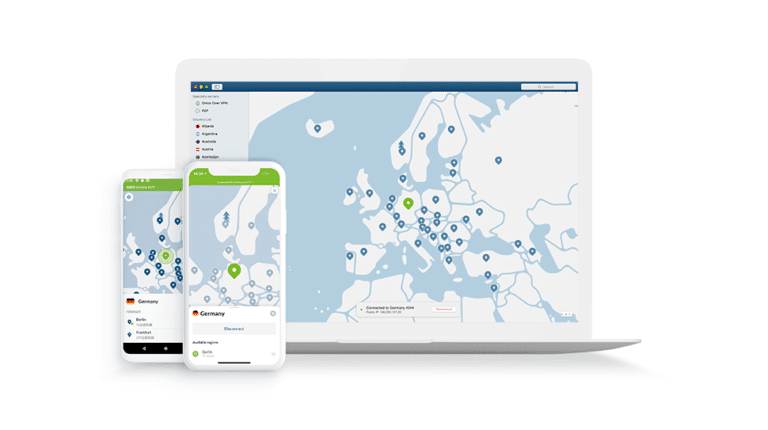 ---
Get NordVPN with up to 68% OFF today!
---
2. Restart the Instagram App
The Instagram app tends to experience slight glitches and bugs from time to time. Especially if you left the app running in the background or haven't closed it in a while. So, your inability to view your Instagram Story view count may be a result of an app bug 👾.
Although simple, a quick app reboot will refresh your Instagram session and possibly force your Story's view count to update.
Thus, chances are, after restarting the app, you should be able to see your viewer count again if the problem was indeed an app bug.
That being said, below is a simple 2-step method to restart the Instagram app on your mobile device:
Firstly,

close

the Instagram app completely. This can be done by removing it from your

Recent Apps

or

App Switcher

.

Then,

reopen

the Instagram app from your homepage.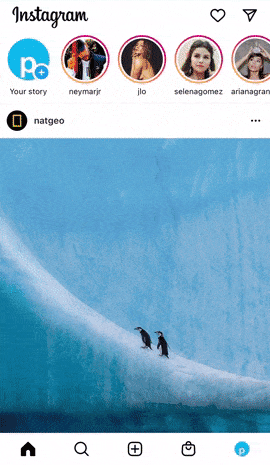 Fortunately, we still have a few more tricks up our sleeves that could help you resolve this problem!
3. Update the Instagram App
Throughout its lifetime, Instagram has released several updates for its Stories feature to refine and improve it. Hence, some updates in the past have resulted in the Instagram Story views disappearing or not showing up.
---
Past Updates to the Instagram Story or Highlights View Count
Recently, Instagram is phasing out a test feature that alters how users see their Story's view count. If you're among the lucky few who just received the update, you might be perplexed as to why you can't see Instagram Story view counts. Instead, you might only know the word "views" at the bottom of your screen.
Instagram has also made an update in September 2020 that makes your viewer list of your Stories disappear after 24 hours. Despite vanishing after 24 hours, these Stories can still be saved to the "Highlights" list. Hence, this can be viewed for an extended period of time until you decide to remove it.
Unfortunately, as of September 2020, Instagram has released a new update. Basically, this update disables you from viewing your Highlights' viewer list and view count, which has proved to be disappointing to many.
---
As these are updates from Instagram itself, regrettably and understandably, we can't provide solutions to alter them. If you do not encounter a similar problem, your Instagram is most likely not updated.
Regardless, we still recommend ensuring that you're running the most up-to-date version of the Instagram app. This ensures you have the latest bug fixes, which may even be the solution to your Story views error.
On that note, the the steps to update Instagram are similar on both Android and iOS devices:
First, head over to

Google Play Store (Android)

or

App Store (iOS)

.

From there, search for the Instagram app.

Then, find the app from the search results and select to visit the Instagram app page.

Finally, if an update is available, tap on the

Update

button.

Alternatively, you can use the following links redirecting to the Google Play Store and the App Store, respectively, saving you the hassle.
4. Check through a Mobile or PC Web Browser or a Different Device
As mentioned earlier, this Story view count issue could be an issue with the Instagram app itself. Thus, this step is to further troubleshoot if the problem is caused by the installed app on your device.
Therefore, for starters, we recommend logging into Instagram and checking your Story's view count through your native browser app (Safari, Chrome).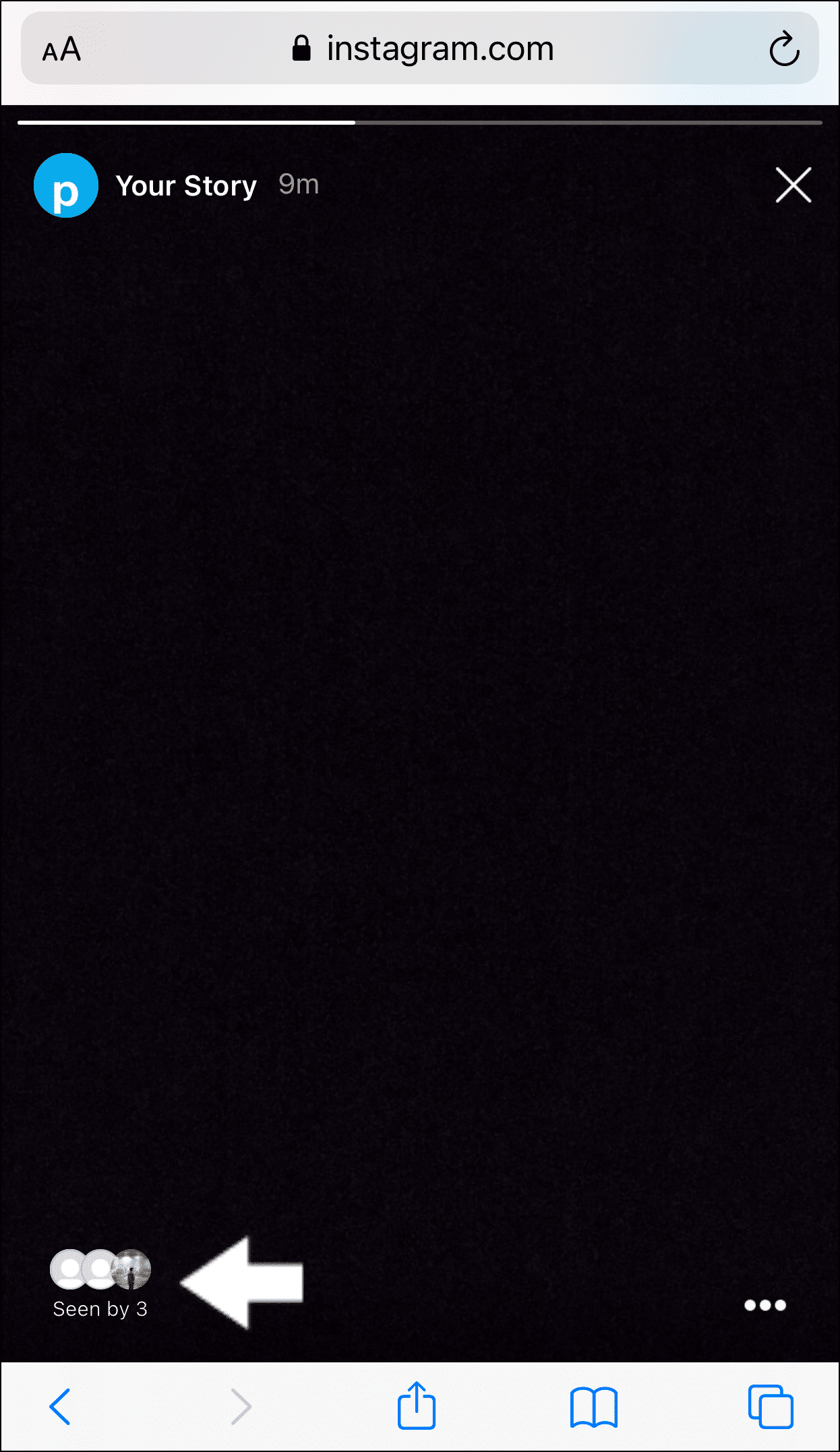 Not only does the mobile website have a similar layout as the Instagram app, but you might even have a smoother bug-free experience. This is mainly because, unlike the app, the Instagram website is constantly running the latest updates. Hence, keeping it well-optimised, regardless of which mobile device you're using.
So, as it's always synced, you might see the most updated viewer list for your Instagram Story or Highlight.
Similarly, you might find luck through your PC's web browser instead. So, log in to Instagram using a different device and give it a quick check!
However, if the issue is still not resolved, fret not! We still have a few more methods that might help you!
5. Clear the Instagram App Cache and Data
Perhaps, from the previous step, you find that the Story view count issue indeed lies with the Instagram app on your mobile device. In that case, clearing the app cache and data is an effective solution. Sometimes, especially when these cache data are occupying a large portion of your memory, they can affect certain app features.
Hence, this step ensures the app is free from any bugs that could prevent your Instagram Story view count from updating.
However, this option is only available on Android devices. So, for iOS users, we recommend checking out the next step, which is to completely reinstall the Instagram app (Step 6).
Nonetheless, this fix might just save your day, allowing you to finally see your viewer count on Instagram stories once again!
That being said, to navigate to these settings:
Firstly, open the Settings app.
Then, tap on Apps & notifications.
After that, select Instagram from the list of apps.
Next, tap Storage & cache.
Following that, start by tapping Clear Cache, and then you can choose Clear Storage.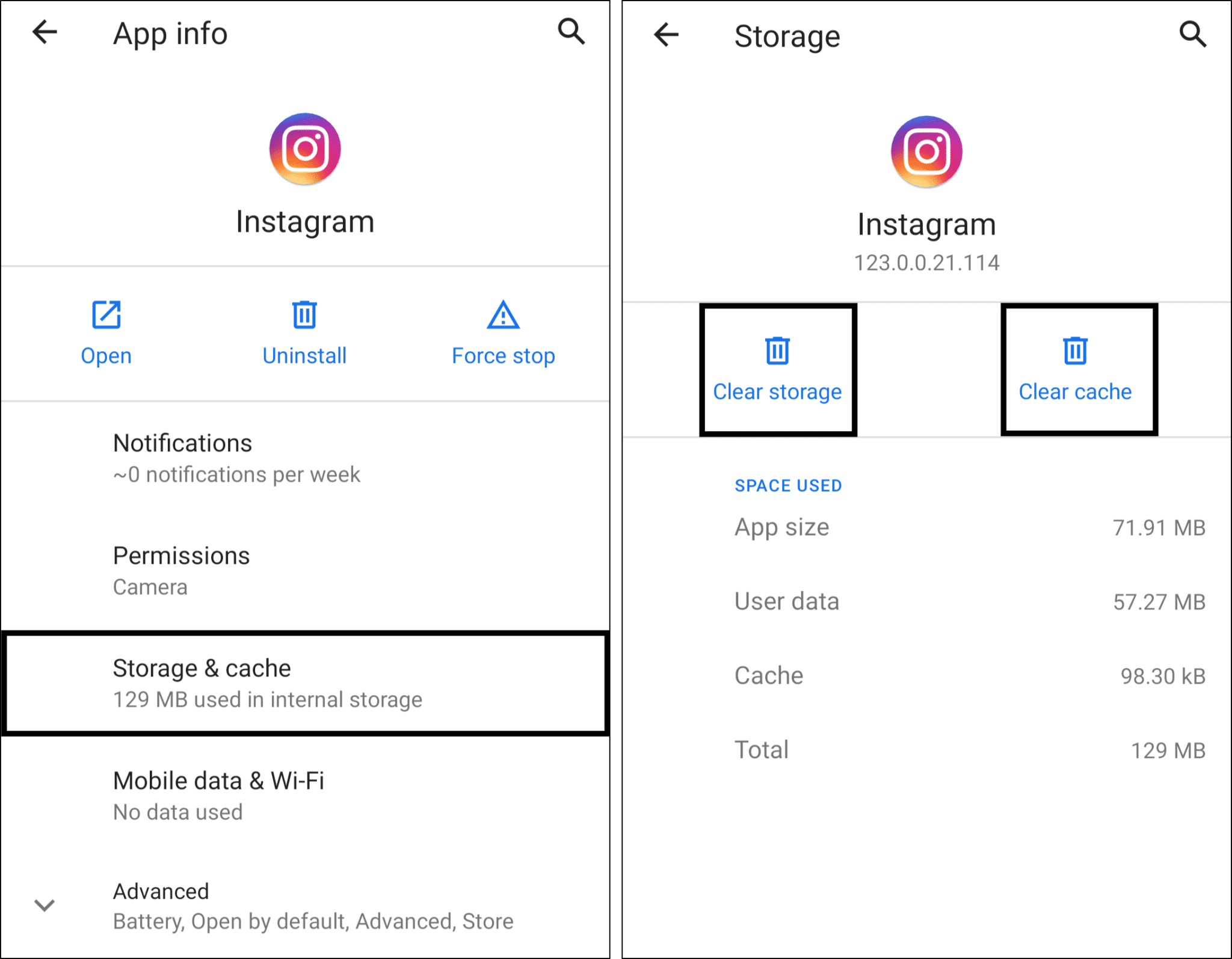 6. Reinstall the Instagram App
Another simple yet effective method is to reinstall the Instagram app on your mobile device. This method is sort of an extension from the previous step and is often the more effective alternative.
Basically, through a complete reinstall, you're removing all the Instagram app files on your device, including corrupted ones. All before, installing a clean copy of the app!
Having that said, here are a few simple steps on reinstalling Instagram on your mobile device:
First, uninstall the Instagram app, whether by long-pressing for the selection menu or through the Settings.
Then, select Uninstall or Remove App.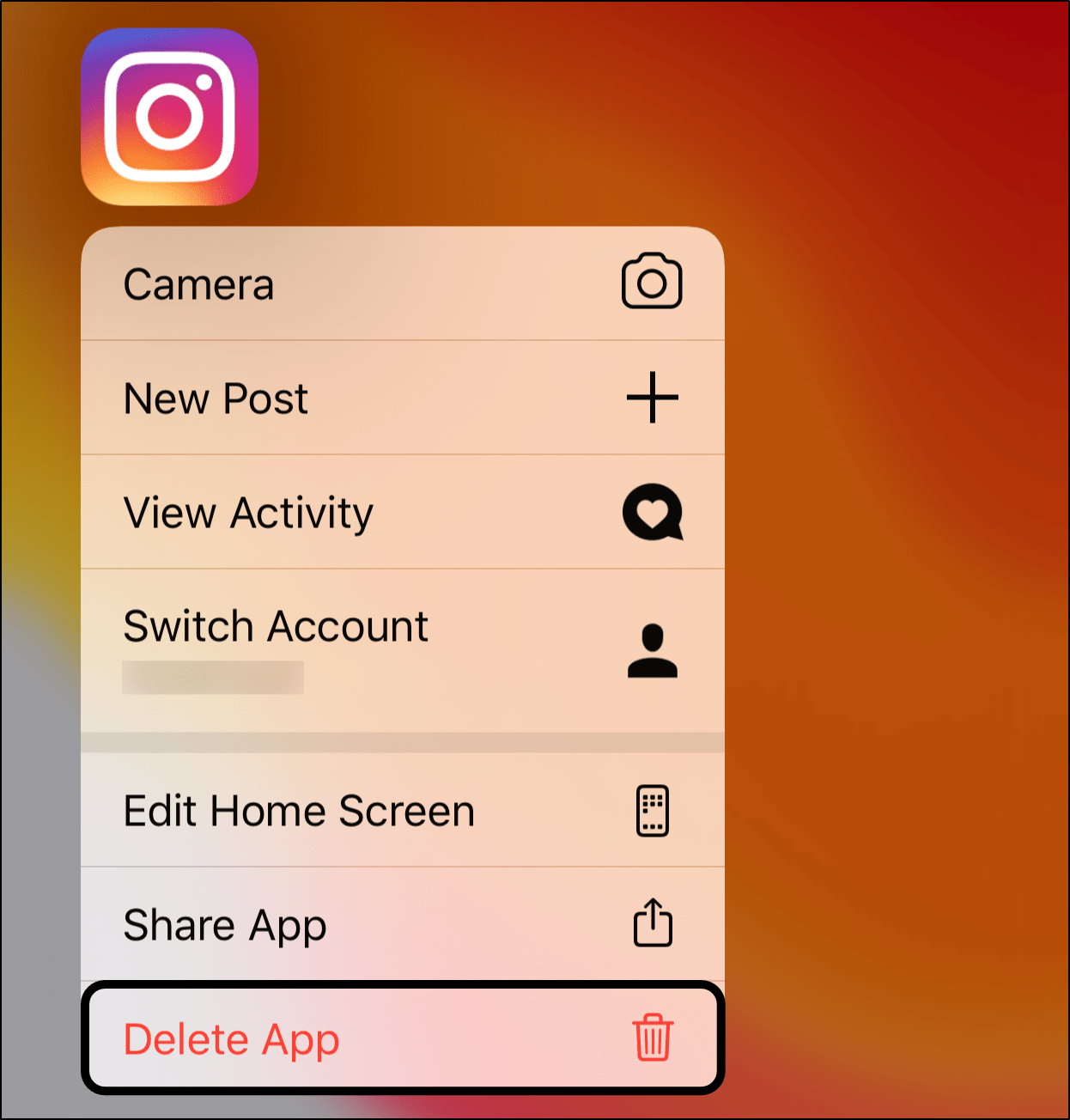 Lastly, you may choose to

restart your device

or go to your

App Store

or

Play Store

right away to install the Instagram app.
After the installation is complete, open the Instagram app and log in to your account. Then, try to post a story to test if you're able to see the viewer count again.
7. A Bot Generated Your Previous Instagram Story Views
A rapid surge in inauthentic participation or views is the most common reason for your Story views gradually dropping. Hence, you might've landed on a bot trigger, bought or used an engagement app, fake likes or follows, or even some strange blackhat program that engages for you automatically. 🕵️‍♂️
Other than that, suppose you've come to witness a spike in followers or likes 📈 from accounts that are very obviously bot accounts (usually accounts with zero to 10 followers) or fake accounts.
Hence, you might've accumulated counterfeit views in the preceding time, which is why your Story views are swiftly declining.
However, you may have also used a hashtag that resulted in bot engagement on rare occasions.
Therefore, to fix the problem at hand, find the period before the decline started and change out the hashtags used during that post. This is done to avoid an inauthentic surge in the future.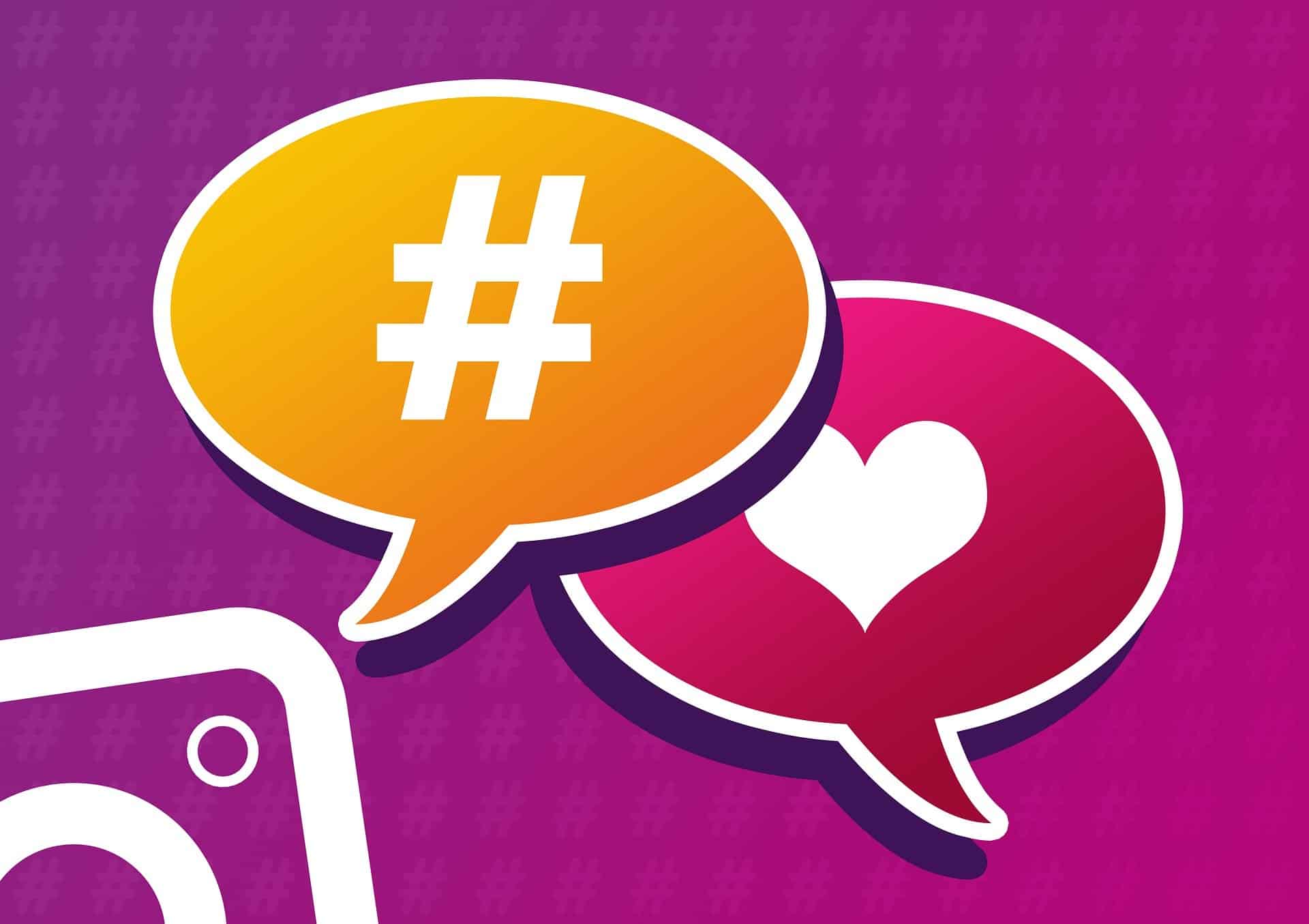 A quick reminder that hashtags help the people of Instagram find your content. So, it's always great to include them in your Instagram Stories and post captions.
Additionally, It's important to keep in mind that each Story can include up to 10 hashtags, which also includes one sticker hashtag, text hashtags and lastly, geo hashtags.
Note: Avoid using bots on Instagram to boost your post engagements as it'll not only mess with your feed and stories but it also violates Instagram's Terms of Use. People who use a bot that violates Instagram's API can get banned.
8. Remove Fake Followers or Interactions
Moving on, if you've recently experienced an influx of fake followers and profiles, it's best to get rid of them. You can do this by removing them from your Followers list on Instagram, hence they won't view your Story uploads.
Also, if you've unfortunately purchased bots that cause such a massive influx of likes or followers, it's best to remove them immediately as well.
Similarly, if you've ever purchased fake likes, follows or views, you should avoid doing so in the future, as it can inflate your data. This leaves you with distorted data that doesn't correctly reflect your raw organic data. Hence, you may see fluctuations between the view counts of different Story uploads.
9. Produce More Interesting and Engaging Content
Providing content that's engaging is a key aspect that helps users garner a large view count on their stories. Unfortunately, many people tend to skip ⏭️ through your stories if provided with uninteresting content.
Therefore, the drop in your Instagram Story view count could also be due to the kind of content you're uploading.
If you submit stories without a strategy or means for involvement, you'll probably get fewer interactions and story views. Hence, create a plot and offer people a cause to connect with your stories instead. Quizzes and high-value content encourage viewers to return, connect, and share.
Although harsh, a boring layout for your Instagram stories could also be the potential reason why the view count of your Instagram stories has been depleting. Try adding colourful stickers with unique fonts and colours. Not only is it eye-catching, but it also tends to draw people's attention to view and pay attention to the content that you're putting out.
Additionally, you can read more on tips to boost your Instagram Story view count in the next section!
10. Report the Story Views Issue to Instagram Support
If all of the preceding measures have failed, it's best to get in touch with Instagram's support team. Writing a short and comprehensive email to the Instagram support team can surely be beneficial.
Through this, the support team may be able to pinpoint the source of your issue. From there, they can offer you potential solutions to address this specific Story view count issue.
With that said, let us guide you through a few steps on contacting Instagram's Support Team:
First, go to your

profile page

, by clicking your profile picture icon at the bottom-right.

Then, select the

menu button (三) at the top-right, and at the menu select Settings

(cog icon ⚙️).

Proceed to select

Help

, and then click on

Report a problem

.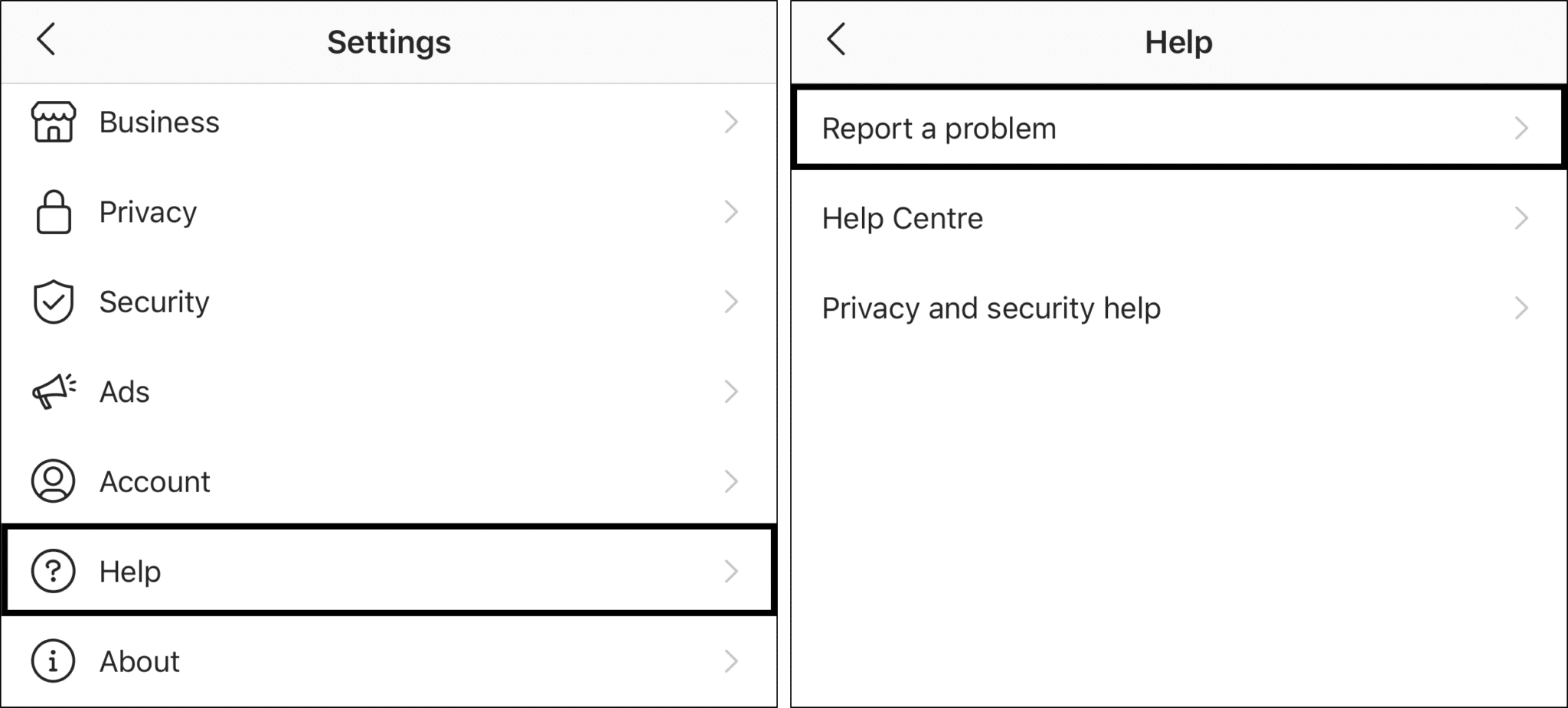 Then select

Something Isn't Working

.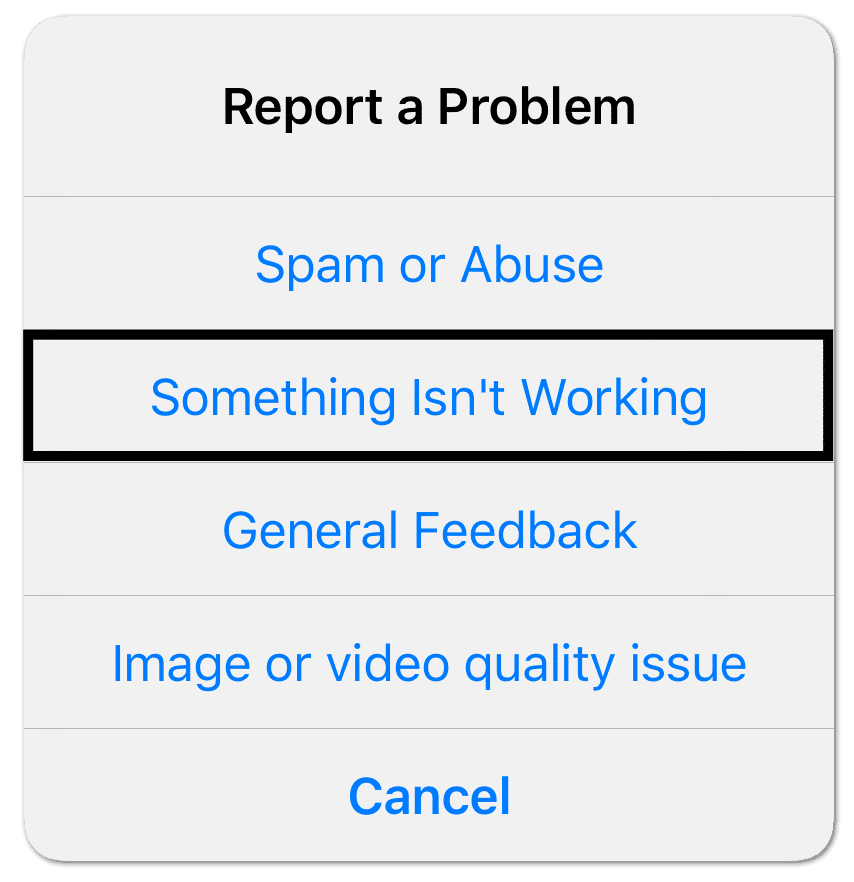 Proceed to

describe the issue

at hand briefly. It's important to include valuable information that'll aid the support team to find a solution to this problem. Key information such as your device model, screenshots as well as when this issue began to occur will most definitely be useful. Lastly, tap

send

.
With that out of the way, all that's left is to wait patiently for a response from Instagram's support team. Hence, they should most probably reach out to you within 72 working hours.
Don't worry; many users reported that their issue vanished within a couple of hours after contact, and everything was back to normal.
Tips to Boost Your Instagram Story View Count
Building a huge, committed, and consistent audience for your Instagram Stories is an excellent approach to increase brand engagement. So, think of your stories as a magazine or reality TV show about your business.
Well, of course, we have a few tips and tricks up our sleeves that can help increase the view count of your stories. Thus, with more users anticipating, engaging, and watching through your entire Story, it'll be pushed to the front of their Story list. Hence, the number of people watching your Stories will continue to grow as well!
This ensures that your dedicated effort into creating these videos don't go to waste.
That being said, here are some of our simple tips for growing the view count of your Instagram Stories:
Create and publish different types of content

Review your analytics

Add Hashtags and Location Tags that are relevant

Post consistently

Use stickers to engage with your followers
Polls

Countdown timer

Questions

Games

Announce limited offers (use swipe-up links)
With this, we've tried to identify some of the most effective techniques for growing your Instagram audience with Stories. Plus, with these new and improved methods, you can leverage this Stories feature and increase your views.
Conclusion
If you follow the guidelines above, you should be able to figure out why your Instagram Story views are dropping. Hence, you'll also know the steps needed to keep your Instagram reach up.
Remember that trial and error is the only way to figure out what's causing your Instagram Story views to drop. It's recommended not to try to manipulate the system or outwit the algorithm. So, avoid using illegal automation tools or paid viewers for your Instagram Stories.
To summarise, this guide shows you 10 reasons and fixes for when your Instagram Story view isn't showing or updating. Plus, we've even added a few nifty tricks to help you increase your view count!
However, if none of the workarounds worked for you, it's possible that there's an issue on Instagram's end. So, report the issue to Instagram's technical support team and wait a few hours before attempting to use the app again. (Step 5)
Lastly, let us know in the comments:
Is your Instagram Story view count missing or not updating or showing completely?

Have a fix we might've missed out on?

What other Instagram problems do you need assistance with?
Feel free to share this post with your friends to help them fix their Story view count problems on Instagram and increase their Story engagement. I'm sure they will be pleased! 😊