Are you facing issues with the Threads app, where it's constantly crashing, glitching, or lagging, leaving you frustrated?
Threads is an incredibly popular app released by Instagram that has taken the world by storm. It enables users to share posts and engage in discussions and is deemed as the direct competitor of Twitter.
Threads is primarily marketed as a social networking app that enables users to share text-based updates in real-time conversations. Its advantage is that users can seamlessly transition by simply logging in with their existing Instagram account; they can connect with their existing followers and choose whom they want to follow on Threads.
Although Threads offers a unique blend of Twitter's format and Instagram's aesthetics, it has its fair share of issues, such as lagging and crashing.
If you are facing similar issues, fortunately, there are numerous effective solutions, and in this post discusses 9 solutions for when the Threads app keeps crashing, glitching, or lagging.
So without further ado, let's get started!
9 Fixes for Threads App Keeps Crashing, Glitching, or Lagging
1. Check Your Internet Connection
The first step is to verify the status of your internet connection to see if it is working properly. A fast and stable internet connection is crucial for accessing Threads, and the failure to do so can result in frequent crashes or glitches.
Why is a Steady Internet Connection Required?
Whenever you use Threads, your request needs to be transmitted over the internet to the Meta servers. If you have a faulty internet connection, then it can lead to both random crashes and glitches.
With an unstable connection, the Threads app will experience slow loading times and freezing because the app is struggling to fetch data from the Meta servers, which can lead to delays in loading media and messages and eventually cause crashes.
Furthermore, a weak internet connection can prompt connection errors and lead to dropped messages in the Threads app, often resulting in missing notifications and lagging.
How to Check Your Internet Speed?
You can use conventionally available speed-checking sites like SpeedTest.net or Fast.com to verify your internet speed. In our tutorial, we will use Fast.com. Simply navigate Fast.com and run a speed test to know your connection analytics.
If your internet connection is fast and reliable, we recommend checking out other fixes in our guide.
If you're currently facing slow speeds or high Ping and latency issues with your Internet, you can consider implementing the following suggestions to enhance your internet speed:
Turn on and turn off airplane mode ✈️
Reboot the device 🔁
Re-enable the Wi-Fi 📶
Restart or power-cycle the Wi-Fi router
Stop all downloads 🚫
Contact the ISP provider ☎️
2. Free Up Space on Your Device
If your device's storage is full or insufficient, then this can often result in the Threads app crashing or glitching. Inadequate memory can lead to slow performance.
The Threads app consumes significant memory and may struggle to function correctly, resulting in freezes and crashes. Additionally, when your device's storage is at capacity, it impacts the ability of the Threads app to save data, load images, and run correctly.
You can check your storage usage breakdown by opening up your device settings and navigating to the "Storage" or "Storage & USB" option.
For iPhones (iOS), you can view your storage allocation, by opening Settings, General, iPhone Storage.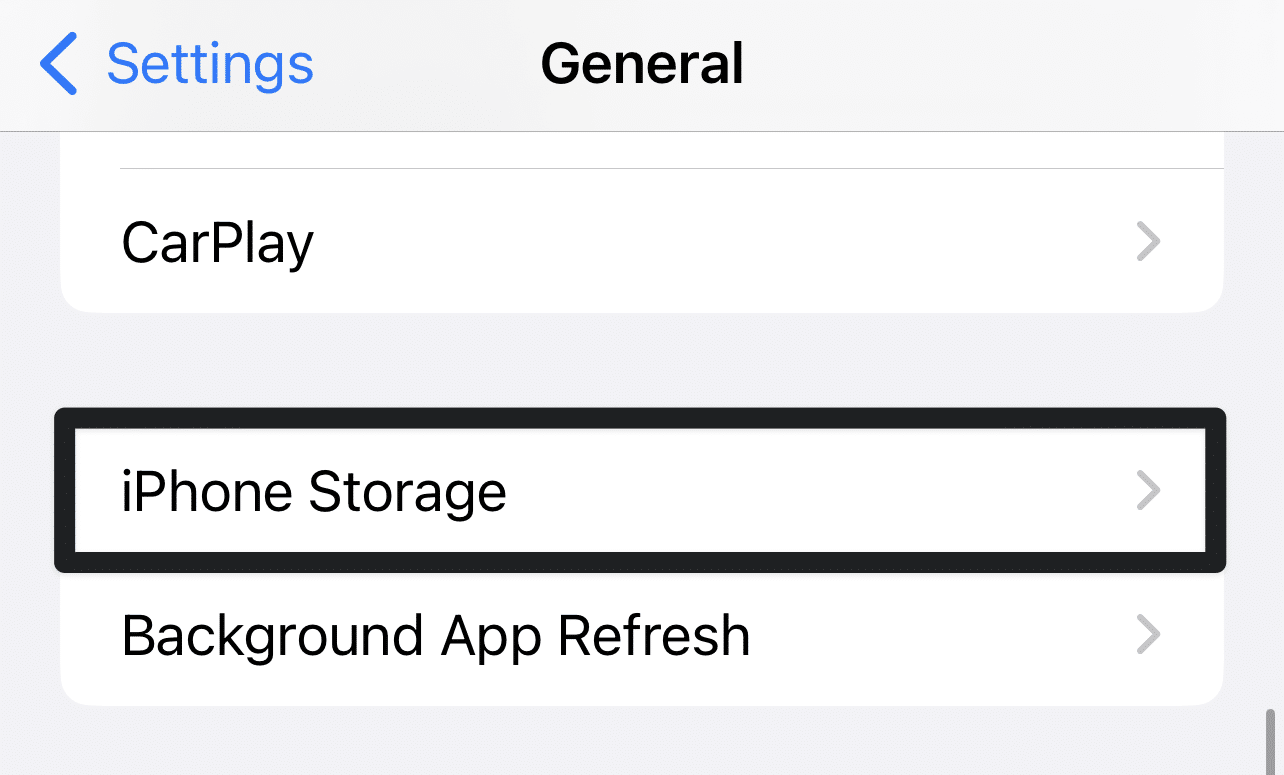 This will show you the amount of available storage on your device. Now within the storage settings, you can find a breakdown of how much storage each app consumes; in the list, find how much storage the Threads app consumes.
To fix this error, free up space on your device by deleting unnecessary files or clearing app data and offloading unused apps. You can also restart your device or free up Virtual Memory by closing apps running in the background.
3. Check for Software Bugs Within the App
Software bugs are code errors that make the app deviate from its intended behavior. They can arise for multiple reasons, such as incorrect logic, syntax errors, or compatibility issues. These bugs within the Threads app can result in random crashes, freezing, and slow performance.
Users can identify these bugs by closely monitoring app behavior for consistent patterns of malfunctioning. If the Threads app exhibits glitches or crashes consistently after specific actions, software bugs are the likely reason.
Users can play an active role in remedying this problem by reporting these bugs to the developer. To do so, the users can use the "Help" option within the Threads app or seek help on community forums. Although users can report these bug fixes and wait for the developer to fix them, they can take additional steps to fix this problem.
Besides that, some fixes catered to solving app-specific problems include, installing pending Threads app updates, clearing the app cache or reinstalling the app.
4. Install Pending Threads App Updates
If you are facing frequent crashes within the Threads app, you can try updating your app. An updated version of Threads can improve app performance because these updates contain the latest bug fixes from the developers.
Follow these general steps to update the Threads mobile app:
Navigate to the App Store (iPhone) or Google Play Store (Android).
Search for the Threads streaming app in the store.
Tap the "Update" button next to the app if an update is available.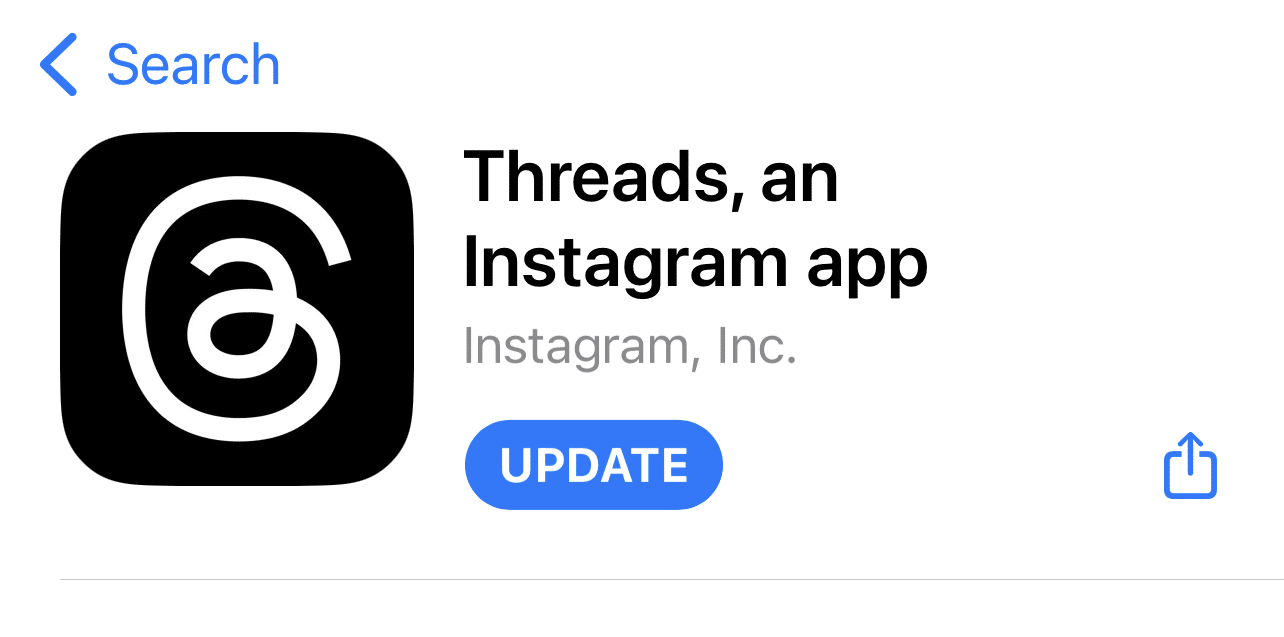 Once the app is updated, check if the issues have been resolved. If not, proceed to the next troubleshooting step.
5. Clear the Threads App Cache
Additionally, users can try clearing the app cache because sometimes the Threads app might encounter problems due to corrupted cache. Users can clear the cache by selecting "Threads" from the Installed Apps list and clicking "Clear Cache".
To clear the Threads app cache, you can simply follow the steps below:
For Android
First, launch the Settings app on your phone and navigate to the "Applications" menu.
Next, locate and click on the Threads app from the list of Installed Apps.
Now select the "Storage" option.
Finally, click the "Clear Cache" button to remove the app's cached data.
For iPhone (iOS)
First, open the Settings app on your iOS device and scroll down to the "General" section.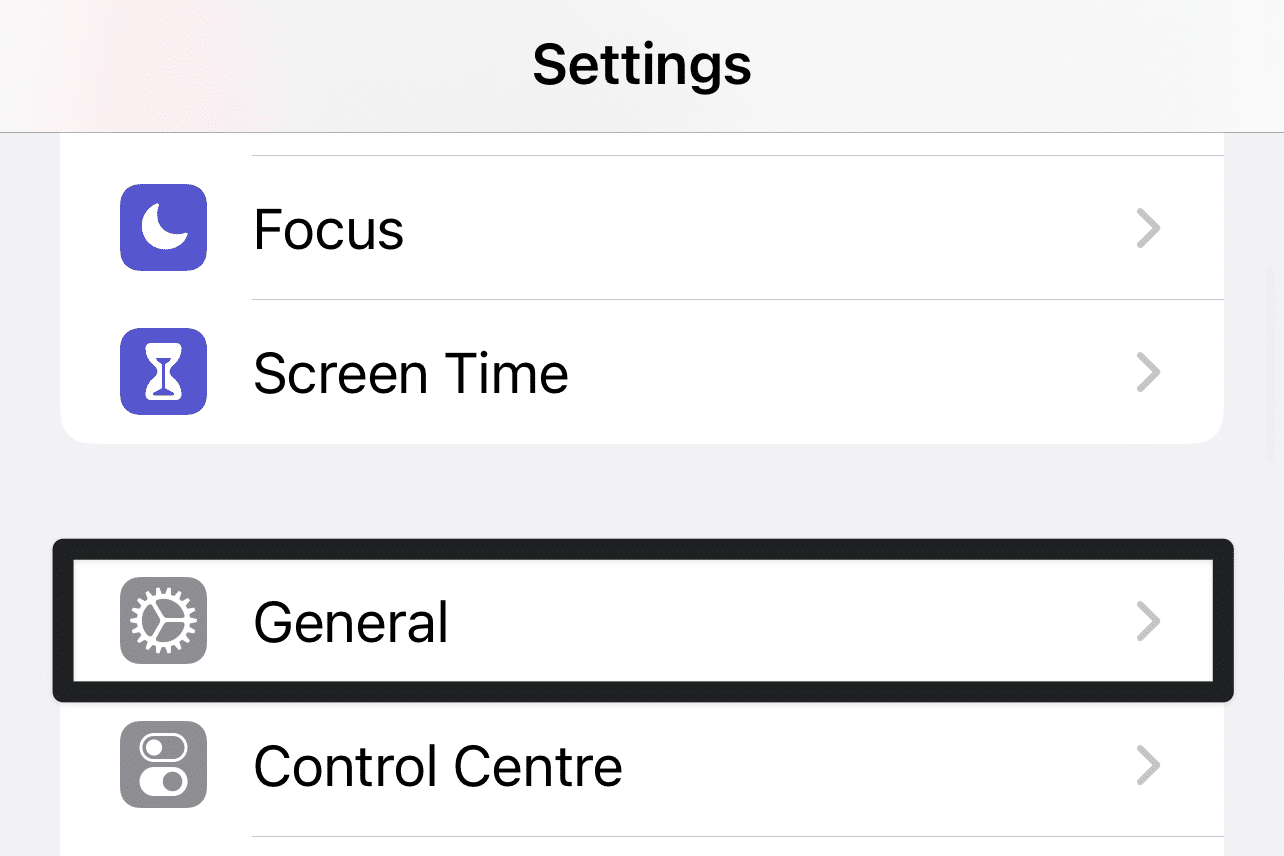 Now, tap "iPhone Storage" and select the Threads app from the list of installed apps.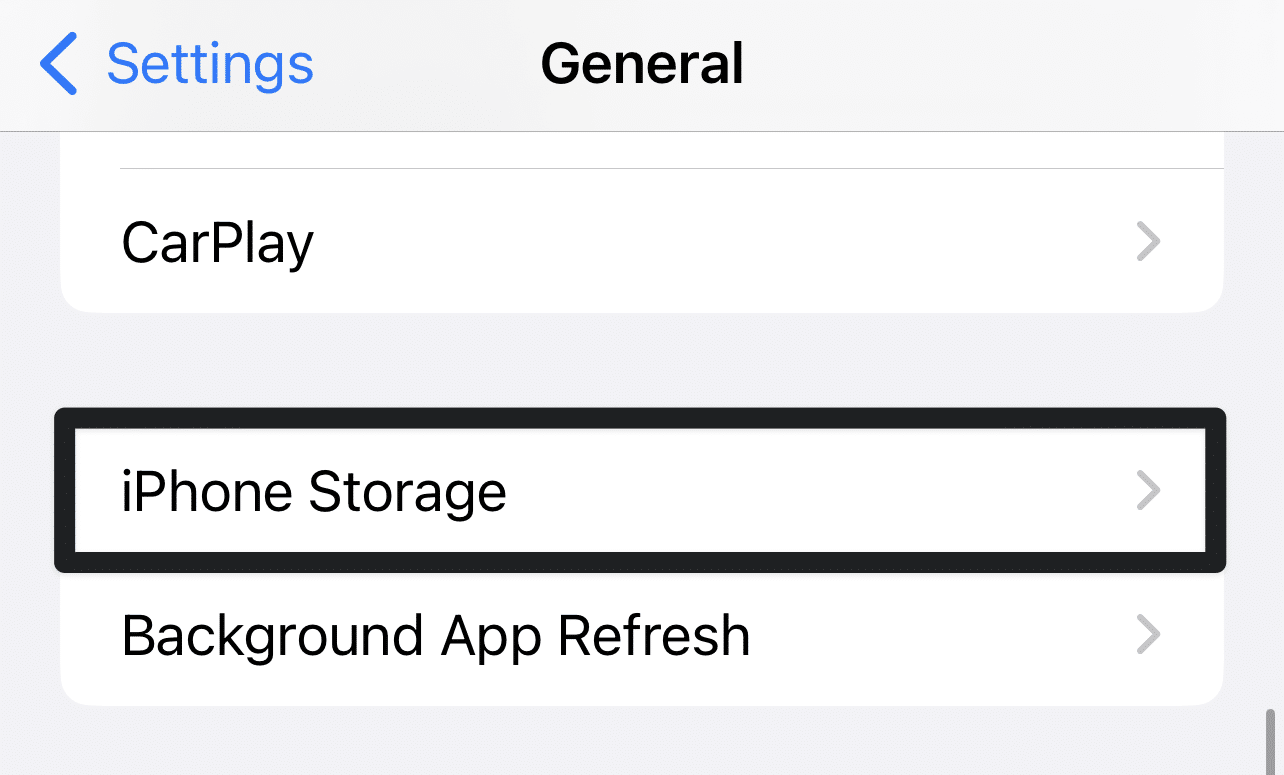 Afterward, tap "Offload App" to temporarily remove the app or select "Delete App" to remove it.
Lastly, reinstall the app from the App Store once the app has been removed successfully.
6. Ensure Compatible Device Operating System
If your device has an incompatible or obsolete operating system that the manufacturer no longer updates, then using this system can cause compatibility issues with the Threads app. Thus, leading to frequent crashes and problems.
The specific system requirements for running the Threads app may vary, but the general guidelines are an operating system consisting of either Android or iOS. You must have Android 6.0 (Marshmallow) or higher for Android. For iOS, you usually need to have iOS 11 or later. The app requires a certain amount of storage space and at least 2 gigabytes of RAM.
Users can ensure their device is compatible with the app by verifying its listing on the Google Play Store (Android) or App Store (iOS).
Users should check the system requirements for the Threads app and update their devices to fix the underlying compatibility issues.
7. Check the Threads Server Status
The user and server connection is severed if the Threads app server faces an outage. This means the app cannot send requests to the server and receive responses. As a result, the app will become unresponsive, freeze and eventually crash.
The app relies on the server to fetch and project content such as images, posts, and messages from friends. Therefore when the server is down, the app cannot retrieve relevant data resulting in glitches and crashes.
Users can check for server outages by visiting Downdetector's Server Status page for Threads and checking for any recent server outages, along with real-time information on current problems pertaining to the Threads app.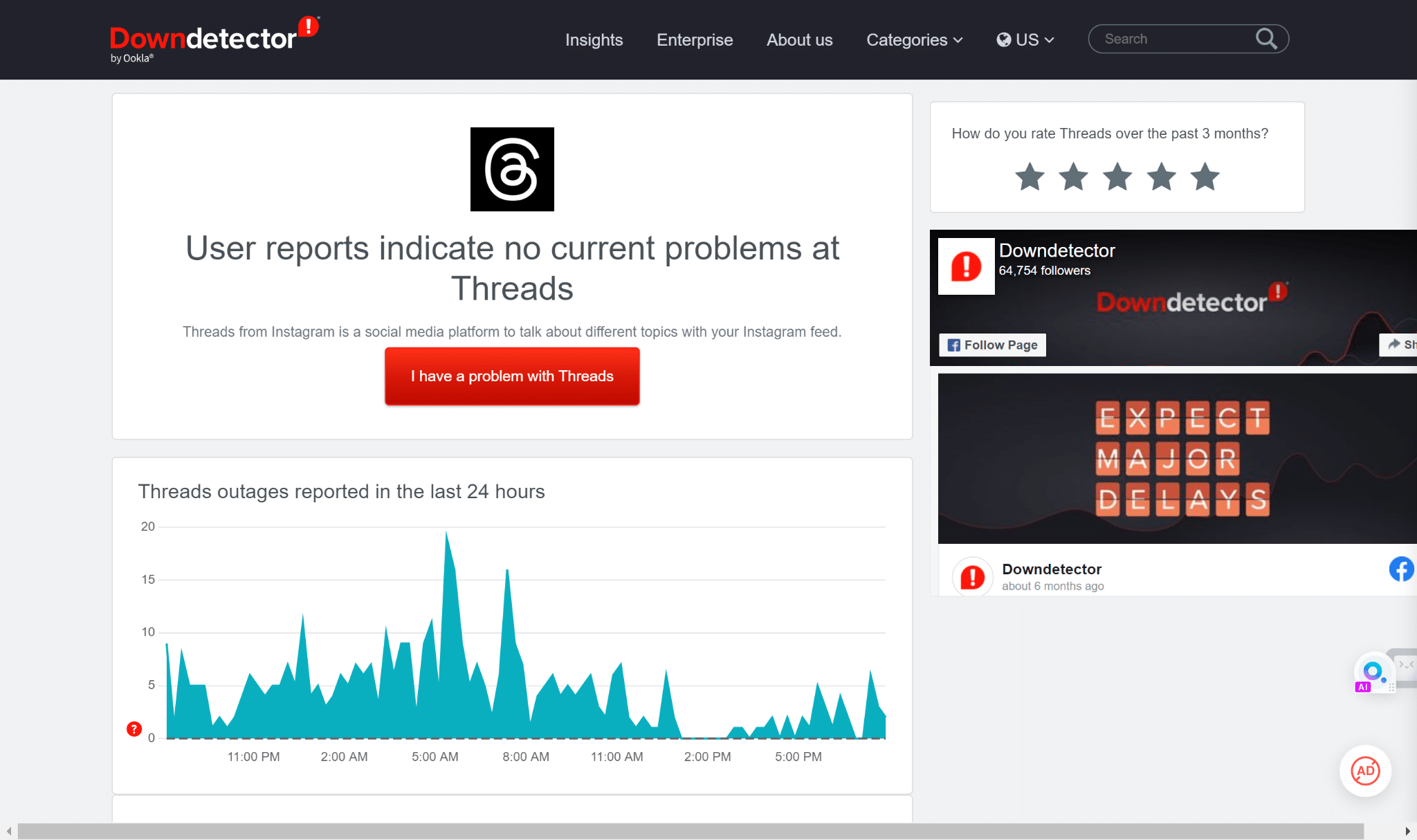 Users can also interact with others facing the same problem and view records of past outages. If the Threads app is truly facing a server outage, you must wait for the team to address the issue. In the meantime, you can use Twitter or other Threads alternatives.
8. Disable Your VPN
Sometimes using a VPN can cause issues with existing apps such as Threads. A Virtual Private Network (VPN) works by re-routing your internet traffic through a secure alternate server and encrypting it.
However, it can introduce additional latency or cause conflicts with the infrastructure of existing apps. VPNs also contribute significantly to network congestion, particularly if you use a high-traffic VPN server.
This congestion can result in slow or unstable connection, eventually leading to problems with app performance, such as crashing and lagging.
Disabling your VPN prevents the Threads app from crashing and lagging.
For mobile devices like Androids and iPhones, you're typically using an application-based VPN services, such as NordVPN. Therefore, you can try to temporarily disable any VPNs that have been activated on your device from launching the VPN app and tapping the Disconnect or Disable button.
Alternatively, for Android devices, to disable a VPN through the system settings, simply follow the steps below:
First, open up the Settings app on your phone.
Next, look for the "Network & Internet" or "Connections" option and click on it.
Now, select the "VPN Settings" option.
Afterward, in the VPN settings, you should see a toggle switch or an option to disconnect VPN or Delete the VPN Profile.
Lastly, launch the Threads app again to see if the issue persists.
9. Contact Threads Support Team
If you cannot fix the problem with the Threads app by implementing the fixes above, then we recommend contacting the Threads Support Team.
If you have tried and tested all of the available solutions, then it is probable that the issue lies at the Threads app's backend. We advise providing maximum detail regarding the issue.
Users should include the onset of the issue along with the prevalence and frequency of it. This helps the experts determine the root cause of the problem and understand where you are standing in the troubleshooting cascade.
Therefore, one can possibly report this error through the Threads app settings:
First, go to your profile page, by tapping your profile picture icon at the bottom-right.
After that, select the menu icon at the upper-right, and at the menu, select Settings ⚙️.
Next, choose Help, and then select Report a problem.
After that, select Report a problem.
Following that, you can select Report problem without shaking.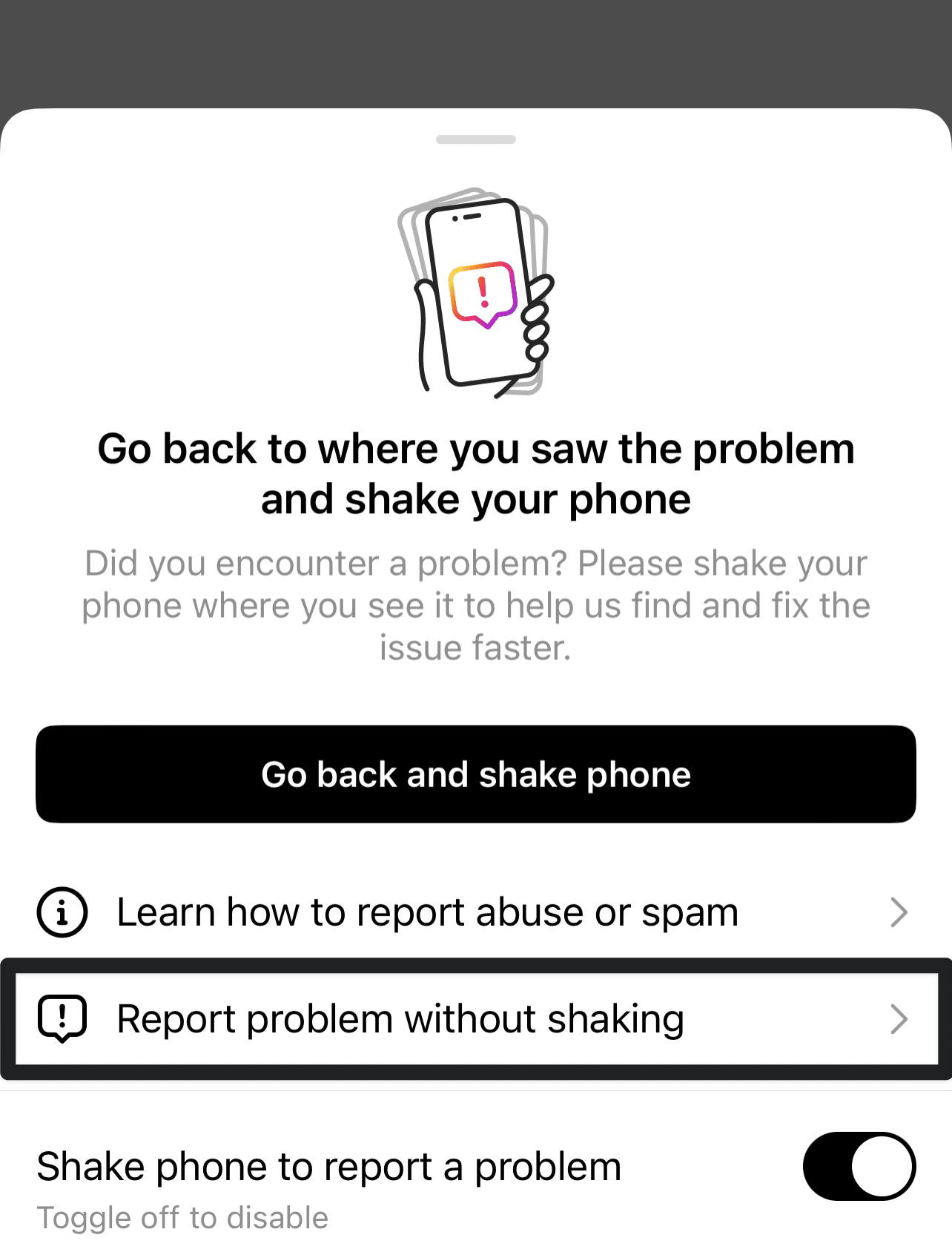 On the following page, you can choose whether to include complete logs and diagnostics.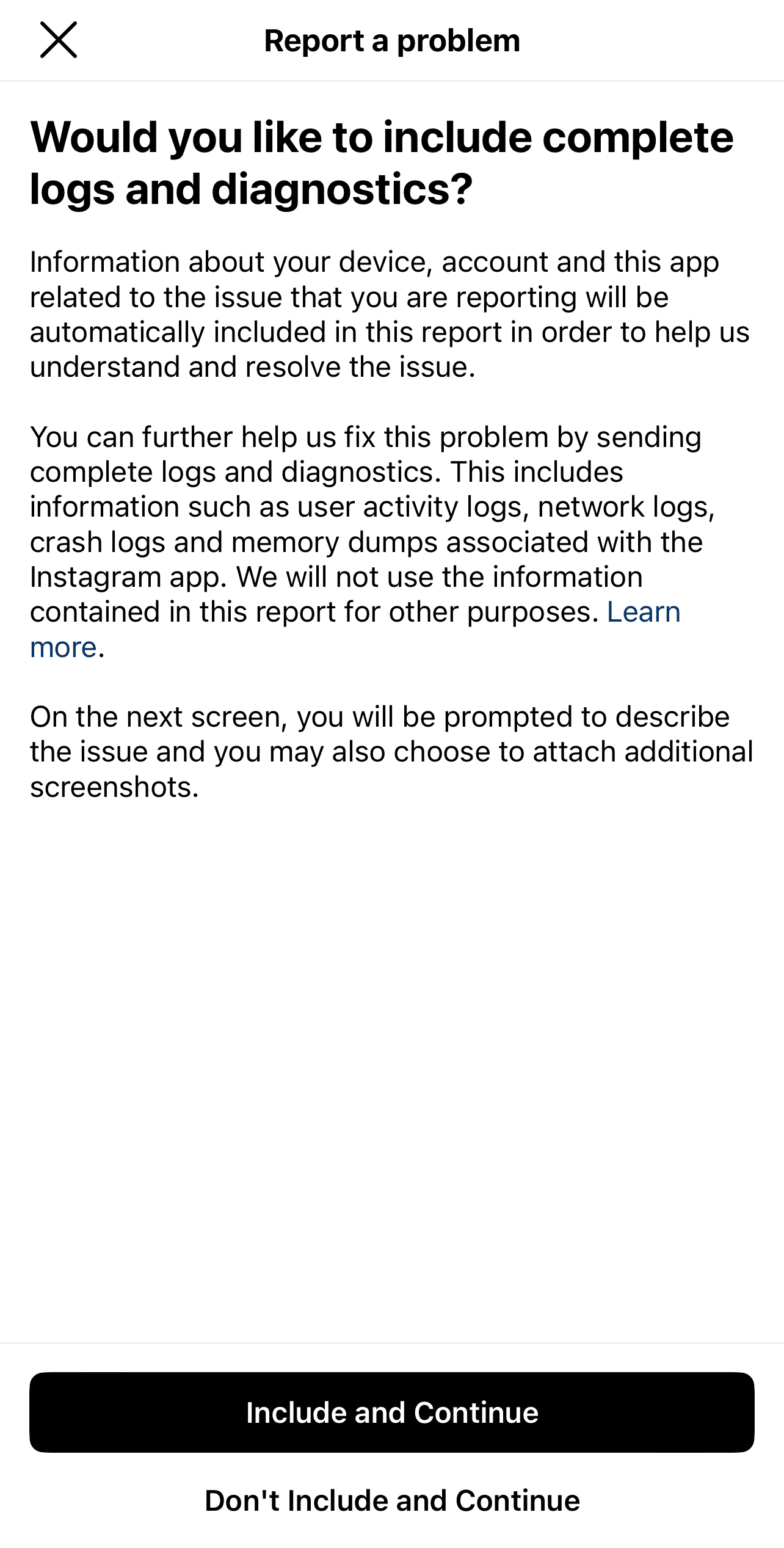 On the following page, briefly describe your Threads app problem. It'll be helpful to include key info, like your device model, when the issue began, and possibly a screenshot.
Finally, tap Send.
Using this information, the support team can devise an effective strategy to enable you to use the Threads app again.
Finally, all that's left is to wait for a response from Instagram. This part may take a while since they must cater to numerous other users. However, you may even find the app issue gets silently resolved by the next day.
Conclusion
In conclusion, encountering issues like crashing, glitching, or lagging with the Threads app can be quite frustrating for users, but thankfully there are several workarounds for them. If you follow the steps and solutions in this guide closely, you can get back to using the Threads app quickly.
We hope our guide helped you fix your problems with using Threads.
Lastly, don't forget to share this guide with peers encountering issues using Threads.