Are you facing issues with your main feed or the home page on the Instagram Threads app not refreshing or loading new or unique threads? Do you fail to see the latest content or new Threads?
Threads is a groundbreaking social networking app released directly to compete with Twitter. It has garnered massive attention and has accumulated a significant fan base since its release.
The app provides users a dedicated space to interact, form communities and create threads that allow for more engaging and meaningful conversations. Threads is immensely popular partly due to its beautiful aesthetics and user-friendly interface that is quirky and easy to navigate.
But numerous users keep missing out on the enjoyable experience due to the Threads app not refreshing or loading new threads.
If you are facing similar issues, don't worry because we have compiled 7 solutions in this guide to solve this issue.
So without further ado, let's get started!
7 Fixes for Threads Home Page or Feed Not Refreshing or Loading New Threads
1. Check the Threads Server Status
When facing issues with Instagram Threads, one of the first steps to take is to check the Instagram or Threads server status. This simple action can provide valuable insights into the problem and help you understand whether the issue lies with your device or with the app's servers.
With this, you can determine if other users experience issues with their home page or feed not refreshing on Threads.
Users can check for server outages by visiting Downdetector's Server Status page for Threads and checking for any recent server outages, along with real-time information on current problems pertaining to the Threads app.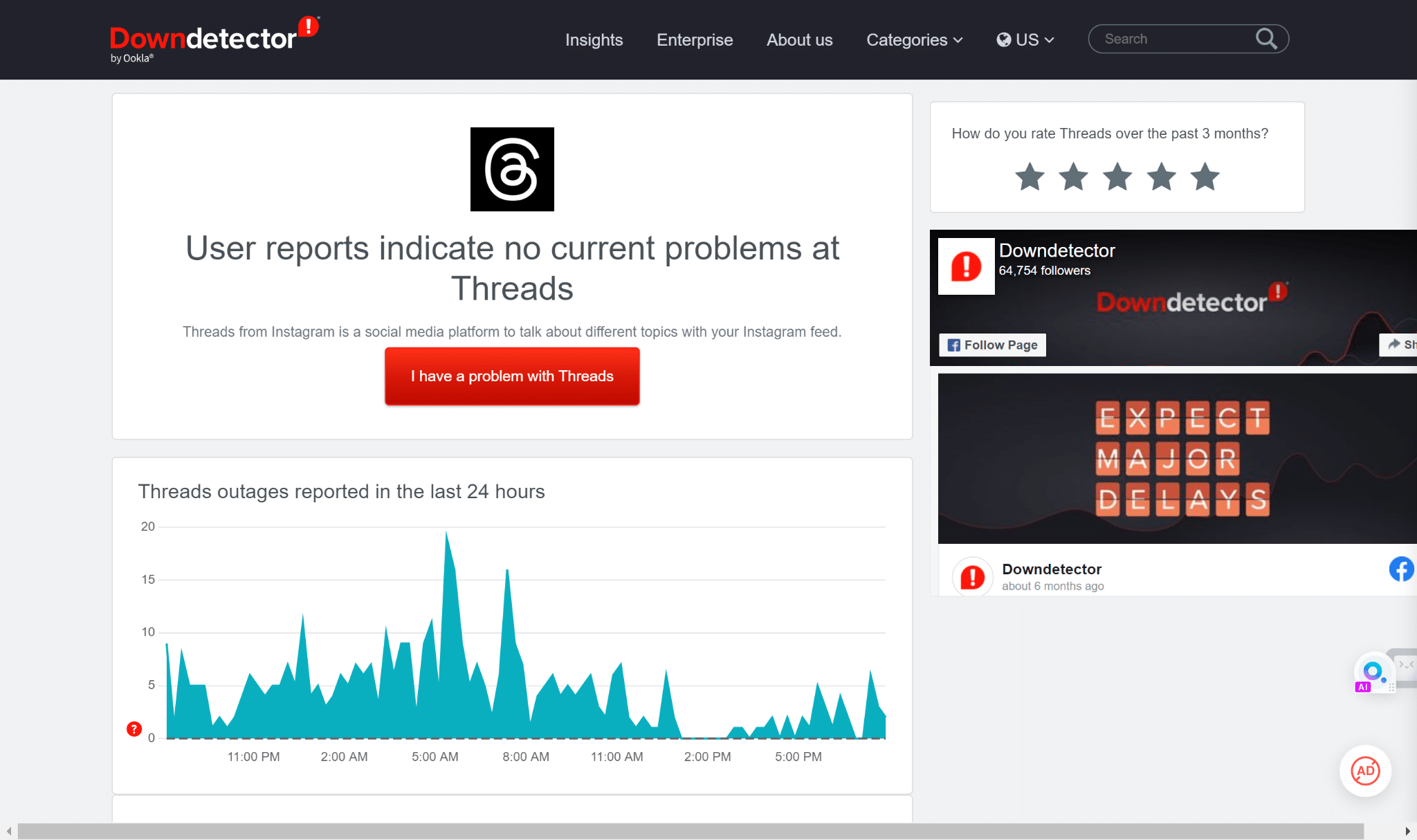 If you want to stay updated on the status of Threads servers, Downdetector is a great resource to turn to. By checking out the outage report graph, live map, and comment section, you'll be able to quickly identify any common issues being reported by other users, that may be affecting the service.
2. Verify Your Internet Connection
The first step to remedying this issue is to verify the stability and speed of your Internet connection. A stable and fast internet connection is crucial for accessing threads and ensuring optimal working.
Why is a Steady Internet Connection Required?
Your request must be transmitted to Meta servers over your internet connection whenever you use the Threads app. If your internet connection is unreliable, there can be a delay in transmitting the signal to the server and from the server, which can cause issues with the app and result in an unsuccessful refresh operation.
With a slow internet connection, the Threads app will face slower loading times and also suffer connection issues. Whenever you open the Threads app, it needs to retrieve the latest data, including the latest media and threads posted; if your connection is faulty, it can hinder your app's ability to return responses in a timely manner, resulting in issues with the threads not refreshing.
How to Check Your Internet Speed?
To determine your connection speed and stability, you can utilize any conventional sites checking sites like SpeedTest.net or Fast.com. In our tutorial, we will use Fast.com to verify our internet speed. Simply navigate Fast.com and run a speed test to know your connection analytics.
If your internet connection is fast and reliable, we recommend checking out other fixes in our guide.
If you're currently facing slow speeds or high Ping and latency issues with your Internet, you can consider implementing the following suggestions to enhance your internet speed:
Turn on and turn off airplane mode ✈️
Reboot the device 🔁
Re-enable the Wi-Fi 📶
Restart or power-cycle the Wi-Fi router
Stop all downloads 🚫
Contact the ISP provider ☎️
3. Clear the Threads App Cache
The cache is particularly useful while loading apps because it drastically reduces the loading time and improves performance. Over time the Threads app collects temporary data in its cache, including media like thumbnails, user profiles, and other files.
If this cache becomes compromised or corrupted, it can lead to several performance issues, like the app crashing or not refreshing properly. Cache lets users load app content quickly by storing temporary files and previously accessed information.
However, if the app relies upon obsolete cached data, it may struggle to display the latest threads, which can lead to issues with the app not refreshing or displaying the latest content.
To clear your app cache, you can simply follow the steps below:
For Android
First, launch the Settings app on your phone and navigate to the "Applications" menu.
Next, locate and click on the Threads app from the list of Installed Apps.
Now select the "Storage" option.
Finally, click the "Clear Cache" button to remove the app's cached data.
For iPhone (iOS)
First, open the Settings app on your iOS device and scroll down to the "General" section.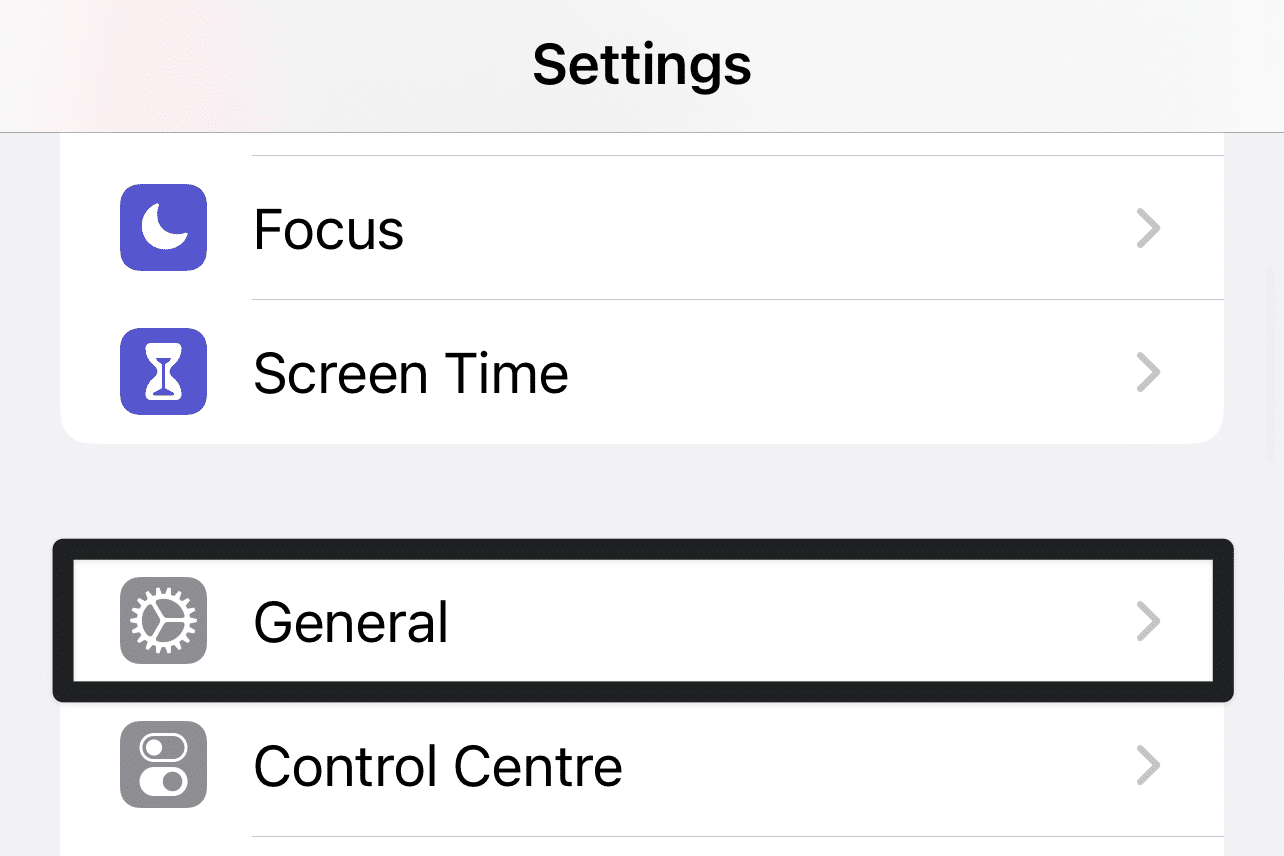 Now, tap "iPhone Storage".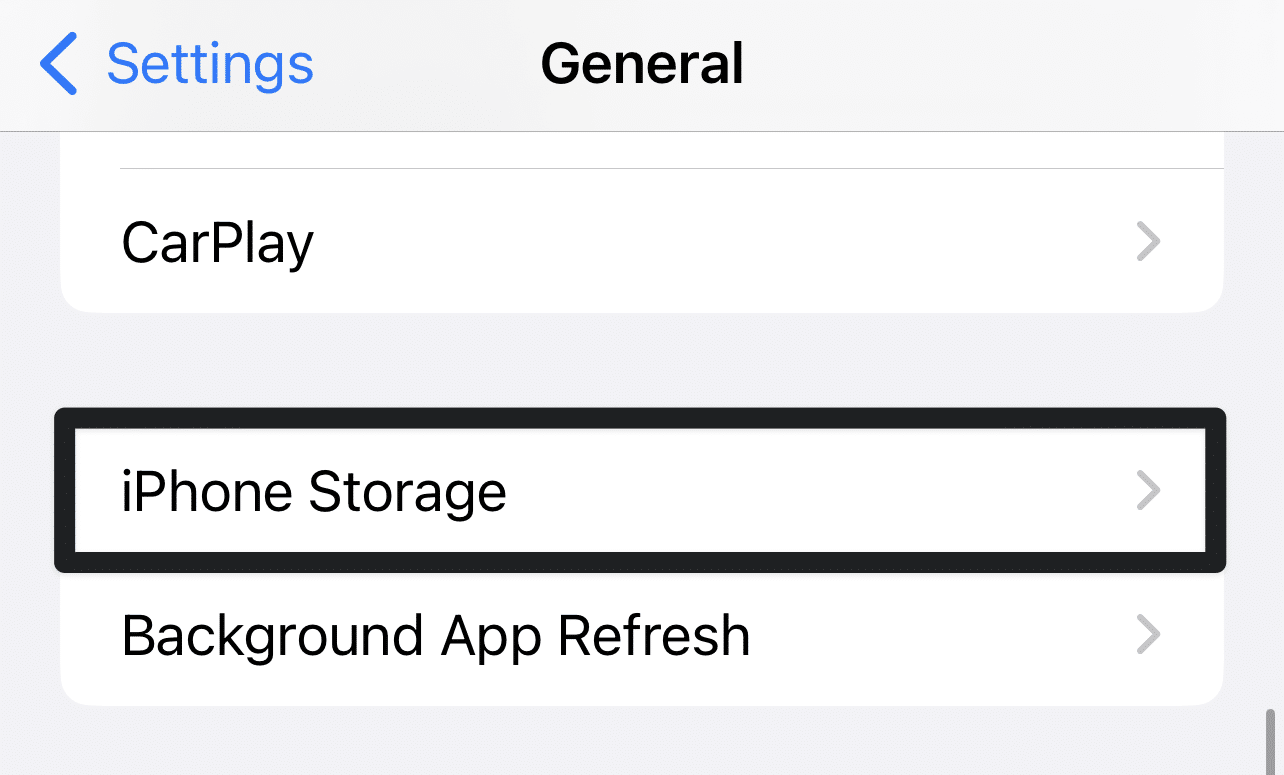 Then, select the Threads app from the list of installed apps

Afterward, tap "Offload App" to temporarily remove the app or select "Delete App" to remove it.
Lastly, reinstall the app from the App Store once the app has been removed successfully.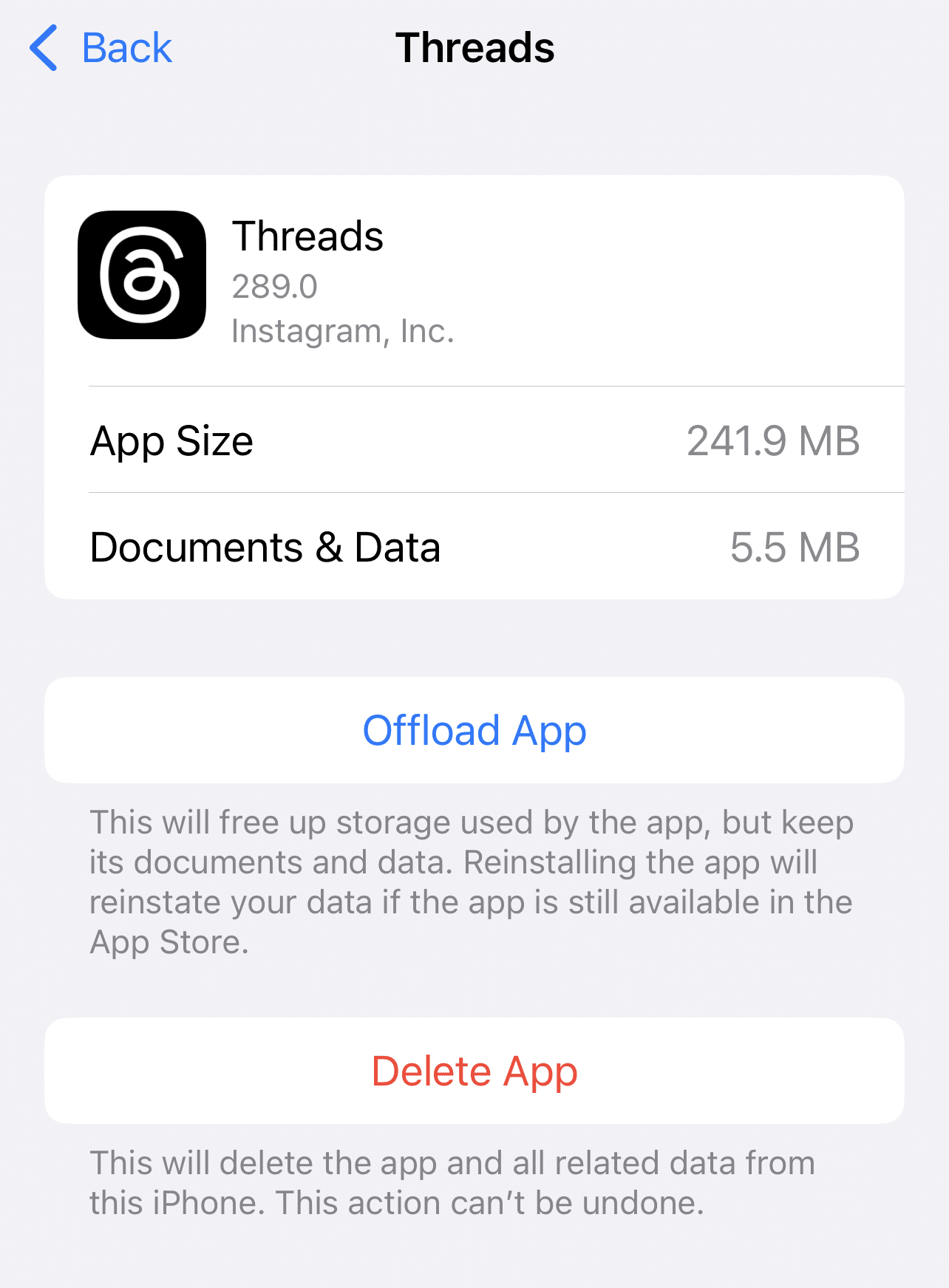 Next, you can either restart your device or head straight to your App Store to install the Threads App.
4. Force Close and Reopen the App
The Threads app can fail to refresh properly if there is a problem with the synchronization of user accounts. If the account synchronization process fails, the app may have obsolete data stored locally.
This outdated data can hinder the app's ability to fetch and display the latest threads resulting in a lack of refreshing or loading new threads.
Consequently, if there is a syncing problem, the Threads app will naturally face delays in syncing your account data with the server. Therefore, new threads or updates to existing threads will not be reflected in real-time, leading to a delay in displaying the latest threads.
Additionally, this syncing problem can cause inconsistencies in data flow between the app and the server resulting in a mismatch between the threads available on the server and the threads displayed in the app. Thus, making it difficult to load the latest threads properly.
To fix this account synchronization problem, users can start by force closing the Threads app. This ensures that the app restarts fresh without any lingering issues.
On both iOS and Android devices, the steps to close and restart Instagram are similar:
Firstly, exit the app, open the Recent Apps or App Switcher menu, and swipe up at Instagram to clear it.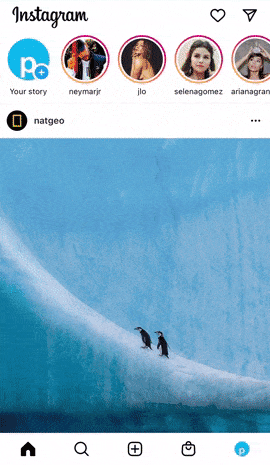 Android users can also do this simply by going into the device Settings > Installed Apps > Threads and then clicking on Force Stop.
5. Check for Threads App Updates
When using the Threads app, an obsolete version of the app can cause various problems, such as crashing, lagging, and failing to load the latest content properly. Using an outdated app also carries a security risk, as these versions often contain numerous bugs that hackers can easily exploit to steal your personal information.
Furthermore, an outdated app may not be compatible with your device firmware, leading to performance issues and other unexpected behavior within the app.
To combat bugs and these performance issues, developers regularly release updates to address performance issues and introduce the latest features and bug fixes.
Therefore the first logical step to fix this problem is to check for any available updates for the app.
Users can check this by simply:
Launching App Store on their device, such as the Google Play Store for Android or the App Store for iOS.
They can search for "Threads" in the app store's search bar and see if an update is available.
If an update is available, users will see an "Update" button next to the app. They can tap the "Update" button to download and install the latest version.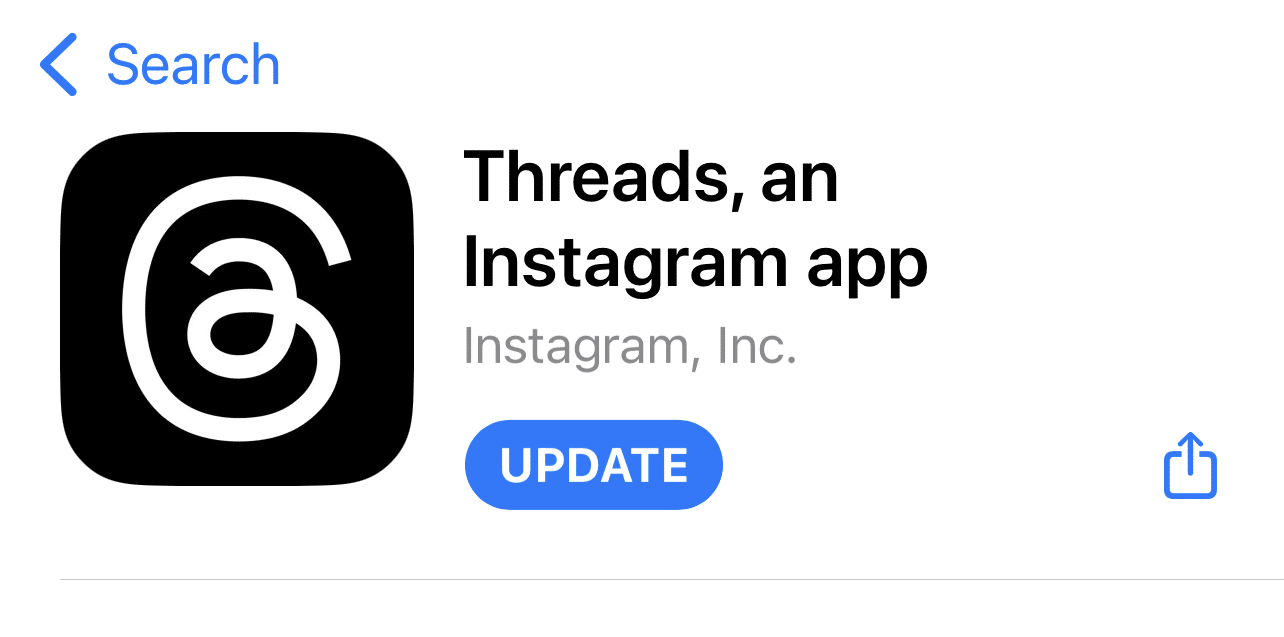 Once the app is updated, check if the issues have been resolved. If not, proceed to the next troubleshooting step.
6. Remove Conflicting Apps
Conflicting apps, such as messaging apps, battery-saving apps, and social media apps like Twitter, when running in the background, can prevent some of the Threads app code from running properly, leading to crashes and a slow refresh rate.
These conflicting apps often compete for system resources like memory and power. This ongoing competition can cause delays and interruptions in the app's ability to fetch and display the latest data.
Furthermore, the Threads app's background refresh functionality is disturbed because these conflicting apps consume excessive system resources. This can prevent timely updates and lead to operating system conflicts, resulting in disrupted app performance.
Users can fix this issue by simply identifying the conflicting apps on their devices. These apps are often closely related and have similar functionality to the Threads app. Users must pay close attention to these apps, which, when run, cause problems with the optimal functioning of the Threads app.
They can also check any updates available for these apps. This can ensure bug fixes that prevent the Threads app from functioning properly.
Users can also disable them permanently by uninstalling them from Installed App Settings or removing them entirely from the list of Background Apps.
Therefore, one can close apps running in the background of their mobile device (iOS and Android), simply by opening the Recent Apps or App Switcher menu, and swiping away or closing the apps that are not essential.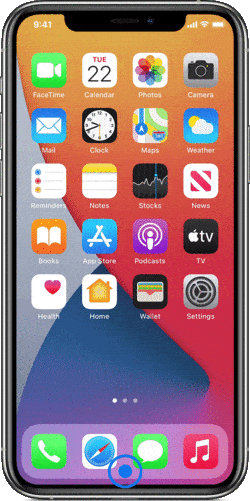 7. Contact the Instagram Support Team
If you cannot receive the latest threads or posts by implementing any of the fixes above, then it is probable that the issue is likely at the backend of the Threads app. Therefore your best bet is to contact the Instagram Support Team.
The support team provides users with various key functions, such as the ability to report bugs, detailed documentation, and guides on fixing frequently occurring issues.
If you contact the support team, they can help to determine the root cause of your problem and provide you with the best available solution.
Therefore, one can possibly report this feed or home page refreshing error through the Threads app settings:
First, go to your profile page, by tapping your profile picture icon at the bottom-right.
After that, select the menu icon at the upper-right, and at the menu, select Settings ⚙️.
Next, choose Help, and then select Report a problem.
After that, select Report a problem.
Following that, you can select Report problem without shaking.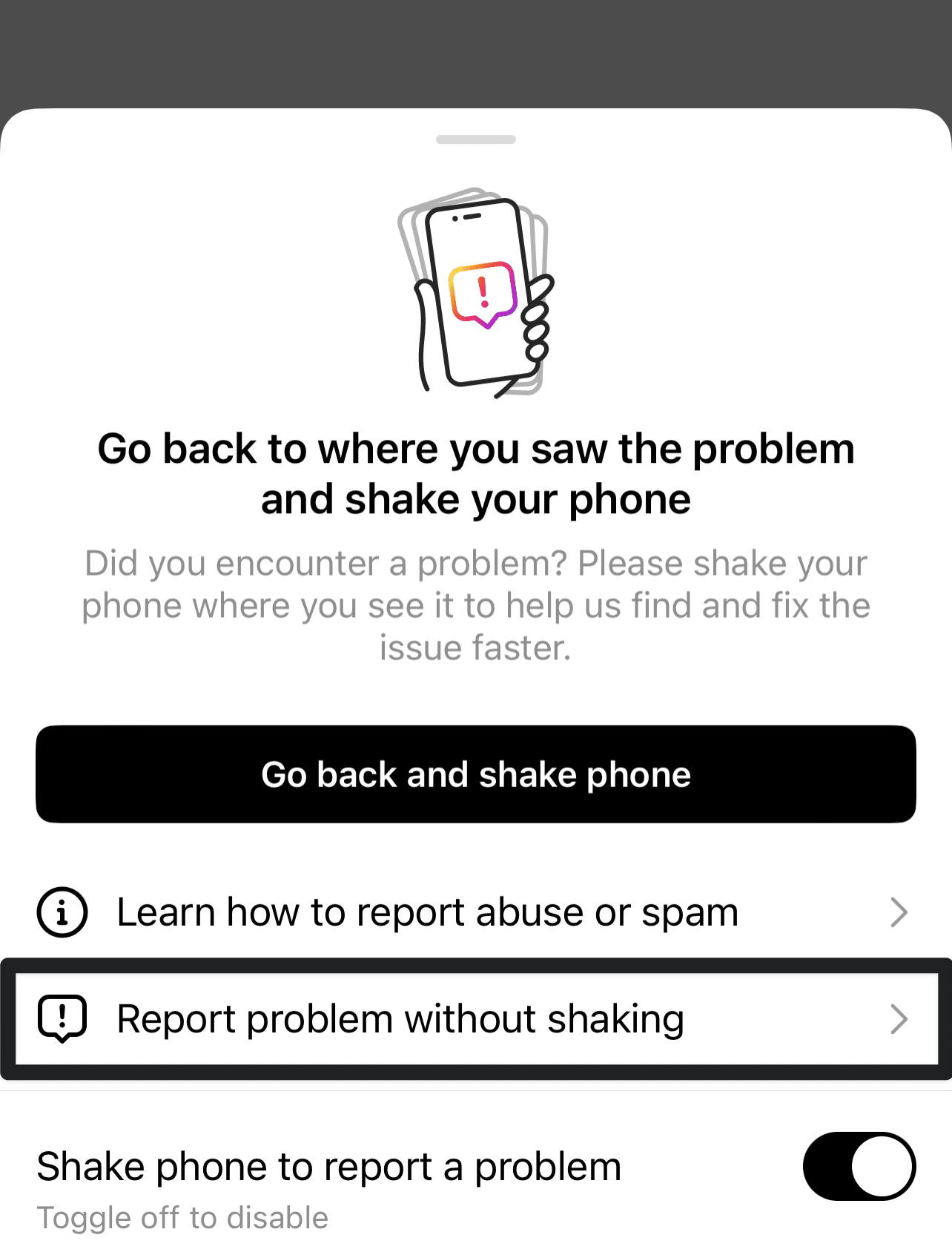 On the following page, you can choose whether to include complete logs and diagnostics.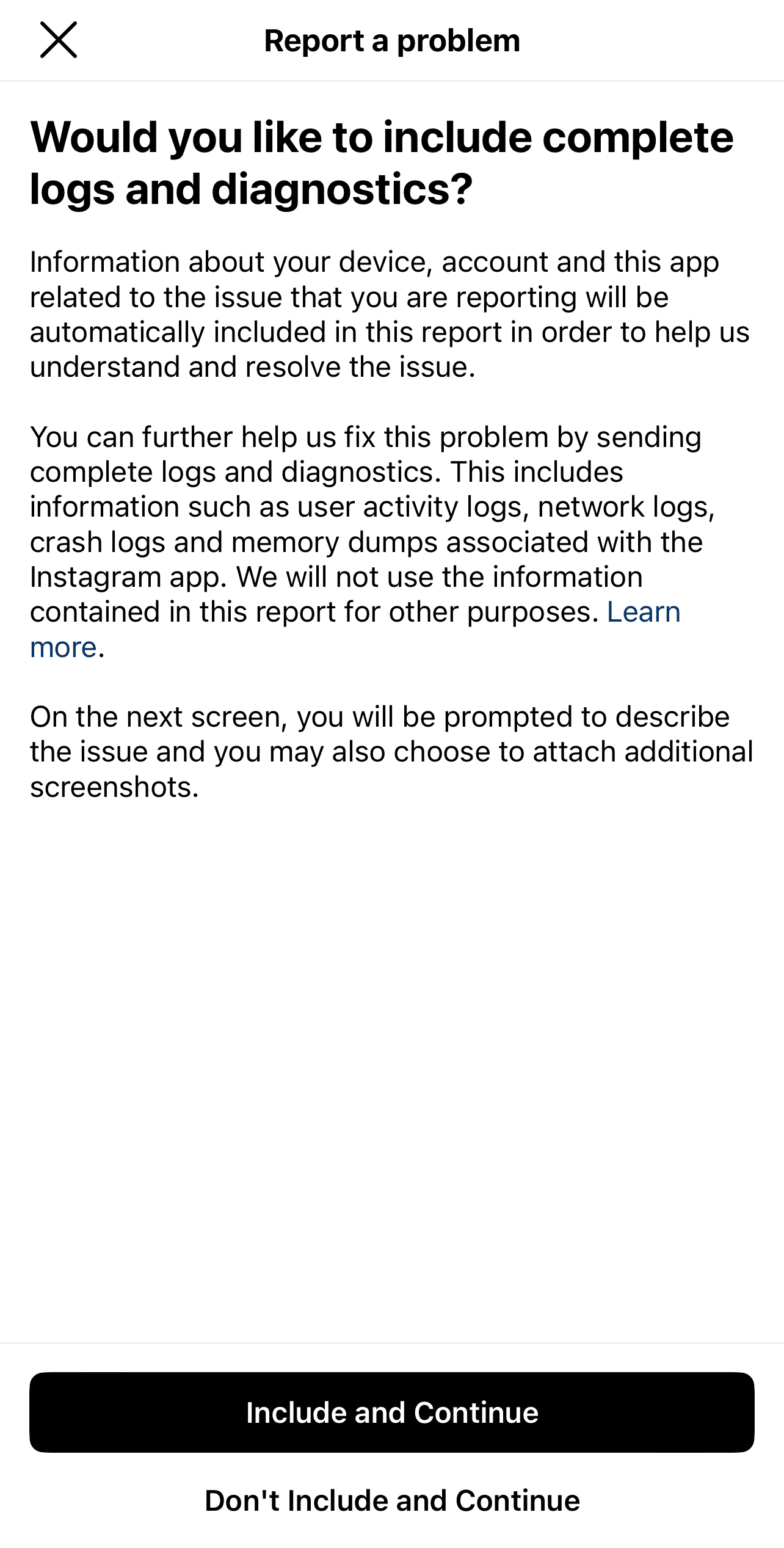 On the following page, briefly describe your Threads home page or feed problem. It'll be helpful to include key info, like your device model, when the issue began, and possibly a screenshot.
Finally, tap Send.
Therefore, we recommend providing maximum detail regarding your issue, along with the frequency, prevalence, and possible fixes you have tried. This helps the experts determine the real cause behind the problem and lets them figure out where you are standing in the troubleshooting cascade.
Conclusion
To sum up, encountering issues with the Threads app not refreshing or loading its home page or feed with new threads can be quite frustrating for users. Thankfully, there are several workarounds for this issue. If you follow the solutions and steps mentioned in the guide closely, you will get back to receiving the latest threads in no time.
We hope our guide helped you fix issues regarding the Threads app not refreshing or displaying the latest content.
Lastly, don't forget to share this guide with peers encountering trouble refreshing Threads.