Are your WhatsApp Status videos and pictures not uploading? Or does your WhatsApp Status keep getting the "Couldn't Send" Error or gets stuck on Sending?
By now, you should've noticed the Status feature is sort of like WhatsApp's "inspiration" from Snapchat Stories👻. It extends WhatsApp from just being your regular messaging app to a full-blown social media platform.
Here, you can share various photos and videos, highlighting your day's events to your close contacts — all before getting deleted 24 hours later.
Thus, you may find it more secure to spread urgent info, as the viewers are a smaller community of friends and family.
Nonetheless, it's fairly common for users to encounter problems when uploading their WhatsApp Status. One such issue that most users report is, the WhatsApp Status "Couldn't Send" error message.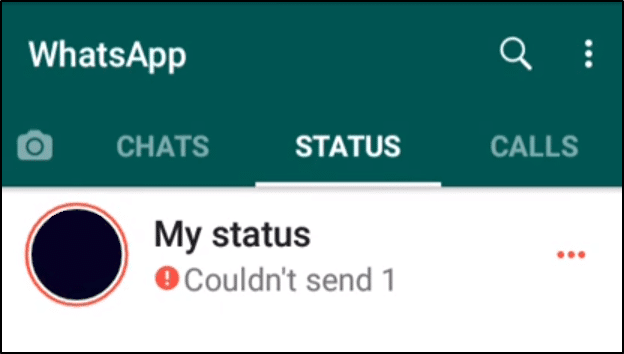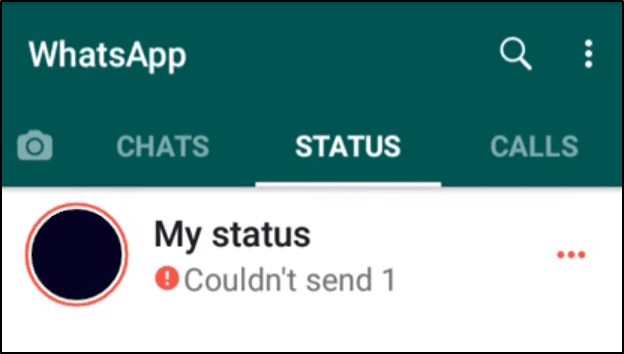 Besides that, some users get stuck on Sending or Sending update right after uploading. Usually, this error is due to a poor internet connection.


But what if your internet is perfectly fine for every other app🤔?
On that note, we curated this guide of 9 fixes for when your WhatsApp Status is not uploading. You should find these steps cater to iPhones, iPads and Android devices.
---
Table of Contents
Why Your WhatsApp Status Images and Videos are Not Uploading?
9 Fixes for When Your WhatsApp Status is Not Uploading
---
Why Your WhatsApp Status Images and Videos are Not Uploading?
1. WhatsApp Server-Side Issues
Whenever there are issues on WhatsApp's end, a key feature that's affected is the Status. So, as you can't connect to the WhatsApp servers properly, your Status upload might get halted or slowed down.
Therefore, it's important to check if there are persistent WhatsApp server outages or other users reporting similar problems (Step 2).
2. Having a weak or unstable internet connection
Surely it's a no-brainer, if you're not connected to the internet either through a Wi-Fi or Mobile Data, you can't upload media to your WhatsApp Status. 
Also, if you're experiencing low speeds or your connection keeps breaking, this could affect your WhatsApp Status upload. That could likely be the reason your WhatsApp Status is stuck on sending.
So, in step 3, we show how you can test and improve your internet connection.
3. A Large Video Size or Long Video Length
WhatsApp has confirmed that the maximum possible duration of a video uploaded to Status is 30 seconds. So, currently, it's not possible to upload videos longer than this. Also, videos with large lengths often have big file sizes. Therefore, uploading these videos take up more time and are prone to errors as well.
Hence, when uploading, you'll have to cut the video to include your desired portion.
Besides that, you could try splitting the video to 30-second intervals and uploading each portion. For this, you can use a video splitter app from the App Store or Play Store.
Conversely, videos which are too short may face difficulty uploading as well. Specifically, user's have found that videos which are smaller than 1.5MB were identified as GIFs.
4. An Incorrect Video or Picture File Format which isn't Supported
It's found that videos in the AVI format cannot be sent over WhatsApp as it's not supported. Hence, you might face difficulty uploading it to your Status as well. 
Instead, videos in the MP4, MOV, and MKV format are supported by WhatsApp.
Therefore, you may have to try converting the video to the appropriate format (Step 5), before uploading to your Status.
5. App Glitches or An Outdated App
Perhaps your WhatsApp Status might not be uploading temporarily due to a pesky app bug👾. These app bugs can interfere with certain features, including WhatsApp Status, and slow down the app navigations. 
Hence, there are a few general troubleshooting steps you can try, like:
Restarting your Device

Clearing the WhatsApp cache

(Step 8)

Restarting WhatsApp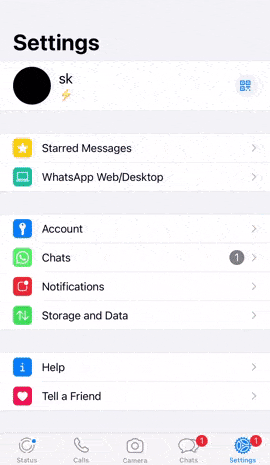 Besides that, if WhatsApp isn't running the latest version, it's prone to encountering a world of issues. Thus, it's important to install any pending Whatsapp updates (Step 7).
9 Fixes for When Your WhatsApp Status is Not Uploading
1. Delete the WhatsApp Status and Reupload it
To start, we recommend retrying the WhatsApp Status upload again. Perhaps the first time you uploaded, your internet was down, or there was a minor app bug. 
Thus, by completely deleting the old upload, you can submit a new one. So, you're not spamming your viewers either.
There are a few ways to delete your WhatsApp Status:
Tap

Edit

(upper-right), select the WhatsApp Status, tap

Delete

(bottom-right), and select the

Delete Status Update button.
Swipe left at the WhatsApp Status, tap

Delete

and select the

Delete button.
Now that you've completely deleted your old WhatsApp Status, follow the usual steps to repeat the upload.
We'll suggest reuploading your Status, after restarting WhatsApp or rebooting your phone.
Also, If you're facing the WhatsApp Status "Couldn't send" error message, try tapping the Retry button.
2. Check the WhatsApp Server Status
Most times when users reported they couldn't upload to their Status, the WhatsApp servers were seen to be down. So, if the WhatsApp servers are experiencing downtime, there will be some users who are affected and reporting these issues on forums.
Hence, we recommend checking the WhatsApp server status whenever the service feels off.
For this, we suggest checking DownDetector, as it has its own page for WhatsApp. This page shows the real-time status of WhatsApp as reported by other users.
Additionally, we suggest checking the comment and live map, to see the areas affected, and the types of issues reported. So, if you spot similarities with your Whatsapp Status error, this could be a temporary server issue.
Alternatively, another great website to check the WhatsApp server status is istheservicedown.co.uk.
Therefore, if there are current WhatsApp issues, wait a few hours before reuploading.
3. Test Your Internet Connection
As mentioned before, a slow and weak internet connection might be the culprit behind your WhatsApp Status not uploading. Perhaps you're trying to upload an image or video with a large file size.
So understandably, you'll need good speeds and a stable connection to ensure the upload is successful and doesn't stop midway through.
Therefore, to be safe, we recommend testing your internet connection on Fast.com.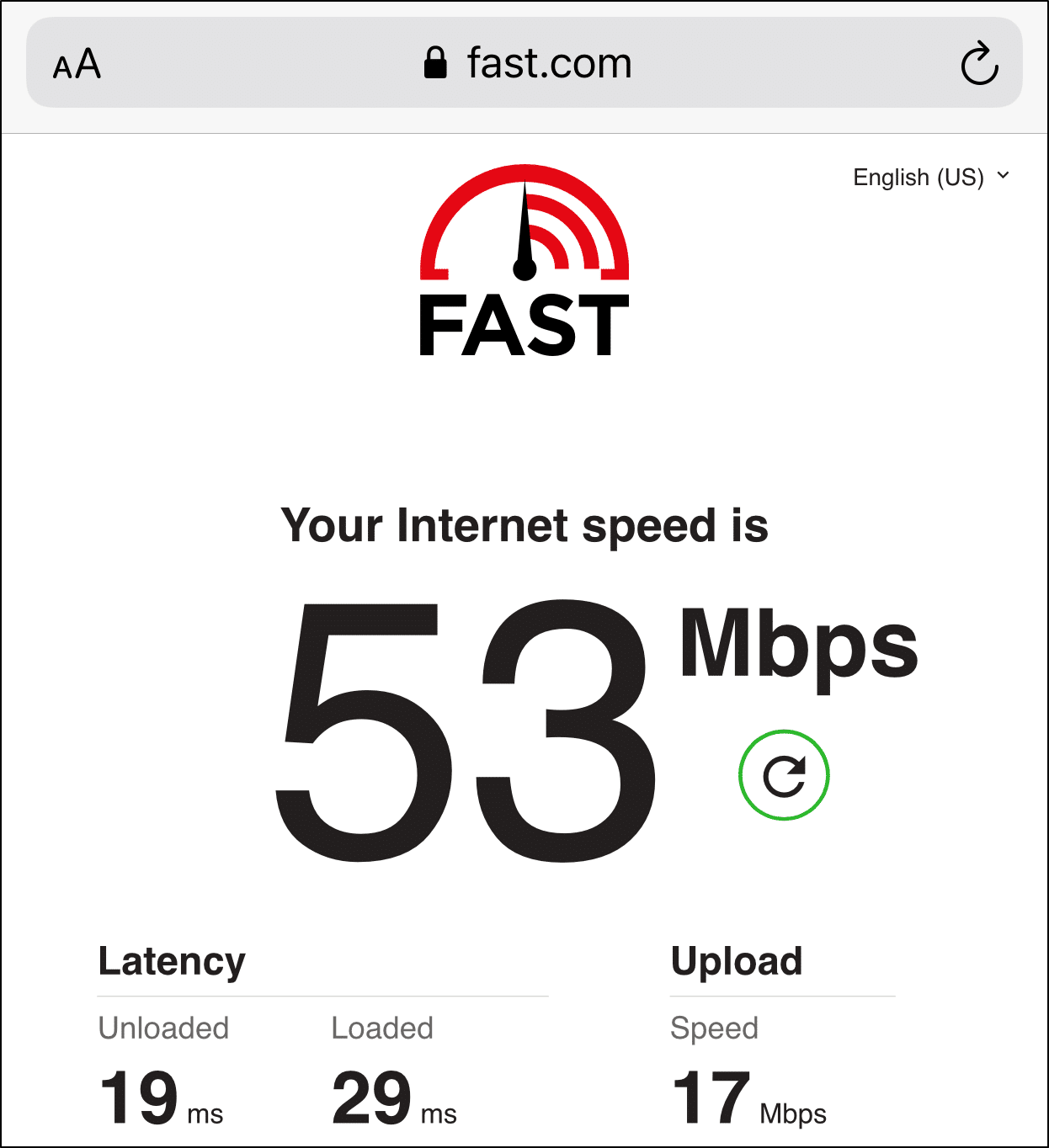 Also, It's important to identify if there are issues with your network, so try using a different internet connection.
Besides that, the following are a few ways to improve your internet connection:
Switch between

Wi-Fi

and your

Cellular Internet

(if available).

Turn on

Airplane Mode

and then turn it off to reset your mobile internet.

Move to an area with better cell reception or service.

Turn your

Wi-Fi router

off then on, if you notice the connection is unstable.
4. Try Uploading a Different Picture/Video, or Typing a Status
On the off-chance, the image or video you're uploading might be the cause for the WhatsApp Status "Couldn't send" error. Either it could be too large, in the wrong format, or some other unknown reason. Hence, this step is primarily to identify the actual cause for your WhatsApp Status issue.
That being said, we suggest test uploading a blank image or video. Besides that, you could also try writing a Status instead.
Now, check if your WhatsApp Status is correctly uploaded. 
If you face no issues uploading, you can narrow down the cause to the previously uploaded media.
5. Convert the Video to a Different File Format
From the previous step, if you're unable to upload that particular video to your WhatsApp Status, perhaps it's in the wrong file format. This may have happened if you downloaded the video or received it externally in this format.
However, you're less likely to face this "incorrect format" issue for photos, since WhatsApp supports most image file formats.
On that note, try converting the videos to the correct format (MP4, MKV, MOV) before reuploading. For this, you can use any video converter app from the App Store or Play Store.
We've listed the following video converter apps which looked good, based on their large number of positive reviews:
For Android: Video Converter by Inverse.AI
For iPhone: Media Converter by Junjie Ruan
The steps to convert the videos should be simple as they're guided. 
Once you've finished converting, there should be 2 videos in your Camera Roll. Hence, try uploading the second or latest one.
Fingers crossed🤞, it should successfully upload this time.
6. Ensure the Date & Time Settings are Set Automatically
You might wonder what the Date & Time🕒 have to do with your WhatsApp Status not uploading? Although a minor setting, some users have found it to be the cause. 
Simply put, an uncalibrated date and time setting may affect your connection with the WhatsApp server. If the device time and server time differ, you may be prevented from connecting as a security response.
So, we suggest switching off and then on this Date & Time setting to recalibrate it. The following steps will help you navigate to this setting, whether you're on iOS or Android:
For Android
First, open the

Settings

app, tap

System

,

and then select

Date & time.
On the following page, turn on

Use network-provided time

and

Use network-provided time zone.
For iPhone
First, open the

Settings

app, tap

General

, and then select

Date & Time.
On the next page, switch on the tab next to

Set Automatically.
7. Check for WhatsApp Updates
It's crucial to keep essential apps like WhatsApp always updated to its latest version. Besides providing the most recent and stable version, updates have essential bug fixes addressing ongoing WhatsApp issues, like the Status upload problem.
That being said, to check for pending WhatsApp updates:
First, open your

App Store

(Apple) or

Play Store

(Android). 

Then, visit the

WhatsApp

page, and if updates are available, tap the

Update button.
8. Clear WhatsApp Cache and App Data
This step is a general fix that we always recommend to resolve various WhatsApp issues. Aside from occupying a tonne of internal storage, the cache can slow down connection and navigation speeds. Also, this step allows you to verify your WhatsApp account again, which can be helpful.
Overall, it's important to occasionally remove these built-up WhatsApp cache, ensuring they don't interfere with the app features, including Status uploads.
The following are 2 ways to delete the WhatsApp cache or app data depending on the device you're using:
Backup Your WhatsApp Chats
Before proceeding with the steps, it's wise to backup your WhatsApp Chats, giving you peace of mind. It's a cakewalk to do, and the steps are similar whether you're on Android or iOS:
First, select

Settings

from the bottom bar, tap

Chats

and choose

Chat Backup.
Finally, tap

Back Up Now on the following page.
Restore Your WhatsApp Chats
Finally, to restore your WhatsApp Chats from your backup, you can follow this simple video by WhatsApp themselves:
Through the Settings app (Android)
For Android devices, you have a one-tap button within the system settings to delete all the WhatsApp cache or data, without having to reinstall.
For this, open the

Settings

app, select

Apps & notifications

, and choose

WhatsApp from the app list.
Following that, choose

Storage & cache

.

Next, begin by tapping

Clear Cache

and then you can choose

Clear Data

or

Clear Storage.
Reinstalling WhatsApp (Android/iOS)
This method may be more effective than the previous and the only option for iOS users. Through this step, you're deleting all the WhatsApp files stored on your device. But, don't worry, you can safely retrieve your essential files and restore your WhatsApp chats after installing and signing in.
To do this, uninstall WhatsApp by long-pressing it, and selecting Delete/Remove app/Uninstall.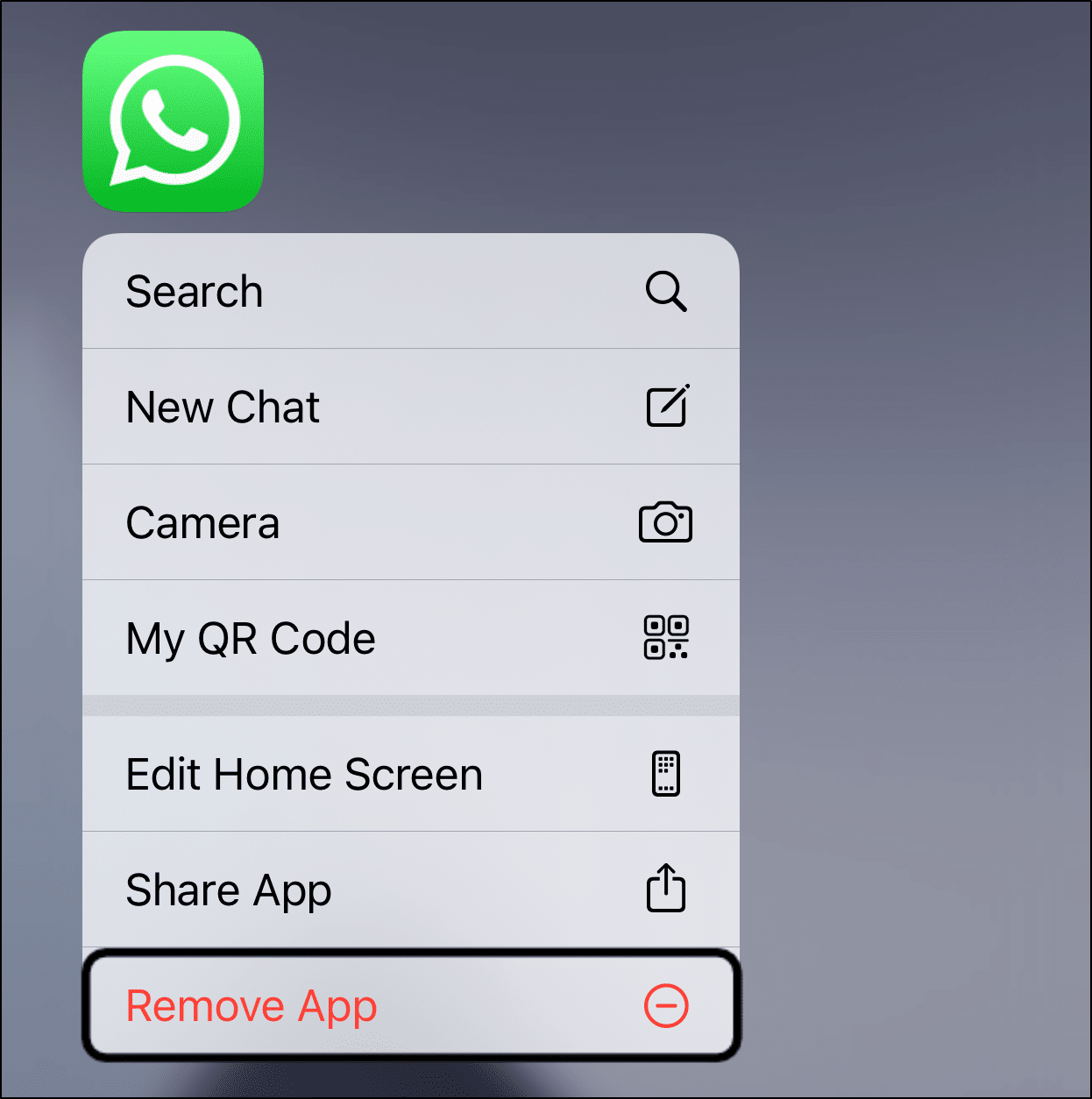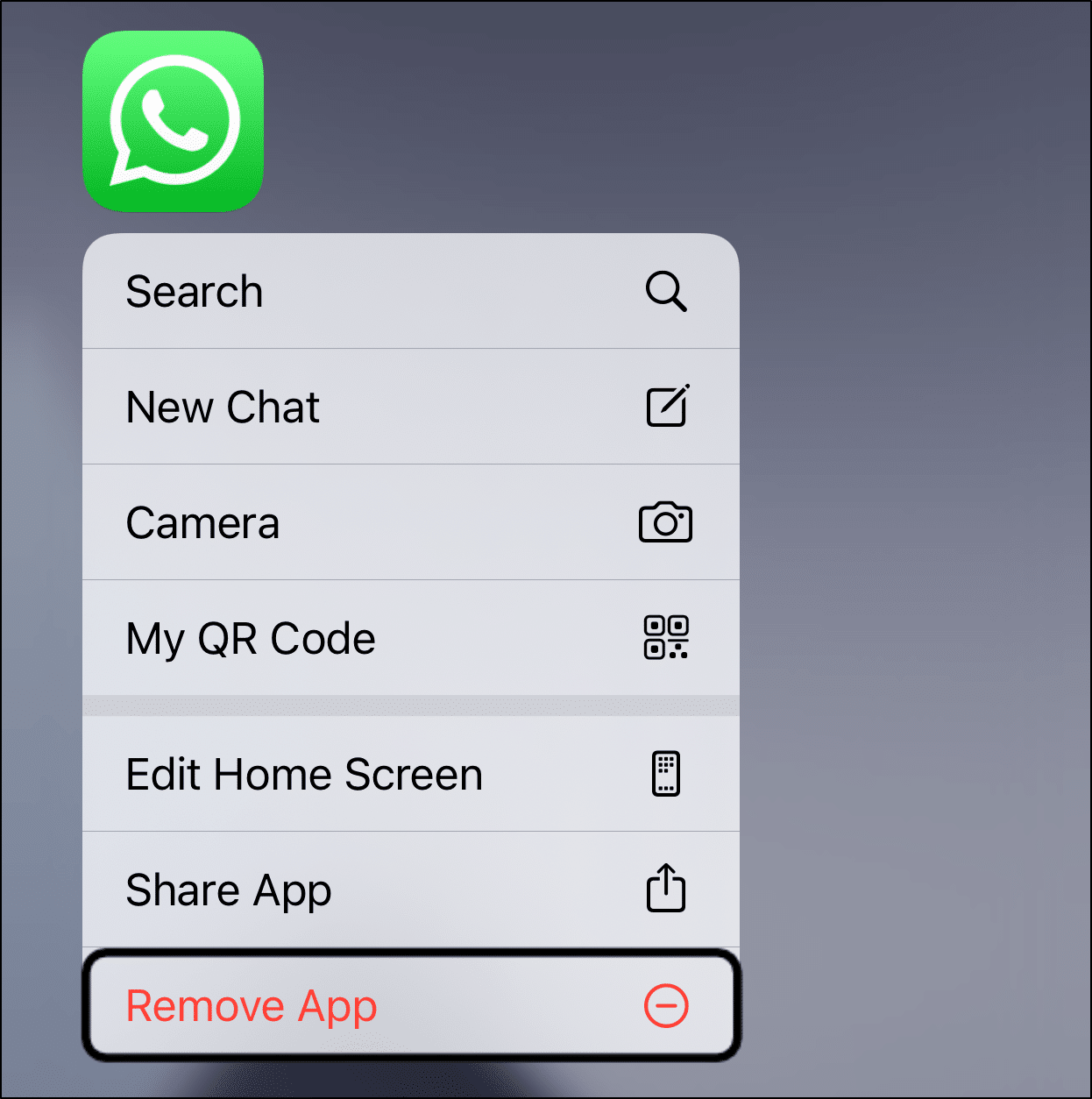 Then, you can choose to restart your device as well. After that, go to the App Store or Play Store to install WhatsApp.
It's that easy to reinstall WhatsApp!
Now, open the newly-installed app, go through the usual setup and verification process, and you can restore your WhatsApp chats.
9. Report the Status Issue to WhatsApp Support
Perhaps your WhatsApp Status has not been uploading for a few dreadful days after countless tries. What then? 
Before your fellow contacts start getting worried about you, it's best to raise the issue to the WhatsApp Support team. That way, you can identify the true cause for the issue, whether it's account-related or a server problem.
So, to contact WhatsApp Support:
First, select

Settings

from the bottom bar, choose

Help

and tap

Contact Us.
After that,

provide a brief description

of your WhatsApp Status upload problem. Here, try highlighting any error messages and when the issue began. Providing a

screenshot

of the error can also be useful.

Lastly, tap

Next.
Now, all there's left is to sit back and wait for a response from WhatsApp Support.
Conclusion
To sum up, not being able to post your WhatsApp Status may feel like you're being muted or shushed🤫. Especially when you just want to harmlessly post about your day's events or a funny video, you just received.
Also, if you've noticed your WhatsApp Status's view count seems empty lately, this could also mean they're failing to upload.
Therefore, we pieced together this guide of 9 simple fixes when your WhatsApp Status just isn't uploading.
Lastly, we'll like to hear from you in the comments:
Are your images and videos not uploading to your WhatsApp Status?

Is there another fix you think we should add on to this list?

What other WhatsApp issues are there that "bug" you?
Feel free to share this post with your WhatsApp friend whose Status isn't uploading😁.