Find that your TikTok profile picture (PFP) is not changing, updating, or even showing up correctly?
Recently, the number of users experiencing issues when changing their TikTok profile picture has skyrocketed. Just when you thought 2020 couldn't get worse, this happens on the last day.
---
Types of TikTok Profile Picture Issues
One common problem we've seen TikTokers report, is their accounts kept displaying the default photo even after uploading a new one.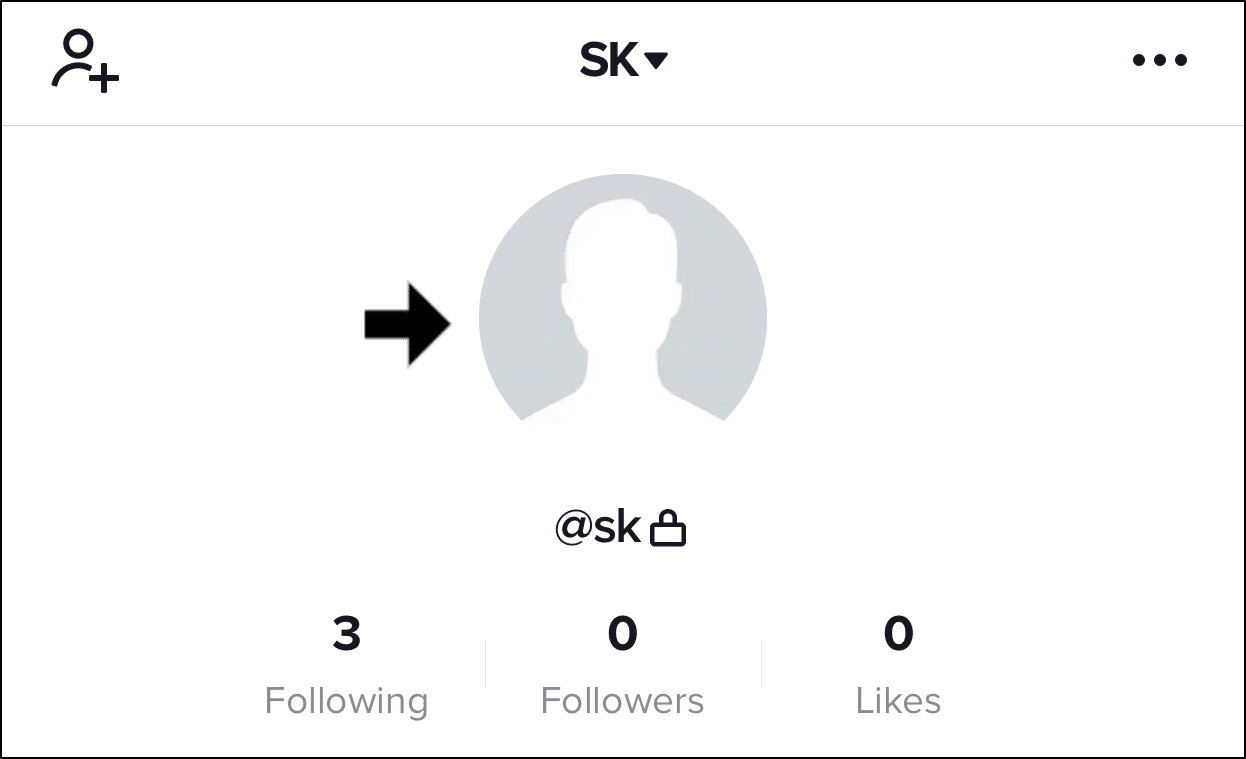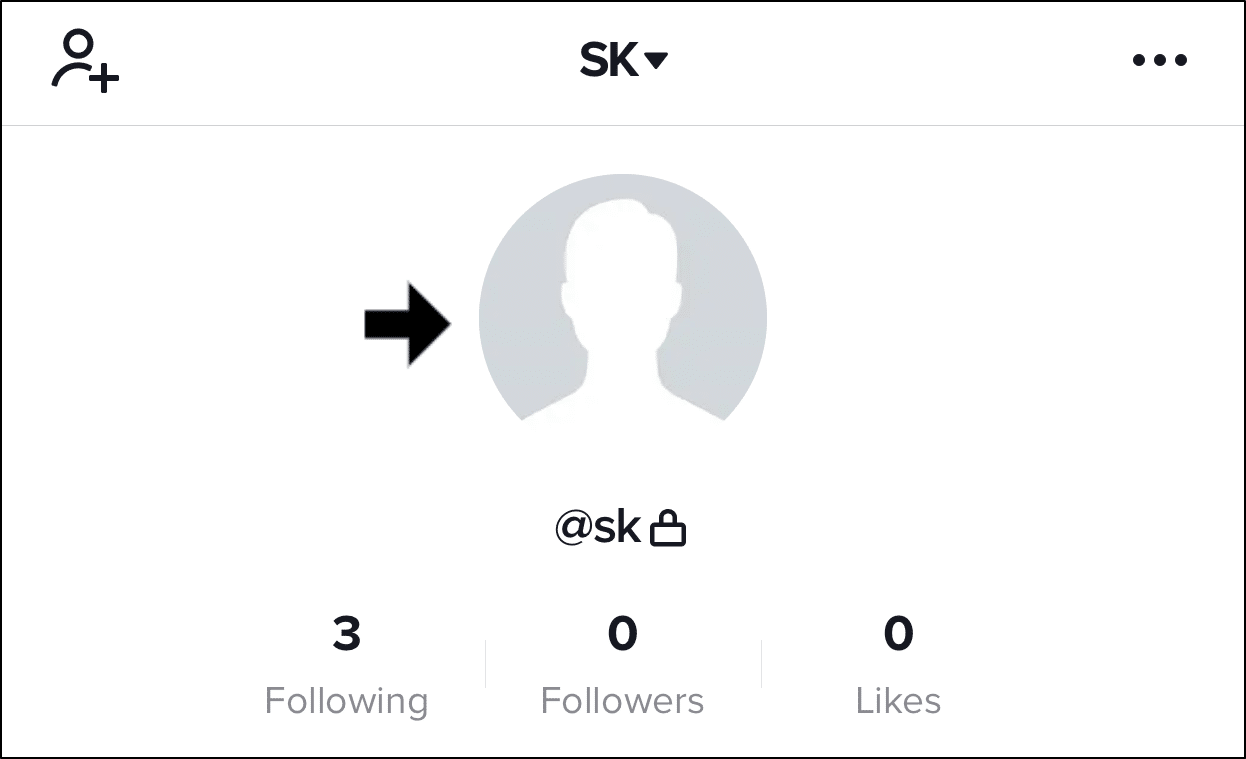 Besides that, some users were prompted with the following error message:
If you received this error message above, then most likely there's an issue on TikTok's end that's not letting you change your PFP.
Also, some users received the "No internet connection" message when updating their TikTok profile photo. What's more puzzling is getting this message despite having a great internet connection😑.


Some TikTokers had it worse, as they were even hit with Community Guideline strikes for merely using an innocent selfie😮.
---
But then what's with the recent spike in TikTok PFP issues?
From what we've heard, there were numerous bots🤖 using obscene photos as their PFP. Hence, to crack down on these accounts, TikTok has to take a stricter approach to review each profile's PFP.
Thus, as TikTok mass bans these bots, the rest of us honest TikTokers may get affected by not being able to change our PFP.
Some have even turned to Twitter to express their TikTok frustrations.
Wth goin on w the tiktok profile picture pic.twitter.com/z2hzuDC3tp

— komero (@komerci15) December 30, 2020
---
Overall, since privacy and security concerns are inevitable on a social platform like TikTok, these PFP troubles will likely recur.
Therefore, we curated this guide of 8 fixes to try when your TikTok profile picture is not changing or showing. The below steps cater to any mobile device you're on, mainly Android, iPhones and iPads.
---
Table of Contents
---
1. Restart the TikTok App
First off, we recommend starting with this general fix, rebooting the TikTok app. Another reason your TikTok profile picture can't change is because of an app glitch that's preventing you.
So, by rebooting, you're force starting a brand new session with the TikTok app. This step clears some minor cache that also lets you see faster app navigations.
To do this, close the TikTok app completely by removing it from your Recent Apps. Then, simply reopen the app.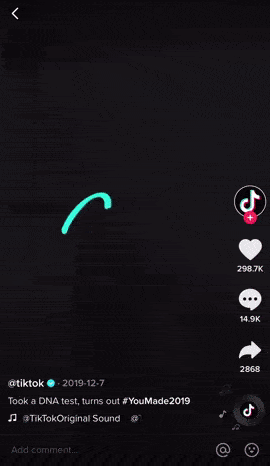 2. Check the TikTok Server Status
Most times, if you're unable to change your TikTok profile picture, this could be an ongoing issue at TikTok. Therefore, one of your first steps should be checking if others face similar problems, or if TikTok has confirmed this error on their end.
For instance, the recent TikTok PFP issue was widely reported across Reddit, Twitter and other forums.
Finally, if you find there are problems at TikTok, you'll have to wait for them to resolve it. Thus it could take up to a few days for TikTok to settle these backend errors.
So, there are 2 ways we recommend to check the TikTok server status, whenever you feel the service is off:
a) Through DownDetector
DownDetector has its own page for TikTok, showing its real-time status and outages as reported by fellow TikTokers.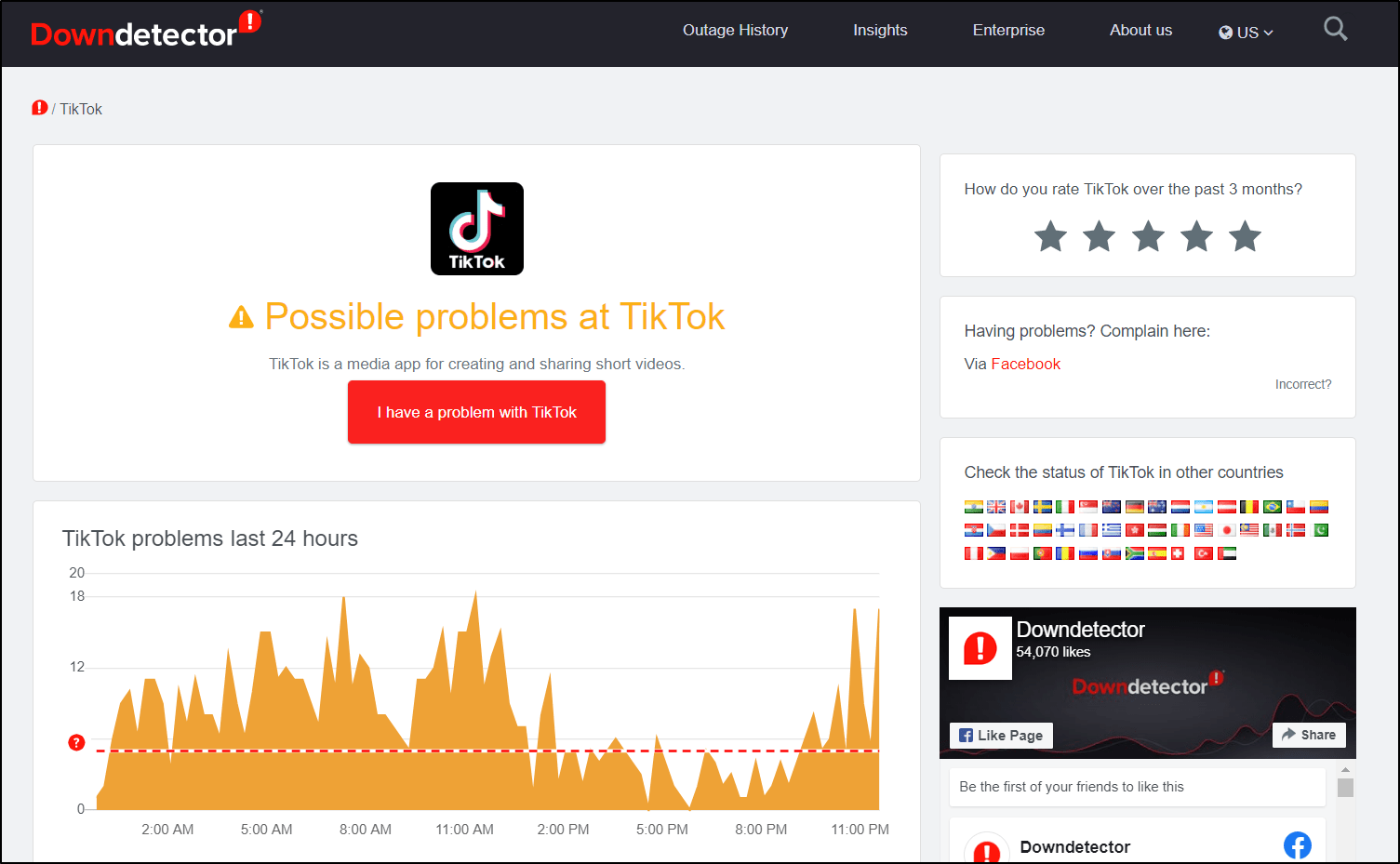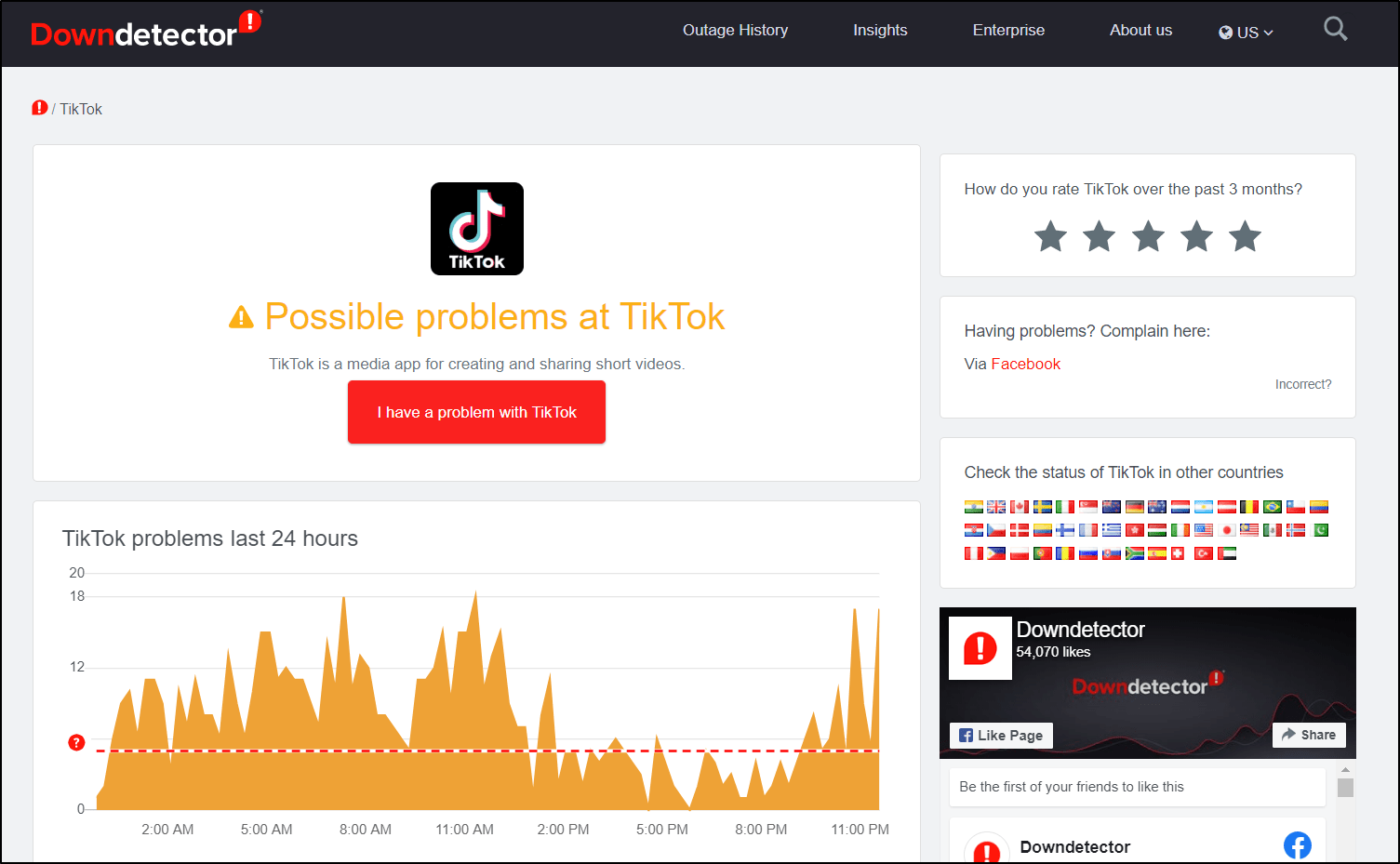 Here, we also recommend checking the comments and live map to see the number and types of problems reported. Also, you can see the most affected regions.
That way, if you spot something similar, this could be an ongoing TikTok problem yet to be fixed.
b) Through Twitter
For this, we suggest checking @TikTokSupport for reports of the latest issues on the platform. Thus, it's an alternative way to reach out to TikTok Support as well.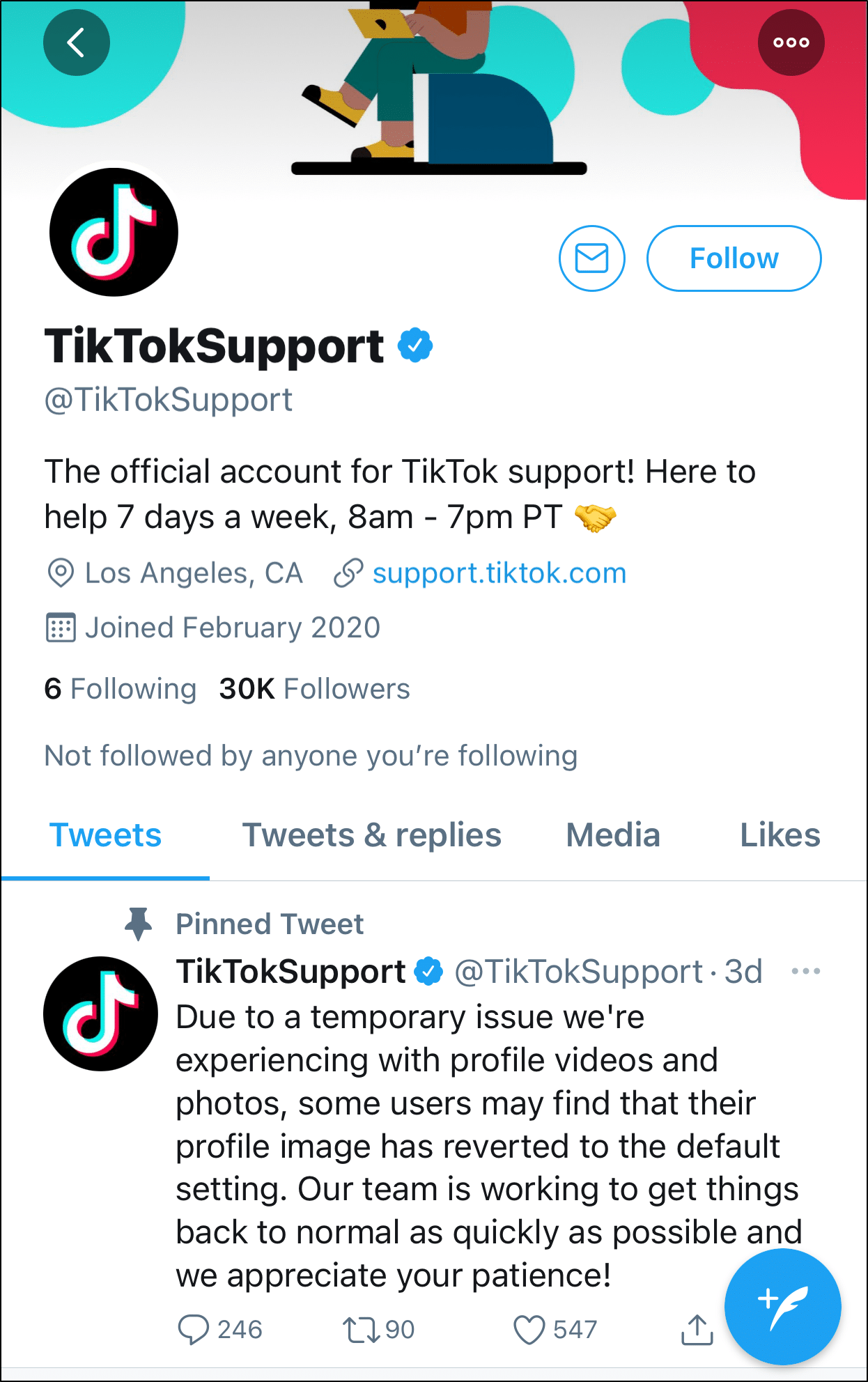 Other than that, Twitter (also Reddit and other forums) is a haven of TikTokers voicing real-time problems with the platform. So, you can check out their Tweets as well.
3. Temporarily Use a VPN
Despite there being errors on TikTok's end, you might notice that some users or regions are more affected than others. Therefore, we recommend connecting to a TikTok server in a different region and trying to change your PFP again.
To do this, you can use any good-quality VPN service you have. A VPN allows you to change your device's IP address, making it seem as if you're using TikTok from a foreign country.
From step 2, you can see the least affected regions to use TikTok. Hence, using your VPN, connect to a different server, preferably in a less affected country.
Need a Great VPN? Try ours…
We found NordVPN works perfectly with TikTok, giving you no compromises in speed and being easy-to-connect. It's literally just a tap of a button. Besides that, it's useful to gain access to more content on Netflix and Hulu and safely surf the net.
---
Click here to get NordVPN with up to 68% Off and 3 Months FREE!
---
4. Test Your Internet Connection
Another key reason you can't change your TikTok profile picture is due to a weak or unstable internet connection. Don't worry, it's not like you'll need blazing-fast internet speeds⚡ to upload and save your TikTok PFP.
However, just to be safe, we suggest quickly testing your internet connection by visiting Fast.com.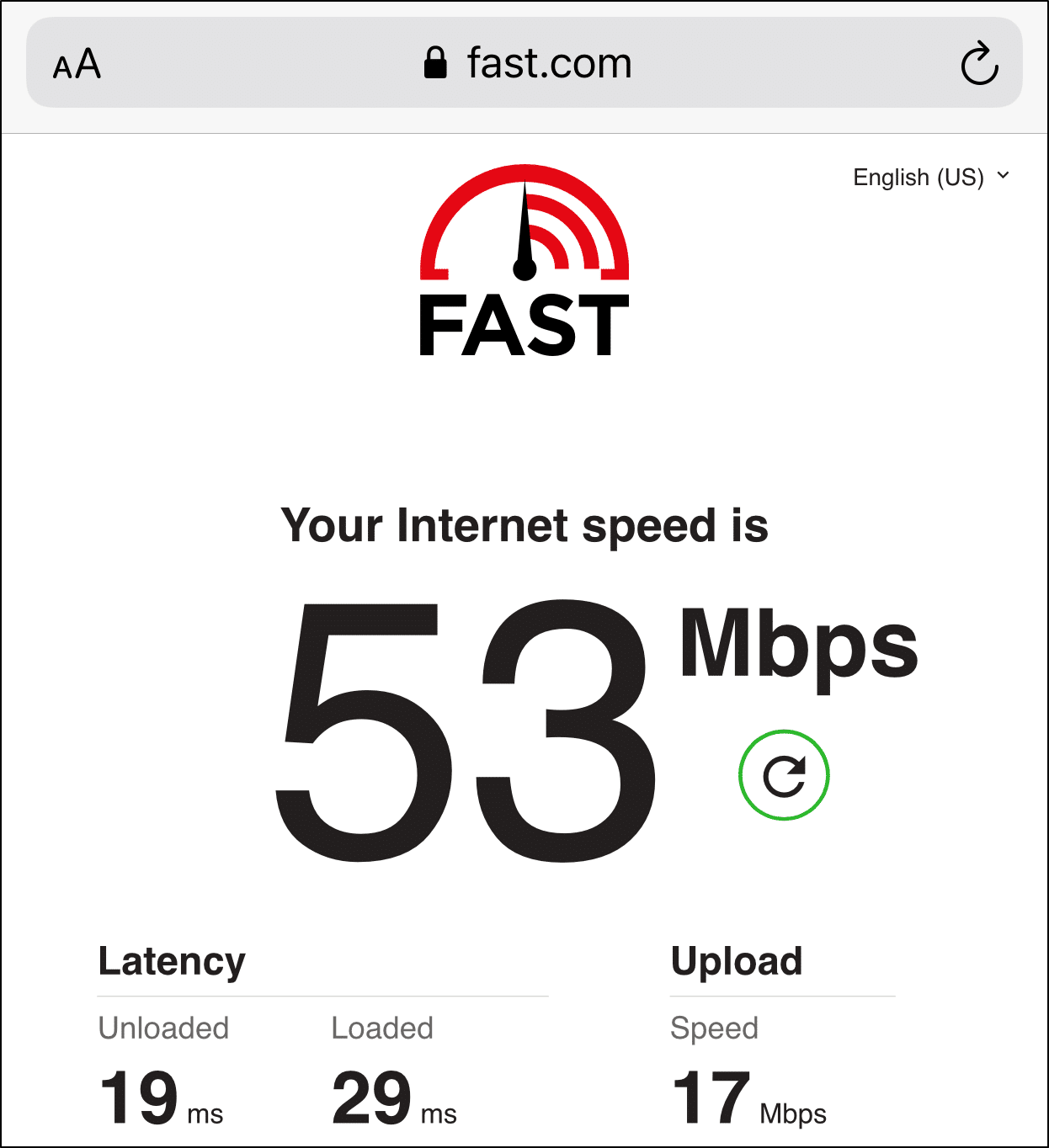 If you do find connectivity problems, the following are a few steps to improve your internet connection:
Switch between

Wi-Fi

and your

Cellular Internet

(if available).

Turn on

Airplane mode

and turn it off to restart your cellular internet.

Move to an area with better service or cell reception.
5. Try Using a Different Photo as Your PFP
Judging from recent events, TikTok certainly takes a stricter look at what you post as your PFP. So, TikTok may take a longer time reviewing certain photos than others.
Therefore, from step 2, if you're sure there aren't any issues on TikTok's end, perhaps the PFP you're uploading is the problem.
On that note, we suggest using an alternative photo as your TikTok profile picture.
If needed, you can further test this by using a blank image as your PFP instead.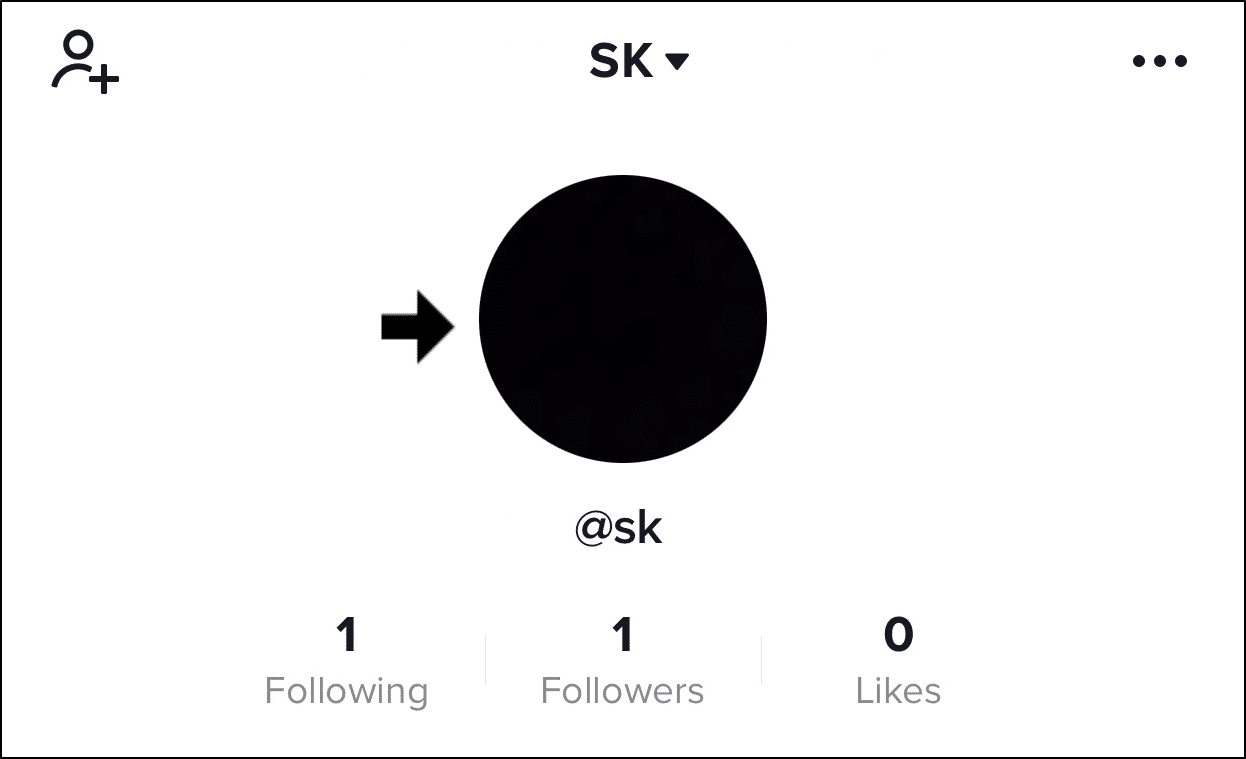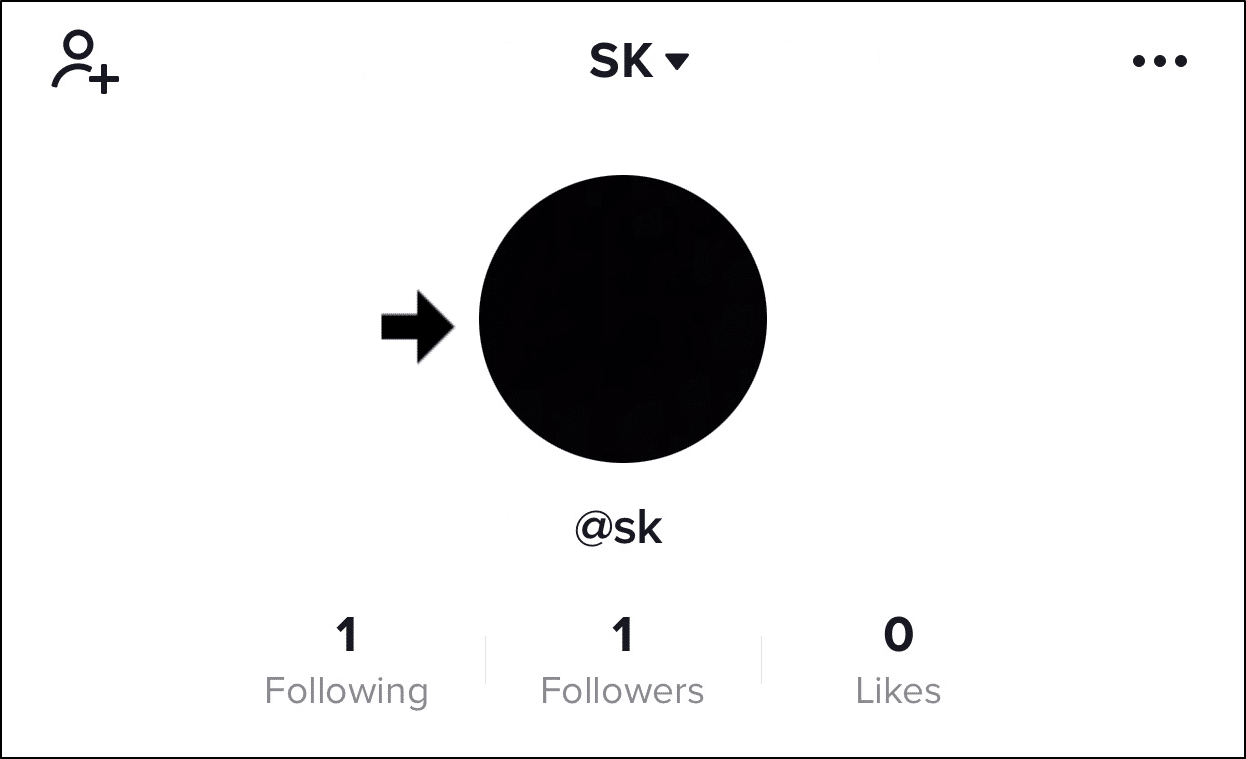 6. Check For TikTok App Updates
As TikTok undergoes temporary platform errors, they may come out with essential bug fixes. Also, with the newer updates, they may be refining their photos and videos reviewing process. Therefore, ensure that the TikTok app is running the latest updates from time to time.
So, to check for pending TikTok app updates:
First, open your

App Store

(Apple) or

Play Store

(Android).

Then, go to the TikTok app page, and if updates are available, tap the

Update button.
7. Clear the TikTok App Cache
Though often overlooked, the TikTok app cache can significantly accumulate the more you interact with the app. Especially since you might spend long hours swiping through videos, adding on to its "digital territory".
So, aside from occupying a large internal storage space, this app cache may interfere with certain app features. In this case, the TikTok app cache may be the culprit behind your profile picture not changing.
That being said, to delete the TikTok app cache:
First, select

Me

from the bottom bar, and tap the

menu

icon at the upper-right to access the Settings.

Then, scroll down and select

Clear cache.
For Android devices, you can clear more inessential app data within the Settings:
First, open the

Settings

app, select

Apps & notifications

, and choose

TikTok

from the app list.
After that, choose

Storage & cache

.

Next, start by tapping

Clear Cache

, and then you can also select

Clear Data.
8. Report the PFP Issue to TikTok Support
Perhaps you aren't able to change your TikTok profile picture for a few days. So, before your TikTok brand gets hurt anymore, we suggest reaching out to TikTok Support to get a definitive answer. That way, you can identify the actual cause, whether it's a TikTok server-side error or an account-related problem.
So, you can contact TikTok either through Twitter (@TikTokSupport) or through the app settings ⚙️:
First, select

Me

from the bottom bar, and tap the

menu

icon at the upper-right to access the Settings.

After that, under Support, tap

Report a problem

.

Then, under Select a Topic, choose

Account and Profile.
Following that, select

Editing Profile

and then choose

Changing profile photo or video.
On the next page, to report your error, under "Is your problem resolved" tap

No

, and then select

Still have problem.
Finally, write a brief description of your TikTok profile picture error, and tap

Report.
Now that you've submitted your issue, all that's left is to wait for TikTok to respond. So, do check your TikTok Inbox📥 occasionally.
Conclusion
In sum, we recommend trying those 8 steps when your TikTok profile picture isn't changing or showing up correctly.
On one hand, it's great that TikTok is taking stricter actions against those using obscene profile pictures, making the platform a safer space. However, it's surely difficult and damaging not being able to update our TikTok profiles😤.
Let's just hope that these issues, along with the PFP error, get resolved ASAP.
If you've gone through every step in this guide and still can't find any luck, then don't worry, you're likely not alone. Your only other option is to wait for TikTok to sort out these backend errors. This could take up to a few days.

Hence, do check the TikTok server status (step 2) occasionally, to see if there are any changes. Till then, sadly, you might be stuck with the default photo.
Lastly, let us know in the comments:
Is your TikTok profile picture not changing or showing either?

Do you have another fix you think we should add on to this list?

Is there another TikTok issue "bugging" you?
Do share this post with your fellow TikToker whose profile picture is not changing, showing or updating🤗.