Do you find that you can't share or like posts on Facebook? Perhaps the Like and Share buttons aren't showing or working correctly for you?
The "Like" and "Share" buttons distinguish Facebook as a legendary social media platform. These buttons often resemble your love and support towards a particular post on Facebook and a way to say "I agree!". 😏
Without the "Like" and "Share" buttons, Facebook would be less engaging; they are one of the platform's most prominent features.
But, some users have encountered rare issues of the mentioned buttons not working. As a result, users find that they can't share or like posts and pages on Facebook. This means that these interactions won't be saved or registered to the backend, thus, after a while, the like and share button will appear greyed out again.
Nonetheless, some users also find that the Share button on certain Facebook posts or pages isn't showing up.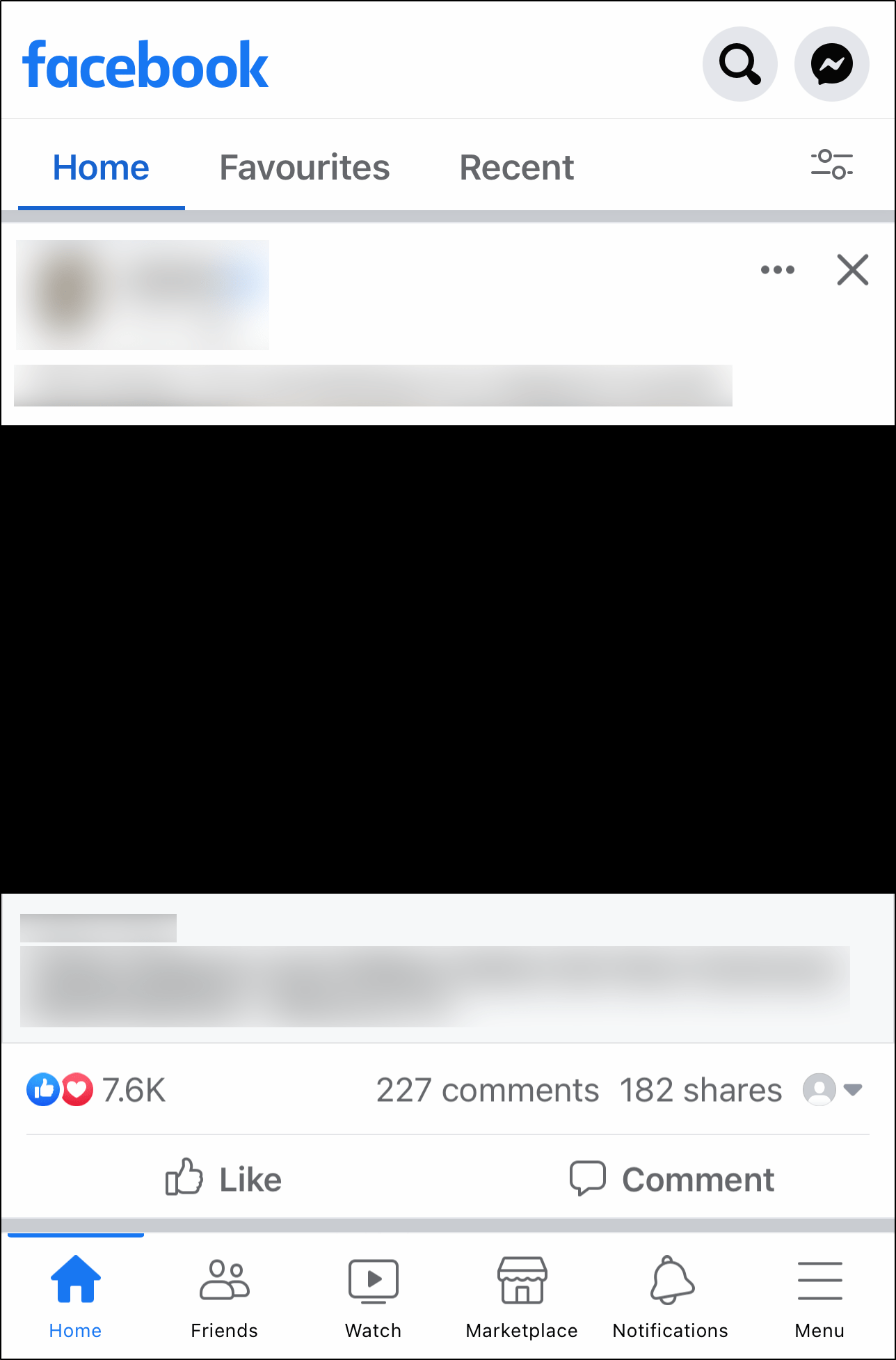 Therefore, in this article, you'll learn the 3 main reasons and 7 possible fixes to help solve the issue of the "Like" and "Share" features on Facebook not working.
Note: The info and fixes in this guide are relevant to the Facebook app on Android and iOS as well as its web platform.
---
Table of Contents
Why Can't You Like or Share Posts on Facebook?
7 Possible Fixes for the Like and Share Features on Facebook Not Working
---
Why Can't You Like or Share Posts on Facebook?
1. You're Suspended From Liking Posts
To ensure the safety of all users, every website and social media platform requires you to follow certain rules and community guidelines. These guidelines intend to keep users from promoting violence, hate speech, and discrimination, among other things.
Facebook doesn't only take action against the accounts that violate their rules and guidelines, but to those who interact with the particular posts, especially by liking them.
By doing so, your account will be suspended from liking other posts for at least 24 hours.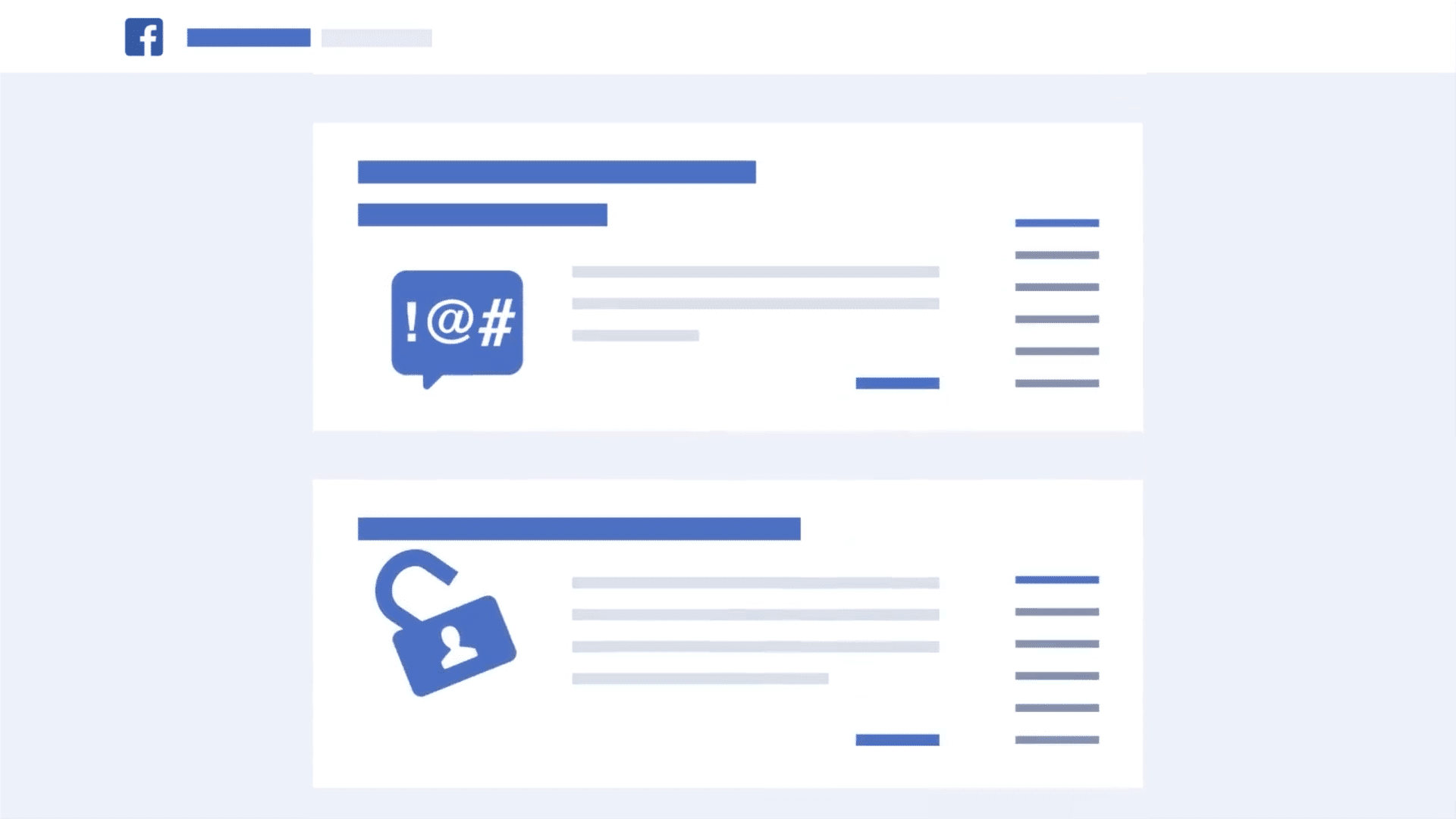 There is no other way to solve this except to wait it out. However, it's important to keep track of time and refresh your Facebook page if you're using a web browser, as shown in Step 5 to make sure you can use the Like button again.
2. The Post You're Trying to Share Is Set to Friends Only
It's frustrating when you find something that you feel is worth sharing, but the Share button disappears when you need it the most.
This may appear as Facebook users can change the audience of their content to be in the public's eyes or exclusive for friends. This could lead to the Share button not showing up for every post you see on Facebook — not all posts are meant for everyone to see.
Therefore, you need to check the privacy setting of the post you're trying to share to see if it's simply because the owner had set it to be for Friends Only viewing. You can verify this by looking at the top of the post.
Posts set for Public view will show the globe icon, which means they're shareable:
On the other hand, posts that are set for Friends Only will show the icon displayed below, which indicates that the Share button will not be visible for non-friends:
Unfortunately, if this is the reason you can't see the Share button, there's nothing you can do about it because it's what the post owner has chosen to set.
3. Corrupted Cache and Data Files
Another reason to acknowledge why the Like and Share buttons on Facebook aren't working is the corrupted cache and data files. This further leads the Facebook app to fail, resulting in broken features and loading failures. 🤕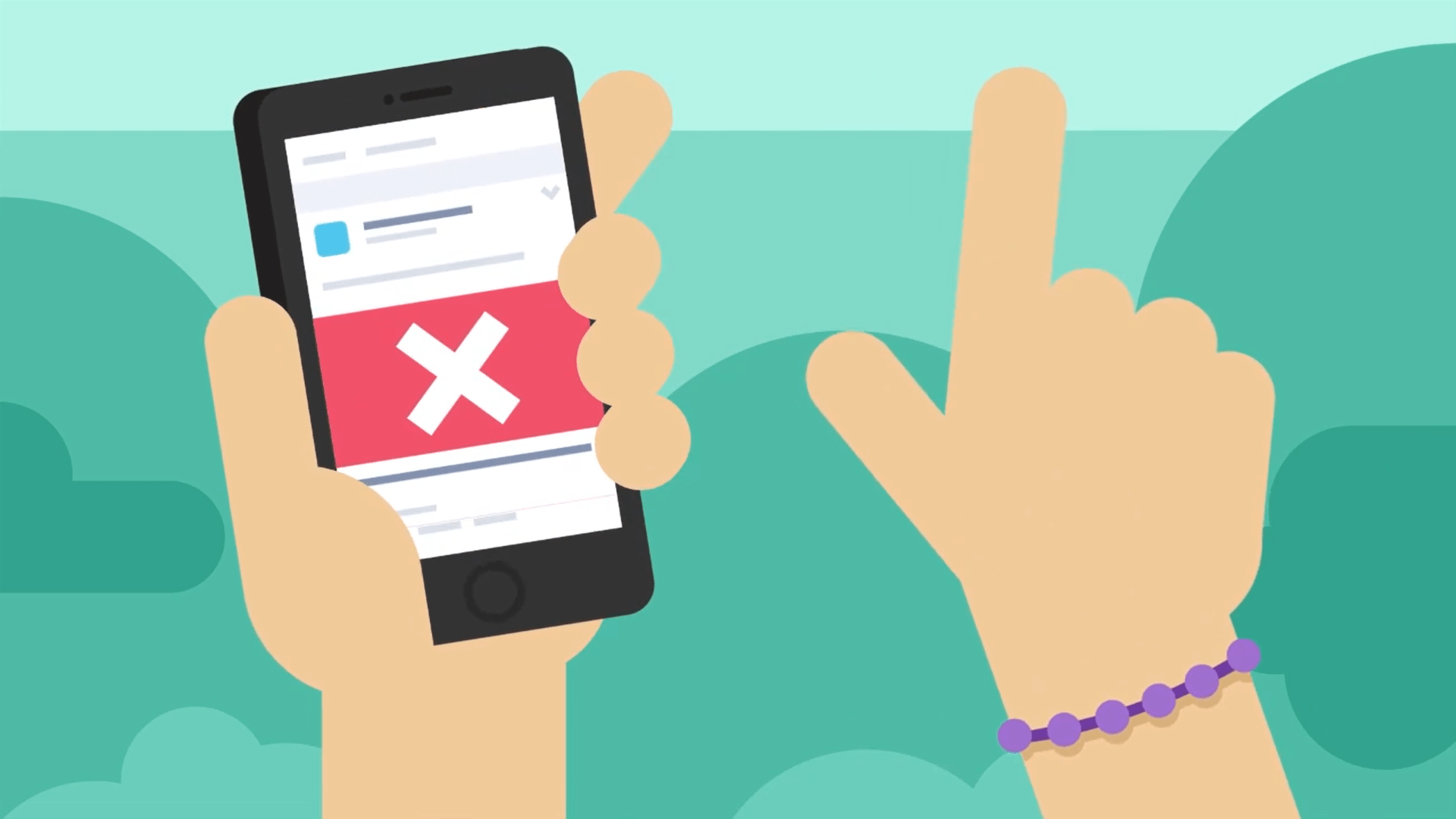 It's certainly not something you should worry about as there are ways to fix this. You can do so by clearing the Facebook app cache and data Step 4, installing pending updates Step 3 or clearing your browser data and cache Step 6. We've prepared clear and thorough steps for these possible fixes.
7 Possible Fixes for the Like and Share Features on Facebook Not Working
1. Test Your Internet Connection
If you are unable to like or share a Facebook post, it's important that you immediately test your Internet connection for speed fluctuations or latency.
As your Internet connection faces drastic low speed or latency, the data required for the features and buttons on Facebook to function properly could be greater than what it's currently capable of downloading.
So, we highly recommend that you go to Fast.com to test your Internet connection. It'll show your Internet speed and latency within a minute.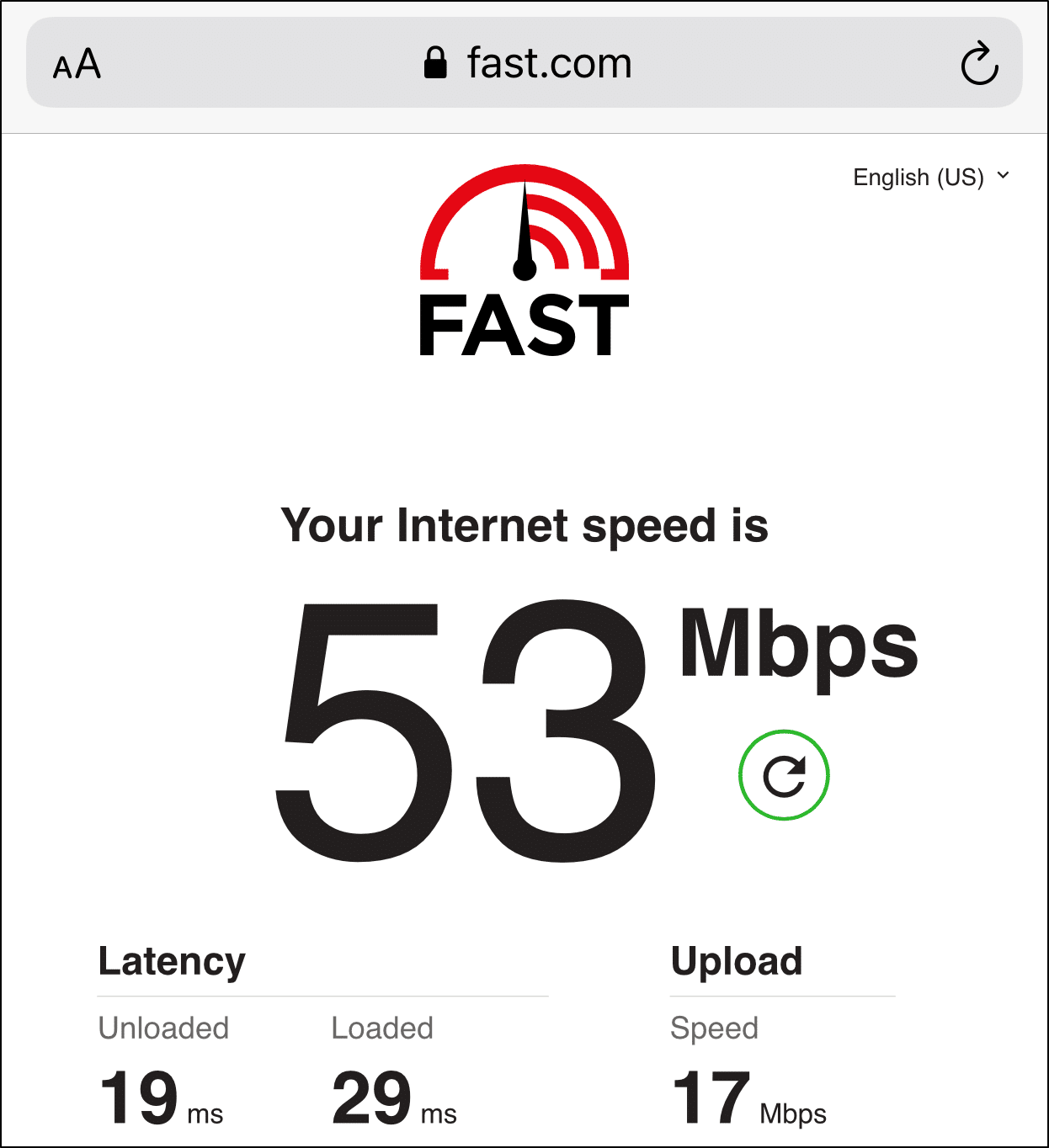 If your Internet connection is indeed not at its best, there are ways to improve it. If you're using Facebook's mobile app, you can boost your cellular Internet by doing the following:
Turn on Airplane Mode

✈

and then disable it

Switch between a mobile data and Wi-Fi connection

Forget and reconnect to your Wi-Fi connection
However, if you still have trouble trying to like or share posts on Facebook, you should proceed with the next possible fixes.
2. Check the Facebook Server Status
Facebook's status as the largest social media platform on the Internet does not exempt it from having an occasional faulty server. There have been a few instances where problems encountered by its users were discovered to be caused by downtime or problems on their servers.
For that reason, failure in using the Like or Share buttons accordingly could be a server issue. You can confirm whether that's the case by going to DownDetector's page for Facebook.
In the comment section, you can discover feedback from other users and the server status based on your location, which you can see via the live map tool. So, if you discover that others are experiencing a similar difficulty on Facebook, it means that the issue is truly a backend issue.
If it's confirmed to be a server issue, it's best to wait for at least 30 minutes until you try visiting Facebook again. On the contrary, if there are no active issues reported on the Facebook server status page, we recommend that you proceed with the following fixes.
3. Install Pending Facebook App Updates
The Facebook app receives frequent updates to tackle bugs 👾 and improve the app. Missing these updates will cause app glitches, including the Like or Share buttons not working properly.
Hence, it's crucial to keep your Facebook up-to-date because it's important to improve its performance and eliminate bugs that can cause these internal issues.
Here are the easy steps for updating the Facebook app:
To start, go to the

App Store

(iOS) or the

Play Store

(Android).

Next, search for "Facebook" and navigate the

Facebook

app page.

Finally, click the

Update

button if there are pending updates.

We recommend that you activate auto-updates 🔄 to guarantee that you never miss out on future Facebook app updates.
4. Clear Facebook App Cache and Data
Cache is a vital data storage system that helps to increase your Facebook app efficiency. It collects data from the interactions you've made to recognize your preferences and restore app data for a shorter loading time.
Nonetheless, piled up cache and app data won't always be beneficial as they can get outdated with each app update or become corrupted.
Here are the simple steps you can take to erase 🗑 the Facebook app cache and data:
To begin, open the

Settings

app and go to the

Apps & Notifications

area.

Then, from the list of available apps, click on

Facebook

.

Next, choose

Storage & cache

.
Finally, select

Clear Cache

, and after that

Clear Storage

.
Note: This step is only applicable to Android devices as iOS devices don't have the option to delete an individual app's cache data. Instead, for a similar effect, you can try uninstalling and reinstalling the Facebook app.
5. Hard Refresh the Facebook Page on Your Web Browser
The previous solutions were largely focused on resolving the Like and Share features not functioning while using the Facebook app. We'll now advance to the next fixes relevant for desktop Facebook users.
Perhaps you've been waiting for Facebook to unban you from liking posts after being involved with posts that violated its rules and guidelines, or your Like and Share buttons aren't responsive. You can hard refresh the Facebook page to get updated data and clear minor cache:
For Windows
To perform a hard refresh on Windows, press the Ctrl + F5 keys simultaneously at the Facebook page. This step applies to most web browsers, including Google Chrome, Mozilla Firefox, Opera, and Microsoft Edge.

For macOS
For Safari and other web browsers on macOS, hold down the Command + Option + R keys at the same time.

6. Clear the Web Browser Data and Cache
As elaborated in Step 4, the significance of cache also applies to desktop Facebook users who use web browsers to go on the platform.
Similarly, the cache and data from the Facebook webpage are kept in the web browser's storage. Thus, it's also important to clear the web browser data and cache, to do so:
On Windows
The methods below will show you how to clear the data and cache in Google Chrome, but keep in mind that other web browsers on Windows may use identical processes:
To access your browsing history, press

Ctrl + H

simultaneously. You can also select

History

from the drop-down menu by clicking the menu button in the upper-right corner.




Then, select the

Clear Browsing Data

option.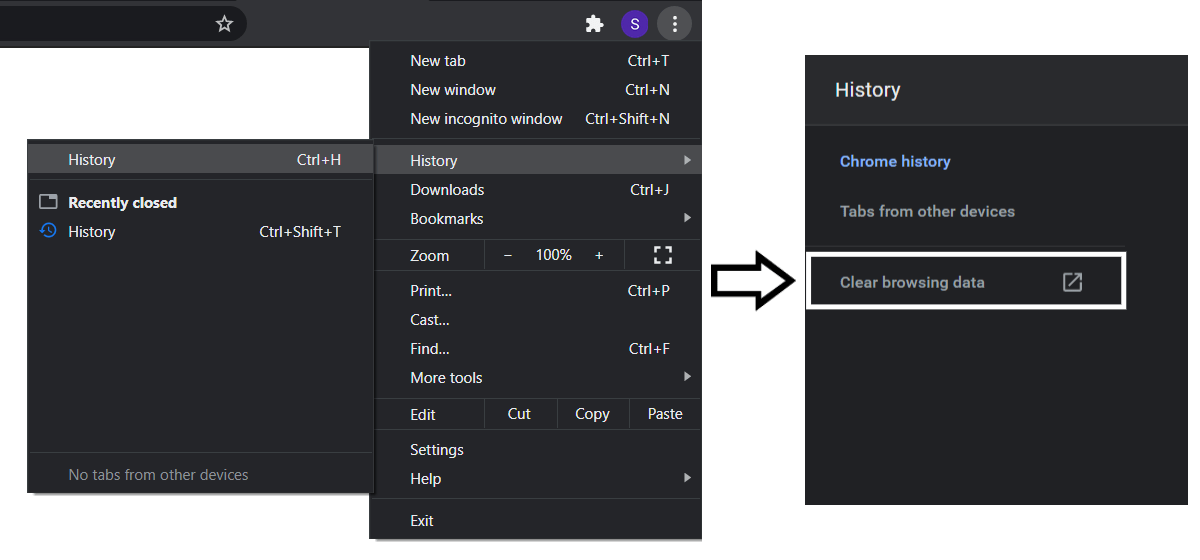 Next, under

Basic

, choose all of the choices. Before selecting the

Clear Data

box, you also need to pick a time range of

All Time

.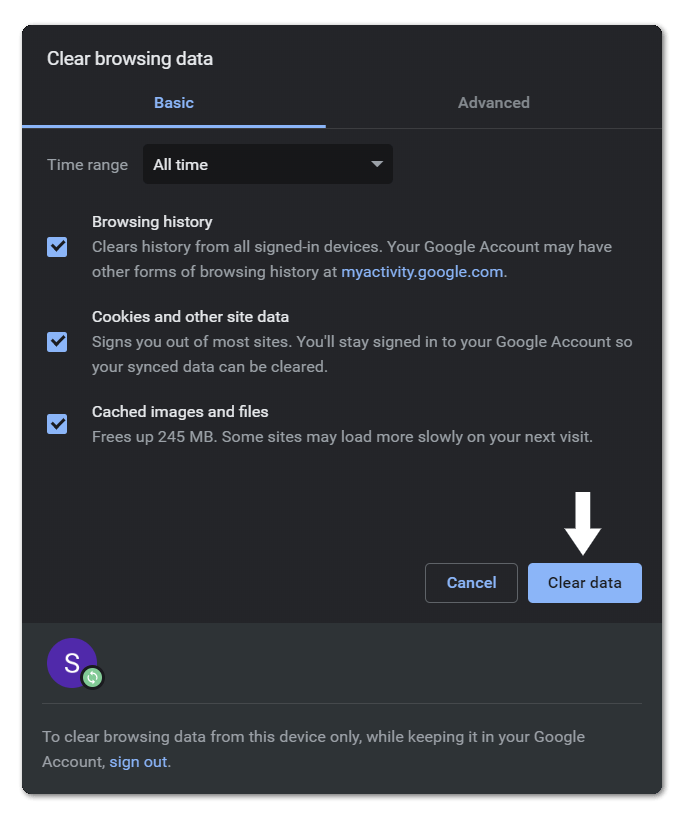 On macOS
Firstly, from the Menu Bar, click on

Safari

and then "

Preferences…".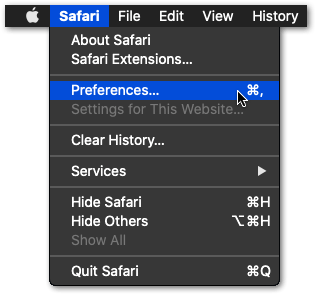 Select

Advanced

from the next window's top bar, and then tick the box next to "

Show Develop menu in bar

".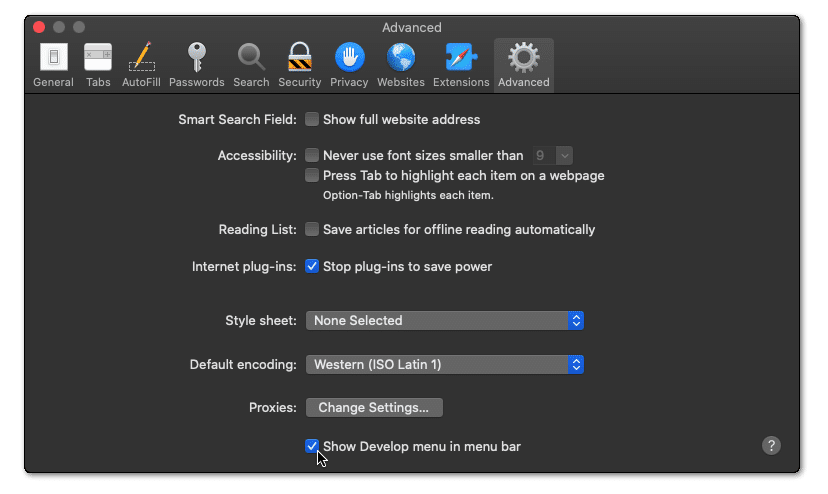 Now, from the Menu Bar, click

Develop

and choose

Empty Caches

.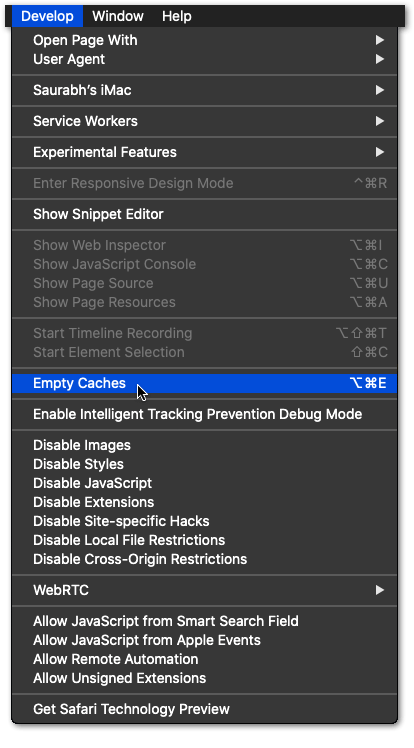 After that, you may

clear your search history

and any extra

Site Data

and

Cookies

. To do so, go to the Menu Bar, click on

Safari

, and then "

Clear History…"


Finally, confirm the action by clicking

Clear History

.

7. Reconfigure the Facebook Post Sharing Settings
Perhaps you're on the other side of the issue, you've prepared content that deserves a bigger audience but your friends complain that they can't share your posts?
You're in luck because we're going to show you how to reconfigure your Facebook post sharing settings both for a particular post and for future Facebook posts. Keep in mind that these settings can be changed at any time that you prefer.
Firstly, here's how to reconfigure the post sharing settings for a particular post:
To start writing your post, click on the "

What's On Your Mind?

" box.

There's a

security button

under your Facebook profile name that you can click on.
Now, you'll see a window that asks you to select your audience. Change to "

Public

" and your post will be shareable from now on.
Next, here's how to make all your future Facebook posts public and shareable:
Once you're logged in to your Facebook account, click the

small downward arrow

in the upper-right corner. You'll then see a list of options, click on

Settings & privacy

.
Then, click on Settings.
Select the

Privacy

option from the left-hand menu.

Under the

Your activity

area, you will find the option "Who can view your future postings?".

Finally, to make your future Facebook posts public, click on the

Edit

button in the same section and change it to

Public.
Conclusion
To sum up, a few factors can cause you to lose the privileges of liking and sharing posts on Facebook. To avoid getting those privileges taken from you, you must be aware of Facebook's rules and community guidelines. 👮‍♂️
Other than that, we've identified other causes that can result in your Like and Share buttons not working as they should. One is the post owner's Friends Only privacy setting, and the other revolves around hardware and internal problems.
On that note, We've compiled this guide of 7 fixes to try when those Like and Share buttons won't respond, restricting you from using Facebook for its main purpose, to interact and communicate. These fixes cover the issue for the Facebook mobile app and its web platform on Facebook.com.
Lastly, we hope this article provided you with complete and extensive information to fix the stated issue.
If you have any other technical problems, please visit Pletaura.com to find a solution from our extensive library of articles. Do you require more? Please leave a remark, and we will gladly assist you. 👼
Lastly, let us know in the comments:
Are you also having trouble with liking and sharing posts on Facebook?

Which device are you using for Facebook?

Did any of the above fixes work for you?

Is there another fix that you think we should add to the list?
Check if your Share or Like button is working by sharing this guide with those struggling with a similar issue! 😃