Why are your analytics on TikTok (likes, active followers, and views) not showing or working correctly? Find out the causes and solutions here!
TikTok is a phenomenal video-sharing app that's caught the attention of billions of users across the globe. Equipped with an advanced and specific algorithm system, TikTok is a great app to treat yourself with a reel of videos that caters exactly to your preferences.
You can find almost all kinds of content on the free app, including funny videos, relatable skits and homemade cinematic clips, to name a few. 🎥
Are you a content creator on TikTok? Have you been working hard in making impressive and fun videos to be posted on the app? We see you!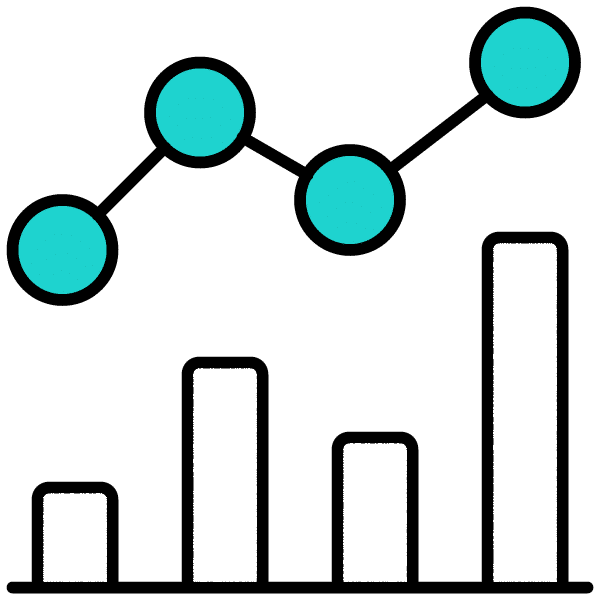 Unfortunately, as much as TikTok surged in popularity in 2019, issues within the app can heavily affect the users' experience. Especially for content creators whose key analytics, including their number of likes, views and active followers seem to have disappeared overnight. 😮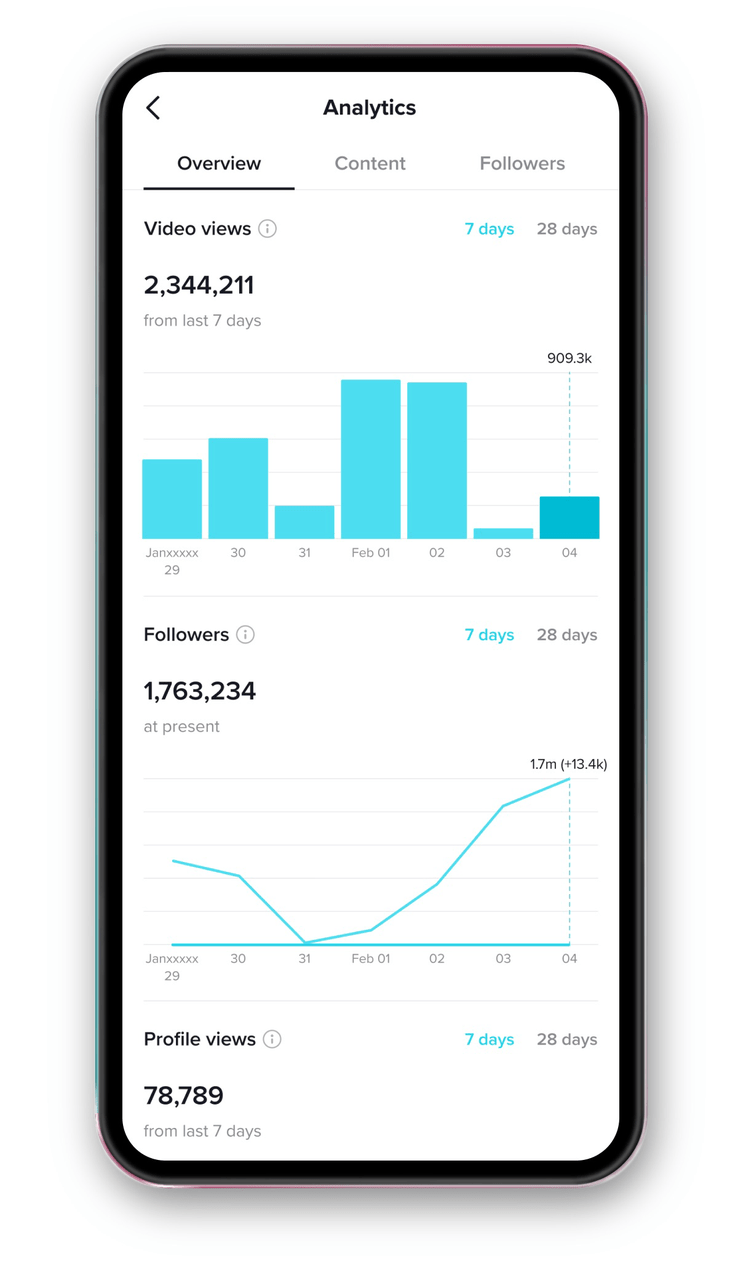 This has been a widely reported issue since 2020 and acknowledged by the TikTok developers themselves. 👨‍💻
In this article, we've compiled an easy and thorough guide that consists of 3 main causes of the issue and 7 fixes that you can try to regain your profile's statistics.
Let's get into it!
Note: The steps in this guide are applicable for the TikTok app on Android and iOS devices.
---
Table of Contents
Why Are TikTok Likes, Views and Active Followers Not Showing or Working?
7 Fixes for TikTok Likes, Views and Active Followers Not Showing or Working
---
Why Are TikTok Likes, Views and Active Followers Not Showing or Working?
1. Your TikTok Video is Under Review
We understand the anxious feeling you might have after posting your video on TikTok, checking every minute for an updated number of views and likes. But there's a chance the numbers won't budge before 48 hours of posting. ⌛
We recommend that you give some time after posting a video for the statistics to come through. 
Other than that, if TikTok has discovered any copyright infringement or guidelines violation, this may put your newly posted video under review 🔎 . If your video isn't gaining traction, check to confirm it's not copyrighted or inappropriate.
To find out whether your post is indeed under review, you can try going to the video you've posted and click on the Share button.
A message will appear at the bottom of your video that indicates your post is under review.
2. Your Content Doesn't Get Past TikTok's Algorithm
TikTok is fairly strict in its content moderation, and several factors could lead to your videos not getting any views or likes. That being said, the 3 main reasons your video isn't getting past TikTok's algorithm are:
You're posting unoriginal content or videos that aren't yours

You've violated TikTok's guidelines 

You're using a new TikTok account that doesn't get high engagement from your previous videos
In this case, you must reevaluate the content you post to ensure it's of high quality and strictly follows TikTok's guidelines. Content creators often label this issue as a "shadowban", where the TikTok algorithm basically prioritizes other creators' videos more than yours.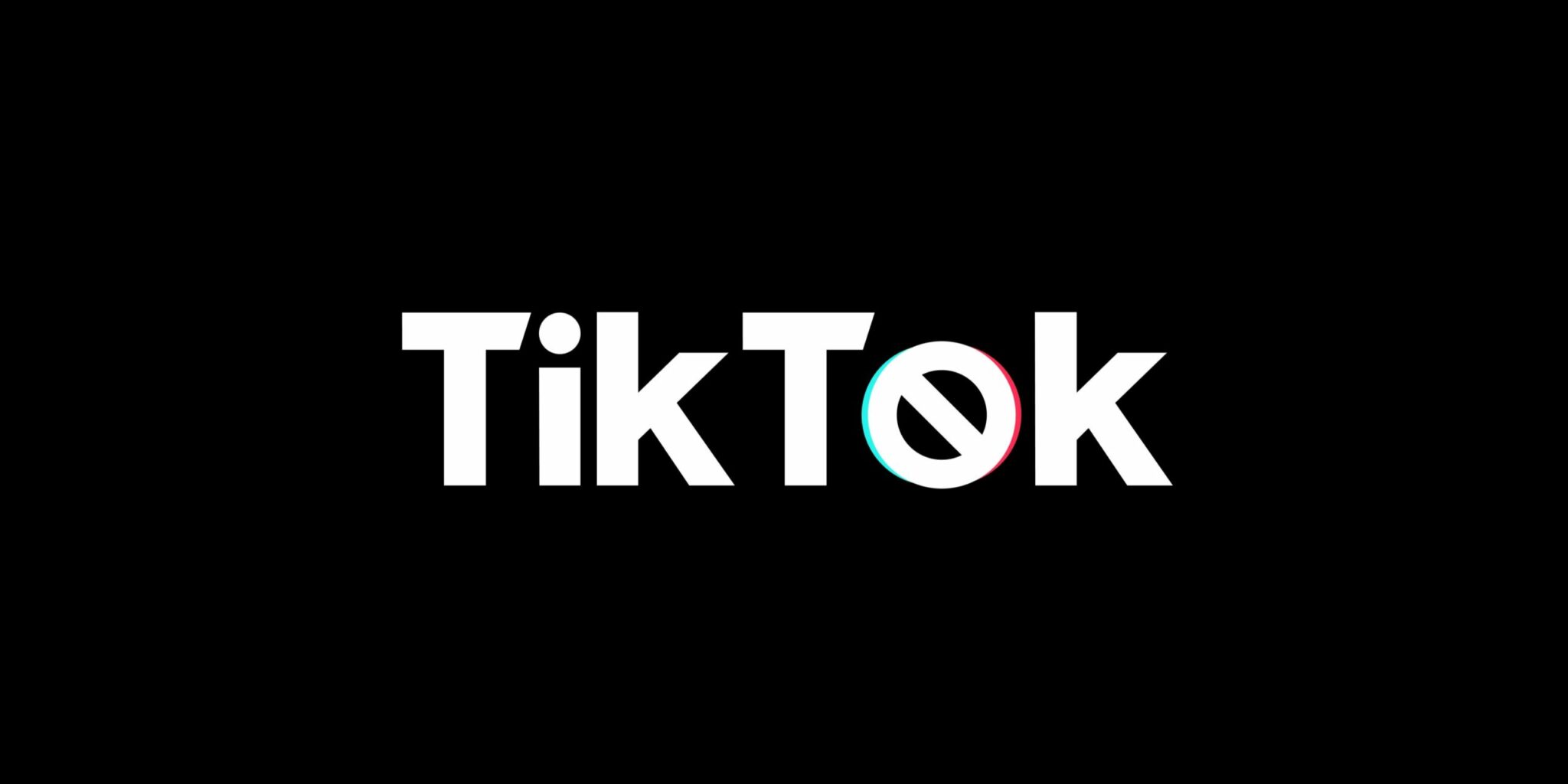 3. It's a Common Glitch
In 2020, a majority of TikTok users reported a glitch where it would show that they only have "0" on the number of likes, views and followers. Although it was resolved after a few days, many users still experience this glitch.
Therefore, it's safe to say that if you have the same issue where the number of likes, views and active followers isn't showing, it's probably just the notorious TikTok glitch. 
We recommend that you try the following possible fixes to determine the real cause of the issue you're encountering on TikTok.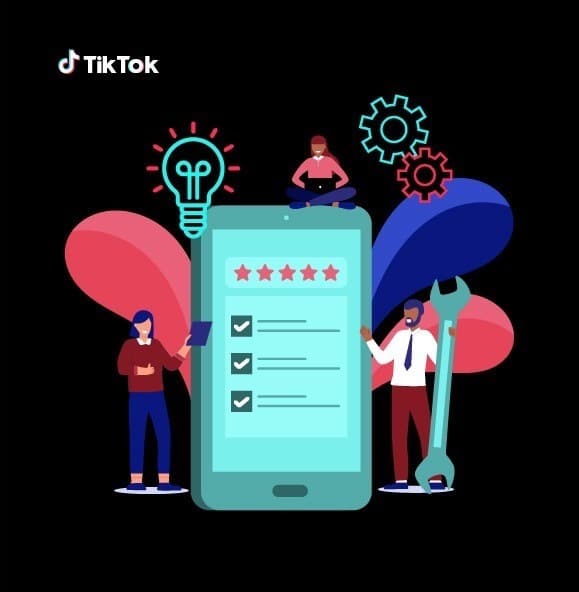 7 Fixes for TikTok Likes, Views and Active Followers Not Showing or Working
1. Restart the TikTok App
A quick reboot of the TikTok app can refresh your session with its platform. So, perhaps the analytics issue could be a problem that was inherent to the previous session. Hence, reinitializing the app can resolve any temporary glitches or app bugs that might be causing the views and likes on TikTok videos not showing or working correctly.
That being said, the following steps to restart the TikTok app are similar regardless of whichever mobile device you might be using:
First, close the TikTok app completely by removing it from your Recent Apps or App Switcher.
Then, from your homepage, reopen the TikTok app.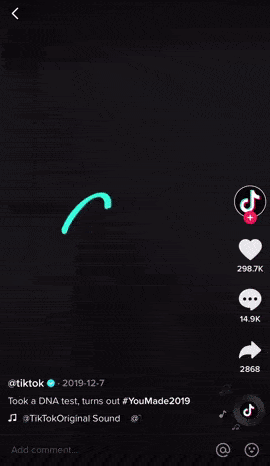 Note: If you're trying to access TikTok to its website, you can reload the page for a similar effect.
2. Check the TikTok Server Status
#TikTokDown – Yes, it's a real hashtag trending on Twitter in May 2021. At the time, the app's users went on a rage after their account went back to square one, leaving them with 0 followers for no reason. 
This further proves that the TikTok server could be at fault when it comes to the issue of likes, views and active followers not showing on your TikTok profile. For this, we recommend that you visit DownDetector's page for TikTok .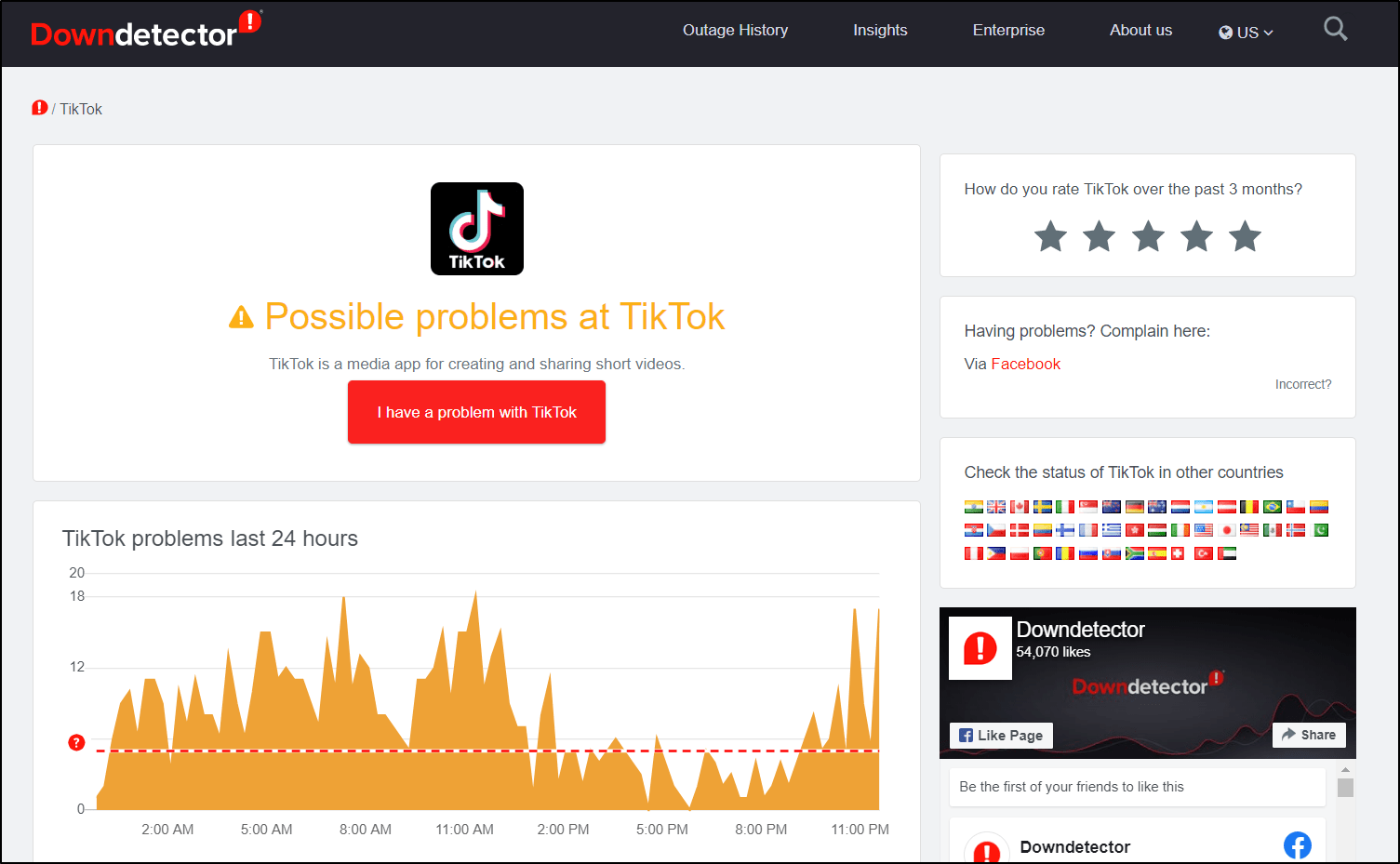 Look at the comments section and the live map to view the affected regions and app features. If you notice there is a significant amount of reports regarding the same issue you're facing, then it's possibly out of your control. 
When this happens, the only option is to wait it out. There's nothing to worry about as TikTok is highly assertive in resolving server issues.
3. Test Your Internet Connection
As expected from one of the largest video sharing apps in the world, TikTok requires an excellent Internet connection for the app to function perfectly. 
Low speed or latency may cause interrupted data retrieval, especially as the app loads the videos on your For You page. Your post statistics, including likes and views, may not appear as they should due to this problem as well. 
Therefore, we suggest that you go to Fast.com to test your Internet connection and verify if this is the root of the issue.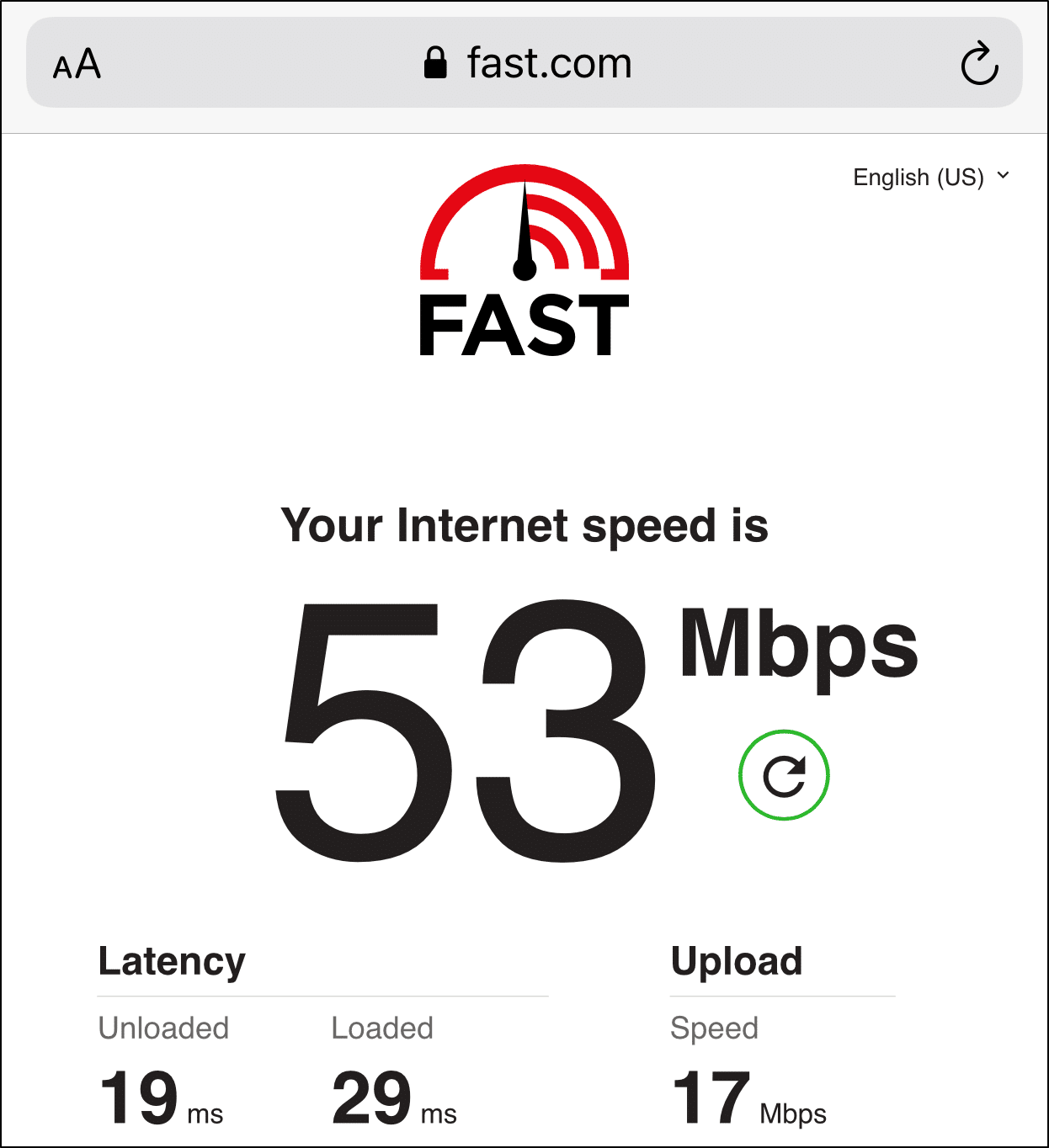 If your Internet connection is not at its expected speed, there are ways to improve it. You can boost your cellular Internet by doing the following:
Turn on Airplane Mode

✈

and then disable it

Switch between a mobile data and Wi-Fi connection

Forget and reconnect to your Wi-Fi connection
However, if you still can't see the numbers of likes and views on your post, you may proceed with the next fixes.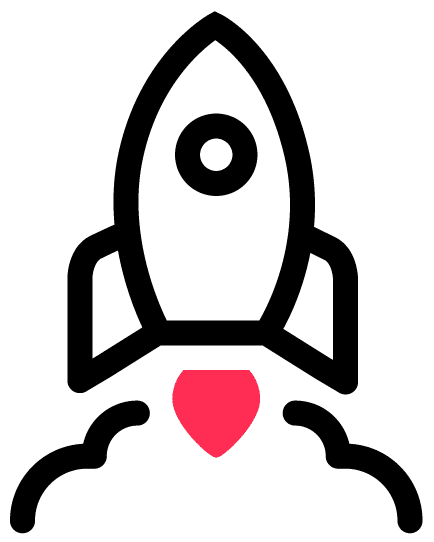 4. Update the TikTok App
As mentioned in Step 1, TikTok has its fair share of bugs and app glitches. 👾
Therefore, it's important to ensure your TikTok app is up-to-date to get the latest bug patches and not miss out on any app upgrades. Plus, installing the pending updates for the TikTok app lets you explore recently added features. 
Here are the steps to update the TikTok app, which are similar for both Android and iOS devices: 
To begin, go to the

Google Play Store

(Android) or

App Store

(iOS).

Next, search for "TikTok" and navigate to the

TikTok

app page.

Finally, if there are updates available, tap on the Update button.

To ensure that you never miss out on future TikTok app updates, we recommend that you enable auto-updates 🔁.
5. Clear the TikTok In-App Cache
The TikTok app uses cache data to aid its algorithm to cater to each user's preferences. But, piled up cache could cause issues as they can corrupt the app's files and become outdated.
That being said, there are 2 ways you can remove this TikTok cache:
Through the TikTok App Settings
Unlike most apps, TikTok has a cache clearing feature built-in. Here's how to conveniently use this feature:
First, launch the app and select

Me

from the menu in the lower-right corner of the screen. 

Then, press

the three dots icon or the menu button in the upper-right corner to show your

Settings and Privacy

options.

Finally, under the Cache and Cellular Data section, select Clear cache.
Through the Device's System Settings (For Android)
If you're using an Android device, you can delete even more app cache and data within the system settings. To navigate to this option:
First, open the Settings app, and select Apps & notification.
Then, select TikTok from the list of apps.

After that, choose Storage & cache.
Next, start by tapping Clear Cache, and then you can also select Clear Data.
6. Check Through a Mobile or Desktop Web Browser
Perhaps it's something to do with the TikTok app installed on your phone, or maybe it's an ongoing issue that has yet to be resolved. Nevertheless, if you encounter the issue of likes, views and followers not showing on TikTok, this is a final step we suggest you try.
For this, we recommend that you try accessing TikTok without its app, which is by searching tiktok.com on a native browser app or a desktop web browser. 
On Mobile, you can try to log in to your TikTok account using a web browser app on your phone. All the functions from the TikTok app should still be accessible via a native browser app, namely Safari and Chrome.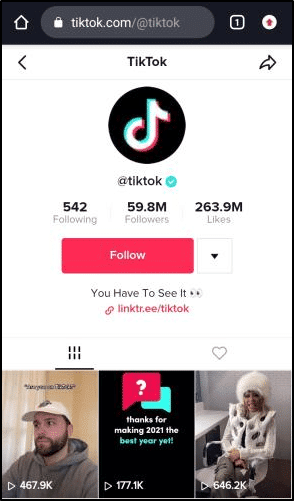 You can also try using a different device to access TikTok, such as a web browser on your desktop device.
Hopefully, using TikTok outside of its original app will help you to see the number of likes, views and followers your upload has gathered.
7. Report the Problem to TikTok Support
Alas if you're still struggling with analytics (i.e. likes, views, followers) not showing up on your TikTok profile or videos, then it's best to raise the issue with their support team. Through this, the support team may be able to have a look from the backend or provide more suitable fixes as they receive tonnes of possibly similar reports a day.
Plus, they can also help to troubleshoot any account-related issues that might be causing this problem. Thus, it's a great measure to follow when you might be shadowbanned, as you can prove to TikTok you aren't a bot or in case your account has been mistakenly flagged.
Having said that, follow the steps below to report this problem to the TikTok support team:
To begin, select Me from the bottom bar of the TikTok app.
Then, in the upper-right corner, tap the … symbol to enter the Settings.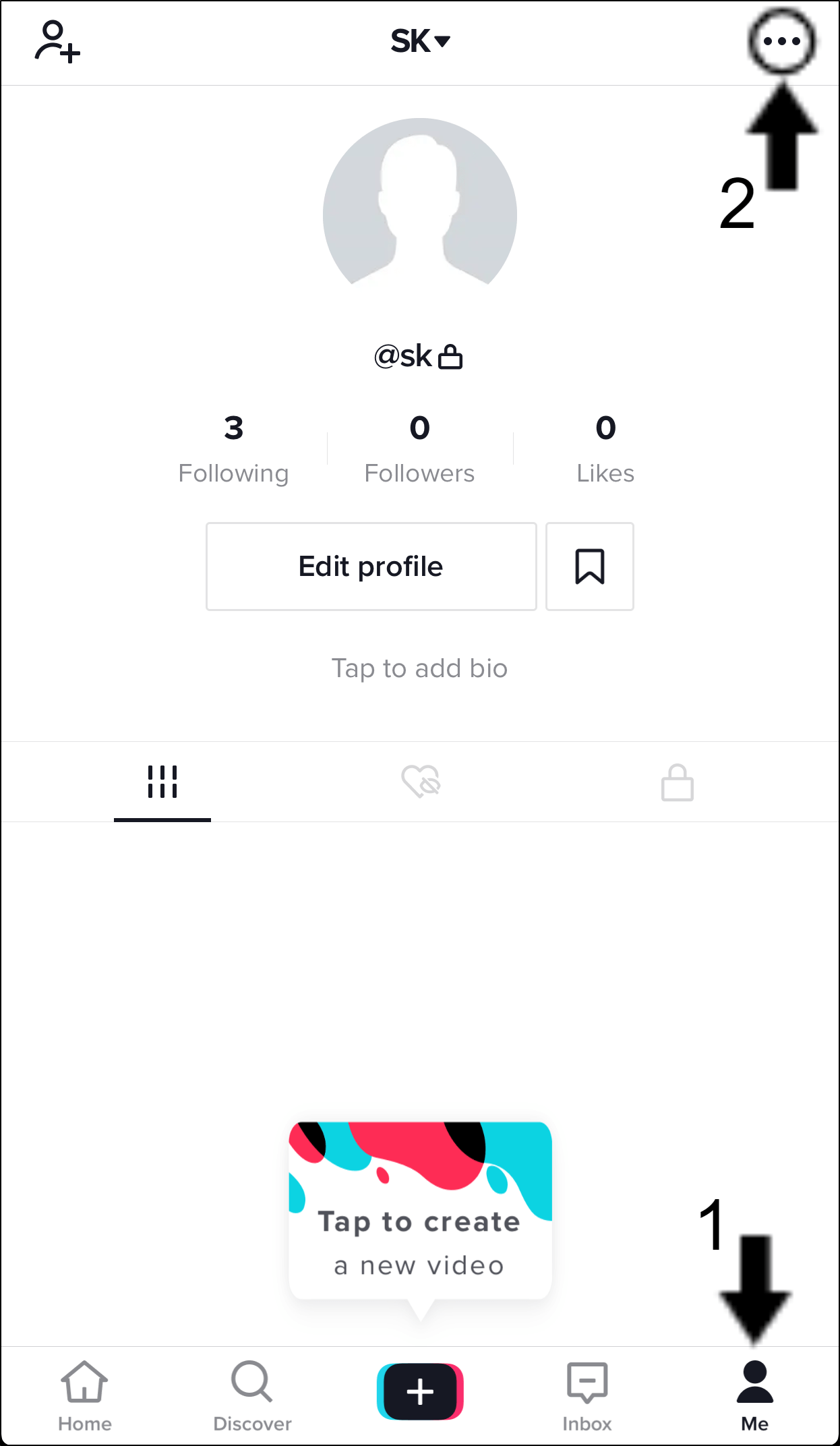 After that, under Support, tap Report a problem.
Next, select the notepad icon at the top-right to go to the feedback section.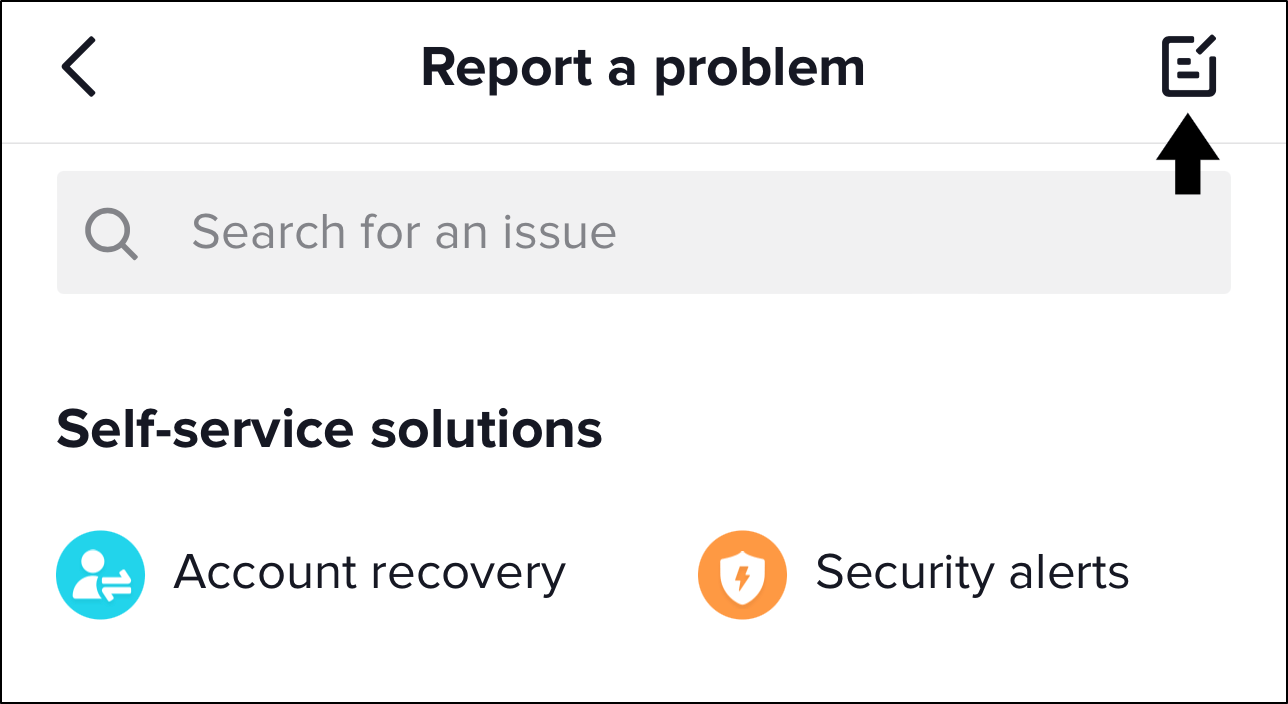 After that, select the notepad icon at the top-right again to create a new feedback form.
On this next page, briefly describe the TikTok problem you're encountering. So, here you can mention details such as any particular error messages, when the issue began occurring, steps you've tried, etc. You can even paste a screenshot of the error to give them a better idea of the problem.
Finally, tap the Report button.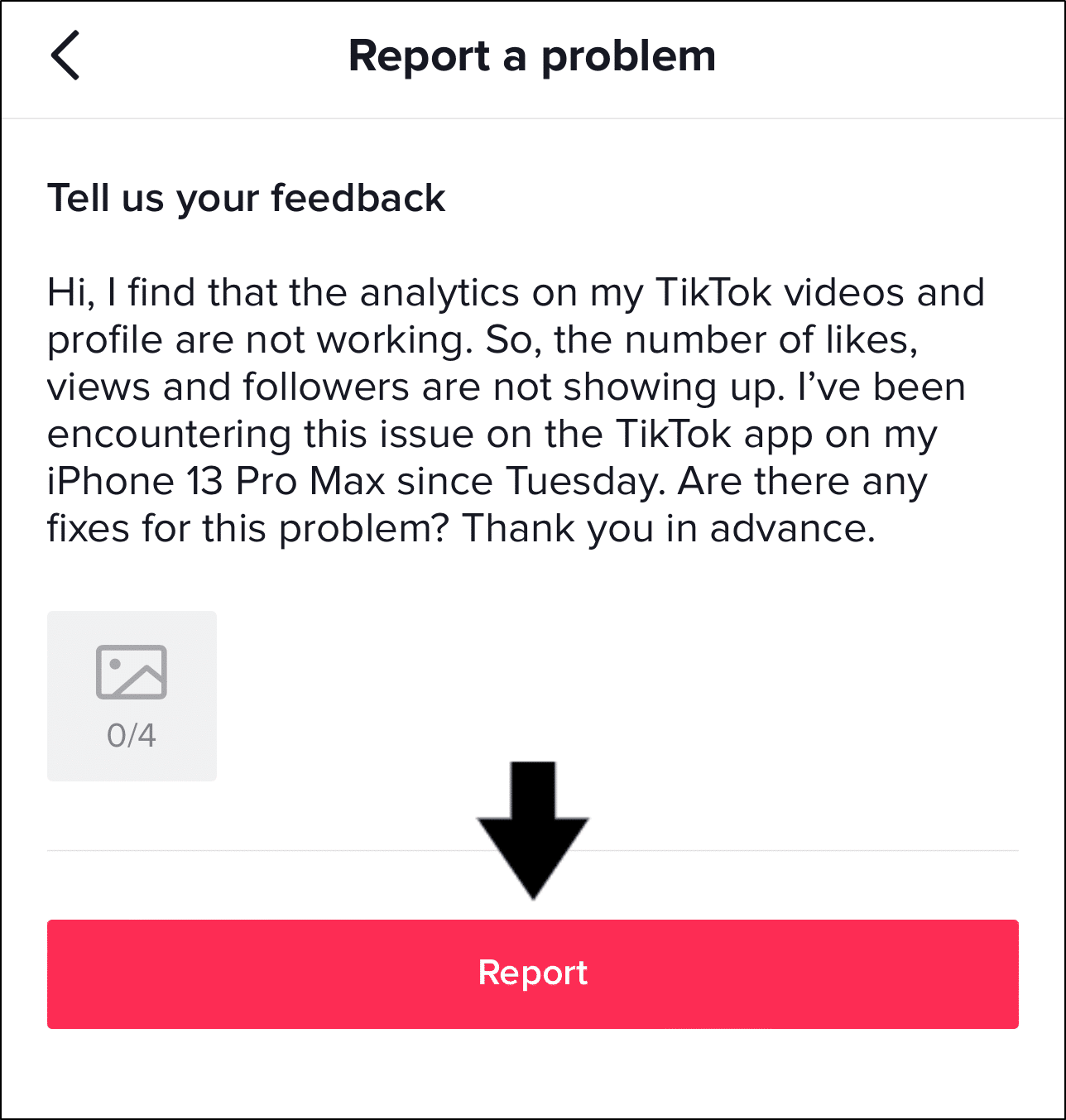 Finally, all that's left is to wait for the TikTok support team to get back to you. This might take a while since they need to cater to numerous other users. Nevertheless, we recommend checking your Inbox from time to time. Some users have even found that the issue was magically resolved on its own, after sending the report.
Conclusion
To conclude, the issue of likes, views and followers appearing to be 0 on TikTok is common. While it has been reported to be a server issue, it can also be caused by unstable Internet connection, violation of TikTok's guidelines and in-app problems.
Thus, we've compiled this guide of 3 main causes and 7 fixes you can try when the number of likes, views and followers aren't showing. These fixes apply to the TikTok app on Android and iOS devices.
Finally, we hope that this article has presented you with comprehensive information to resolve the said issue. If you need help with other TikTok problems you might be encountering, check out our other guides here.
If you have any other technical problems, please visit Pletaura.com to find a solution from our extensive library of articles. Do you require more? Please leave a remark, and we will gladly assist you. 👼
Lastly, let us know in the comments:
Are you also having trouble with your TikTok views, likes and followers not showing or disappearing?

Which device are you using for TikTok?

Did any of the above fixes work for you?

Is there another fix that you think we should add to the list?
Tick, tock, don't wait to share this guide with those struggling with a similar issue! 😃