Do you need help with a ChatGPT Plus subscription that's missing or not working or showing up on your profile or account as you might expect? Or are you finding that your ChatGPT Plus Subscription has disappeared all of a sudden?
ChatGPT is a revolutionary AI model trained on various data to process natural language and generate human-like responses to queries. This AI model is characterized by its ability to understand and process natural language inputs, making it an ideal tool for various applications, including chatbots, customer service, and language translation.
But sometimes ChatGPT can malfunction or return errors due to bugs or glitches. So if you are facing the errors like "ChatGPT Plus Subscription Not Working," don't worry; you are not alone. We have had several users report this issue to us. 
Thankfully there are several workarounds for this issue. This guide will discuss 7 practical solutions for when your ChatGPT Plus subscription is not showing or working.
1. Check Your Internet Connection
The first and foremost solution to fix this issue is to check if you have a stable internet connection. A fast and reliable internet connection is crucial for accessing ChatGPT. If your internet connection is unstable or fast enough, you can face errors like"ChatGPT Plus Subscription Not Working." 
You can navigate to popular speed test sites such as Speedtest.net or Fast.com to check your internet speed. In our guide, we will use fast.com to verify the stability of our internet connection. To proceed with this fix, navigate to fast.com and run a speed test.
If your internet connection is not reliable or fast, consider upgrading your connection or try turning the modem off and then on again to see if the issue persists.
On the other hand, if your Internet is currently experiencing low speeds or high Ping and latency, you can try the below-mentioned tips to improve your internet speed:
Turn on and turn off Airplane Mode ✈️
Reboot the device 🔁
Re-enable the WiFi 📶
Restart or power-cycle the WiFi router
Stop All Downloads 🚫
Contact the ISP Provider ☎️
2. Clear Your Browser Cache
If your internet connection is stable, the problem is likely with your browser. Your browser's cache contains copies of recently visited web pages, images, and other website content; this enables your browser to load these websites faster when you visit them again. But over time, this stored data can become corrupted and pose issues with the sites you surf, such as ChatGPT. This can interfere with and prevent the correct ChatGPT script from running, leading to a "ChatGPT Plus Subscription Not Working" error.
When you clear your browser's cache, you remove these temporary files that prevent the ChatGPT Plus service from accessing your account information or other related functionality. To clear your cache, simply follow the steps below:
For Google Chrome
First, launch your web browser

Next, click on the

three dots

menu in the browser's top right-hand corner.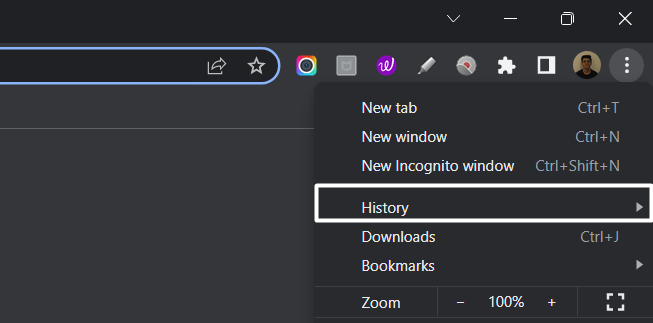 Then, select the "

Privacy and Security

" section and click "

Clear browsing data

."

Afterward, the browser will ask you to select the time range to clear your browsing data. For instance, if you want to clear browsing data for the last 12 hours, select "

Last 12 hours

."

Then, Check the boxes next to "

Cookies and other site data

" and "

Cached images and files

."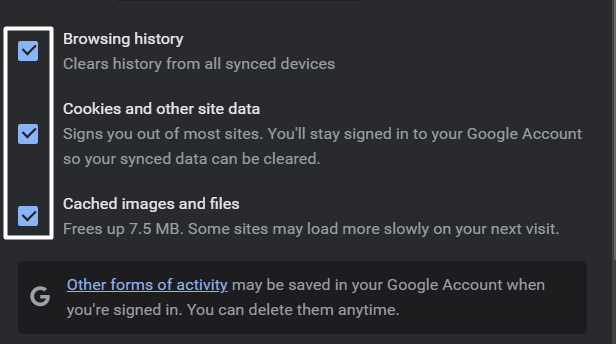 Then, Click on "

Clear data

."

For Safari (macOS)
To do so, click on Safari in the top menu and select the Preferences… option from the dropdown menu.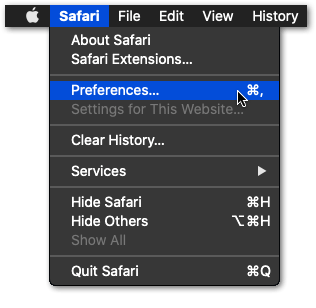 Next, click on the Advanced option in the top menu and tick the box next to the Show Develop menu option.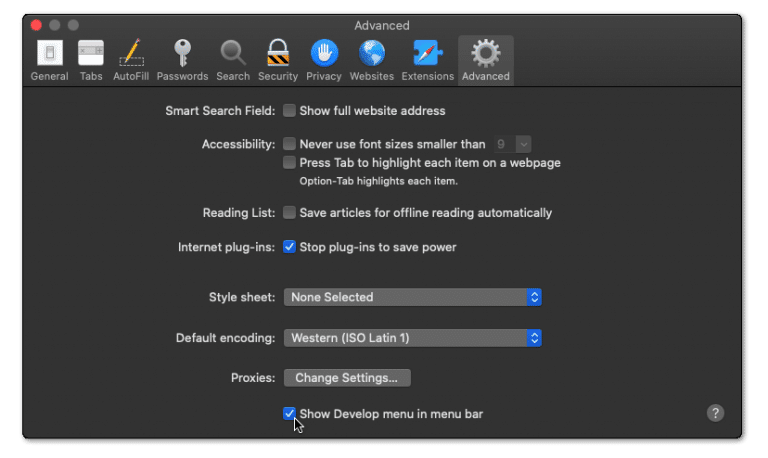 Then, click on Develop in the menu bar at the top and then choose the Empty Caches (🗑️) option.

Once done, again select the Safari option from the top menu and click on the Clear History… option.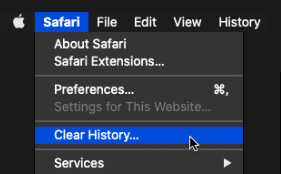 At last, choose Clear History from the Clear history section to clear the web browser's cookies and other temporary data.

This step will completely clear out your cache or cookies. Finally, you can try accessing ChatGPT again to see if the issue persists.
3. Disable Problematic Extensions
If clearing your cache doesn't work, it is time to determine if your installed extensions are causing this issue. Your installed browser extensions can interfere with ChatGPT's ability to load and function properly. Numerous users have reported that disabling problematic browser extensions has helped resolve this issue.
This is because some extensions, particularly Ad-blockers, can interfere with the code of ChatGPT and prevent some of its scripts from running correctly. In addition, some of these Ad-blocker extensions become obsolete over time and must be regularly updated by developers. This further contributes to ChatGPT returning errors like"ChatGPT Plus Subscription Not Working." Therefore, we recommend disabling your extensions individually to determine which extension is causing the issue. To disable your extensions, simply follow the steps below:
First, open your web browser and navigate to the "

Settings"

menu.

Next, locate the "

Extensions"

tab and

click

on it.

Now start disabling your extension of choice and then try accessing ChatGPT to see if the issue persists.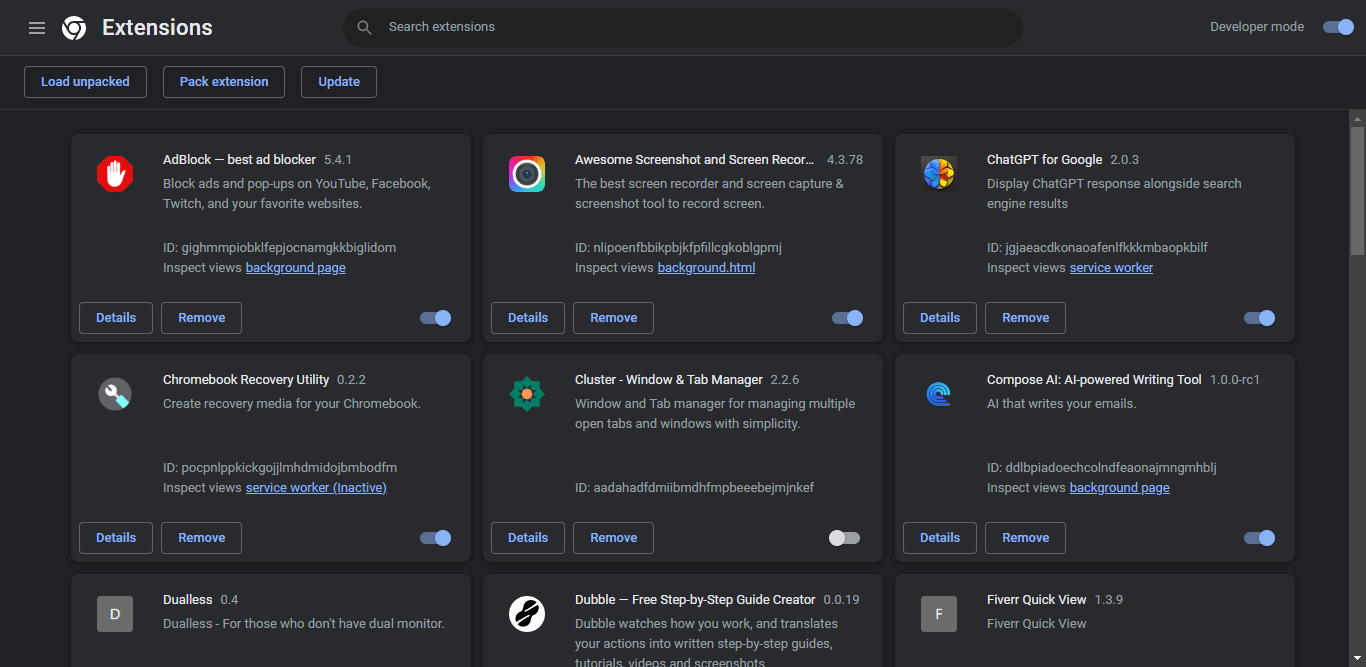 Finally, if the issue persists, repeat step

3

with the remaining extensions to identify the problematic extension.
For Safari (macOS)
To do so, click on the Safari option next to the Apple logo in the top menu and then select the Preferences… option from the menu.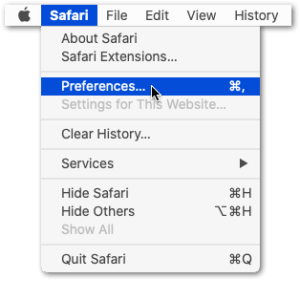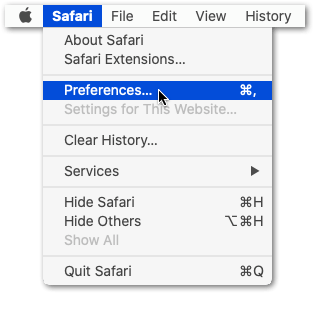 Once the Preferences section is opened, select the option from it to open the Extensions section.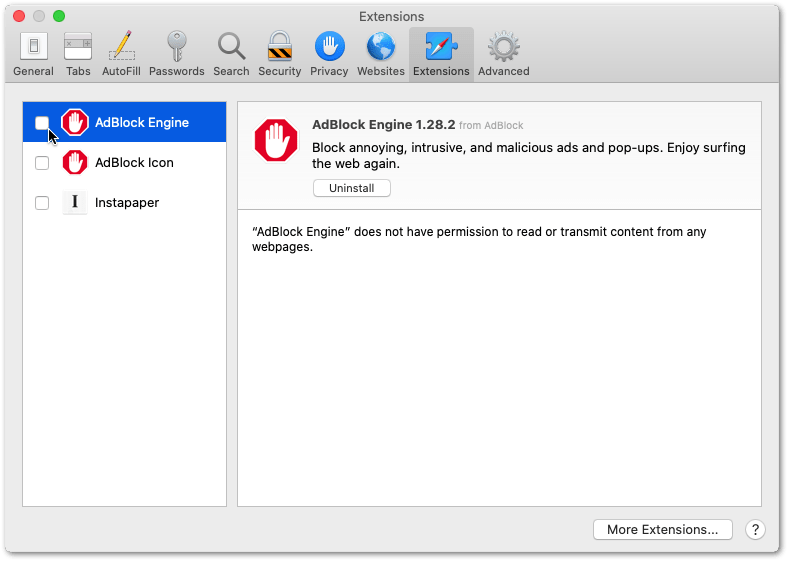 Now, select the extension from the left sidebar of the Extensions tab that you want to disable and then check the checkbox to disable it.
If this fix fails to solve your problem, we recommend checking out other solutions in our guide.
4. Verify Your Account Information
It is important to note that ChatGPT Plus is a subscription-based service, and when it comes to services like these, it is crucial to ensure that your account information is accurate and up to date. Any errors in your payment method or obsolete information can prevent your subscription from working properly.
To proceed with this fix, you need to verify your information closely. The first step is double-checking if you have entered your login credentials correctly:
Ensure that you have not misspelled your username or password.

Next, you should check out if there are any issues with your billing information.

Ensure that your billing information is accurate and up to date and that the billing address on your credit card matches the address on your

ChatGPT Plus

account.
Log in to your ChatGPT Plus account and navigate to the "Account Settings" section. Ensure that all the information is up to date. If some sections need to be updated, make changes. Then, log in to ChatGPT Plus to see if the issue persists.
5. Renew Your Subscription
If the fix mentioned above doesn't work, then it is probable that your ChatGPT Plus Subscription has expired. Subscriptions have a set time frame after which they expire and require renewal so the user can continue accessing the service. To check if your ChatGPT Plus subscription has expired, simply log in and navigate to the "Account Settings" section. 
This information is typically displayed in the "Account Settings" section or "Account Dashboard." If your subscription has expired, you must renew it to continue using ChatGPT Plus:
First, click the "

Renew

" button or link on your account page to renew your subscription.

T

hen, follow the on-screen instruction to complete the renewal process.

Once you have successfully renewed your subscription, try logging into ChatGPT Plus to see if the issue persists.
6. Check For Services Outage
If you still face the "ChatGPT Plus Subscription Not Showing" error, the issue may likely be at OpenAI's end. Numerous users have reported that they experienced this issue whenever there was a service outage at OpenAI's end. 
The actual subscription is still active; it's just that the UI has no access or limited access to the backend to check your subscription status. The users speculate that the OpenAI team has not implemented the case in UI, leading to a UX dead end. To check for server downtime or service outage, visit the official ChatGPT server status page.
Alternatively, you can opt for a third-party service like Downdetector for OpenAI. 
Downdetector is a third-party service that verifies the status of OpenAI by carefully monitoring social media, employing automated tools, and collecting crowdsourced data from users who report issues on the website. 
By carefully observing the mentioned parameters, Downdetector provides real-time updates regarding the status of OpenAI servers. To ascertain whether the problem you're experiencing is common among other users, check the outage reports graph, live map, and comments area.
7. Contact OpenAI Support
If none of the fixes mentioned above help you to resolve the issue, then we recommend contacting OpenAI support. OpenAI makes things easier for users by providing a variety of ways for them to get in touch with their support.
Users can fill out a contact form with precise details about their issue, including how frequently it happens and how long it has persisted. By doing this, OpenAI can identify the problem's root cause and resolve it immediately.
Open the OpenAI Help Center in your internet browser.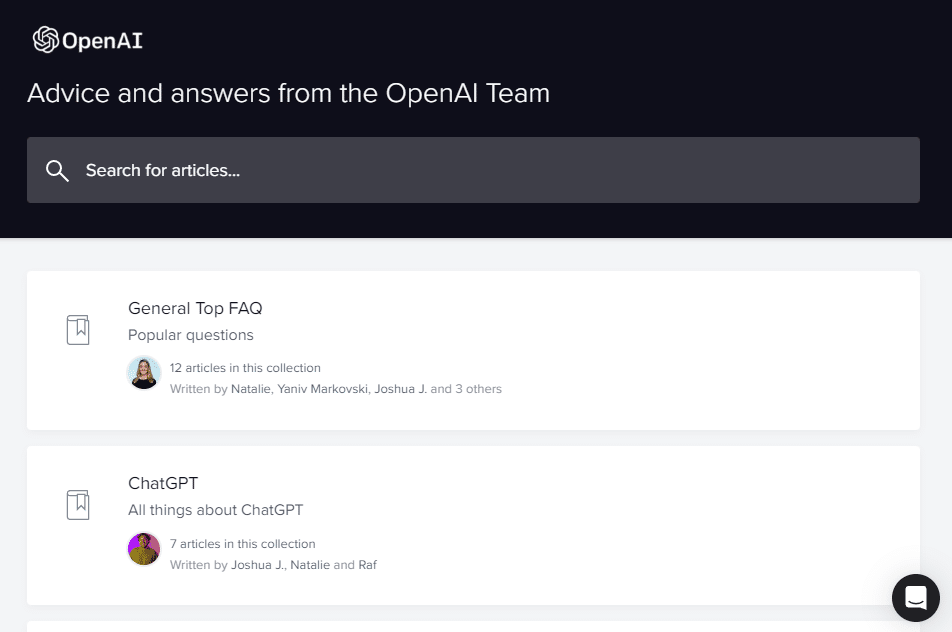 Click on the message bubble in the lower right portion of the OpenAI Help Center page.
In the chat box, click on the "Send us a message" option.
When asked the question, "What brings you here today?" select the "ChatGPT" option.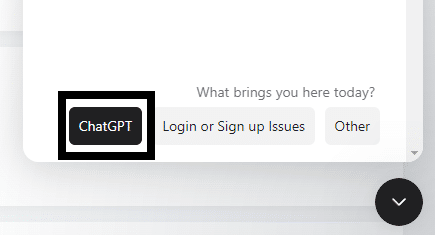 We recommend providing detailed information, including the duration and frequency of the issue, so that the team understands the problem in depth.
Users can also contact OpenAI through their social media accounts, online forums, and web pages. In addition, ChatGPT Plus members can access extra benefits, including a dedicated phone line and email support.
We advise giving them as much information as possible to help the OpenAI support staff quickly resolve the problem.
Conclusion
In conclusion, encountering problems with your ChatGPT Plus subscription not showing up or working can become quite frustrating, but thankfully there are several solutions to this issue. If you follow the steps and procedures in our guide closely, you can get back to using ChatGPT without any issues.
We hope our solutions helped you regarding the ChatGPT Plus Subscription Not Showing issue.
Lastly, Don't forget to share this guide with peers encountering issues regarding ChatGPT Plus Subscription.