Find that the search bar on the Netflix app isn't working, returns no results, or is unavailable?
Netflix has a tonne of top-notch TV shows and movies, all just a search away. But what can you do when this Netflix search function fails?
Suppose your desired show or movie wasn't already saved under your "My List" or doesn't appear recommended. The Netflix algorithm can't always magically know which show you're craving to watch and then post it on your homepage. In that case, your only other option is to actually search for it 🔎.
Nevertheless, you might be surprised how common it is to encounter Netflix search problems.
Sometimes, users report getting the Network Error when searching through Netflix. However, as the name suggests, this error occurs primarily due to a weak or absent internet connection.
Whereas for others, the Netflix app's search function doesn't spit out any results and isn't plainly working.
The same can happen on the preinstalled Netflix app too.
By right, even if you misspell the particular show or movie, it should still pop-up as a search result.
In the past, we've seen users reporting this error with the Netflix app on their iPhones, iPads, and Roku devices.
Overall, it's clear that Netflix search bar problems mainly occur due to internet connectivity issues or app bugs 👾 and platform glitches.
Therefore, we curated the following guide of 9 fixes to try when you find the Netflix search bar isn't working.
Note: The images and steps in this guide were taken from iOS, Android, Windows, and macOS. However, the steps essentially cater to whichever streaming device you're using, including game consoles (PS4, PS5, Xbox), Smart TVs, and set-top boxes (Roku, Firestick, Apple TV).
Let's jump right in!
---
Table of Contents
---
1. Install Pending Netflix App Updates
We suggest starting off by checking if your Netflix app is running its latest version. Perhaps this search bar problem could be an issue with the previous app version. Thus as a response, the Netflix dev team 👩‍💻 may have released an appropriate bug fix in the latest update.
So, whenever you encounter errors with certain Netflix app features, including the search function, it's essential to check for pending updates. To do so:
First, go to the

app store

where you initially installed Netflix.

From there, visit the

Netflix

app page.

If there are updates available, tap the

Update

button.

2. Check the Netflix Server Status
Moving on, another one of your preliminary steps should be checking if this Netflix search problem is common for other users. This search function error could be an ongoing issue for many users with a particular streaming device. As mentioned before, this was the case for Roku and iPad users in the past.
Therefore, whenever you face minor Netflix app issues, like this search error, we recommend checking if other users are reporting similar errors.
For this, you can check DownDetector's Netflix page.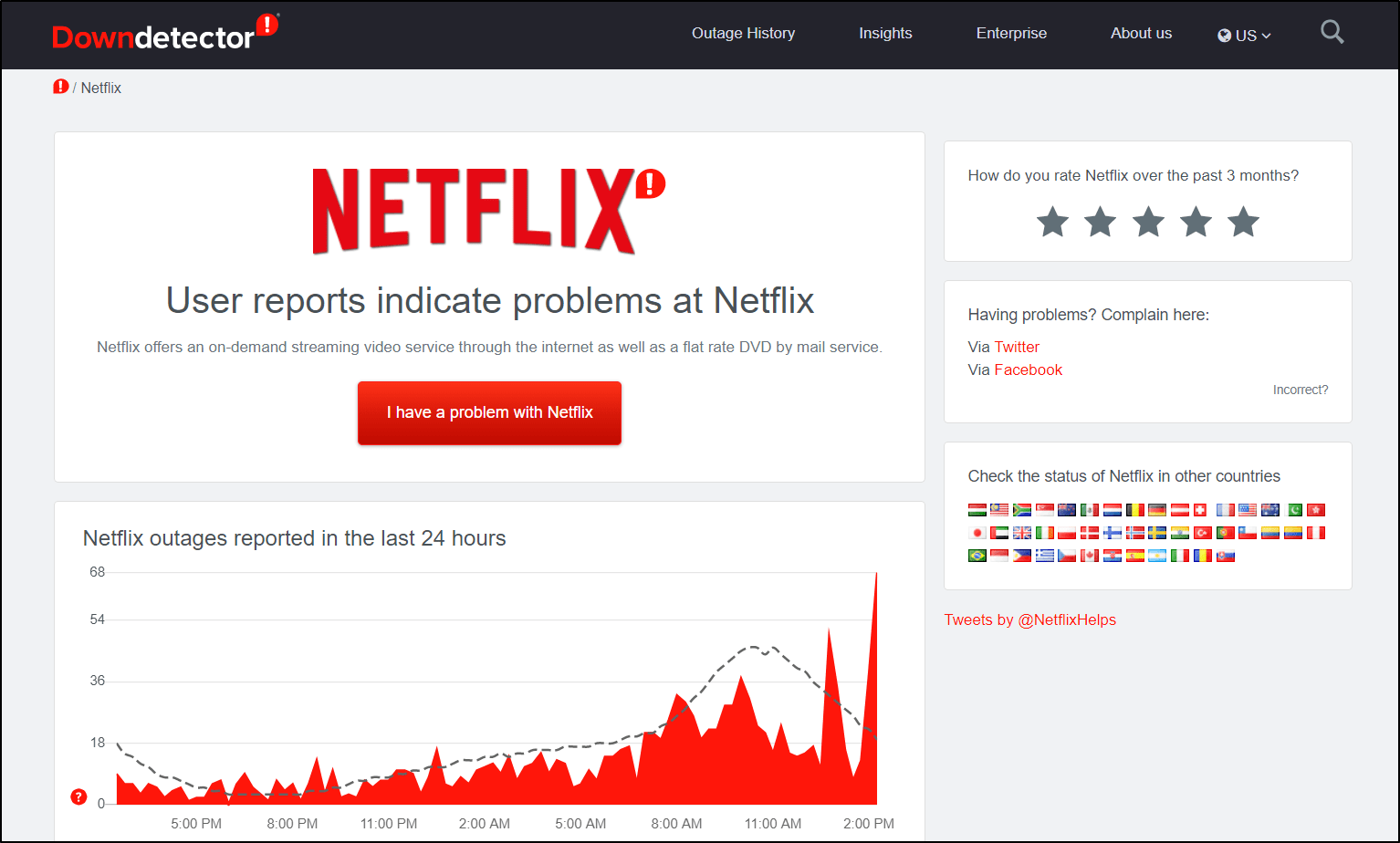 If you find that others are reporting similar ongoing Netflix search problems, this could indeed be a backend issue. These errors should usually get sorted in a day or two. Regardless, you can try raising the problem with the Netflix customer service (Step 8) as well.
3. Test Your Internet Connection
As mentioned previously in the intro, mainer times, your Netflix search bar might not be working because of a weak or absent internet connection. Thus, the Netflix app won't be able to access the data from its servers to respond with relevant search results.
Sure, this process doesn't need blazing fast speeds ⚡ or insane bandwidth. But if your connection broke midway or its speed drastically dropped, expect to see platform errors like this.
That being said, we recommend performing a quick internet speed test on Netflix's own Fast.com. Through this, you can verify if your internet connection is sufficient for Netflix use.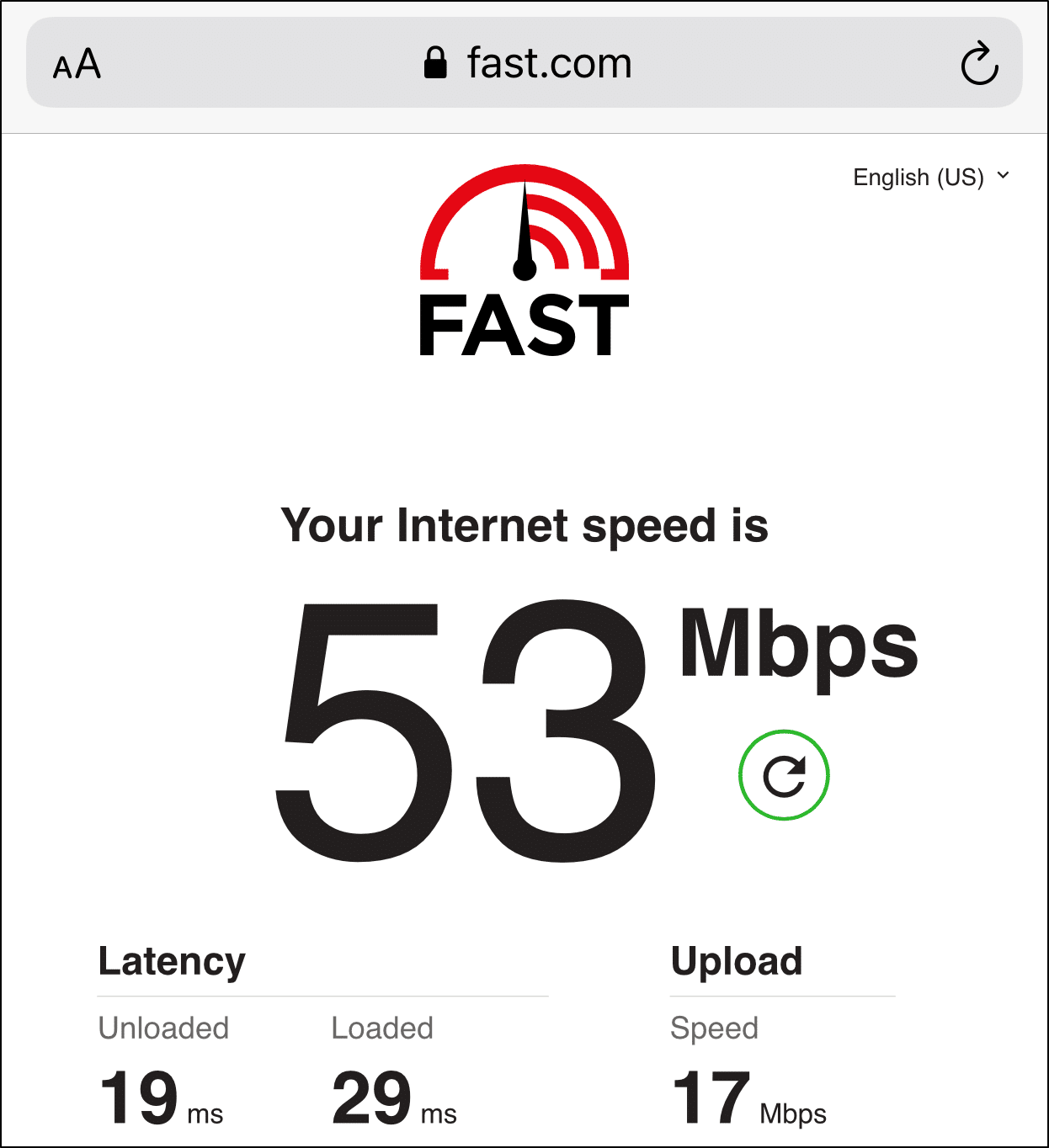 From there, suppose you notice a drop in your internet speed. In that case, you can try the following steps to get a quick internet speed boost:
Reset or Power-Cycle your

Internet

/

Wi-Fi router

.

Connect to a different Wi-Fi source. You can try using a mobile hotspot too.

Contact your ISP regarding the slow and weak Internet connection.
4. Search Netflix Using a Web Browser
This step is an effective temporary solution regardless of whichever streaming device you're using. Instead of using the in-app search function, you can use a far superior search engine, your web browser. Plus, the search results here will navigate you to the exact program page on the app.
With that said, to use your web browser to search for Netflix shows and movies:
First, open your

web browser

. (Google Chrome, Safari, Firefox, Edge, etc.)

Enter your TV Show, or Movie name followed by Netflix (i.e. Brooklyn Nine-Nine Netflix) in the search bar and begin searching.

Then, one of the first results that pop-up should be to the program page on the Netflix site. So, click the link.
If you're watching through your mobile device or set-top box, you may even be redirected to the program page on the app.
5. Test the Search Bar on a Different Streaming Device
Besides utilizing another search engine, an additional temporary fix you can try is using a different streaming device. Considering this issue is mainly caused by an app bug, chances are the error won't reoccur on another device.
From there, if the search function is working optimally, we recommend going to your desired program's page, then add (➕) it to "My List".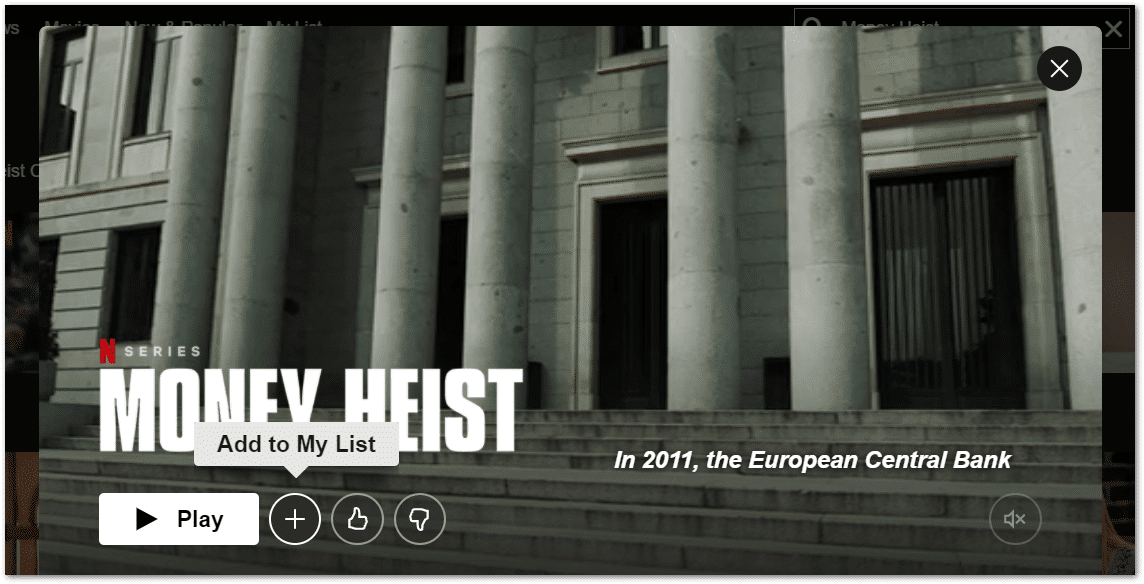 Now, you can access the show or movie from your Netflix homepage under My List while in the comfort of your original desired streaming device.
6. Clear the Netflix App Cache
Moving on, built-up app cache can interfere with certain features on the Netflix app, including the search function. Besides that, these overlooked cache files can slow down the app navigation and cause bugs—The silent culprit for your Netflix search bar not working.
Having said that, it's essential to remove this Netflix app cache from time to time.
For Android devices, Android TVs, and some set-top boxes, you can easily clear this app cache from within the Settings app.
So, To navigate to these settings:
Firstly, open the

Settings

app, and tap on

Apps & notifications

.

Then, select

Netflix

from the list of apps.

Next, tap

Storage & cache

.
Following that, start by tapping

Clear Cache

, and then you can choose

Clear Storage

.
However, for other devices, including iPhones, iPads, Apple TVs, your only alternative is to reinstall the Netflix app (Step 7).
If you're watching through a web browser on Windows, macOS, or Linux, try clearing the web browser data instead.
7. Reinstall the Netflix App
Although this is the only way for you to clear the Netflix app cache on iOS devices, we recommend this step regardless of whichever streaming device you're using.
This is because your Netflix search problem could be a result of corrupted installation or app files. Therefore, through this step, we're completely uninstalling Netflix from your device and deleting it's files. Then, we're installing a brand new copy from your device's native app store.
With that said, the steps to reinstall the Netflix app are similar on most streaming devices.
First, uninstall the Netflix app, either by

long-pressing

for the selection menu or through the

Settings

.

Then, select

Uninstall

or

Remove App

.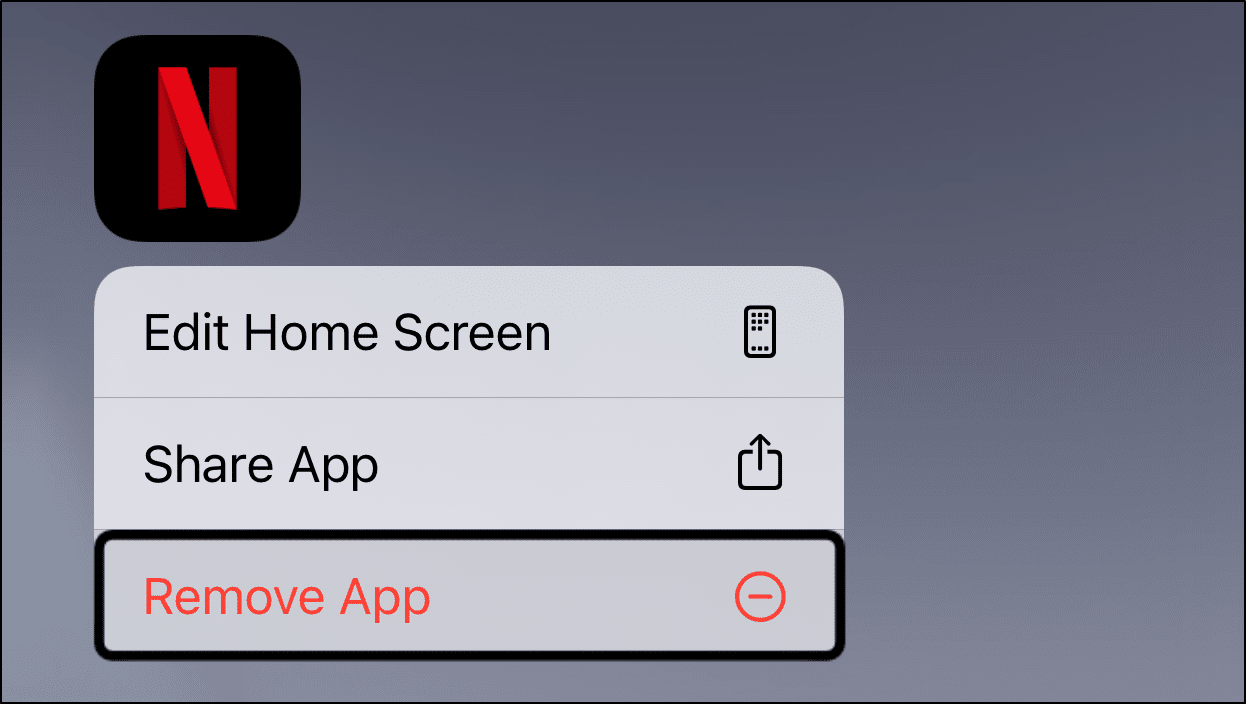 Next, you can choose to

restart your device

or straight go to your

App Store

to install the Netflix app.
With that done, now, open up the newly-installed Netflix app, and check if you're able to search for shows and movies again.
8. Report the Search Issue to Netflix Help
Suppose you've tried everything from your end, and it's been a couple of days, but this Netflix search problem still haunts you. In that case, we recommend raising the issue with the Netflix customer service 📞.
That way, they can identify any ongoing backend errors and come out with an appropriate update. Also, they may be able to provide you with more suitable fixes to this Netflix search problem.
To contact the Netflix customer service, visit their Help Center page. Then, at the bottom, you should see the 2 contact methods (Voice Call, Live Chat). So, choose 1 and explain the search bar issue you're encountering.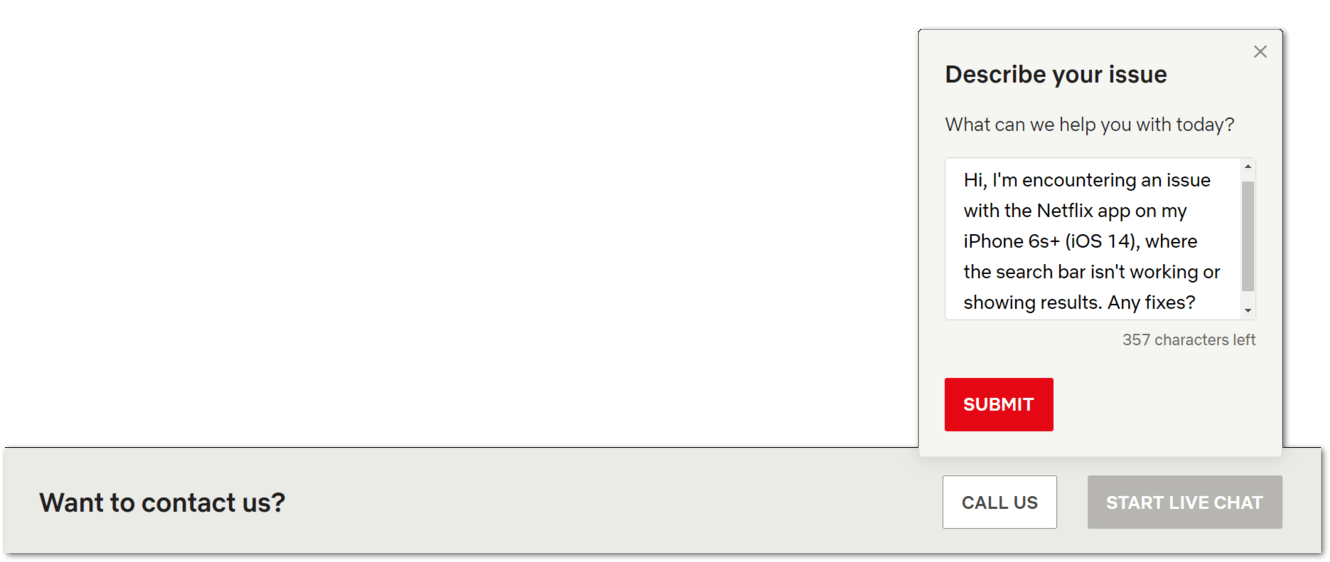 If you're using the preinstalled Netflix app on your streaming device, you can go to the Help Center through the settings. To do this:
First, click your

profile

to access the settings menu.

After that, select

Help

.
Next, you should see the Contact methods,

Call

and

Chat

, at the bottom.
9. Reset Your Device Settings
As a last resort, you can try restoring your device's settings to the default configurations. For many users, this turned out to be the definitive fix when their Netflix search bar wasn't working. So, we surely couldn't leave it out of this complete guide.
For this step, you won't have to clear your streaming device's data entirely, instead you only need to reset the system settings ⚙️. Therefore, in the end, you'll have to log in to your apps again.
The steps may differ depending on the particular streaming device you're using:
For iPhone/iPad
First, from the

Settings

app, select

General

.

After that, scroll down and select

Reset

.

Next, choose

Reset All Settings

.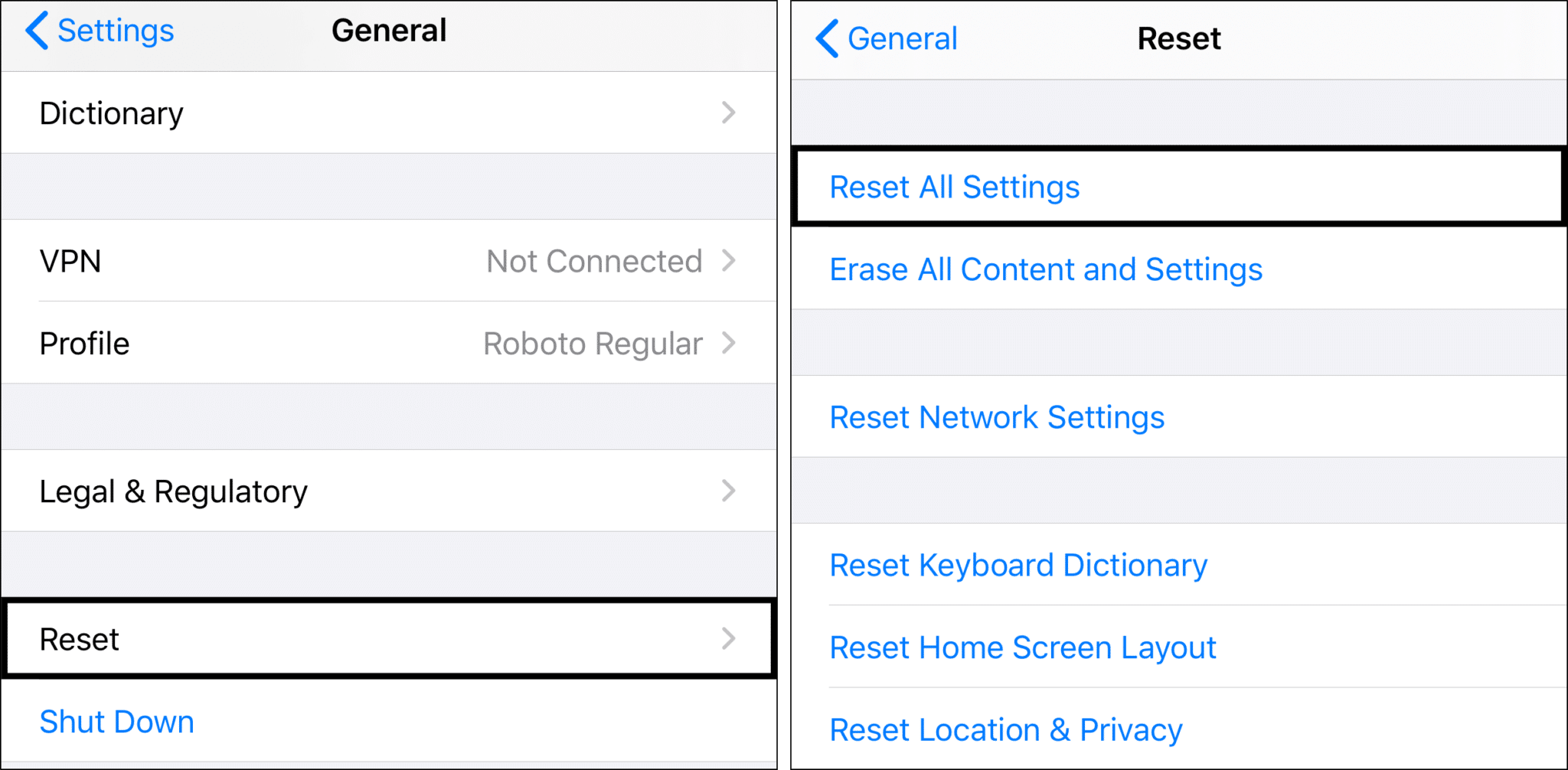 For Android
For starters, from the

Settings

app, scroll down and select

System

.

Next, choose

Reset options

and select

Erase all data (Factory reset)

.
Lastly, on the following pages, again, choose

Erase all data

.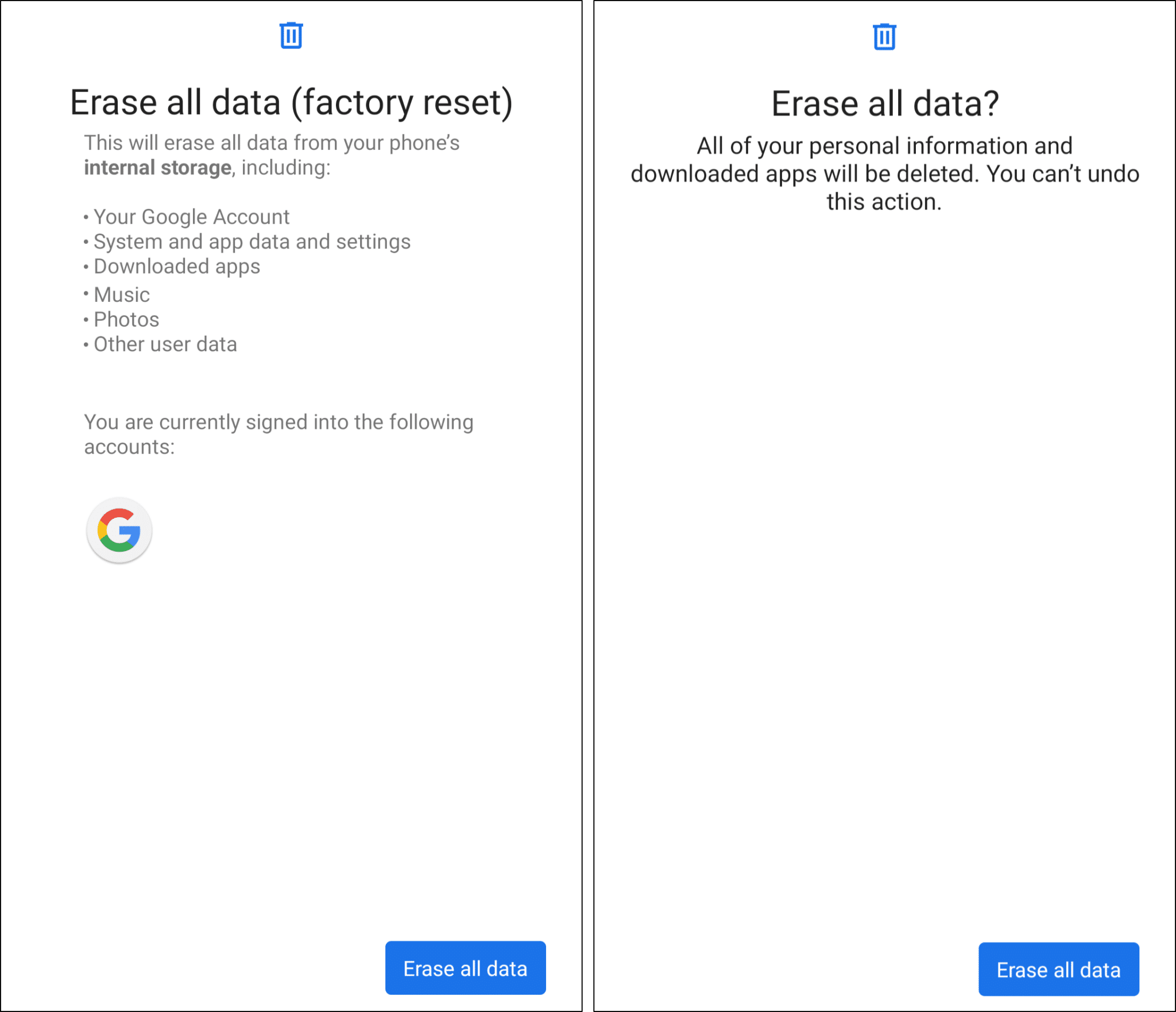 Conclusion
To sum up, those are 9 simple fixes you should try the next time the Netflix search bar isn't working or showing results.
After every fix, don't forget to test out the search function by entering a particular show or movie's name. That way, the next time you encounter a similar Netflix search problem, you'll already know the proper fix.
With that sorted out, now you can freely search through Netflix's vast catalog of shows and movies.
Lastly, let us know in the comments:
Are you facing problems with the Netflix search bar? Which device were you using?

Did any of the above fixes work for you?

Have another fix you think we can add to the list?

Are you facing any other mind-boggling issues with Netflix?
Feel free to share this post with your lads who can't search on Netflix 🤗.