Are you finding that the TikTok Direct Messages (DMs) are not sending or working in general?
Sure, TikTok isn't meant to be a messaging app. Instead, it's more of a platform for you to unleash your creativity in creating content to the world🌎. But having the ability to send quick messages to reach out to fellow TikTokers is definitely an added bonus and arguably a necessity. 
From requesting TikTok duets to having plain-old conversations, there are plenty of reasons for sliding into TikTok DMs. However, it's pretty common for users to slide and crash💥, or face issues with TikTok messages.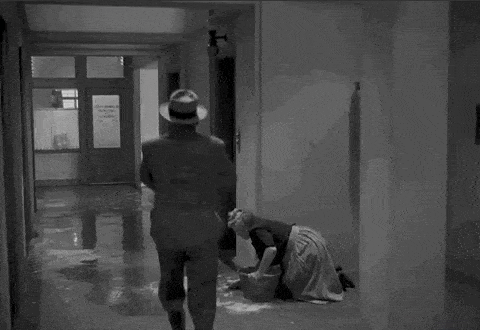 A common problem is the "Unable to Send" error TikTokers get when commenting or sending a message.
Therefore, in this guide, we highlight the causes and the 6 fixes for TikTok messaging problems. Also, this guide caters to all mobile devices, mainly iPhones, iPads and Android devices.
So, let's jump right in.
---
Table of Contents
Why Your TikTok Messages Are Not Working or Sending?
6 Fixes for when TikTok Messages are Not Sending or Working
---
Why Your TikTok Messages Are Not Working or Sending?
There are a few common causes for most TikTokers who face messaging problems. Thus, identifying the cause can help you narrow down the possible fixes.
So, we found the following are the most common causes:
1. You're under the age of 16
Yes, TikTok messaging was initially available to use by all TikTokers no matter how old they are. However, in early 2020, as a security measure, TikTok was forced to ban private messaging for users under 16. Kinda ironic or unfortunate, since a large majority of users are teens. However, those are the platform rules in this day and age to ensure everyone's safety.
If you really need to reach out to a fellow TikToker, try using a different messaging platform. You'll usually find their contact details or email for business purposes on their bio.
Besides that, you'll have to wait till you or the recipient are 16, for messaging to be enabled.
2. You haven't verified your phone number for TikTok
To prevent spam messaging, TikTok made it compulsory for users to verify their phone numbers to be able to send messages. Also, you may have signed into TikTok using your Email rather than your Phone Number.
So, you can perform Step 2 to check if you've successfully verified your TikTok phone number previously.
Perhaps you can't enter your phone number because TikTok says "This number is already registered".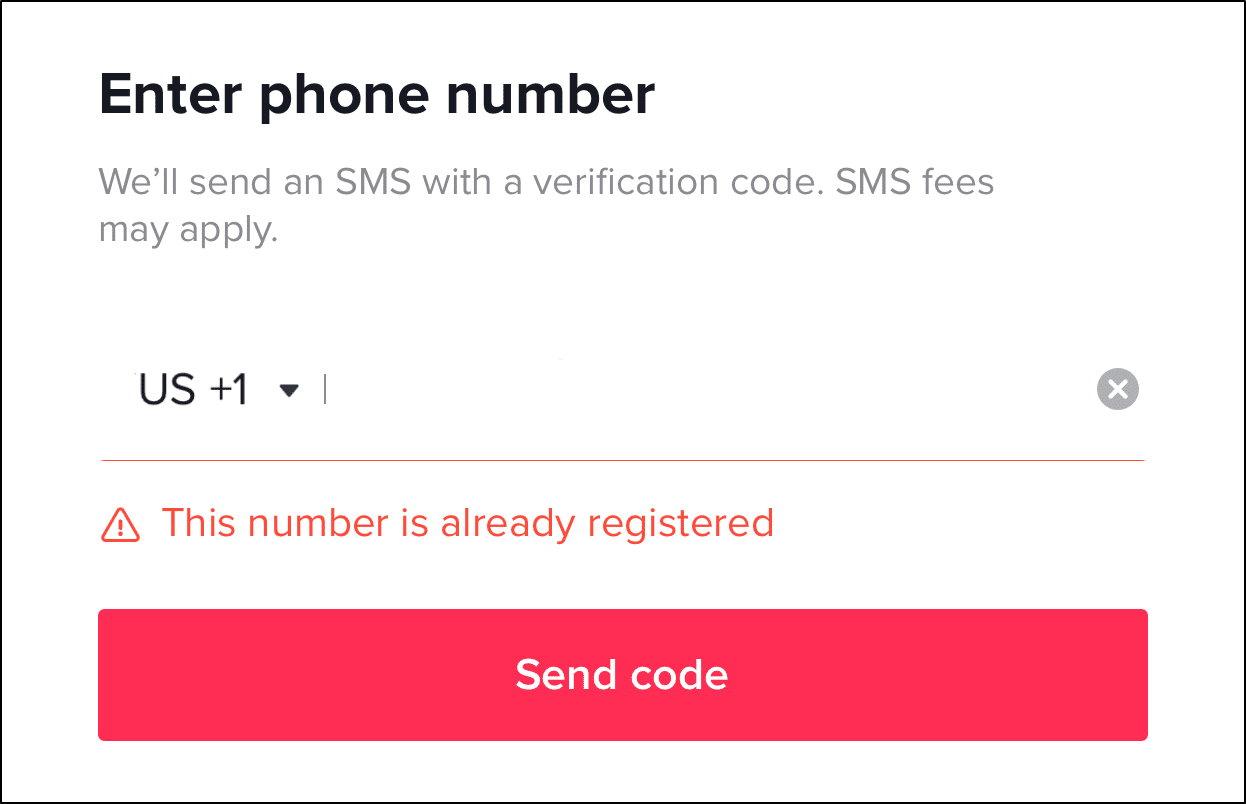 In that case, check if you've used it for any other TikTok account. For this, you can try logging in using your phone number.
Also, you can report this issue to TikTok Support within the app settings. Thus, they can try sorting it out for you.


3. You're trying to message someone you're not following or aren't friends with
Another criterion for TikTok messaging is that both you and the recipient have to be following each other.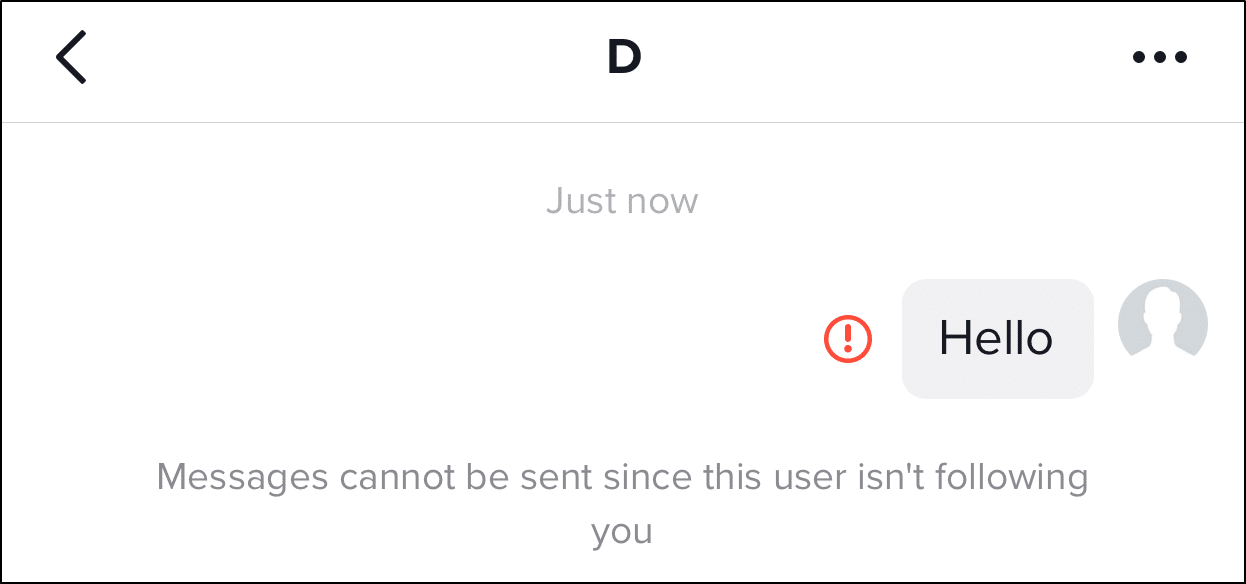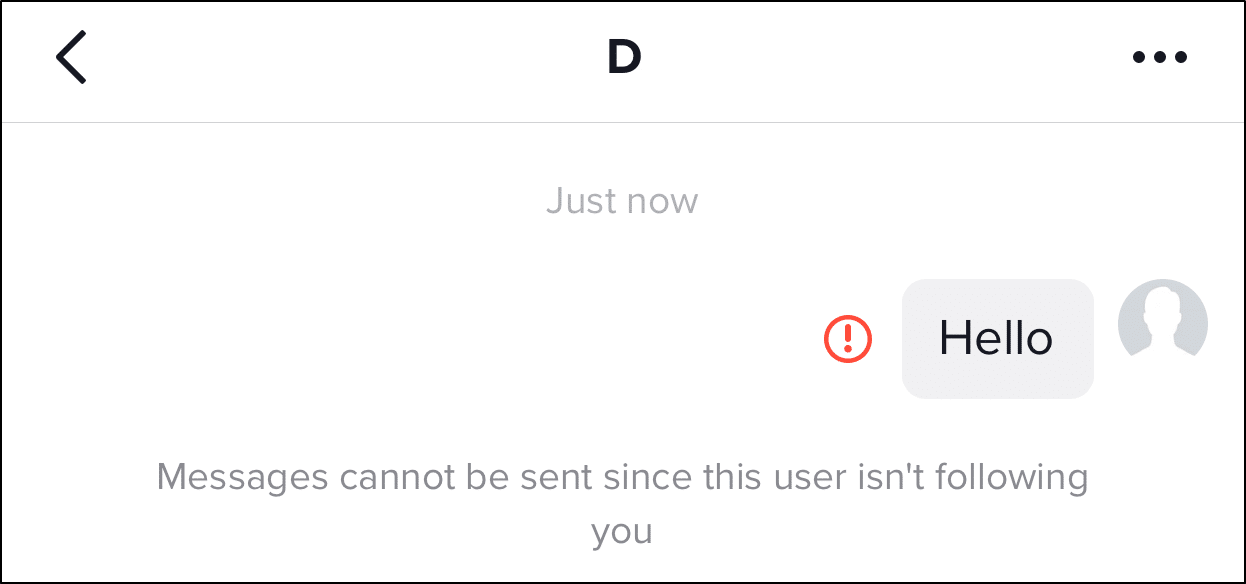 Additionally, the privacy settings for messaging for you and the recipient should be set to "Everyone", "Followers" or "Friends".
Not to worry, we'll show how to navigate and choose these Privacy Settings in detail (Step 3).
4. A widespread TikTok server issue
Additionally, if there's an issue on TikTok's end, this can prevent your messages from sending. In fact, the "Unable to Send" error message results from a server-side problem.
Thus, it's best to check if there are any TikTok server outages or other users facing similar messaging errors (Step 1).
5. A TikTok app glitch related to your phone
On a lighter note, your TikTok messages might not be working temporarily due to a pesky app glitch or bug👾.
In that case, you can perform the general troubleshooting steps like: 
Restarting the TikTok app

Checking for TikTok app updates

Restarting your device

Clearing the TikTok app cache
Also, you'll most likely face these issues on older-generation phones. So, if you're facing app glitches on other apps, then it might be time for a switch.
6. An Account Issue
Another reason your TikTok messages aren't sending might be due to a problem with your account. Sure, this is an unlikely occurrence. 
However, we recommend contacting TikTok support (Step 6) to identify any underlying account issues.
That way, you can be sure if messaging has been disabled for you. Or worse, if you've been shadowbanned👻. But that very rarely happens.
6 Fixes for when TikTok Messages are Not Sending or Working
1. Check the TikTok Server Status
To start, we recommend checking if TikTok servers are currently undergoing issues or outages. So, you might be one of the unlucky ones who were affected. Hence, by checking this page, you get to see if other TikTokers are reporting a similar messaging problem.
For this, you can visit DownDetector's TikTok server status page by clicking here.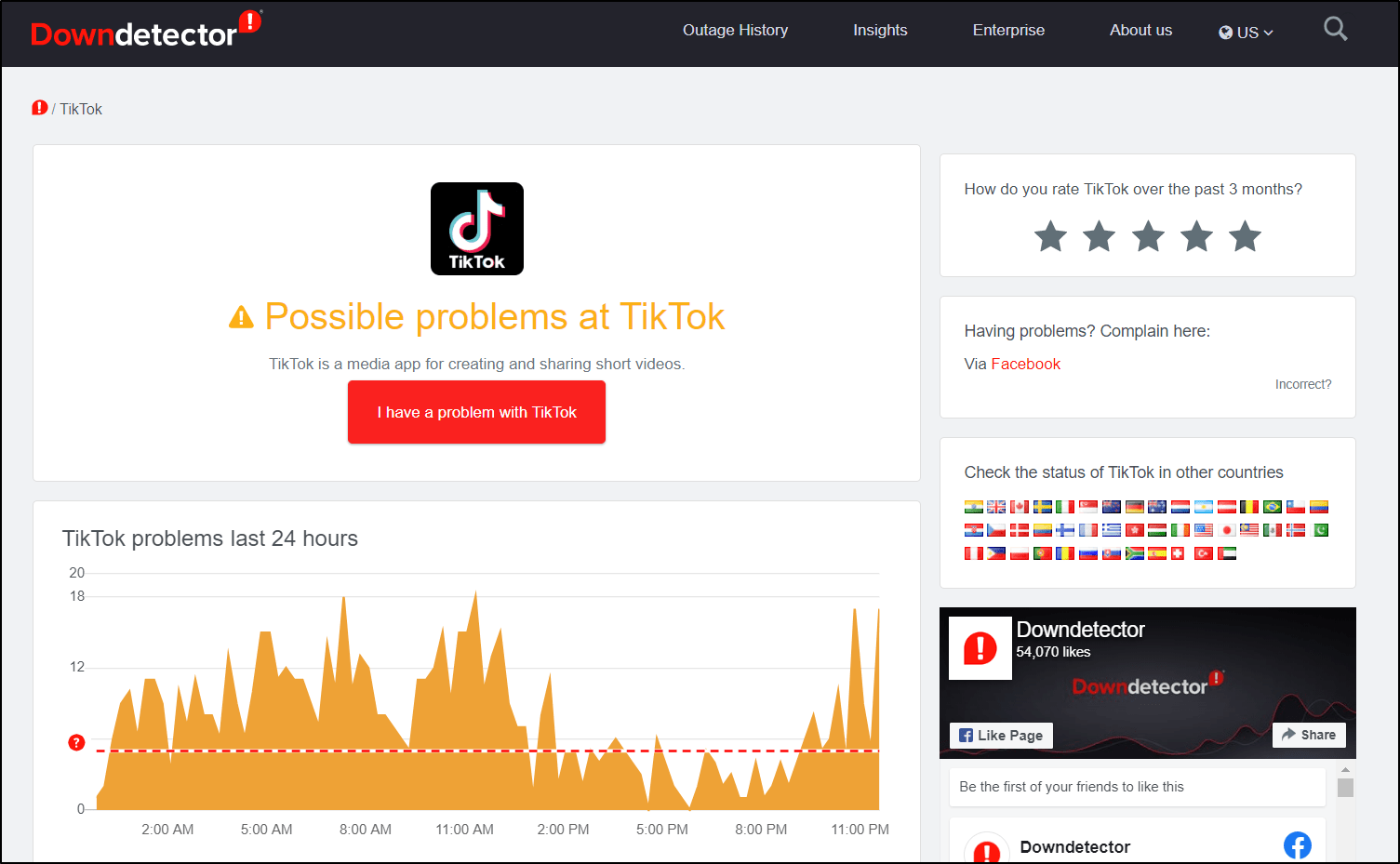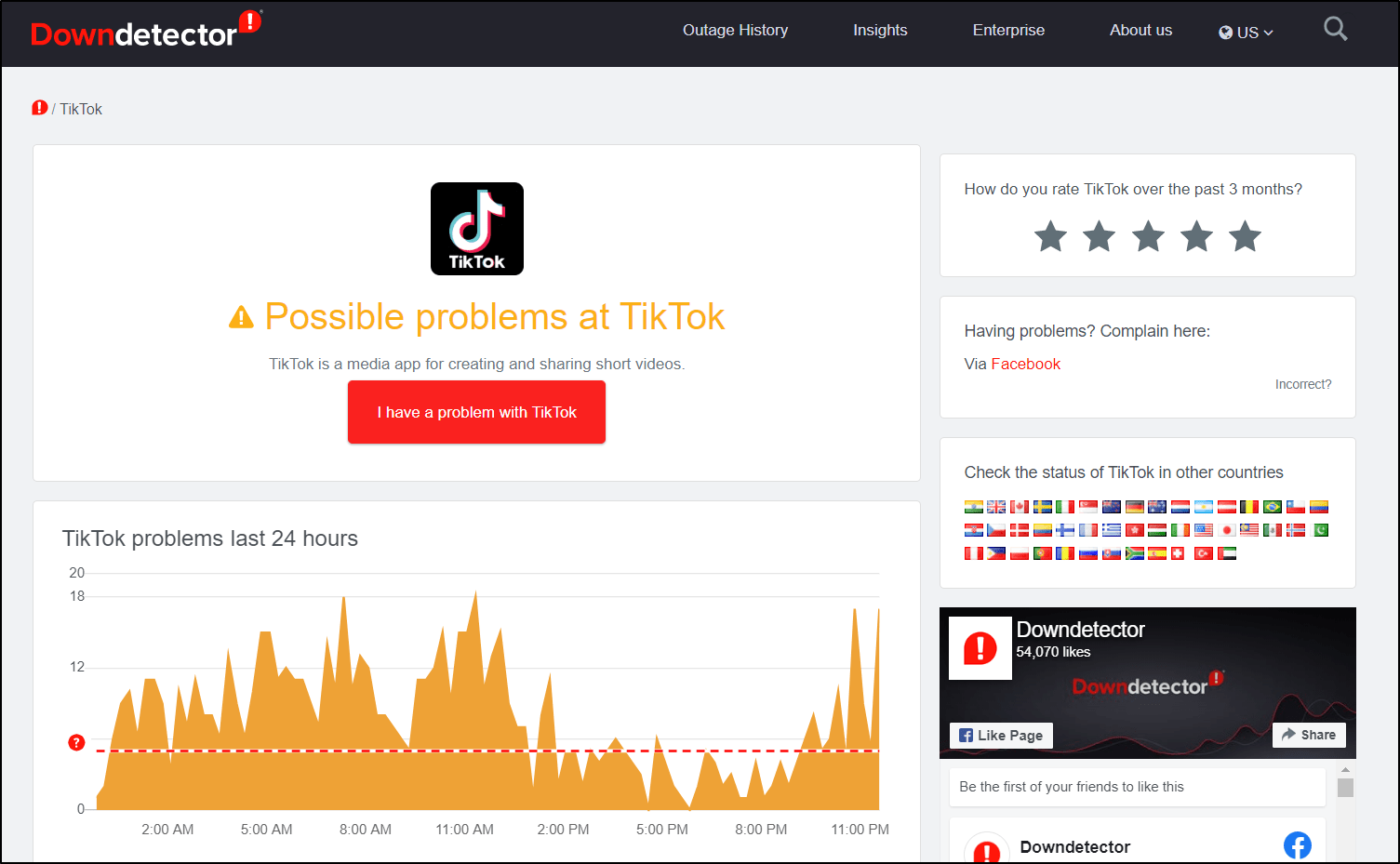 Here, you'll straight away see the current status of the platform as reported by fellow users.
You can also refer to the live map and comment section to see the affected regions and common types of TikTok problems.
So, if you find there are problems with TikTok, try checking in with it later. Usually, these TikTok server-side bugs get sorted out quickly.
2. Ensure that Your Phone Number has been Entered and Verified for TikTok
As mentioned before, a key criterion for TikTok messaging is that you verify your phone number. So, if you or the recipient haven't done this yet, it could be why your TikTok messages aren't going through.
To do this step, it's fairly simple and just like any other phone number verification process:
First, select

Me

from the bottom bar, and tap the

menu icon at the upper-right to access the Settings.
After that, select

Manage Account

,

and tap

Phone number.
Then, enter your phone number and tap

Send code.
Finally, complete this verification step by entering the 4-number code you were texted.
Now, try sending that TikTok message again and check if it's still not working.
3. Check the Privacy Settings for Messaging
If your TikTok privacy settings don't allow messages from your friends or followers, understandably you won't receive messages from them. Instead, they'll be prompted with the following error message: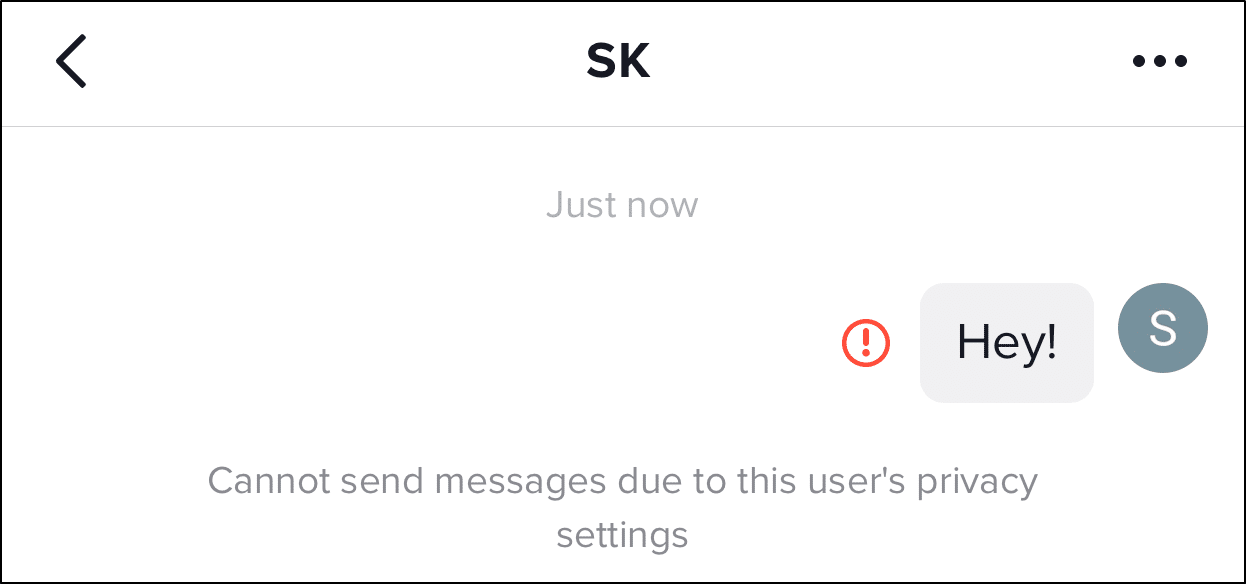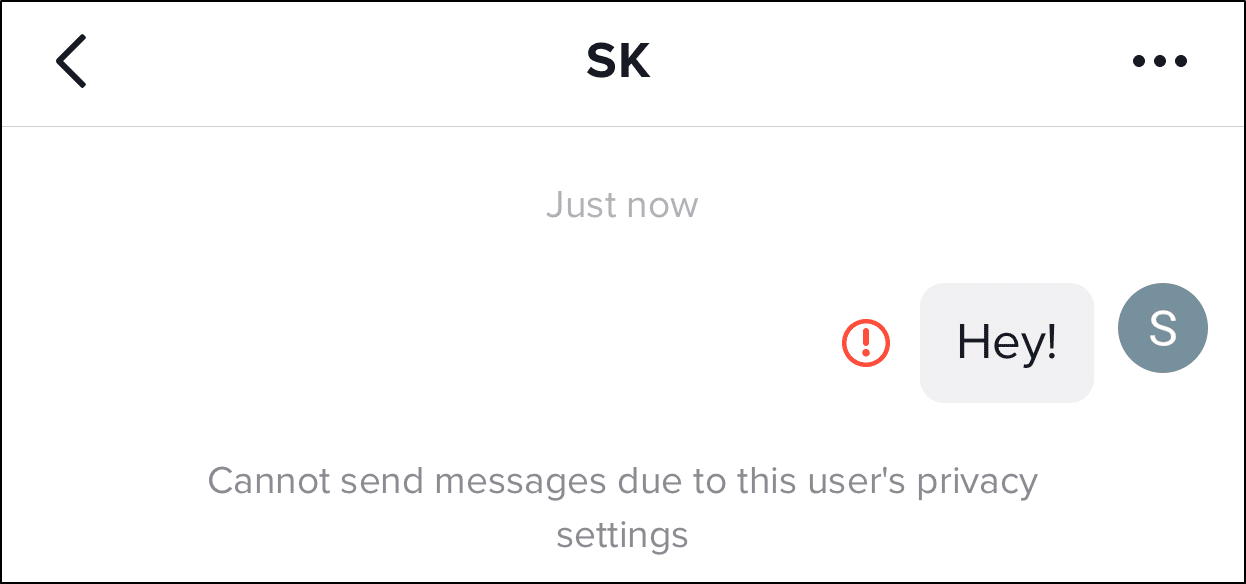 The same happens to you when you're trying to message someone with restrictive privacy settings. Therefore, we suggest giving this setting a quick check since it's fairly simple to do.
First, select

Me

from the bottom bar, and tap the menu icon at the upper-right to access the Settings.

Next, select

Privacy

, and under Safety, tap

"Who can send you direct message".
Here, choose either

Friends

or

Everyone

to allow messages. We'll suggest choosing

Friends if you don't want messages from random followers.
4. Try Messaging Another TikToker/Account
This step is not necessarily a fix, but it helps you identify if the TikTok messaging problem is account-related.
Hence, if you can't send messages to anyone, try reaching out to TikTok support (Step 4) to identify any account issues or bans.
Conversely, if you find your TikTok messages are only unsuccessfully delivered to a particular friend, this could be an issue on their end. Probably they have restrictive Privacy settings or account-related problems. For this, we suggest test messaging one of your Friends from your Followers list: 
On your profile or

Me

page, tap

Followers, and choose a friend.
Then, tap the

Message button to type a message.
5. Check for TikTok App Updates
A common reason users find their TikTok messages aren't working correctly is that their app isn't updated. Perhaps the TikTok messages problem was a bug with the previous app version.
Moreover, with newer updates, TikTok is preventing accounts that mass promote fake likes and followers through messages.
Overall, by updating, you can ensure that the TikTok messages feature is up to date with the latest bug fixes.
To check for pending TikTok app updates, open your App Store (Apple) or Play Store (Android). Then, go to the TikTok app page, and if updates are available, tap the Update button.

6. Contact TikTok Support
If the TikTok messages error has been haunting you for a few days, it's best to bring up the issue with the support team. This step is key to identify account-related problems or bans, since only TikTok can look at the backend. 
The only downside is, owing to TikTok's large user base, it might take a while for them to reach your issue. However, doing this step can get you a more definitive answer for your messaging conundrum.
So, to report your TikTok messages problem to the support team:
First, select

Me

from the bottom bar, and tap the

menu

icon at the upper-right to access the Settings.

Following that, under Support, tap

Report a problem.
For this case, under Select a Topic, choose

Notification and Message

, and then tap

Message.
After that, choose a topic that best describes your problem.
On the next page, to report your error, under "Is your problem resolved" tap

No

, and then select

Still have problem.
Lastly, write a brief description of your TikTok messaging issue, and tap

Report.
And it's that easy to report an issue to TikTok support. With that done, do check your Inbox📥 occasionally to see if TikTok got back to you.
Conclusion
In sum, we noticed that some days our TikTok messages were acting funny🤔. So, we set out to find the common causes and fixes for fellow TikTokers with this problem.
With this knowledge, we curated this guide with 6 fixes for when your TikTok messages are not sending or working properly. 
So, that gives you another messaging platform you can take advantage of. Go ahead and reach out to your fellow friends and TikTokers for duets and collabs.
Lastly, do share in the comments:
What TikTok messaging error are you facing? Are your TikTok messages not sending?

Did any of the fixes above do the trick?

Is there another fix or key info you think we should add on to this list?
Feel free to share this post with your bud, whose TikTok messages aren't working correctly😊.