Are you finding that videos on TikTok keep buffering, freezing, lagging, or are not loading up or playing correctly? Let us guide you through the fixes for these TikTok playback issues to get them playing properly again!
TikTok is the perfect app for when you just want to unwind and take a break off a busy day and have a final screen time. There's no better way to get your daily dose of funny videos and relatable content, or even motivational clips to get you out of bed than with TikTok!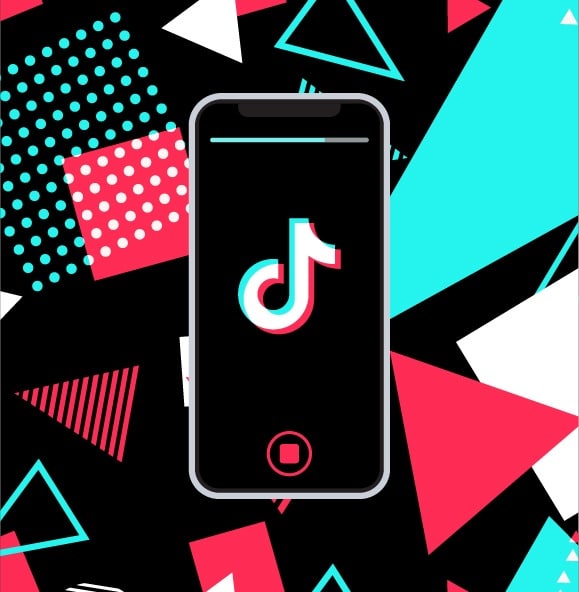 Thanks to its awesome algorithm, we understand how addicting it can get to scroll on your For You page to find videos that fit your preferences one after another. 😎
But, it can get frustrating when you're scrolling through TikTok just for the videos to keep buffering or lagging. Some users even find that videos on TikTok aren't playing correctly and merely show a perpetual loading loop. Therefore, in this guide, we'll go over the most common causes for the videos on TikTok to keep buffering, freezing or lagging. Then, we'll go over 9 fixes for resolving these TikTok playback issues and get the videos to play smoothly again.
Note: The steps in this guide cater to whichever device you're using the TikTok app, namely iOS and Android devices.
---
Table of Contents
Why Are Your TikTok Videos Buffering, Freezing, Lagging or Not Loading or Playing?
9 Fixes for When TikTok Videos are Buffering, Freezing, Lagging or Not Loading or Playing
---
Why Are Your TikTok Videos Buffering, Freezing, Lagging or Not Loading or Playing?
1. Your Device is Having Trouble Running the TikTok App
The first thing that you're most likely to blame when you're experiencing troubles in playing videos on any platform is your Internet connection. However, your device could also be at fault for this when it comes to TikTok. 📱
If you're using an old or low-end device, the TikTok app will most likely struggle to run smoothly, resulting in video buffering and lagging. This is due to the TikTok app's high memory and storage requirements.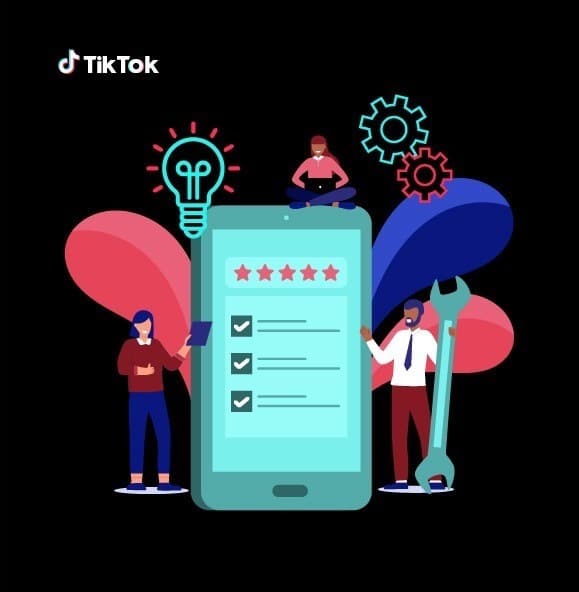 Also, you may have other apps running in the background while using TikTok, which will put additional strain on your device and cause it to overheat or crash.
That being said, fret not, we've compiled a few fixes you can try if this is indeed the cause of video buffering and lagging on TikTok.
2. Your Internet Connection is Unstable
Another major reason you're experiencing TikTok video buffering or lagging issues could be due to an unstable Internet connection. A video-sharing app like TikTok requires a decent download speed, especially as it continuously loads the videos on your For You page. Thus, ensuring they're ready to play when you scroll down.
Similarly, as mentioned earlier, there might be apps running in the background or ongoing downloads that could take up the majority of your Internet bandwidth. So, you'll need a stable Internet connection with no heavy download or background usage for the TikTok videos to run, load and play smoothly.
Also, you can't lower the quality of the videos on TikTok, which leaves you with no choice but to have a higher download speed dedicated to TikTok alone.
Perhaps you have decent Internet or Wi-Fi connection. So, how can this issue still affect you then?
Well, your Internet connection might've fluctuated causing low download speed or latency temporarily. If you think this is the case, you may proceed with Step 2 as we'll provide the steps to improve your cellular Internet connection.
9 Fixes for When TikTok Videos are Buffering, Freezing, Lagging or Not Loading or Playing
1. Check the TikTok Server Status
First and foremost, you need to determine whether the video buffering or lagging issue is happening to other users or only exists on your end. Despite being one of the largest social media platforms in recent years, TikTok users have reported multiple server issues.
This shows that the TikTok server may be at fault for video buffering, lagging, and not running smoothly. Therefore, we recommend that you go to DownDetector's TikTok page to check this.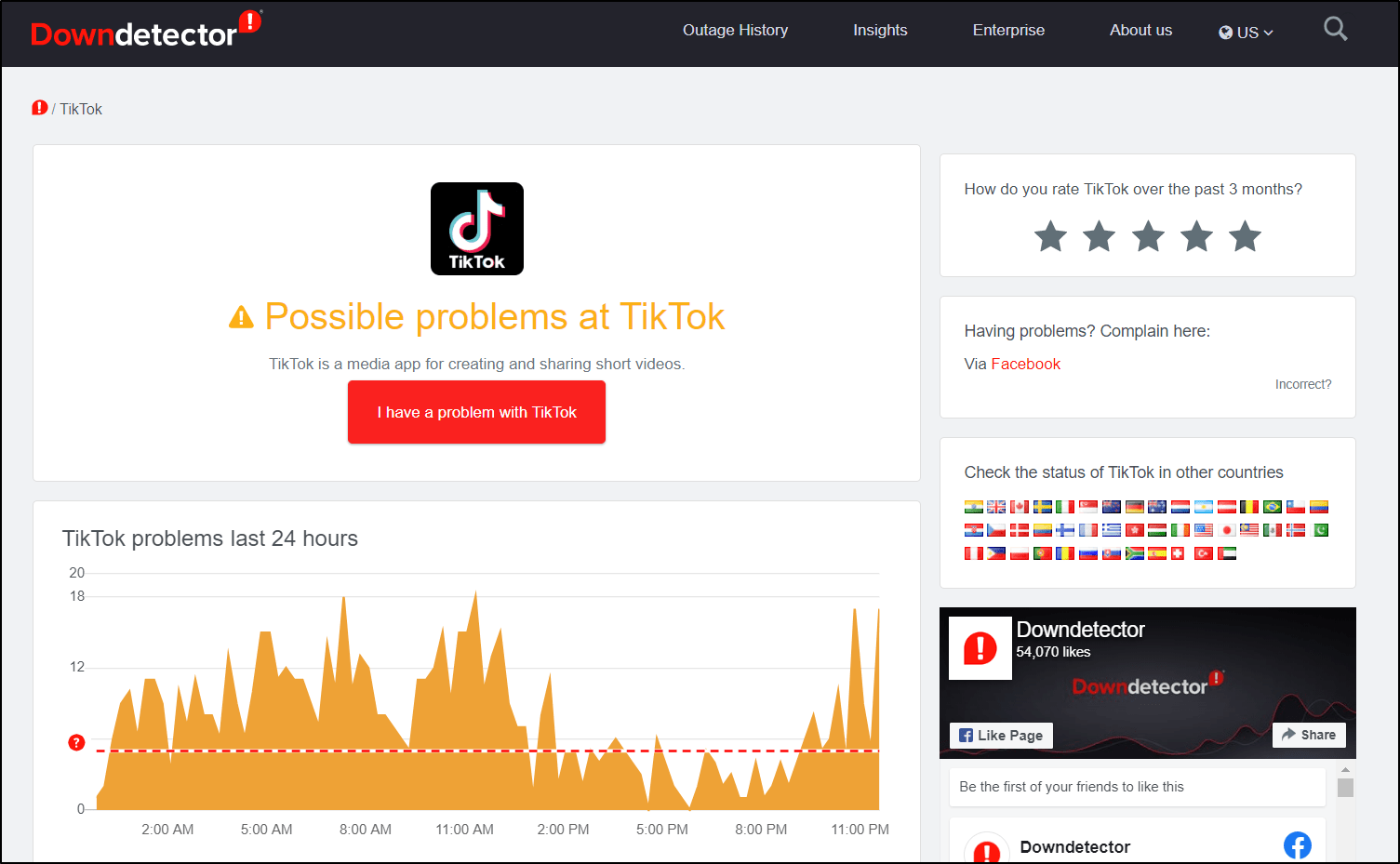 From there, you can observe the live server status for TikTok through the comments section and live map feature.
Here, find out whether other TikTok users are experiencing similar video issues and if so, you might need to wait for a while before going on TikTok. Lucky for us, TikTok takes their server issues seriously and they're usually resolved within a few hours. 👨‍💻
2. Restart or Force Stop the TikTok App
As mentioned before, TikTok requires memory and storage to operate which would cause your device to overheat and run out of resources to run it smoothly. Subsequently, this can cause the videos on TikTok to keep buffering or stop loading.
In this case, we suggest that you try closing and force stopping the TikTok app to end any of its processes running in the background. Plus, through a quick reboot of the app, you can resolve any temporary issues with the app as you're reinitiating a brand new session with the platform.
That being said, here are the steps to force stop or restart the TikTok app on your device:
For Android
Firstly, navigate to the

Settings

app on your phone.

Next, find

Applications

or

Apps

from the settings menu.

After that, find and select

TikTok

from the list of apps.

Finally, click the

Force Stop

button on the application's information page.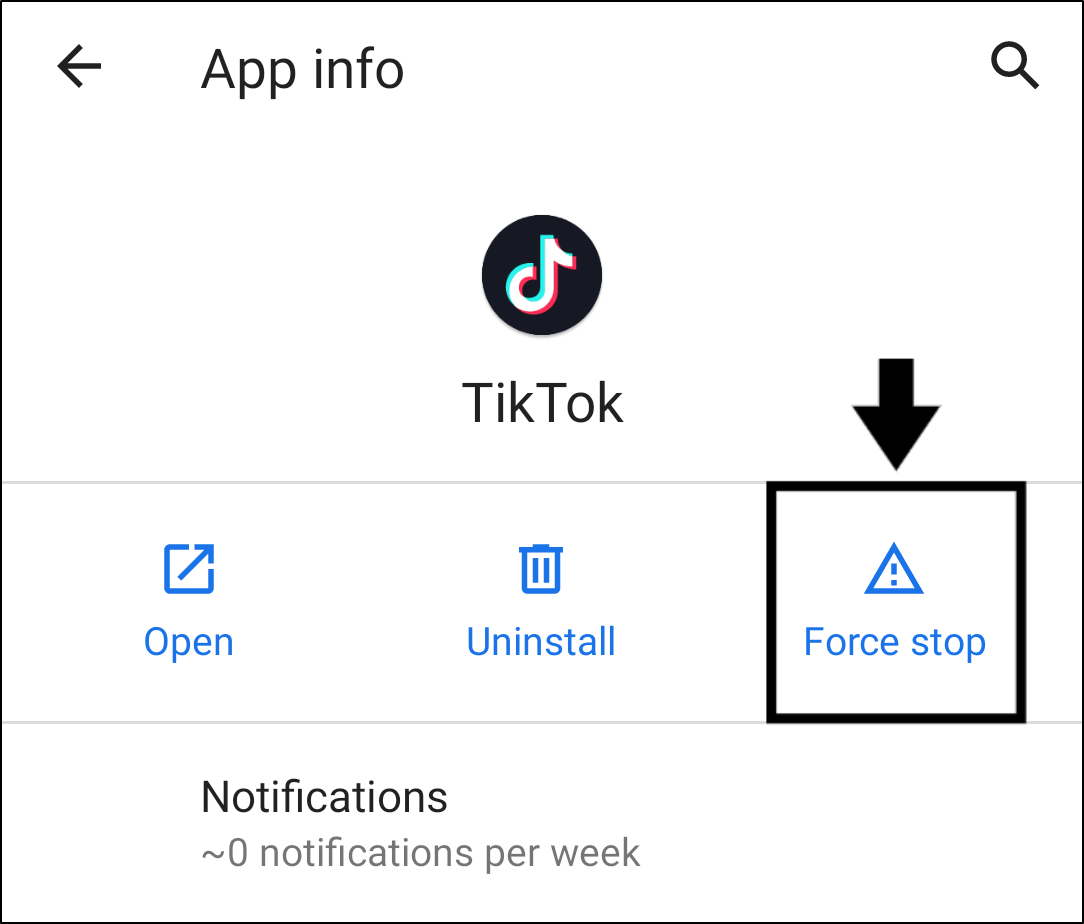 For iOS
First, launch your device's

Application Manager

.

Then, locate the TikTok app and slide it up, down, right, or left to

remove it from the app bar

.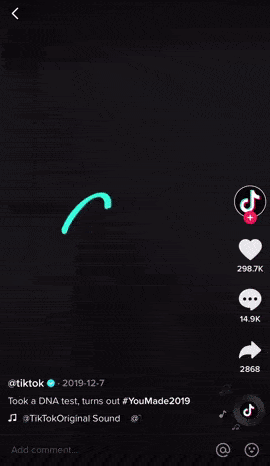 3. Test and Improve Your Internet Connection
As an unstable Internet connection is said to be one of the main culprits for video issues on TikTok, we recommend that you test your Internet connection and take note of any low speeds or latencies.
This step is crucial because you don't want to waste time looking for other app-related fixes when the real issue is connecting to the app itself.
So, we recommend that you test your connection by running an online Internet speed test. You can perform a quick Internet speed test and get your result within a minute by using Fast.com.
If your Internet connection is not at its expected speed, there are ways to improve it. You can boost your Internet speed by doing the following:
Turn on Airplane Mode

✈

and then disable it

Switch between a mobile data and Wi-Fi connection

Forget and reconnect to your Wi-Fi connection
After trying these steps, do you spot any improvements in playing videos on TikTok? If not, we recommend that you follow the next fixes as it might not be your Internet's fault after all.
4. Change or Restore Your DNS Address
Another network-related setting that can interfere with your device's Internet connection is the DNS (Domain Name System) address. From there, an affected Internet connection could be the culprit behind the TikTok playback issues. In such cases, the TikTok app isn't able to successfully establish a connection with its servers to download the content completely and correctly.
Basically, the purpose of the DNS is to translate easy-to-understand domain names to numerical IP addresses that a computer can understand easily. In short, this address information ensures that the TikTok app on your device can connect and download data from its servers without any restrictive DNS configurations.
That being said, for some users using the default DNS configurations resulted in network errors, including playback errors on the TikTok app. Thus, after switching to a custom DNS address, such as using Google's DNS (8.8.8.8), fixed the issue for them.
Therefore, the steps below will guide you in changing the DNS configurations for a particular Wi-Fi connection on your mobile device:
For Android
First, go to Settings > Wi-Fi or tap the Wi-Fi icon in the notification shade.
After that, tap on the type of connection consisting of your Wi-Fi.
Next, tap on the Wi-Fi you are connected to and select Advanced Options.
Following that, under IP Settings, change DHCP to Static.
Then, for DNS 1, erase the previous IP and enter 8.8.8.8
Repeat for DNS 2 but replace the IP with 8.8.4.4, which stands for Google DNS
Save the changes
For iOS
Go to Settings > Wi-Fi or tap the Wi-fi icon in the notification shade
Choose the Wi-Fi connection you're using to access its settings. You may have to select Advanced Options to access these settings.
(Optional) Under IP Settings, change DHCP to static.
After that, select Configure DNS to edit the DNS address.
Then, on the following page, under DNS Servers, tick Manual, erase the previous IP, and enter 8.8.8.8.
(Optional) Repeat for DNS 2 and add 8.8.4.4 which stands for Google's DNS.
Finally, tap Save at the upper-right.
Note: Suppose using a custom DNS doesn't fix your TikTok login issue or instead only further slows down your Internet connection. In that case, you can follow the same steps to remove the custom DNS address and stick with the defaults. Else you can reset these network configurations through the following fix (Step 5).
5. Reset the Network Settings
By now it's clear that an internet connection is a key to having a stable and smooth video playback on TikTok. Thus, network connection errors could be the reason behind videos on TikTok that keep buffering or lagging constantly.
Therefore, one can try to reset all the network settings on their device to let their device start gathering network information from scratch. There may have been errors or conflicts with the previously stored data that might be interfering with the network connection. Thus, this reset ensures that all the network information stored on your device is cleared.
Hence, after performing this step, you'll notice that your saved Wi-Fi connections, passwords, any configured VPNs, ports or other custom-set network settings are erased. All this ensures that you can start off with a clean slate on a certain network.
Plus, doing this step can also restore your device's default DNS address configurations (Step 4), which may be resulting in network errors.
On that note, to reset network settings on your device:
For Android
For starters, from the Settings app, scroll down and select System.
Next, choose Reset options and select Reset Wi-Fi, mobile & Bluetooth.
For iOS
First, from the Settings app, select General, scroll down, and select Reset.
Next, choose Reset Network Settings.
6. Reconnect or Disable Any VPN Services
Using a VPN connection or a proxy server can interfere with your Internet connection leading to TikTok videos buffering or other playback problems. Conversely, using a VPN could also turn out to be a fix as it can help you spoof your location and connect with a different region's TikTok servers — one where there isn't ongoing server problems (Step 1).
For this, it's important to utilize a premium VPN service and avoid "free" or low-quality services that may only backfire and have TikTok's security system flag and block your connection. Therefore, our recommendation would be NordVPN, which is perfect for all your VPN needs!
Needless to say, a VPN service can come in real handy in today's digital world where a lot of our actions are online and through websites. However, a misconfigured VPN could interfere with your device's network connection, causing it to be unstable and to experience low speeds.
Hence, one simple fix we recommend trying is reconnecting your VPN which may configure it correctly again. For this, whether you're using a premium service or have manually configured it, try disconnecting and enabling the VPN connection again.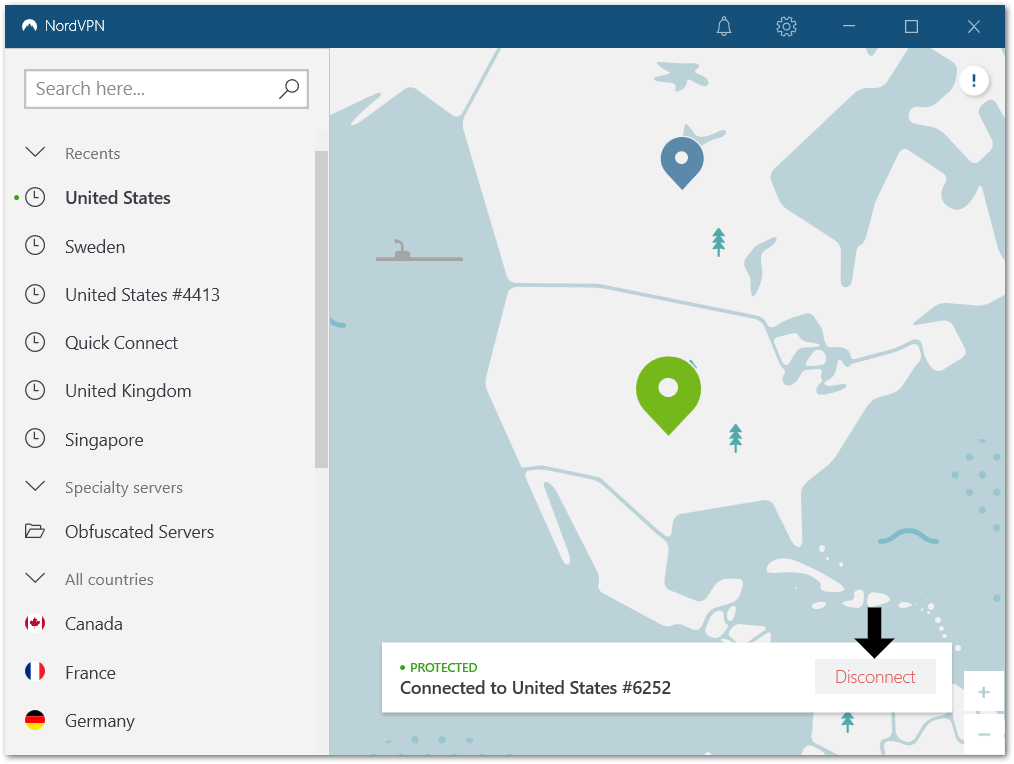 Besides that, you can also try connecting to a different server or even one that's in a different region. Also, you can reach out to the service's support team, to understand which servers are optimal for the TikTok platform and for your regular Internet activities.
However, if you find that your VPN connection is the culprit behind your TikTok playback problems, you can try disabling it all together before accessing the platform. Perhaps there could be an interference between the particular VPN service and the TikTok platform. Otherwise, the TikTok platform might be flagging and blocking your connection request since it's using a VPN. 🚫
Want to try a Top-Notch VPN for TikTok and Other Stuff? Try NordVPN!
We personally use NordVPN almost daily to surf through social media and the web securely and to even watch a wider range of shows on Netflix and other streaming services. It's safe to say, we found it works error-free when browsing and watching videos on TikTok.
Plus, it's surely one of the more affordable VPN options out there!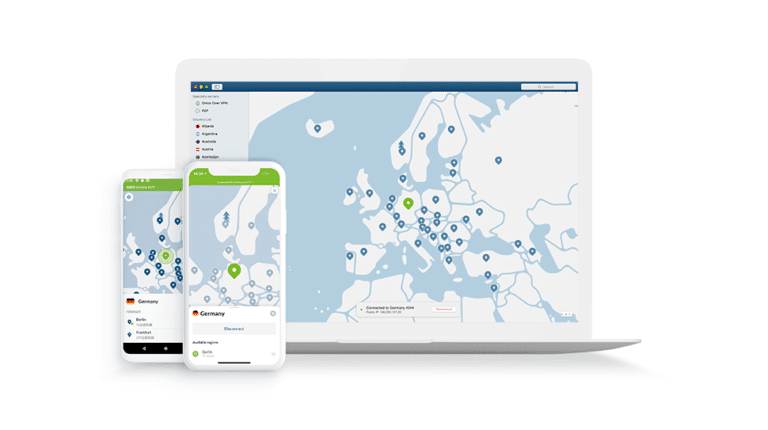 ---
Get NordVPN with up to 68% OFF today!
---
7. Clear the TikTok In-App Cache
We've already mentioned how TikTok can take up a lot of storage space on your device, and this is largely due to its use of cache to improve your experience each time you visit TikTok.
Admittedly, the cache collected greatly aids in loading the app faster and tailoring the content to your specific preferences. It can, however, go the other way if the cache and data become overloaded or corrupted.
Thus, it's extremely important to clear these data, which eventually become 'junk data' and cause your TikTok app to perform poorly.
Having said that, the following are 2 ways you can remove this TikTok cache:
Through the TikTok App Settings
Having said that, TikTok has a cache-clearing feature built in to help with this problem. Here's how to make the most of this feature:
To begin, open the app and choose

Me from the menu in the lower-right corner of the screen.

Then, press the three dots icon or the menu button in the upper-right corner to access your Settings and Privacy options.
Finally, select Clear cache from the Cache and Cellular Data section.
Through the Device's System Settings (For Android)
If you're using an Android device, you can delete even more app cache and data within the system settings. To navigate to this option:
First, open the Settings app, and select Apps & notification.
Then, select TikTok from the list of apps.

After that, choose Storage & cache.
Next, start by tapping Clear Cache, and then you can also select Clear Data.
8. Reinstall the TikTok App
Perhaps clearing the cache isn't enough. It's time for a full sweep. 💣
Although you've cleared the cache using the in-app feature, there might be some residue corrupted data left. The only way to clear these off completely is by reinstalling the TikTok app.
Besides, reinstalling the TikTok app will allow you to acquire the app's most recent updates, which usually include app improvements, new features and bug patches.
That being said, here are the steps you can take to uninstall and reinstall the TikTok app. These apply to both Android and iOS devices:
First, locate the

TikTok

app on your home screen or app list.




Then, long-press it to open the selection menu.




Next, select

Uninstall

or

Delete App

.

Finally, go to the

App Store

(iOS) or

Play Store

(Android), and then

install

the TikTok app from the TikTok app page.
You can now log in to your TikTok account and check whether the videos are playing smoothly without buffering or lagging.
9. Check Through a Mobile or Desktop Web Browser
If none of the steps seems to have worked for you, we have a final suggestion that can get you back into the TikTok world. 💃
Maybe the issue is caused by your device or the TikTok app itself, so we recommend you get off the app. Yes, you can access TikTok without using the app and you can choose to do so on your phone or a desktop device.
Having said that, you may access TikTok with the same features and functionality by searching for tiktok.com via a native browser app or a desktop web browser.
On mobile, you can search tiktok.com using a web browser app on your phone and log in to your TikTok account. You should be able to use TikTok with the same features as its app using a native browser app such as Google Chrome or Safari.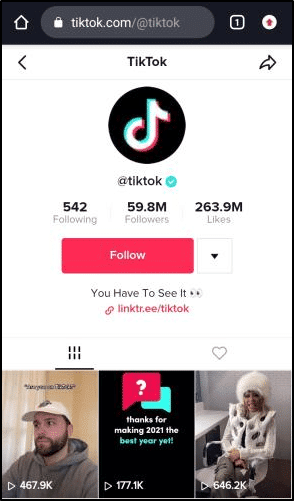 You can also try accessing TikTok from a different device, such as a web browser on your desktop device.
If a weak Internet connection doesn't cause your TikTok video playability problem, this fix should do the trick.
When you browse TikTok outside of its app or from a different device, the videos should play without buffering or lagging, unless it's a server-side problem that's affecting you no matter which device you're using.
Conclusion
To conclude, a few factors contribute to the issue of TikTok videos buffering, lagging or not playing properly. From device-related problems to Internet connectivity issues, they can be a huge annoyance when you just need your dose of short videos entertainment.
Thus, we've compiled this guide of 2 main reasons and 9 fixes you can try when the videos on TikTok just won't stop loading or even crashing the app. These fixes apply to the TikTok app on Android and iOS devices. 🤩
Finally, we hope that this post has provided you with complete information to help you resolve the said issue.
If you're struggling with any other TikTok problems, feel free to check out our other guides here to find the right solution. Do you require more? Please leave a remark, and we will gladly assist you. 👼
Lastly, let us know in the comments:
Are you also having trouble with TikTok videos buffering, lagging or not playing properly? Feel free to share your experience.

Which device are you using for TikTok?

Did any of the above fixes work for you?

Are there any other fixes that you think we should add to the list?
Keep the videos playing and share this guide with those struggling with a similar issue! 😃