Don't lose your mind just yet! We've got solutions for your Twitter direct messages (DMs) that aren't sending, loading up or generally working correctly.🥳
Since its launch in 2006, Twitter has been the go-to platform for many to rave about anything under the sun. From controversies to genuine news, you can find all sorts of content on Twitter.
The direct messaging feature on Twitter allows registered users to have private conversations. So, this feature serves as a means for users to share, discuss and stay connected.
However, some users have complained of Twitter messages not being sent through correctly. Not only is this frustrating, but it's also very confusing because it often happens out of the blue.
That being said, in this article, we'll be discussing everything about Twitter direct messages — mainly the issue of Twitter messages not sending and loading.
Let's get started!
How to Send a Direct Message (DM) on Twitter?
Direct Messages (DM) are non-public conversations or messages you can send to other Twitter user(s). Before we get into the technicalities of solving twitter messaging problems, let's have a quick look at the correct way to send a direct message (DM) on Twitter.
Here's how you can slide into someone's DMs on Twitter:
Firstly, click the envelope icon at the bottom-right. You'll now be directed to the history of your Twitter messages. All the DMs you've sent before will be listed here.
Next, tap on the message icon bubble to create a new message. In the address box, enter the username(s) of the people you wish to send a message to. As of now, Twitter has a limit of 50 people to be included in group messages.
Then, enter your message into the given space. In addition to text, you can include a photo, video, or GIF in DMs. From the message compose bar, or the plus icon you can access the following options:

Photo icon: Allows you to take a photo or record a video, or attach one from your device gallery. You have the option to edit your photo before sending your message. To do this, tap on the photo to bring up an editing screen where you can enhance, crop, and add filters. When you are done editing, tap Save.
GIF icon: Allows you to include an animated GIF in your messages by searching in the Twitter media library.
Finally, tap on the paper airplane icon to send your message. Your message should now be delivered.
To know if your message has been delivered successfully, you should look for a check mark (✓) under your text bubble. Once the recipient has read your message, you'll be able to see the word "seen" below the checkmark after clicking it.
10 Fixes for Twitter Direct Messages (DMs) Not Sending
1. Check If You're Blocked by the Recipient
Twitter doesn't permit sending DMs to users who have blocked you. So, you will not receive any notifications when someone blocks you. That being so, you need to investigate your "blocked status" by yourself.
There are two ways you could confirm your suspicion:
Firstly, you can visit the user's profile. If you notice that you're not following the user, click the Follow button. If you have been blocked, you will receive a message reading, "You have been blocked from following this account at the request of the user.".
Secondly, previous tweets from the user that has blocked you will no longer be on your timeline. Twitter automatically removes their tweets from your timeline once they've blocked you. Likewise, your tweets will no longer show up on their timeline too.
Following these two steps, you can identify if you've been blocked. If you are blocked, it's most likely the reason why your Twitter direct messages (DMs) are not sending to them.
2. Disable Your VPN Service
Virtual private networks (VPNs) are amazing for online privacy but not so much for a strong internet connection. So, VPNs can make your internet connection slower or unstable. Moreover, VPNs will randomly change your IP address, making it more difficult for your device to communicate with Twitter's servers.
To rule this out as a possibility, turn off your VPN momentarily and then, try to send a DM. Here's how you can disable a VPN connection on your device:
Disabling VPN on iOS
Firstly, go to Settings > General.
Next, scroll down to VPN & Device Management.
Finally, toggle the VPN slider into an off position
Disabling VPN on Android
Firstly, go to Settings > Networks & Internet.
Next, select 'Advanced' and click on VPN.
Finally, toggle off VPN.
On the other hand, if its an application-based VPN service, you should be able to easily disable it through the app and its available controls.
If your DMs are sending after disabling the VPN, you'll have to get in touch with your VPN service provider to tackle this issue. A good VPN service will only slow down your connection in small, unnoticeable levels that doesn't impact your online activity. So make sure you're choosing the best VPN for your devices.
If you ask us, we recommend NordVPN, which is fast enough as our daily driver, keeping us protected at all times, even when browsing through our social medias, including Twitter.
So, do check out NordVPN and their insanely-valued deals for a good-quality VPN subscription!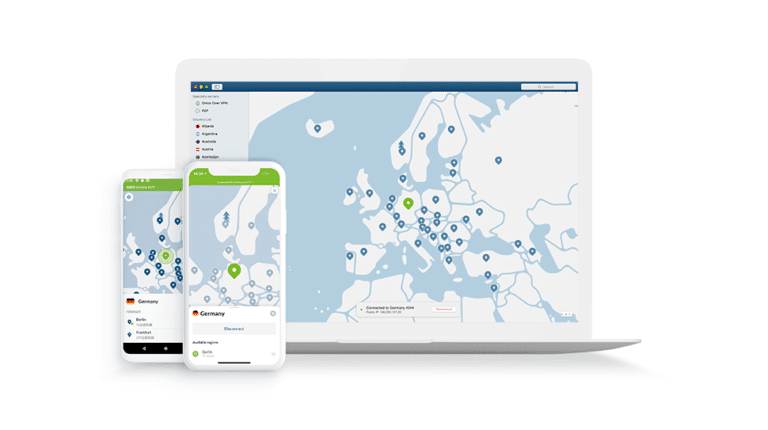 ---
Get NordVPN with up to 68% OFF and more today!
---
3. Clear Your Web and Media Storage
Web and media storage includes cache files, photos or media files, and scripts. When in large amounts, this data can easily get corrupted and result in your Twitter application malfunctioning. That being the case, it's always best to clear the web and media storage from your device.
Here's how to clear Twitter cache and data on Android:
Firstly, go to Settings > Apps & Notifications > Twitter.
Secondly, click into 'storage and cache'.
Here, you can choose to clear cache and clear storage. Choose both the options to clear Twitter's cache and data completely from your device.
Here's how to clear the web and media storage data within the Twitter app settings:
Firstly, open your Twitter app and access the side menu panel.
Next, tap on Settings and Privacy > Data Usage. Here. you will see two tabs: Web Storage and Media Storage.
Tap into Web Storage and select "clear web storage".
Then, click into Media Storage and select "clear media storage".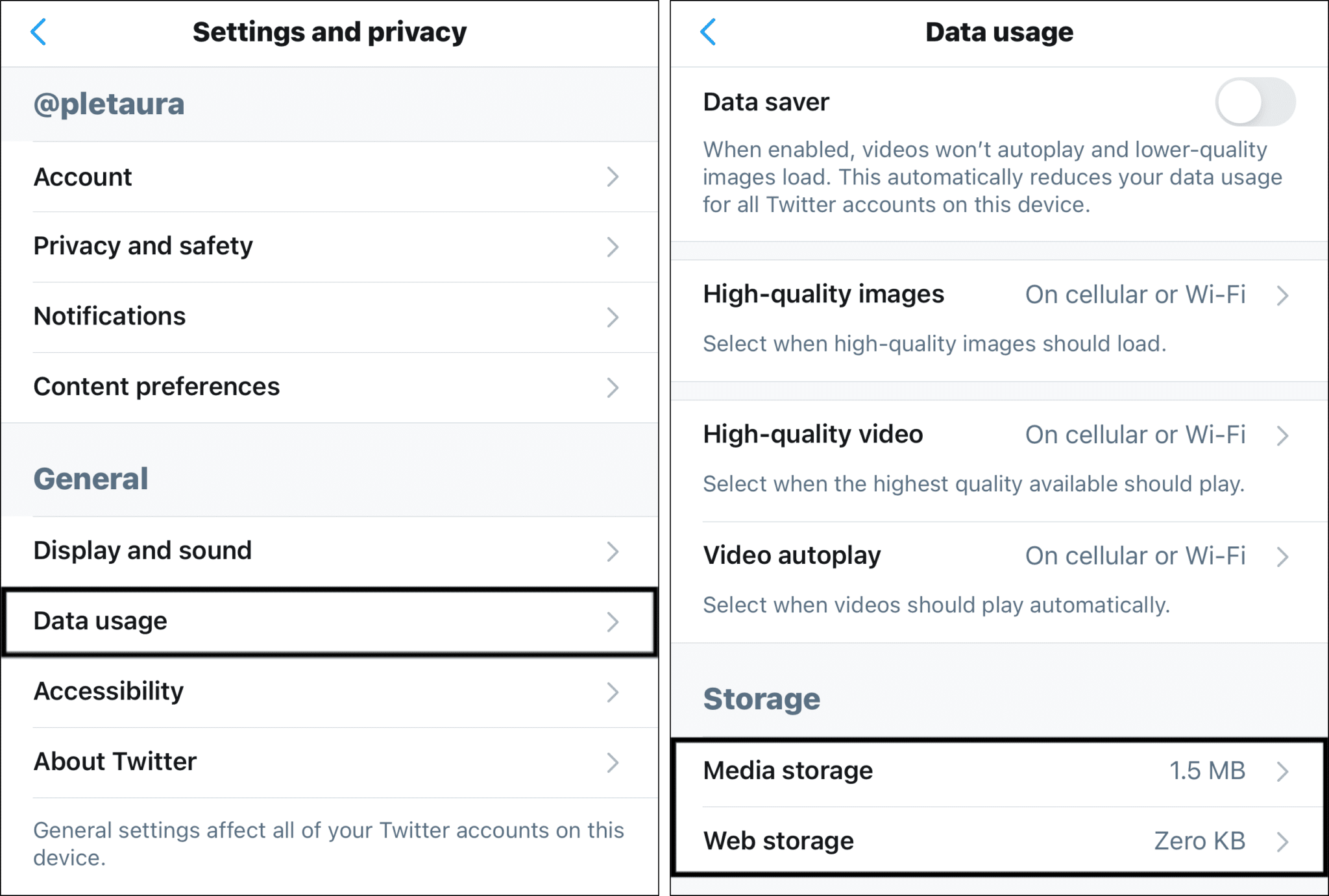 Once you're done, try sending a DM to check if it has solved the problem.
4. Reinstall Twitter
Installation issues or corrupted files might result in your Twitter direct messages DMs not working correctly as well. Therefore, completely uninstalling and then reinstalling Twitter could solve this issue. This is because deleting an application will also remove all cookies, cache and its storage data that could be interrupting its communication with the servers and thereby inhibiting messages from being loaded or sent.
Thus, this new app can be free from possible corrupted installations or hidden lingering bugs 👾. That being the case, you will essentially start to use Twitter from a new slate again upon re-installation.
Here's how you can uninstall and reinstall Twitter on your device:
Firstly, long-press on the Twitter app on your device.
Then, go through the selection menu and select Uninstall or Remove App.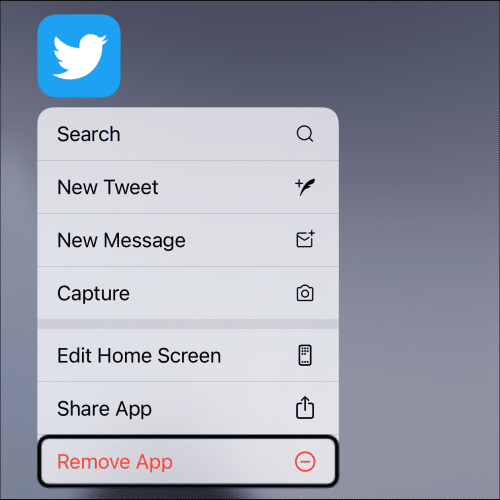 Finally, go to the App Store/Play Store and search for Twitter. Finally, at the Twitter app page, select the Install button and wait a while for the installation process to complete.
Once you've completed the re-installing process, log in to your Twitter account and send a DM to a user to check if it works.
5. Consider A History Of Spammy Activities
Spammy activities describe repeated actions that are thought to impact the experience of Twitter users negatively. If you have recently left repetitive comments or duplicate DMs (i.e., sending the same link to numerous users), Twitter may have put you in a time-out or hit you with an action block for these spam activities.
This results in you not being able to send DMs for some time. So, wait for at least 30 minutes to allow the time-out to be lifted. Then, try to send your DMs again. Make sure you stay clear of spam activities this time!
6. Do Not Exceed  Direct Messages Limits
Twitter accounts typically have a limit of 1000 DMs per day. This means that once you exceed this limit, you cannot send any more DMs for the next 24 hours. After a day, this number will be reset and you will be allowed to send DMs again as you normally would.
7. Make Sure You're Following the User
Twitter users can either turn on or turn off the option to receive messages from non-followers. So, if your direct message is not sending to someone on Twitter you're not following, that user may have chosen the option not to receive messages from non-followers.
The solution is quite direct in this case: just follow them. If it's a private account, wait until they accept your request to follow and then send a DM.
8. Check Messaging to Other Recipients
The Twitter application could be corrupted with glitches and bugs in some cases. So, you can use a third-party Twitter client meanwhile to send DMs. This is an excellent (but temporary) solution that you can benefit from while Twitter is fixing the application on its end.
For Android users, Twitter Lite is a preferred, convenient, and easy to download Twitter client. You can download Twitter Lite on the Google Play Store and use it on the go. However, do note that not all the functionalities or features of the original Twitter app are available in this Twitter Lite.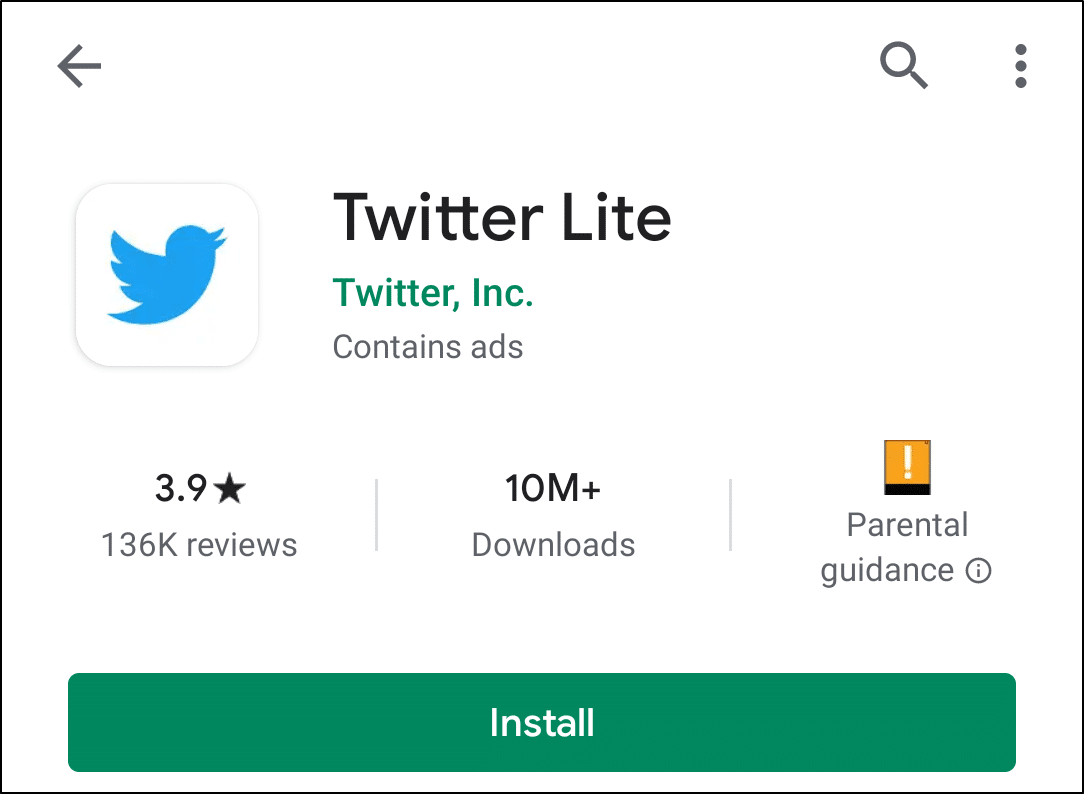 On the other hand, iOS users can install Twitterrific by The Iconfactory. It has various features such as multi-timeline support, automatic syncing, and its free of ads. You can download this application from the App Store and use it after signing in with your existing Twitter account.
9. Use the Web Version of Twitter on a Mobile or Desktop Web Browser
The supported browsers for Twitter include Microsoft Edge, Google Chrome, and Safari. So, instead of using the Twitter mobile application, you could use the web version whether on your mobile device or even a desktop PC. However, make sure that your browser is updated before use.
The layout of the Twitter web is more or less similar to that of its mobile application counterpart. Moreover, logging into the Twitter web version is also easy.
Here's how you can send a test DM on the Twitter web:
Firstly, go to Messages on the left navigation bar. Here, you'll see the list of your message history.
Next, click the 'New message' icon and start composing your message.
Then, choose the recipients of your DM and click Send.
If your message successfully delivers, it could mean that the Twitter mobile application has glitches or bugs. If that's the case, you could use Twitter web for the next few hours alternatively before the issue is resolved.
10. Try Messaging Using a Different Device
IP address blocking describes when a network service configuration blocks requests from devices with specific IP addresses. So, if Twitter has blocked your device's IP address, you will not be able to send DMs from that particular device.
Accessing your Twitter account through a different device such as a PC or another smartphone can help you overcome this issue. This is because different devices will have different IP addresses and backend codes. That being so, you'll be able to get around your IP ban and send DMs.
So, download Twitter on a different device and log into your account to get started.
Then, send a DM and check if it's delivered. If it delivers, the problem could be from your original device. You may have to contact Twitter's support team directly (Step 7) to inquire why your device has been blocked and get advice on the next steps.
7 Fixes for Twitter Direct Messages (DMs) Not Loading
1. Check Your Internet/Wi-Fi Connection
Twitter does not operate when your device is offline and has no Internet connection. Henceforth, it's required for you to have a decent internet connection to use Twitter seamlessly and load as well send messages successfully.
So, before trying anything else, make sure you have a stable internet connection. DMs require an active internet connection to work, so if you're experiencing issues, it could be due to a weak or unstable connection.
The Wi-Fi bars are a good indicator of your signal strength, in which more bars means a better connection and coverage. Alternatively, you can also use websites such as Fast.com or SpeedTest.net to estimate your Internet speed.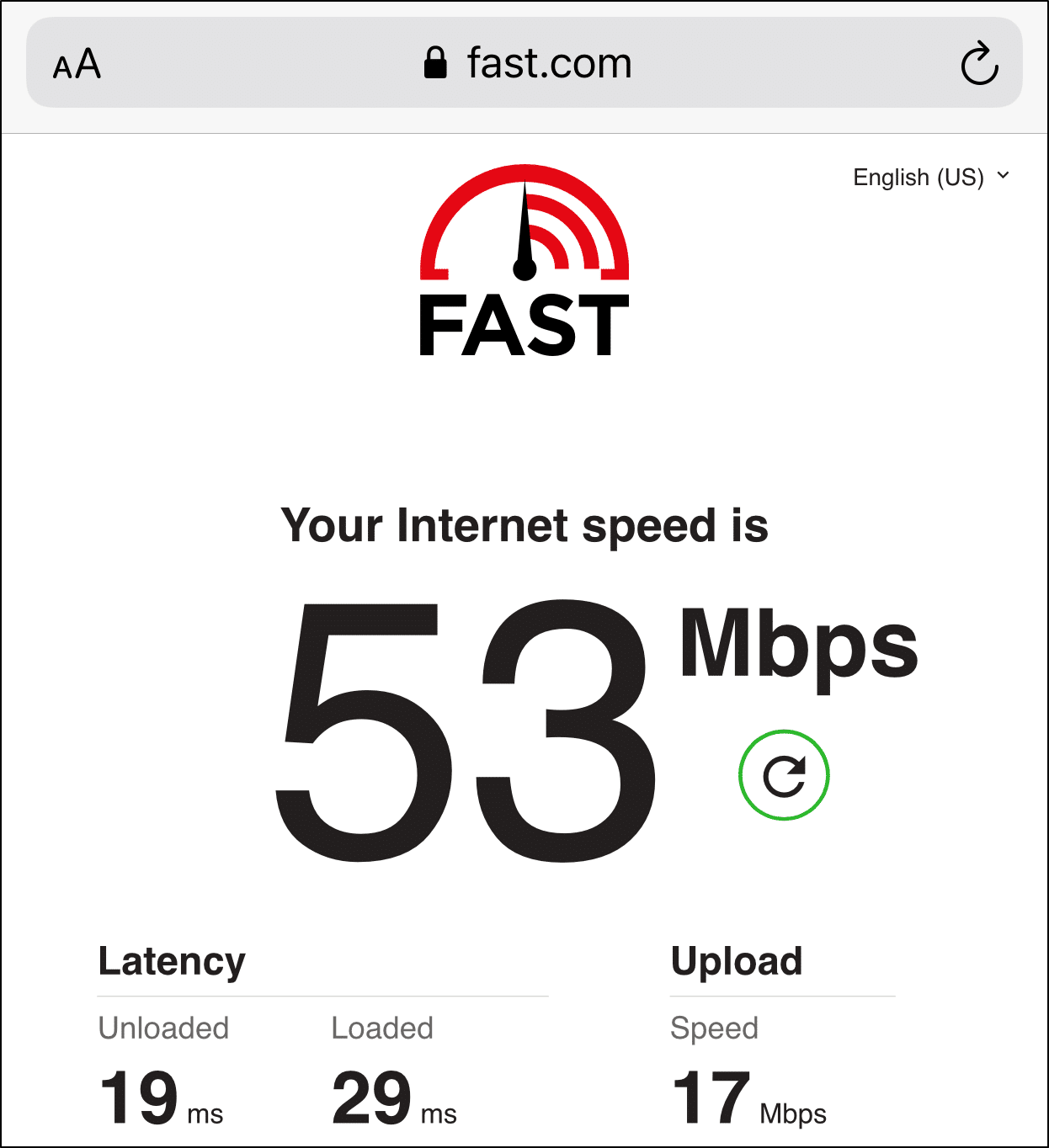 2. Log Out and Log In to Your Twitter Account
Logging out and back into your account is a simple way to refresh your account. This step only takes a couple of seconds, and here's how:
Firstly, go to your homepage > menu > Settings and privacy.
Next, choose Account.
After that, select Log out.
Here, you'll be prompted with an "Are you sure you want you to log out of Twitter?". So, click "Log out" again to completely sign out of your account.
Then, exit the application and re-launch it. You are now logged out of your Twitter account but rest assured, you log back in at any time.
Finally, open the Twitter application, and you'll now see Twitter's login page. Fill in your valid email address and password and click Log in.
Once you have successfully logged into your account again, try to send a DM and test if it works. If it does, great! But if not, don't worry. You can still follow the remaining steps to fix your Twitter DMs not working.
3. The Message Has Been Deleted
If you notice that some of your direct messages are missing, chances are, it could have been deleted. Any DMs deleted, either by you (sender) or the recipient, will not load or appear in both users' inboxes after that.
This happens when the original sender long-presses the text and selects the Delete message for you option.
You could only confirm if this is true in your case by asking the recipient directly if they have deleted any of the messages. To ensure you don't lose any important information, you can take screenshots of your DMs and store them on your device as a form of backup.
4. Install Pending Twitter App Updates  
Twitter periodically releases new updates/versions with further improvements and squashed bugs to betterment user experience. If you're running into technical difficulties such as direct messages not loading or the app freezing, check if there are any recent updates. This is because the version you're using may be unstable with software bugs or internal errors.
Make sure you're using the latest version of the Twitter app or web browser. Outdated versions may not be compatible with the current version of the platform, which could cause issues with DMs.
First, open your App Store (Apple) or Play Store (Android).
Then, visit the Twitter page, and if updates are available, tap the Update button.
5. Twitter Limits Preventing Older Messages From Loading
Twitter will only display your last 100 sent or received DMs in your inbox. But this doesn't mean that older DMs are deleted. They just don't appear in your inbox, and you can still view them by searching for the recipient's username. At the time of publishing, Twitter was working on a way for users to view more, perhaps all, messages.
Luckily, Twitter DMs no longer have 140 character limitations. This means that you can type DMs as long as you wish, and it'll not be cut off (so long it doesn't exceed the current limit of 10,000 characters, which is largely unlikely).
6. Check Twitter's Server Status
Do you keep getting a prompt that reads "Something went wrong. Try Reloading" when sending DMs? This could mean that Twitter is on maintenance or there's a bug problem in their system. Yes, it does happen every now and then. 😥
Twitter sometimes experiences outages or other technical issues that can affect the functionality of the platform. Check the Twitter support account or the Twitter status page to see if there are any known issues that could be causing your DMs to not work.
Check Twitter's API Status, a protected site that notifies users whenever Twitter creates, updates, or resolves any technical issues. Information on this site is reliable because it updates every day, and Twitter itself manages it.
Another option is to check Downdetector, a reliable website that shows reports of Twitter outages in the past 24 hours. You can also join discussions with other users who may be facing the same situation as you in the comments section.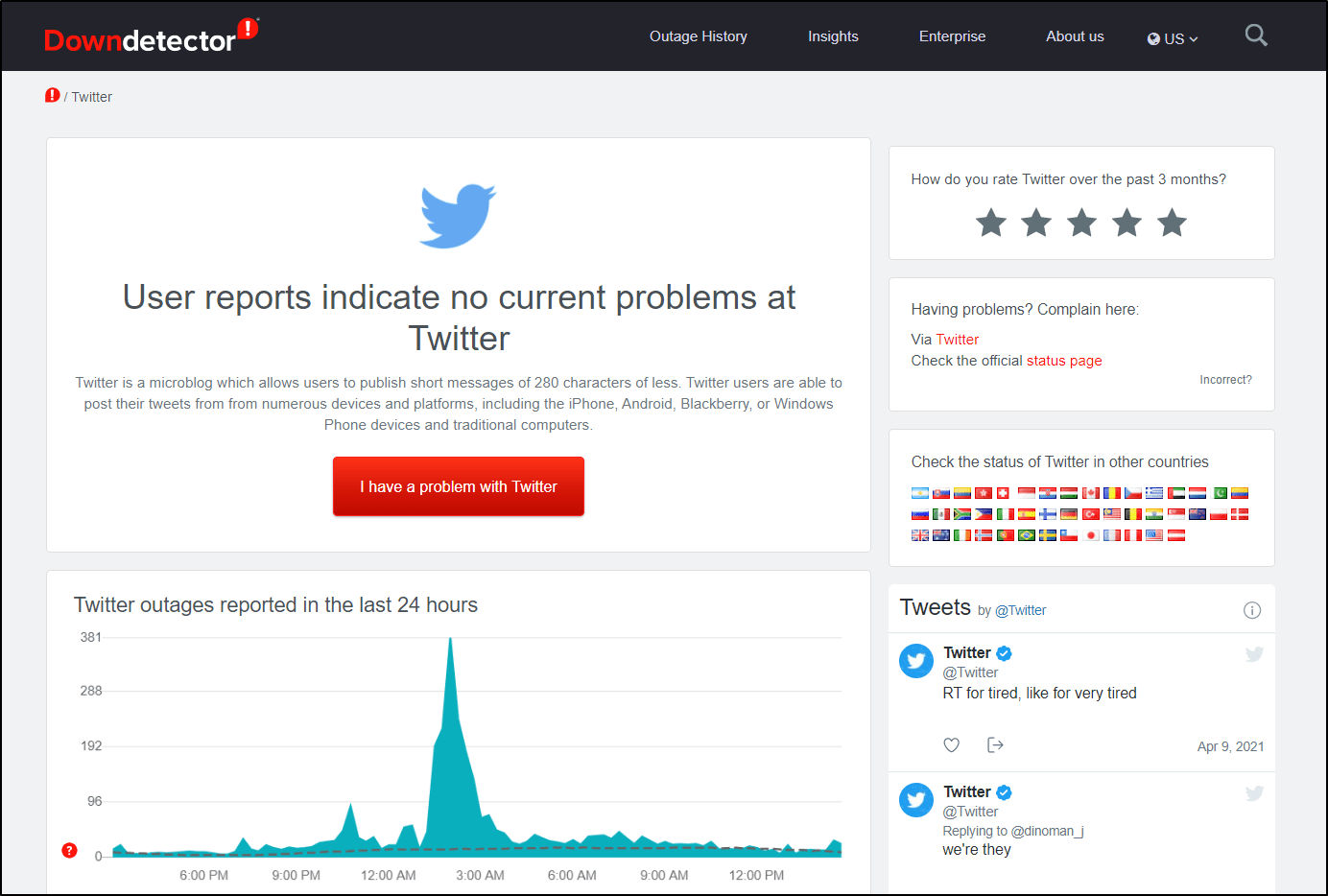 7. Report The Problem
If none of the solutions we've discussed in this article worked for you, consider reporting the problem to Twitter themselves. You can directly head to the Twitter Help Center to make a report and get necessary help. For Twitter direct messaging issues, select Help using Twitter and fill out the form you get redirected to.
Make sure that you're logged into your Twitter account to submit a report. After you have submitted your report, you will receive a confirmation message to your email within the next 24 hours. The Twitter support team will be able to assist and solve your problem from there on out if it is a site-wide bug or a problem with your account.
In order to report the messaging problem from the Twitter app:
First, from the Twitter app, tap the menu button at the top-left, and select Help Center.
Next, scroll down and under Contact us, select File a report.
Here, choose View all support topics, and for this case, select Features and settings.
Next, choose the topics that best describe your issue, or you can follow ours. Then, briefly explain your Twitter notifications problem.
Finally, tap Submit.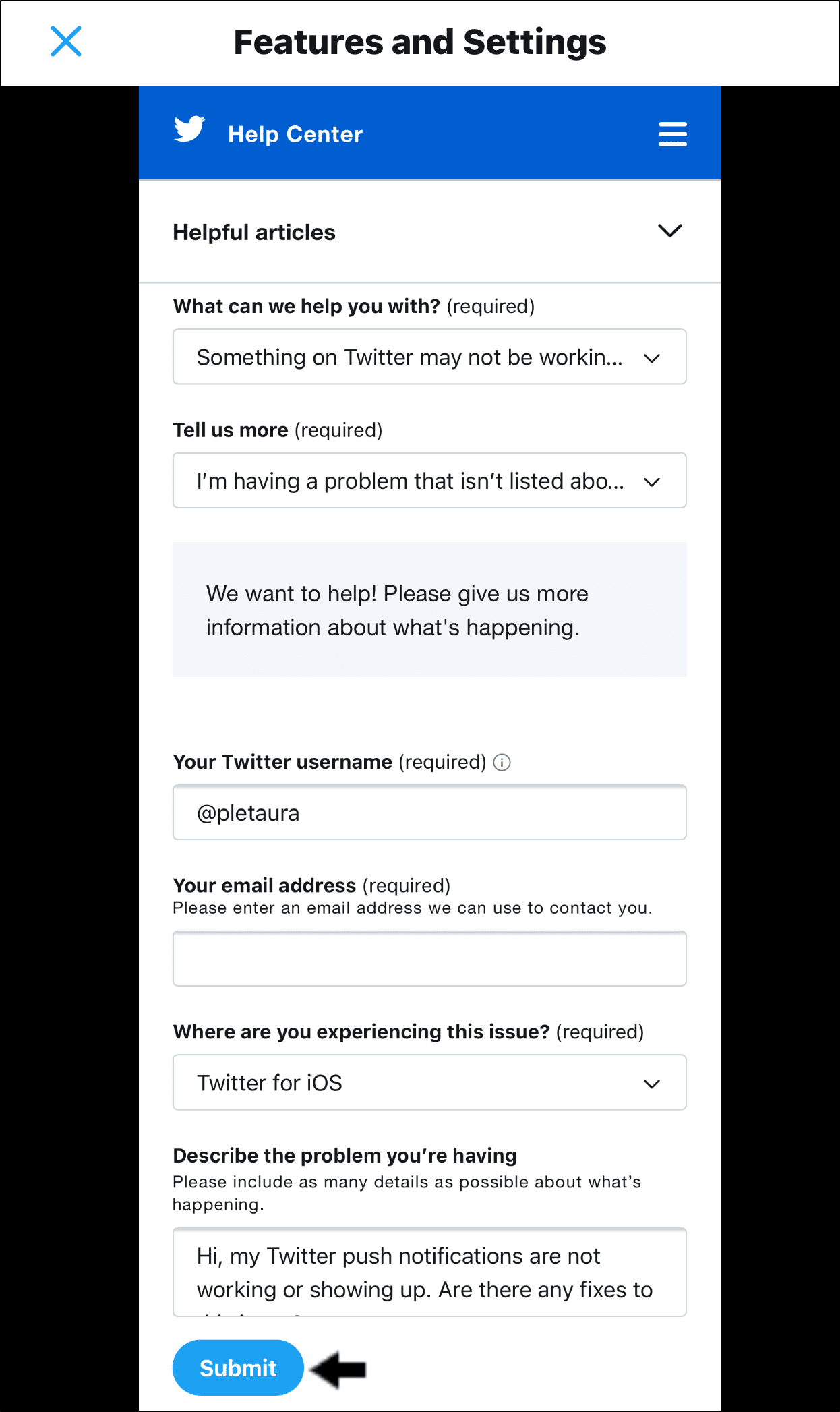 With that done, you'll have to sit back and wait for an answer from Twitter.
The only downside is it might take a while for Twitter to get back to you, as they're catering to numerous other users too.
Conclusion
Twitter is an excellent platform to express yourself and keep yourself up-to-date with real-time information. Issues with Twitter direct messages not working are common, and we discussed ways to overcome them in this article.
We can divide the issues with Twitter direct messages into two: DMs not sending and DMs not loading. We first discussed ways to get about Twitter DMs not sending. Firstly, check if the recipient has blocked you by visiting their profile. Next, disable your VPN service and clear your web or media storage. You can also uninstall and re-install Twitter to clear the cache. Then, consider if you could have exceeded the daily DMs limit or been suspended temporarily for spam activities.
As for the case of Twitter DMs not loading, check if you have a good Wi-Fi connection. It would be best to consider if your DMs are being deleted by either party (you or the recipient). Followingly, check for the latest Twitter app updates. Lastly, you might also want to consider if the DM you're searching for is older than the last 100 DMs you've received or sent.
Before you go, we would love to hear your responses on these prompts in the comments section below:
Is Twitter your favorite social media application? If so, why?
What other Twitter technical issues would you like us to discuss in the next article?
Did you find these fixes helpful? If not, what are other helpful things we could add to the list?
Feel free to share this with someone you know that needs help with solving Twitter direct messaging issues. 😉