Find that YouTube isn't working offline, or your downloads/downloaded videos aren't playing? Here are 8 fixes for you!
YouTube is the largest video sharing website on the Internet that many have come to know and love 😍. It's filled with content creators from all walks of life and contains every video topic that one can imagine — ranging from DIYs, homemade skits, MVs, cartoons, to short films productions 🎬.
However, new YouTube users may find it confusing how the streaming platform handles video downloads 🤔.
On the browser (PC/Mac) version of YouTube, the option to download videos is simply locked behind YouTube Premium 💲.
Meanwhile, YouTube's mobile app lets standard users store videos on their device for offline viewing.
Unfortunately, some complications in the way these offline videos are handled have caused some annoying problems for users. 😭
Some report that their YouTube downloads aren't accessible offline, while others find that they can't even download videos at all!
So, if you find that YouTube offline downloads aren't working for you, then you've come to the right place 😎!
We've prepared 9 steps (plus a bonus tip 💯) that'll help you troubleshoot and resolve the problem in no time!
Note: The steps in this guide cater to whichever device you're using to access YouTube downloads, including the mobile app on your iPhone, iPad or Android. Plus, for PC users, there are steps if you're downloading with your YouTube Premium subscription.
---
Table of Contents
---
1. Is YouTube Down?
It's generally a good idea to check the availability of the service 🔎 before jumping to hasty conclusions. There's always a good chance that YouTube downloads aren't working because their website is temporarily down. 💀
Fortunately, there are many online services to check the availability of YouTube that are freely available.
For example, Downdetector is a free-to-use and straightforward tool 🔧 to check the status of YouTube's servers. Additionally, it gives a detailed report 📚 of the most recent outages and user-reported problems.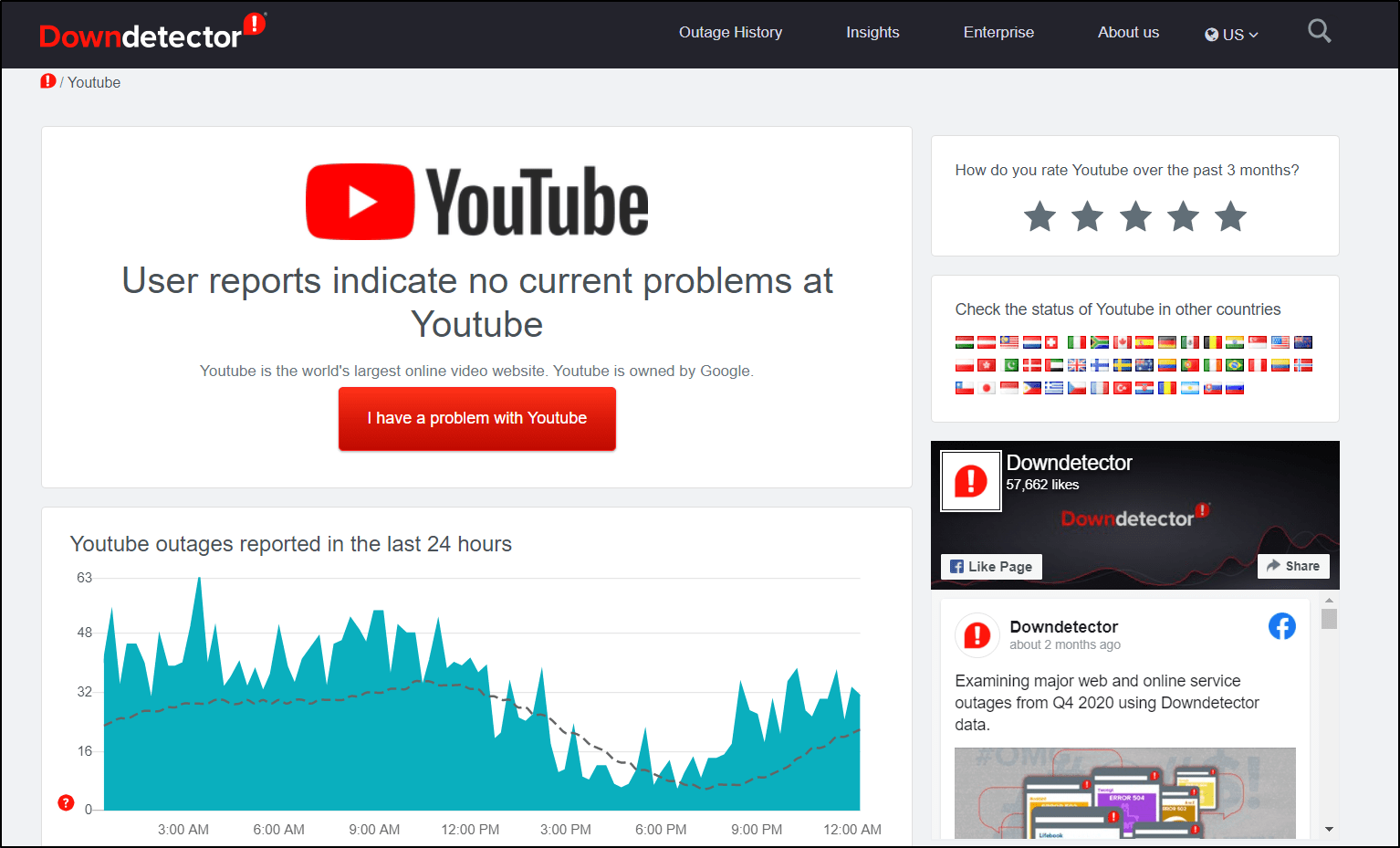 From there, if you see ongoing problems with YouTube's server, the best course of action is to wait it out ☯. Fortunately, issues like these are a high priority and get fixed in the matters of hours.
2. Check Your YouTube Premium Membership Status
On the YouTube mobile app, the download/offline feature isn't locked 🔒 behind the Premium membership, unlike on the browser version of YouTube. However, certain types of videos aren't available for download by standard users. For instance, videos for kids, music videos, licensed educational materials, etc.
Hence, videos that aren't available for offline view have a greyed-out download button, as shown below.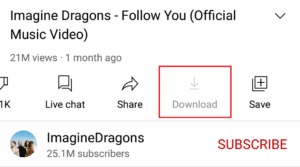 For YouTube Premium users who are having trouble accessing these videos in offline view or downloading these videos, it's best to check your membership status.
Here are 3 steps you can take to troubleshoot the issue:
Check That You're Signed in to Youtube Premium
For starters, you'll have to determine which Google account is associated with YouTube Premium — the Google account that you pay for each month. Only then will you enjoy its benefits including video and music downloads.
So, how do you know if you're signed in to a Google account with YouTube Premium?
For Premium users, you'll see the YouTube Premium logo instead of the normal YouTube logo on the top-left corner of your app or browser.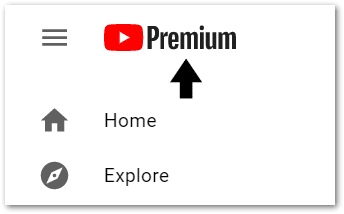 If not, we recommend signing out and back in with the Google account that has YouTube Premium. Doing this refreshes your login and account information, and perhaps allow you to access the YouTube downloads feature again.
Alternatively, suppose you're casting YouTube to a Smart TV. In that case, it's best to sign in to the Smart TV, with the Google account that has YouTube Premium.
Check That Your Membership Hasn't Expired
First, tap your profile photo. It's usually located at the top-right corner of your app or browser.

Next, tap

Purchases and memberships.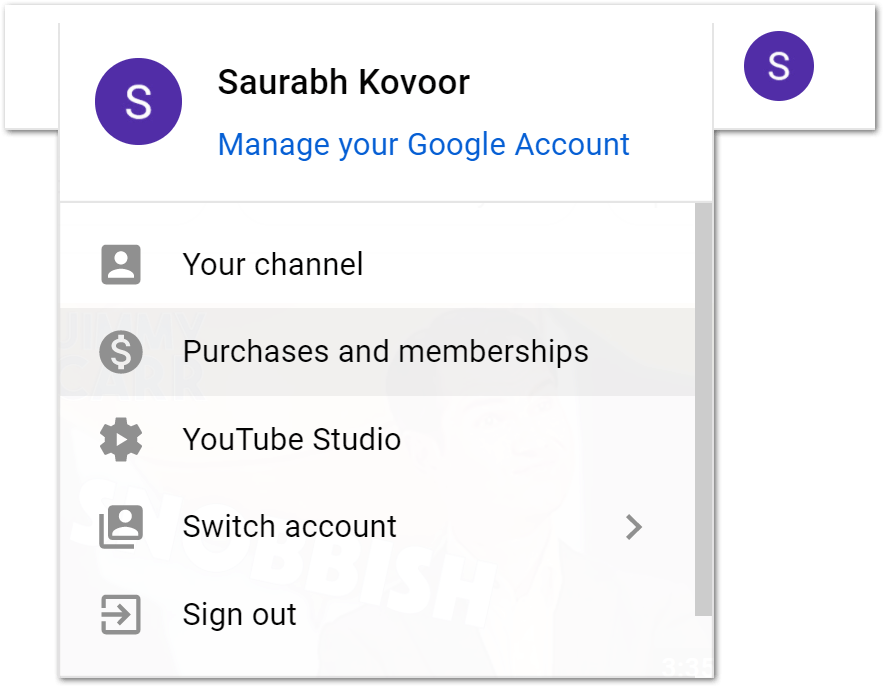 Then, by clicking

Manage, you can check when your YouTube Premium membership ends

.
Additional Info: If you recently lost access to YouTube Premium and re-subscribed, it'll take a few hours for saved videos to show up again once you've re-subscribed. If you need to watch a video right away, tap the kebab menu

and select Retry download.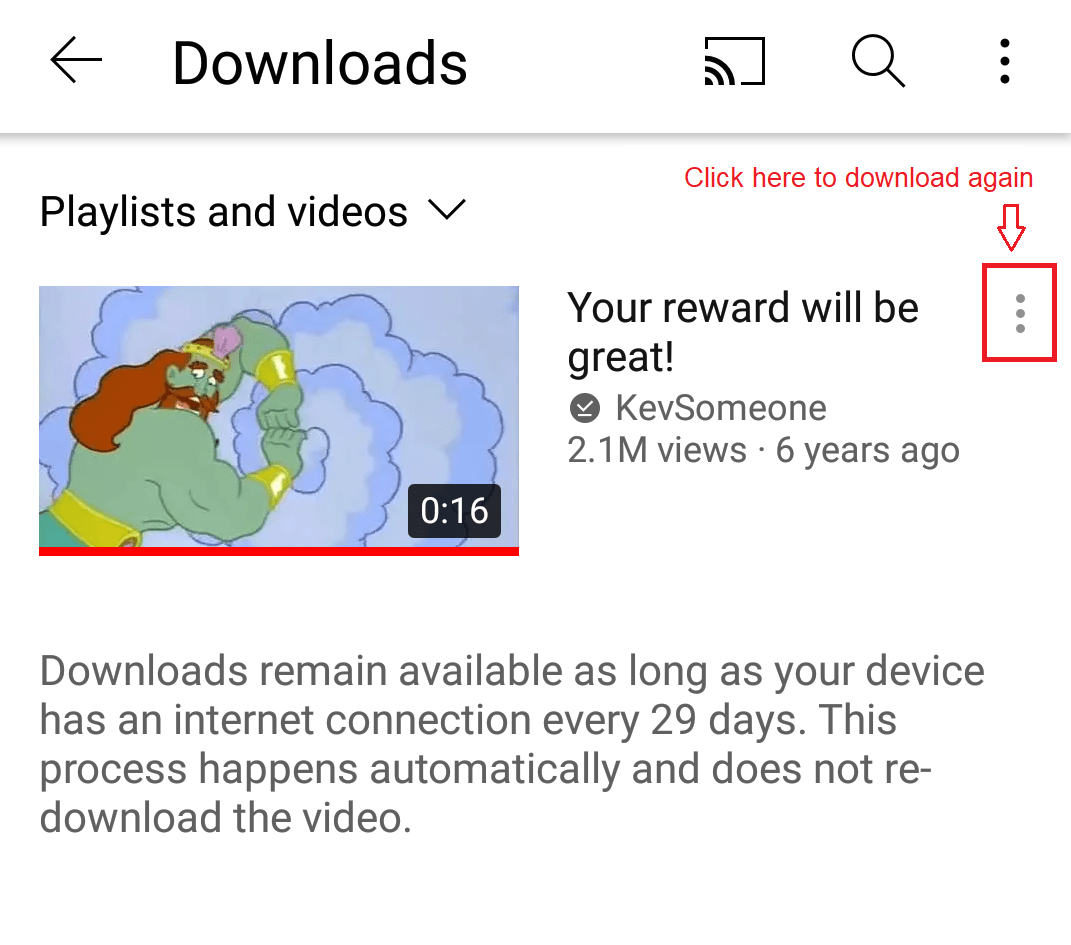 Check Youtube Premium's Availability in Your Region
YouTube Premium benefits only work in certain countries/regions where YouTube Premium is available. Nevertheless, more regions are getting access to this membership program.
That being said, we recommend checking if you're in a location where YouTube Premium is available, using this link.
Finally, if the steps above didn't resolve your issue, you should get in touch with YouTube's support team for help and possibly a refund. 😉
3. Update the YouTube App (Mobile)
For mobile users, there's always a chance that the issue is caused by your version of YouTube not being up-to-date. If you haven't updated YouTube in a rather long time, then it'll probably cause various problems, including offline downloads not working or playing. 😧
Software updates are important because they usually contain patches and bug fixes for errors found in previous versions. Sometimes, these include nasty security loopholes that may expose you to viruses and malware 👾. Also, updates often contain handy new features that you wouldn't want to miss 🙂.
To install pending YouTube app updates on your device:
First, go to your device's native app store, where you initially installed Youtube.
From there, visit the YouTube app page.
If there are updates available, tap the Update button.
4. Enable JavaScript on Your Web Browser (PC)
JavaScript is a built-in feature for most modern browsers. It allows web developers and programmers 👨‍💻 to make their web pages more interactive with just a bit of scripting magic. ✨
However, JavaScript can be exploited by hackers and rogue sites to invade your privacy ☠️. Therefore, some security tools may disable JavaScript in your browser for extra safety. Normally, it's turned on by default.
With that said, here's how to enable JavaScript on 4 of the most common browsers:
Google Chrome
First, click the

kebab menu

located on the top-right corner of your browser.

Next, click

Settings

.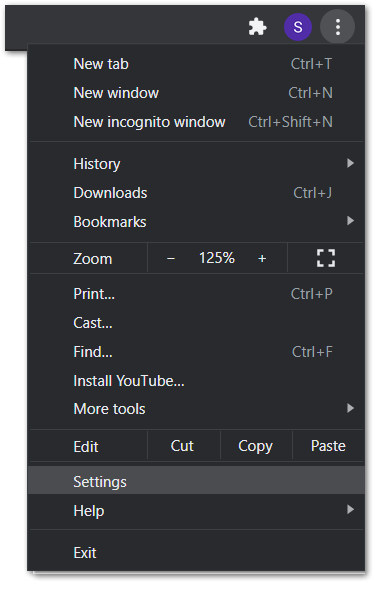 After that, choose

Privacy and Security

on the left navigation bar, and select

Site Settings

.
Scroll down until you reach the

Content

submenu.

Finally, make sure that

JavaScript

permission is set as

Allowed

.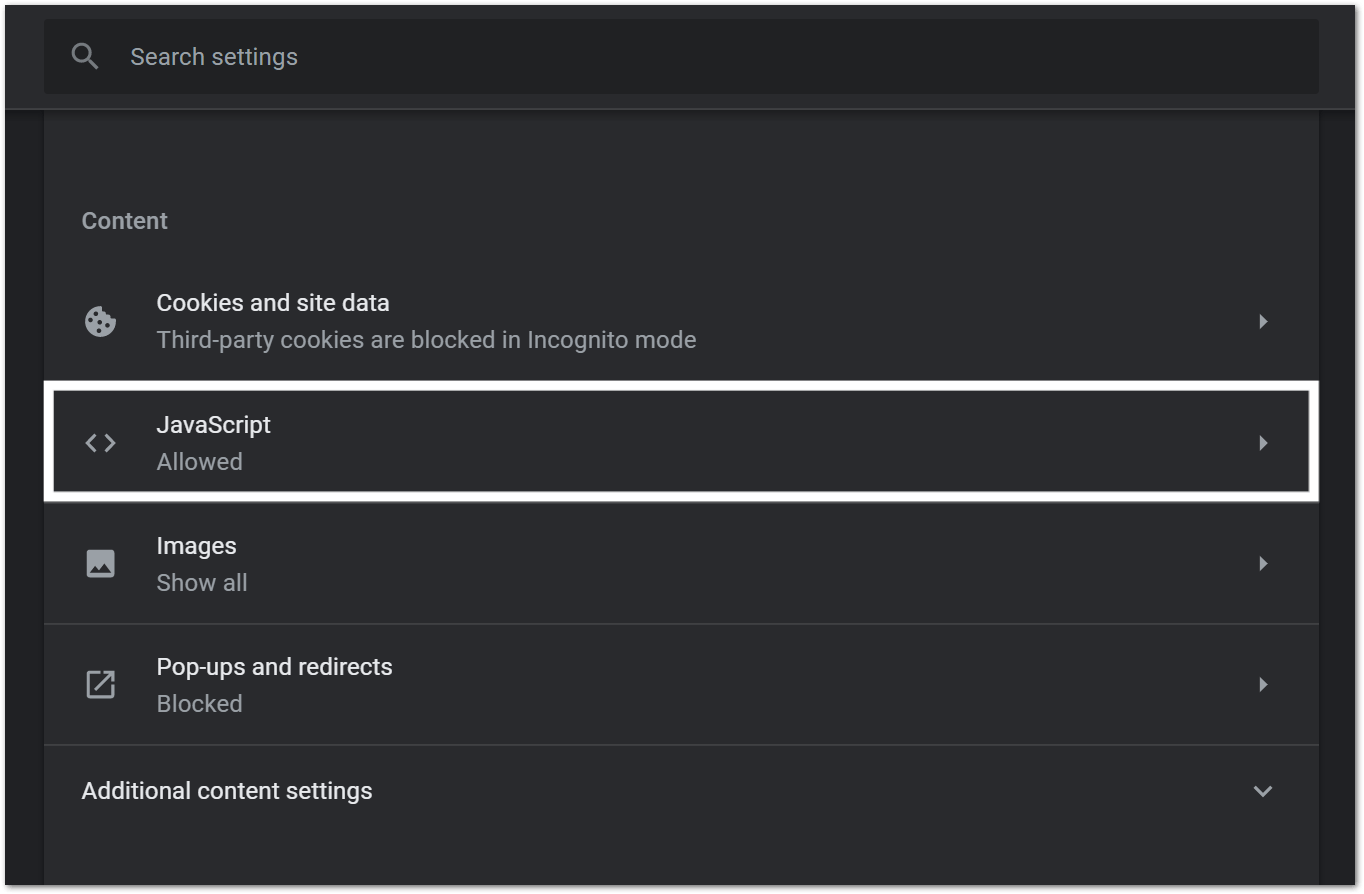 Mozilla Firefox
First, type

about:config

in Firefox's URL search bar, and press the

Enter

key.

After that, click the

Accept the Risk

button to continue.

Next, input

javascript

in the search box.

Then, double-click the

javascript.enabled

flag if it's currently false.

Finally, restart the Firefox browser.
Microsoft Edge
First, click on the meatball menu

located at the top-right corner of your browser.

Next, select

Settings ⚙️

.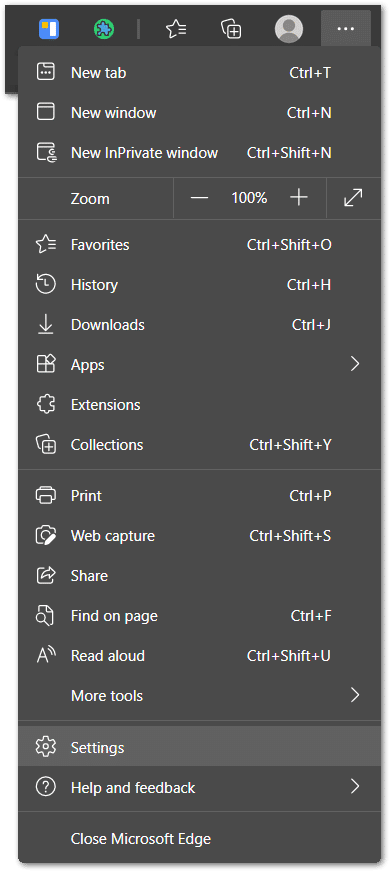 After that, choose

Cookies and Site Permissions

on the left navigation bar.

In the list of items displayed, look for

JavaScript

and make sure that it's set as

Allowed

.
Safari (macOS)
First, from the menu bar, click

Safari

and select

Preferences.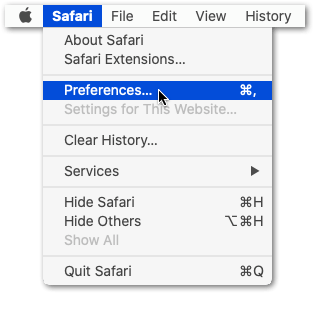 Next, in the

Preferences

window select the

Security

tab.

After that, in the

Security

tab, next to

Web content

, tick the

Enable JavaScript

checkbox.

Finally, close the popup window and reload your webpage.

5. Temporarily Disable or Reconfigure Your Security Settings and Browser Extensions (PC)
For YouTube Premium users, if you've followed the steps above and the problem persists, you should consider reconfiguring your security settings ⚙️. It's common for users to experience issues with downloading due to incorrect settings in their antivirus or security tool. 🛡️
In this case, you can try disabling your antivirus temporarily and downloading YouTube videos again. That way you can determine if your antivirus is resulting in your YouTube downloads not working.
Moving on, you can open your antivirus app and check if any settings are preventing the browser from storing YouTube videos on your drive. The process varies with different antiviruses and security tools, but you can generally find it under Downloads or Storage Permissions.
It's also recommended to check your web browser's extensions
. Some security-related extensions can prevent you downloading from the Internet.
Here's how to manage extensions on 4 of the most common web browsers:
For Google Chrome
For starters, click the kebab menu

at the upper right, hover over

More tools

, and select

Extensions

.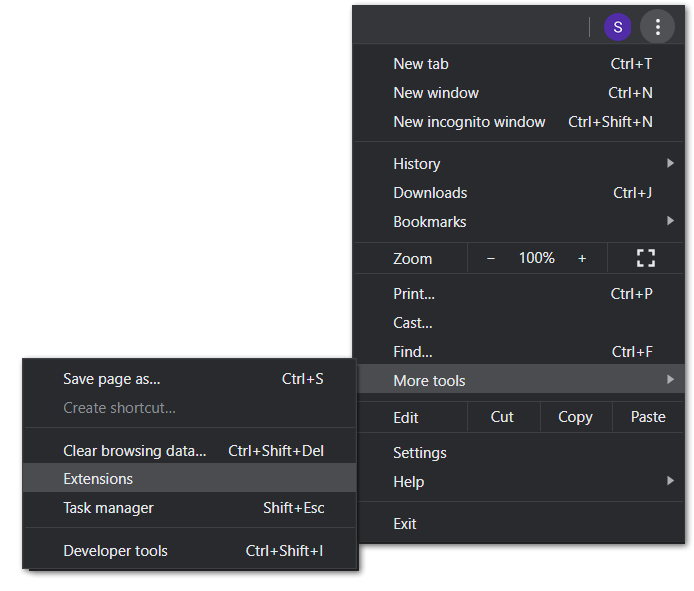 On the

Extensions

page, you may turn extensions on or off using the switch.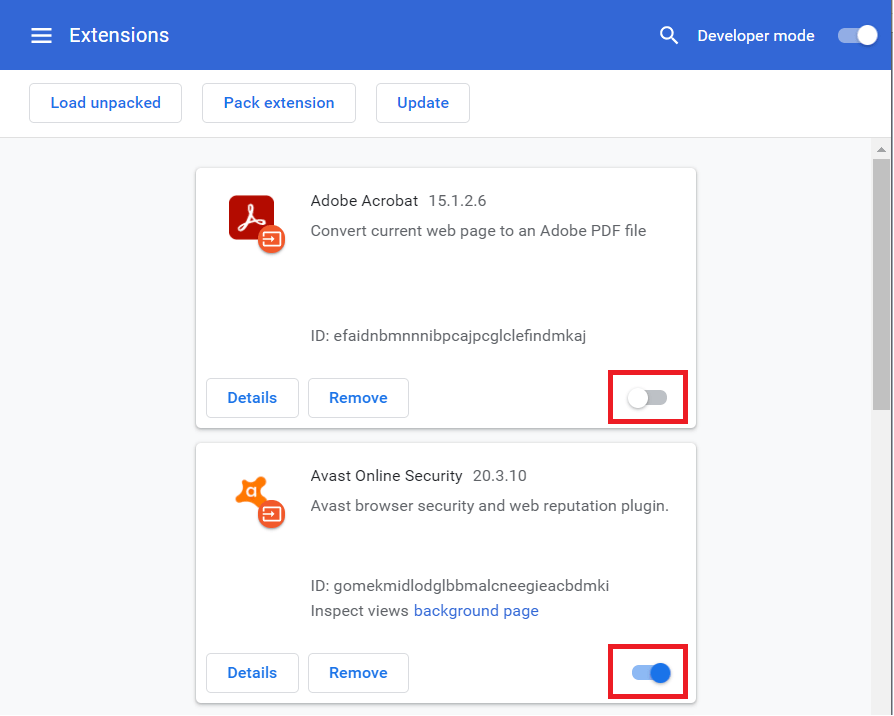 For Mozilla Firefox and Microsoft Edge
First, click on the hamburger menu (

三) or the meatball menu

on the top-right corner of the web browser.

Next, select

Extensions

or

Add-ons and Themes. There should be a jigsaw icon

next to the item.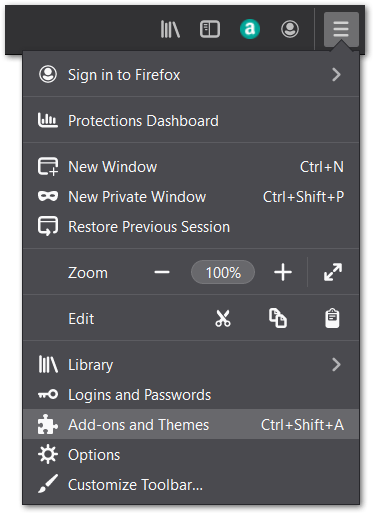 Finally, on the

Extensions

page, you can turn extensions on or off using the switch.
For Safari (macOS)
With Safari open, from the

Menu Bar

, click

Safari

and select

"Preferences…"

.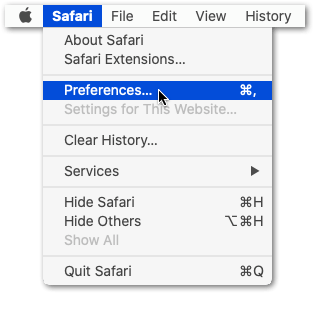 At this next window, select

Extensions

from the top bar.

Finally, to disable a Safari extension,

uncheck the box

next to the extension.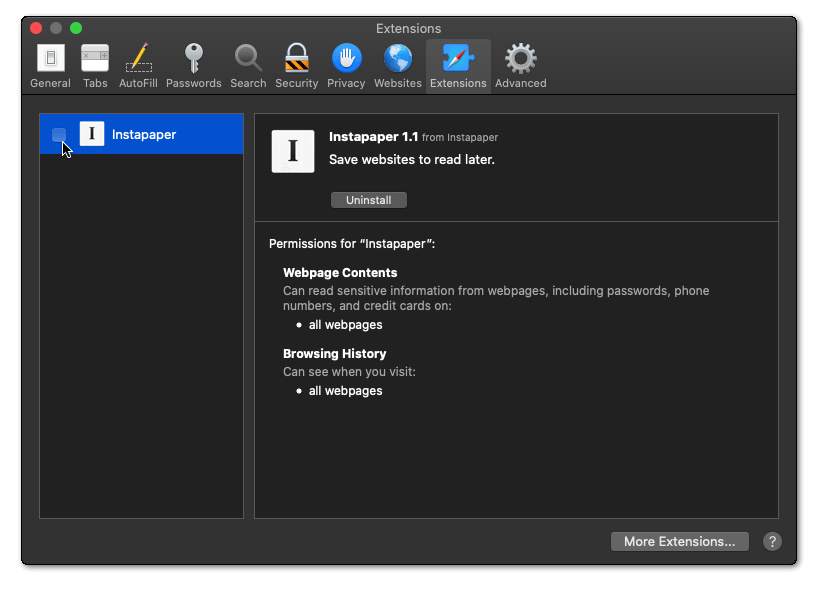 6. Enable Storage Permissions for the YouTube App (Mobile)
A common cause YouTube offline downloads aren't working or playing is because the app doesn't have permissions to your device's storage.
Basically, enabling storage permissions allows an app to store data on your device. In this case, turning on storage permissions allows YouTube to store the downloaded videos on your device and vice versa.
Normally, YouTube prompts the user to enable storage permissions. However, these settings may get reset after an update or reinstall, or sometimes users may even accidentally ignore it. 😴
Generally, these storage permissions can be found in the Settings app ⚙️ of your mobile device:
For Android
First, open the Settings app and select Apps & notification/App Management or the Apps menu.
Then, choose YouTube from the list of apps.

(The apps are listed alphabetically.)
After that, select Permissions and under Denied, choose Storage.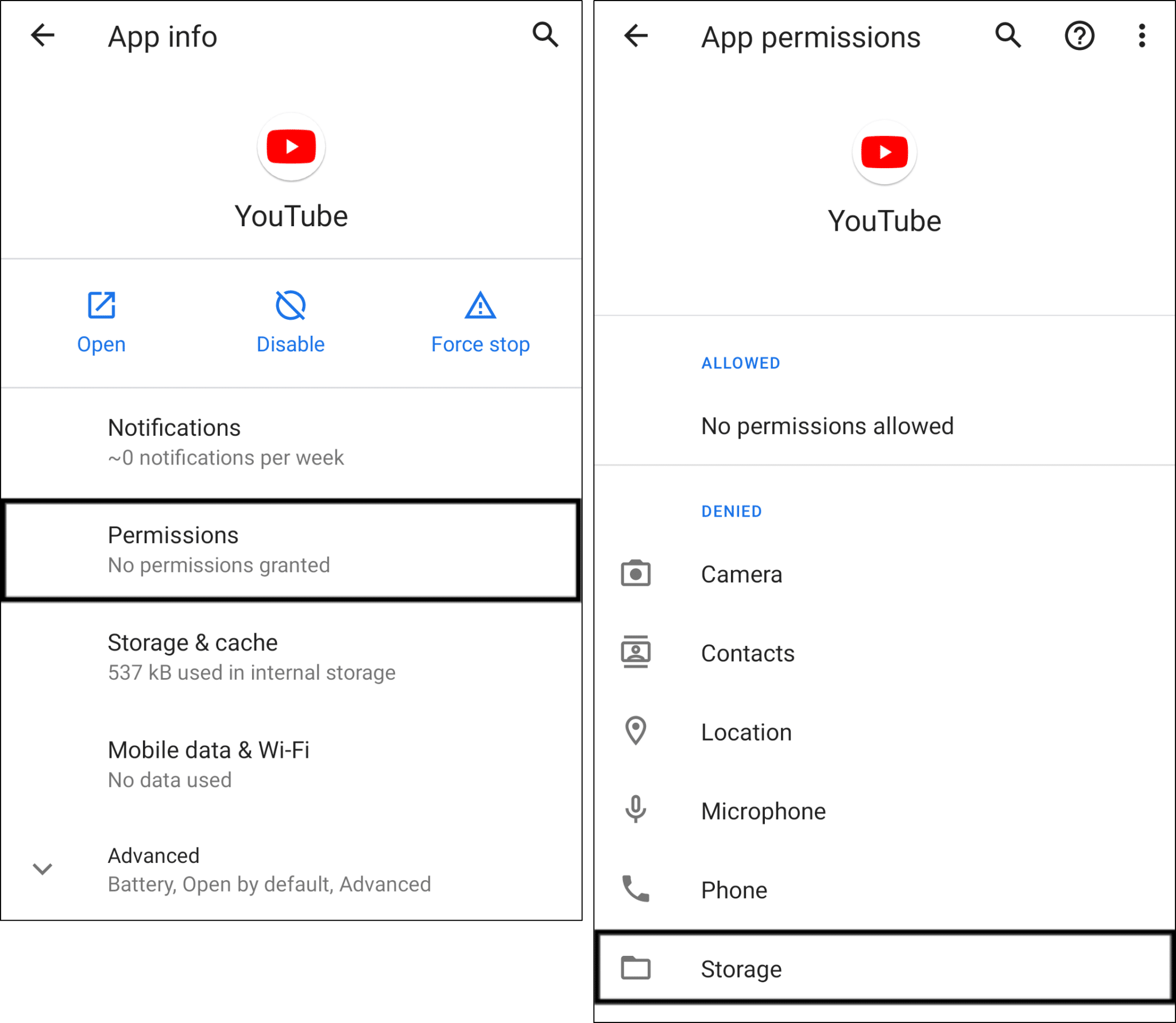 Then, select either Allow or Allow only while using app.

Additionally, if this setting was already enabled, we recommend refreshing it by turning it off and on.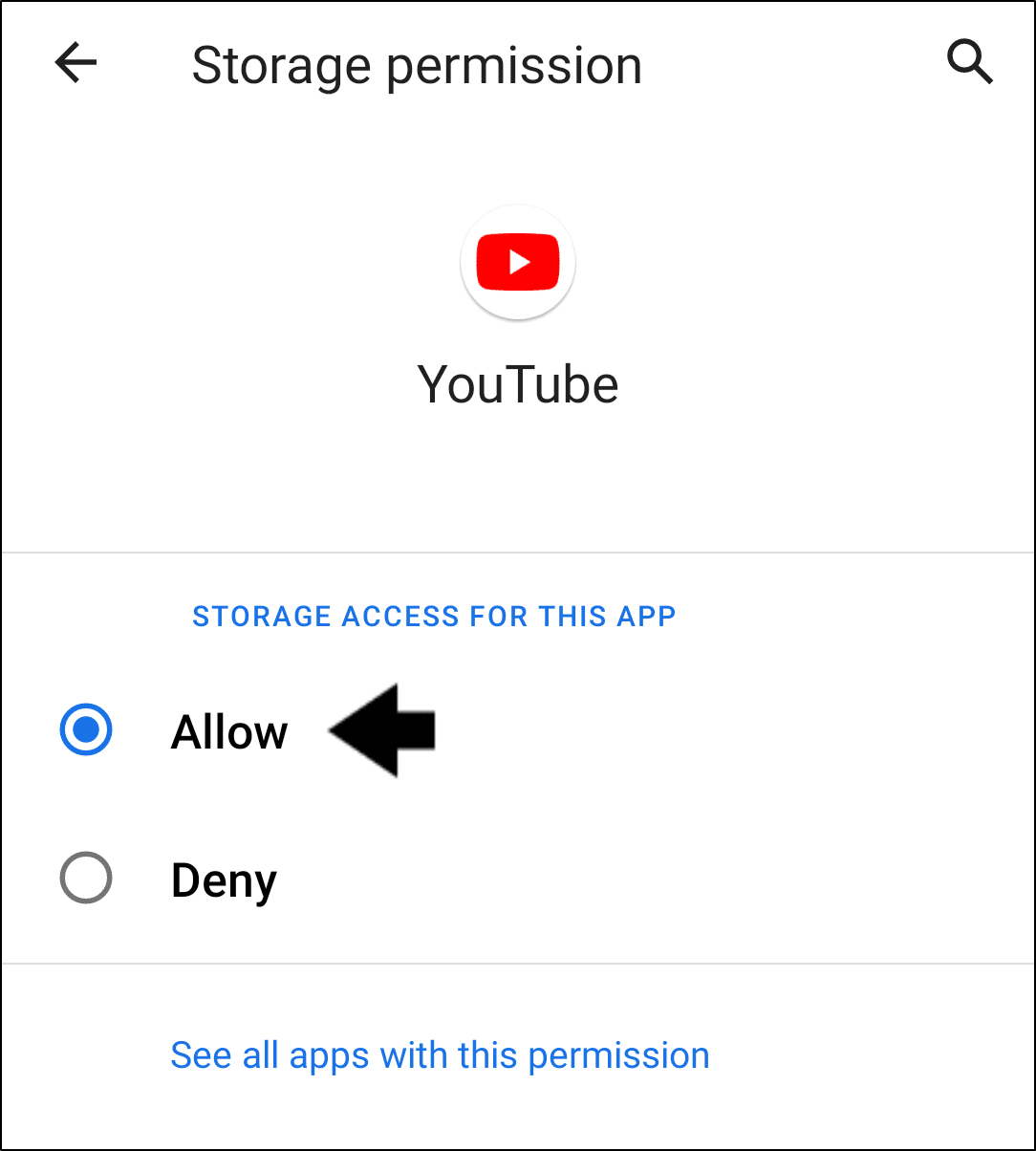 For iPhone/iPad
On iOS devices, you won't see the option to allow storage/file access. However, for a similar effect, we recommend reinstalling the YouTube app to reset the app settings.
7. Test and Improve Your Internet Connection (Mobile)
For standard (non-Premium) users, offline videos can only be played on a device where there's internet connectivity once every 30 days. Thus, the offline video list is renewed 🔄, so offline videos can be played.
Hence, offline videos cannot be played if the device isn't connected to the internet at least once every 30 days. 📶
Plus, we recommend testing your internet connection in case of any latency or slow download or upload speeds. These internet issues may be the culprit resulting in your slow or failed YouTube video downloads.
Therefore, we recommend performing a quick internet speed test on Fast.com.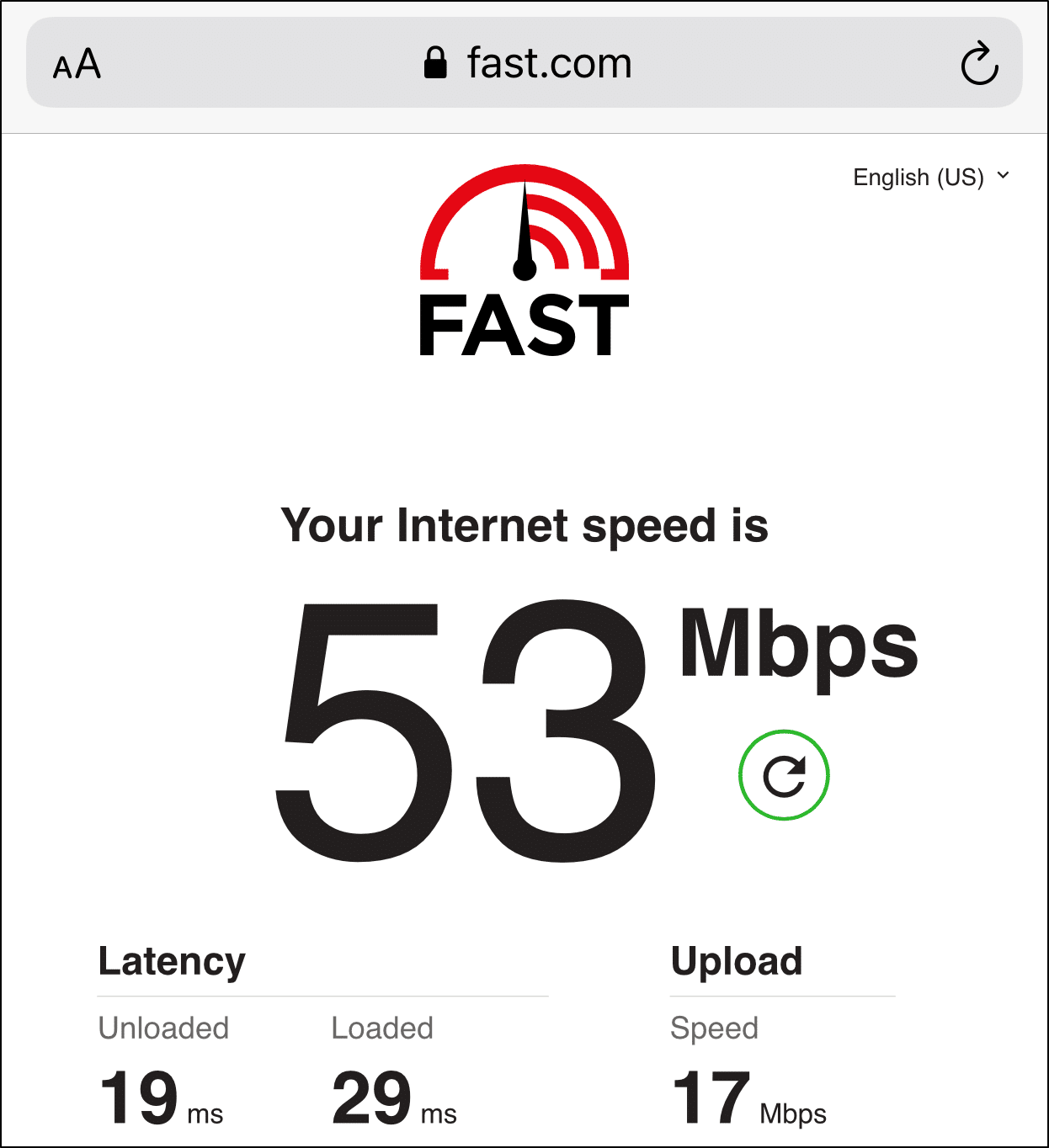 From there, suppose you notice a drop in your internet speed or a rise in latency. In that case, you can try the following steps to improve your connection:
Switch between mobile data and Wi-Fi
Connect to a different Wi-Fi connection
Move to an area with better cell reception or internet connectivity
Power-cycle or restart your Wi-Fi router
Turn on Airplane Mode ✈️ and turn it off
8. Disable the "Download over Wi-Fi Only Option" in the YouTube App Settings
Additionally, there's a Download over Wi-Fi only option in YouTube's settings you should take note of. With this setting enabled, you won't be able to download YouTube videos using your mobile or cellular internet.
Also, users may notice that leaving this setting on will cause the offline video list to not renew itself every 30 days.
Therefore, if you've been using mobile data for more than 30 days to access YouTube, then you won't be able to access your videos offline.
To fix this, go to the YouTube app's settings to manually disable the Download over Wi-Fi only option:
First, tap on your

profile picture

located at the top-right corner of the YouTube app.

Next, scroll down to ⚙️

Settings

.
After that, go to

Downloads.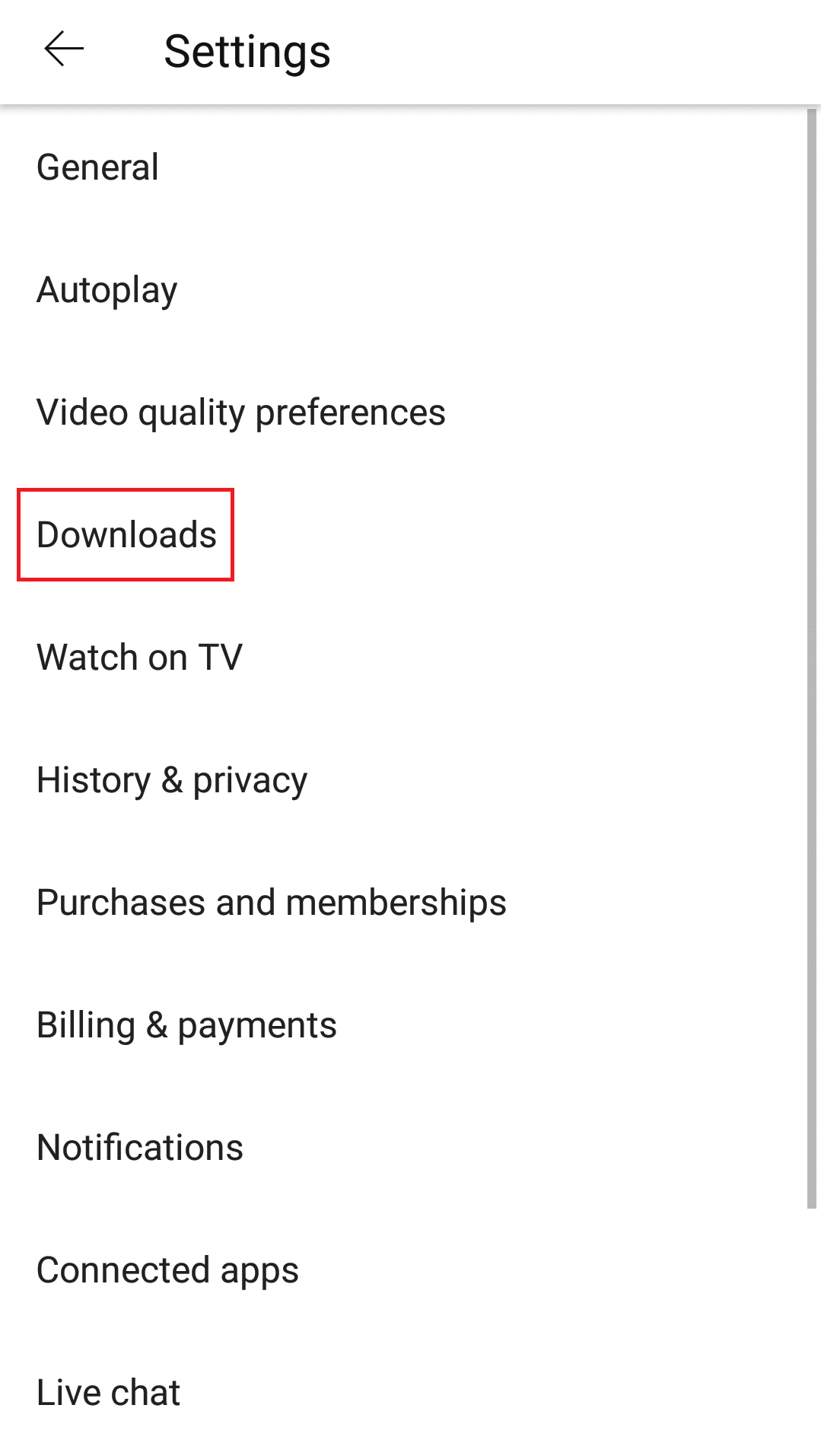 Then, turn off the

Download over Wi-Fi only

option.
With that done, you can now download videos on YouTube regardless of whether you're using Wi-Fi or mobile data.
9. MicroSD Card Problems (Mobile)
This may be a rare occurrence but a broken microSD card will cause downloaded YouTube videos to be inaccessible. As smartphones 📱 with larger storage space are becoming the norm, fewer people are relying on microSD cards for extra storage space.
However, if your device is running out of storage space, YouTube automatically stores your downloaded videos in your microSD card to save space.
Despite being a commonly used storage option for smartphones, microSD cards are fragile and may easily break on impact 😭. Users have reported microSD cards not functioning and data corruption after dropping their smartphones.
With a malfunctioning microSD card, the videos stored on it will inevitably become corrupted.
Therefore, you can try a new microSD card or save your videos on your device's internal storage. You can do this via the Settings ⚙️ in the YouTube app:
First, tap on your

profile picture

located on the top-right corner of the YouTube app.

Next, scroll down to ⚙️

Settings

.
After that, go to

Downloads

.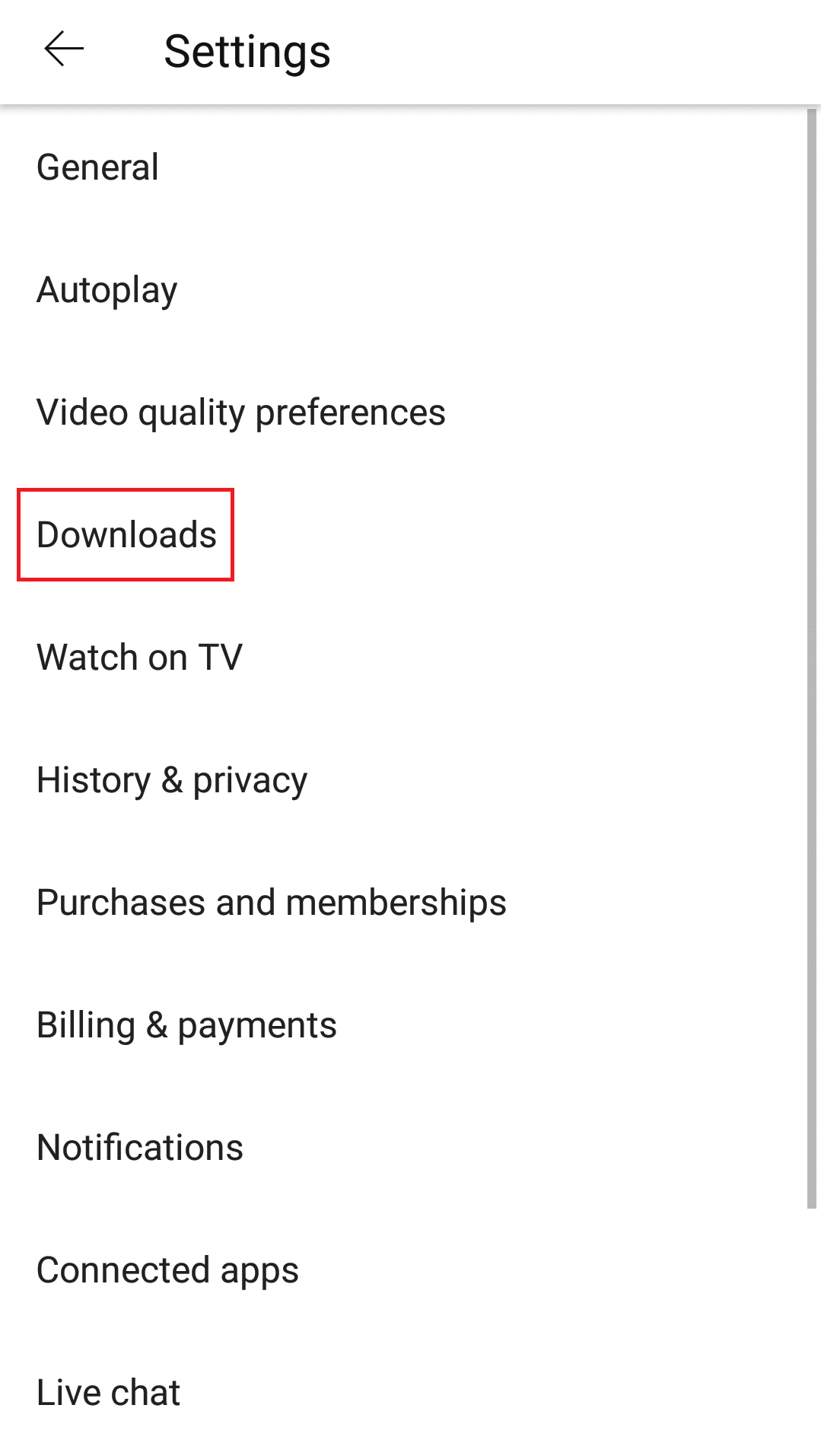 Then, turn off the

Use SD card

option.
Once that's done, the next time you download YouTube videos, they'll be stored on your internal storage.
Bonus Tip 🎉: Use a Third-Party Online YouTube Video Downloader
If you find the way YouTube handles video downloads is too troublesome, here's some good news 🥳: You don't actually need YouTube premium 💲 to download videos from YouTube!
There are many free YouTube video downloaders out there that let you store videos directly on your device. Most of them are just a Google search away. 🔎
All you need is the link or URL to the specific video. Then, you can download and store ⬇ any YouTube videos that you like onto your PC/smartphone.
Conclusion
In conclusion, this guide shows you the 9 best fixes 🛠️ plus one bonus tip 💯 for when YouTube offline downloads aren't working or playing.
We hope that after reading this guide, you have resolved your issues with the YouTube offline downloads features.
Now, you can watch your favourite YouTubers and videos even if you're connectionless. Plus, you can have an offline copy so you don't need to sit through buffering YouTube videos.
Having said that, enjoy watching your downloaded YouTube videos 😁, and don't forget to check out Pletaura 🧐 the next time you encounter similar problems!
Before you go, let us know in the comments:
Are you encountering errors with YouTube video downloads?

Have another helpful fix that we might have missed out on?

What other YouTube problems are you experiencing?
Finally, feel free to share this guide with others whose YouTube offline downloads aren't working or playing. 😇