Do you find that your Discord keeps freezing and suddenly starts lagging at the most inconvenient times? This can be a frustrating problem, especially if you rely on the app for communication with friends or teammates. Fortunately, there are a few steps you can take to try and fix this issue!
Discord has been one of the go-to platforms for communicating online. From casual and severe gaming sessions to more professional moments like a meeting between co-workers. Whichever the reason you use the platform, Discord is undoubtedly one of the best when it comes to it.
Despite that, however, the platform is not always perfect, and it can sometimes suddenly start to freeze and lag. Moments like these can happen anytime, and when it does happen at the worst timing possible, it can leave you feeling frustrated or even tilted when you play games.
Several Discord users often find their Discord clients suddenly start lagging and freezing. Typically, these instances of lag and freezing are fixed automatically by Discord, but in the worst case, it can lead to the client eventually crashing.
There are several reasons why Discord can suddenly start freezing and lagging, which can usually boil down to problems with the client itself or your computer/device. 
That being said, this guide aims to fix the situation by giving several fixes that can help improve the situation.
Here are 4 reasons why your Discord client or app keeps freezing and suddenly starts to lag. Alongside this, we also have 15 potential fixes you can follow that will help improve the Discord client's performance and fix the issue. The said fixes will range from straightforward fixes to more complicated ones.
With everything out of the way and covered, let's get on to the article and start doing some fixing!
Note: Discord is available on a wide variety of platforms on both desktop and mobile, with a web application also available, albeit with certain limitations. The fixes here will mainly focus on the Desktop version of Discord and cover the Mobile version whenever applicable.
If you find that your Discord app or client keeps crashing, restarting, or closing, you can check out our other, more comprehensive guide here.
Why Does Discord Keep on Lagging and Freezing?
1. Your Computer Has High CPU Usage
One of the most common and straightforward reasons why many Discord clients start freezing and lag spiking is because of a drop in your system's performance. The simple reason you might experience Discord lagging is that your system is just not up to running Discord simultaneously with other applications.
When it comes to this, it might be wise to end some tasks using the task manager (Step 2) and check your power options (Step 9)  or change some Discord settings, such as the hardware acceleration (Step 5).
Other things that you can do to alleviate system strain and boost your Discord client's performance is running it with Admin and Compatibility Mode turned on (Step 1) and checking Discord's unique keybinds (Step 2) if it conflicts with other apps. Checking the system permissions on the mobile (Step 11) app will also help fix the situation.
2. Poor Network Connection in Discord
Another common reason Discord might suddenly start acting up and start freezing is that lagging can result in a poor network connection in Discord. This can result from Discord servers suddenly going down, which will warrant a quick server check (Step 10) to ensure everything is going smoothly.
Conversely, if Discord keeps lagging in voice calls, you might want to check and modify the voice channel's region override and change it to something better (Step 7)
3. Overloaded or Corrupted Discord Cache Data
Since Discord allows the sharing of files, regardless if you save it or not and even open it, the cache and data of the sent file will be held in your system. This usually gets deleted as time passes, but it sometimes gets overlooked, which eventually causes cluttering and bloating to your Discord.
Too many caches and temporary files in your Discord clients tend to cause freezing and lag, as the client can struggle to load these files and keep them up while the app is running. One of the best solutions is to manually delete these files (Step 6) every so often to avoid them cluttering and piling up.
4. Outdated Discord Version
Discord might suddenly be freezing and lagging for you because you have an outdated client. While Discord will always try its best to keep your client updated, sometimes it won't be able to detect any new updates (especially if you have a sketchy internet connection) and run the app as usual.
Outdated Discord versions usually underperform compared to recent ones, as any relevant bugs and glitches still exist, which will cause such problems. In situations like this, you would want to manually update Discord (Step 8).
5. Hardware Issues
If you are using a desktop or laptop, it is possible that hardware issues could be causing your Discord freezing or lagging problems. For example, if you have an outdated or malfunctioning graphics card, it could be causing issues with Discord. You can try running a hardware diagnostic tool or contacting a tech support professional to check for hardware issues.
15 Fixes For When Discord Keeps Lagging or Freezing
1. Run Discord as Admin and with Compatibility Mode Turned ON
When the problem comes to Discord not being able to access as many system resources, which causes it to lag, running it as an Admin allows it to access more resources and privileges to work with. Additionally, turning on compatibility mode helps, mainly if you use a newly updated OS version. 
Here's how you can run Discord and set compatibility turned on:
Open

Discord's properties

by right-clicking the icon and selecting "

Properties

". You can do this on the shortcut or the .exe itself.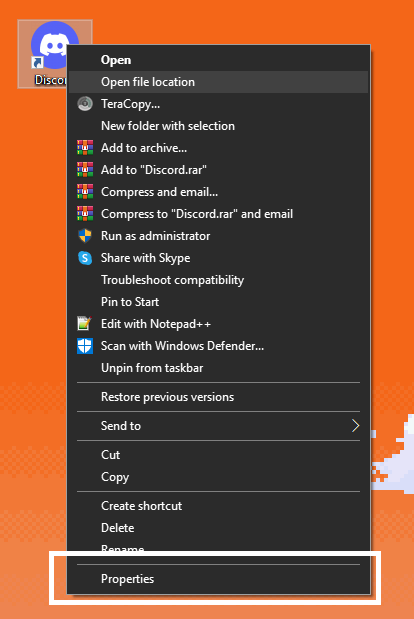 In the

Discord Properties

window, select the "

Compatibility

" tab. This will contain all the things you need to change.
Under the Compatibility tab, tick "

Run this program in compatibility mode for:

" then select

Windows 7

or higher from the drop-down list.
Afterward, tick the box for "

Run this program as an administrator

" to make Discord run as an admin every time you open it.
Hit on "

Apply

" then "

OK

" to finalize the changes and apply them.
Once you change the settings, open Discord once the property window closes or hit the restart keybind. "CTRL+R" if Discord is already to restart it. 
2. Check your Discord/Other Applications Keybind
Discord has its own unique set of keybinds that allow more straightforward navigation and usage of its platforms. A complete list of keybinds can be found on their support page to guide you through the keys you can use. This is important because Discord tends to work with applications with its voice and overlay feature, as these keybinds can get in the way of other applications. 
You want to ensure that Discord's keybinds won't conflict with other applications as much as possible. Running too many keybinds might cause system overload, leading to Discord freezing and eventually crashing. 
Here's how you can modify the keybinds for your leisure:
In the Discord client, open up your "

User Settings

"⚙️
At the

User Settings

page, scroll down to the "

App Settings

" portion and select "

Keybinds

"
In the

Keybinds

tab, select "

Add a Keybind"

to add and change the default keybinds you can change.
From the

Action portion

(which is currently

Unassigned

) select the action you want to change. 
Afterwards, click "Record Keybind" on the right side

and press the key/s you wish to associate the keybind with.
You can repeat these steps for any actions you want to reassign. If you don't feel like changing Discord's keybind, you can modify the ones you use in your other applications to avoid matching with Discord as much as possible.
3. End Tasks Using System Task Manager
One of the most common reasons you might find Discord lagging might be that you are overworking your system by having too many open apps. While most computers can run Discord with something heavy like Google open, older models struggle with doing the same.
If you have a lot of apps and programs running in the background, it can cause your device to slow down and potentially lead to Discord freezing or lagging. To free up resources and improve performance, try closing any apps or programs that you are not using.
The best and safest way to close apps around instantly is through the system task manager. You can manually close applications you find overeating memory without having to do too much. 
Here's how you can do it:
For Windows
Open your System Task Manager by searching "

Task Manager

" 💻using the built-in Search function.
In the

Task Manager

, go over to the

Processes

tab. Find the program/s that are eating a lot of resources in the Memory tab that you aren't using. 
Right-click the

program

you want to close and select "

End Task

." This will automatically complete the application and free up some memory.
If you want to pump more system power into Discord, the Task Manager will allow you to do so. Here's how:
From the

Task Manager

, head over to the "

Details

" tab.
In the

Details tab

, look for "

Discord.exe

" in the list; several should run simultaneously.
On each "

Discord.exe

" option, right-click them and mouse over the "

Set Priority

" option, then select "

Above Norma

l" or "

High

." Doing this will tell your System to prioritize Discord regarding system resource allocation.
For macOS
Start by opening the Force Quit Application menu by holding down Command + Option + Esc.
In the menu, select Discord and click Force Quit.
Finally, start Discord back up like you normally would.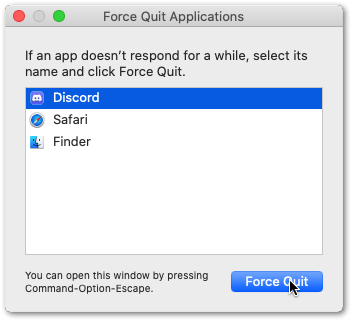 Alternatively, you can select Discord from the App Menu and click Quit or press the Command ⌘ + Q.
For Mobile Users (Android & iOS)
Mobile users can also follow this guide by simply closing down the apps they have running and exiting them. This is unique case-by-case between mobile phones, but it usually involves opening your app list and pressing the close all button❌ or something similar.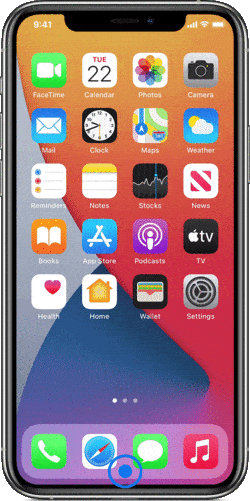 4. Reboot Your Device or System
Sometimes, a simple restart can fix many issues, including freezing or lagging on Discord. It may be worth trying if you have not restarted your device in a while. Simply shut down your device and turn it back on again to see if this helps.
This can also end the background processes running on your system, some of which might be interfering with the operation of the Discord app, causing this lagging and freezing issue. That being said, the following are the steps to reboot your device:
For Windows
First, click Start in the lower-left corner of your computer screen.

Following after, select the Power option.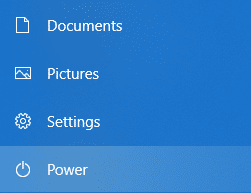 Lastly, click the Restart option in the Power menu.

For macOS
First, click on the Apple menu or apple logo.

Next, click Restart from the drop-down menu.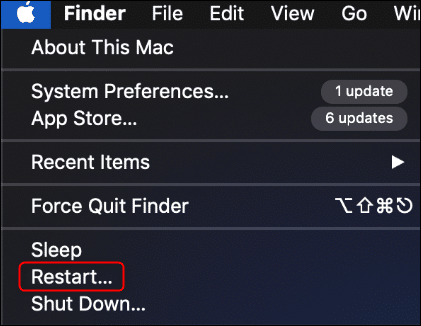 For Android
First, press and hold the power button located at the side of your device for a few seconds.
Subsequently, a menu should appear with a Power Off option and a Restart option.
Lastly, click on the Restart option to perform a reboot for your phone. If you're not able to find the Restart option, you can always click on the Power Off option.
If you happen to click Power Off for your phone, press and hold the power button for a few seconds to restart your phone.
For iPhone
First, locate the power button on the side of your phone.
Following that, for older models starting from iPhone 8 and older, press and hold the power button for a few seconds. For newer models starting from iPhone X and newer, press it along with the volume up button.
Next, a slider should appear on the phone screen. Swipe right to turn the device off.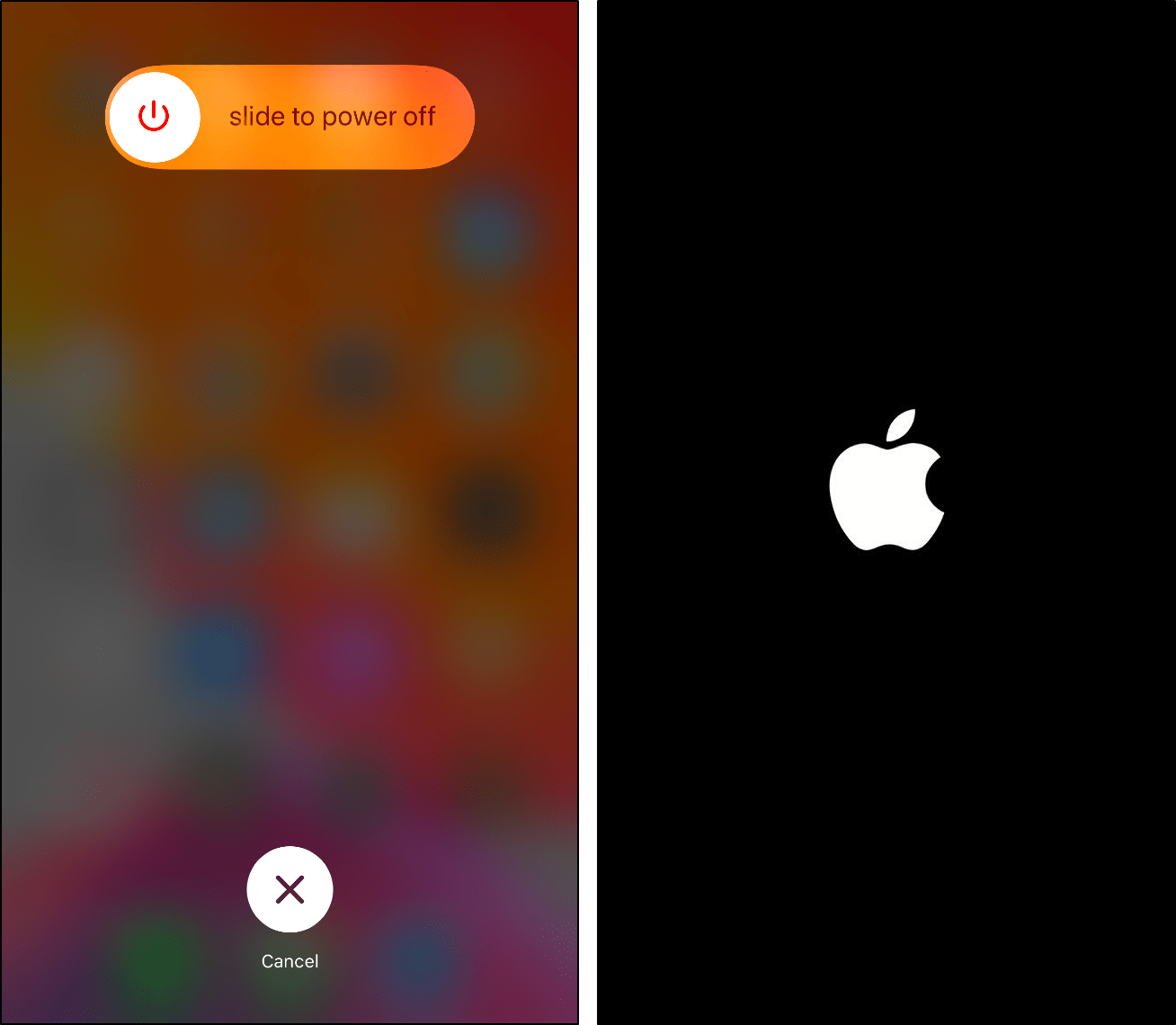 Subsequently, try turning on your iPhone again after waiting a minute or two.
Lastly, press and hold the power button for several seconds until an Apple logo lights up on your phone screen.
5. Change Your Discord Hardware Acceleration Option
Discord's Hardware Acceleration feature is a nifty thing that allows Discord to use additional resources from your hardware to boost its performance. It's designed to improve performance by using the power of your device's graphics processing unit (GPU).
However, in some cases, this feature can cause issues like freezing or lagging. Hence, this feature is useful for computers that can afford it but can be very detrimental for systems that can't.
If you happen to be experiencing sudden lag spikes with Discord, consider modifying your hardware acceleration option until you find something that will improve your situation. 
Here's what you can do to modify them.
Open your "

User Settings

" ⚙️page by pressing the corresponding icon.
Scroll down to the "

App Settings

" portion of the list and select "

Advanced

".
Under the Advanced tab, look for the "

Hardware Acceleration

" option and switch it

OFF/ON

. This is turned

ON

by default.
Once you change this setting, Discord will automatically restart and apply it. The setting won't change unless you accept the notification.
6. Clean Up Your Discord Cache
Cleaning up your system's cache and temporary data should be an excellent habit to develop for the longevity of your system. Discord usually cleans and disposes of stock after a certain amount of time has passed, but it is never wrong to help it from time to time, especially if you are starting to experience some slowing down.
Here's a quick guide on how you can clean up your Discord cache:
For Windows
Use the key combination "

Windows Key+R

" to open the run command. In the

Run command window,

type "

%appdata%

" to open the appdata folder. This folder contains the files that have the cache and temporary files inside.
Find the "

discord"

folder from the list of applications and open it. Ensure Discord is correctly closed before you go and modify any of its files here.
Select the "

Cache

" and "

Local Storage

" folders and then

Delete

🗑️them.
Once both folders have been deleted, relaunch Discord and check its performance. Discord will automatically recreate the folders you deleted, but they will be clean and empty this time.
For macOS
Similarly, if you're using the Discord app on a Macbook or macOS device, you need to remove the cache files manually.
First, open Finder, and from the menu bar select Go, then at the drop-down click Go to Folder.
A text box titled Go to the folder should appear. Type ~/Library/Application Support/discord/ in the text box.

Next, look for 3 folders: Cache, Code Cache, and GPUCache.
Finally, delete these 3 folders.
For Android
You can achieve the same for mobile users by simply running your phone's cleaner. You can download one from your associated app store or use the pre-built one. Here's an example:
If you're using the Discord app on Android, you can clear the cache files in one click in Settings.
First, open the Settings app, and go to App Management, or Apps.
Next, select Discord in the list of apps.
After that, look for a Clear Cache option on this App Info page. It can usually be found in Storage Usage.
Finally, tap the Clear Cache button to remove all cached data.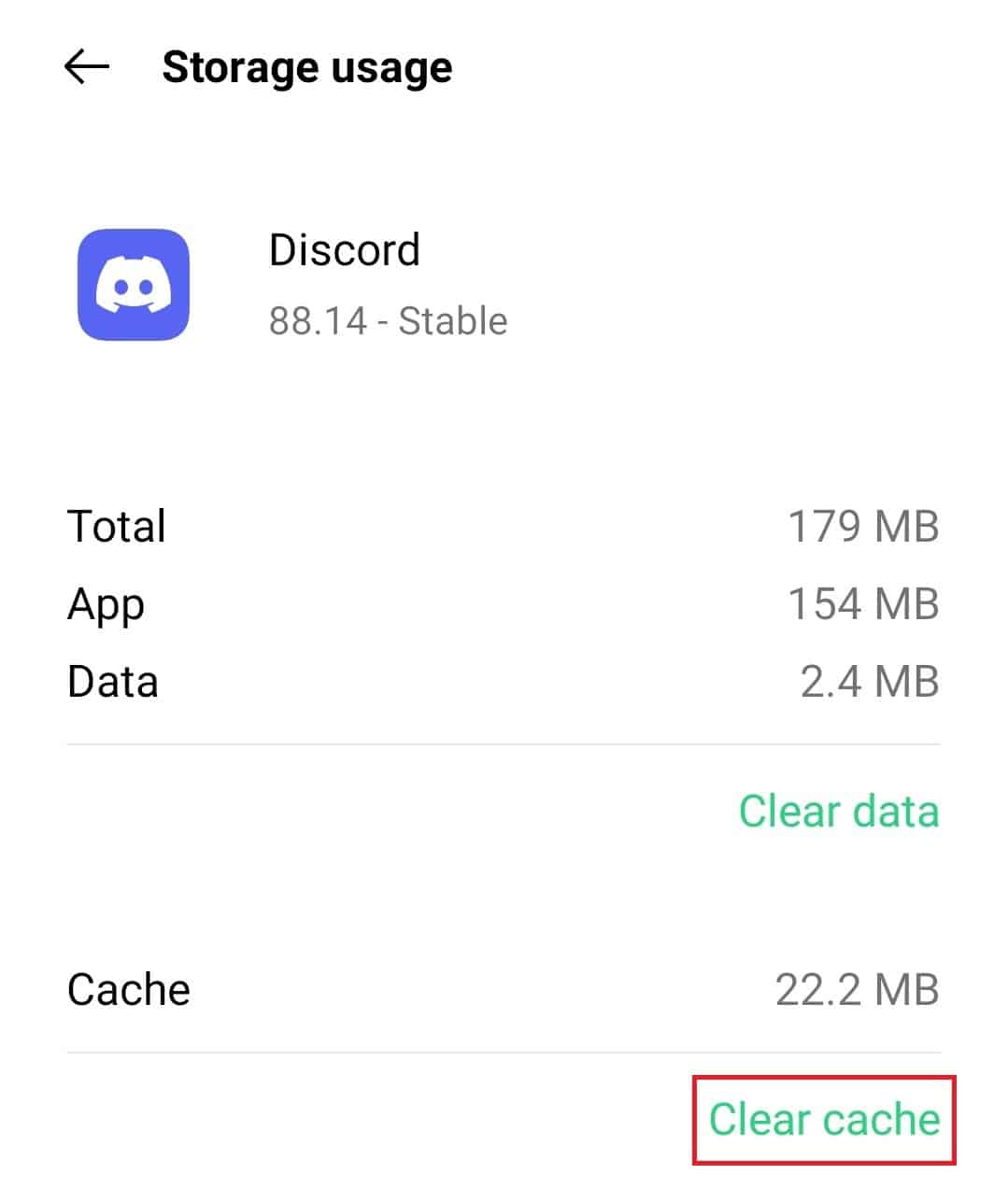 7. Change Your Voice Channel Region Override
If you happen to be experiencing lag exclusively on voice chat, there are 2 reasons why this could occur. One of the reasons is that your connection to the server might be poor and sketchy, which will cause issues such as lag and freezes.
One of the best solutions for this is to change the region the voice channel is currently assigned by selecting one that is physically closer than you. Here's how you can do it. This also works for the mobile version, provided you match the requirements:
In a Discord server, right-click the voice channel you want to change the region of and select "

Edit Channel

".
Scroll down the

Overview tab

until you find the "

Region Override

"🌎 category.
In the

Region Override,

select the

region

you want the channel to be in, for example, "Singapore".
Hit "

Save

" to apply the changes to the channel.
It is important to note that you need to be an admin. If you aren't, you can ask someone on your server and direct them to this guide. Additionally, picking the best region is a tricky balancing act that you need to coordinate with all members and try and talk it out with one another to find the best part¡ that will cause the least amount of problems.
8. Check For Discord App Updates
Outdated Discord versions tend to perform poorer compared to updated ones. Discord will always try its best to keep itself updated, but sometimes it won't be able to always keep itself updated but run regardless.
If you are using an older version of Discord, it may be worth updating to the latest version. Newer versions often come with bug fixes and performance improvements that can help fix issues like freezing or lagging.
Manually updating Discord is incredibly easy, and here is how you can quickly check and see for any updates:
For Desktop (Windows & macOS)
Make sure that Discord is open, making the update much more accessible.

Right-click the

Discord icon

found in your

System tray

. If the icon is not there, it might be a green circle if you are inside a voice channel.
Select the "

Check for Update

" option. This will cause Discord to scan and automatically download any new updates it finds.
Once the download finishes, Discord will automatically install the update. You can use the restart keybind to ensure that the updates are applied.
For Mobile (Android & iOS)
Updating the mobile version of Discord is just as easy as it only involves visiting the Discord app page in your native app store, either the Apple App Store (iOS) or Google Play Store (Android). If no update button is available, your Discord app is at its latest version.
9. Modify Your System's Power Options
Similar to how ending apps in the Task Manager can boost your Discord application's performance, modifying your system's power options will help give you at least a little more to work with. This step is valid for laptops as they tend to go into a power-saving mode that cuts performance.
Changing your power option to something more substantial allows your computer to use more resources, boosting your overall performance. 
Here's how you can do just that:
Open your

Control Panel

by searching it out in your System.
In your

Control Panel

, select "

Hardware and Sound.

"
Afterward, in the

Hardware and Sound category

, select "

Power Options

". 🔋
Click on the "

Additional Plans

" section and expand it. Change to "

High Performance

" or "

Ultimate Performance

" to boost your system. Any changes here will be automatically applied and followed.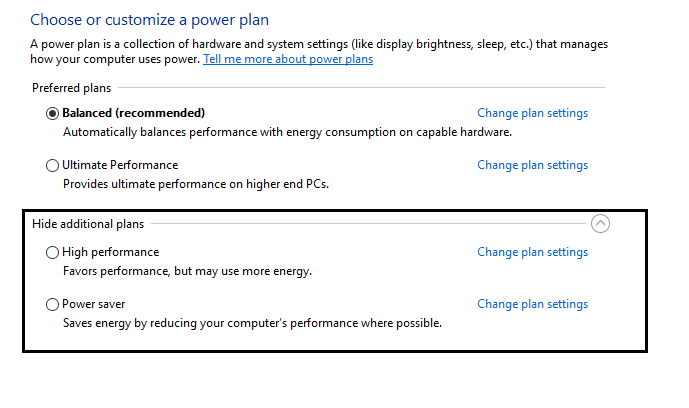 10. Check the Discord Server Status
Poor network connection from the Discord servers can also be the reason for the app to start lagging and freezing. This is because Discord was built with chromium, which relies on the internet and its connection to the server.
Luckily, Discord has a website that lets you check the status of Discord's servers and other relevant functions that you can access through https://discordstatus.com/. 
Downdetector is also a great alternative if you happen to be experiencing issues unique to your area, as it uses locally gathered data for information about the current condition of the Discord service.
11. Check for Discord's App Permission
This solution is catered towards mobile users as it essentially serves as an alternative to running Discord as an admin on a Desktop. The Discord App needs specific permissions for mobile users to run smoothly. 
If your mobile app of Discord is misbehaving you might want to check the app permission to make sure everything is alright. Here's how you can do it:
Open your "

Settings

"⚙️ app on your phone.
From the Settings app, navigate to your application list by tapping "

Apps

" or something similar.
Find "

Discord

" from your list of apps and open it.
On the Discord app page, select "

App Permissions."
From here, you want to allow the permissions under "

Not Allowed

."
Doing this will make Discord run much smoother as it has access to more features and privileges with your phone and doesn't have to stop and ask every time to access it.
12. Run Malware and Virus Scans
If you are experiencing unusual or unexplained issues with Discord, it is possible that your device could be infected with malware. Malware can cause all sorts of problems, including freezing or lagging on Discord.
To check for malware, you can use a reputable antivirus program (like Malwarebytes!) to scan your device and remove any malicious software.
We personally use  Malwarebytes for our desktops and it functions consistently and effectively to ensure our workstations are kept clear of any malware! Plus, there's a completely free version!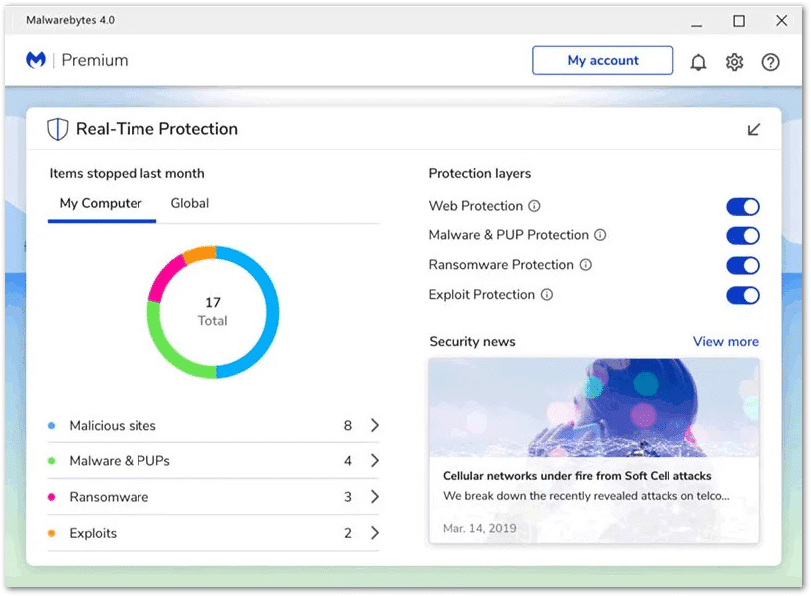 Apart from that, the following are the steps to run a manual antivirus scan using the preinstalled Windows Security on your Windows device:
Firstly, select Start and choose Settings.
Under Settings, select Update & Security.
Then, click Windows Security.
Next, click Virus & threat protection.
After that, under Current threats, select either Quick Scan or Scan Options for an advance scan.
Suppose you chose Quick Scan. Then, just wait for the scan to run.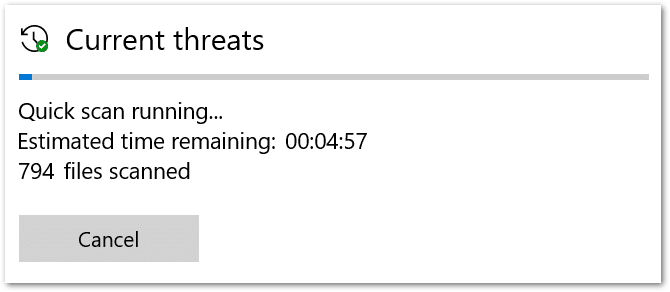 If you've selected Scan Options, you need to choose from one of the three options.
Select Full Scan to check files and programs currently running on your device
Select Custom scan to scan specific files or folders
Select Microsoft Defender Offline scan if your device has been, or could potentially be, infected by a virus or malware
Finally, click Scan Now.
Note: Suppose you're using previous versions of Windows 10. Then, the Current Threat option will appear as Threat History. Under threat history, you can select Scan Now for a quick scan or Run a new advance scan for the three options.
13. Use the Discord Web App
If you are using the Discord desktop app and are experiencing issues with freezing or lagging, you may want to try using the Discord web app instead. The Discord web app is accessed through a web browser and does not require any downloads or installations. This can help reduce the strain on your device and potentially fix any freezing or lagging issues.
To use the Discord web app, simply go to the Discord website and log in to your account.
14. Try Discord on a Different Device
Besides that, since Discord is currently available on various platforms, and so it might be functional on a different platform. This is since, for different platforms, the native Discord application has different backend code, which may mean bugs aren't resolved on one platform but are on another.
Additionally, if you are using a device that is old or has limited resources, it may be causing these issues with Discord. In this case, you may want to try using a different device, such as a newer laptop or desktop, to see if it improves the performance of Discord.
That being said, here are the appropriate links for your convenience: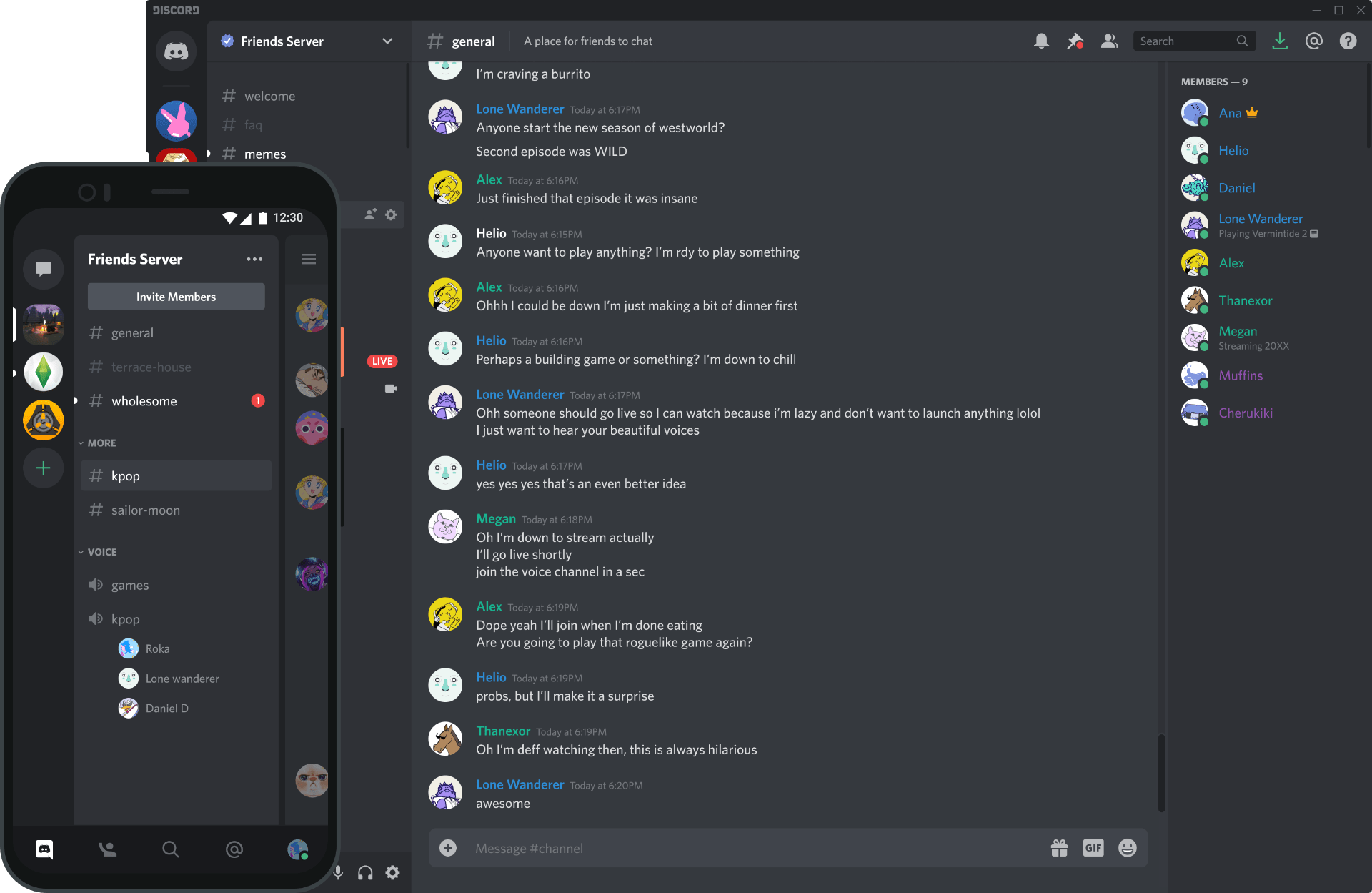 15. Test and Improve Your Internet Connection
A slow and unstable internet connection could also be the culprit behind your laggy experience with Discord, giving the impression that the app keeps freezing on you. Thus, this can especially be evident when you're in calls on Discord, where with a high ping value and latency, your audio and video in your calls might be freezing and lagging. Thus, as more data is required to be downloaded and uploaded consecutively, a moderate to fast internet connection is a priority.
That being said, you can test your internet connection speed and latency at Fast.com or Speedtest.net to identify whether your internet connection is currently undergoing any issues.

If you are experiencing low speeds and high ping, you may try the following steps to improve your internet connection:
Restart or Power-Cycle Your Internet Router
A quick reboot of your Internet router can flush its power storage units and caches, cooling it down and refreshing the built-up network cache data. Thus, it is often seemed to improve Internet connection speeds and performance, once its completed. You can take it a step further by unplugging it for the power-cycling effect, which flushes the power storage units.
The steps to do so are as follows:
First, turn off and unplug the power from your Internet modem or router.
Then, wait approximately 30 seconds.
Subsequently, reconnect the power source to the router or modem, turn it on, and wait for it to connect to the Internet.
Lastly, connect your streaming device to the Wi-Fi and try streaming Disney+ again.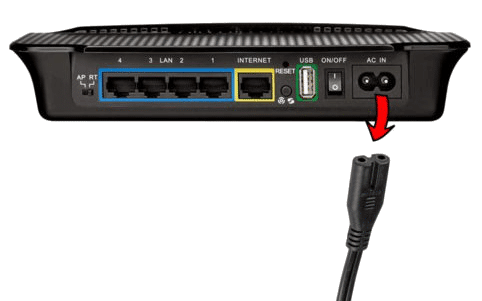 Use a wired internet connection
If you use a wireless connection to access the internet, you may want to consider switching to a wired connection. Wired connections are generally more stable and faster than wireless connections, which can help improve the performance of Discord and reduce freezing or lagging. To use a wired connection, you will need an Ethernet cable and a device with an Ethernet port, such as a router or modem. Thus, evidently, this step caters more to desktop users instead of mobile devices.
Check for updates on your router or modem
If you are using a wired connection, it is important to ensure that your router or modem is up to date. Outdated router or modem firmware can cause all sorts of issues, including problems with Discord. To check for updates, you will need to access your router or modem's settings. If you are unsure how to do this, you can check the manufacturer's website or contact your internet service provider for assistance.
Reset your router or modem
If you have tried all of the above solutions and are still experiencing issues with Discord freezing or lagging, you may want to consider resetting your router or modem. Resetting your router or modem can help fix a variety of issues, including problems with Discord. To reset your router or modem, you will need to locate the reset button, which is usually on the back or bottom of the device. Press and hold the reset button for a few seconds, then release it. Your router or modem will reset and restart, which may help fix any issues with Discord.
Conclusion
Discord is one of the go-to platforms when it comes to communication. Despite its minor hiccups now and then, no one can deny the fantastic quality Discord offers. 
We understand how frustrating it can be when Discord suddenly starts lagging in freezing in crucial moments, like when you're about to clear a problematic stage with friends or are currently talking about something important.
That being said, We prepared this guide with 4 reasons and 15 fixes precisely for those situations when Discord keeps lagging and freezing so that you can quickly get back into the flow of things. Remember to take this slow and not rush the process, as you can create more problems than fixes.
All in all, let us know down below👇 in the comments:
If this guide worked for you and which method did the job?

Any additional fixes that worked for you but we didn't cover?

What do you enjoy using Discord for? Work? Games? Socialization?

Your favorite feature on Discord.
Feel free to share this guide with any of your friends or Discord users who have problems keeping their Discord experience smooth and easy!
Frequently Asked Questions About the "Discord Keeps Freezing or Lagging" Issue
Why is my Discord constantly freezing?
There are several reasons why the Discord client or application is freezing for you, including high CPU usage on your system, poor network connection, hardware issues, an outdated Discord app version, and overloaded or corrupted discord cache data. All of this is explained and explored further at the earlier portion of this article along with corresponding fixes you can try for that particular cause.
How do I fix Discord lag?
There are a number of solutions you can try, including, rebooting your system (Fix 4), reconfiguring the hardware acceleration (Fix 5), clearing Discord app cache (Fix 6), and running and clearing malware on your device (Fix 12), among many other fixes you can try that are discussed in this guide.
Why is Discord suddenly crashing?
Discord may be crashing for a number of causes, including the following:
Insufficient system resources: Discord may crash or become unstable if your device does not have enough RAM or CPU power to execute it.
Outdated Discord app version: Using an outdated version of Discord could cause crashes or other problems because it is incompatible with your device or the current release of your operating system.
Corrupted files: The programme may crash if Discord's cache or files have gotten corrupted.
Program conflicts: Discord may crash if you have other operating programmes or applications on your device that conflict with it.
Server problems: In some circumstances, rather than your device, the Discord server may be to blame for the crashing. In this situation, you might have to wait for the Discord team to fix the problem.
For more detailed fixes and information regarding the Discord crashing phenomenon, check out our other more comprehensive guide here.