Are you unable to access ChatGPT or every time you try to use it, are you stuck with the "There Was an Error Generating a Response" message?
Artificial intelligence has become the talk of the town for the past few years, where some experts are speculating on its usefulness, and some are sounding alarms over its dangers. Amongst all this, the release of ChatGPT has become the most popular news of this year. ChatGPT has revolutionized how we interact and work with AI.
This language model is unique and superior to conventional chatbots, which rely on pre-programmed responses because it enables users to seek answers, insights, and guidance. In addition, it is a highly sophisticated machine-learning algorithm that learns from numerous sources. This means that the accuracy and efficiency of ChatGPT increase with every interaction it has with another human.
The potential of ChatGPT to grasp the context and deliver pertinent and meaningful replies is one of its most remarkable features. So, whether you have a specific query or are looking for general information, ChatGPT is an ideal solution to your problems.
But despite numerous perks, ChatGPTis a language model that can encounter errors and issues. If you are experiencing the following message "There Was an Error Generating a Response," don't worry; you are not alone because we have received this complaint from numerous users.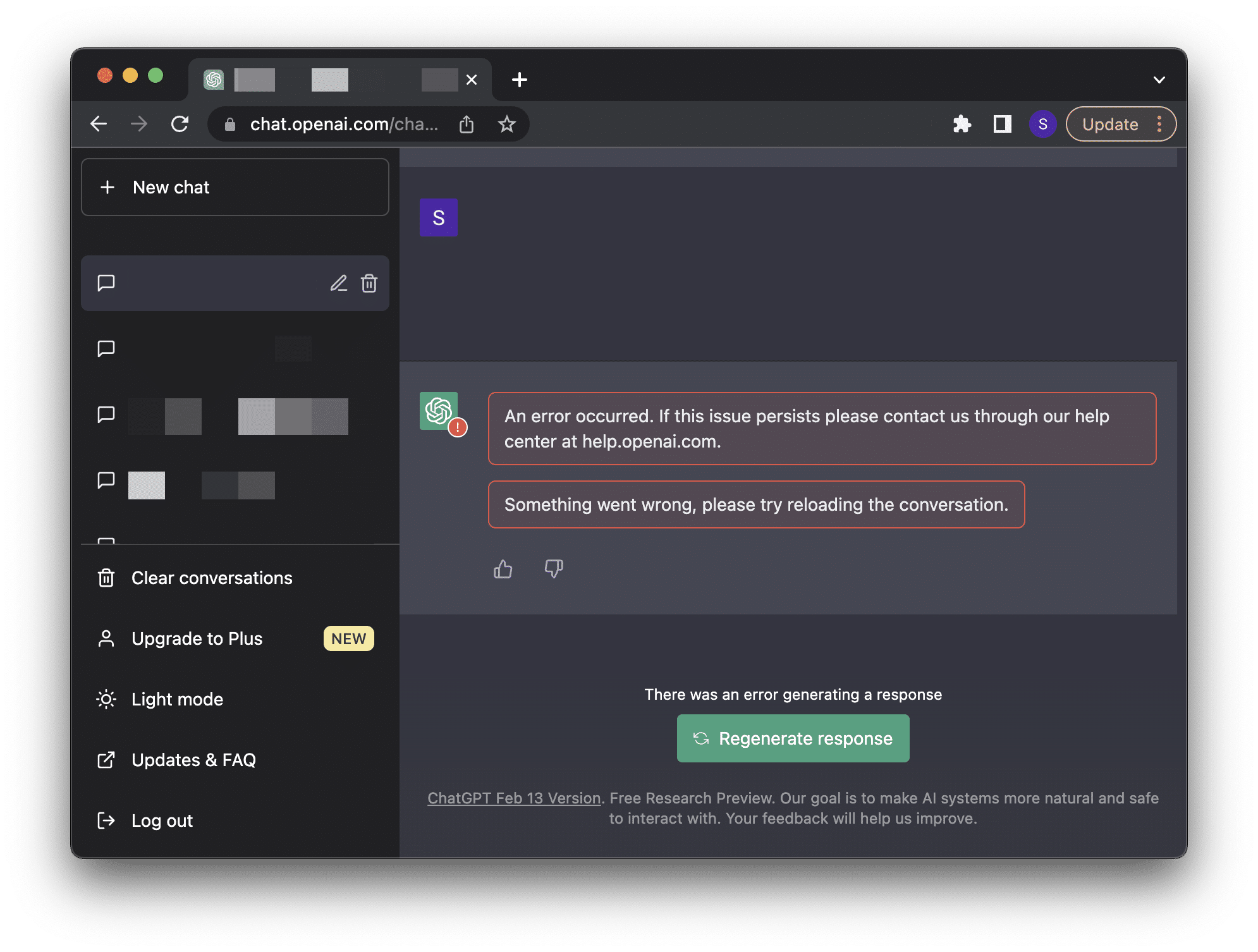 In this guide, we offer 8 practical solutions to the situation when ChatGPT fails to generate a response. So without further ado, let's begin troubleshooting!
For more fixes and information, check out our other detailed guides to solving ChatGPT-related problems here:
8 Fixes for the "There Was an Error Generating a Response" Error on ChatGPT
1. Refresh Your Web Browser
If you encounter an Error Generating a Response in ChatGPT, the first logical action is to refresh your page. Refreshing the page can clear any temporary glitches that may cause this error. In addition, refreshing the page successfully reestablishes your connection with OpenAI servers and resolves this error.
Reload the ChatGPT Web Page
When accessing ChatGPT through your web browser, a quick solution to any issues you may encounter could be as simple as reloading the page. This action prompts the browser to retrieve assets from the existing cache, effectively refreshing the web page. Regardless of whether you're using Chrome, Firefox, or Edge, the steps to refresh the Instagram page are similar:
Click the reload button on the web browser
Press the Ctrl + R key (For Windows) or the Command + R key (macOS).

Hard Refresh the ChatGPT Web Page
A hard refresh is also a useful method for reloading the ChatGPT webpage. This process clears some minor cache associated with the page, allowing for the most recent version to be loaded. By doing so, the webpage is forced to retrieve assets from OpenAI servers, resulting in an up-to-date version of the page.
On Windows: For most web browsers (Chrome, Firefox, Edge), press Ctrl + F5 together at the Instagram page to perform a hard refresh.

On macOS: For Safari and other web browsers on macOS, press the Command + Option + R key simultaneously.

2. Check Your Internet Connection
The next logical step in resolving this problem is to verify your internet connection and check if it is stable. A stable, high-speed connection is crucial for accessing OpenAI's ChatGPT. An unstable connection can result in crashes, increased loading time, and "There Was an Error Generating a Response" on ChatGPT.
To check your internet speed, you can employ various tools such as Ookla Speedtest or testmy.net. However, we will use Fast.com in our guide. To proceed with the test, head over to fast.com and run a speed test to verify your internet speed.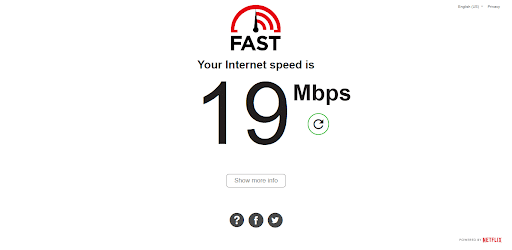 If you have a stable internet connection and speed, this error message is probably caused by another variable. Therefore, we recommend implementing other fixes to solve the issue in our guide.
On the other hand, if your Internet is currently experiencing low speeds or high Ping and latency, you can try the below-mentioned tips to improve your internet speed:
Turn on and turn off Airplane Mode ✈️
Reboot the device 🔁
Re-enable the WiFi 📶
Restart or power-cycle the WiFi router
Stop All Downloads 🚫
Contact the ISP Provider ☎️
3. Verify Open AI's Server Status
If your internet connection is stable with adequate speed, then there is a high probability that the issue is from ChatGPT's backend. If there is an ongoing issue in OpenAI's servers, then you won't be able to establish a stable connection with their servers.
This will result in inaccurate or no response to your prompts, thus giving the message "There Was an Error Generating a Response". You can use the official or third-party method to check for an issue at ChatGPT's backend.
The Official Method: Using the ChatGPT Server Status Page
If you want to check for server downtime or status, we recommend using the official ChatGPT server status page to verify if there is an issue on their end. When we checked for information regarding server downtime, we observed that ChatGPT was facing server downtime due to increased traffic while we were trying to access it. If you face the same issue, this could also be possible.
Third-Party Method: Using Downdetector
If you don't want to refer to the official ChatGPT server page, opt for a third-party service; we recommend using Downdetector for OpenAI.
Based on the most recent user reports, Downdetector displays the current status of OpenAI services, including OpenAI. To ascertain whether the problem you're experiencing is common among other users, check the outage reports graph, live map, and comments area.
4. Log Out and Log In to ChatGPT Again
Sometimes your ChatGPT session expires due to inactivity, but you face the "There Was an Error Generating a Response" message. Numerous users have reported that logging out and logging back into their ChatGPT account fixes the problem.
To proceed with the fix, follow the steps below:
First, navigate to chat.openai.com and click Log out at the bottom left side of your sidebar to log out of your OpenAI account.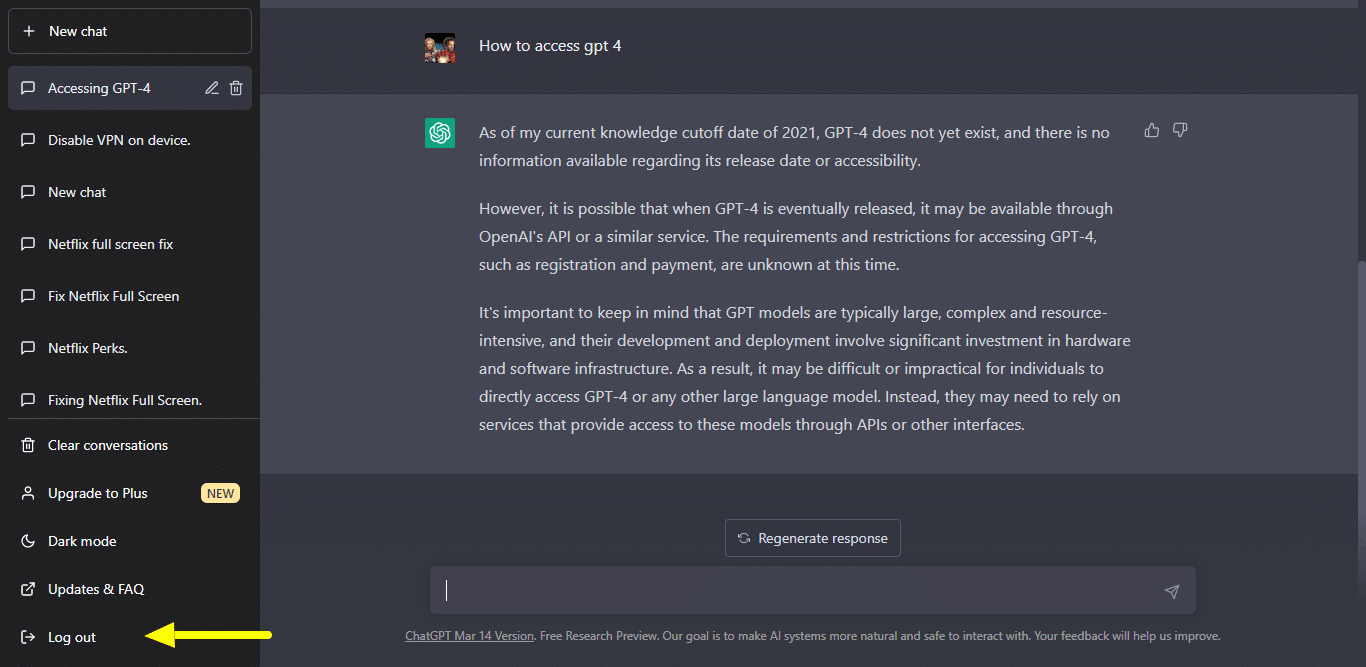 Once you have successfully logged out of your account, click on login on ChatGPT's webpage to sign back into your account.
Finally, type your prompt again in the search bar and see if the issue persists.
5. Clear Your Browser Cache and Cookies
Your browser cache stores images, page data, cookies, and other temporary files, which might occasionally result in conflicts or difficulties when accessing particular websites or apps.
Whenever you clear out your browser cookie or cache, you remove the stored temporary data that might be corrupted and force your browser to download the latest data and files from ChatGPT's website; this can often resolve issues such as "There Was an Error Generating a Response."
To clear your browser's cache or cookies, follow the steps below:
For Google Chrome
First, launch your web browser.
Then, click the three dots icon in the browser window's top right corner.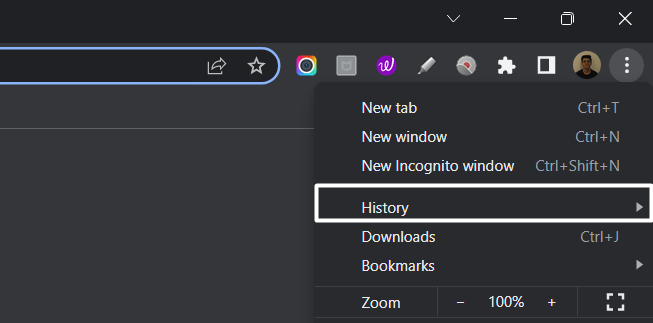 Next, select the "Privacy and Security" section and click "Clear browsing data."
Afterwards, the browser will ask you to select the time range to clear your browsing data. For instance, if you want to clear all browsing data, select "All time."
Then, check the boxes next to "Cookies and other site data" and "Cached images and files."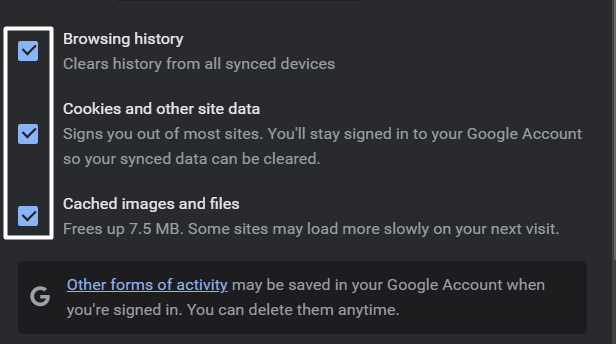 Finally, click on "Clear data."

For Safari (macOS)
To do so, click on Safari in the top menu and select the Preferences… option from the dropdown menu.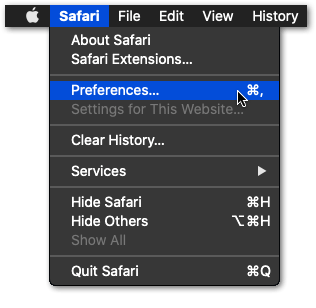 Next, click on the Advanced option in the top menu and tick the box next to the Show Develop menu option.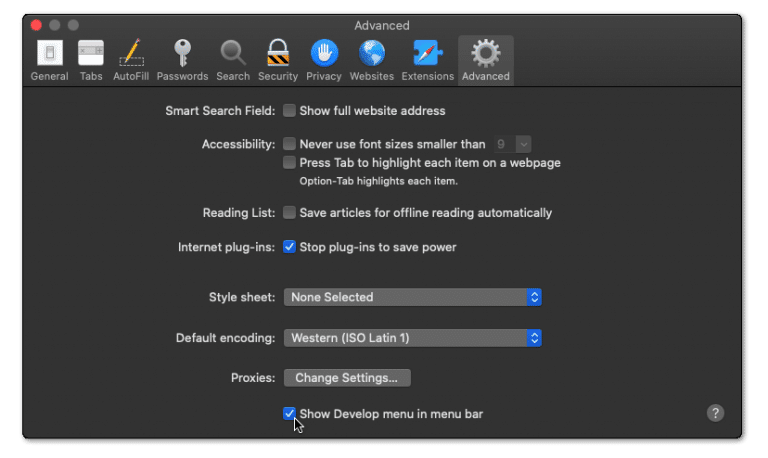 Then, click on Develop in the menu bar at the top and then choose the Empty Caches (🗑️) option.

Once done, again select the Safari option from the top menu and click on the Clear History… option.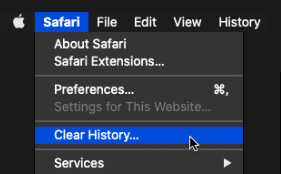 At last, choose Clear History from the Clear history section to clear the web browser's cookies and other temporary data.

This will successfully clear your browser cache and cookies. Lastly, try typing in your query again into ChatGPT to see if the issue persists
6. Disable Your Browser Extensions
Certain browser extensions can interfere with ChatGPT's ability to return responses and can lead to error messages like "There Was an Error Generating a Response." Numerous users have reported that disabling their extensions has helped them to resolve issues with ChatGPT. This is because some extensions do not receive updates from developers on a timely basis, and they can interfere with the normal working of ChatGPT. We recommend disabling your extensions one by one to identify which one is problematic. To disable browser extensions, follow the steps below:
For Google Chrome
First, launch your web browser and navigate to the "Settings" menu.

Then, click on the "Extensions" tab.
Now disable the extension of your choice and try your request on ChatGPT again to see if the issue persists.
Finally, if the issue persists, repeat step 3 with the remaining extensions.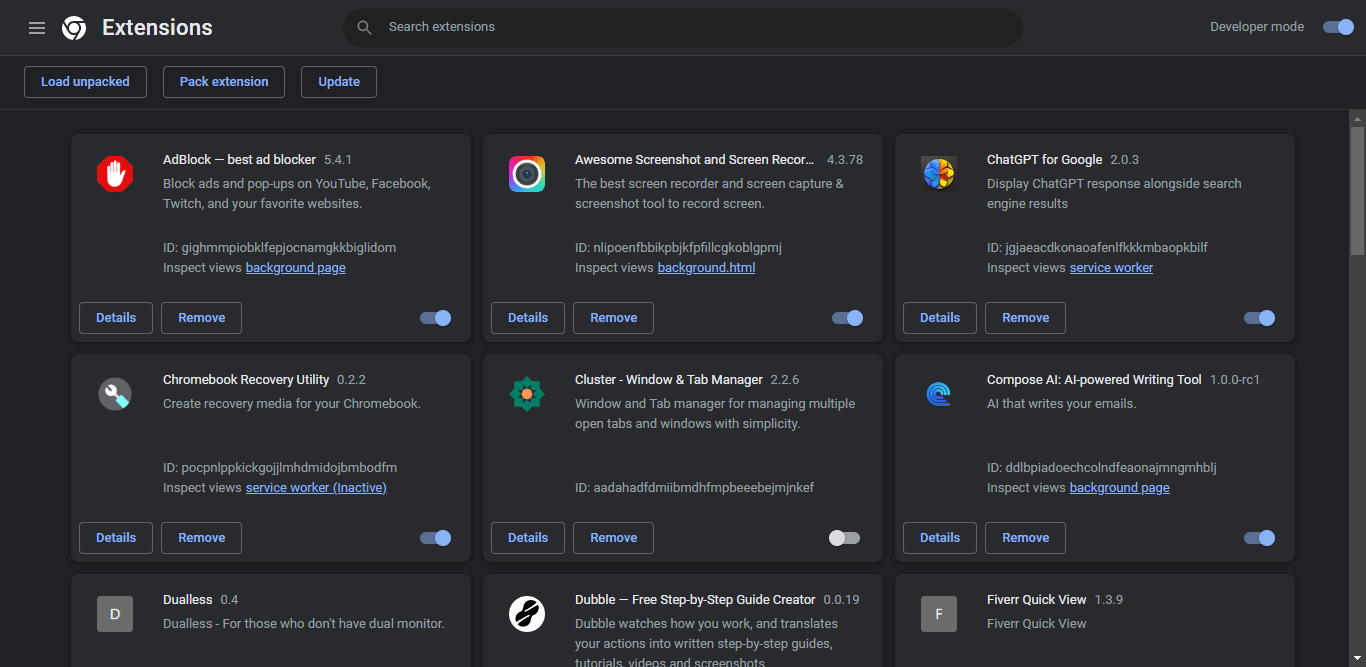 For Safari Users
To do so, click on the Safari option next to the Apple logo in the top menu and then select the Preferences… option from the menu.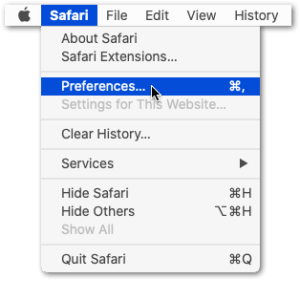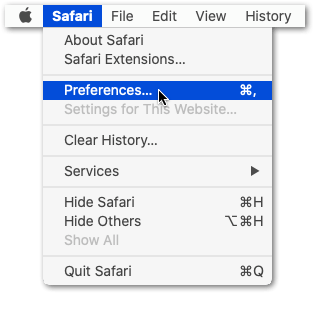 Once the Preferences section is opened, select the option from it to open the Extensions section.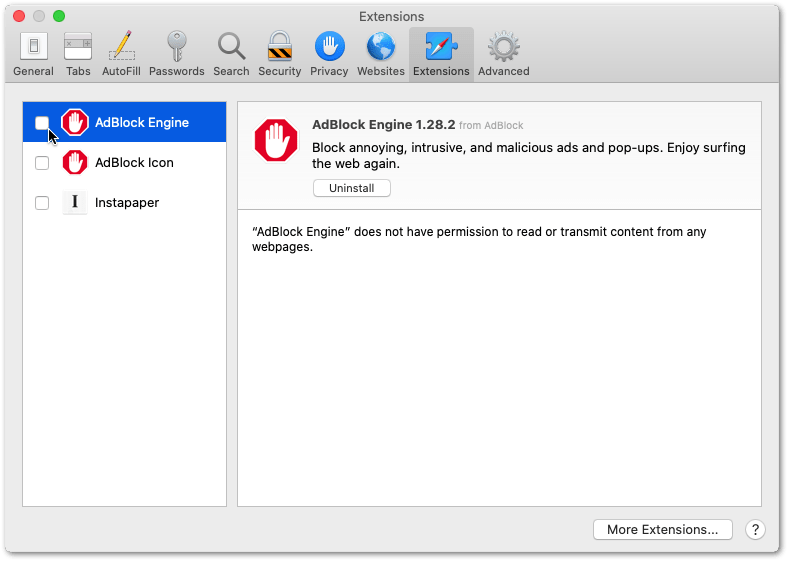 Now, select the extension from the left sidebar of the Extensions tab that you want to disable and then check the checkbox to disable it.
If this does not resolve your issue, we recommend you move toward the next fix in our list.
7. Use A Different Web Browser
We suggest switching to another browser if you cannot solve the issue by disabling your web extensions. However, there is a possibility that the issue exists within your browser, which prevents ChatGPT from generating a response. In that case, your best bet is to use another browser to access ChatGPT.
Several browsers exist, including Mozilla Firefox, Google Chrome, Brave, and Microsoft Edge. You can select any browsers mentioned and test them.
8. Contact OpenAI Support
If none of the previously mentioned fixes work, consider contacting the OpenAI support team to help you resolve the issue.
You can fill out the contact form with your information and a description of the issue you are facing while trying to access ChatGPT.
Open the OpenAI Help Center in your internet browser.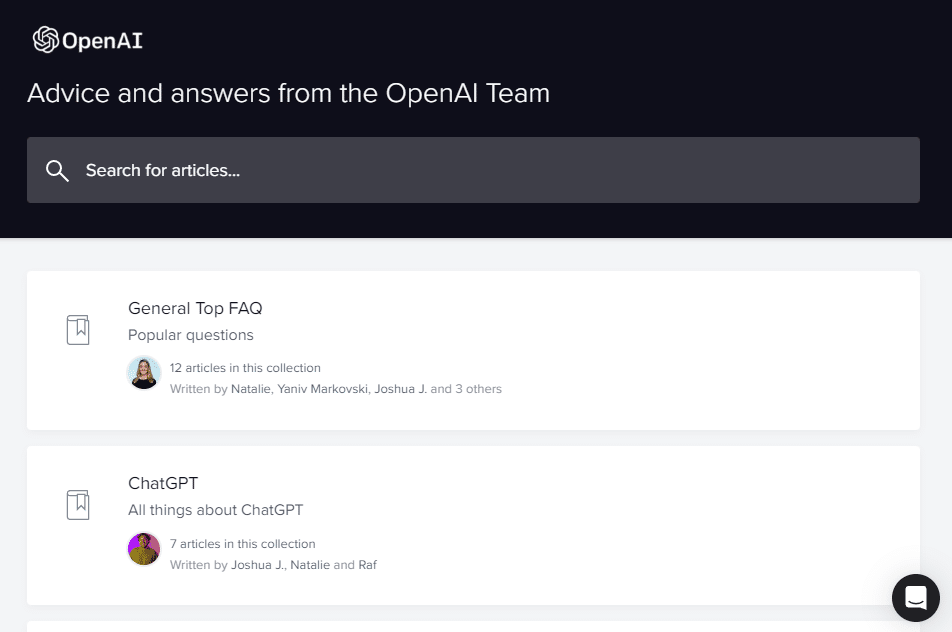 Click on the message bubble in the lower right portion of the OpenAI Help Center page.
In the chat box, click on the "Send us a message" option.
When asked the question, "What brings you here today?" select the "ChatGPT" option.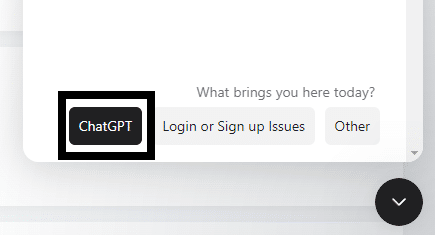 We recommend providing detailed information, including the duration and frequency of the issue, so that the team understands the problem in depth.
Apart from their website, you can contact OpenAI via their community forums or social media handles. Additionally, if you are a ChatGPT Plus user, you can access additional perks, such as your dedicated support email or phone line.
Final Thoughts
In conclusion, encountering an error message like "There Was an Error Generating a Response" can be frustrating when using ChatGPT, but thankfully there are several workarounds for this issue. Following the fixes and steps outlined in our guide, you can get back to using ChatGPT quickly! We hope our solutions helped resolve your issues with ChatGPT.
For more fixes and information, check out our other detailed guides to solving ChatGPT-related problems here:
Lastly, don't forget to share this guide with your fellow peers who are having trouble accessing ChatGPT or encountering the "There Was an Error Generating a Response" error.